Booking a holiday in October 2020
With all the uncertainty caused by the spread of Coronavirus and the world in lockdown, many of us have had to postpone travel arrangements. Although none of us can know what is going to happen next, it feels more important than ever to have something to look forward to. The good news is that if you choose 'free cancellation' rates when booking your holiday, you will be able to cancel with no charge up until the date specified on your confirmation email. So, if you're looking ahead, October is a wonderful time to travel and also coincides with school holidays in many countries. Naturally, many others have had the same idea, so it is a good idea to secure your dates now.
October is a great time for a holiday. Throughout Europe, summer is coming to an end and the nights are drawing in – meanwhile on the other side of the globe, spring is just arriving... Whether you are looking forward to cooler temperatures or hoping for some late summer sun, HalalBooking has a fantastic range of destinations, which we think are just perfect for a halal-friendly holiday in October.
Choose from cities with fascinating Islamic culture to explore, halal-friendly beach resorts where you can soak up the sun on a ladies-only beach, and private villas, which are ideal for families, where you can swim in your very own completely private pool.
Due to the coronavirus pandemic, travel restrictions are subject to change, so you should check government advice for both your country of residence and the country to which you are travelling to ensure that you will not experience any difficulties with quarantine or other measures.
For the latest information please have a look at our travel updates page: https://halalbooking.com/travel-updates
Here are our top halal-friendly destinations to visit in October 2020:
ALANYA, TURKEY
The Turkish beach resort of Alanya is the world capital of halal-friendly beach hotels. You can take your pick of resort hotels offering family-friendly fun or romantic relaxation, depending on your travelling companions. Make the most of the renowned Turkish hospitality with an all-inclusive option. Prices are lower in October, but the season is far from over as you can enjoy sunbathing and swimming on family, women-only or men-only beaches, with an average of 9 hours of sunshine per day, average high temperatures of 25°C and matching sea temperatures.
Don't forget to explore the Antalya region's beautiful mountain scenery with its spectacular waterfalls, and enjoy the views from Alanya castle, surveying both bays.
Adenya Hotel ⭐⭐⭐⭐⭐📍 Alanya
Wome Deluxe ⭐⭐⭐⭐⭐📍 Alanya
Explore our range of halal-friendly resort hotels in Alanya.
---
ANDALUSIA, SPAIN
If you're interested in exploring Spain's rich Islamic heritage then you would be well advised to skip the summer heat and aim instead for a relaxed visit in October. It is one of the best times to travel around and explore Spain's historic sites. Over 700 years of Moorish rule have left behind stunning monuments displaying beautiful Islamic architecture. Visit the imposing Alhambra, the 13th century fortress which sits high in the hills above Granada, which was once home to Spain's Islamic rulers. Don't miss the Great Mosque of Cordoba, known locally as the Mezquita-Catedral de Corboda, which is one of the best known monuments dating from Spain's Al-Andalus period.
For more ideas on where to visit, take a look at HalalBooking's Guide to Halal Holidays in Spain.
⭐⭐⭐⭐
📍 Marbella
📍 Torremolinos
Halal-friendly holidays in Andalusia.
---
SARAJEVO, BOSNIA
October is the ideal time for a city break and the perfect excuse for discovering a hidden gem in the heart of Europe. Bosnia is emerging from its war-torn past as a vibrant country. October is warm enough to enjoy the sights of Sarajevo with its Ottoman mosques and bustling bazaar, as well as to explore the surrounding countryside with its rolling green hills and attractive villages. Delicious halal food is on offer wherever you visit.
⭐⭐⭐⭐
📍 Sarajevo
⭐⭐⭐⭐
📍 Sarajevo
Halal-friendly holidays in Bosnia and Herzegovina.
---
KYRENIA, NORTH CYPRUS
October is the perfect time to visit Kyrenia in North Cyprus. The blazing heat of July and August has passed but it's still plenty warm enough to swim in the sea and soak up the sun. Visit the island's historic sites – Crusader castles, Persian palaces and Greco-Roman cities – and take a trip to the remote Karpaz peninsula where you will find miles of golden sand without a sun bed in sight. One of the joys of visiting the north of the island is that the Turkish Cypriot cuisine is virtually all halal. Make sure you taste the delicious șeftali kebabs and the grilled hellim or halloumi cheese. Stay in a halal-friendly villa with a completely private pool, which is not overlooked in any way, so that you and your family can swim and sunbathe in complete privacy.
⭐⭐⭐
📍 Kyrenia
⭐⭐⭐
📍 Kazafani
Halal-friendly villas in North Cyprus.
---
SCOTLAND
You may be surprised to know that the Scottish Highlands are home to a hotel, the Dunalastair Hotel Suites, which serves some of the best halal food in the UK. One of HalalBooking's guests described it as: "one of the most unique hotel experiences we've had as Muslim travellers in the UK". Others described the delicious halal food, including 31-day aged Scottish sirloin steak and pan-fried halal duck. October is a lovely time to admire the autumnal colours in the surrounding Perthshire Highlands. Enjoy walking or cycling around the beautiful Loch Rannoch, enjoying the breath-taking views of the surrounding landscape.
⭐⭐⭐⭐⭐
📍 Kinloch Rannoch
---
DUBAI, UAE
The summer months are the time when everyone in Dubai stays indoors, it's simply not possible to survive without air conditioning. In October, however, you can almost feel the city coming back to life. People start to emerge into the open air, it's possible to swim once again and to enjoy dining al fresco. October is the month, when it even becomes possible to venture into the desert once more. All of this makes October the most civilised, and, therefore the best possible month to visit Dubai.
⭐⭐⭐
📍 Deira, Dubai
Halal-friendly holidays in Dubai.
---
AGADIR, MOROCCO
Agadir is another of those destinations which is best enjoyed away from the heat of summer. It's still perfectly possible to enjoy a beach holiday in October with an average high temperature of 25°C. Its long sandy beach is overlooked by stunning mountains and it is home to a range of halal-friendly accommodation, much of which is perfect for families seeking late summer sun.
⭐⭐⭐⭐
📍 Imi Ouaddar, Agadir
Halal-friendly holidays in Agadir.
---
MAURITIUS
As European destinations are winding down, October is the month when Mauritius is emerging from the winter and enjoying spring. It's the best time of year to visit when the weather is warming up and it is not yet rainy nor too humid. Stay in a romantic suite or villa with your own private pool – perfect for couples and honeymooners.
⭐⭐⭐⭐⭐
📍 La Preneuse, Black River
⭐⭐⭐⭐⭐
📍 Grand-Gaube
Halal-friendly holidays in Mauritius.
---
ISTANBUL, TURKEY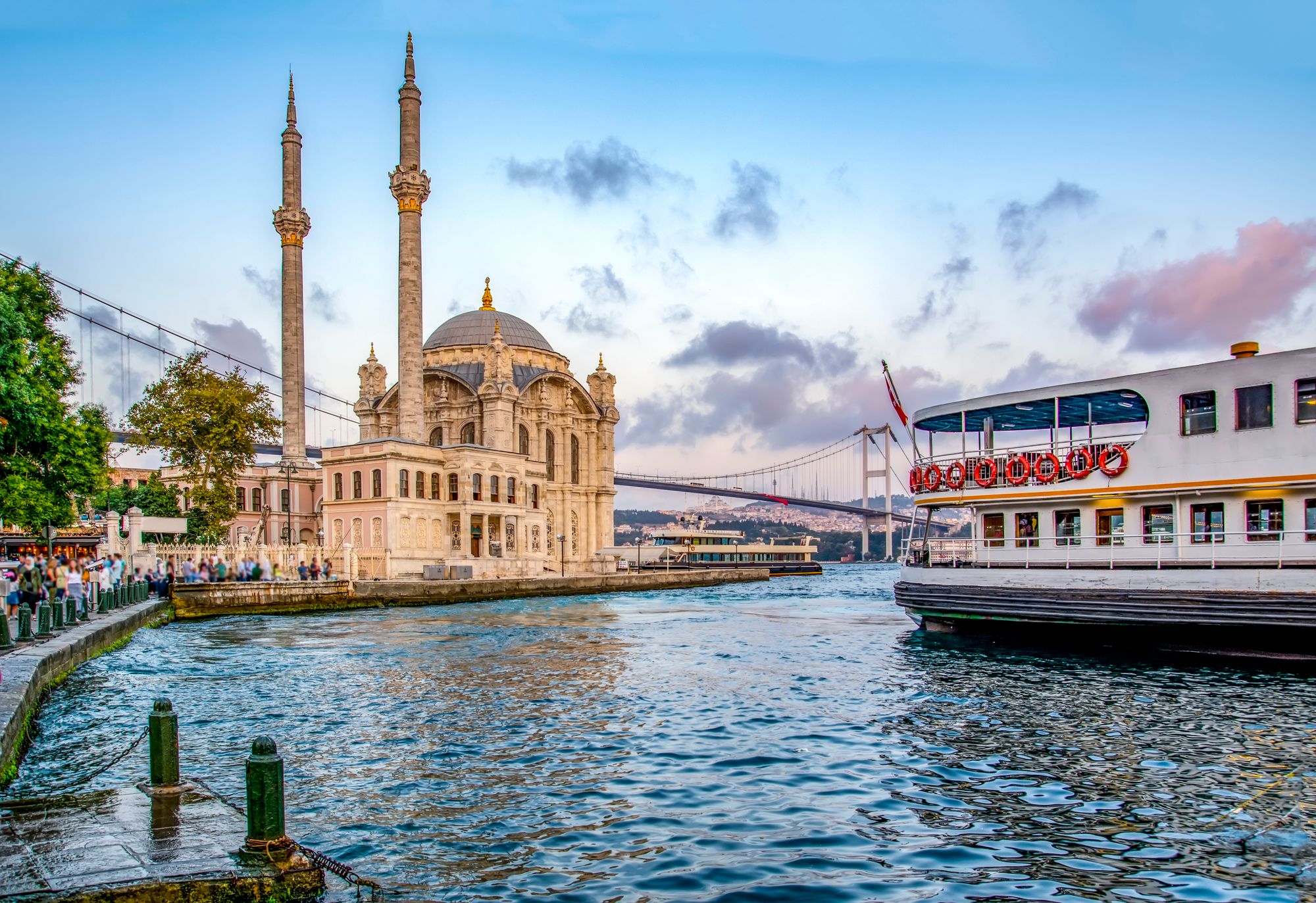 October is the ideal time to visit Istanbul. The temperature is not too hot - perfect for sightseeing. Visit Topkapi Palace, home of the Ottoman sultans for many centuries, and see the impressive collection of sacred relics belonging to the Prophet Mohammed. Pray at some of the world's greatest mosques, Sultan Ahmet Mosque, also known as the Blue Mosque, the Süleymaniye and Eyüp Sultan Mosque. Istanbul is not only famous for its rich history, but also for its incredibly diverse and delicious halal food, which you don't want to miss. You will be delighted by the variety of food available!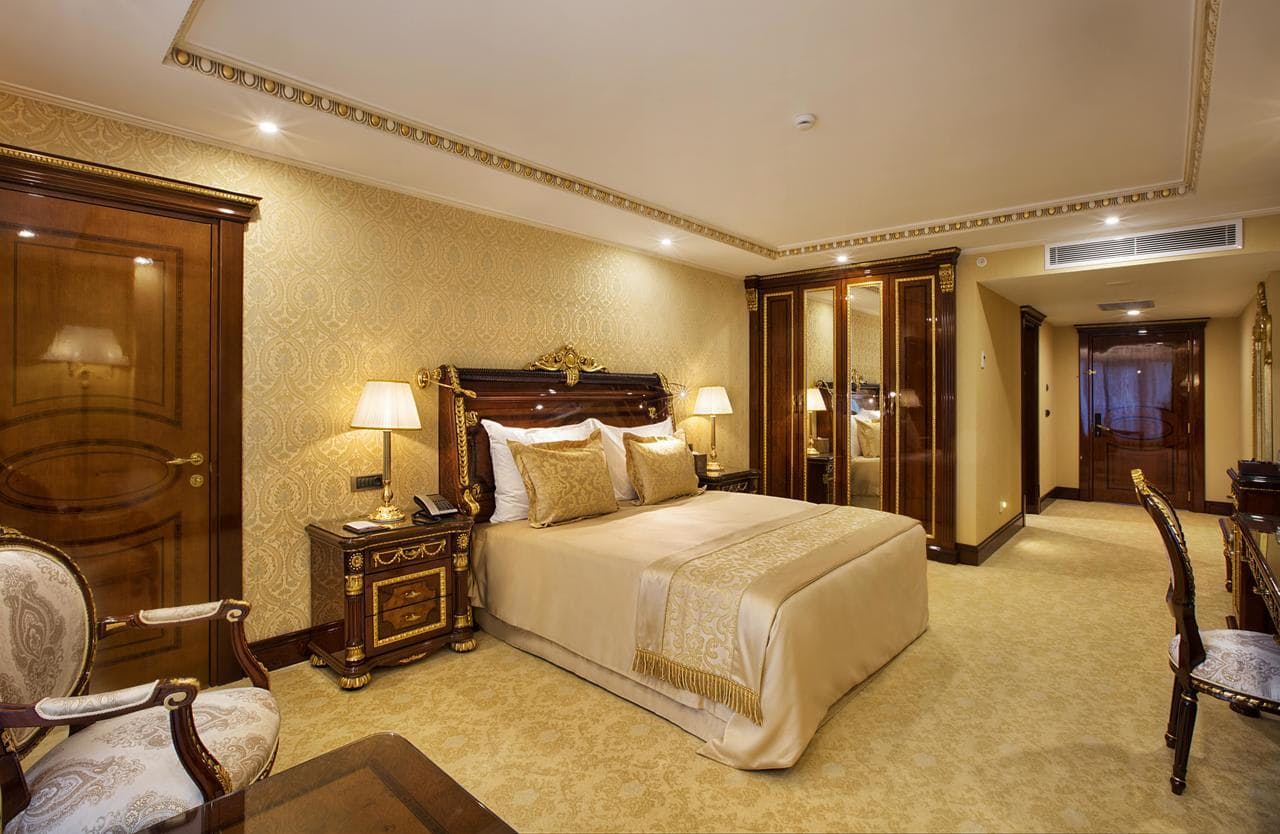 ⭐⭐⭐⭐⭐
📍 Istanbul
Halal-friendly hotels in Istanbul.
---
CORNWALL, UK
For those who want to get away, but would prefer to stay a little closer to home, Cornwall is a great choice. Its golden sandy beaches and rugged coastline are a wonderful place to visit at any time of the year. Choose from beautiful resorts such as Newquay, Falmouth, Penzance or St. Ives.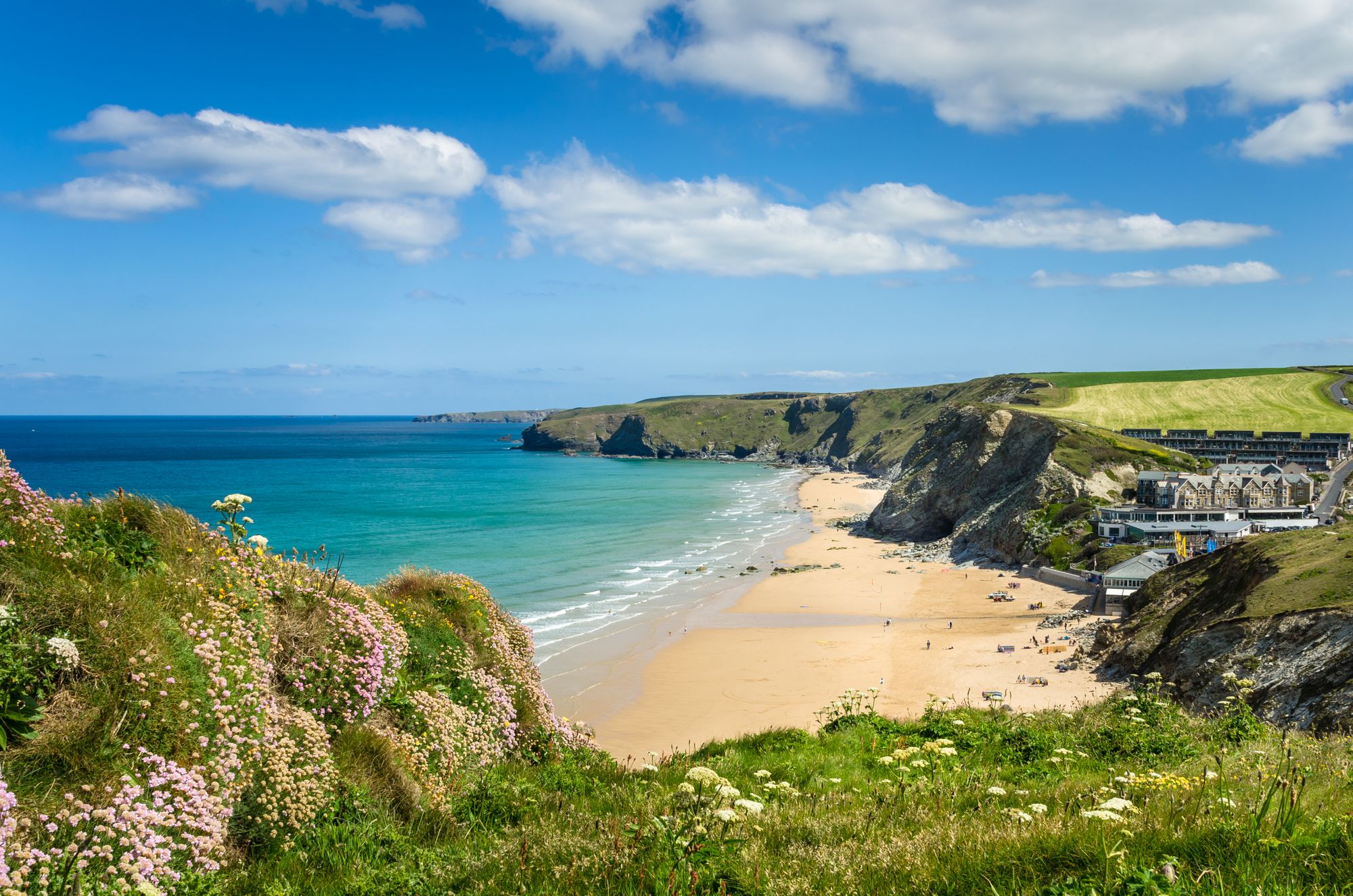 Halal-friendly holidays in Cornwall
---
LISBON, PORTUGAL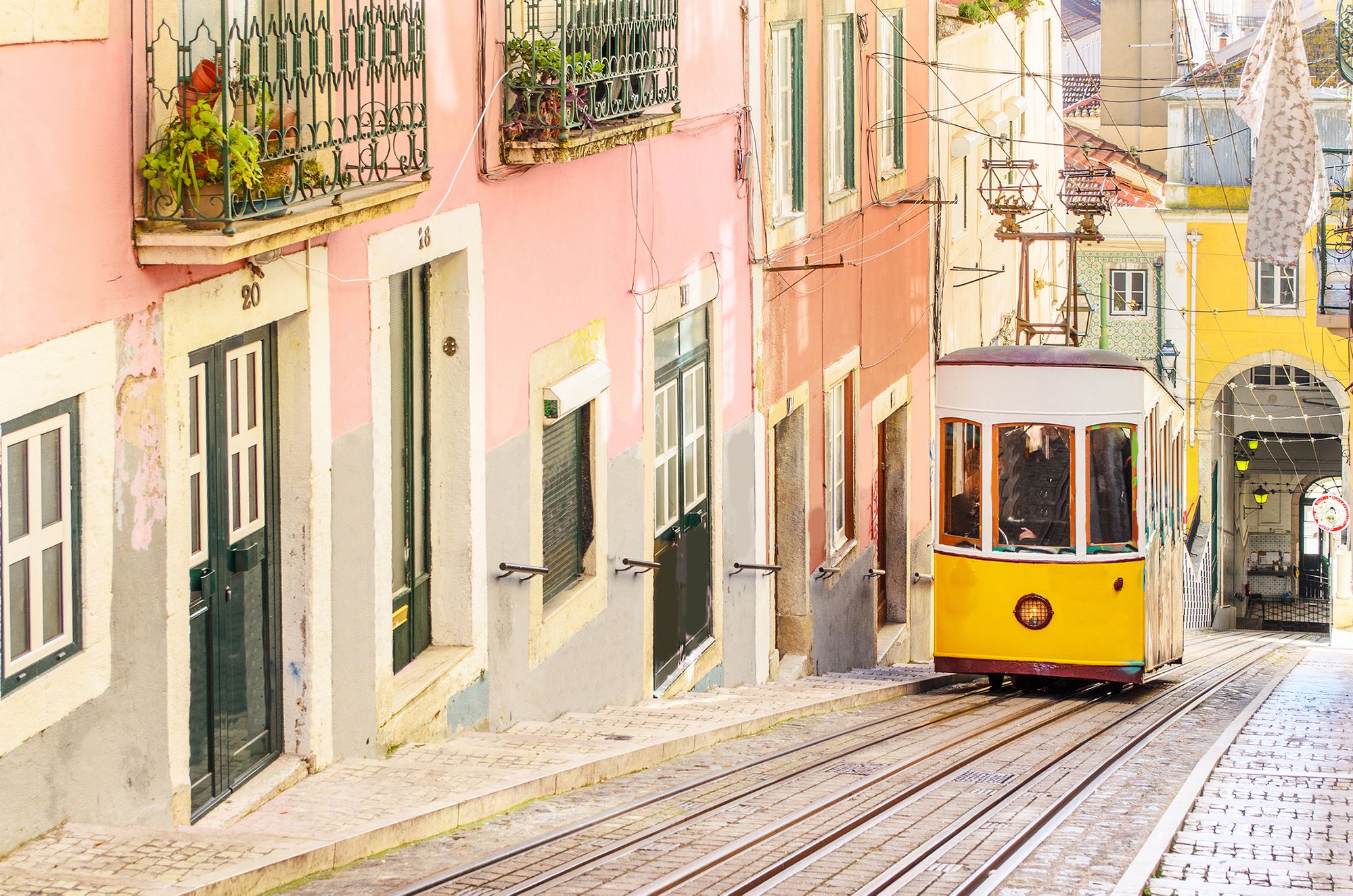 Lisbon is a wonderful city break destination. It is compact and easy to explore on foot with beautiful architecture, a wealth of history and delicious food. Visit the beach at nearby Estoril - there should still be plenty of sunshine to welcome October visitors.
Halal-friendly holidays in Lisbon
---
MALAYSIA
October is a good time to visit Malaysia. The average temperature in Kuala Lumpur is around 27°C, whereas the resorts of the west coast are a little hotter at around 29°C. Although some places, such as Langkawi, will experience relatively heavy rainfall, the south-east monsoon season is coming to an end. It's a great place for a beach holiday in an extremely halal-friendly destination.