Chasing Nature And The Sun
Who hasn't missed traveling and seeing different cities so much after a long winter and quarantine? These days, we all are dreaming of soul nourishing experiences and new routes after so very much inside time this past year. We've rounded up different dreamlike destinations inspiring us to think of a free-spirited summer. You'll also find chic holiday outfits you can wear through the holidays and beyond!
In the Heart of Nature
Bali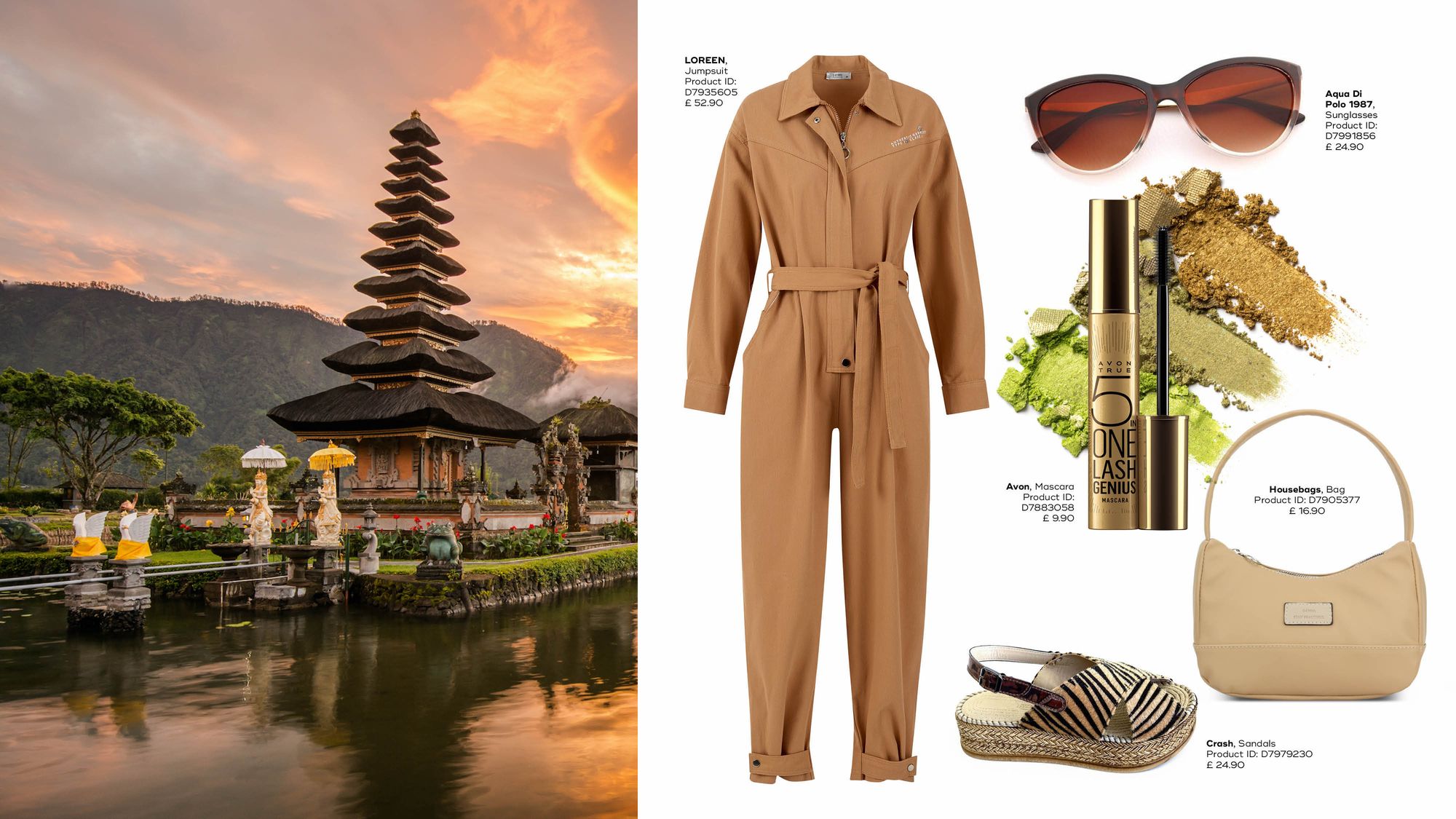 Bali offers a peaceful rest for those who want to step into a different world with its lush vegetation, tropical climate, and mystical heritage. From natural wonders to fascinating temples, many fascinating sites await you in Bali, a perfect pick for both a nature holiday and a cultural trip: rice fields in Ubud, Pura Ulun Danu Bratan Temple, the famous Balinese swings…
Lost in Colors
Marrakesh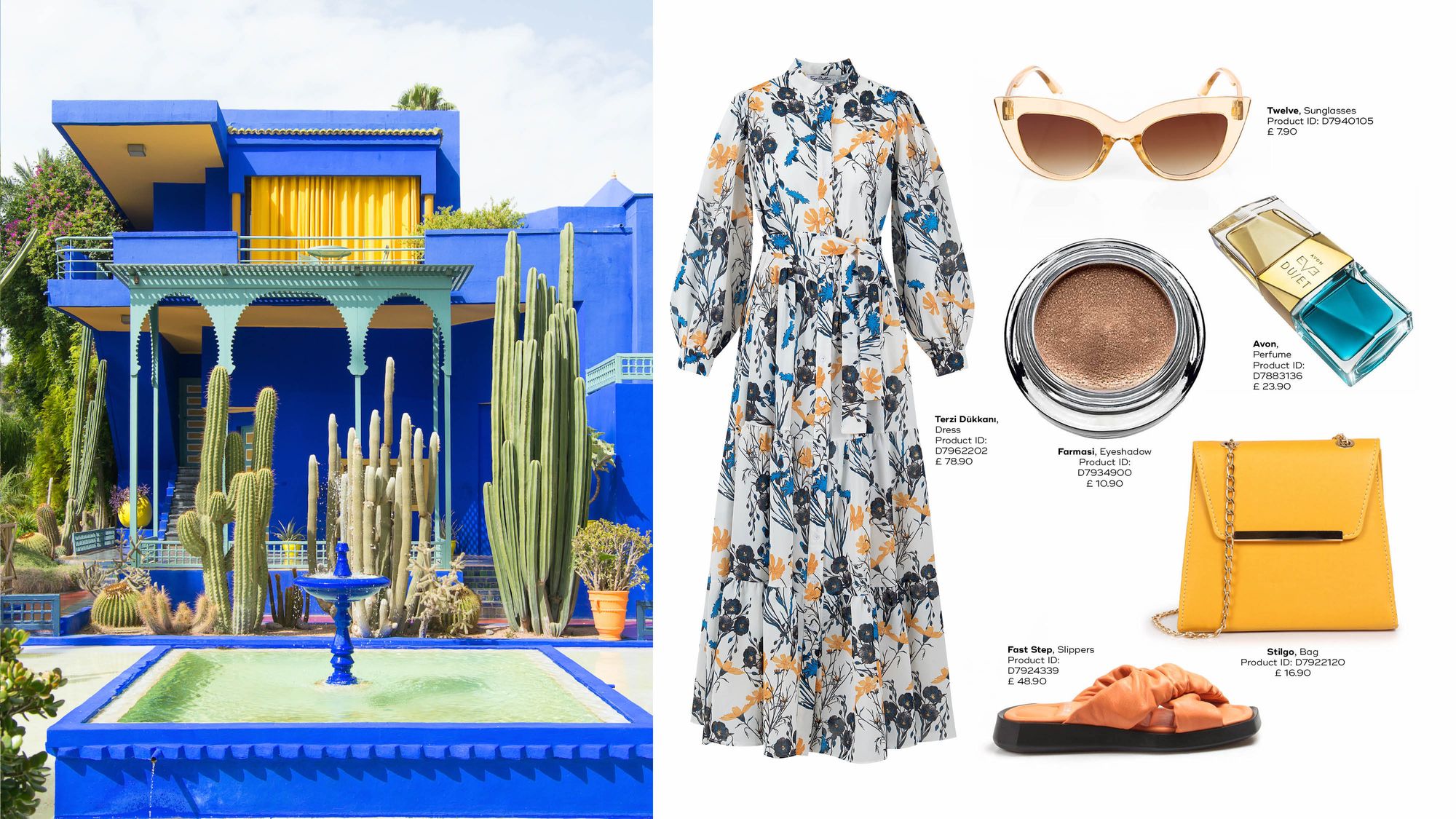 Host to unforgettable moments, Marrakesh will have a special place for you with its history, authentic atmosphere, and aesthetic touches. Your visit to Marrakech, the most colorful city of Morocco, would be incomplete especially without seeing the Majorelle Garden with its eye-catching blue, built by French fashion designer Yves Saint Laurent.
Heaven on Earth
Maldives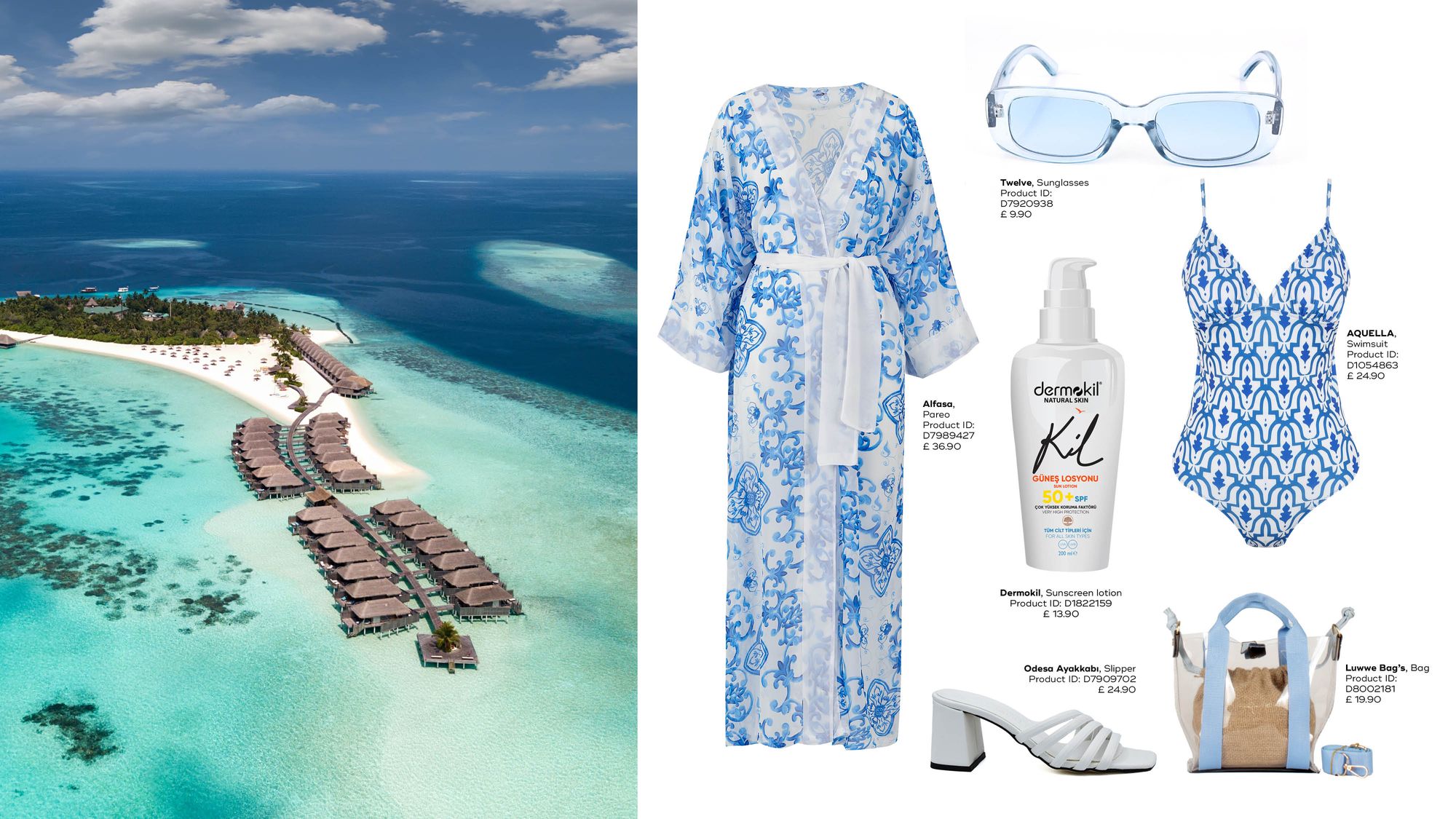 When it comes to a dream honeymoon destination, the Maldives must be the first option that comes to mind for most people. With its sparkling sea, famous white sand, awe-inspiring natural wealth and unmatched beauty, Maldives really deserves that recognition. Trend pieces that reflect the colorful energy of the place will also boost your energy, adding a pop of color to your mood and your holiday.
Tips For Packing Your Holiday Suitcase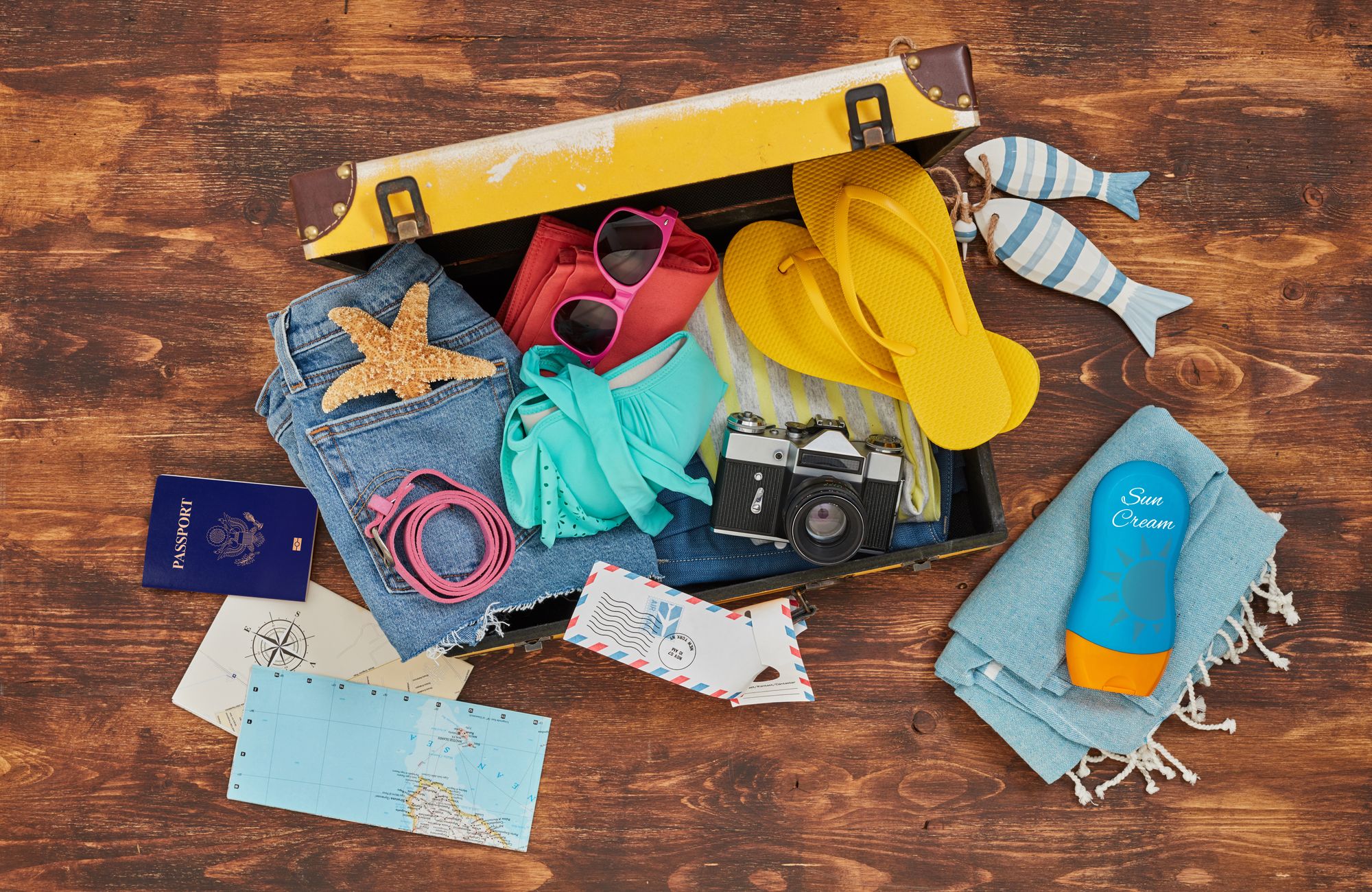 The moment we've been dreaming of for almost a year has finally arrived. We are looking forward to the days when we'll have a long eid holiday and forget the inside time full of restrictions. As summer finally shows its face, we realize how much we've missed the sea. When vacation plans are ready, we come across the questions asking, "What should I wear?" and "How should I pack for a holiday?". Packing may seem simple, but it is a tricky task to master. Let's discover some basic luggage packing tips!
Opt for pieces that complement each other and that you can create multiple outfits with – which will minimize your load.
Choose basic pieces and natural tones to help you with achieving color harmony.
Roll and fold your clothes to save more space as you organize your suitcase. You can put the clothes with delicate fabrics on top.
For your beach style, prepare an outfit in advance based on the color of your swimsuit and pack an extra swimsuit.
Choose your cosmetic products in travel size. Categorize and keep them in separate bags.
A pair of sneakers, a pair of stilettos and a pair of slippers are essentials. Keep your shoes in canvas bags and place them in the lid.
Summer Dream In Colors
As temperature keeps rising, we head to beaches and pools to cool off. So, what modest swimwear trends await us for summer 2021? Here are some chic beach outfit ideas and fashion tips to inspire your summer style.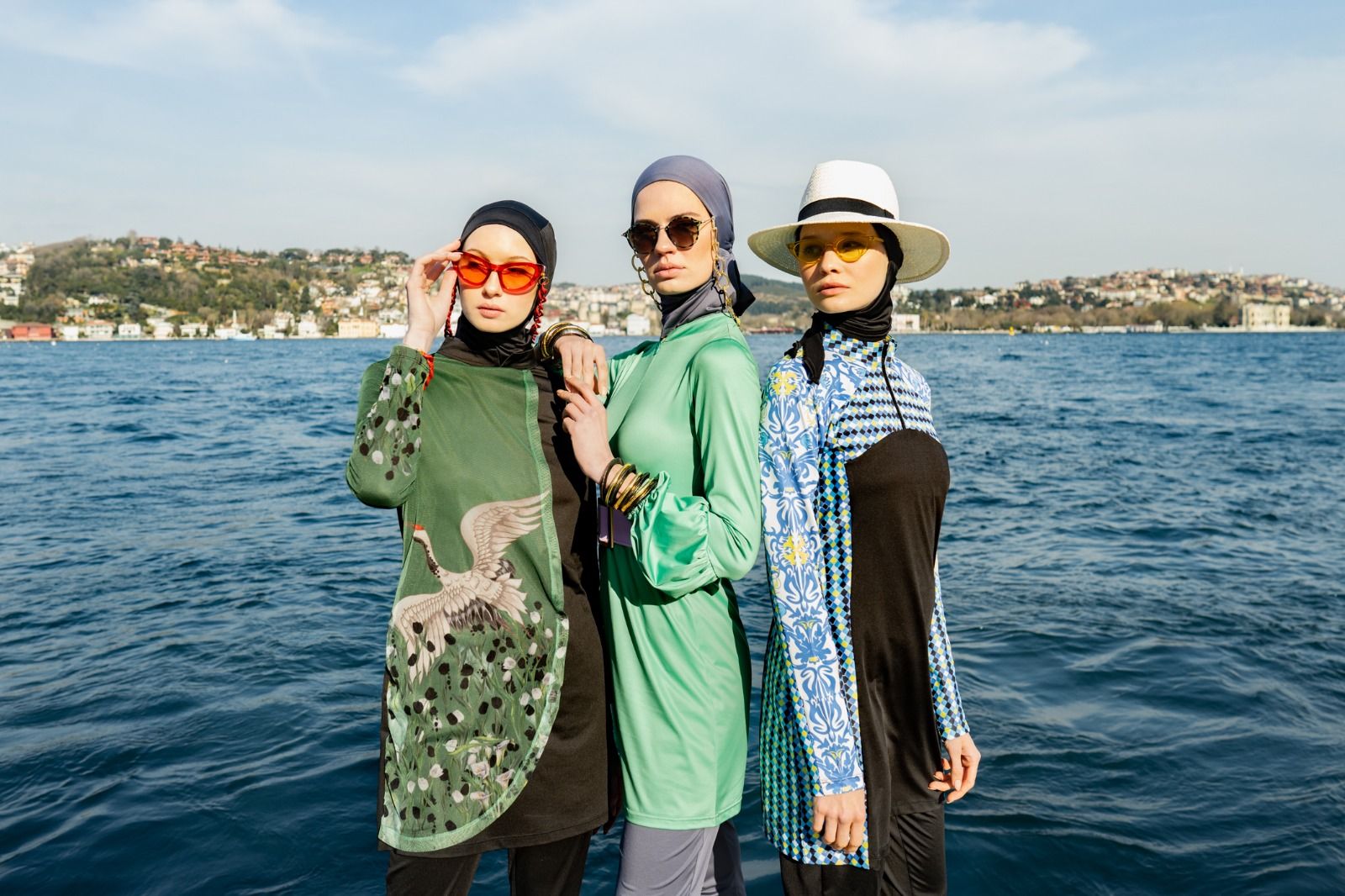 Modest Swimwear for Summer 2021
The longing for the sea and nature shows itself on swimsuits this summer. Comfortable modest swimsuits made of flexible and breathable fabrics, which are also water-repellent, are trendsetters this season with their natural tones and patterns. We keep up with on-trend swimwear styles and accessories.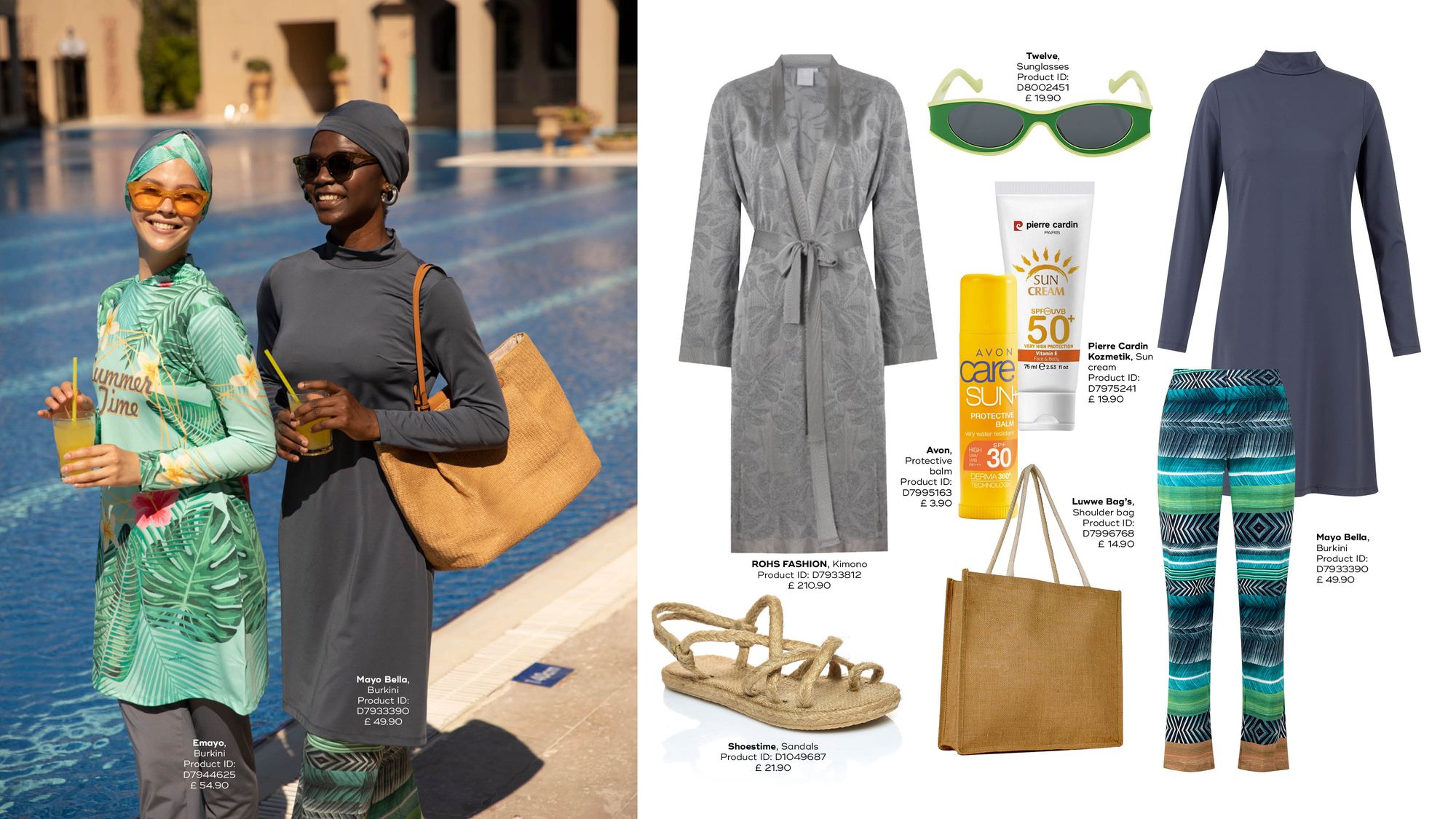 Color-Block: Blue & Green
Nature-inspired swimsuits are summer 2021's most popular and covetable styles. Minimize the sun's effect with modest swimsuits in blue, gray, and green tones. You can look cool effortlessly without compromising comfort and practicality by matching your burkini with other pieces made of flowing fabrics in the same colors. Get a comfortable and cool look by completing your style with sunglasses and kimonos. When it comes to modest swimwear, the most stylish options are waiting for you at Modanisa.com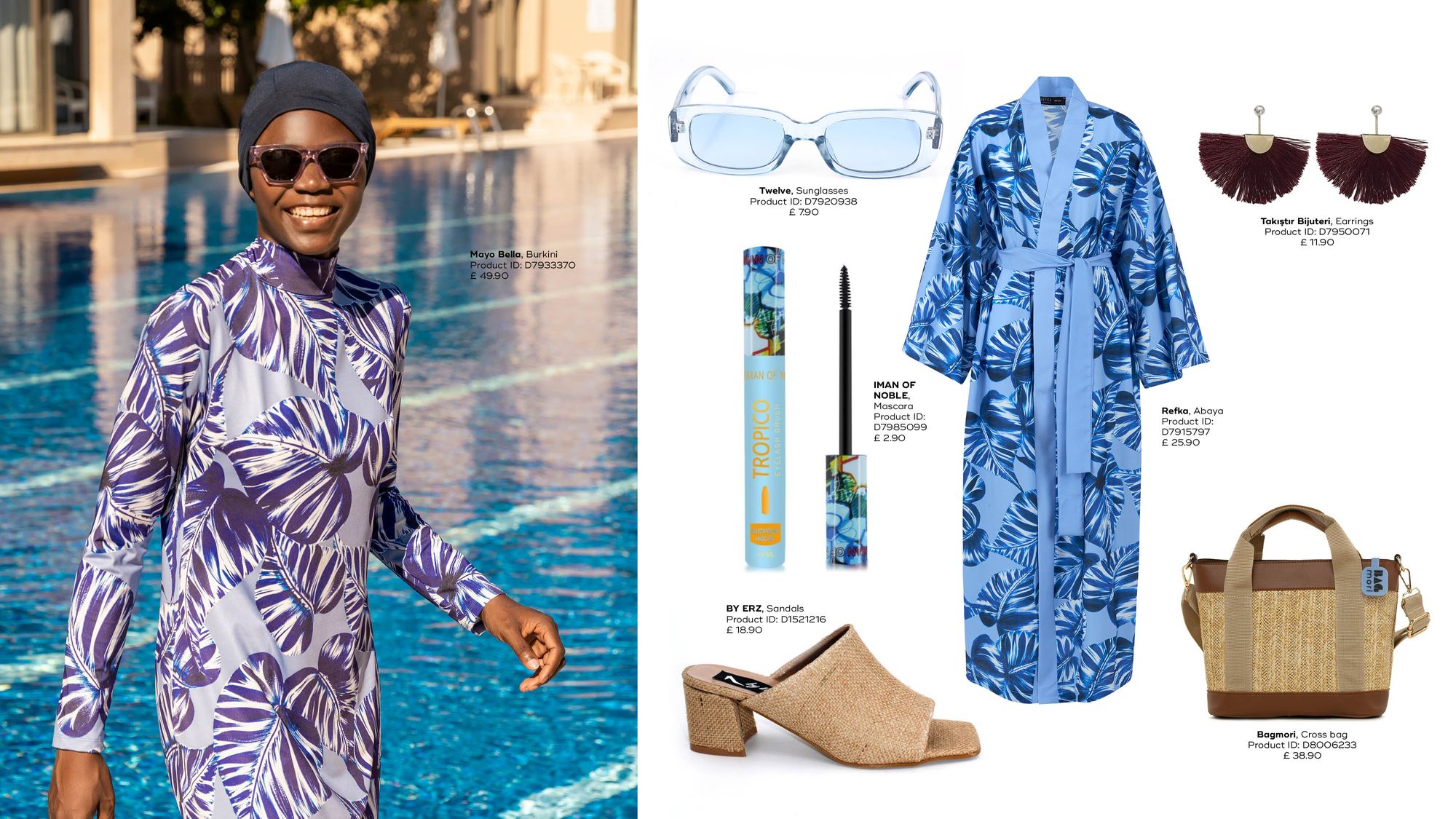 Oversize Luxury
Step into the blue with this season's most stylish new designs: Vibrant colors and patterns will accompany you and lift your spirits all along your holiday. One of many stylish, comfortable, and affordable swimsuits, this set is both well-fitted and aesthetically pleasing. You can strike a balance in your look with straw accessories in earth tones. Completed with kimono, this style stands as an option which will make you look fashionable without sacrificing modesty.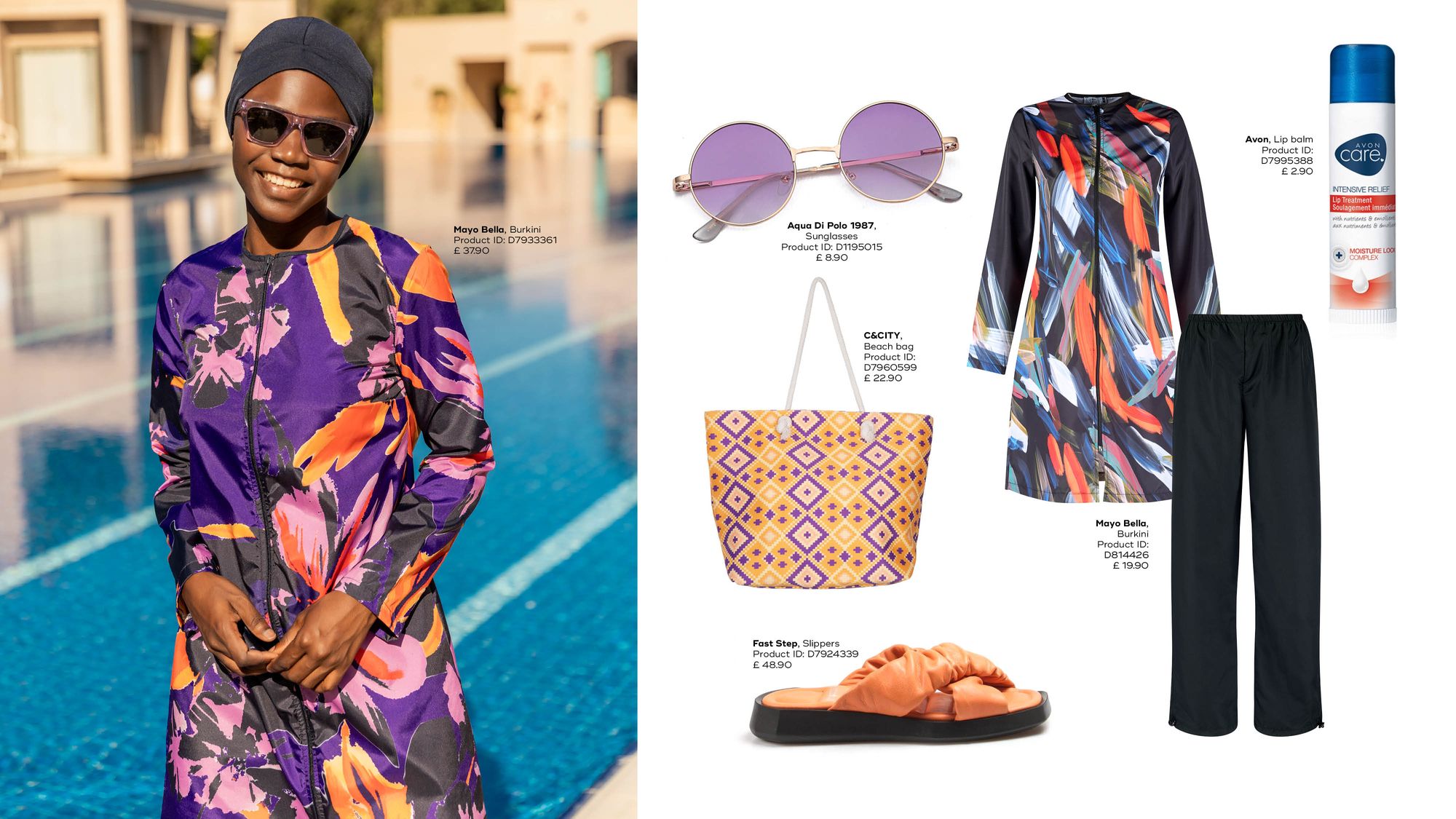 Tropical Vibes
Catering different tastes with a wide variety of colors and patterns, Modanisa.com has options for those who want to keep it cool and playful at the same time. Swimsuit sets in vibrant tropical prints will be beach essentials. You can give your look a more polished edge with chic, characteristic sunglasses, beach bags, and sandals. If you have practicality on your focus, you'll love the comfort and quality of this swimsuit. Modanisa.com awaits you with the newest and latest styles. You can level up your basic beach look with this striking burkini channeling all the sunshine-fueled joy.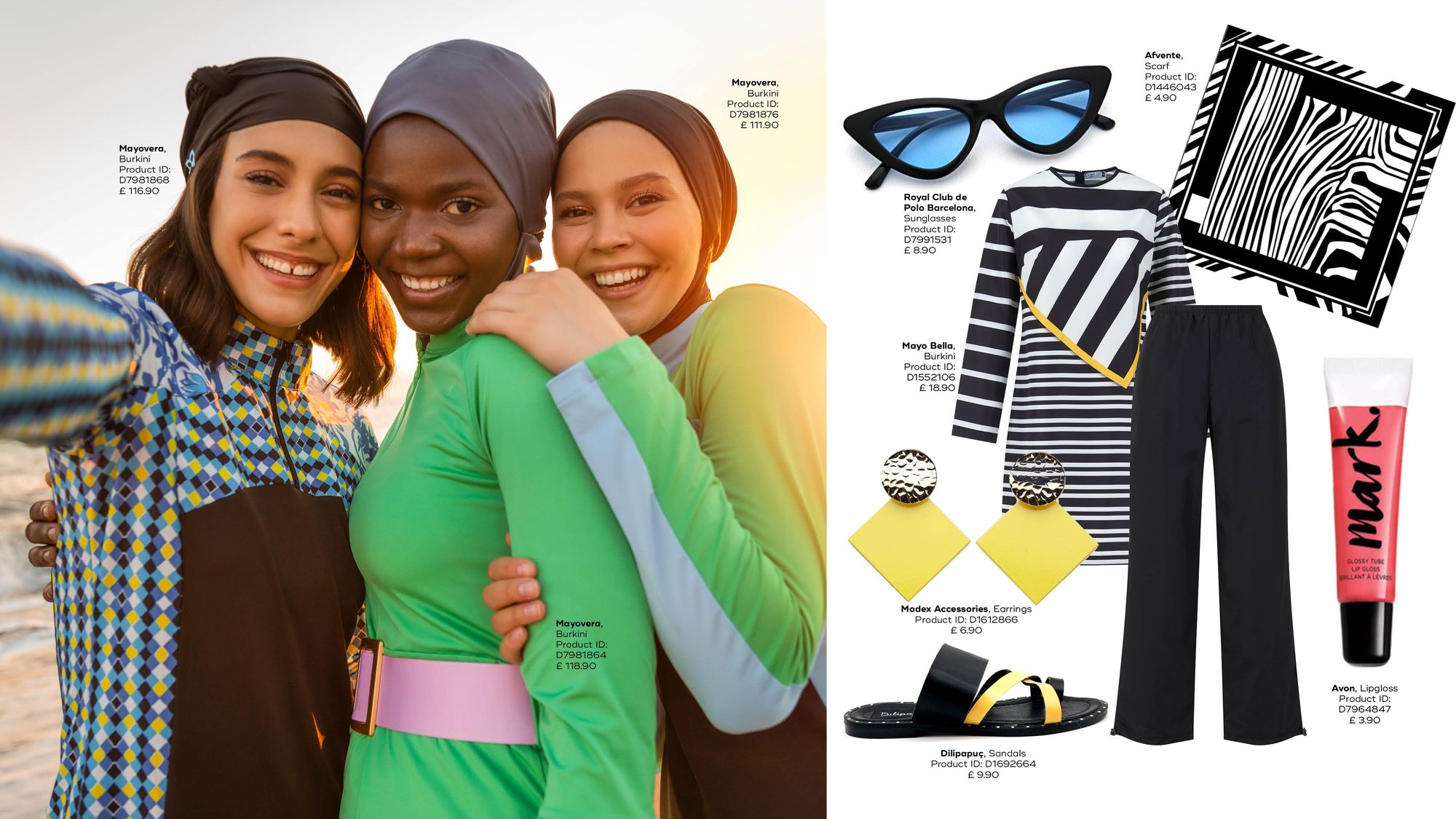 Sporty Touches & Energetic Colors
If you plan on using your swimsuit for years to come, sporty Mayovera swimsuits are the ones you are looking for with their prints and bright colors. You can wear the ergonomic 5-piece swimsuits of high quality for many years. These investment pieces meet all your needs for a joyful summer. Paired with characteristic sunglasses and a straw hat, it is sure to become your favorite summer look.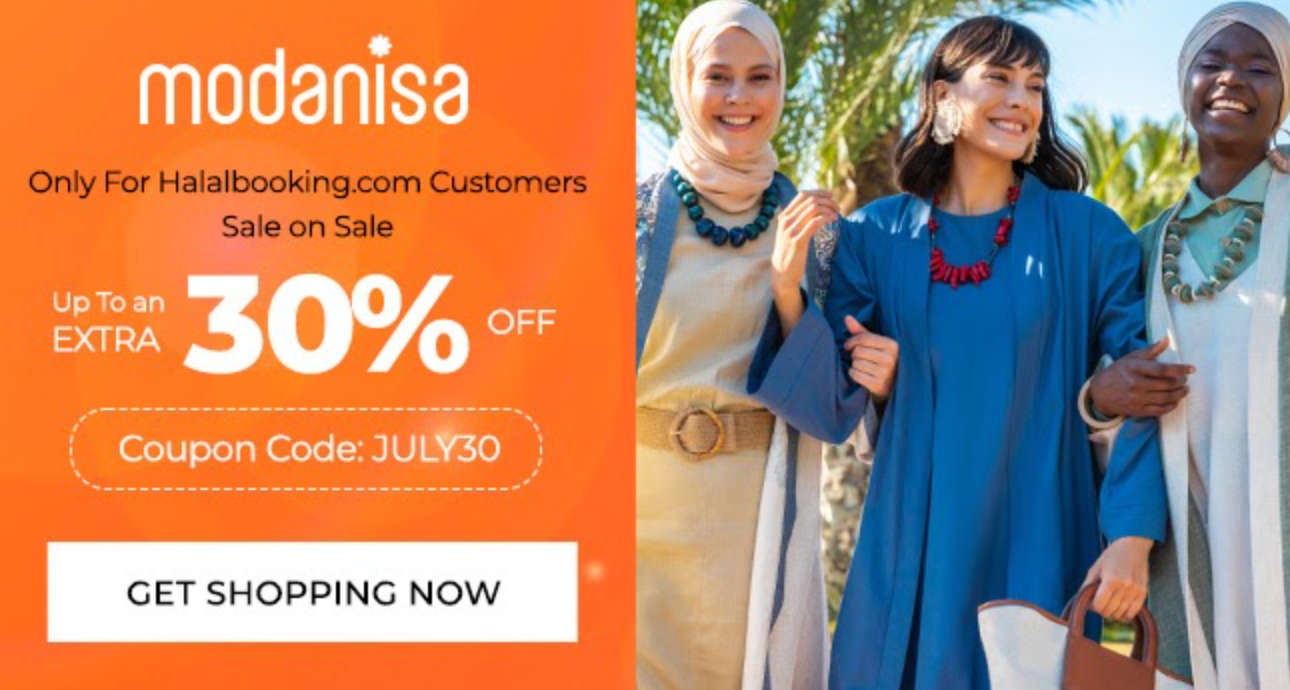 Exclusive to HalalBooking customers to help you get holiday ready. 30% off at Modanisa.com. Use Coupon Code: JULY30
Let's discover the season's trendiest, fully covered swimsuits on Modanisa.com