Discover Bodrum, the Cannes of Turkey
Bodrum is known as one of Turkey's most chic and European resorts. In the Turkish popular imagination, it is renowned as a rather Bohemian place, famous for its creative community of artists, writers and musicians. It is also known for its friendly and relaxed ambience, welcoming a diverse range of holidaymakers from all over the world.
Until recently, Bodrum might not have been the first place which came to mind for a halal-friendly holiday. That all changed in 2020, however, when Bodrum's latest luxury hotel opened its doors. The Oba Hotel caters exceptionally well for halal-conscious holidaymakers with its ladies-only beach, spa and pool.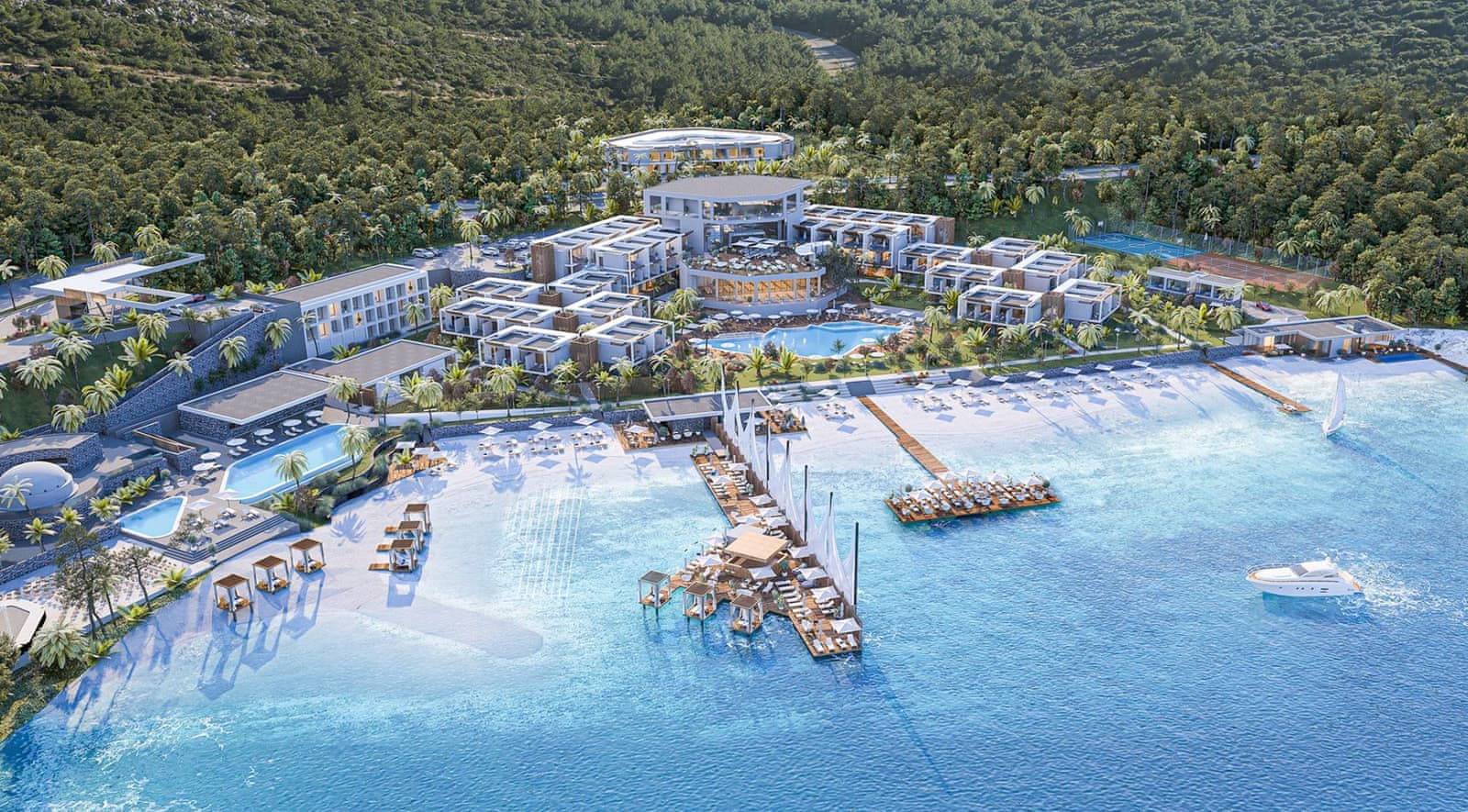 For the first time, perhaps, Bodrum's many charms are now accessible to a new audience – so what is the main appeal of Bodrum and why is the comparison with the French Riviera quite so apt?
Picturesque settings – perfect for Instagram
Bodrum's seafront promenade is lined with palm trees and it is famous for its dazzling whitewashed, flat-roofed houses with their charming blue paintwork, draped with vibrant purple and pink bougainvillea. The city vistas are particularly eye-catching, with the Castle of St Peter as a backdrop. It stands impressively between the twin bays of the city, looking over the clear, azure waters of the South Aegean towards the Greek island of Kos. Bodrum is set on a pretty peninsula where you will find attractive villages and sparkling bays, as well as the stunning windmills, which have become a symbol of the region.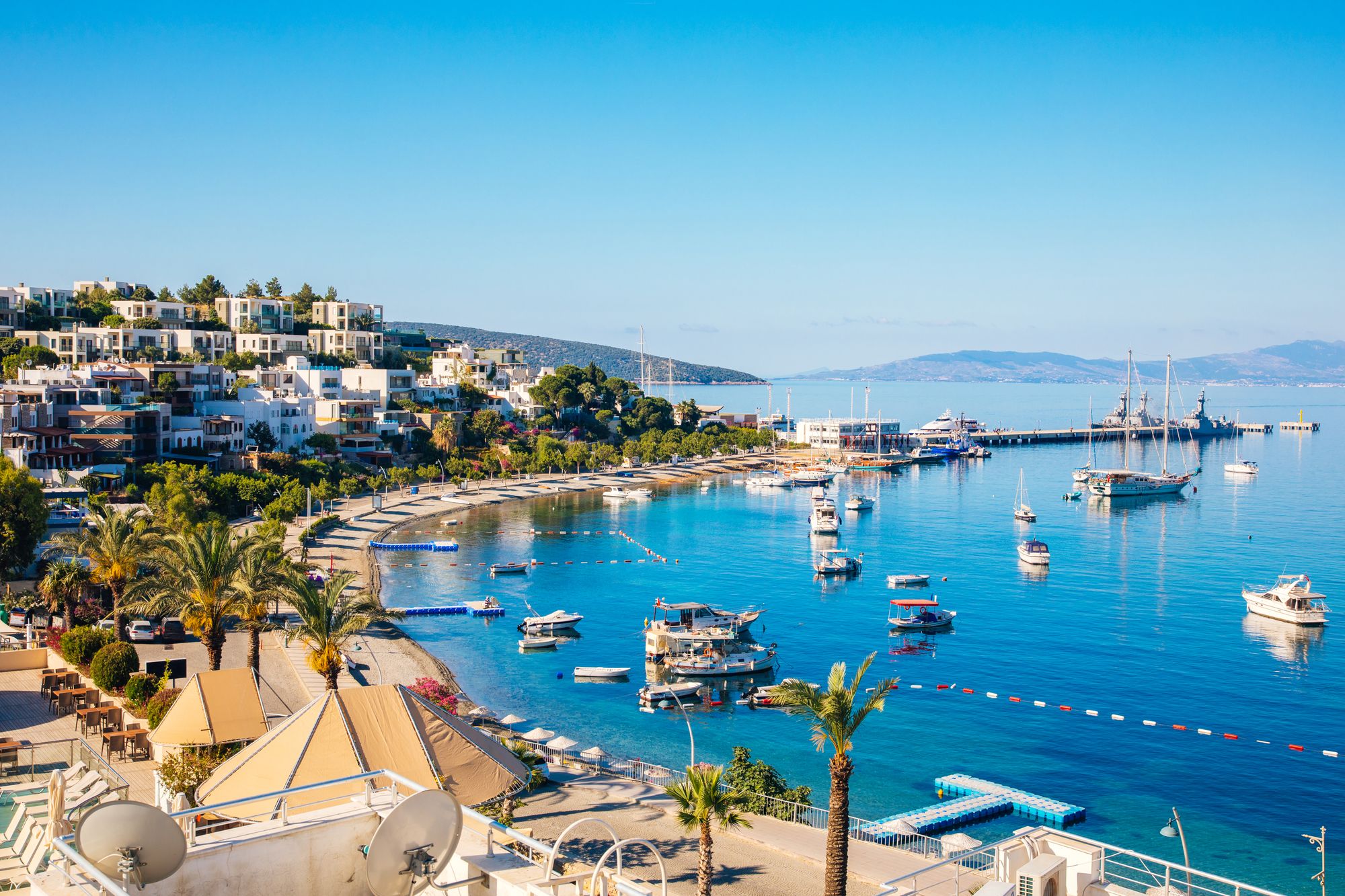 Historic Bodrum – home to one of the Seven Wonders of the Ancient World
Bodrum was known in ancient times as Halicarnassus. Home to the famous historian of the ancient world, Herodotus, it was also the setting for the spectacular monumental tomb of Mausolus, which was considered to be one of the Seven Wonders of the Ancient World. You can still visit the site of the ancient city today, although little remains of it.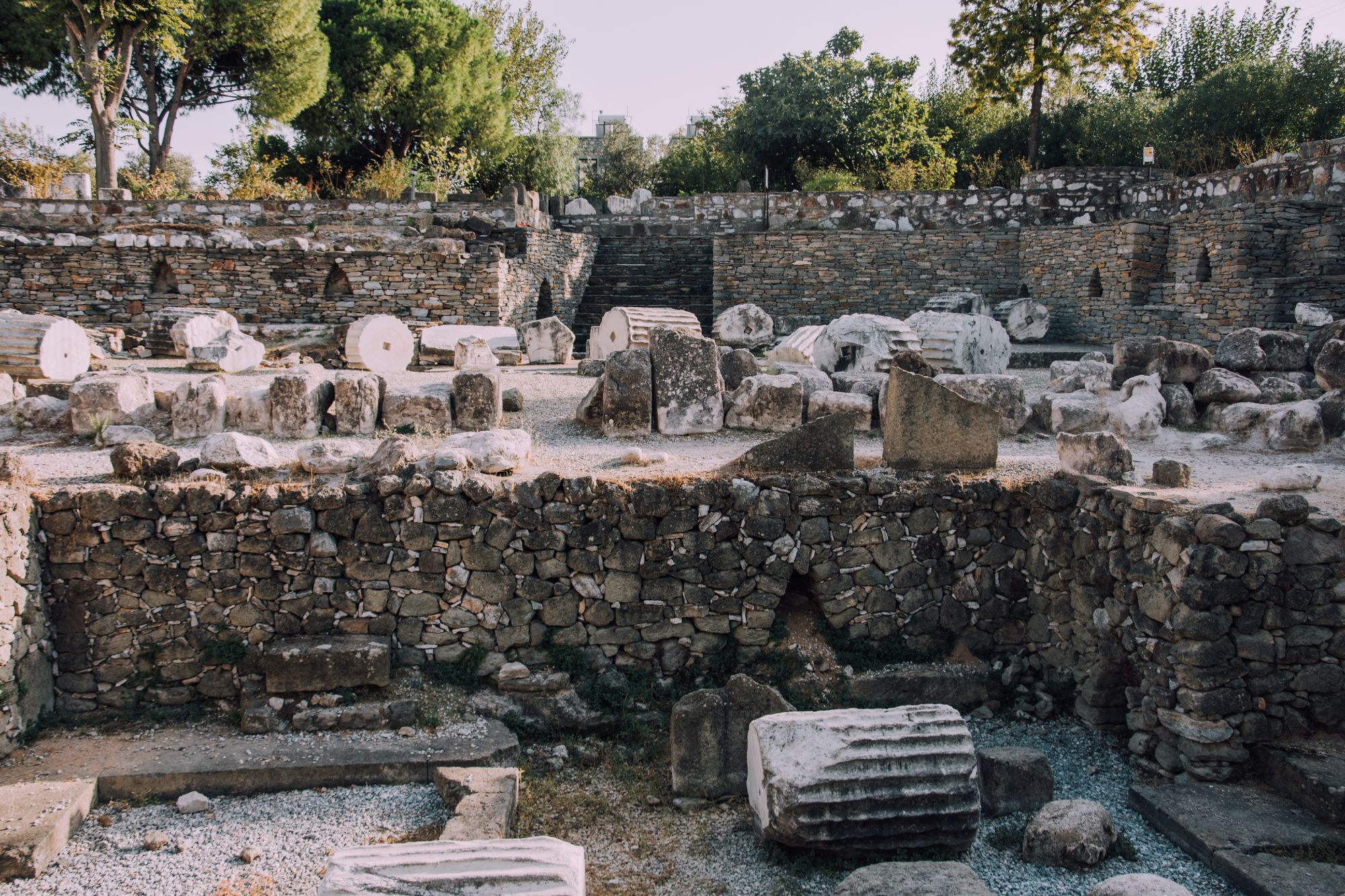 Great beaches
Bodrum is situated on a peninsula, which is home to charming villages and beautiful bays, with rocky outcrops and sandy beaches. If you want to explore, it's easy to get around by the local dolmus (minibus) services or by taxi or hire car or even by boat. The closest beach to the resort centre is in nearby Gümbet. It has a long sandy beach, which is also popular with water sports enthusiasts, who will enjoy parasailing, windsurfing and diving. Keen beach-lovers who wish to stay in Gümbet might want to consider a stay at the Inanç Hotel, which offers great value for money. It has a mixed beach, where modest swimwear is worn, as well as extensive ladies-only amenities, including indoor and outdoor pools and a spa.
Bitez is another popular beach resort, set on a coarse sandy beach in a sheltered bay backed by citrus groves. HalalBooking has a great choice of halal-friendly villas in Bitez for those who want the flexibility of self-catering accommodation.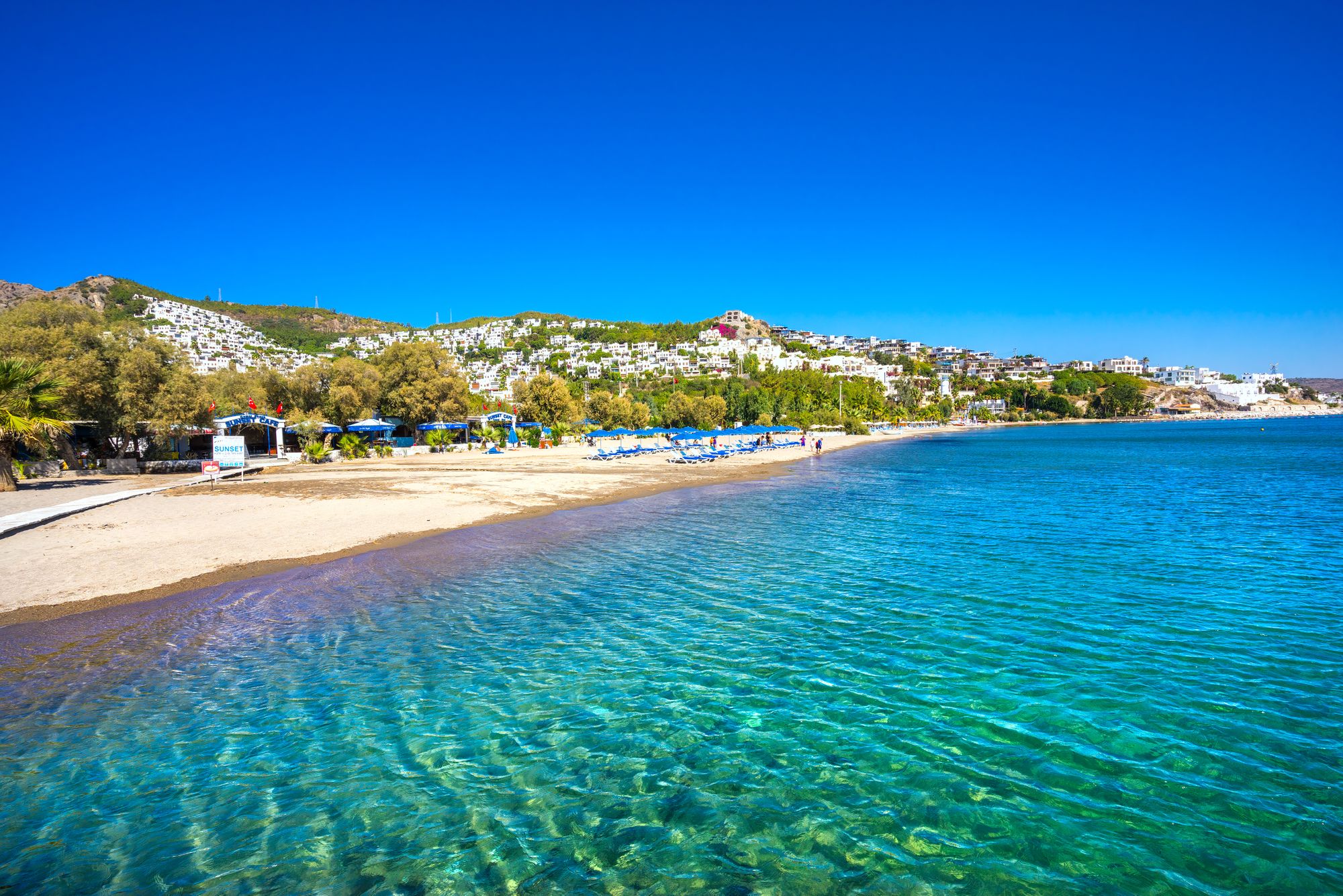 World-class marina
Bodrum is the yachting centre of Turkey and its world-class marina is the perfect place for an evening promenade and to admire the yachts which moor here from all corners of the Mediterranean, and indeed the world. Take a trip on a yacht or a traditional Turkish boat known as a gulet – choose an alcohol-free day trip for private hire with only your family on board and ask the captain to take you to a secluded bay where you can enjoy swimming in the crystal-clear water or relaxing on deck and enjoying the spectacular views of the beautiful coastline. The Bodrum Cup Race attracts yachts from all around the world and takes place every year in October.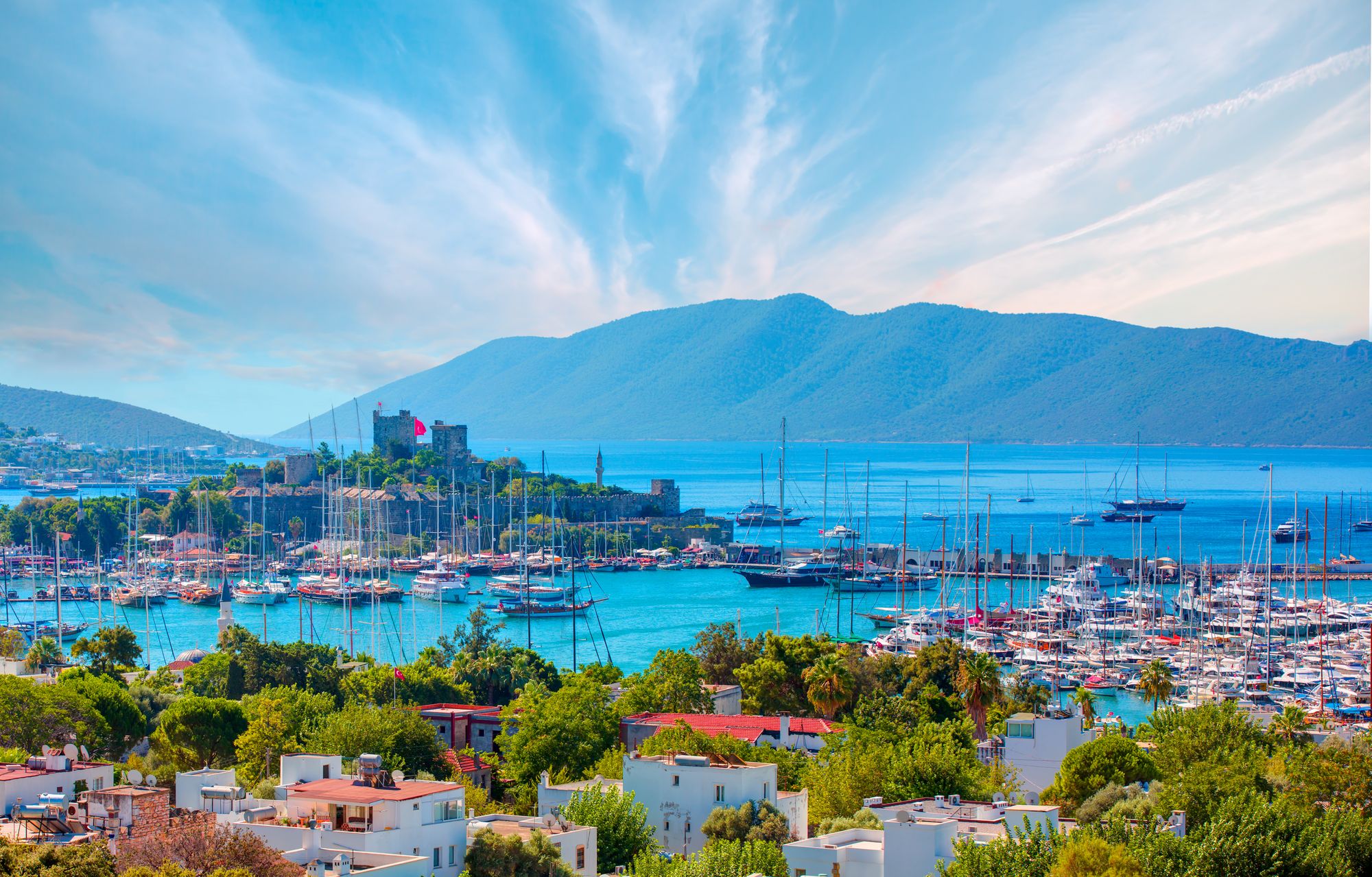 Bodrum's café society
Bodrum may be known for its nightlife but there's still plenty to attract halal-conscious travellers, who will enjoy relaxing in its many cafés and alcohol-free restaurants. For a typically Turkish experience, enjoy a glass of rich brown Turkish tea in one of the family tea gardens – surprisingly refreshing on a hot day. To enjoy alcohol-free dining, stick to the places where locals eat and enjoy delicious treats such as pide or Turkish pizza, succulent kebabs and mouth-watering meze.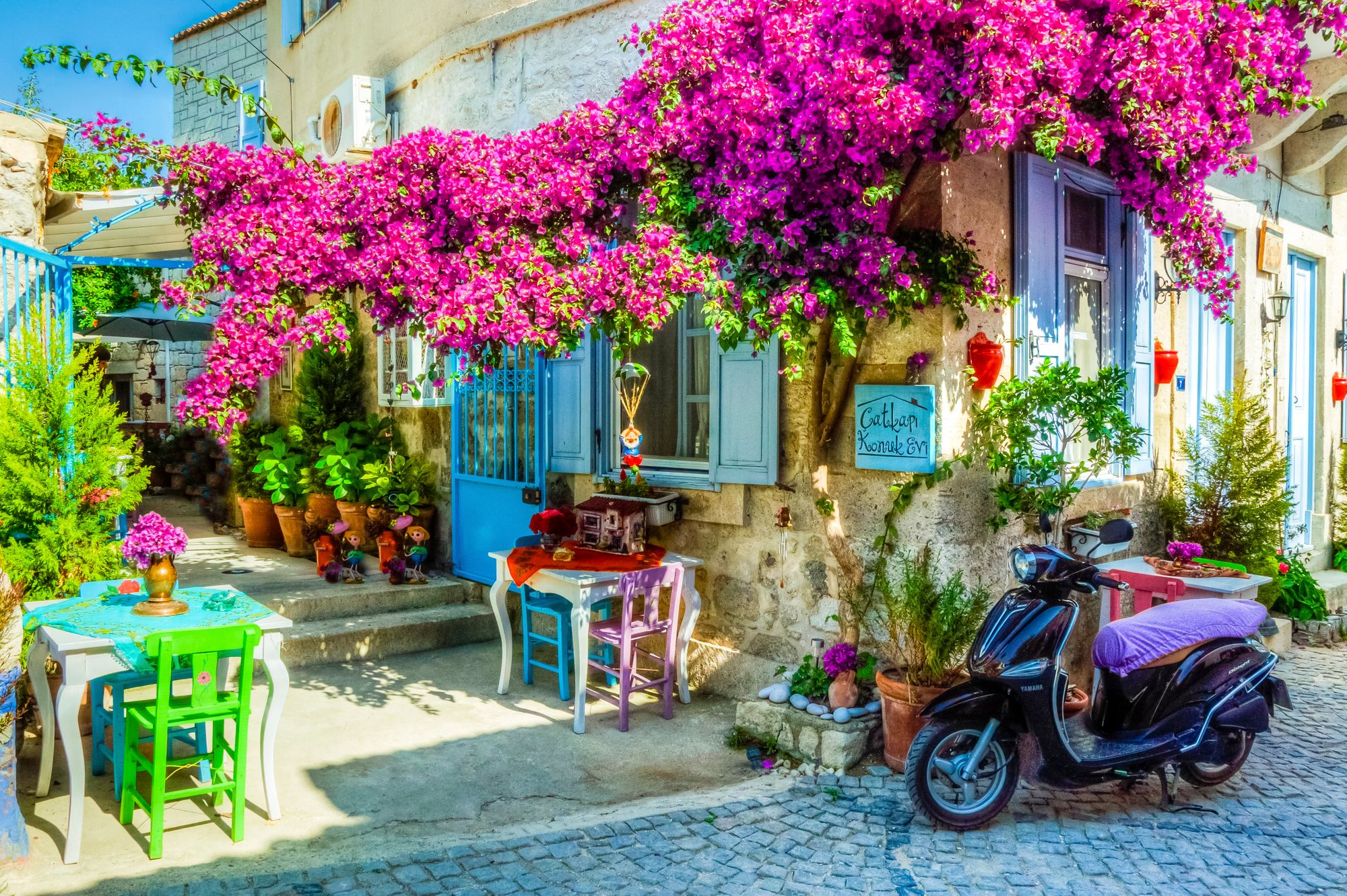 Where to stay in and around Bodrum
Bodrum is known as one of the most luxurious resorts in Turkey, famous for its top-class hotels. Now halal-conscious guests have a top choice of halal-friendly hotel in The Oba Hotel, set in the pretty resort of Torba, on Bodrum's peninsula. It is a five star alcohol-free resort hotel, offering a luxury all-inclusive experience. It has a ladies-only beach for swimming and sunbathing, ladies-only outdoor pool and ladies-only spa centre, all of which offer complete privacy for Muslim women.  Families will also love the mixed gender beach and pools, where modest swimwear is worn.
HalalBooking guests rate The Oba Hotel as 'very good' especially praising its standards of cleanliness and comfort, its excellent staff, location and women-only facilities.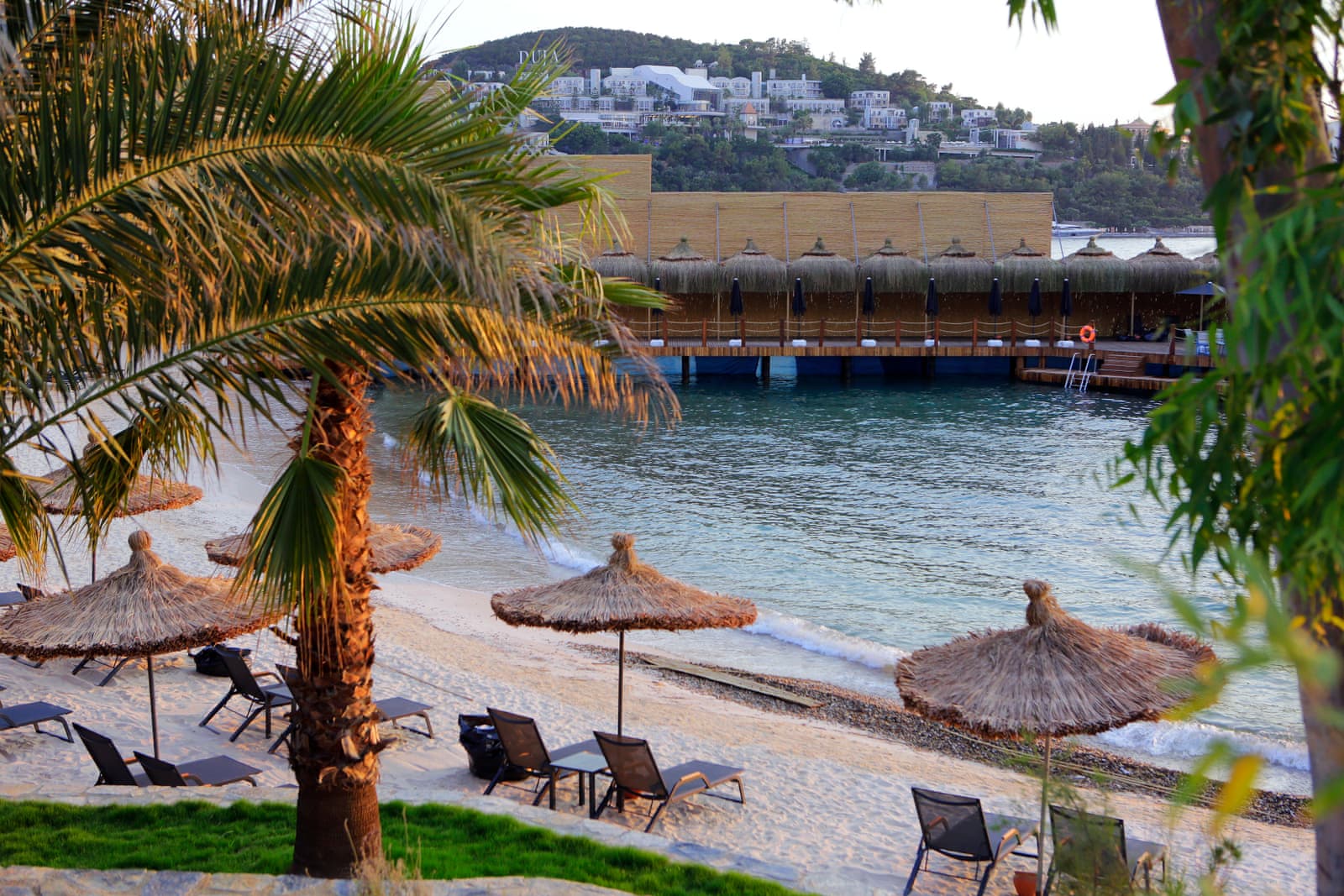 Also situated in Torba is the Alya Sierra Bodrum Hotel, a collection of 12 luxury three- and four-bedroom villas, which offer the best of both worlds – the privacy of a villa with its own private pool, which is not overlooked in any way; and the convenience of having the option of a meal plan, such as breakfast included or half board, with meals delivered to your villa.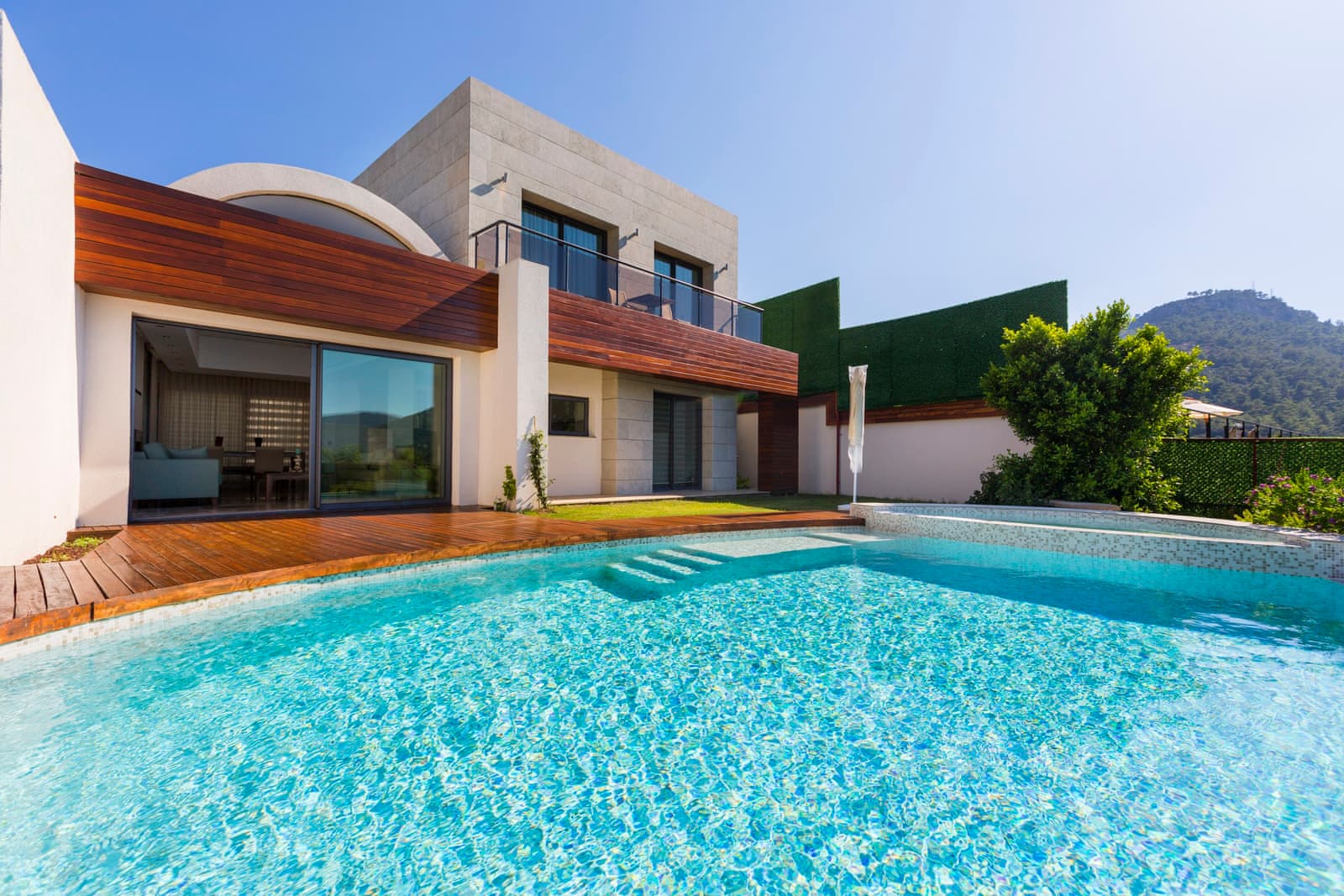 Those seeking a more modest standard of accommodation should consider the Inanc Hotel in nearby Gümbet. This three-star alcohol-free hotel offers a good range of ladies-only facilities including ladies-only indoor and outdoor pools and spa as well as a family beach where modest swimwear is worn.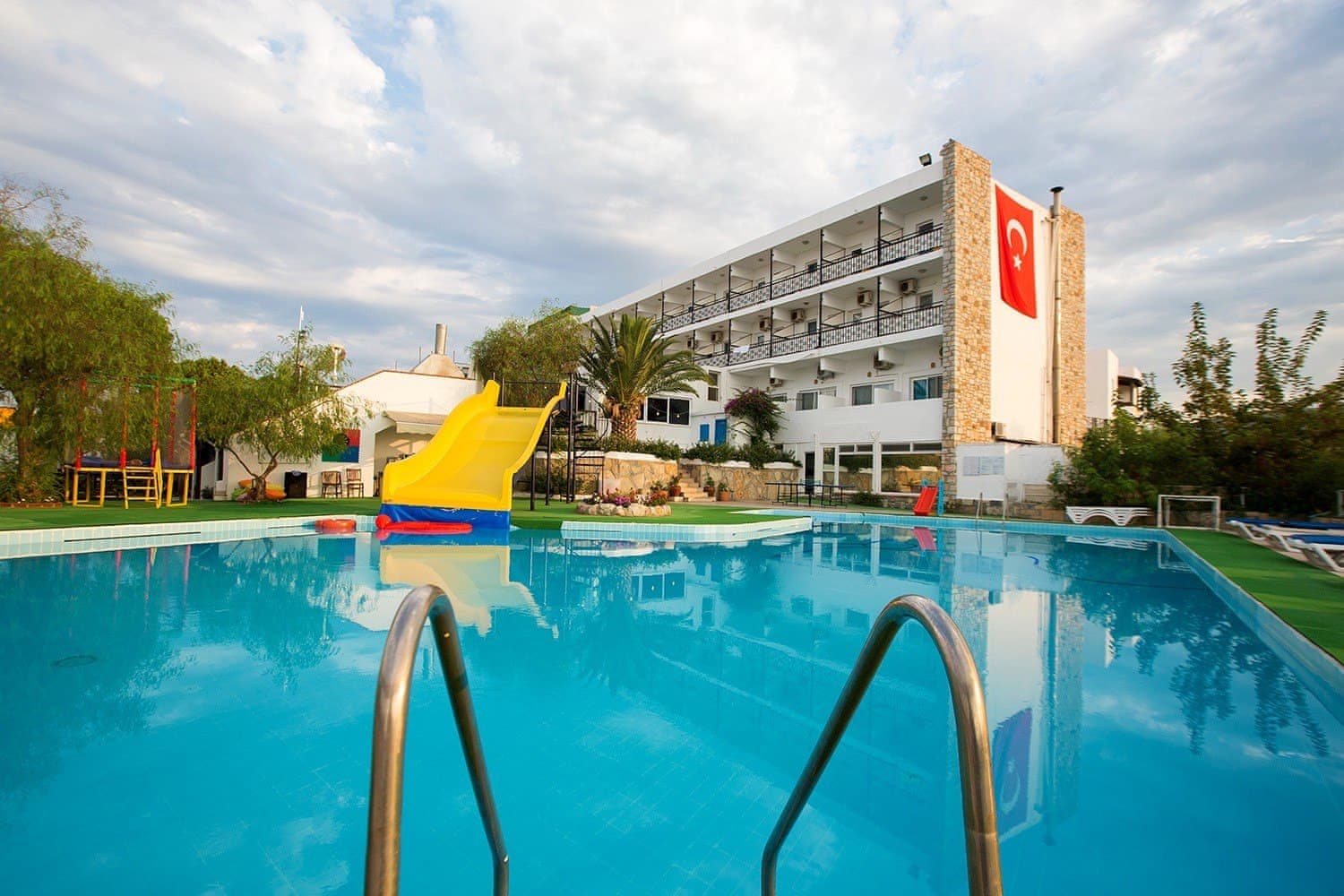 Those who prefer the freedom of self-catering and the privacy of a space dedicated only to their family, should have a look at HalalBooking's extensive range of halal-friendly villas in  Bodrum and in the villages on its peninsula.
Getting to Bodrum
There are flights direct to Bodrum's international airport from many European centres, especially during the summer months. In low season it can be reached by easy connecting flights via Istanbul. There are regular shuttle services from the airport to accommodation centres and taxi services are relatively inexpensive.
To find out more about halal-friendly holidays in Bodrum, its beautiful beaches and hidden bays, read our other blog articles: