Discover the secrets of Al Quds in the magical old city of Jerusalem
Relive more than 3,000 years of history during a stay in Jerusalem. As a holy city for the three great monotheistic religions, Al Quds has always been of great symbolic importance and is a major source of faith. Its fascinating Old City is listed as a UNESCO World Heritage Site.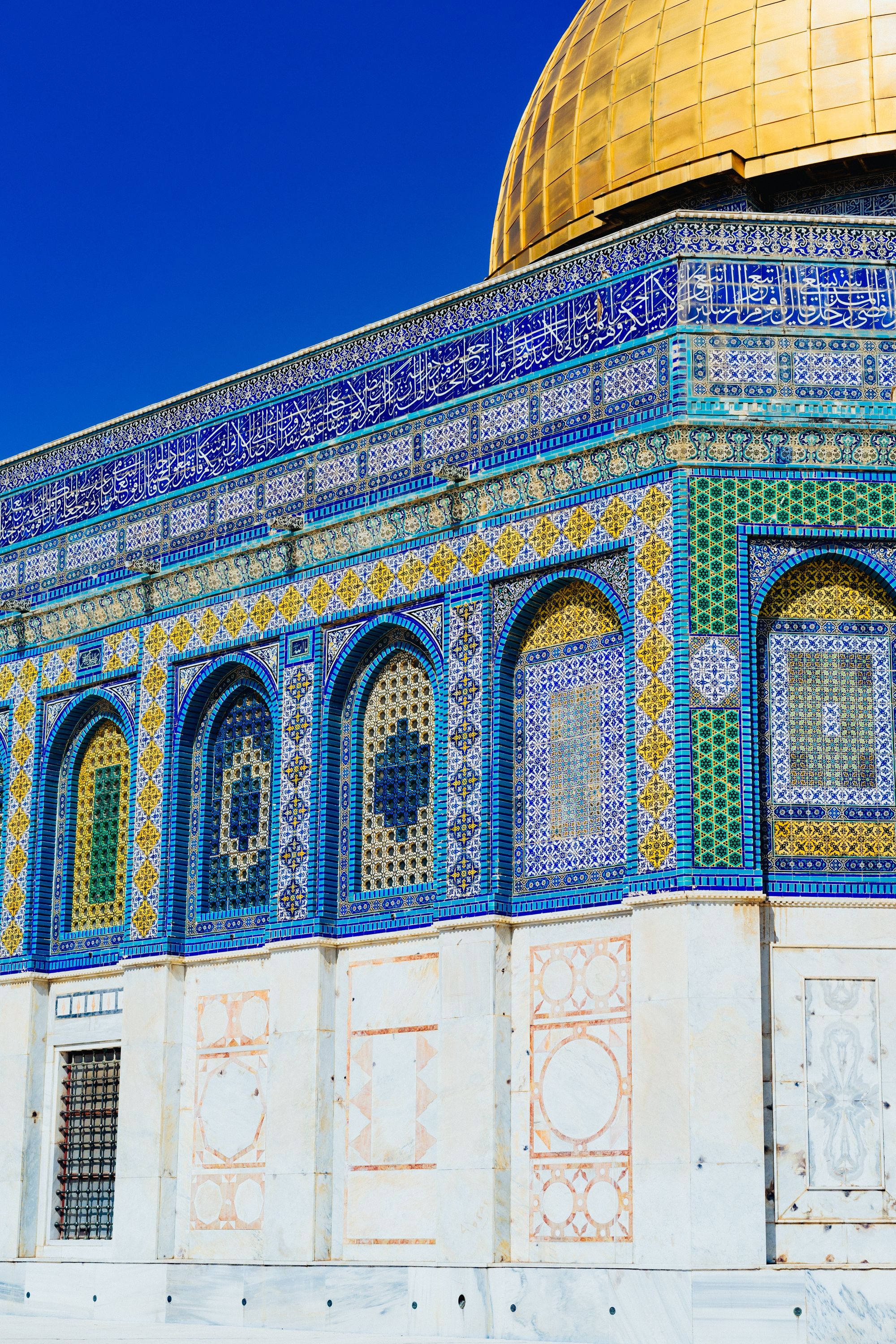 Explore the four different quarters that divide the "City of Peace" culturally, religiously, and historically: the Christian Quarter, the Jewish Quarter, the Muslim Quarter, and the Armenian Quarter.
Among its 220 historical monuments, the Dome of the Rock (Qubbah al-Sakhrah) dominates the skyline of Jerusalem. Built in the late 7th century by the Umayyad Caliph AbdulMalek bin Marwan, it is one of the oldest Islamic monuments in existence. The Masjid Al Aqsa just nearby is the place from where the Prophet Muhammad started his miraculous journey to the Seven Heavens.
Visit Al-Aqsa Mosque, the second oldest mosque in Islam after the Ka'ba in Mecca, and third in holiness and importance after the mosques in Mecca and Medina.
The alcohol-free Hashimi Hotel is a boutique hotel situated in the very  heart of Jerusalem's Old City,surrounded by a wealth of religious history. Its rooftop terrace boasts some of the best views in town. It is rated highly by HalalBooking guests with a rating of 8.9.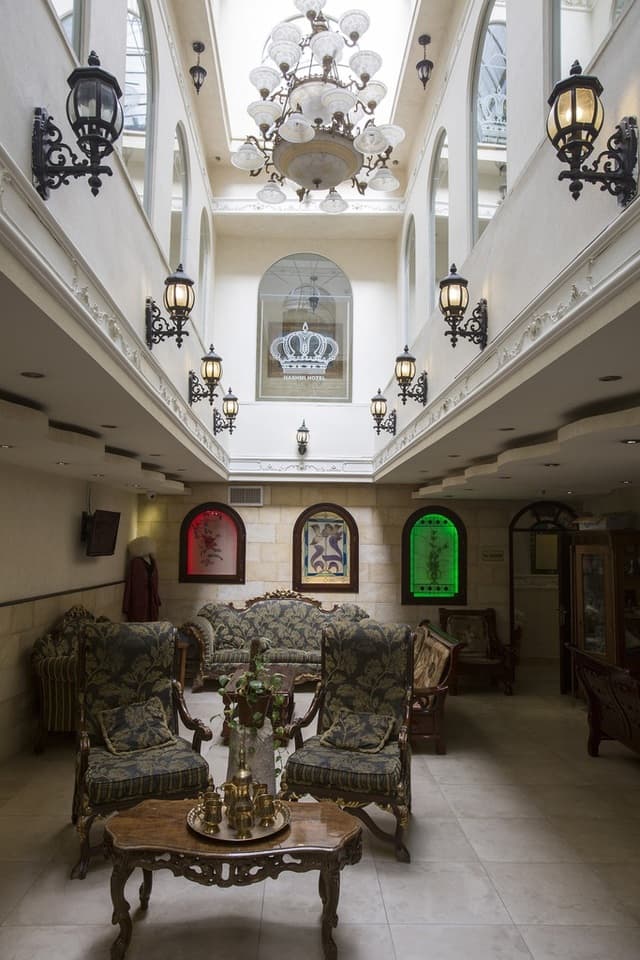 Places to visit: Dome of the Rock, Al-Aqsa Mosque, Olive Mountain and Church of the Tomb of the Virgin, Via Dolorosa, The Western Wall (Wailing Wall), The Citadel, Mount Zion, etc.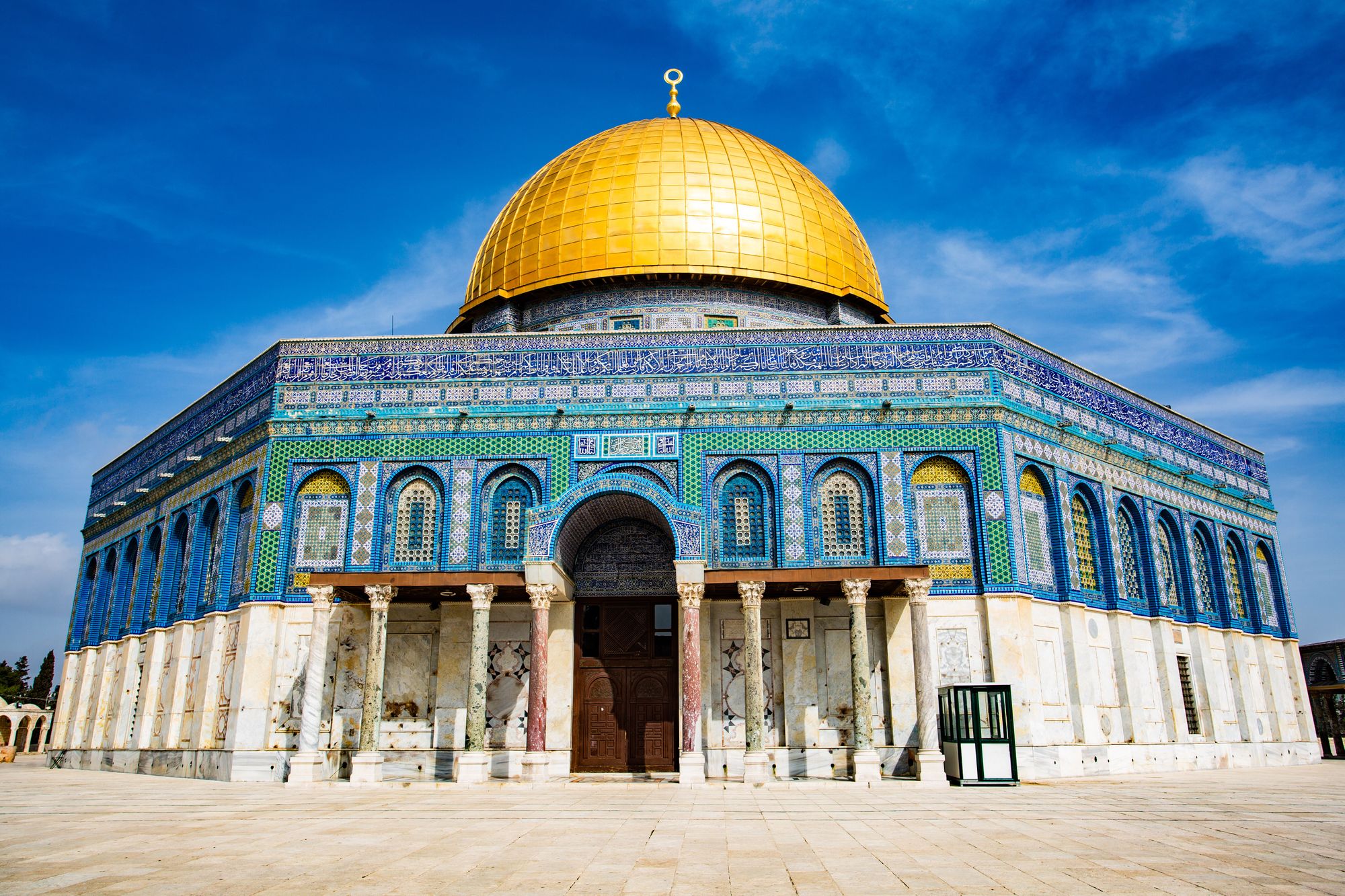 Wander through the alleyways, meet local people, explore the countless historical monuments and absorb the unique atmosphere of one of the most ancient cities in the word - Al Quds.