Experience a Holiday to remember at a Hotel with Family Pools
If you would like to spend more time with your family on vacation and benefit from facilities as a whole family, hotels with a private pool might be a good choice. You can choose the hotel that suits you best among a great number of different alternatives- ranging from those with a thermal pool in the room to the ones with private family cabins- and enjoy the pool with your family members without giving up your privacy. These unforgettable experiences suit all budgets as they provide great value for money.
Please note that some hotels may accept Euros, Dollars and Pound Sterling as a form of payment.
Spa and Wellness Hotels with Private Swimming Pool
Spa and wellness hotels are among the favourite addresses of travel lovers who are fond of resting, relaxing and healing themselves while on holiday. If you want to discard all of your privacy concerns and take advantage of the effect of hot spring waters, you can utilise the private pool in your room to rejuvenate you. .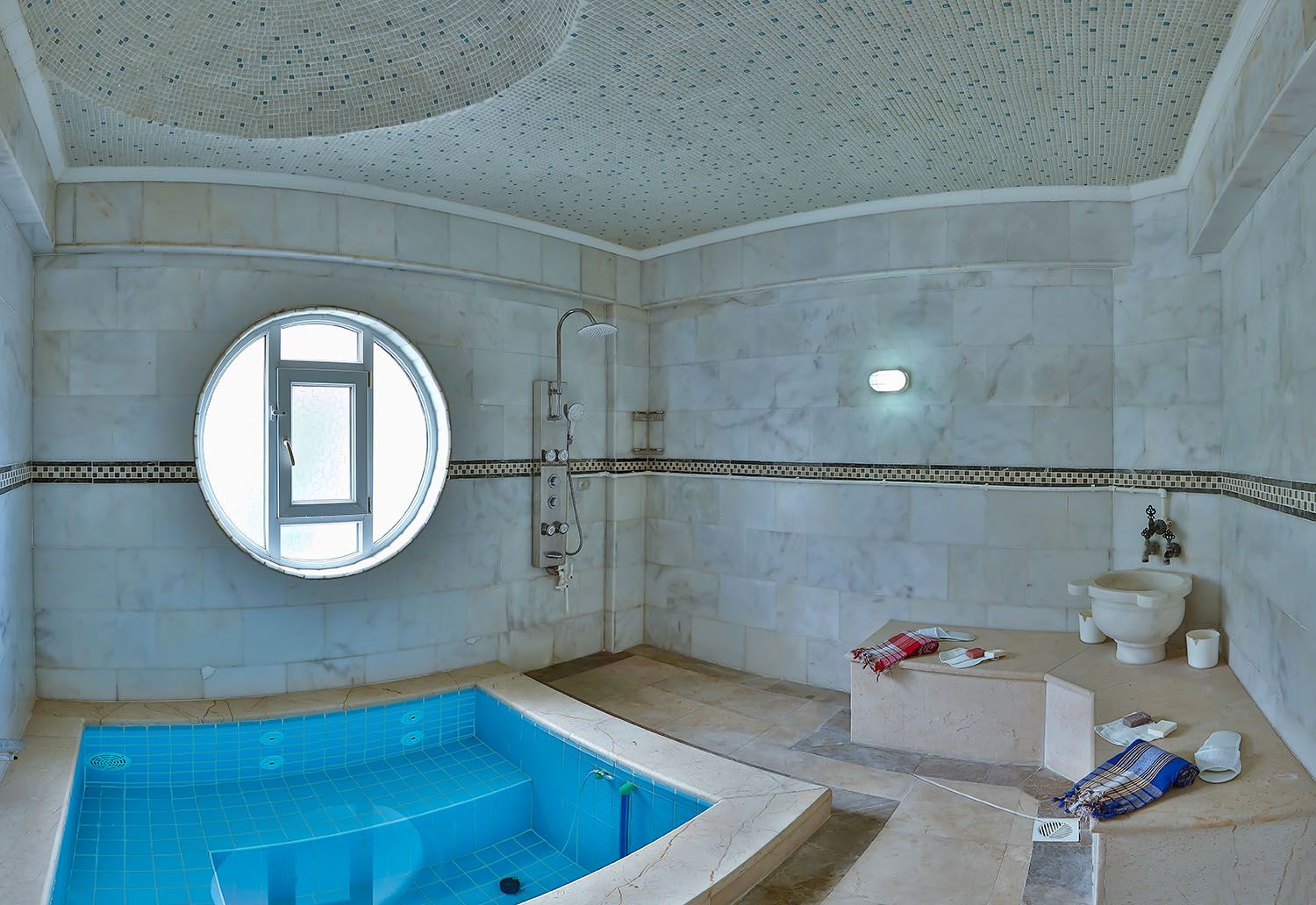 "The hotel has a convenient location. Both the room and the facility are quite clean and well-maintained. There is a live musical performance in the evening. Inside the property, there is a supermarket and a cafe. You can find anything you want. The private pool is big enough. Kitchen utensils are available. You can make your own breakfast and cook. We were very pleased with the hotel in general." Fazli, Turkey, Aug 2021 🇹🇷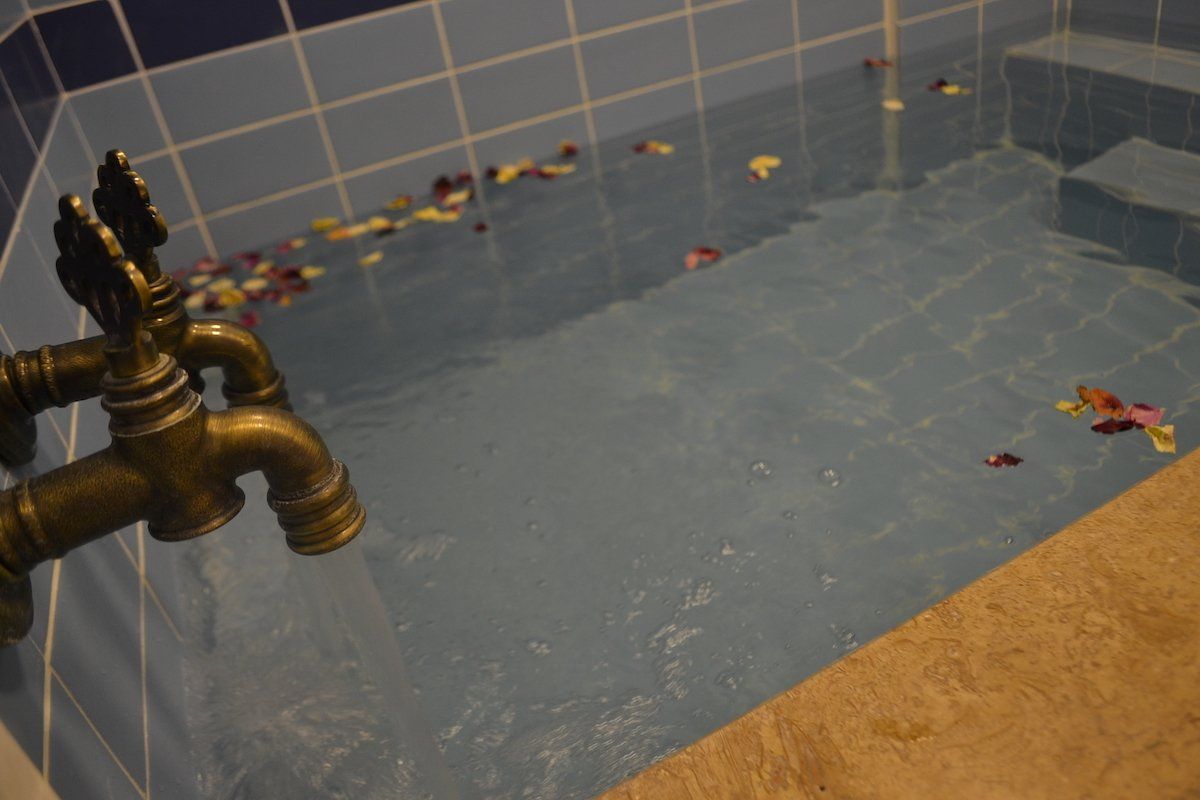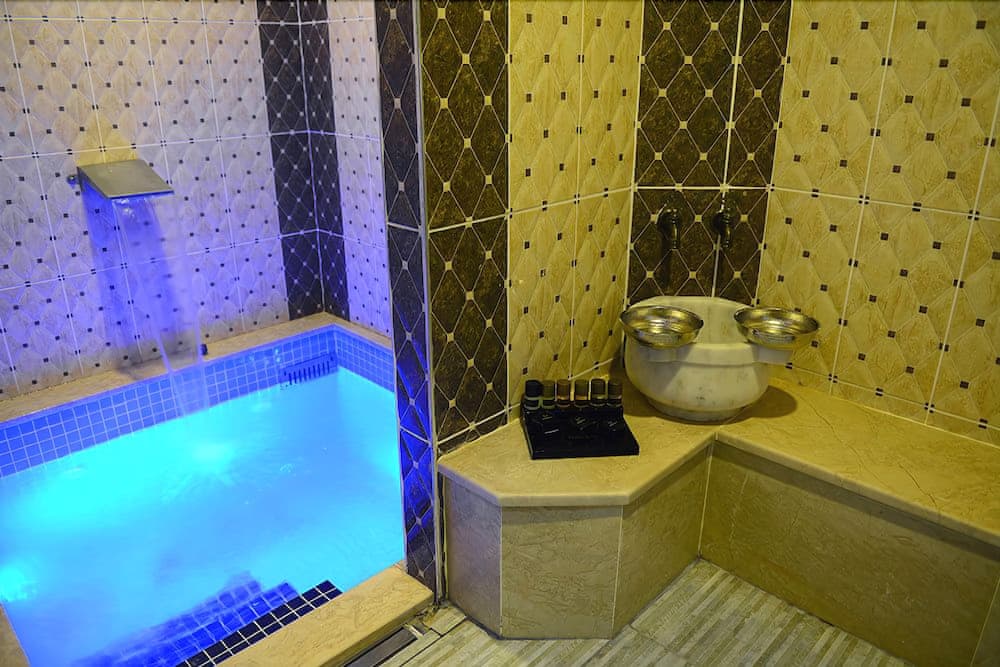 "The hotel is marvelous. The staff is cool, hospitable and respectful. They care about their clients. It's very clean in and outside the rooms. The pool is limpid, too. I would definitely go there again! There is even a mosque inside the property, which I really appreciated. May ALLAH bless all those who contributed to the construction of this mosque. We did not have to look for one around for our Friday prayers. I would absolutely recommend this hotel to anyone because we were really pleased with our stay. Take care! Mukremin, Turkey, Feb 2021 🇹🇷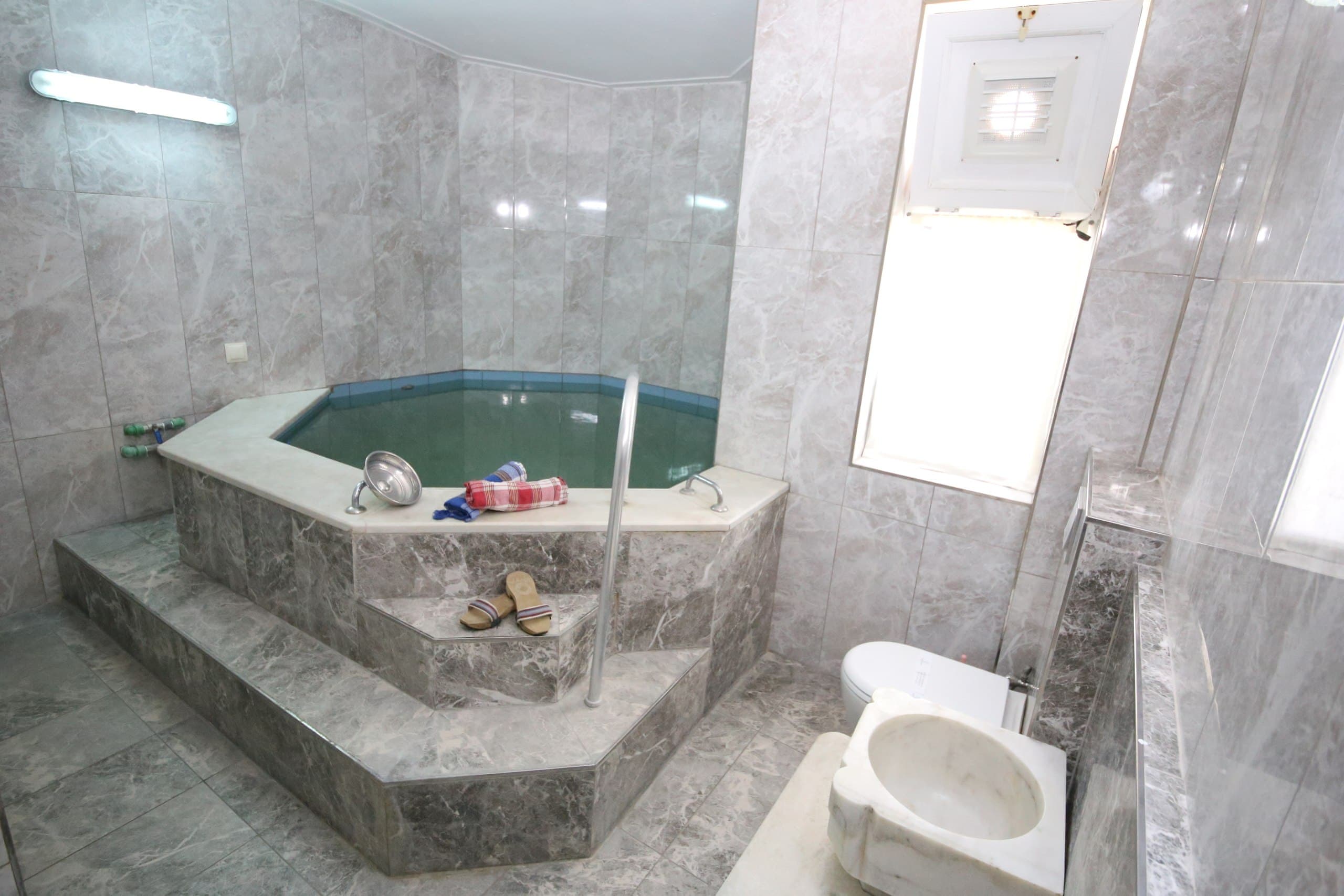 Spa and Wellness Hotels with Private Family Pool
While some hotels have a private thermal pool in the room, others have family pools located in a private area. Being allocated solely to families, these family pools can be booked in advance. In these private areas, the guests are also offered amenities such as thermal pool, jacuzzi, sauna, steam room and hammam. For a wellness holiday that will detox your body into a new you and make you feel ten years younger, book from one of our properties for the finest spa experiences.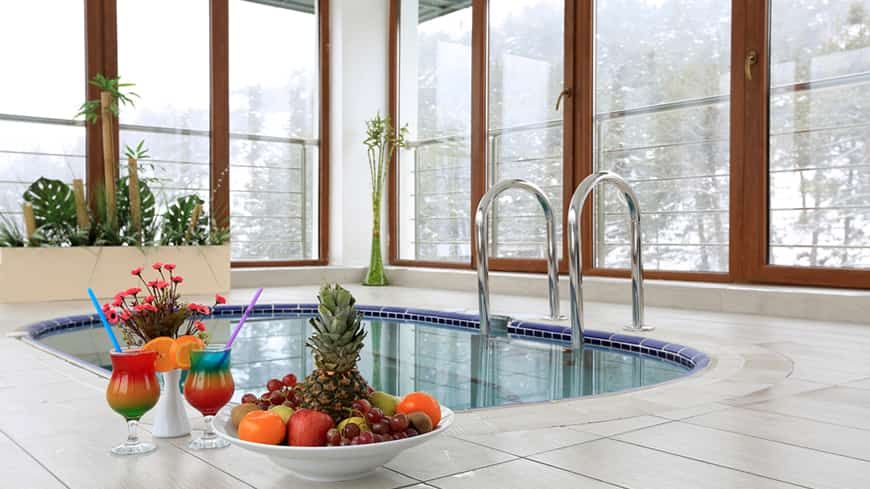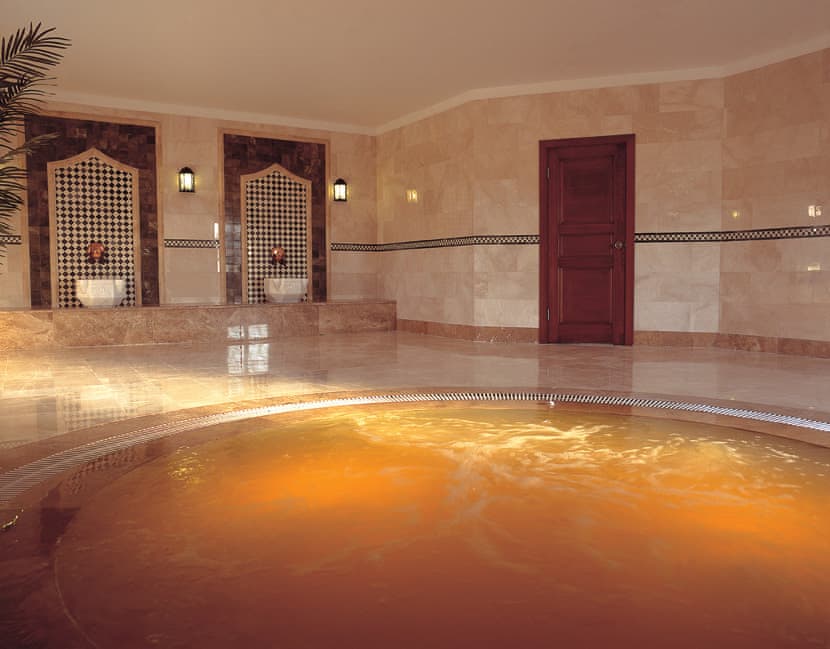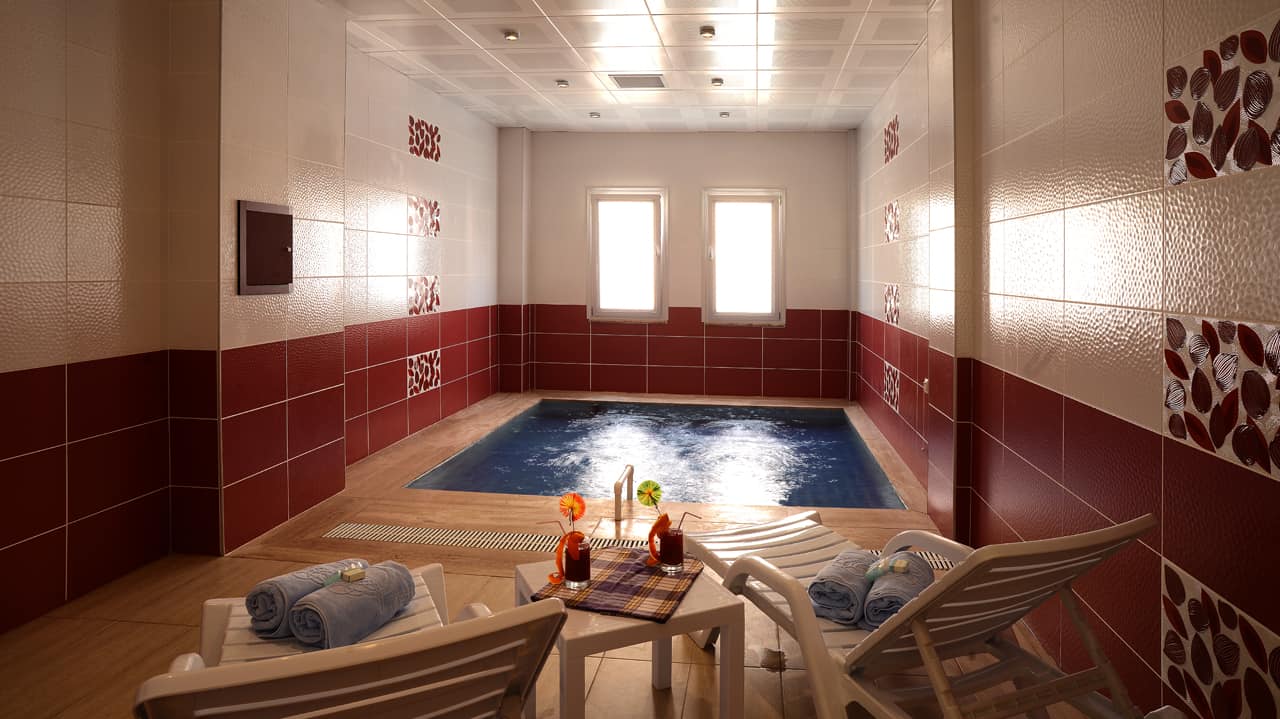 The hotel is highly rated by HalalBooking customers who have made positive comments about the property.
"The hotel is clean, the rooms are spacious and comfortable, the hotel staff is hospitable and adopts a meticulous approach to clients. The food is so delicious and varied that you might feel at home far away from home. Also, the pool and all the facilities are constantly cleaned. I will definitely come back as soon as I have the chance." Najla, Italy, Aug 2021 🇮🇹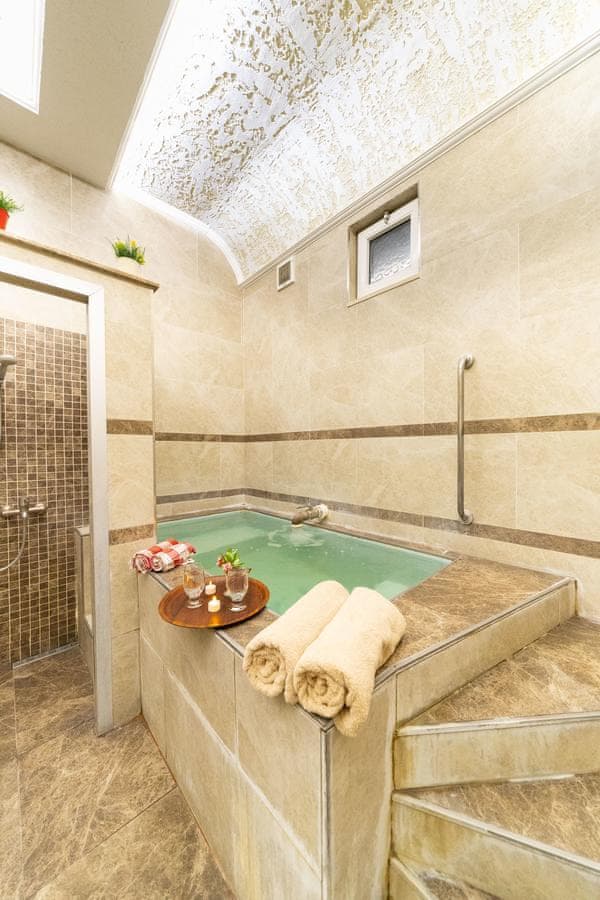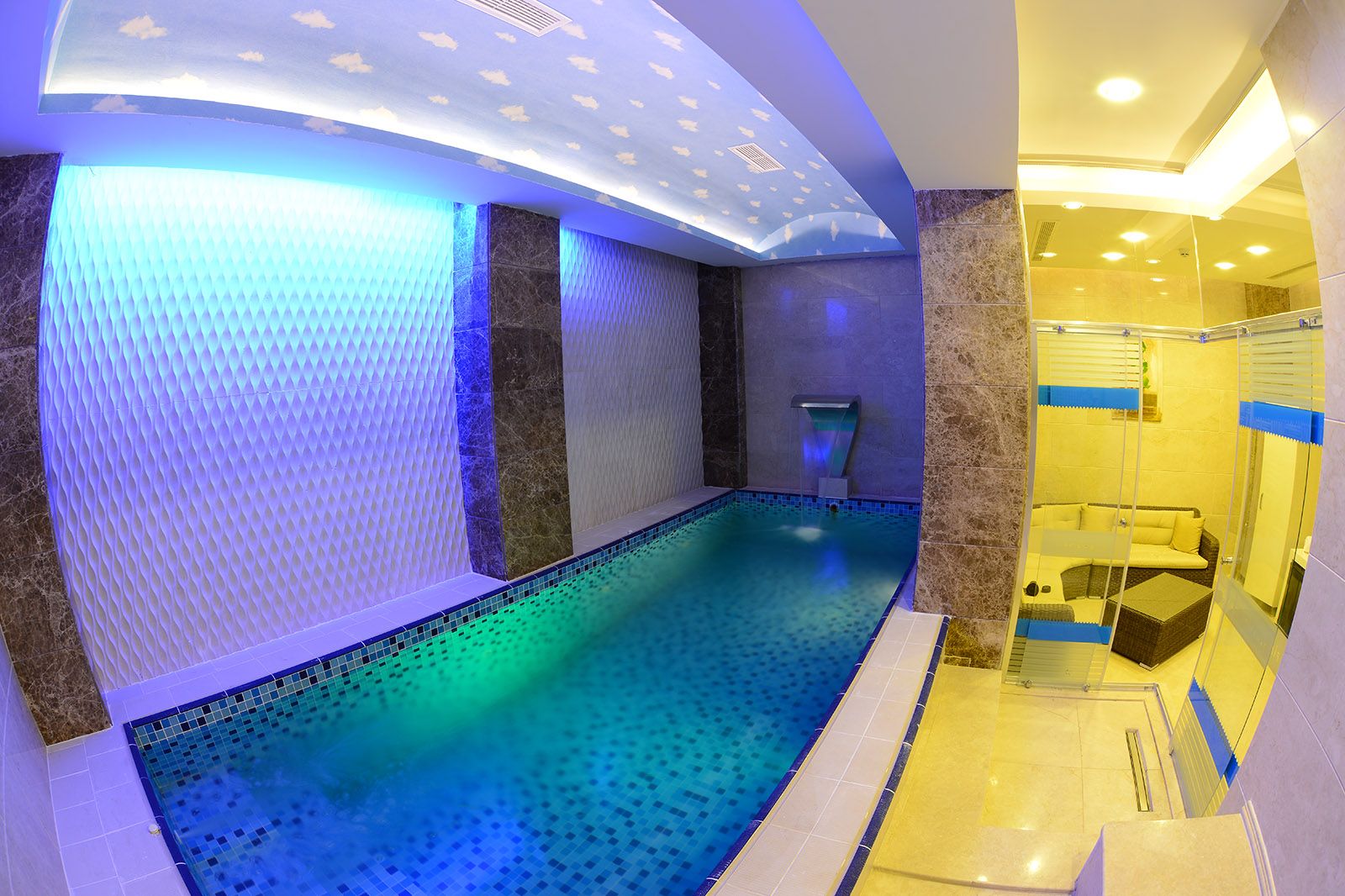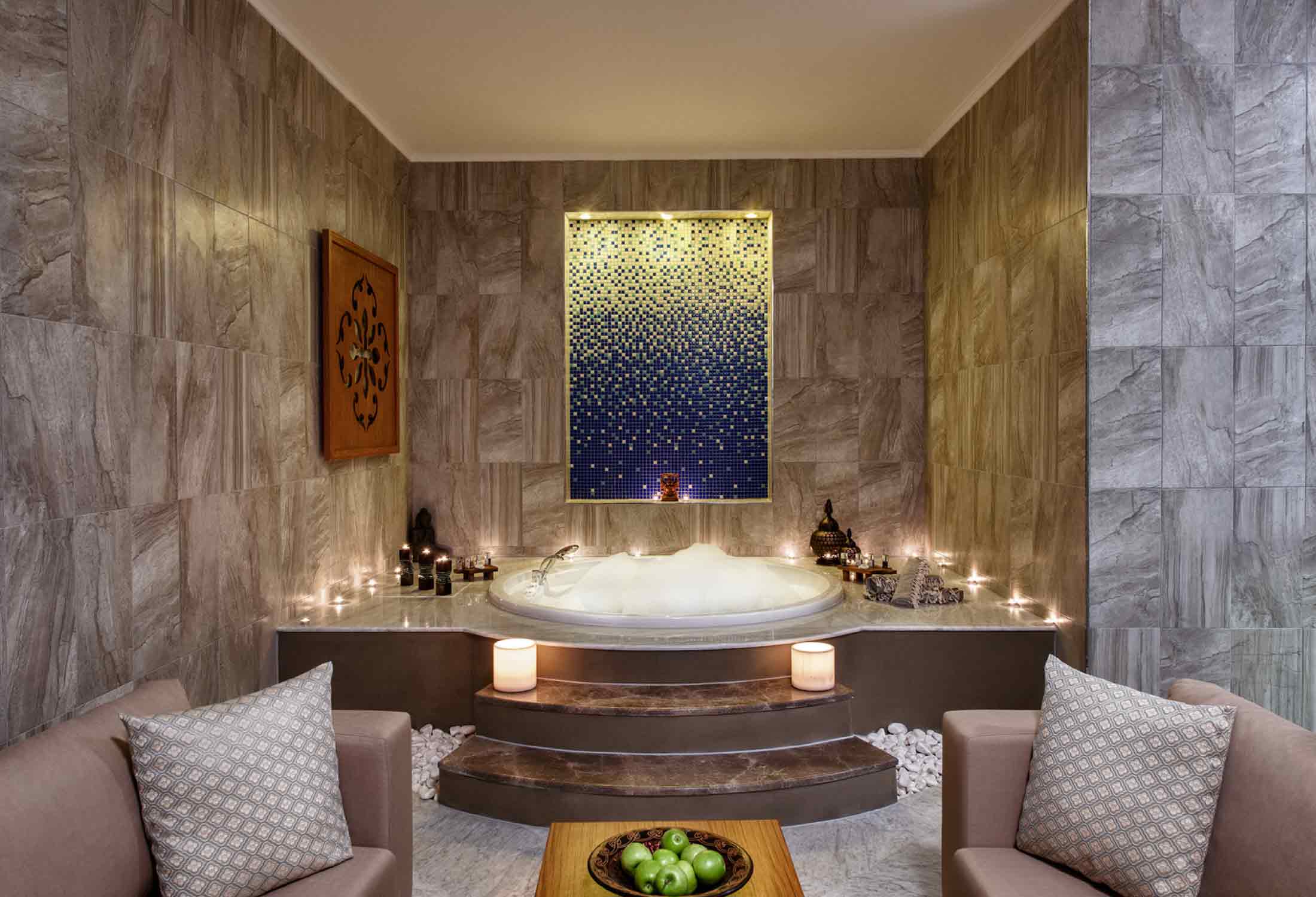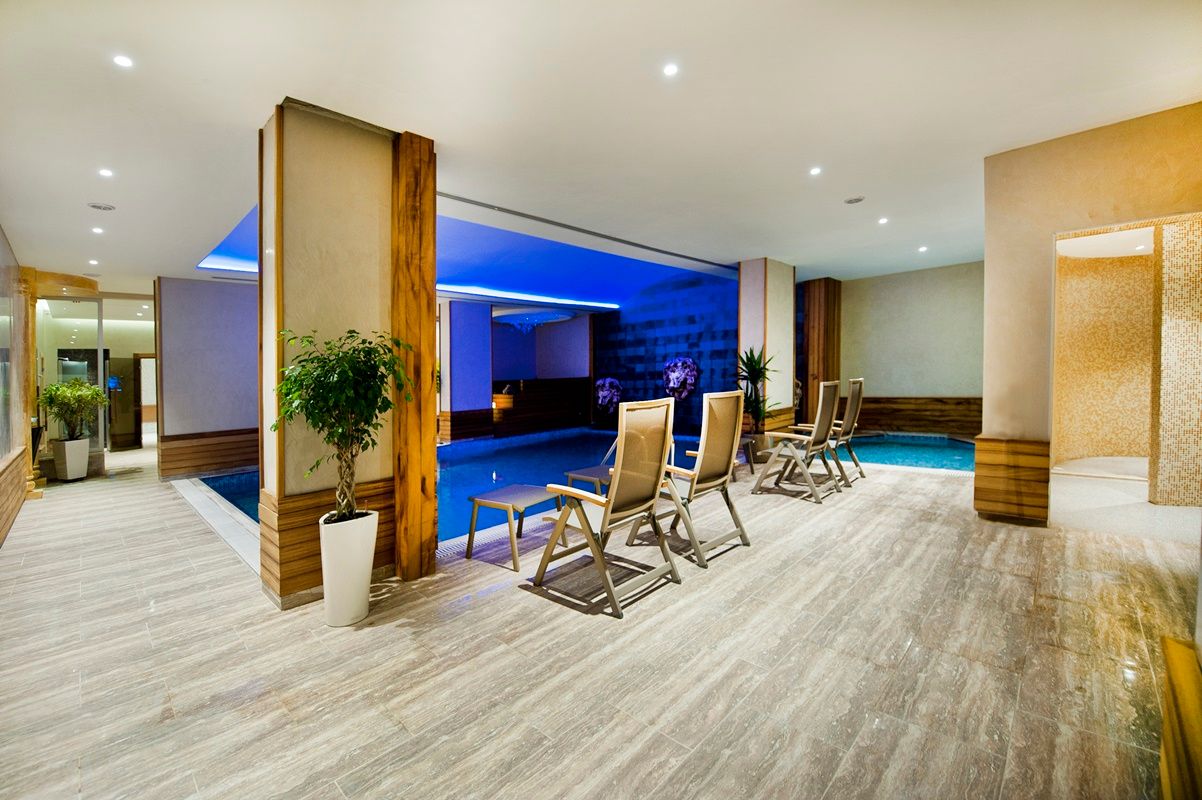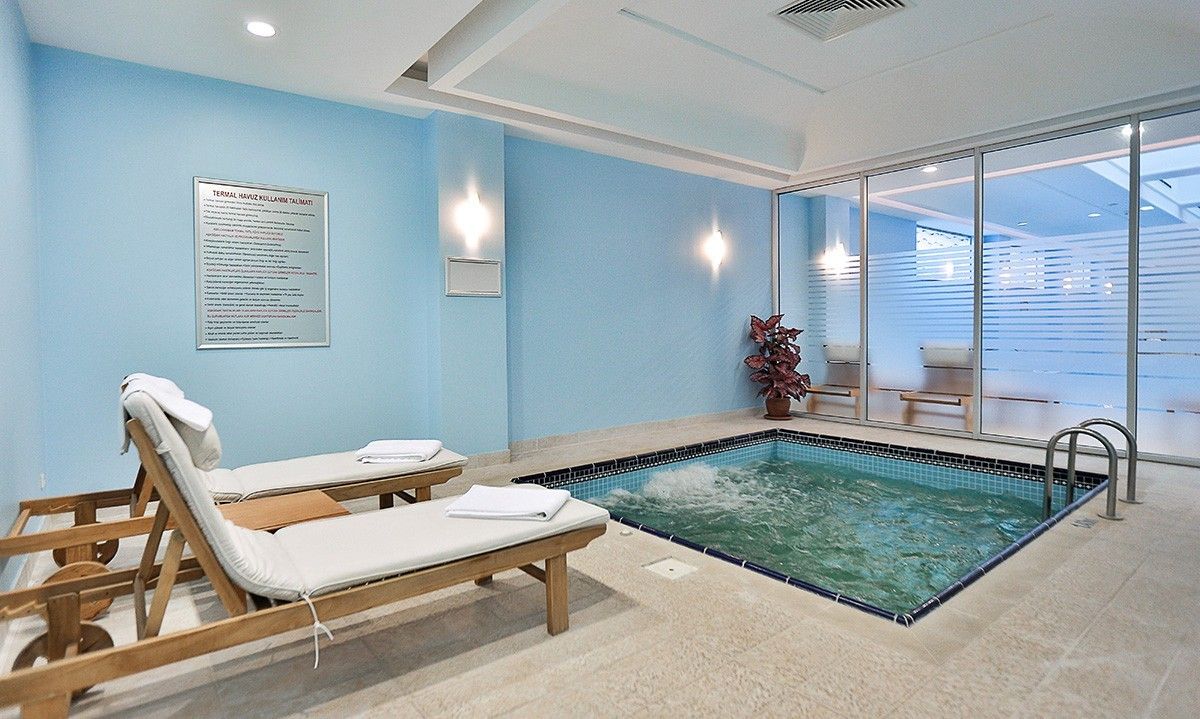 Simply make the best choice among spa and wellness hotels with family pool in Turkey and spend great time with your family whilst on holiday.
Hotels with Private Family Pool
Hotels with family pools  are not limited to spa and wellness hotels. Many resorts now offer private pools for halal-conscious couples and families. Secluded VIP family rooms are also available in some properties while there are other similar accommodation alternatives, such as villas with private secluded outdoor and indoor pools by the seaside. You can be rest assured that you can enjoy your stay, complete with the privacy you desire.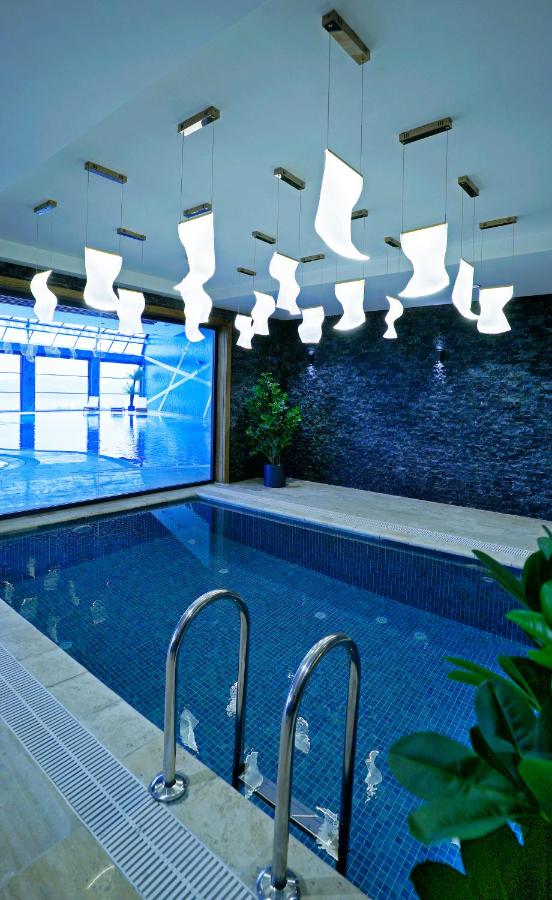 "The staff is very hospitable and has great respect for customer privacy. We were especially pleased with the cleanliness of the rooms and that of the facility. It was also very considerate of them to take each client's feedback on accommodation on the check-out day. I stayed at this resort with my mother and sister. We loved the spa and massage facilities. We did not have to spend hours thinking about where to go. We already know our next holiday destination. I would like to thank all the staff and managers for creating such a lovely atmosphere." Elif, Turkey, Jul 2021 🇹🇷