Introducing Fethiye and its stunning coastline
Fethiye is one of Turkey's best summer tourism centres on the south-west coast, also known as the Turquoise Coast. It was established as an ancient Greek town called Telmessos which became part of the Ottoman Empire in 1424 and in 1914 it was renamed "Fethiye" in honour of Fethi Bey, one of the first pilots in the Ottoman Air Force.
Why stay in Fethiye?
Fethiye has a traditional market, an atmospheric old town and a marina filled with yachts, not to mention its numerous cafes and restaurants. Not only that, it has some great beaches within easy reach.
Visit the Renowned 'Blue Lagoon' of Ölüdeniz
Ölüdeniz beach, awarded a blue flag for its pristine water quality, is undoubtedly one of the main reasons to holiday in Fethiye.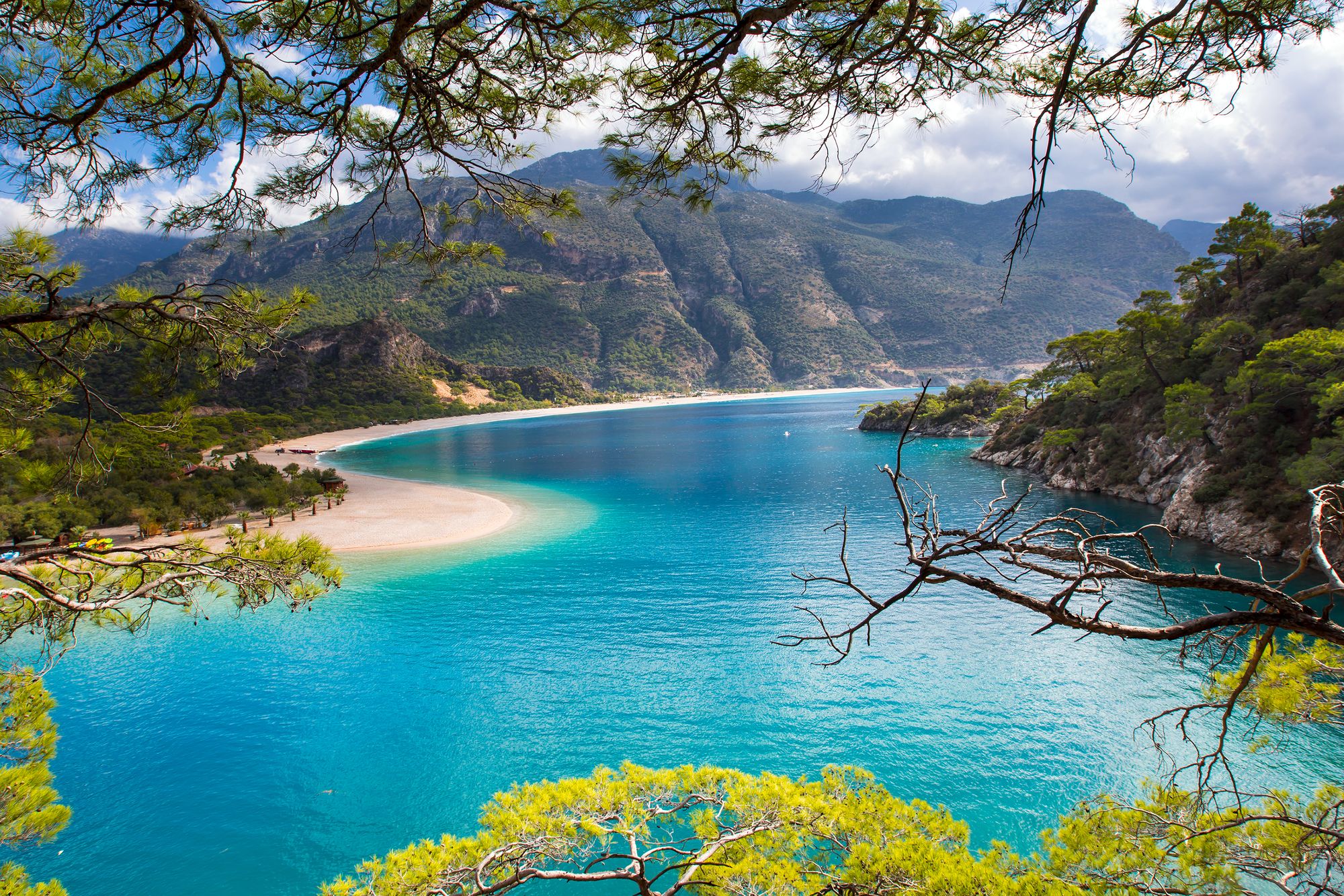 It has very convenient diving locations such as "Af Kule" and it is also famous for sports such as paragliding.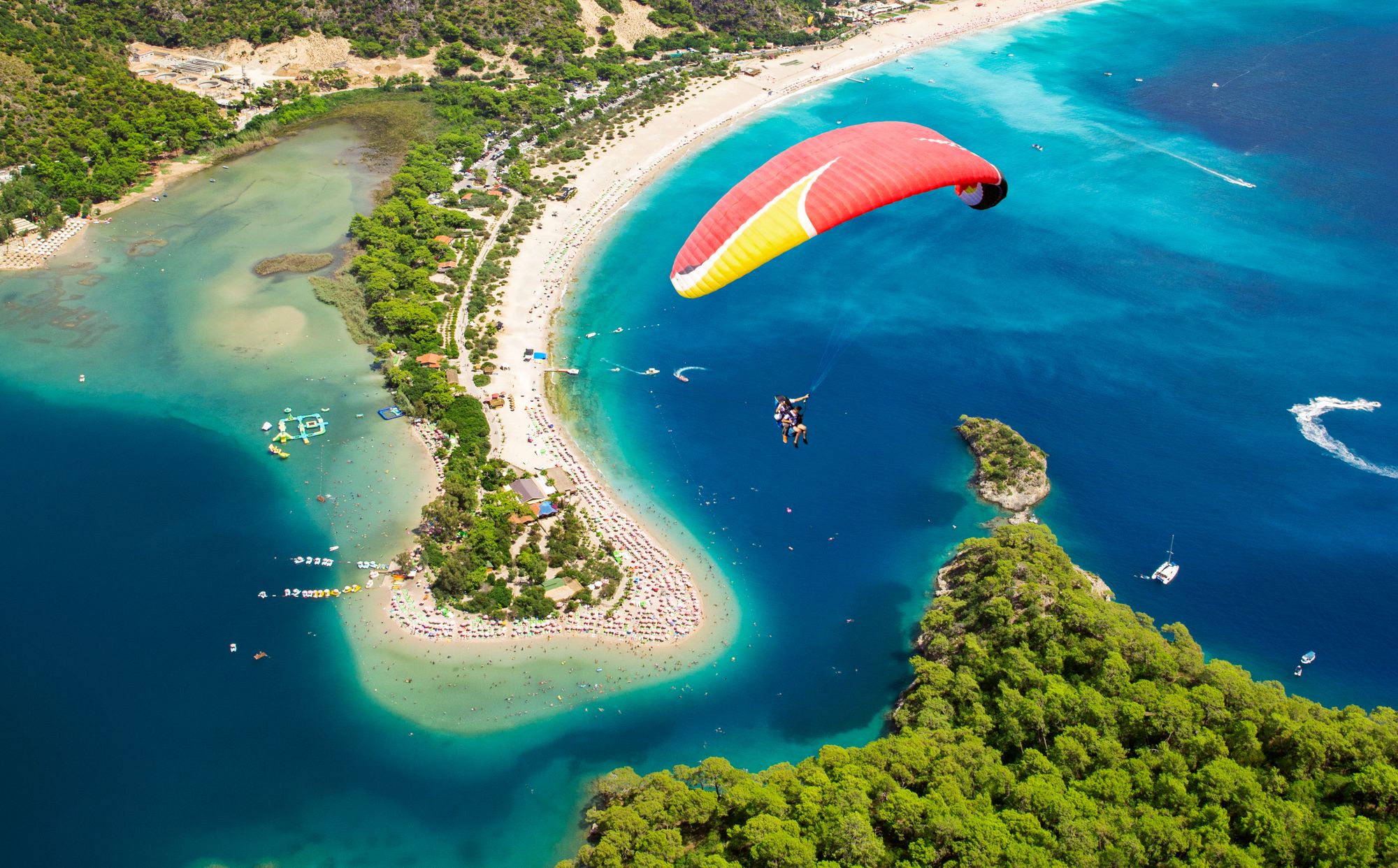 Daily Boat Trips from Fethiye and Ölüdeniz
There are some very unspoiled areas like "Butterfly Valley" and "Kabak Bay". Also, daily boat tours offer visits to the archipelago known as thes "12 Islands".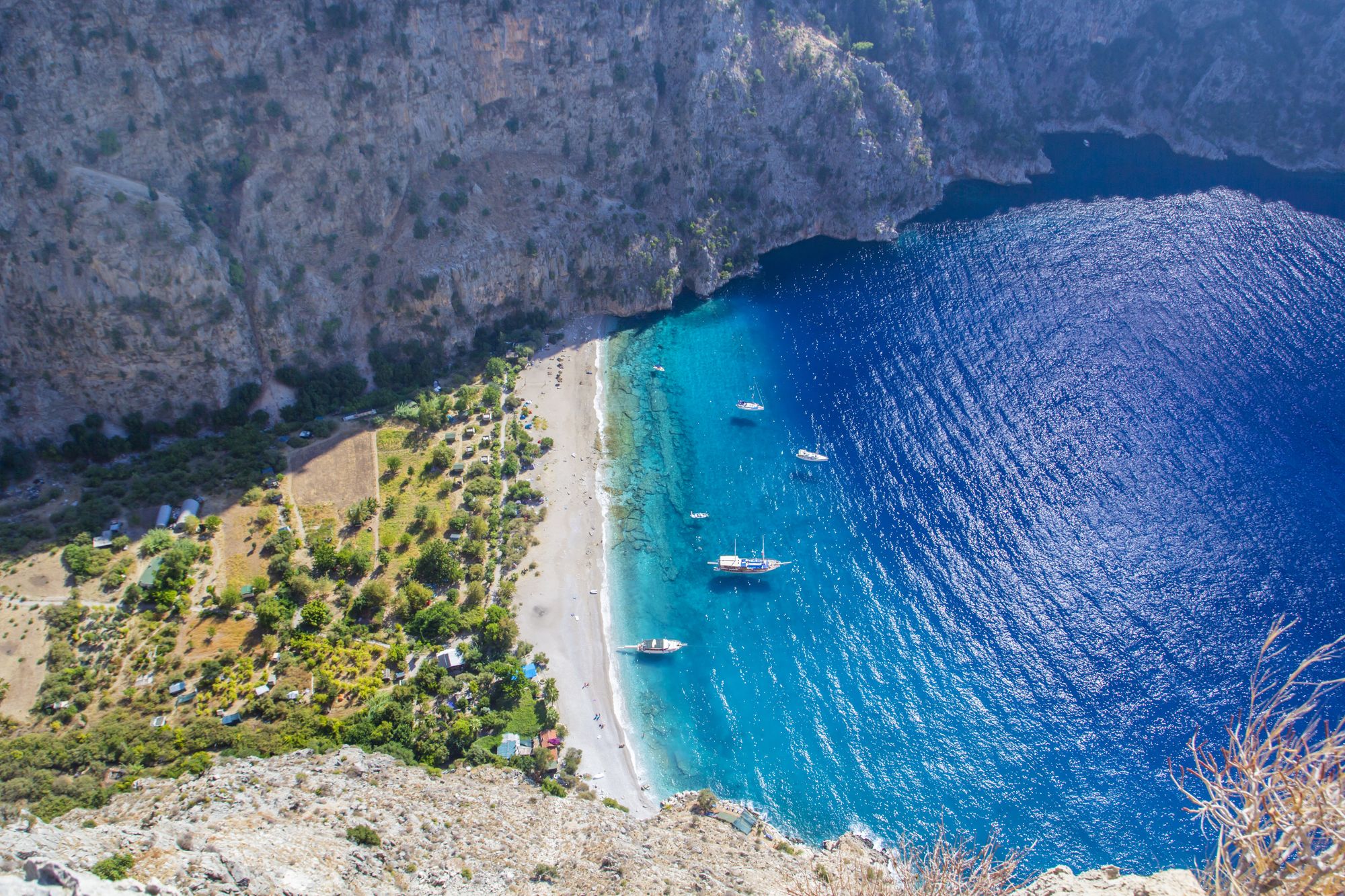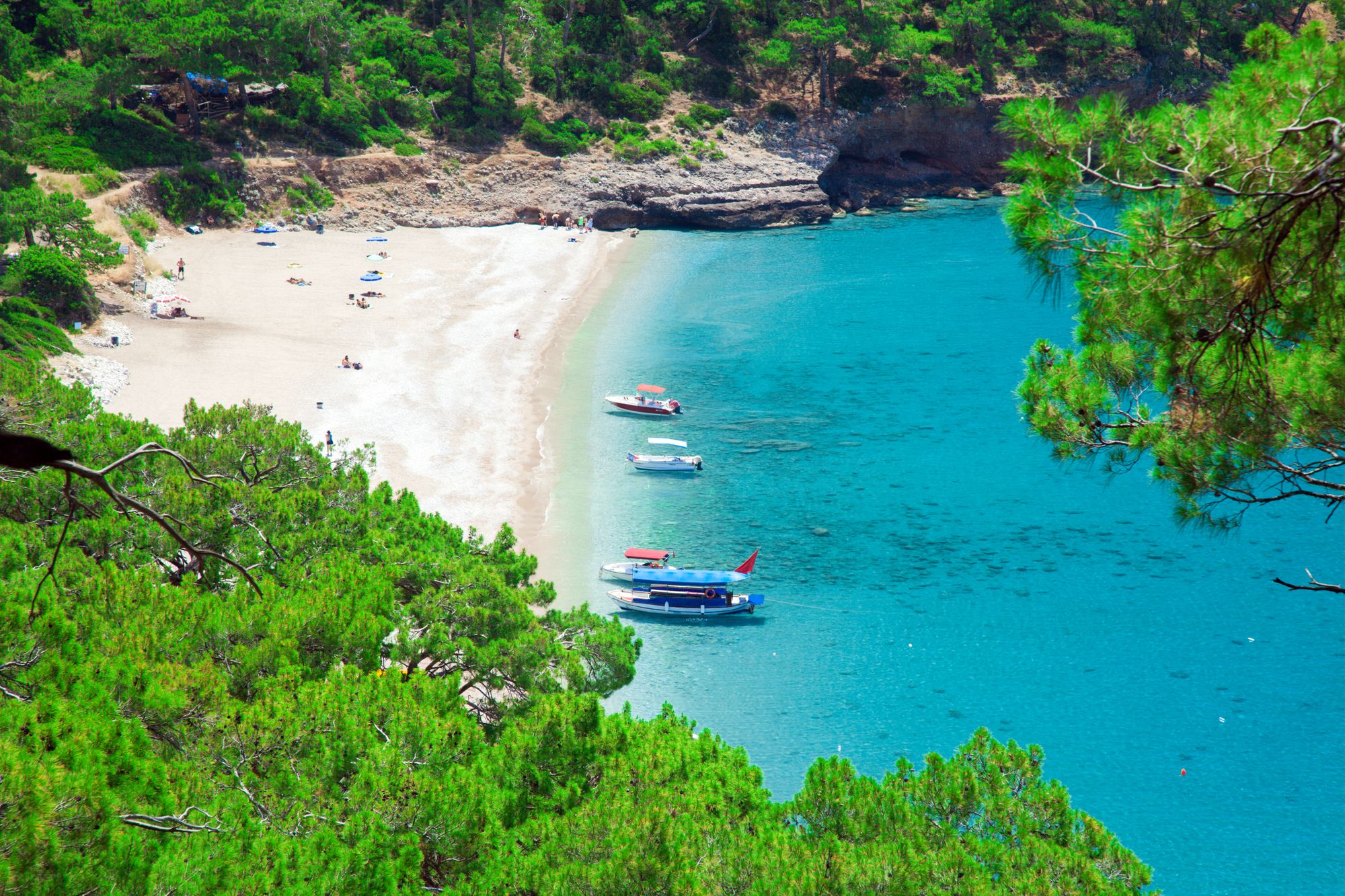 HalalBooking offers a good choice of halal-friendly hotels in the Fethiye region to suit all tastes and budgets, as well as some excellent villas.