Halal-friendly holidays in Cornwall
Cornwall is one of Britain's most beautiful regions - the home of family beach holidays.
It boasts stunningly beautiful countryside, with granite cliffs tumbling down to rocky outcrops and wide bays of golden sand. Its northern coast borders the clear waters of the Atlantic and its more sheltered southern coast is on the English Channel.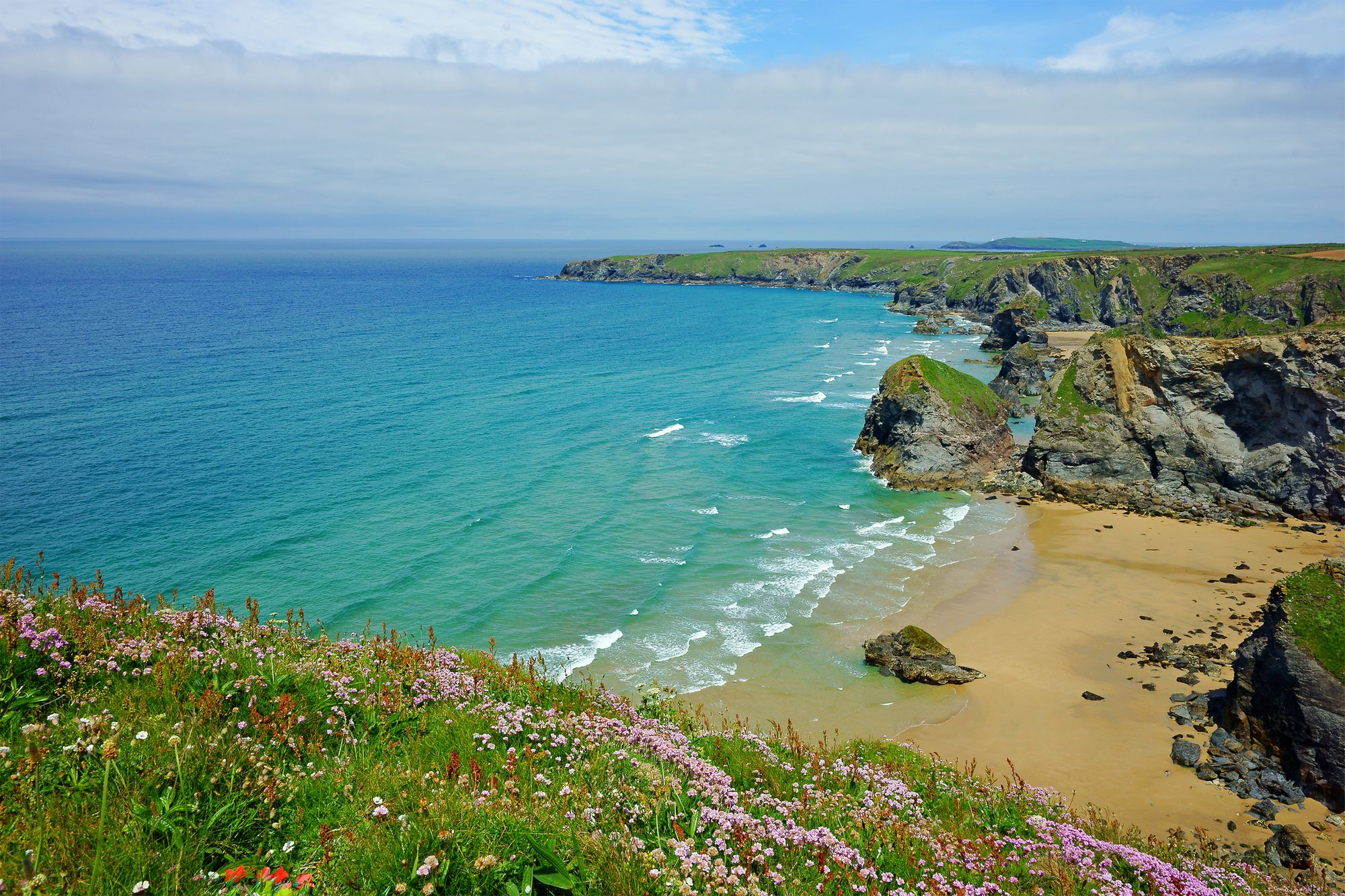 Cornwall is at the south-western tip of England, on a peninsula which stretches down to mainland Britain's southernmost and westernmost points at Land's End and Lizard Point respectively. It enjoys over 400 miles of coastline and also has the sunniest climate in the UK, due to the Gulf Stream, which is one of the reasons why it is so popular with tourists. The other is undoubtedly its spectacular beaches – miles of golden sand, especially popular with swimmers and surfers.
Cornwall is one of the least populated regions of Britain. It was once a separate country and even has its own language. Originally made wealthy from its tin and copper mines, its main sources of income now come from tourism and agriculture.
Cornwall is designated an area of outstanding natural beauty. Its river estuaries, dunes and cliffs are home to a wide variety of animal, bird and plant life. It also has a number of coastal regions, which are marine conservation areas.
Cornwall is one of Britain's top family holiday destinations. During the summer months it is popular for its beautiful beaches and rugged scenery, small villages and friendly towns.
Browse our selection of halal-friendly accommodation in Cornwall.
Situated on the Atlantic coast in northern Cornwall, Newquay is a traditional British seaside town, popular with families. It is best known for its surfing and attracts thousands of tourists during the summer months. It also has some of Cornwall's best beaches.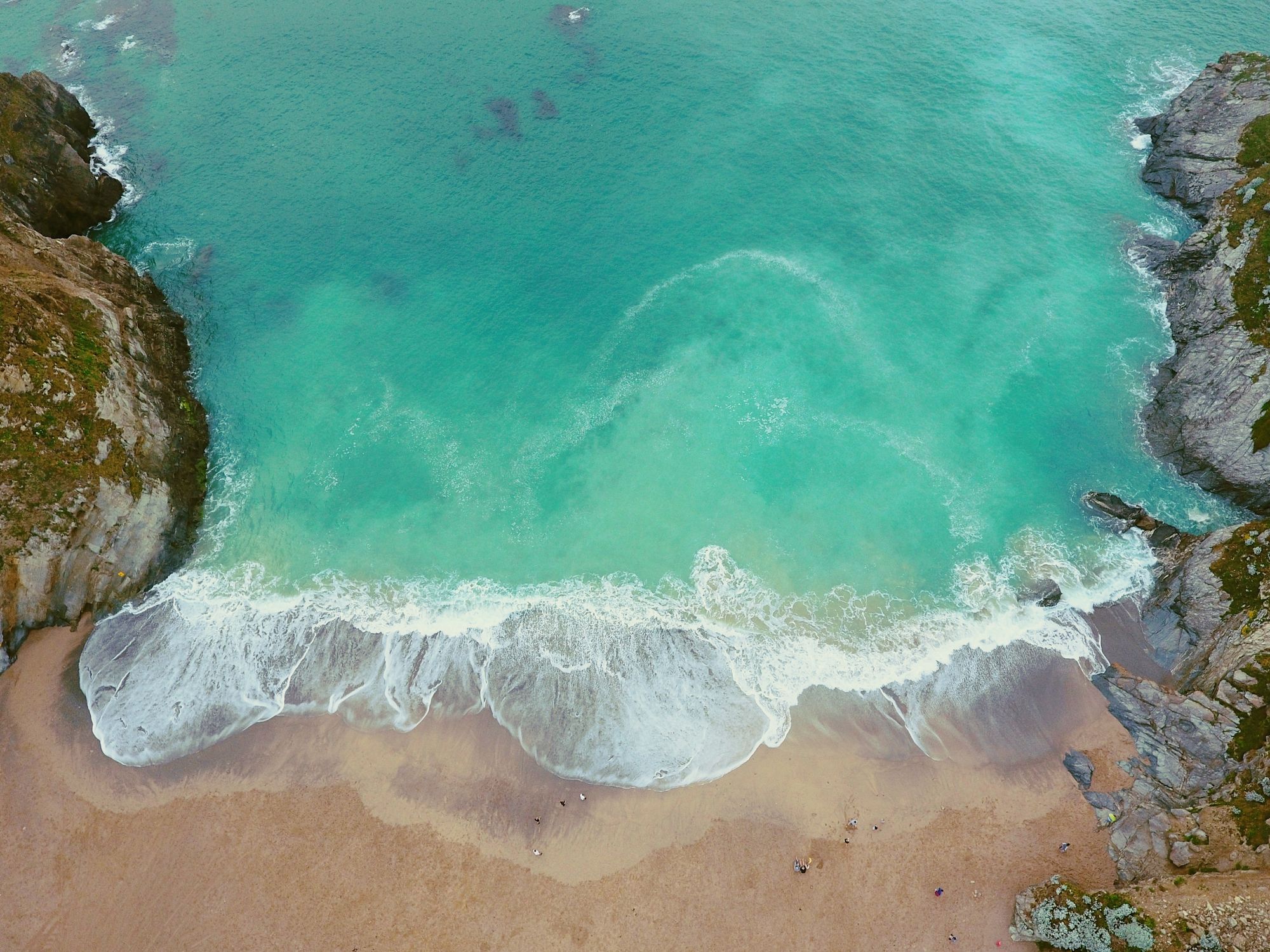 Browse halal-friendly accommodation in Newquay
Picturesque St Ives is a charming fishing town, its narrow cobbled streets set around the harbour are perfect for exploring and its turquoise waters and pale sand feels almost tropical. Enjoy a walk through beautiful scenery admiring the spectacular views from the coastal path as you head towards Land's End, at the very tip of mainland Britain.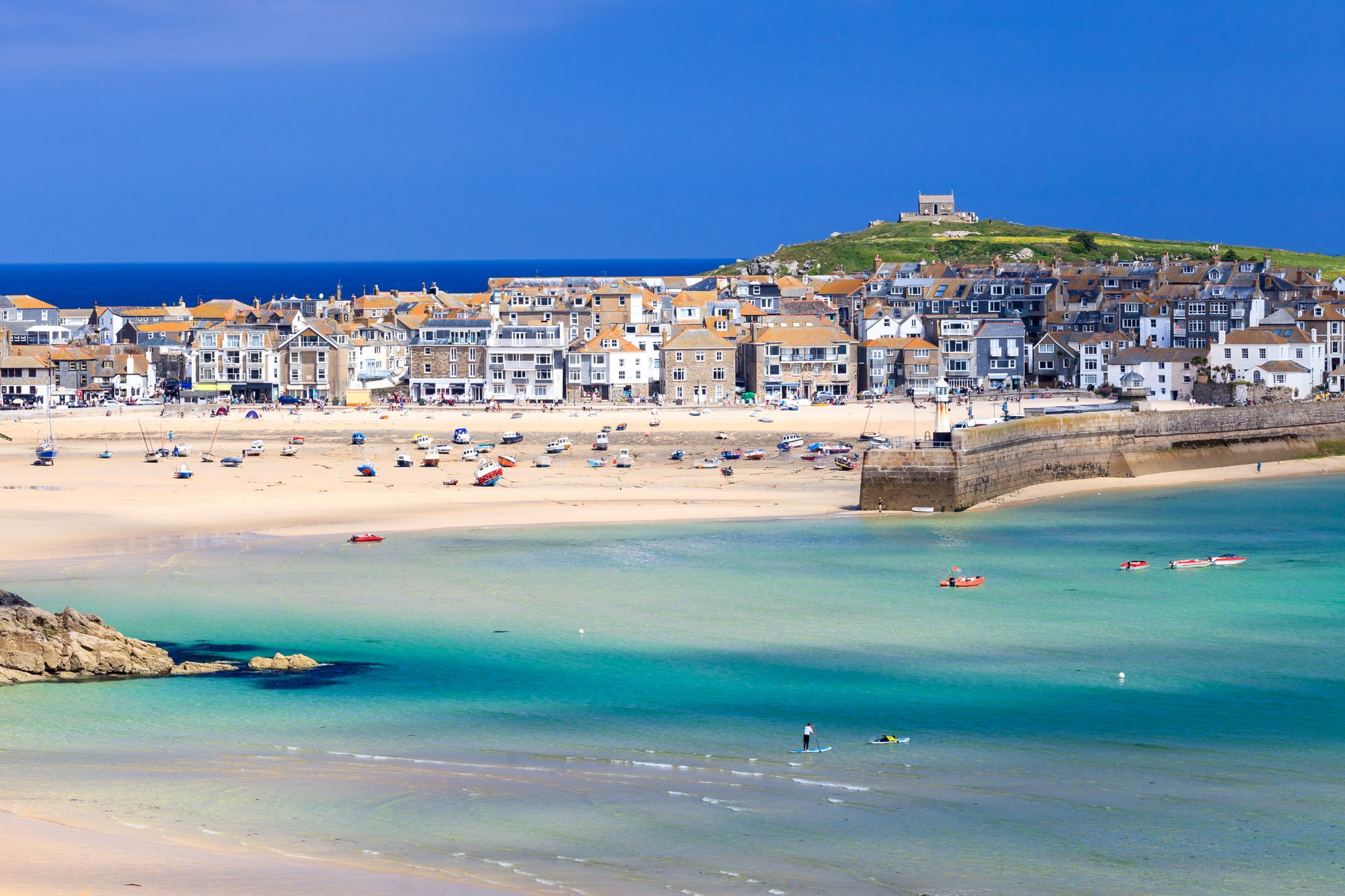 Browse halal-friendly accommodation in St Ives.
Set on the north coast of Cornwall, Falmouth is a popular destination for keen sailors, its large natural harbour at the heart of its maritime heritage. It has great watersports facilities, Blue Flag beaches as well as an 18 hole golf course.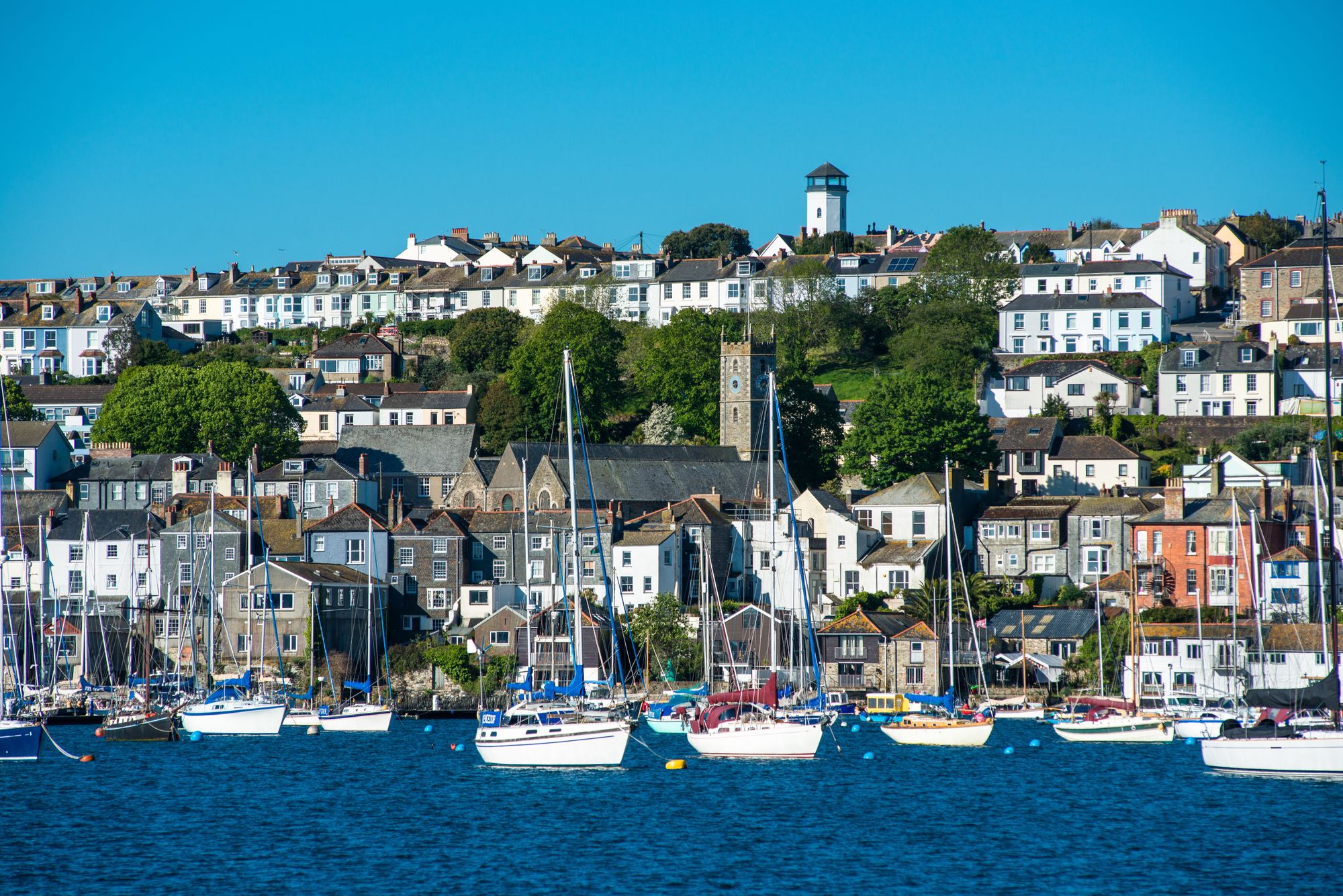 Browse halal-friendly accommodation in Falmouth.
Penzance is the largest town in west Cornwall and has some of its best beaches, whether golden sand or pebbles. Praa Sands Beach is considered to be one of the best in the country. Its coastline is also dotted with caves and hidden covers, which were once frequented by pirates and smugglers.

Browse halal-friendly accommodation in Penzance.
Halal restaurants in Cornwall
It isn't always easy to find halal meat in Cornwall, although some supermarkets in larger towns do stock it, for those planning a self-catering holiday. If you're planning to eat out, then the most likely restaurants to serve halal meat are those serving Indian and Turkish cuisine, which can be found in most towns.
Cornish Cream Tea
Tea rooms and cafés, including fish and chip restaurants, are likely to be alcohol-free. A real treat in Cornwall is afternoon tea with freshly-made scones, served with strawberry jam and clotted cream. Famously, Cornish scones are served with jam first, topped with cream, whereas in neighbouring Devon it's the other way round.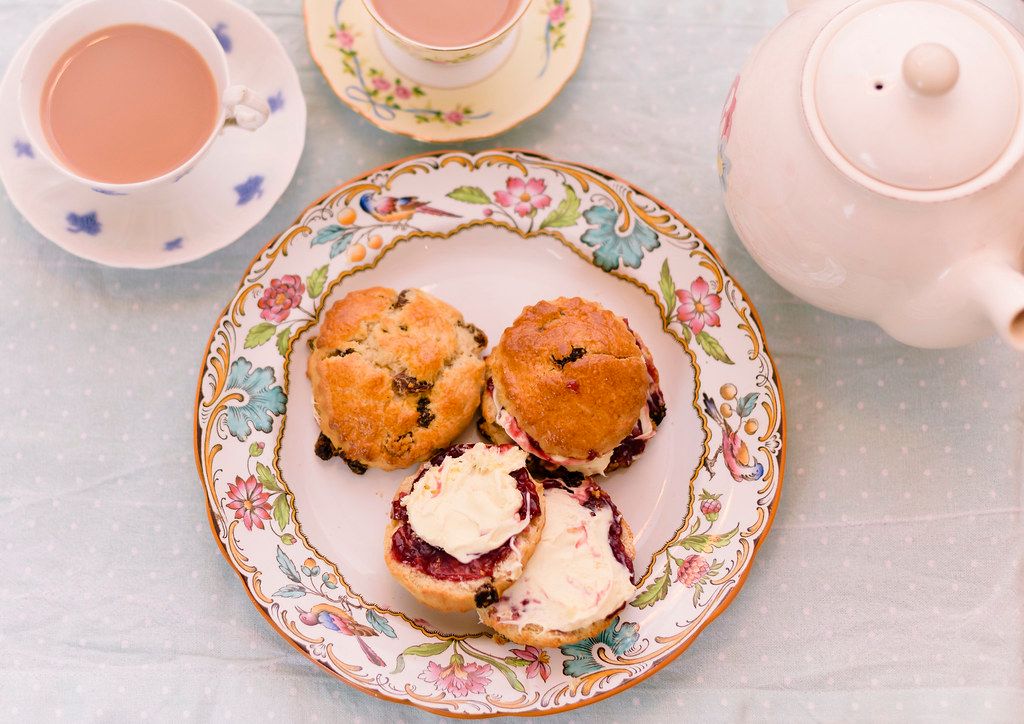 Fresh fish in Cornwall
Cornwall is one of the UK's biggest fishing regions and is also known as a foodie destination. Perhaps one chef more than any other has defined Cornwall with his popular seafood restaurants, which make the most of the delicious local freshly-caught fish. Rick Stein's Seafood Restaurant in Padstow is extremely well-known for its simply cooked but delicious fish. Choose from plaice, lemon sole, dab, mackerel, cod and pollock. Whether you eat a gourmet meal or traditional fish and chips, for those who prefer to avoid meat, it is easy to eat well in Cornwall.
Mosques in Cornwall
Friday prayers are held every week at the Cornwall Islamic Community Centre, set in a renovated chapel, which is situated in Carnon Downs near Truro. Prayers are usually led by volunteers and there is limited space. Check on the Cornwall Islamic Community Centre website (http://www.cornwallasian-islamiccommunitycentre.co.uk) for more details as well as for a list of halal restaurants in the region. The nearest mosque is in Plymouth, a port city in neighbouring Devon, where you will find the Plymouth Islamic Centre run by the Plymouth Islamic Education Trust (PIETY).
Top things to see and do in Cornwall
Hike along the Cornish Coastal Path
Over 300 miles of the South West Coast Path fall within Cornwall. It is recognised as one of the best hiking trails in the whole world. Choose a stretch which suits your locations and ability and prepare to be inspired by incredible sea views.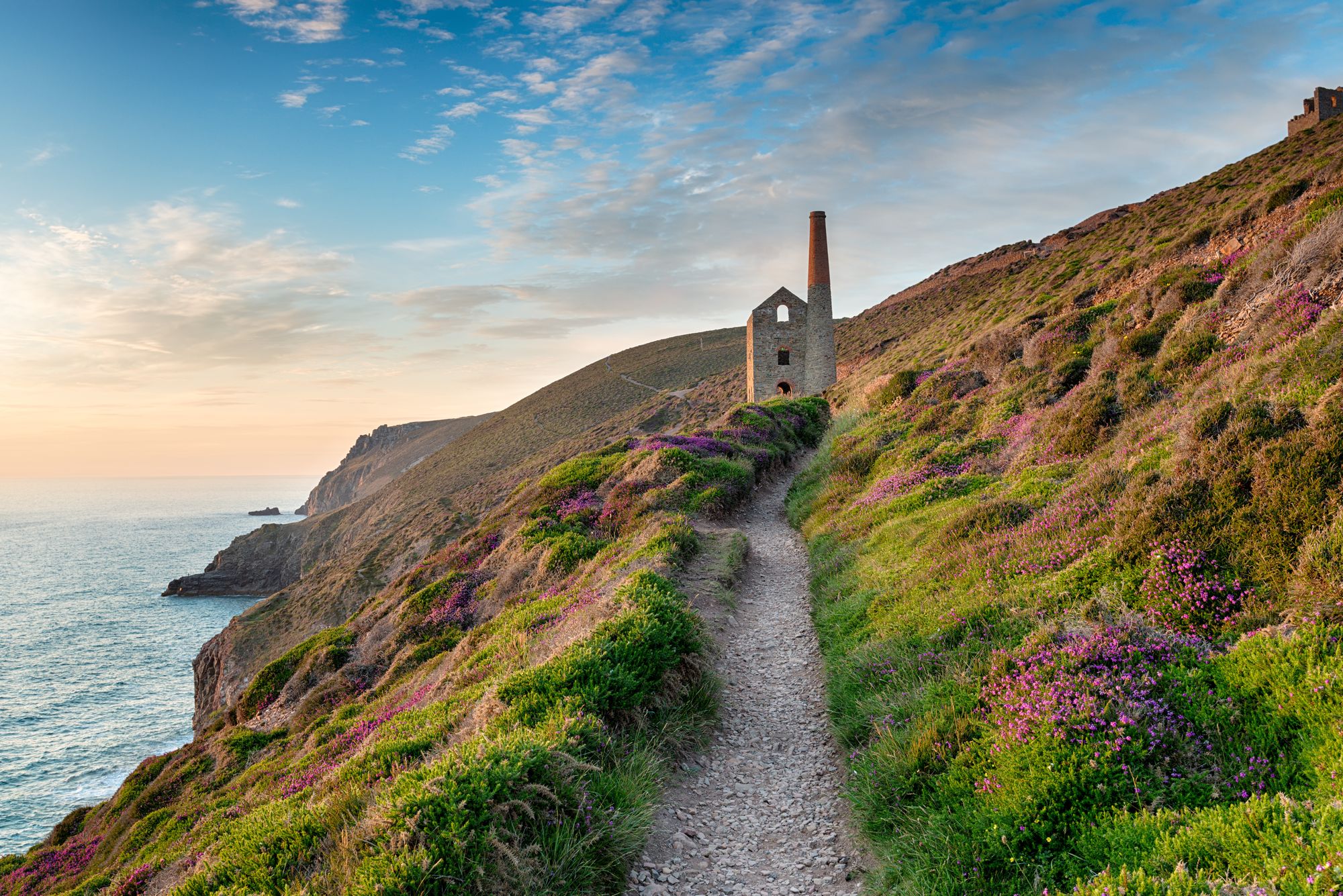 Pendennis Castle
Built by Henry VIII, this impressive fortress enjoys a spectacular vantage point on a headland looking out to sea over the Cornish coast. Children will love exploring its rich history and its grounds.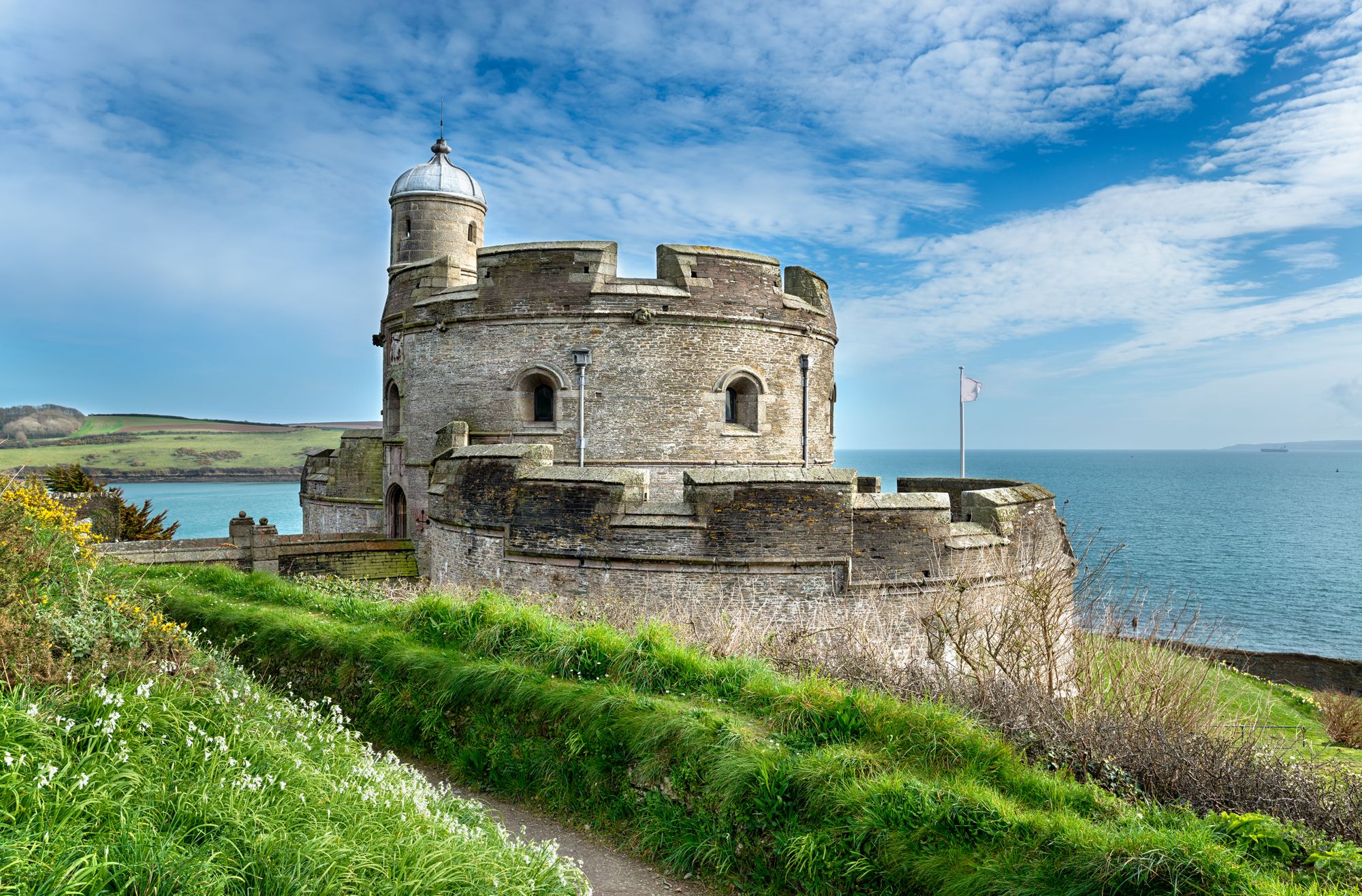 The Camel Trail
Hire bicycles to explore the 18 mile long Camel Trail, named after the River Camel, which it runs alongside. The trail links Padstow, Wadebridge and Bodmin, along the route of a disused railway line. It is mostly flat and suitable for cyclists of all ages.
Porthminster Beach
This sweeping bay of golden sand is a favourite with families as the waters are considered safe for children. It is just a short walk from St. Ives and is a perfect choice for keen swimmers and sand-castle builders alike! Porthminster Beach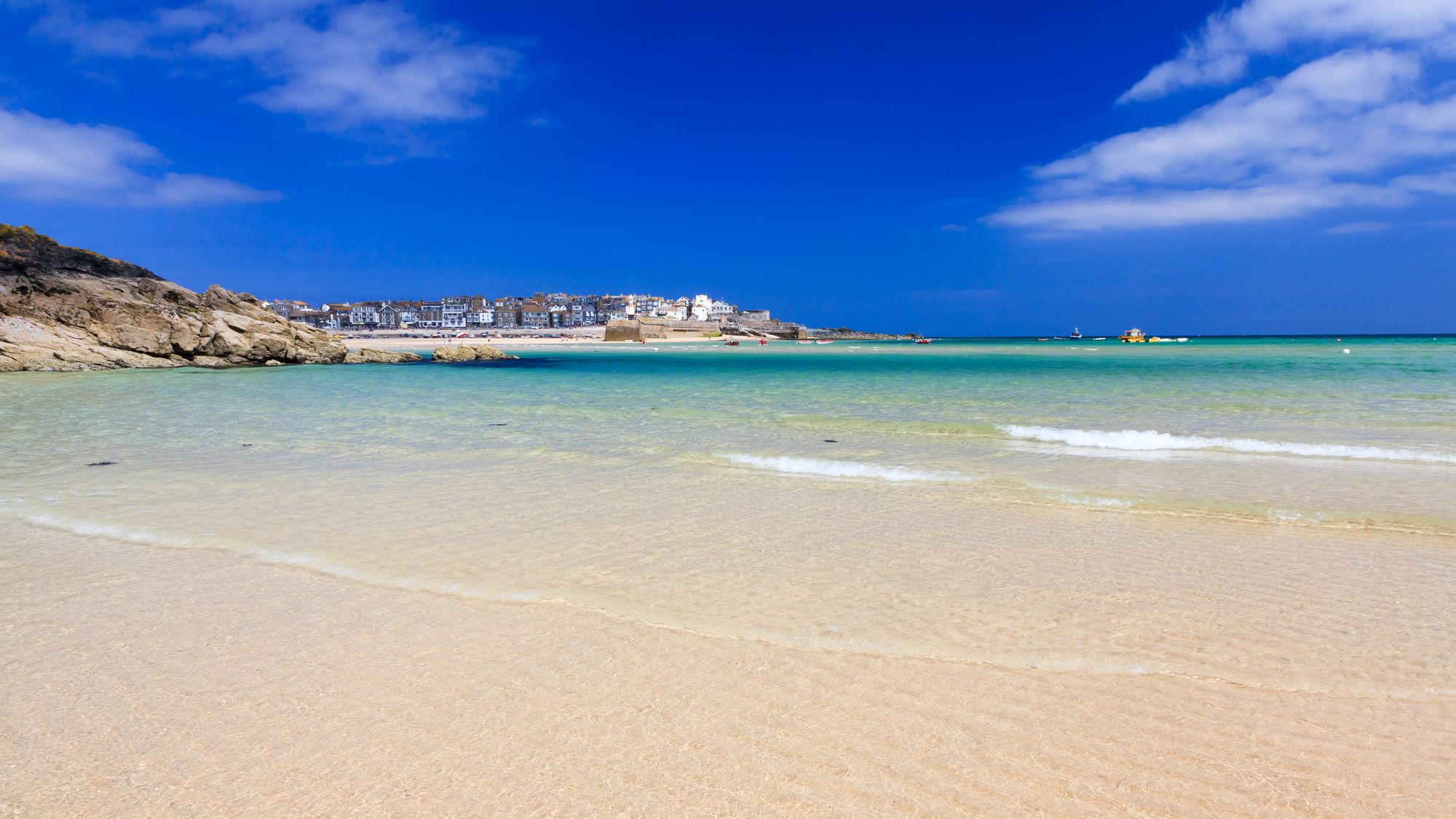 Fistral Beach, Newquay
Fistral Beach is one of the world's top surfing spots. Whether you want to try your skills, or simply watch the experts tackle the waves, it's a beautiful place to visit and a great spot to watch the waves. Those who want to try surfing will find it easy to book ½ or full day beginners' courses in most Cornish resorts.
The Eden Project
Situated in Bodelva, the Eden Project is a huge natural botanical and ecological visitor attraction, housing outdoor gardens and biodomes, including the world's largest rainforest 'in captivity'. Family-oriented events take place throughout the year, helping children to understand more about the natural world.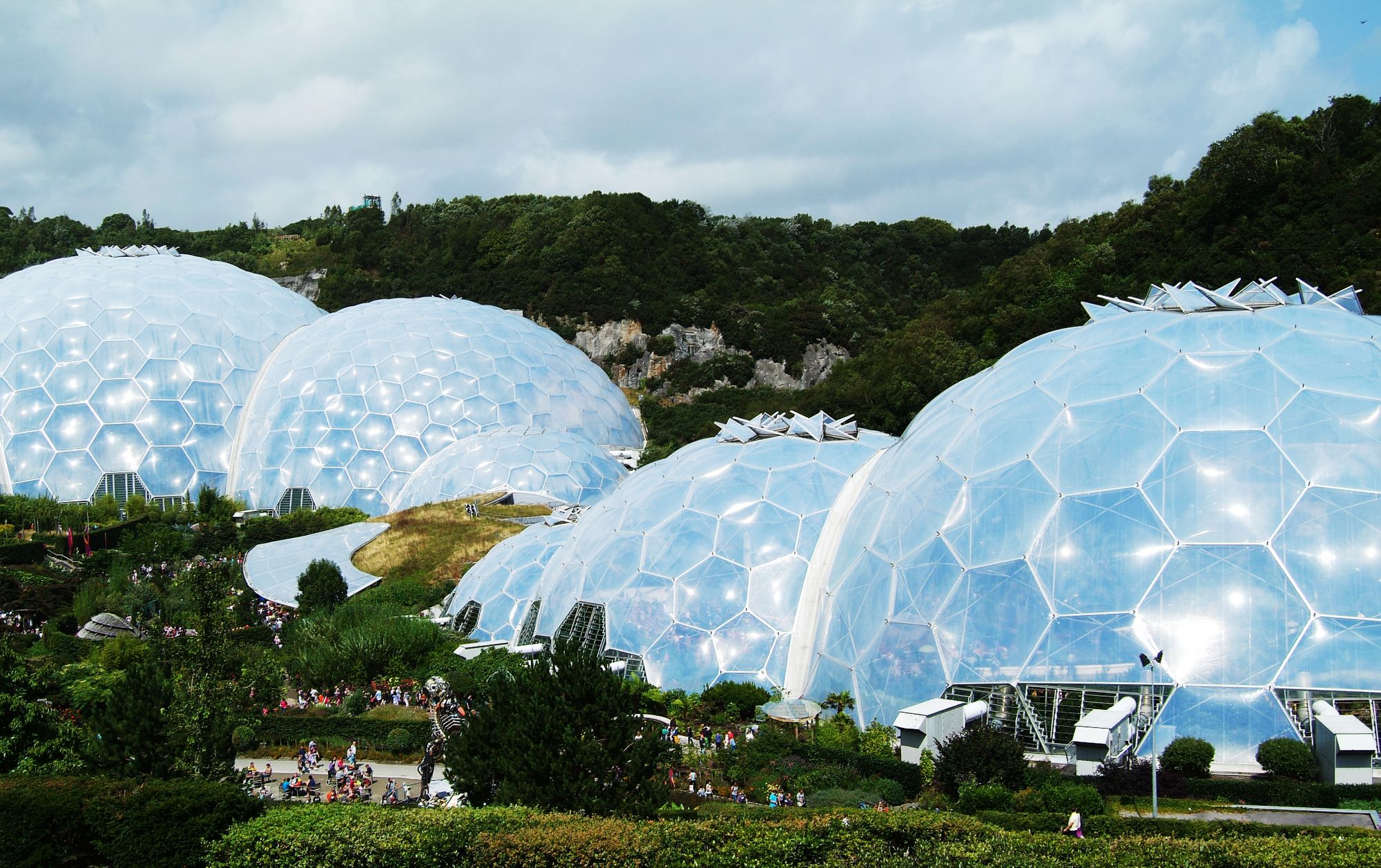 Bude Sea Pool
This large semi-natural seawater pool overlooks the sandy beach of Bude. Open since the 1930s it is a popular spot for keen swimmers.
Barbara Hepworth Sculpture Garden
Barbara Hepworth is one of Britain's most famous sculptors, she was inspired by the landscapes of Cornwall and lived here from 1939. She lived and worked in Trewyn Studios in St. Ives from 1949 until her death in 1975. Her studios have now been turned into a museum with her sculptures displayed in the lovely gardens.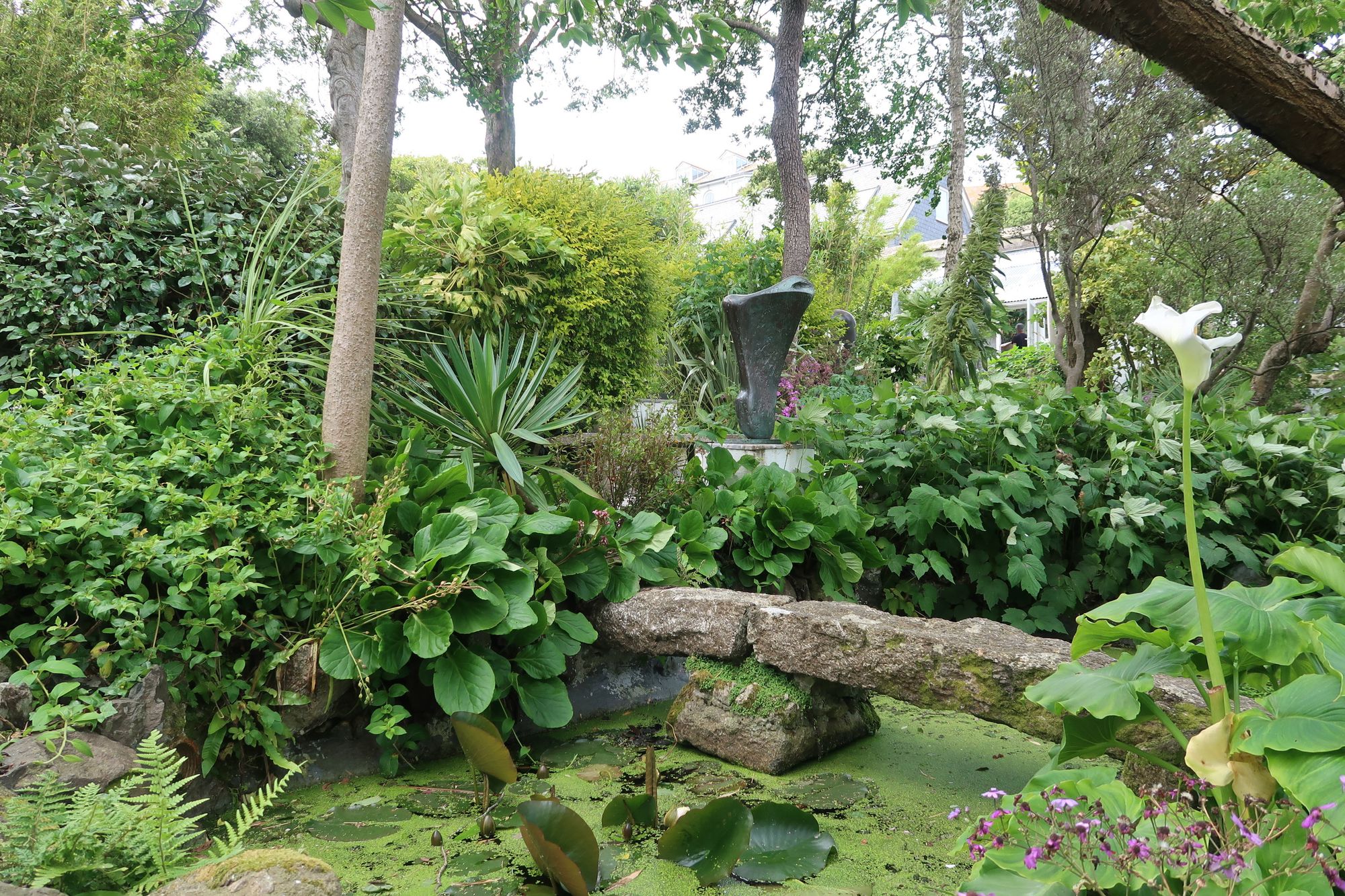 Padstow Harbour
Padstow Harbour on the North Cornish Coast is one of the most picturesque harbours in the UK and is still a working fishing harbour. It is renowned for its charming narrow streets and fantastic fish restaurants.
Tintagel Castle
Perched above the North Cornwall coast, this is the legendary birthplace of King Arthur, the subject of many myths and legends. You can read more about them at the nearby Vale of Avalon and Arthurian Centre.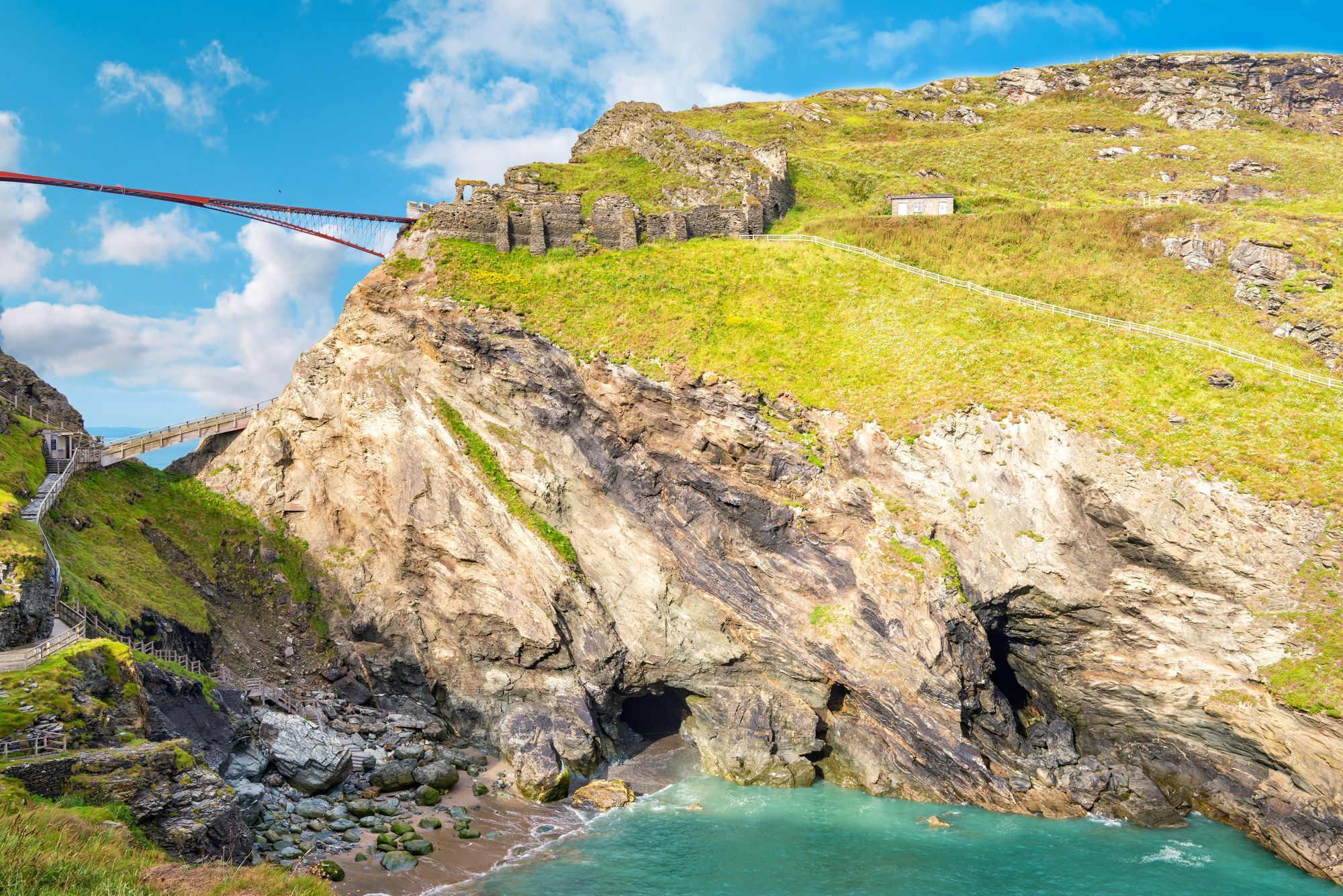 Getting to Cornwall
There are good road and railway connections to Cornwall from other parts of the UK, making it easy to visit. It does tend to get busy during school summer holidays though, so it's a good idea to book in advance.