Why choose a halal-friendly ski resort
Skiing is becoming an increasingly popular winter pastime. It's a great way to spend time together as a family, enjoy an active holiday and explore the great outdoors. Although alpine ski resorts are traditionally not very halal-friendly, we have found you some excellent ski resorts where Muslim families can relax after a hard day's skiing with readily available halal food, alcohol free areas and women-only spas/indoor pools. Here is a selection of our favourite halal-friendly ski resorts and destinations:
📍 Turkey
Although Turkey is not well-known as a ski destination, it is in fact an extremely mountainous country with no fewer than 10 mountain ranges. Its highest mountain, Mount Ararat, is over 5000 metres high. Turkey has many ski resorts and offers some of the highest and most snow-sure skiing in Europe at altitudes of up to 3360 metres.
Whether you are a seasoned skier or a newcomer to winter sports, Turkey offers a choice of great ski resorts with pristine slopes and deep powder snow and is one of the leading destinations with halal-friendly ski hotels that are alcohol-free, offer halal food and have some women-only facilities.
Uludağ is one of Turkey's most picturesque ski resorts, with pretty tree-line pistes and a range of skiing to suit all abilities. It is particularly good for beginners, who will enjoy progressing through the runs. It boasts 18 pistes, ranging from 1750-2543 metres, served by 7 ski lifts. Staying at the Bof Uludağ Ski Resort generally offers a ski-in, ski-out experience  as it is located at the foot of the slopes, with excellent views from its sun terrace. It is the ideal spot from which non-skiers - or those taking a break - can admire the views.
Bof Uludağ Ski Resort
⭐⭐⭐⭐⭐
📍 Bursa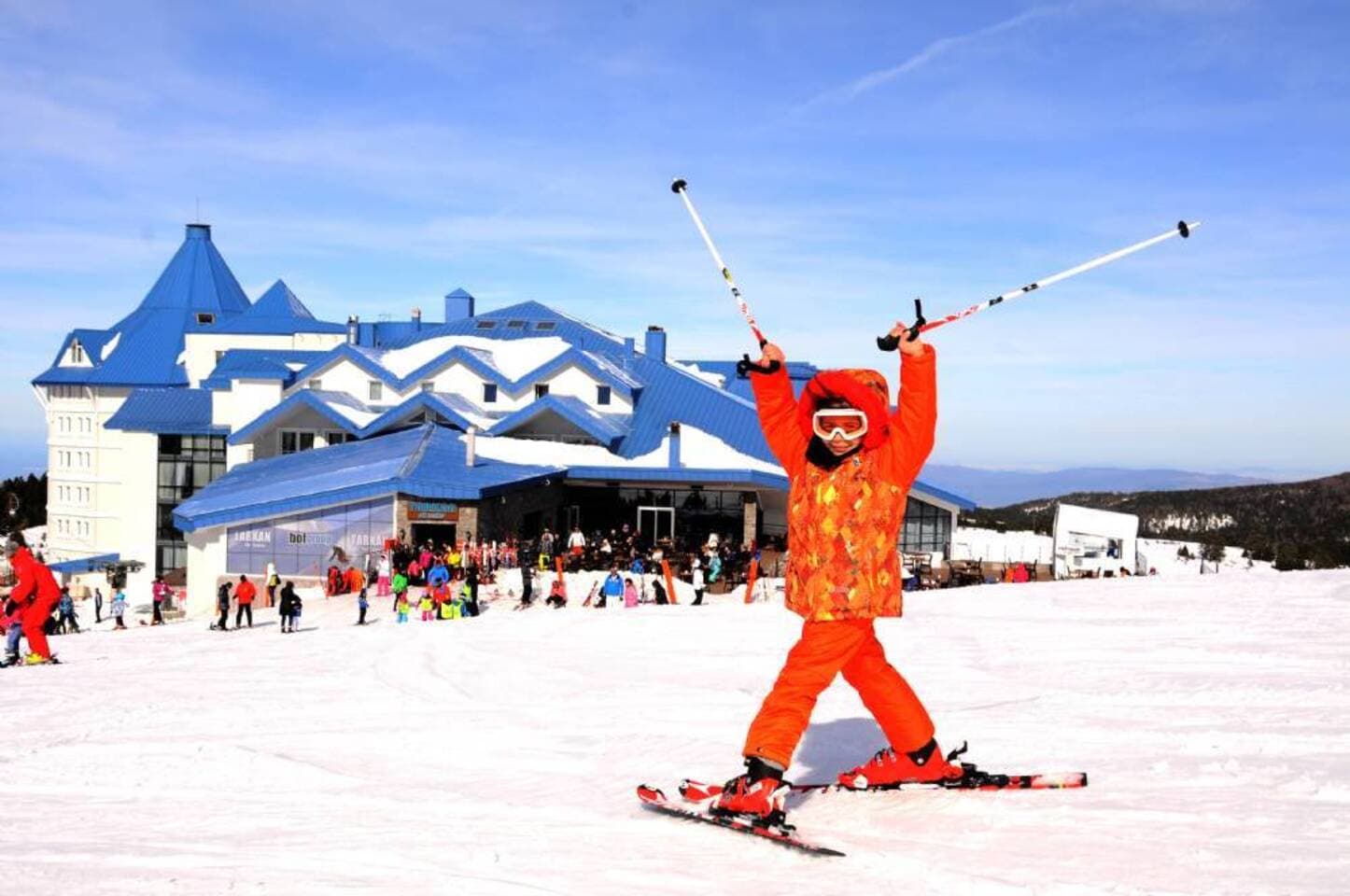 In 2018 it was awarded "Turkey's Best Ski Resort" at the Quality Management Awards 2018. It is an alcohol-free resort hotel offering halal food and separate spas for men-only and women-only - ideal for relaxing and soothing tired muscles after a busy day's skiing.
Uludağ has the added advantage that it is very close to Bursa, Turkey's first Ottoman capital. Take the cable car down the mountain to explore its rich history including the Koza Han, the impressive covered bazaar, which was at the heart of Turkey's silk trade. One of Bursa's most impressive monuments is the Ulu Cami (Great Mosque), which combines elements of Seljuk and early Ottoman architecture. It was commissioned by Sultan Yildirim Beyazid I and opened in 1399. It is considered to be one of the most important mosques in the Islamic World. Also visit the Green Mosque which was commissioned by Sultan Mehmet I in 1412, and was the first Ottoman mosque to use tiles as a feature of its interior decoration. His tomb is also here.
In fact, you can pay your respects to a total of six Ottoman sultans, who have their final resting place in Bursa: Osman Gazi, Orhan Gazi, Yildirim Beyazid, Çelebi Mehmet, Murat I and Murat II. Sultan Osman Gazi was the founder of the Ottoman Empire, which established Bursa as its first capital. He is the son of Ertuğrul, who you may recognise as the protagonist in the hugely popular TV series 'Resurrection Ertuğrul', which has been a hit worldwide.
Bursa is renowned for its delicious Iskender Kebab - named after Alexander the Great - and its candied chestnuts (Kestane Şekeri). It is also the site of significant thermal springs - there is nothing better than relaxing your aching muscles after a hard day's skiing in one of the traditional Turkish baths, with thermal pools, which have ladies-only and men-only sections.
Since the new airport has opened in Istanbul, it's even easier to reach Uludağ. It should only take around 3 hours by road - and these days you don't need to take a ferry. If you can visit mid-week, you will find that the pistes are much less busy.
Now the new Istanbul Airport has opened, it's even easier to get to Kartepe, as it's just 1.5 hours by road from the airport, making it one of Turkey's most convenient halal-friendly ski options. It is a relatively compact ski area, with just over 21 kms of pistes, served by 4 lifts. It is especially good for beginners and intermediates, with friendly nursery slopes, which are perfect for children. The views are astonishingly beautiful, and you will enjoy skiing the pretty tree-lines slopes.
The Green Park Kartepe
⭐⭐⭐⭐
📍 Kartepe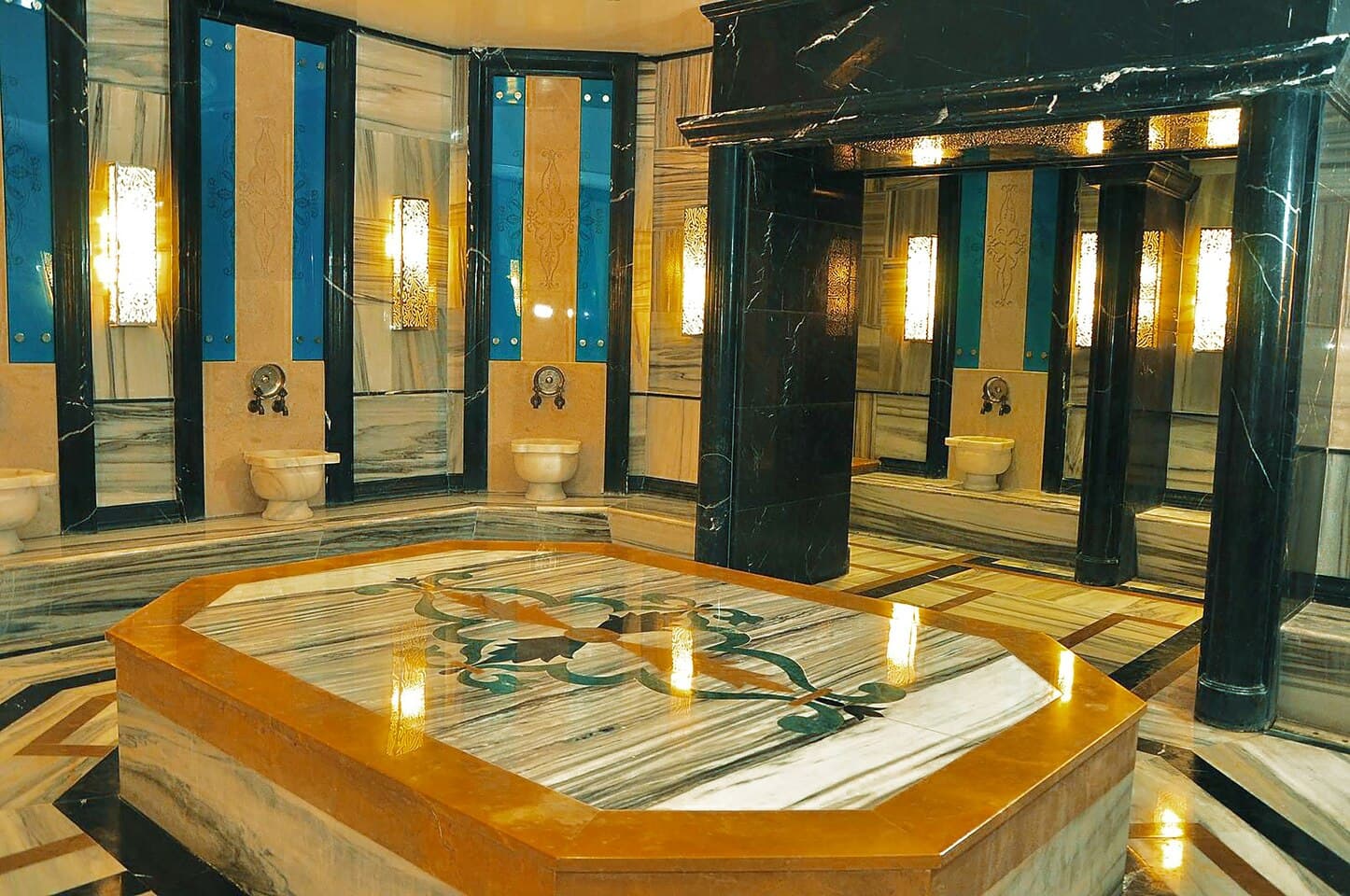 Erciyes has the distinction of being Turkey's highest ski resort, with its ski area stretching from 2,100 to 3,360 metres. It boasts an extensive ski area with 55 kms of pistes, served by 14 lifts. It caters well for skiers of all abilities. Due to its altitude it is relatively snow-sure, but also has artificial snow-making capabilities. Its season runs from December until the end of April. It is located in a picturesque spot, on the extinct volcanic mountain of Erciyes, east of Cappadocia and south of the town of Kayseri, just 45 minutes' drive from Kayseri airport. The resort is perfect for intermediates and its longest piste is an exhilarating 3.5 kms long!
You could choose to combine a visit to the ski resort of Erciyes, with a stay in the fascinating area of Cappadocia, with its unusual rock formations and underground cities.
Discover all our halal-friendly properties in Erciyes (Kayseri).
📍 Switzerland
Switzerland is one of Europe's best-known ski destinations. Explore some of the most incredible, long descents in the Swiss Alps!  The car-free village of Wengen boasts skiing from 1270-2320 metres and offers a number of ski hotels with halal-friendly features, including halal food options and alcohol removed from your room if booked on HalalBooking.com.
Staying in a halal-friendly hotel in Wengen provides access to 112 km of downhill skiing, with 33 individual pistes, served by 19 ski lifts in Wengen's Jungfrau Top Ski region!
Hotel & Spa Silberhorn Wengen ⭐⭐⭐⭐ 📍 Wengen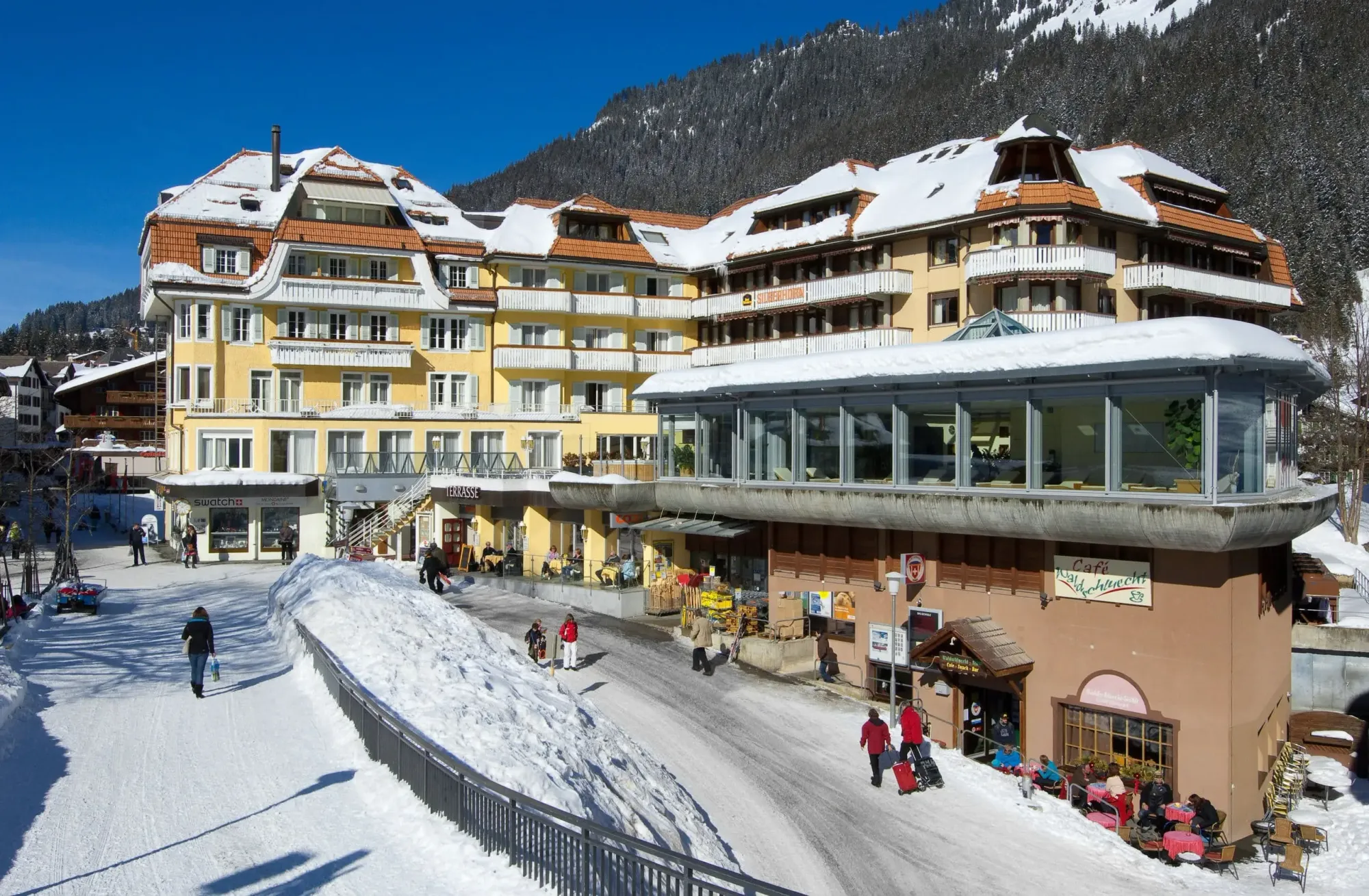 📍 Bosnia and Herzegovina
There are two ski resorts within an hour's drive of the Bosnian capital Sarajevo: the small ski resort of Jahorina, just 28 kms away, and Bosnia's largest ski area, Babin Do, on the impressive Bjelasnica mountain.
This is a great destination for combining skiing with sightseeing or simply enjoying the friendly, relaxed atmosphere, staying in an alcohol-free hotel with halal food and women's only leisure amenities. Popular choices for halal-friendly ski hotels in Bosnia include the Pino Nature Hotel and the Hotel Han Bjelasnica.
Hotel Han Bjelasnica
⭐⭐⭐⭐
📍 Sarajevo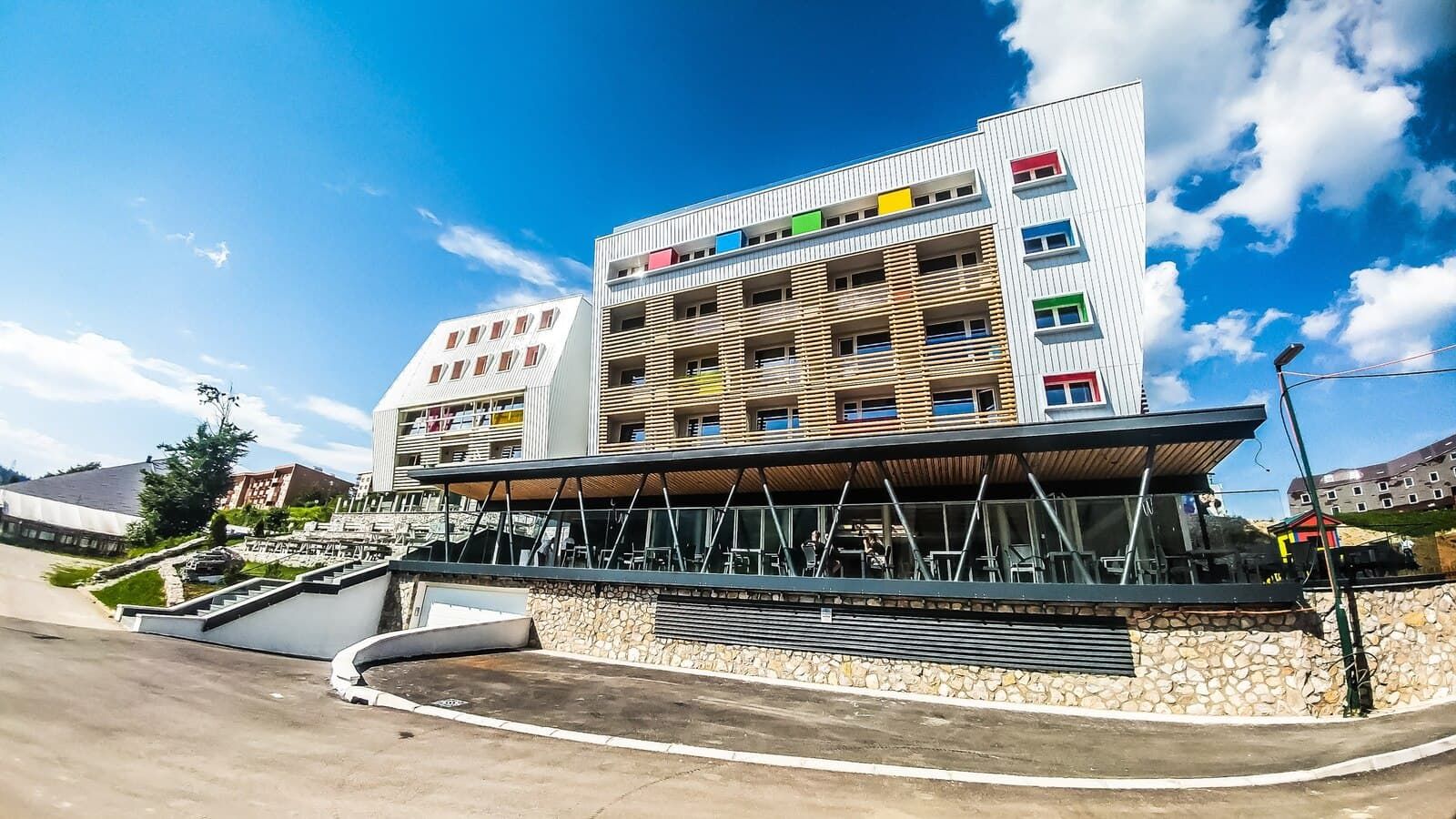 Pino Nature Hotel
⭐⭐⭐⭐
📍 Sarajevo