"Jeddah Ghair": Jeddah is different
Jeddah, the coastal city of Saudi Arabia, tells a bewitching and enchanting tale of old and new. Its unofficial slogan; "Jeddah Ghair", which translates to "Jeddah is different," only scratches the surface of Jeddah's truth. This influential city is full of intriguing juxtapositions, folkloric fantasies and modern wonders. It is a spiritual gateway to Mecca and Medina, a dynamic cosmopolitan centre for investment and wealth, and an emerging holiday destination for unique experiences.
Effervescent and dazzling, it rests on the shores of the Red Sea, beckoning tourists to explore its endless waterfront entertainment options, resorts, shopping districts, outdoor art sculptures and much more. Despite being the second largest city in Saudi Arabia, Jeddah is a city of firsts; It holds multiple Guinness World Records and is a pioneer in engineering, architecture and entertainment facilities. Whatever type of holiday experience you are looking for, Jeddah caters to all curiosities and desires; from spiritual seekers, adrenaline junkies, history buffs and those seeking tranquillity. This glorious city of oud, loukum and adhaan invites all halal-conscious tourists to experience a country where Islam and fun are popular across the country.
Historic Jeddah
Jeddah's rise in importance began in the 7th century when the 3rd Caliph Othman ibn Athan made Jeddah the official gateway to Mecca. This would shape the future of the city and make it an axis of continuous multicultural influx. Muslims from all over the world came to the shores of this thriving Islamic site, bringing trade and ideas with them. The city's architecture is a standing example of the enormous influence of international merchants who oscillated between Asia, India and Europe. This site of Islamic excellence has thrived over the centuries. Visitors can now stay in lodgings built to welcome the great arrival of pilgrims. It is easy to see that there are social differences between housing for hajjis and permanent residents. The city was built around multicultural and social interactions and retains that warm, welcoming atmosphere to this day.
Grave of Hawa
According to legend, Umm Hawa (عليها السلام), the first wife and wife of Prophet Adam (AS), is buried in Jeddah. Completed in 1975, the 120 metres long and 3 metres wide cemetery is open to visitors. Some storytellers say that Jeddah was named after Hawa since Jeddah means grandmother in Arabic. Biologically and Islamically, Hawa is considered everyone's ancestor. Biology to date has recognized that we all have the Mitochondrial Eve or the Chromosomal Adam.
Jeddah's main sites
Al-Rahmah Mosque
Hovering on Jeddah's edge coast, the Al-Rahmah Mosque is an architectural marvel. The basic structures of the mosque were designed under the sea surface, giving a wondrous effect of the mosque merging into waves and water. The mosque accommodates 21,000 worshipers with a stunning white marble interior, modern and classic Islamic art and a domed turquoise dome. Access to this beautiful site is free and open 24 hours a day.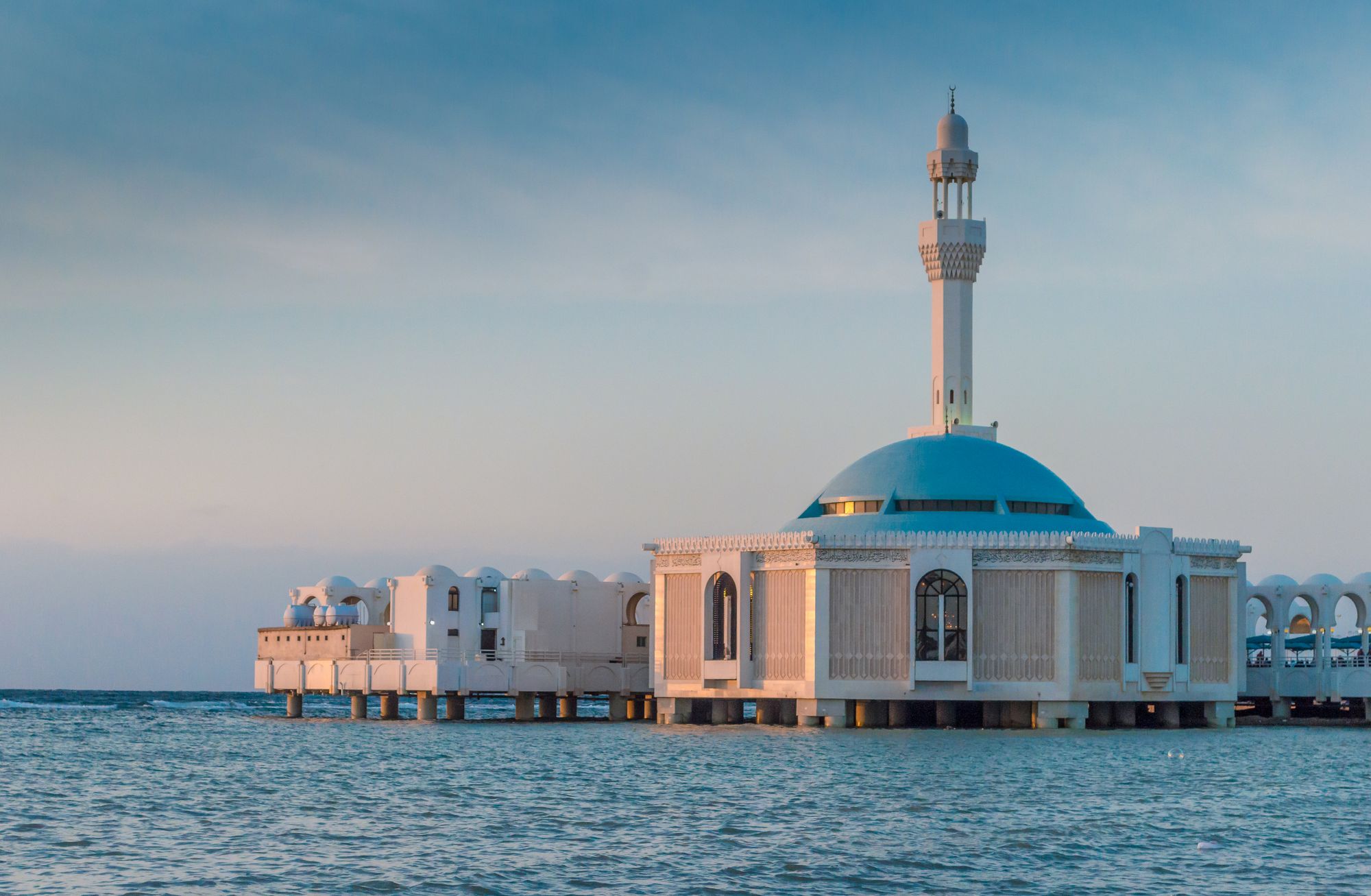 Jeddah Waterfront, Jeddah Corniche
The Jeddah Waterfront is the vibrant 30km stretch of life in Jeddah. The waterfront has been designed to attract everyone, with bathing coves, manicured lush landscapes, a delicious selection of restaurants, smooth bike paths, sparkling piers, there is something for all the family.
King Fahd's Fountain
King Fahd's Fountain is the tallest large water jet in the world. It is the centre of nightlife, drawing both tourists and locals to see the fountain lit up until midnight.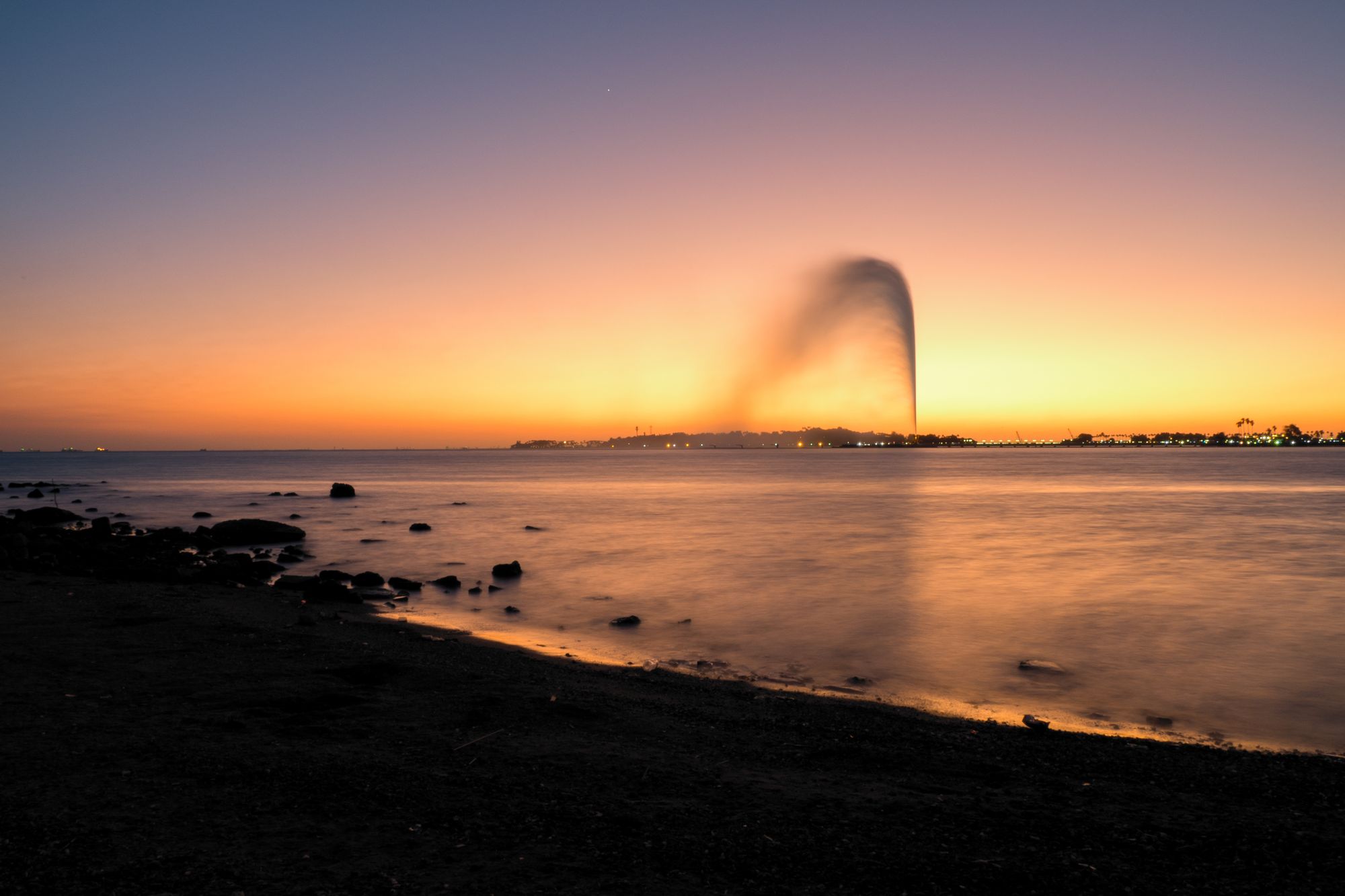 South Corniche
The South Corniche is the least frequented bay and is 45km from central Jeddah. The south is divided into three sections due to its 110 km span. Along this part of the Corniche you will find restaurants, parks and even flamingos. This is a great place for those looking for peace, sea and sand.
Al-Balad
Bustling UNESCO World Heritage Site Al-Balad is a neighbourhood town in the centre of the modern capital Jeddah. Its ancient walls, ragged roadsides and quaint restaurants retain the charm of the rustic tradition that has witnessed many centuries. Al-Balad has protected a variety of colourful historical buildings. The best way to explore this capsule in time is on foot. Meander the streets overflowing with the smell of rich coffee beans, syrupy loukumat and heady scents of incense. Browse the stalls displaying silk webs, heaps of dates, and goods from across the Islamic world.
Al-Balad is a beautiful place, reminiscent of its central position throughout history. Signs mark the "Historical Hajj Route" for the visitors of the new era, which Jeddah occupied as a stopover on the journey of Hajj and Umrah for the visitors of the olden times. Al-Balad is time travel for Muslims as it interconnects their journeys with Muslims of the past who could often start travelling to Makkah up to 6 months before the Hajj period, hoping to arrive on time. The historic Makkah Gate (Baab Makkah) is a popular attraction built opposite Mecca and was an important landmark for pilgrims on their way to the holy city. Passing through Al-Balad in Jeddah would be an overwhelming, warm welcome that they were finally close to their destination.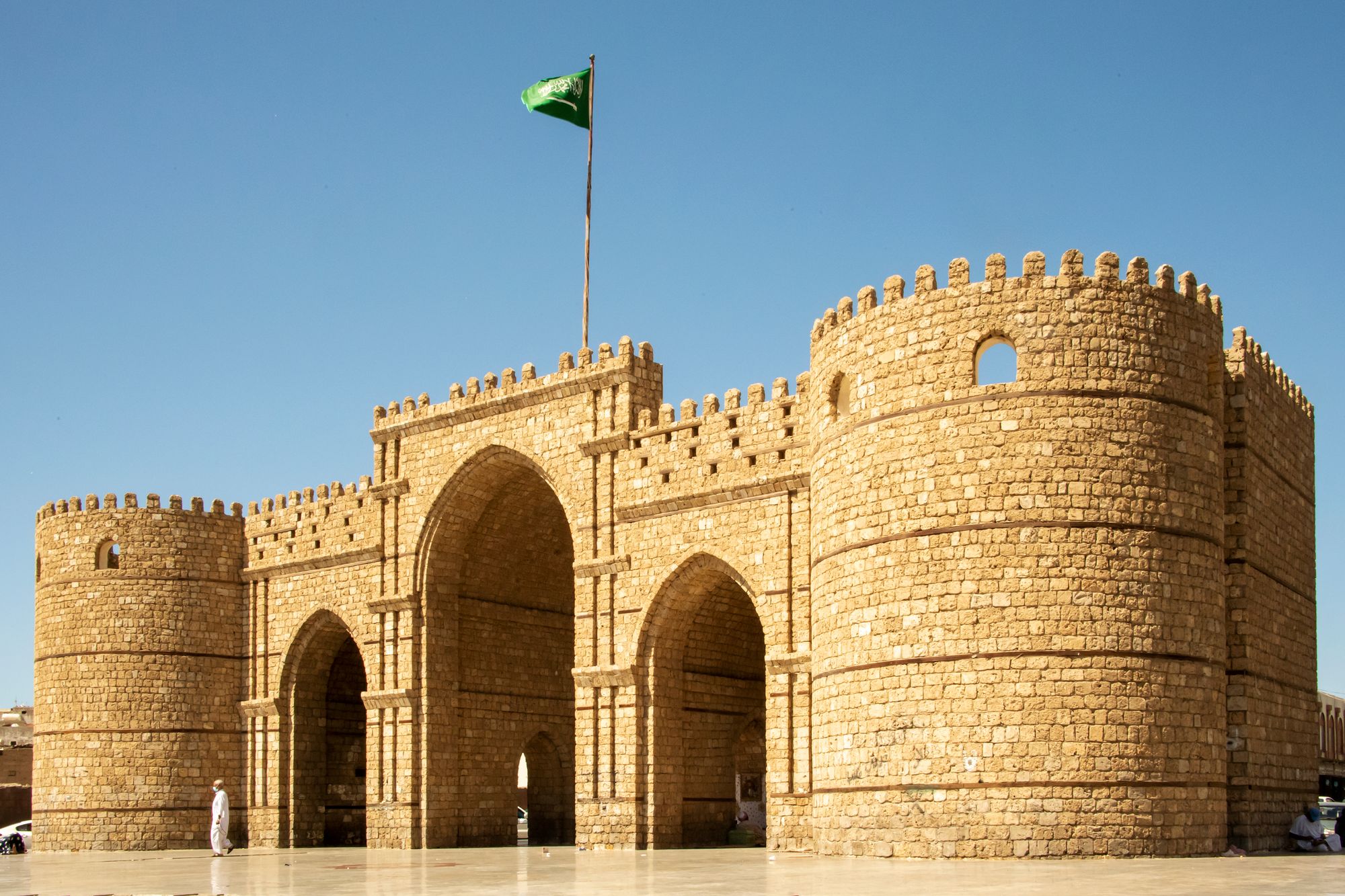 Nassif House Museum
The Nassif House Museum is a marvellous cavern of historical and cultural treasures. The museum and cultural centre houses 106 rooms with artwork, artefacts, and ambiance dating back to the Umayyad and Abbasid eras.
Salloum Residence, Bayt Jeddah
The Salloum Residence is a museum that allows visitors to physically imagine what it would have been like to live in Jeddah in the past. With furniture from India, cotton from Egypt, bonbonnieres from Europe and Hijazi-style seating, the house is a fine example of multicultural Islamic exchange.
Bab Jadid
Start your tour around Al-Balad at Bab Jadid (New Gate), which was once the main entrance to the neighbourhood. It stood guard, protecting the bustling old centre of Balad. It is now one of the few remaining city gates that were part of the old city walls.
Al-Balad cafes
The Balad cafes are a great way to unwind in Al-Balad. Whether you sit in a cafe on the street in the middle of the action or on a rooftop overlooking the skyline of rainbow buildings and hazy skies, you are bound to have a blast.
Al Tayebat City
The International Tayebat City of Science and Knowledge is a small neighbourhood in the Al Faisaliyah district of Jeddah. The city, which was once a palace, showcases its cherished traditional Hijazi architecture in hundreds of rooms and several buildings. The use of the word "science" in Islamic scholarship and teaching was much more than the scientific subjects we recognise today, but a holistic approach to knowledge. This area brings Islamic history to life with the Islamic Heritage House, the International Heritage House and the Heritage Public Exhibition. Visitors can find everything from manuscripts to weapons to clothing.
Abdul Raouf Museum
The Abdul Raouf Museum is home to Jeddah's history and knowledge. The museum showcases Jeddah's long history dating back 2,500 years and features ancient archaeological, Ottoman and Saudi history. The museum's building is an excellent example of Rawashin architecture, characterised by latticed wooden windows that let in light but block heat.
Jeddah's beaches
The soaring hot temperatures, clear skies and warm waters make Jeddah a perfect beach holiday destination. The turquoise waters of the Red Sea lap pristine golden beaches of pristine sand. Jeddah's coastal bay offers endless beaches open for camping, picnicking, extreme water sports or just lounging.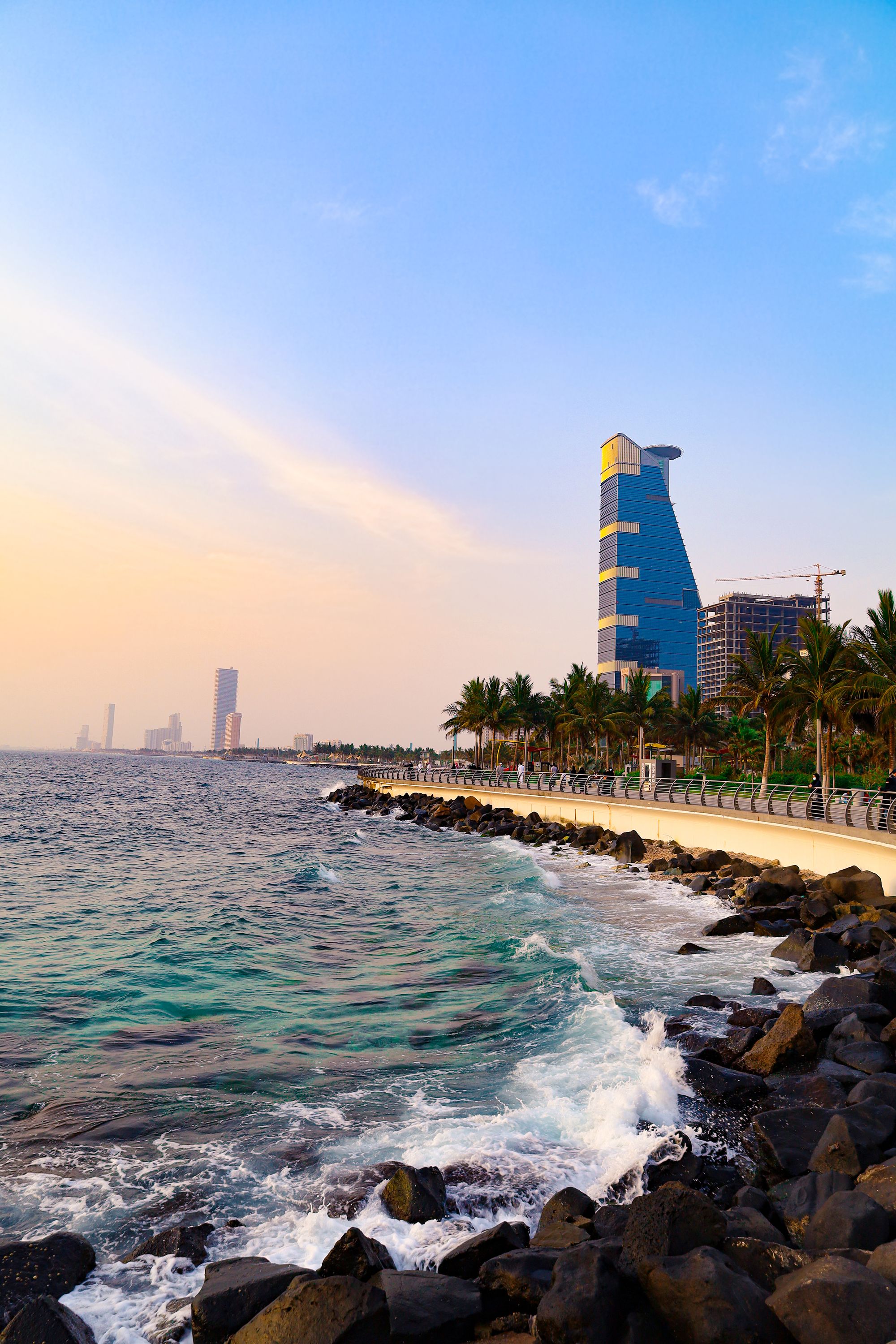 King Salman Bay Beach
A quiet beach popular with adults, it is considered one of the most beautiful beaches and is ideal to watch the sunset on the sea horizon.
Thuwal Beach
When one thinks of beaches, one rarely thinks of mosques. Thuwal Beach is named after the neighbouring seaside mosque, which is open for your daily prayers after a day in the water.
Private beaches
Numerous private beaches offer aesthetic amenities such as golf courses, water parks, beach villas and easy access to water sports. Makarem Annakheel Hotel on HalalBooking offers a private stretch of beach.
Experiences in Jeddah
Your trip would not be complete without a full immersion in the culture of Saudi Arabia.
Coffee culture
Coffee culture in Saudi Arabia is a symbolic display of hospitality and a form of communication. Be sure to try the Saudi coffee, which is infused with cardamom and spices to warm the soul. However, if you are looking for a taste of other specialty coffees, coffee shops offer a huge variety of coffees from around the world. Every country has a special connection to a drink and in the Muslim world, due to alcohol bans, coffee or tea are often the heartiest way to socialise.
Oudh
Arabia is home to the famous Oudh, which dominates the perfume market. Oud is the resin extracted from the agar tree and its strength and depth come from the ageing process. A trip to Jeddah would be incomplete without igniting your senses with the scents of this liquid gold. A tour of the traditional bazaars can highlight the many ways in which Oudh can be found. The traditional form of oil or perfume spray are popular souvenirs, but you can also buy bakhoor, the wood chips from the tree that are burned to release the enticing smell. This is traditionally used on Fridays due to its sacred meaning and on feast days.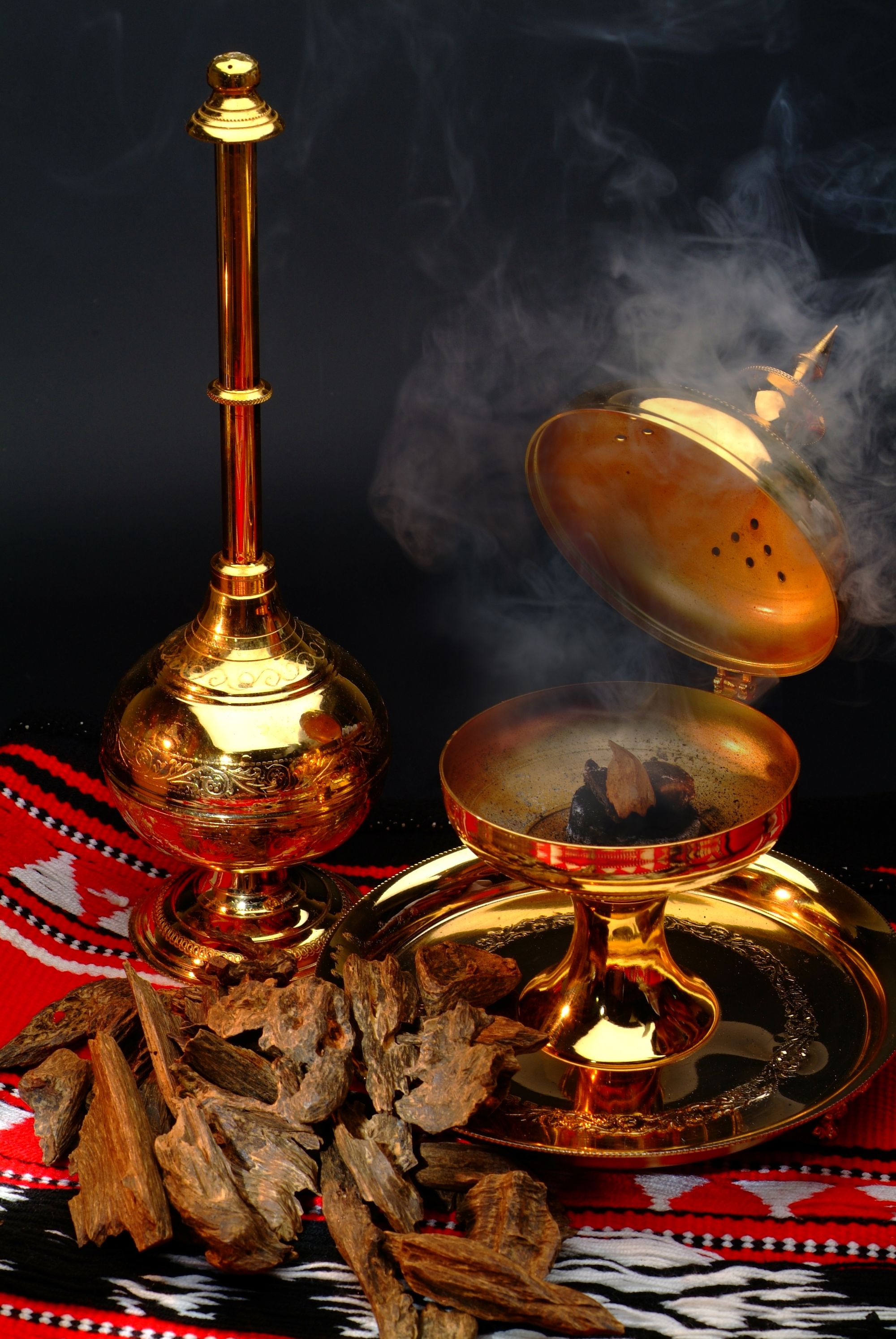 Jeddah's Nature
Moon Valley
Moon Valley is a pearl of mystery. Despite being referred to as a valley, it is a tranquil stretch of desert that provides the perfect canvas for sunsets and stargazing. It is an ideal campsite and a favourite spot for locals looking to escape the urban hustle and bustle for a spiritual connection with God and nature.
Dune bashing
Dune bashing is an adventurous and unforgettable way to experience the dunes and the special character of the Saudi desert. It is possible to book a tour online or at tourist centres. Each tour group is unique and offers different experiences including camping, desert night shows, hiking, rock climbing, sand skiing, 4x4 jeeps, buggies or mountain bikes.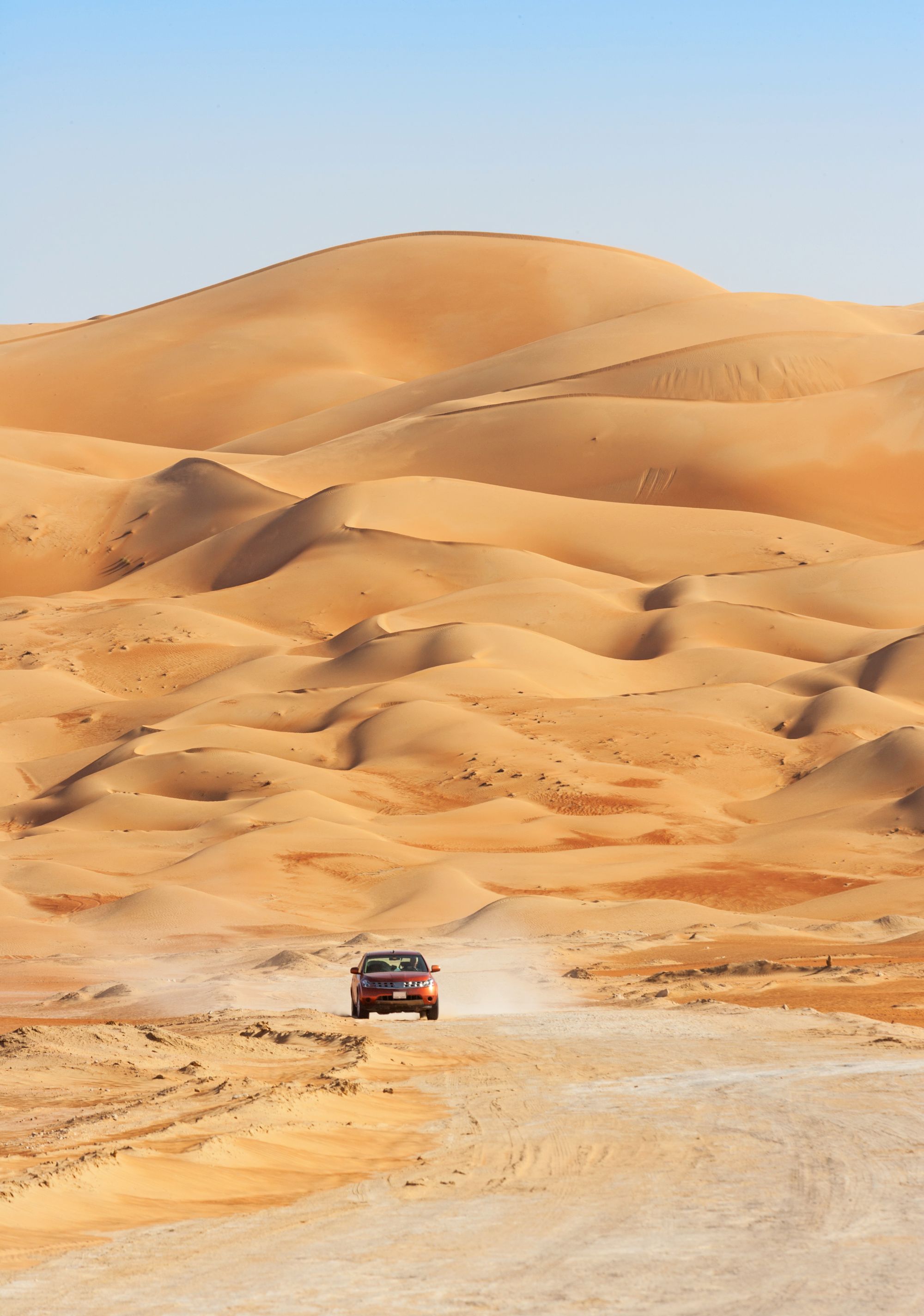 Shopping in Jeddah
Shopping in Jeddah can be staggering. There are endless international chains and shops offering everything you could possibly need, the malls with their impeccable architecture envelop shoppers in a maze of shops. The markets and counters sell simple women's fashions, halal treats and the latest technologies.
Mall of Arabia
The largest mall in Arabia has over 300 shops and services, with a Kidzania to tempt children and very close to the airport for last minute shopping.
Red Sea Mall
The Red Sea Shopping Centre is home to Jeddah's first 12-screen, multi-class cinema. The Mall welcomes its visitors with one of the largest indoor water fountains and a delicious selection of restaurants and fast food outlets.
Souq Shatee
This classic market revolves around the Shatee Mosque. The market is an open-air shopping bazaar with street food and hundreds of shops ranging from everyday essentials to luxury items. Due to the heat during the day, the market comes alive in the cooler evenings.
Entertainment in Jeddah
Al Shallal Theme Park
Al Shallal Theme Park is not just a regular theme park, it has been open since 2005 and is a complex that attracts over a million visitors each year. It has it all, thrilling rides for adrenaline seekers, family rides for all ages, fine dining restaurants, ice skating rinks, arcades and fun filled nights. Ladies Nights are every Wednesday from 5pm to 1:30am. For those looking for travel, the park is divided into an Amazon jungle-themed area, a European village, and a Far Eastern village.
Atallah Happy Land Park
Atallah Happy Land Park is one of the largest amusement parks in Jeddah. Easily accessible and offering great views of the Red Sea, it offers a range of outdoor activities such as bungee trampolines, climbing walls and indoor activities such as bowling, ice skating, air hockey and billiards.
Jungle Land Theme Park (Mersal Village)
Visiting the Jungle Land Theme Park is a simulation of a journey into the tropical jungle. This theme park is inspired by the savannah, African geography and jungle landscapes. Huge and endless with permanent displays of family games, children's games, old lanes, water features as well as the Broadway circus, shadow shows and even lion shows, the theme park accommodates up to 15,000 visitors at a time.
Bay La Sun Marina & Yacht Club
Bay La Sun Marina & Yacht Club is the place for all water sports, tourists can dive, snorkel and even fish with rented fishing gear. The Marina is home to Aqua Fun, a unique water experience with a floating park for the whole family. For those looking for something a little more relaxed, Yam Beach is a beautiful swimming experience with coral reefs, clear water and all the facilities to make a day at the beach enjoyable.
Fakieh Aquarium
The Fakieh Aquarium is a unique visit to Jeddah, offering visitors a glimpse of exotic Red Sea specimens. The aquarium's tunnels allow visitors to get up close and personal with over 7000 exotic sea creatures. The daily dolphin and sea lion show is a great way to experience the skill and beauty of God's underwater creatures.

Discover all our halal-friendly properties in Jeddah.