Manchester - ideal city for a halal-friendly break in the UK
If you are visiting the United Kingdom or looking for a short city break that shows the north of England at its best, Manchester is the place for you. You will want to spend more than a few days in this city full of history, culture and sights. Although it generally has a reputation for being rainy, there's more than enough to keep you busy with Manchester's attractions. Thanks to a growing Asian and Muslim population in the city, it has become a hub for halal-friendly options, from mosques to halal food. As the Gateway to the North, it's easy to expand your visit to Manchester with a trip to beautiful countryside, including the Lake District and the Peak District, and cosmopolitan cities such as Chester, Leeds, Liverpool, Newcastle and York.
Mosques in Manchester
Manchester Central Mosque
The Manchester Central Mosque has been known by several names over the years, including 'Victoria Park Mosque', 'Jamia Mosque' and 'Jamiat ul Muslimeen'. It is located in the Victoria Park district, in suburban Manchester.
Manchester Islamic Centre
Established in 1967, the Manchester Islamic Centre was bought by members of the Syrian Arab community to use as a mosque for Manchester's Muslim community. It consists of two large buildings, one used as a mosque and library and the other one containing a prayer hall for women, a hall for social events, classrooms, a kitchen and an ablution facility.
Didsbury Mosque
Next to the Manchester Islamic Centre is the Didsbury Mosque, which was formerly a chapel until 1962 and has a capacity of 950 worshippers. Both the Mosque and the Islamic Centre have open days with displays, talks, question-and-answer sessions, and guided tours.
North Manchester Jamia Mosque
Located in the Cheetham Hill area of Manchester, North Manchester Jamia Mosque is one of the largest Muslim centres in Europe. Its main prayer halls currently hold between 2,500 and 3,000 people during Jumuah, and over 15,000 worshipers pass through its doors on Eid.
Must-see attractions in Manchester
To make the most of your time in the "capital of the north", be sure to visit plenty of attractions. And best of all, most of the city's museums offer free entry!
Manchester Art Gallery
The Manchester Art Gallery reveals its own origins, how the collection came about and how it relates to Manchester and its people. The collection also includes around 13,000 items including painting, sculpture, drawings, watercolours, prints, posters and photographs. Best known for world-famous Pre-Raphaelite paintings, British and European art from the 17th century right up to the present day is also on display. And if you can't make it in person, there are also online interactive programmes that allow you to get involved without leaving your own home.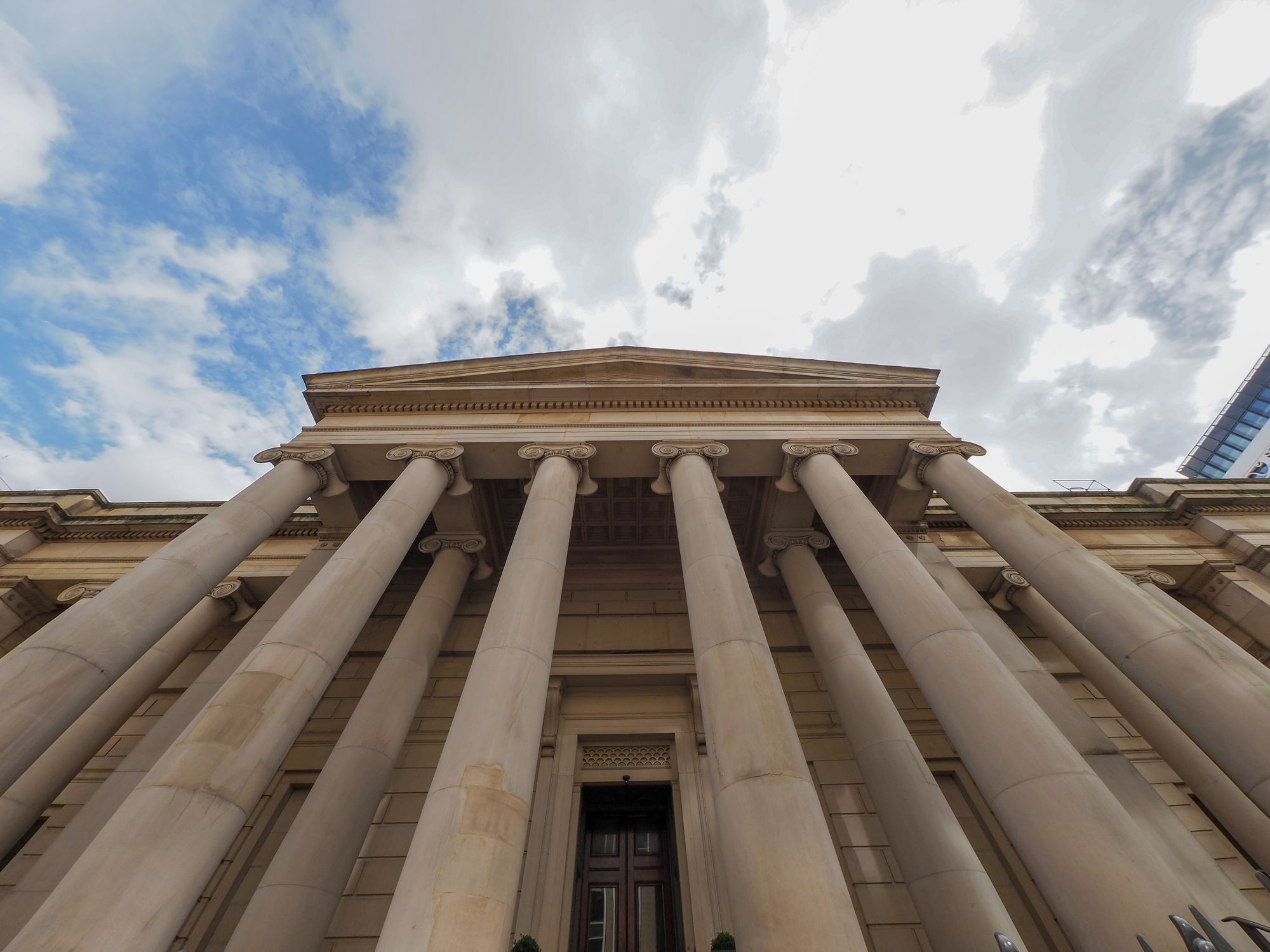 Manchester Museum
The Manchester Museum exhibits works of archaeology, anthropology and natural history and is owned by the University of Manchester. When the Museum reopens in February 2023 there will be an exhibition on the Golden Mummies of Egypt as well as art created by the South Asian diaspora communities in Britain. In partnership with the British Museum, it will be the first permanent exhibition space ever in the UK dedicated to the stories, experiences and contributions of South Asian communities. It will also include a two-storey extension, new galleries including a large Exhibition Hall, a Belonging Gallery and the Lee Kai Hung Chinese Culture Gallery.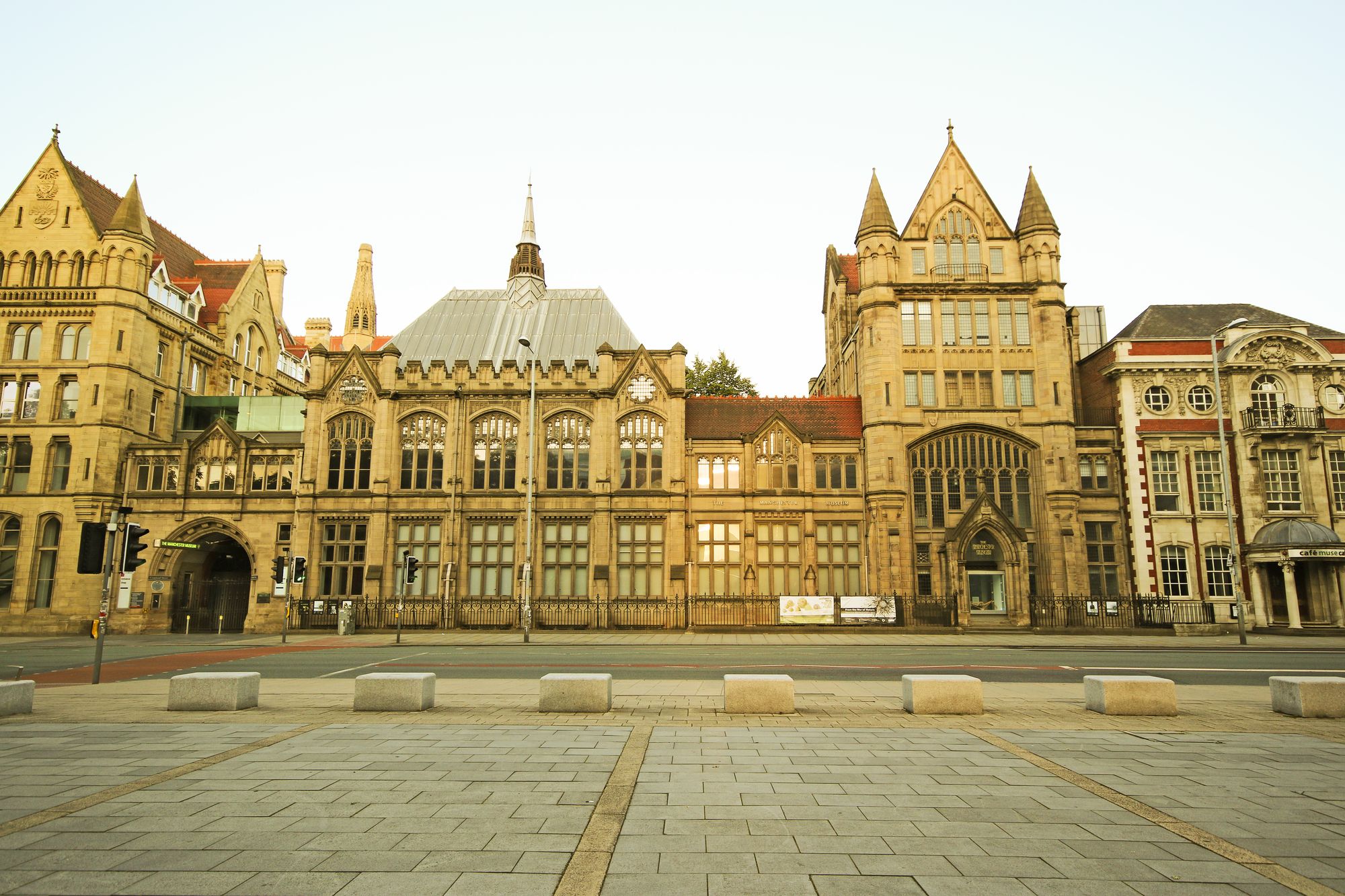 John Rylands Research Institute and Library
Based in the heart of Manchester, the John Rylands Institute and Library houses some of the world's finest collections of rare books and manuscripts and hosts ongoing exhibitions. The exterior of this imposing yet compelling building is inspired by Victorian Gothic architecture. Housed in one of Europe's finest neo-Gothic buildings, it hosts a dynamic community of world-renowned researchers, curators, conservators and imaging specialists.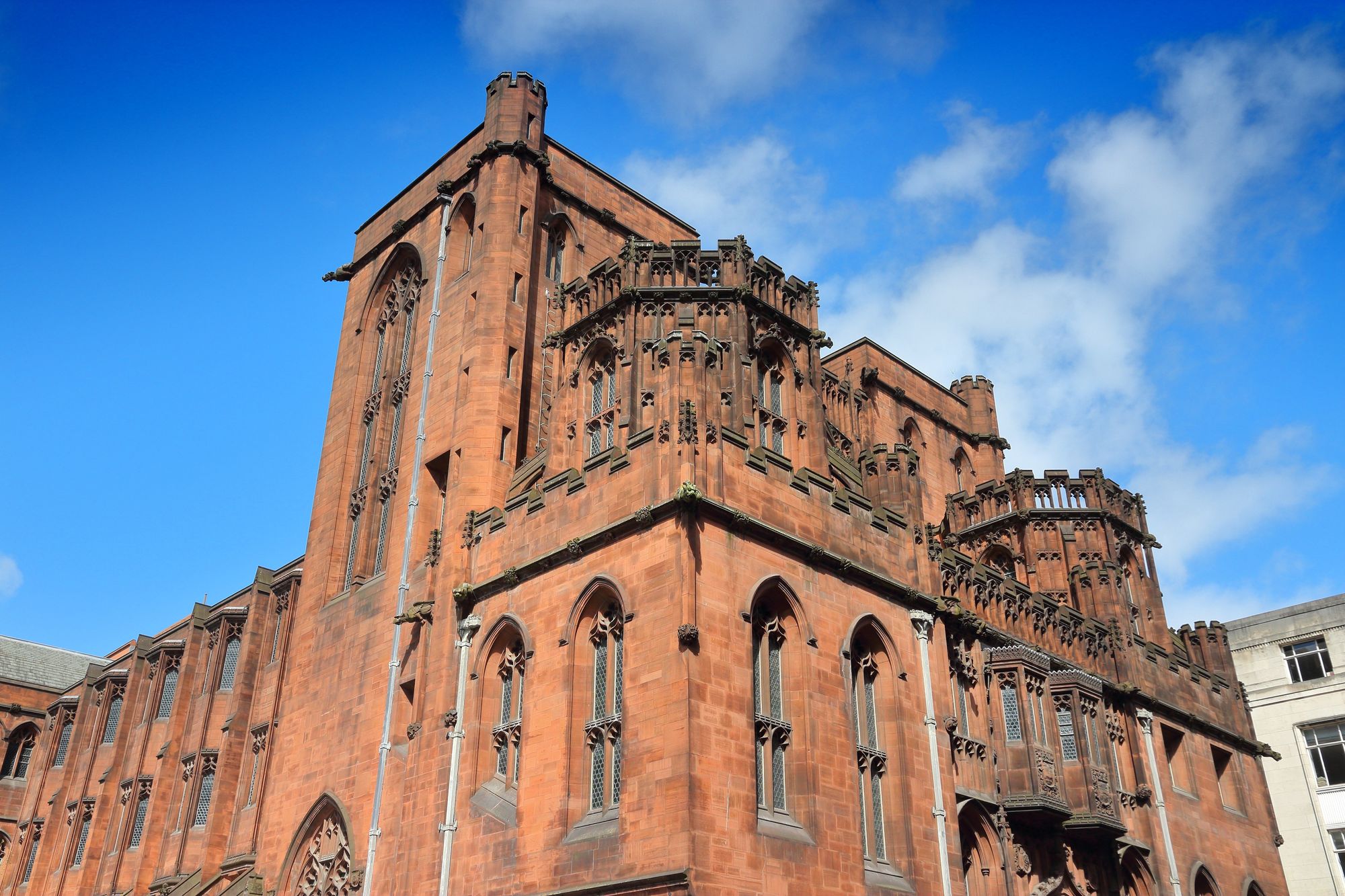 Science and Industry Museum
Perfect for a family day out, the Science and Industry Museum takes visitors back to the Industrial Revolution and beyond. A period synonymous with Manchester's history, it explores world-changing ideas, showcasing cars and other inventions, the history of Manchester cotton, and much more. It is also home to the world's oldest surviving passenger railway station and the world's first railway warehouse dating from 1830. Discover unique objects and learn about the men and women whose ideas changed the world forever. Daily demonstrations bring the museum's world-class collection of textile and industrial machinery to life. There are interactive exhibits as well as regularly changing exhibitions to explore.
Piccadilly Gardens
Relax at Piccadilly Gardens, conveniently located close to the Northern Quarter, Arndale Centre and Manchester Piccadilly Station. It offers an open space in the heart of Manchester with fountains, greenery and benches.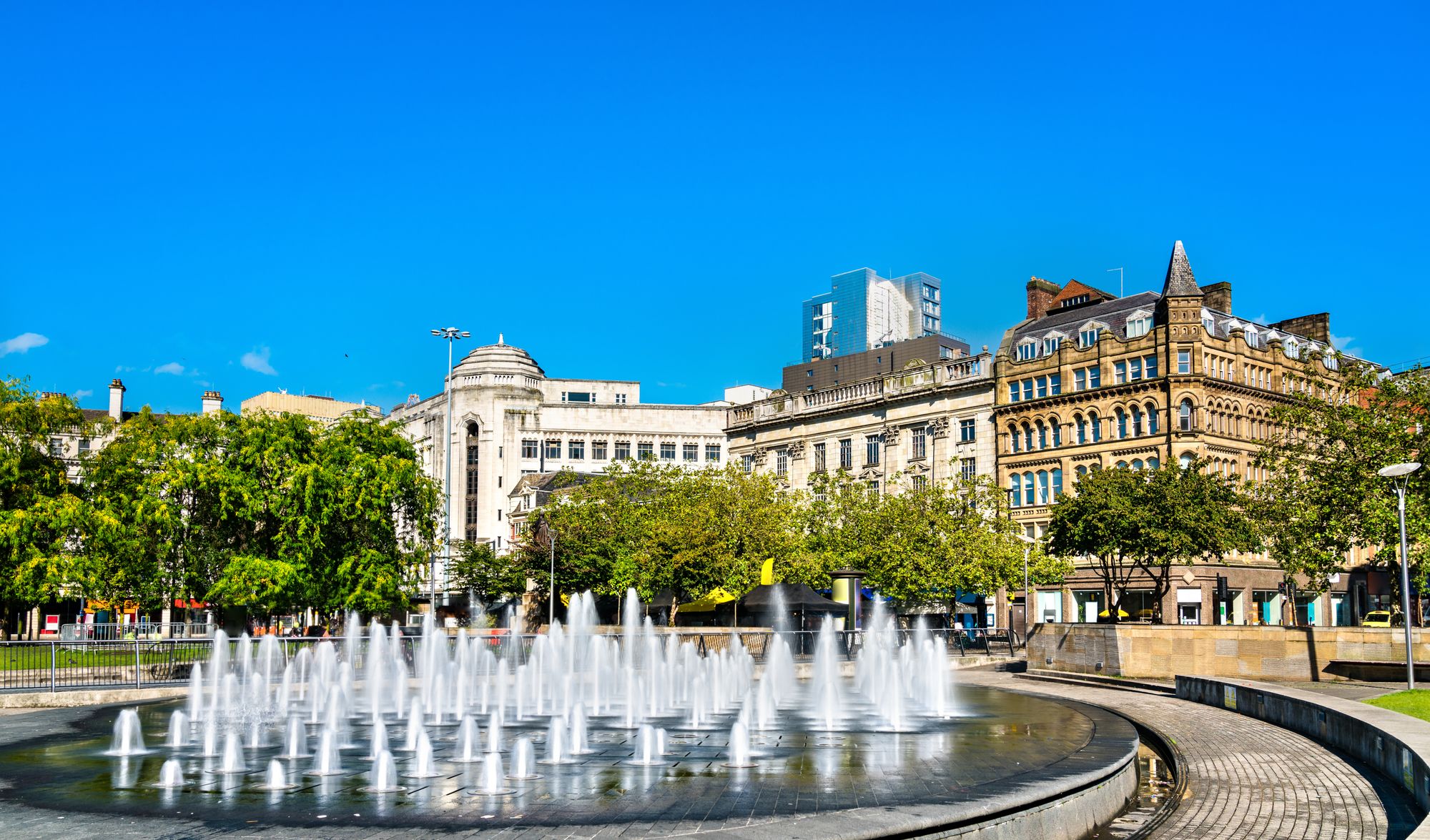 Castlefield Canals
Located between the MOSI (Museum of Science and Industry) and the grand Hilton Tower, Castlefield was home to the world's first industrial canal in the late 18th century and the world's first passenger railway line in 1830. Declared an Urban Heritage Park in 1982, its restoration has helped make it one of the most pleasant places in Manchester. Stroll among the lovingly restored Victorian houses along the old canals or through the reconstructed Roman fort.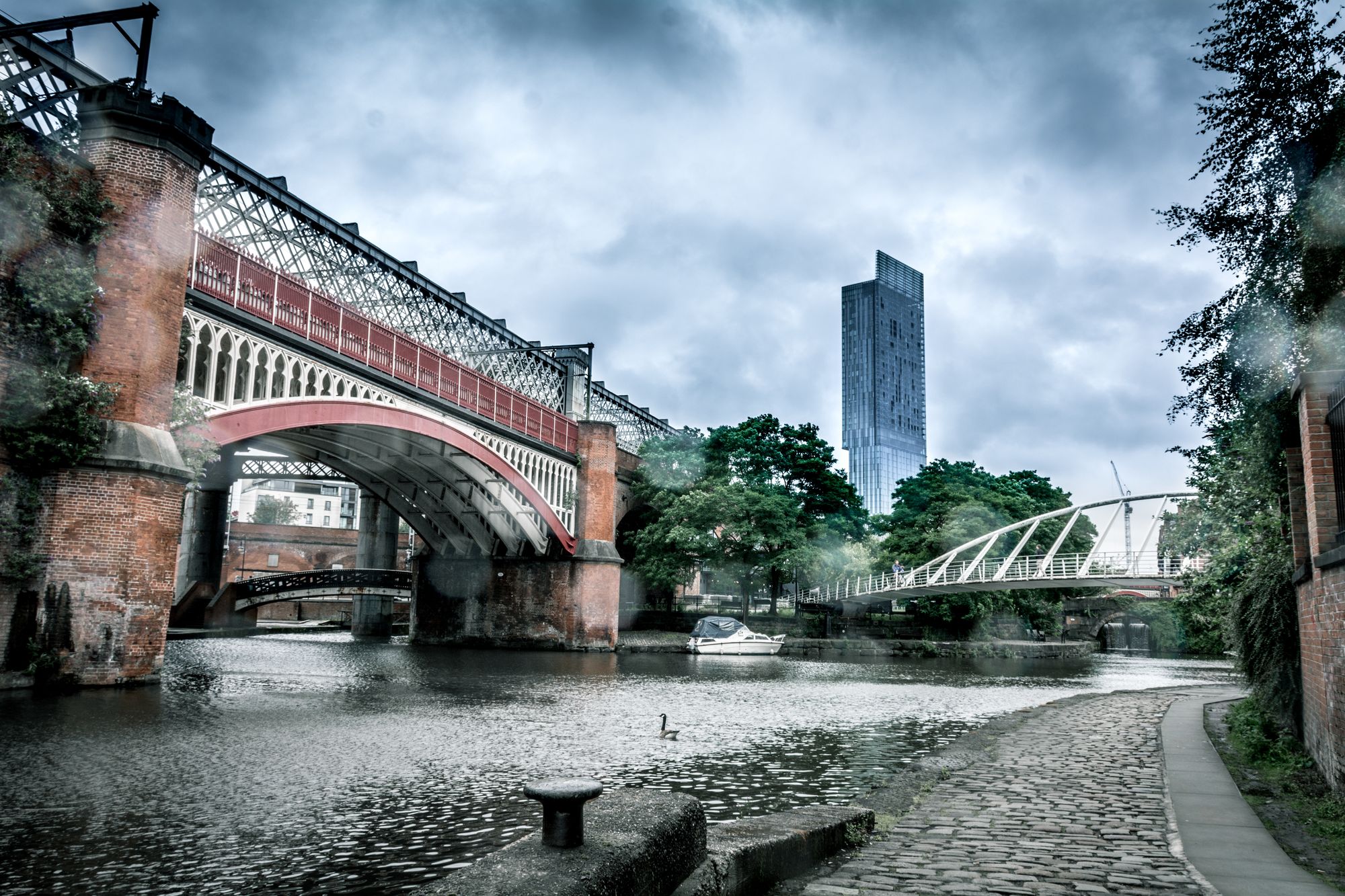 Football Heritage
For all football fans, Manchester is synonymous with the "beautiful game". Home to Manchester City and Manchester United football clubs, it is possible to visit both the Old Trafford and the Etihad Stadium for stadium tours and their respective club museums. You can even guarantee a ticket to any Manchester United home game with a VIP Matchday Experience. The Football Museum is where you can learn about the history of the game with plenty of exhibits, interactive features and memorabilia.
Halal food in Manchester
All the places you would expect to find in your local area are most likely to be found in Manchester.
The infamous Curry Mile is located in Rusholme, South Manchester, forming part of Wilmslow Road and is exactly as its name describes. It ranks as the UK's largest concentration of Asian restaurants. To say there are halal restaurants in abundance would be a gross understatement, with over 70+ establishments! Whether you're after curry, Arabic, Turkish food, Barbecue or anything in between, the Curry Mile has it all.
The Northern Quarter is one of the most creative and independent neighbourhoods in the region, with many halal-friendly cafes and restaurants. If you fancy a burger, try Archie's, an Instagram-friendly halal burger chain frequented by celebrities, located next to Manchester Piccadilly station and in the Arndale shopping centre. For fried chicken head to Yard & Coop for some of the most tender and crispy burgers, tenders and nuggets. In August 2022, the Manchester Halal Food Festival took place at the BEC Arena with over 10,000 attendees visiting more than 100 street food vendors. It seems to be an annual event. So mark your calendars for the next edition of the festival in 2023!
The Northern Quarter is your best bet for breakfasts, with the Chai Latte Cafe going as far as calling themselves "pioneers of the halal breakfast scene in Manchester." As you would expect, all the food on their premises is halal. Evelyn's also serves halal meat and is particularly great for brunches, serving up shakshuka, za'atar mushrooms on toast, and seared tuna salads.
If you're looking for fine dining, try the Dishoom for some of the best Indian food in the city. Try some halal small plates such as lamb samosas, grilled chicken marinated in aromatic spices, family-style chicken tikka and juicy lamb chops. Etci Mehmet is an all-halal steakhouse that promises some of the finest, juiciest steaks, dry-aged for 28 days. They're also known for their Turkish meatballs, huge portions of lamb, and mouth-watering burgers. For Italian food, try Don Giovanni. While not every dish is halal, the halal dishes are clearly labelled in the menu, with lasagne, fresh tagliatelle pasta with beef meatballs, rib-eye steak, chicken supreme, and chicken pizza.
Where to shop in Manchester
For the best in fashion and designer brands, look no further than The Royal Exchange. Once the centre of the world's cotton trade, The Royal Exchange Manchester is an eclectic collection of luxury retailers, premium high street brands and independent boutiques that play a key role in Manchester's thriving shopping and lifestyle culture with brands such as Watches of Switzerland, French Connection, Swarovski, Molton Brown to name a few. Luxury stores such as Selfridges, Harvey Nichols and House of Fraser are nearby.
A short walk away takes you to Market Street where you will find the Arndale Centre with high street brands such as Apple, River Island and Topshop as well as many smaller, stylish specialists and food outlets - all under one roof.
Away from the city is the huge Trafford Centre, where you will find a mix of department stores like Selfridges and shops such as Pull & Bear, Primark and Khaadi.
The Northern Quarter has plenty of vintage and independent shops if you're looking for something a little more boutique.
How to get around in Manchester
Manchester has excellent transport links, but it is also easily accessible by foot, as it is a relatively small city. For easier access to the main attractions, there is a free bus that drives around the city of Manchester. The MetroLink is a tram service and probably the easiest way to get around the city. Be sure to buy a ticket from the on-stop ticket machines before boarding. To get to Greater Manchester and to suburban areas and towns like Bury, Oldham, and Stockport, a paid bus service is available. Manchester is also bike-friendly, with many marked cycle lanes and dedicated routes throughout the city centre and beyond.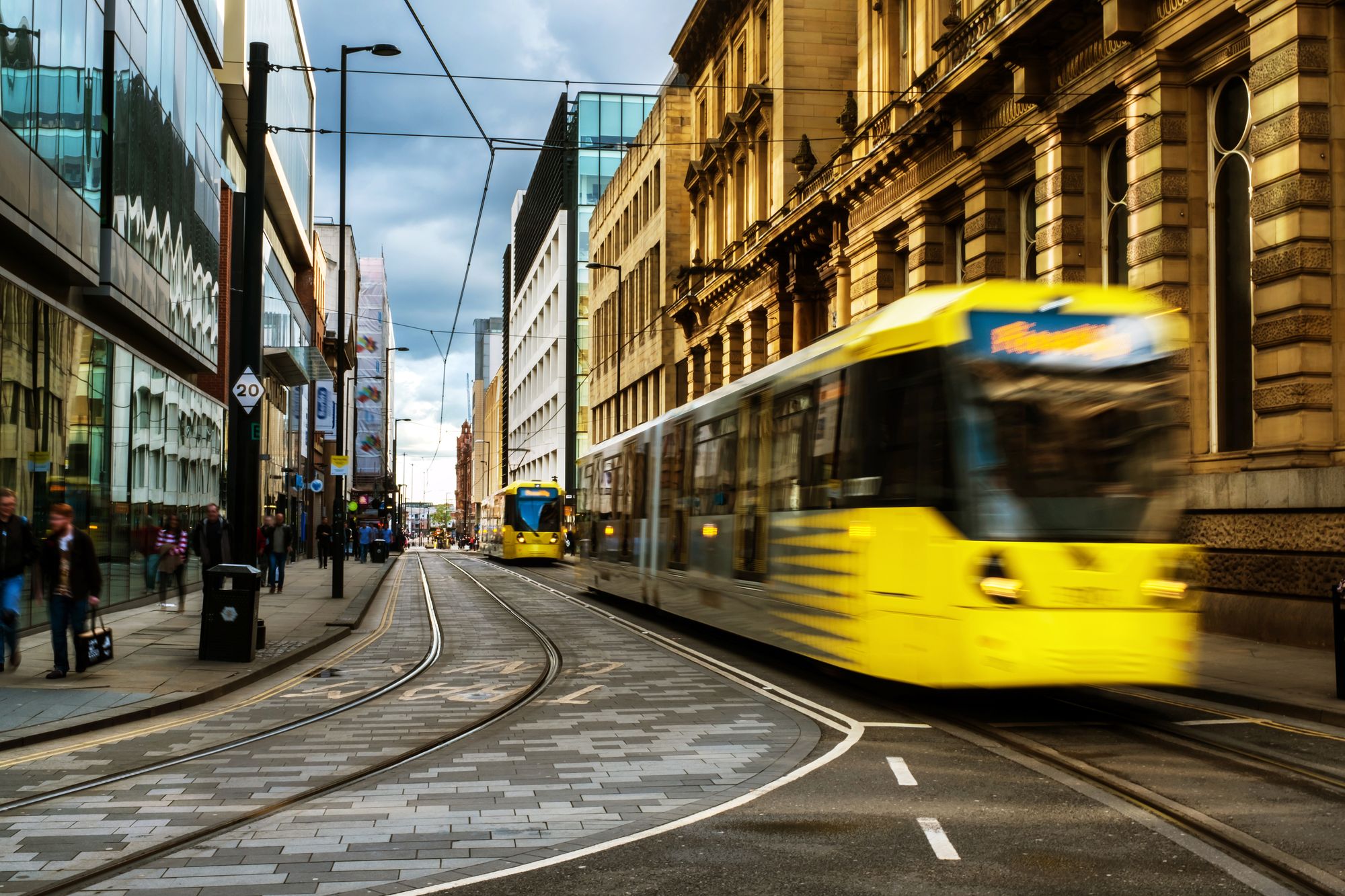 Where to stay in Manchester
HalalBooking has 187 selected properties with unique characters and locations that will make your holiday more personalised.
Located in the centre of Manchester, the 3* Pendulum Hotel serves only halal food and alcohol is removed from the guest's room if booked through HalalBooking.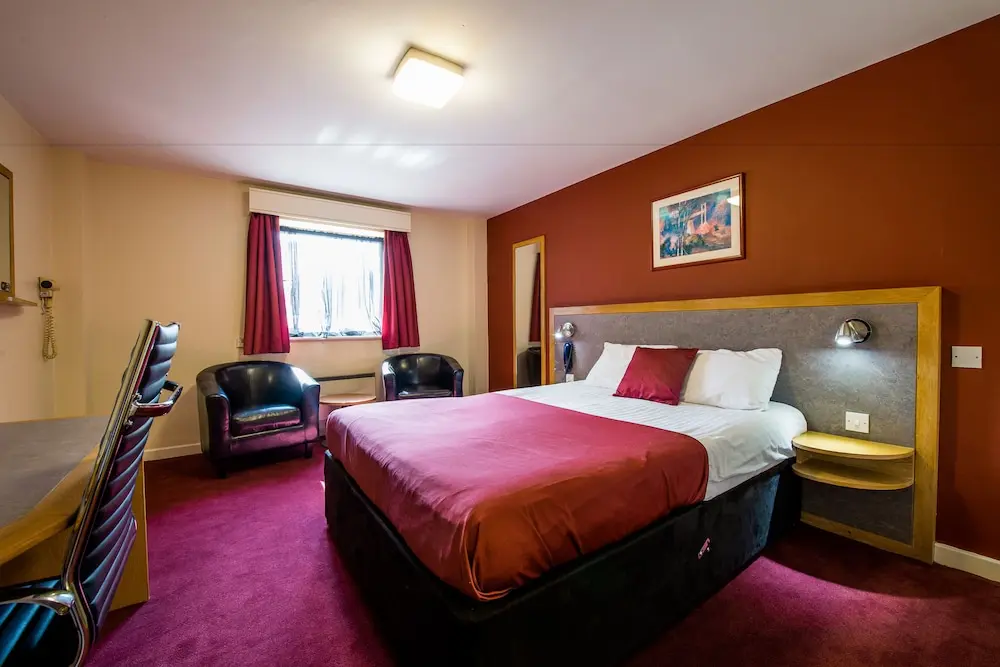 Also in the centre of Manchester, the highly rated 5* Lowry Hotel offers private spa treatment rooms. Halal food in the property is available if requested in advance and alcohol is removed from the guest's room if booked through HalalBooking.