Marseille - the multicultural jewel of the Mediterranean
Marseille invites you to discover its cultural, historical, and multicultural facets dating back 3000 years. A city that wears its heart on its sleeve welcomes you with a warm embrace. If you are looking for a short trip away for a few days, Marseille will take you to discover the Far East, North Africa and Turkey. Marseille offers many escapades through its breathtaking nature, dynamic experiences and unique culture! The Marseille atmosphere and culture result from a complex history and eclectic dynamism. Whether it is your first time or you consider yourself a Marseillais after visiting, Marseille promises you an unforgettable trip.
Climate in Marseille
The climate in Marseille offers you the best of both worlds, with 300 days of sunshine on average throughout the year, cold and rainy winters, and the mistral of the Mediterranean Sea. If you want to escape the rain, the months of July and August are ideal, with temperatures reaching up to 30°C.
Islam and Muslims in Marseille
History of Muslims in Marseille
Interestingly, the presence of Muslims on the shores of Marseilles is not a new trend, despite the stubborn rhetoric of right-wing political parties. On the contrary, it is impossible to imagine a prominent city on the Mediterranean Sea without Christian-Muslim encounters. The Mediterranean region has always been endowed with a past brimming with cultural and multi-ethnic encounters.
Franco-Ottoman Alliance in Marseille
In the 16th century, Franco-Ottoman forces joined in retaking France from the Habsburgs. Hayreddin Barbarossa, an Algerian admiral in the Ottoman maritime forces, joins the French troops in Marseilles. Ottoman and French sources report that he was received with great honour due to his reputation and the Mediterranean campaigns. History tells us that the forces stayed two weeks in Marseilles in preparation for the siege of Nice, which was a great French victory.
Relationship between Marseille and immigration
Abdel Malek Sayad, sociologist and assistant to Pierre Bourdieu, a prolific intellectual, theorised that the Algerians were the first modern immigrants of the 20th century in France. He explains that the first waves of migrants in France were brief, often arriving in Marseille. These migrants moved for seasonal work in the 1910s and were part of one of the first colonial migratory movements.
Old Port of Marseille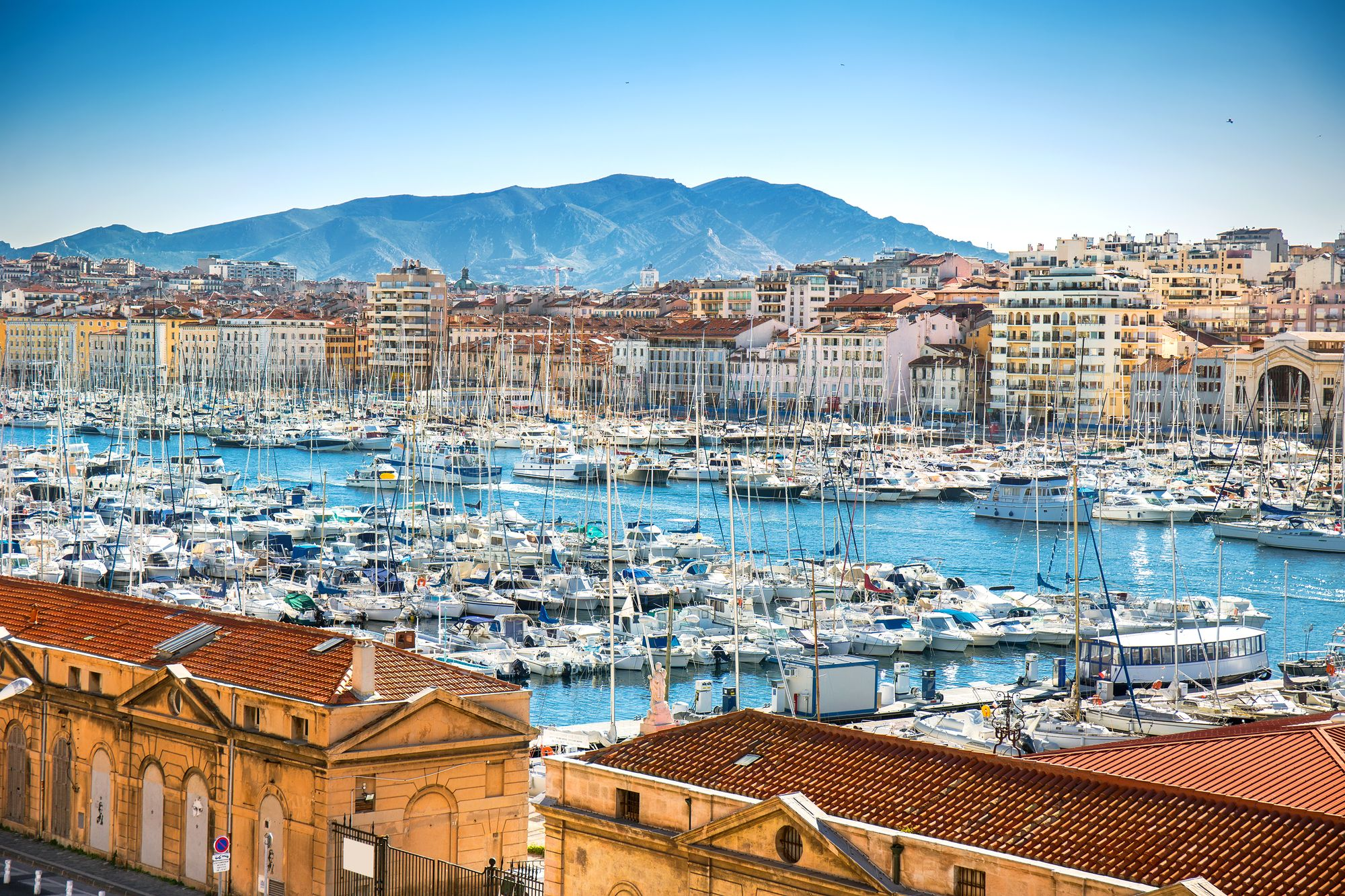 As in all port cities, the old port of Marseille has witnessed the arrival and departure of billions of individuals on its quays. During the Second World War, the port of Marseille was the gateway for soldiers who came from Africa or were sent abroad to fight against the Germans. The Muslim troops in Marseilles were numerous. During the Battle of Marseilles in 1944, the Algerian Infantry Division (DIA) occupied the centre of Marseilles, and the Germans ceded the city four days later. Sources report that 52% of the troops defeated were Muslim in the war's final year.
With the principle of secularism in France, it is difficult to estimate the exact statistics of the number of Muslims living in Marseille. However, through surveys and censuses, sources estimate a population of 20% to 30% with Muslim origins.
Museums in Marseille
Museum of European and Mediterranean Civilizations (Mucem)
The Mucem is a sanctuary of Mediterranean heritage full of artefacts, works of art and relics of daily use of Mediterranean cultures, including Muslim influences. The ethnographic heritage of Mediterranean cultures is exhibited through several exhibitions. Visitors can learn about Islamic trends in Marseille through politics, trade and migration.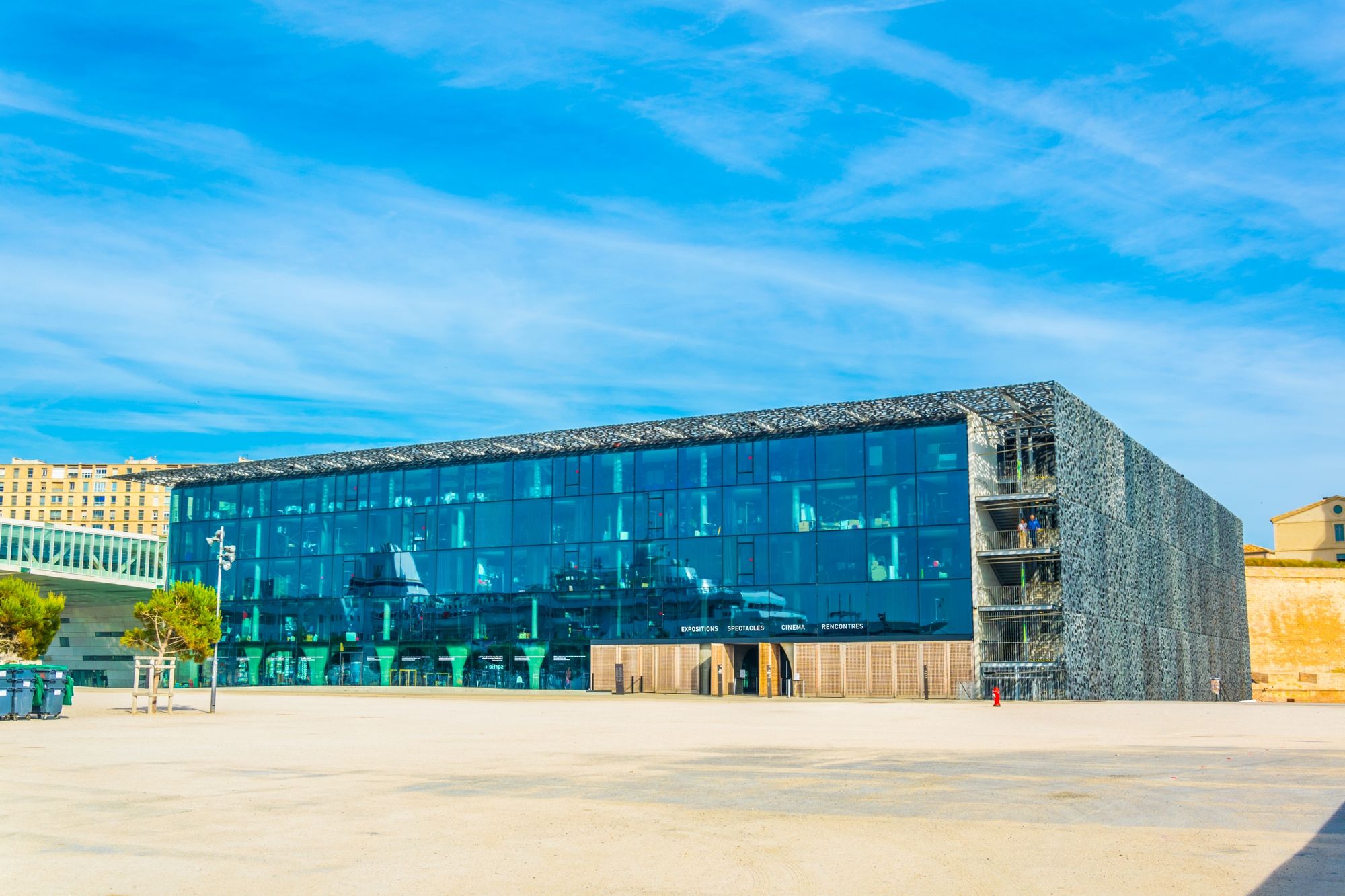 Cosquer Méditerranée
The Cosquer Méditerranée is a three-level historical museum housing an underwater prehistoric cave with Ice Age drawings dating from around 19,000 to 33,000 years ago. The descent to the cave is made with an elevator simulating a diving chamber to reach the underwater base at a depth of 37 metres. You will board autonomous modules for an audio-guided cave tour, including buried drawings dating back thousands of years.
Mosques in Marseille
Marseille's mosques are scattered across the city. Social classes do not separate suburbs and infrastructures as in other main cities in France. Several mosques exist between the Saint-Lazare district, the Old Port, and the city's north. Mosques are often distinct and have a clear cultural identity, such as the Bilal Mosque, dominated by West African Muslims, and the Kurdish Islamic Centre.
Muslim Centre of Marseille and Mariam Mosque
The Muslim Centre of Marseille is a mosque for religious studies, education, youth, religious and cultural exchanges, and above all, a centre of solidarity to deal with divisions and prejudices. The mosque's architecture pays homage to North African origins with authentic interior decoration from North African art and architecture.
Must-see attractions in Marseille
Basilica Notre-Dame-de-la-Garde
The "good mother", which watches over the city of Marseille with its privileged location, is certainly the symbol that distinguishes the city of Marseille, and its impressive interiors are not to be missed. From the grounds of the Basilica, you can have 360 views of the whole city of Marseille.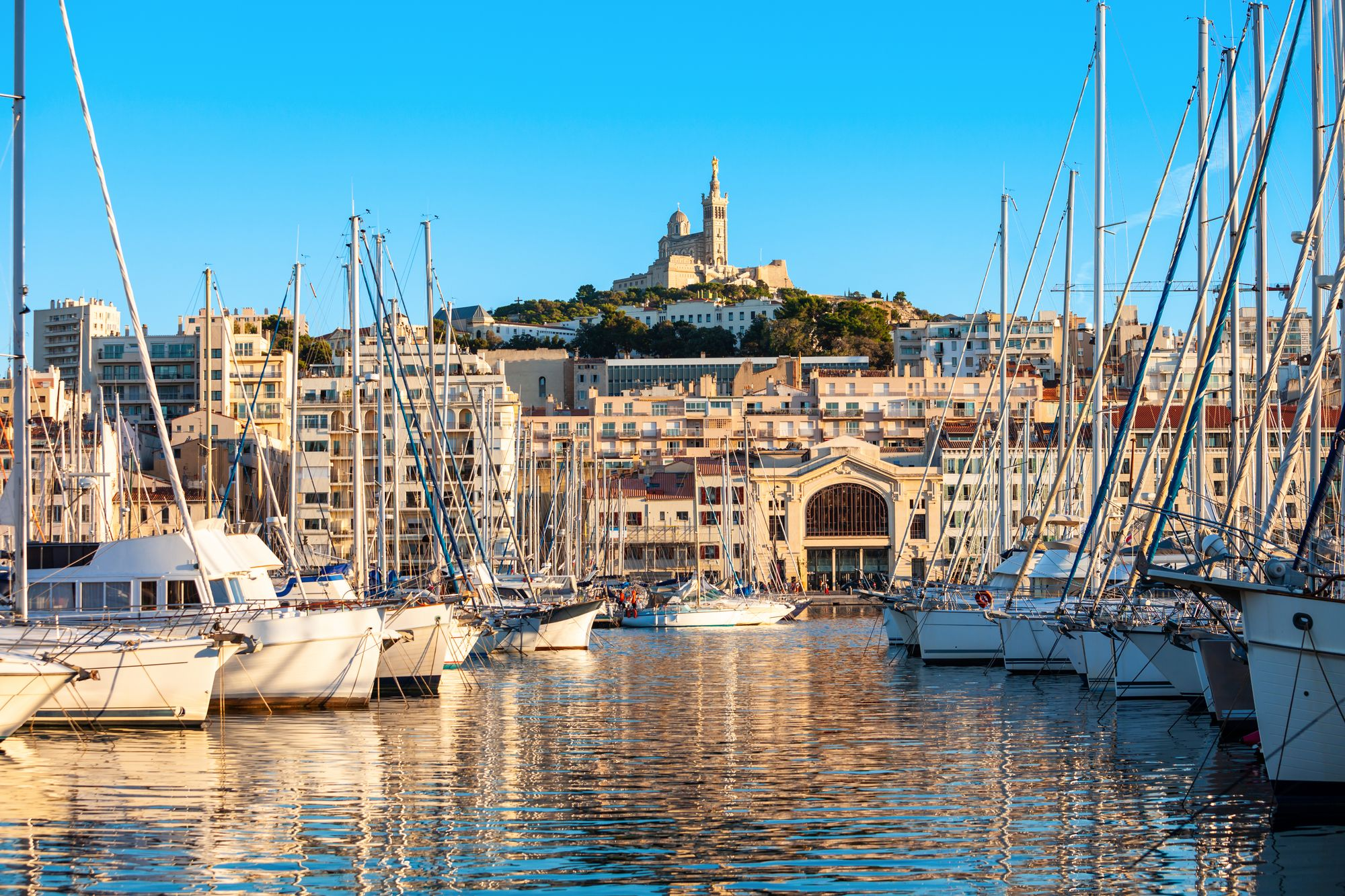 Cathedral La Major
La Major Cathedral is one of the city's most emblematic sites. The seat of power of the archdiocese, it has Romanesque and Byzantine architecture. Its facade and exterior incorporate beautiful Western and Eastern elements intricately. Free entry.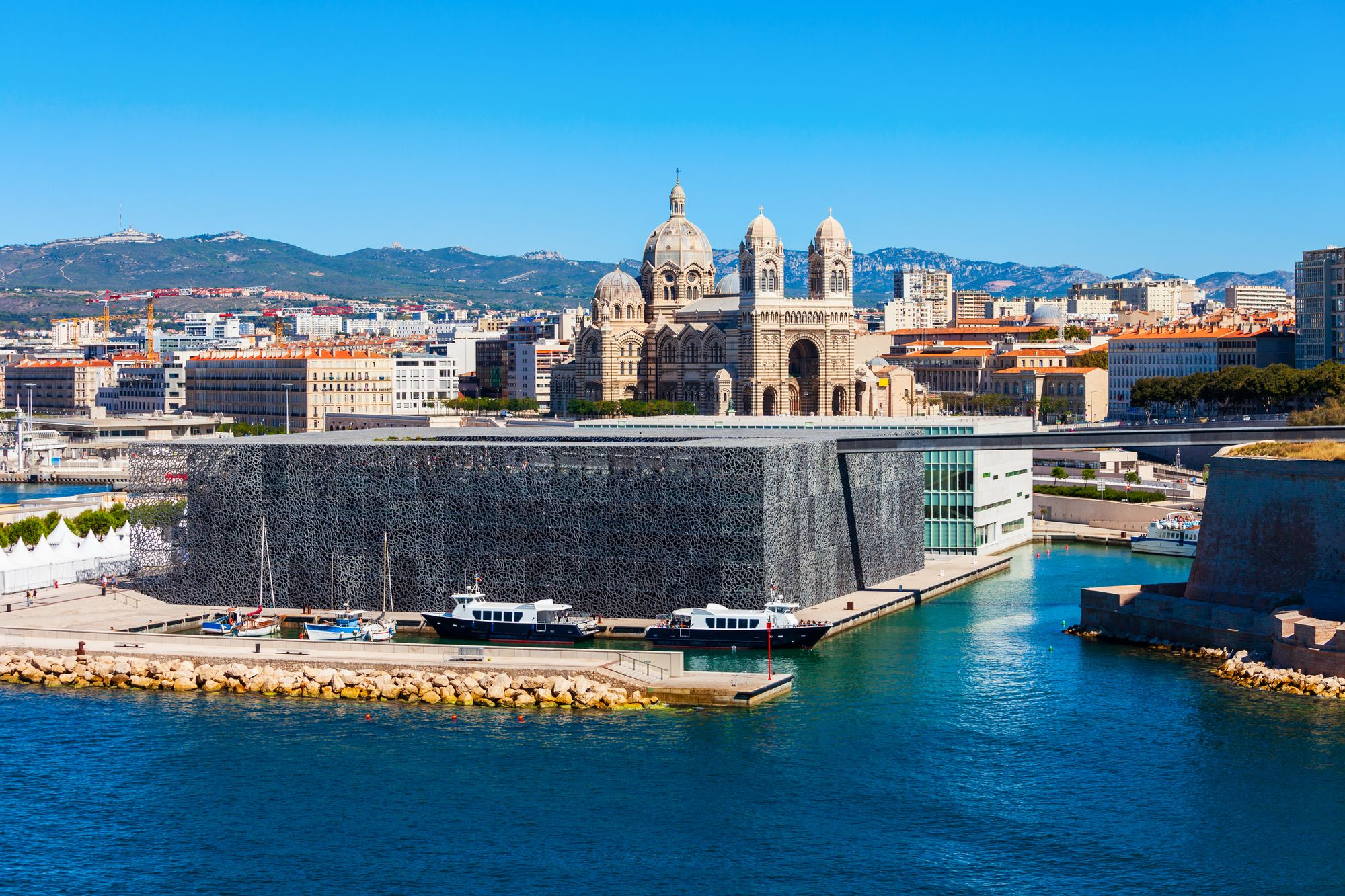 Longchamp Palace and Park
The Palace and its park inspire a Hellenistic atmosphere of the Renaissance period. It houses the oldest museum in Marseille, the Museum of Fine Arts, with works by Provençal and Italian artists. The park is listed by the French Ministry of Culture among the most remarkable parks in France.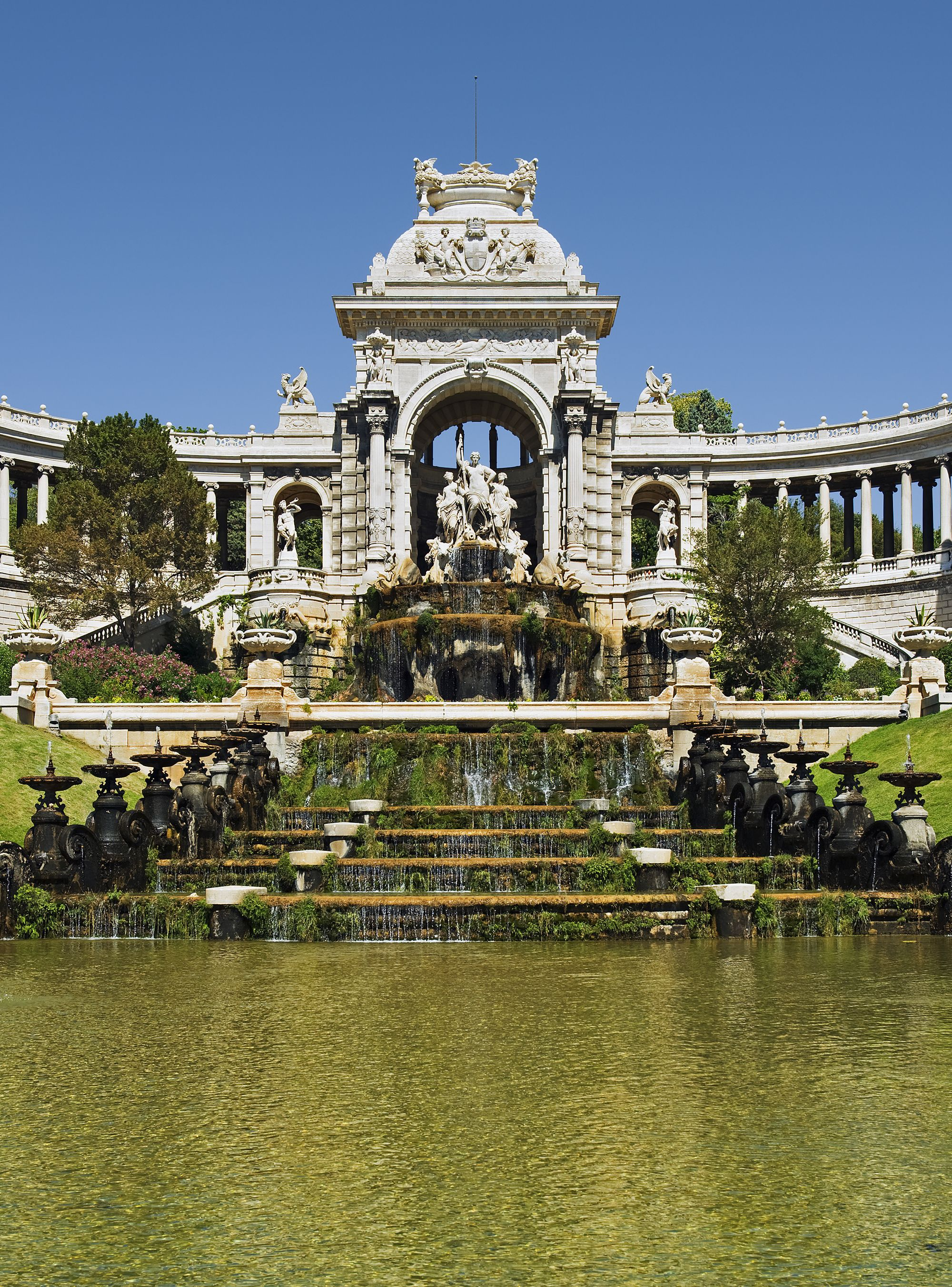 Le Panier
Le Panier is a district that has been continuously inhabited since 600 BC. It is also the most multicultural neighbourhood, simultaneously evoking a modern and ancient charm. Visit the Museum of African, Oceanian and Amerindian Arts in the Vieille Charité or the Maison Diamantée, a historical Palace in Marseille.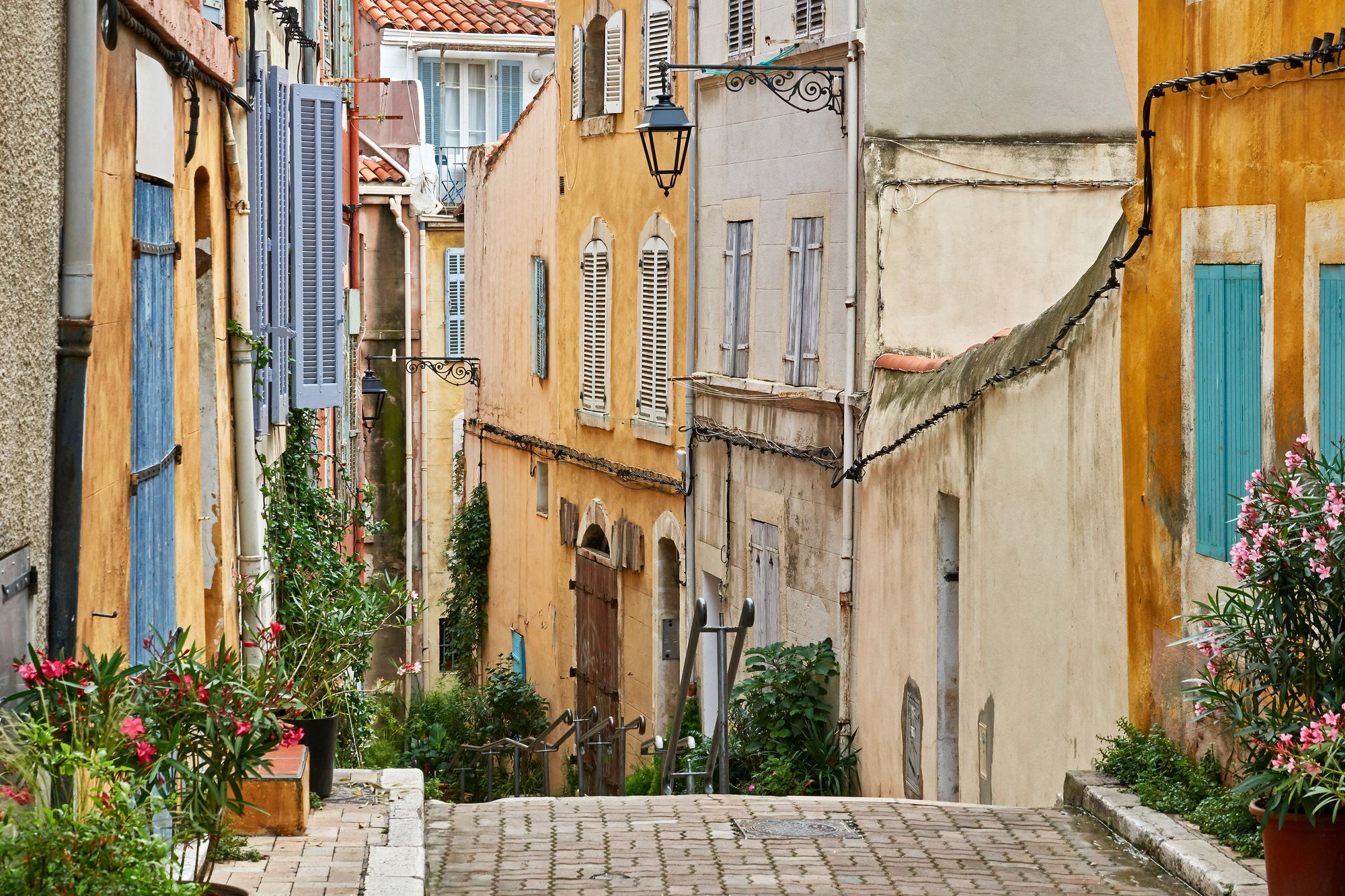 La Canebière
La Canebière is an important avenue that links the Old Port and the Panier. The avenue was built by King Louis XIV and was part of a city-widening program. You will find many restaurants and cafes, the Opera House and famous hotels, such as the Grand Hotel du Louvre et de la Paix.
Interesting fact: One of the first cafés on the Canebière railway line was the Café Turc, a stopping place for travellers from the Middle East and the Orient. At the heart of this cafe was a clock that showed Turkish, Chinese, Arabic and European time jointly.
Orange Velodrome
Football fans will love visiting the Orange Velodrome, home of the football club Olympique de Marseille, one of France's most successful clubs and the only French team to have won the Champions League in 1992. You can book a guided tour of the Velodrome to see the trophy cabinet, changing rooms and club shop for souvenirs.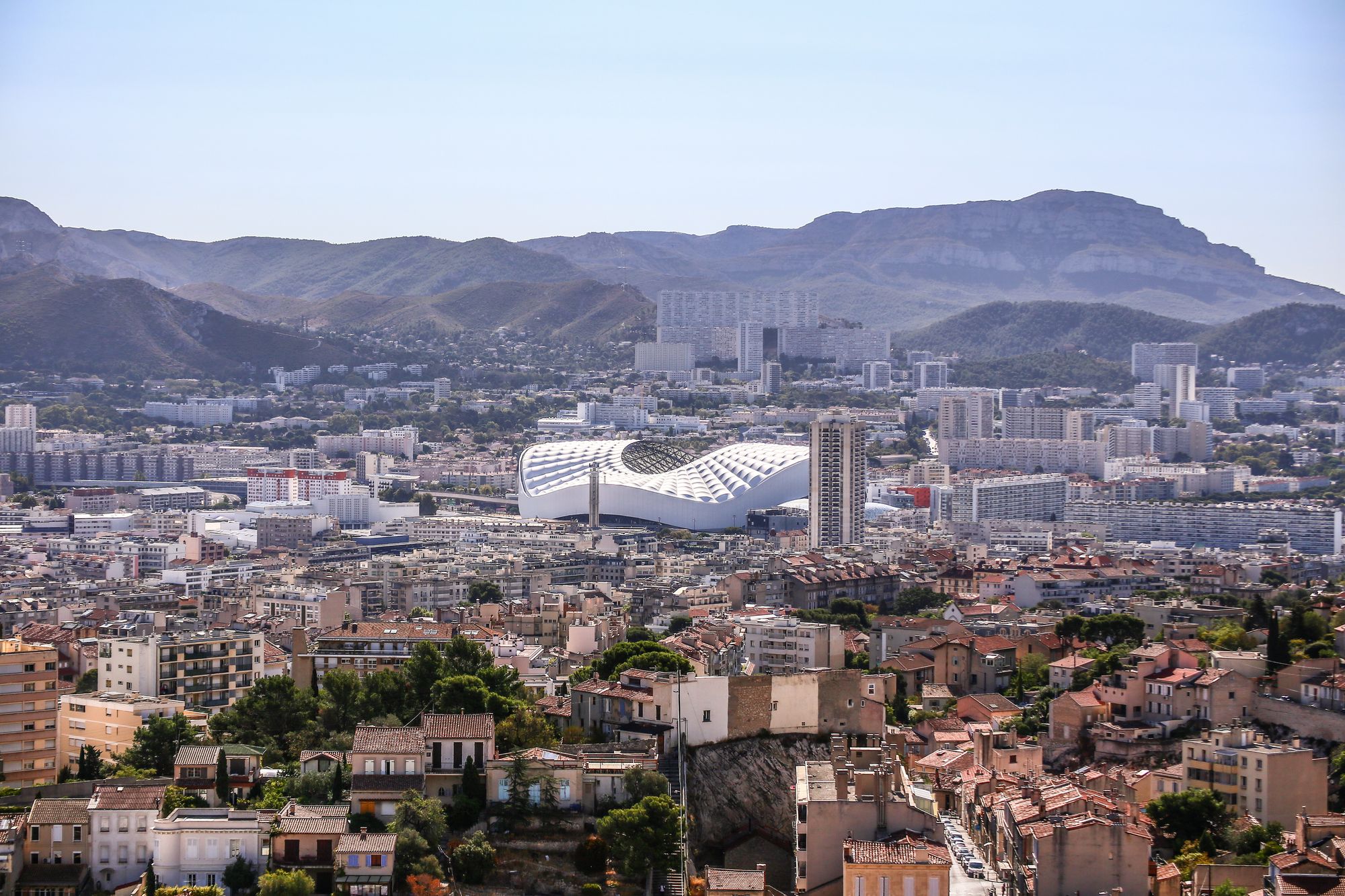 La Maison du Savon de Marseille
Visit the La Maison du Savon de Marseille shop, where this hard soap made from vegetable oils has a 600-year history in the city. There are two main types of Marseille soap, a greenish-hued variety made with added colour and a white one made of olive oil or a palm and coconut oil mixture. Available in 300g and 1kg square blocks, they are widely used for household cleaning, including hand washing of delicate wool or silk garments. In its liquid form, it is commonly sold as hand soap.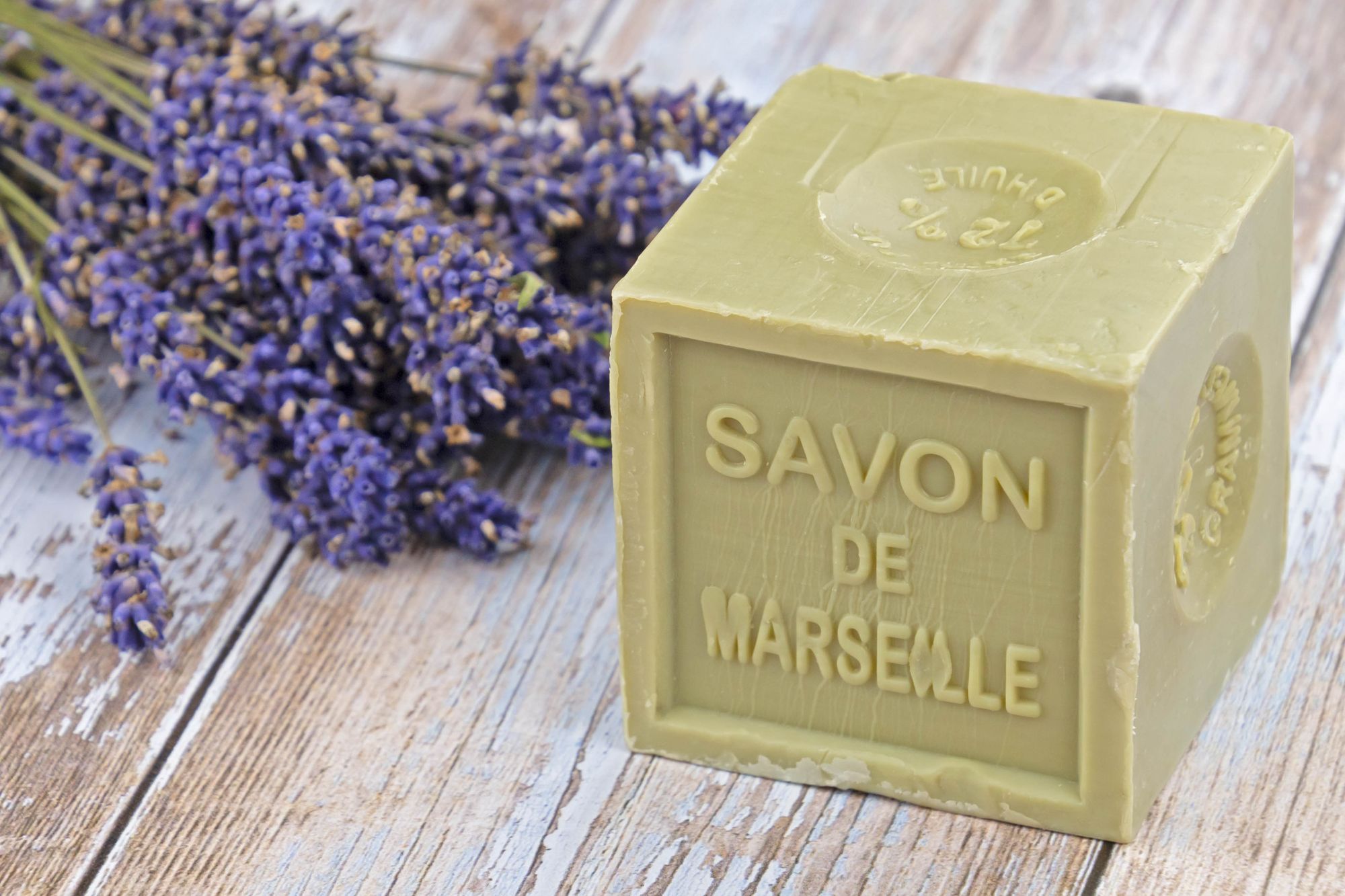 Idyllic nature of Marseille
Marseille is a haven of varied nature with local, marine and mountainous landscapes. There is something for all adventure seekers.
Les Calanques National Park
Marseille's most beautiful natural masterpiece is undoubtedly the Massif des Calanques, a unique set of limestone cliffs and coves on the coastline between Marseille and Cassis. The sea and the small bays merge into the cliffs to create beautiful narrow beaches surrounded by exotic plants, creating a remarkable landscape.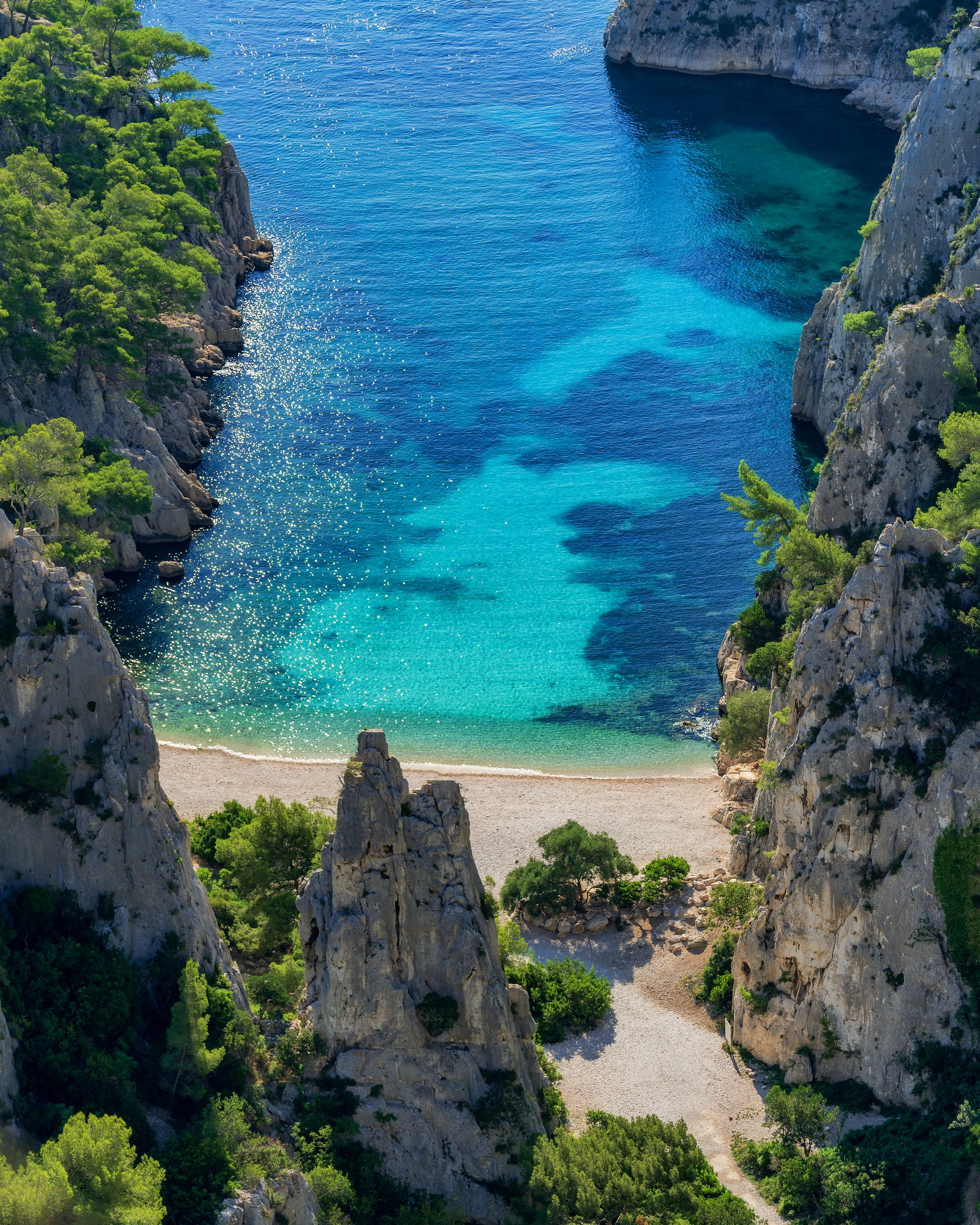 Gouffé Grass
The ecological environment of the Calanques favours immense biodiversity, sheltering around 900 species of plants. Keep an eye out for Gouffé Grass, a plant that only grows in the Calanques in Marseille.
Frioul Islands
The Frioul islands are made up of 4 islands: the island of Pomègues to the south, the island of Ratonneau to the north, the islet Tiboulen to the west and the island of If to the east, the main setting of the Count of Monte Cristo by Alexandre Dumas. The air, light and sea surrounding its islands are crystalline and pure in character, providing a superior ambience. These small islands have abundant flora and fauna that thrive in arid climates. Most of the 350 species that grow on the islands are protected and conserved because of their uniqueness and tenacity.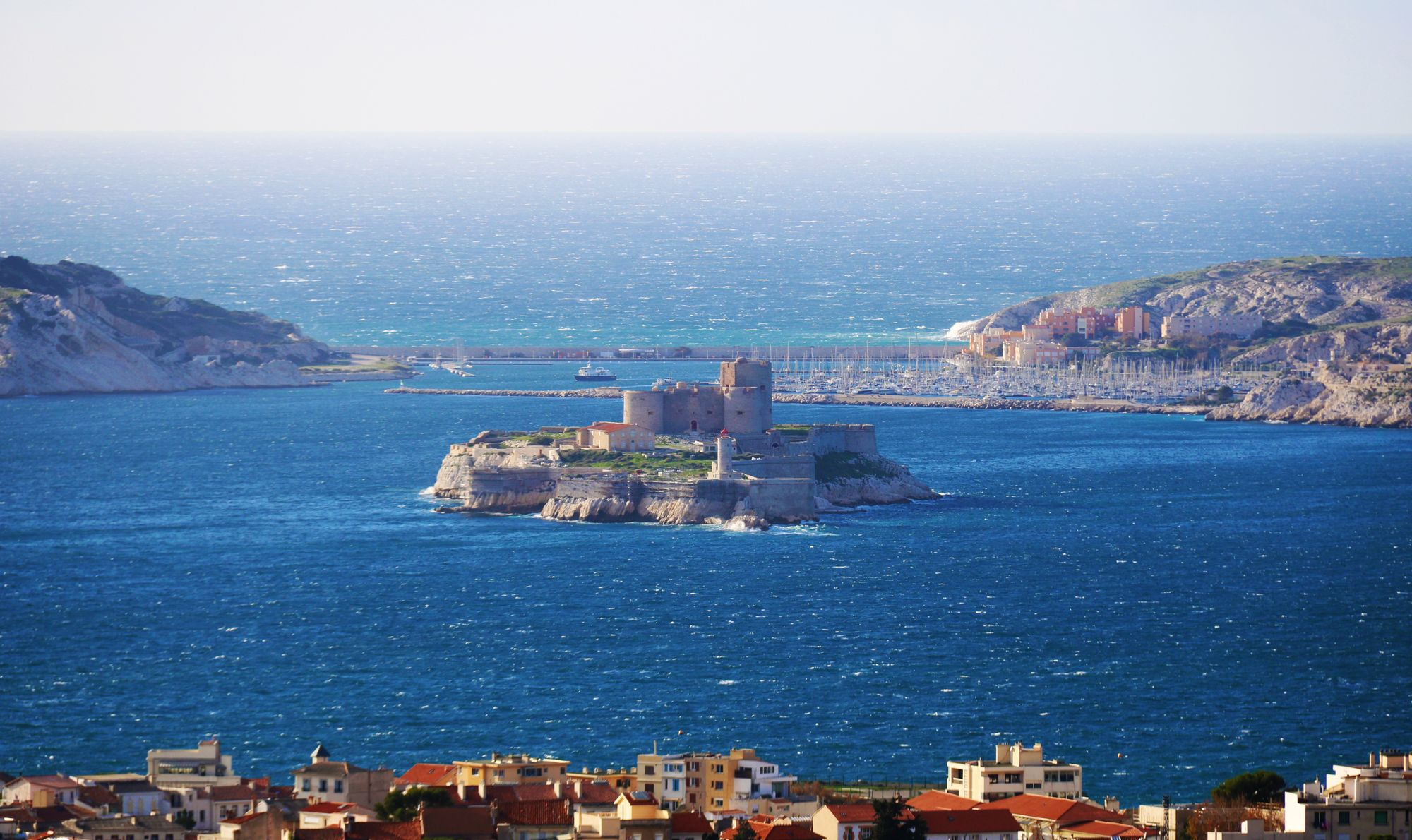 Jardin Botanique de Marseille
The Botanical Garden of Marseille is an ecological capsule of around 3,500 natural species. The gardens are categorised separately to facilitate appreciation: the traditional Chinese garden offered by the city of Shanghai, the palm garden, the garden of succulents, the garden of vines, the garden of medicinal plants, the vegetable garden, the Japanese garden, the Mediterranean garden and the South African plant greenhouse.
How to get around in Marseille
Getting around in Marseille is easy with excellent bus, tram and metro links that will take you anywhere in the city.
The tram lines are the city's most extensive public transport routes, with three lines and stops at major sites in Marseille. One advantage of taking the tram is seeing how places connect above ground and getting a better sense of the city than going underground on the metro.
The metro costs €1.60 for the first journey and €1.50 for further journeys. It serves two lines and accommodates all the main tourist attractions like Vieux-Port, Canabieres shopping district and Notre Dame du Basilica.
With more than a hundred bus routes in the city, it can be difficult for newcomers to Marseille. If you wish to travel by bus, you can find an overview of lines and timetables (in French only) on the Marseille Transport Authority (RTM) website.
For an original experience, board a ferry to cross the Old Port in two minutes for fifty cents! The ferry leaves several times a day from the Hôtel de Ville via the Old Port.
You can buy tram and metro tickets at most stations, tabacs and tourist information offices across the city. Or better yet, consider purchasing the Marseille City Pass, which offers unlimited travel on the city's public transport, discounted entry to several museums and attractions, a ride on Le Petit Train (an old-fashioned tourist train line), and other perks. You can choose between tickets that are valid for 24, 48, or 72 hours.
Suggested itinerary for a 3-day visit to Marseille
Here is a suggested 3-day itinerary to fully enjoy the Marseille experience:
Day 1 - Take a walk around the Vieux-Port and hop on a Colorbus for a tour of the city and bay. Stop at the Notre Dame de la Garde Basilica, the highest point in the city, where you can enjoy a 360-degree panoramic view. On your way down, cross the Vieux-Port by ferry and have lunch at Chez Madie Les Galinettes. Afterwards, visit the Mucem and the nearby Cosquer Méditerranée. Then stroll into Le Panier, the oldest neighbourhood in Marseille with its narrow cobbled streets and craft shops. To finish the day, have dinner at Sidi Bou Said for delicious Tunisian cuisine.
Day 2 - Visit Les Calanques National Park in Les Goudes, a small fisherman's village on the outskirts of Marseille, where you can enjoy hiking and watersports. We strongly recommend bringing comfortable shoes or trainers. Be sure to visit the Michelin-starred Grand Bar des Goudes for lunch before heading back to the city. In the afternoon, visit the Orange Velodrome for a stadium tour and buy merchandise from the club shop. For dinner, indulge in some of the best pizza and cuttlefish linguini in Marseille at Paule et Kopa.
Day 3 -  Why not spend your last day in Marseille shopping in La Canebière, a historic shopping district in the old town? Do not miss the opportunity to take street art photographs in Le Cours Julien. Treat yourself to one last fantastic lunch or dinner in the town at La Perle. Alternatively, you can take a day trip to the Roman city of Aix-en-Provence with its many 18th-century castles, beautiful fountains and great bistros like Il Etait Une Fois or La Fromagerie du Passage. Don't miss the Atelier Cezanne of the impressionist painter Paul Cezanne. You can also see his works at Musée Granet and Granet XXe.
Halal food and restaurants in Marseille
Marseille dishes are prepared with Mediterranean fish, colourful local vegetables, the highest quality olive oil and famous Provençal herbs and spices. In addition, you will find seafood and meat dishes, vegan dishes, and sweet treats served in local restaurants or street kiosks. Here are some Marseille dishes not to be missed:
Bouillabaisse: seafood-based, once known as the soup of the poor, and now a five-star restaurant soup. They are composed of a mixture of onions, potatoes, fresh herbs, fish, shrimp, mussels and lobster. The perfect dish to share with friends and family.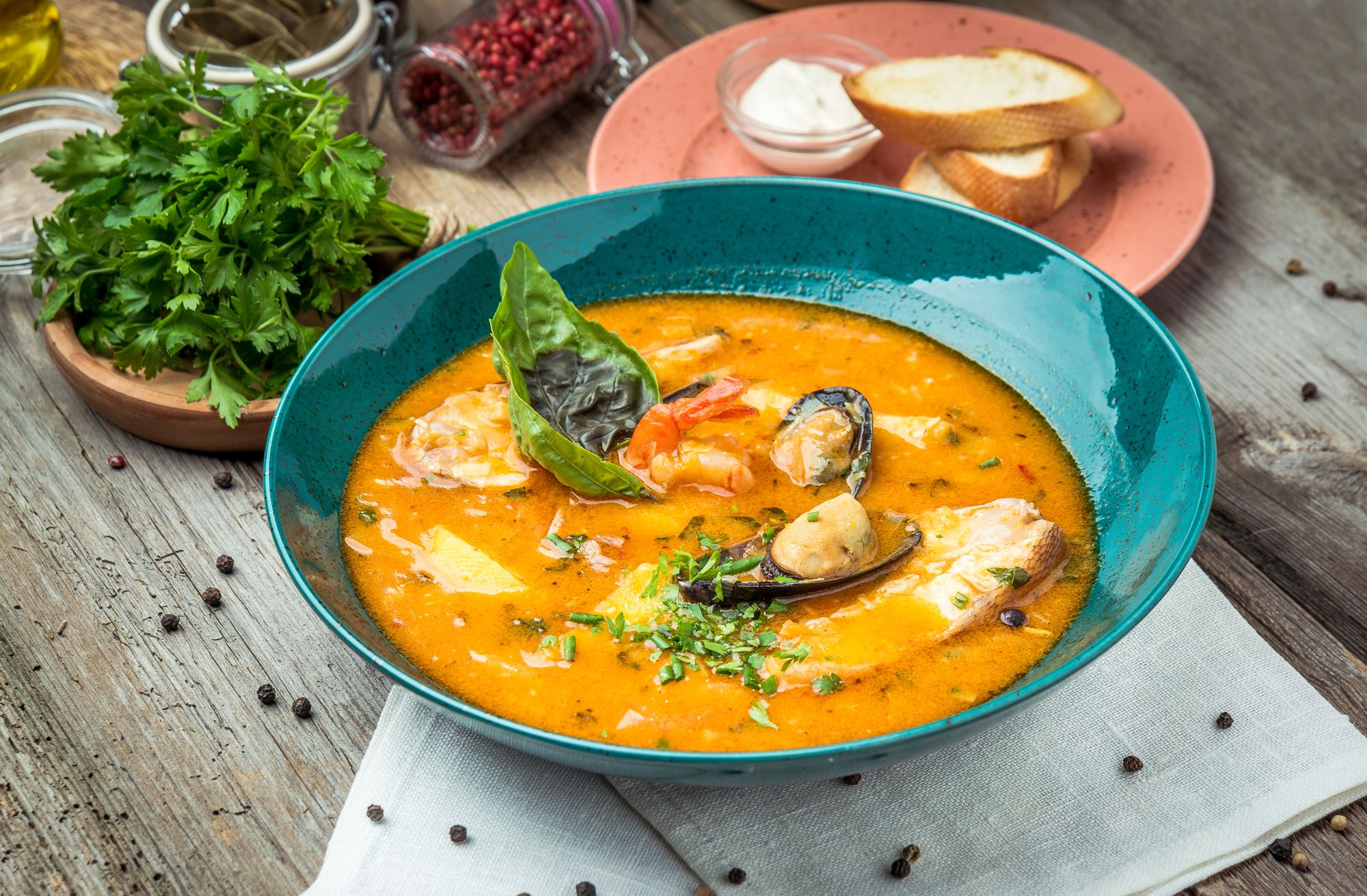 Tapenade: a paste made of black olives, capers, and anchovies with lots of garlic and olive oil.
Panisse: an alternative to fries or potatoes are these fritters made from chickpea flour. They are eaten as a starter or accompaniment to the main course.
Fougasse Provençale: brioche made with olive oil, orange blossom, and candied orange peel cut into small cubes.
Navettes: biscuits unique to Marseille that are shaped like a boat, flavoured with orange blossom and traditionally consumed on February 2nd, known as Candlemas Day.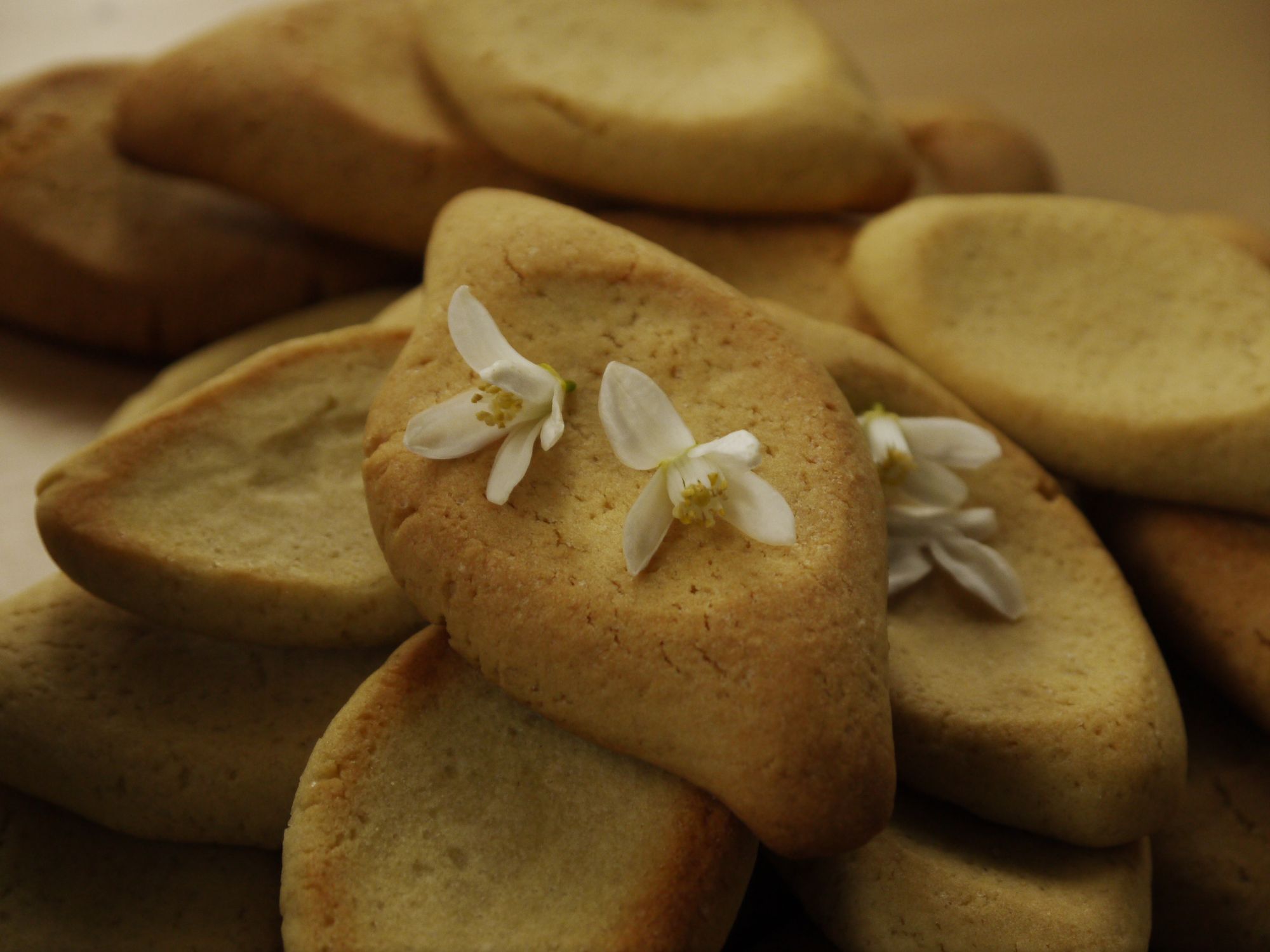 You will find several halal restaurants near the mosques. The 1st district offers countless choices of Turkish, Tunisian, Moroccan, and Pakistani restaurants and fast food on every corner. It is easy to find varied gastronomy for all occasions around Marseille:
La Perle is an elegant Mediterranean restaurant with a terrace and views of the old port.
Le Bcbg - Bœuf Chic Bon Goût is a French halal grill restaurant with a chic welcome.
Waroeng Bali is the first Indonesian restaurant in Marseille with exotic flavours.
Sidi Boud Said serves Tunisian and North African food local to the Vieux-Port.
Paule et Kopa serves excellent pizza also near the Vieux-Port.
Madie Les Galinettes is where you can try out traditional Marseille dishes such as Bouillabaisse served with Tapenades and Panisse.
Grand Bar des Goudes is a Michelin-starred restaurant near Les Calanques that serves some of the best seafood in Marseille.
Marseillais Dictionary
The spoken Marseillais is a mixture of French and the Provençal langue d'oc, considered by UNESCO as a seriously endangered language. If you want to assimilate during your stay in Marseille, here are the most frequently used words:
Adieu -  Hello
Adessias - Goodbye
Aqueste cop - This time
Autrement - Otherwise
Babi - Italian
Balayure - Dustbin
Baste - It doesn't matter
Bête - Traditional Marseille fishermen's boat
Cafi -  Full, filled
Cagnard - sun and heat, or space in full sun
Dégun -  person
Fada - crazy
Maï -  again
Tarpin - very
Tè vé - here, look!
Where to stay in Marseille?
Discover our selection of halal-friendly properties in Marseille. Halalbooking has 110 selected properties with unique characters and locations that will make your holiday more personalised.
Choose between renowned hotels around the world with the best views in town: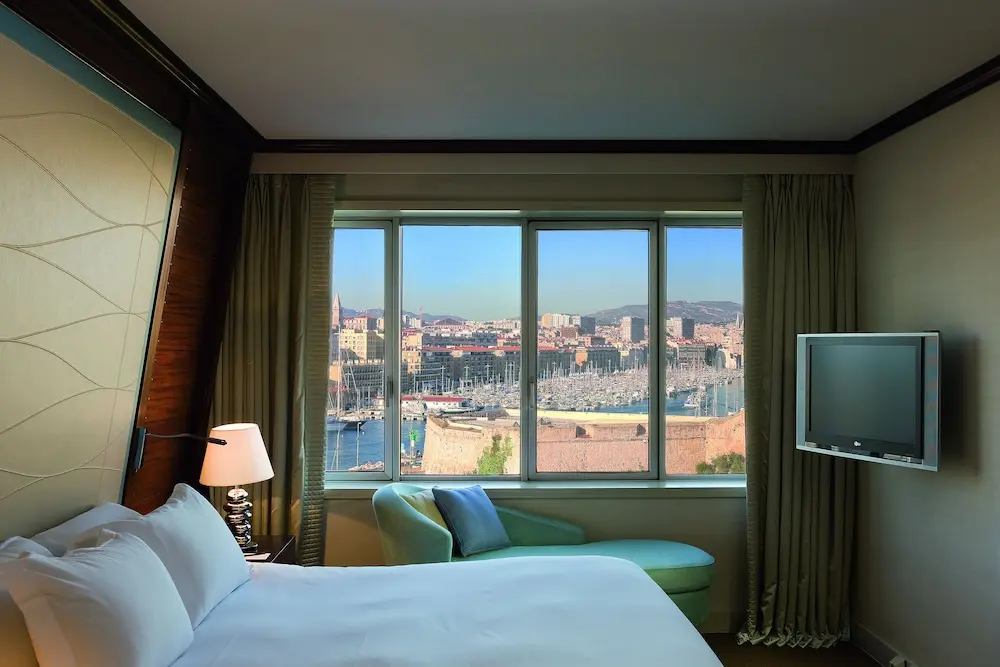 Or, choose your hotel according to your location: