Summer holidays in 2020 – what's changed?
Many of us have been waiting for the day when travel restrictions would be lifted and we could go back to visiting our favourite places.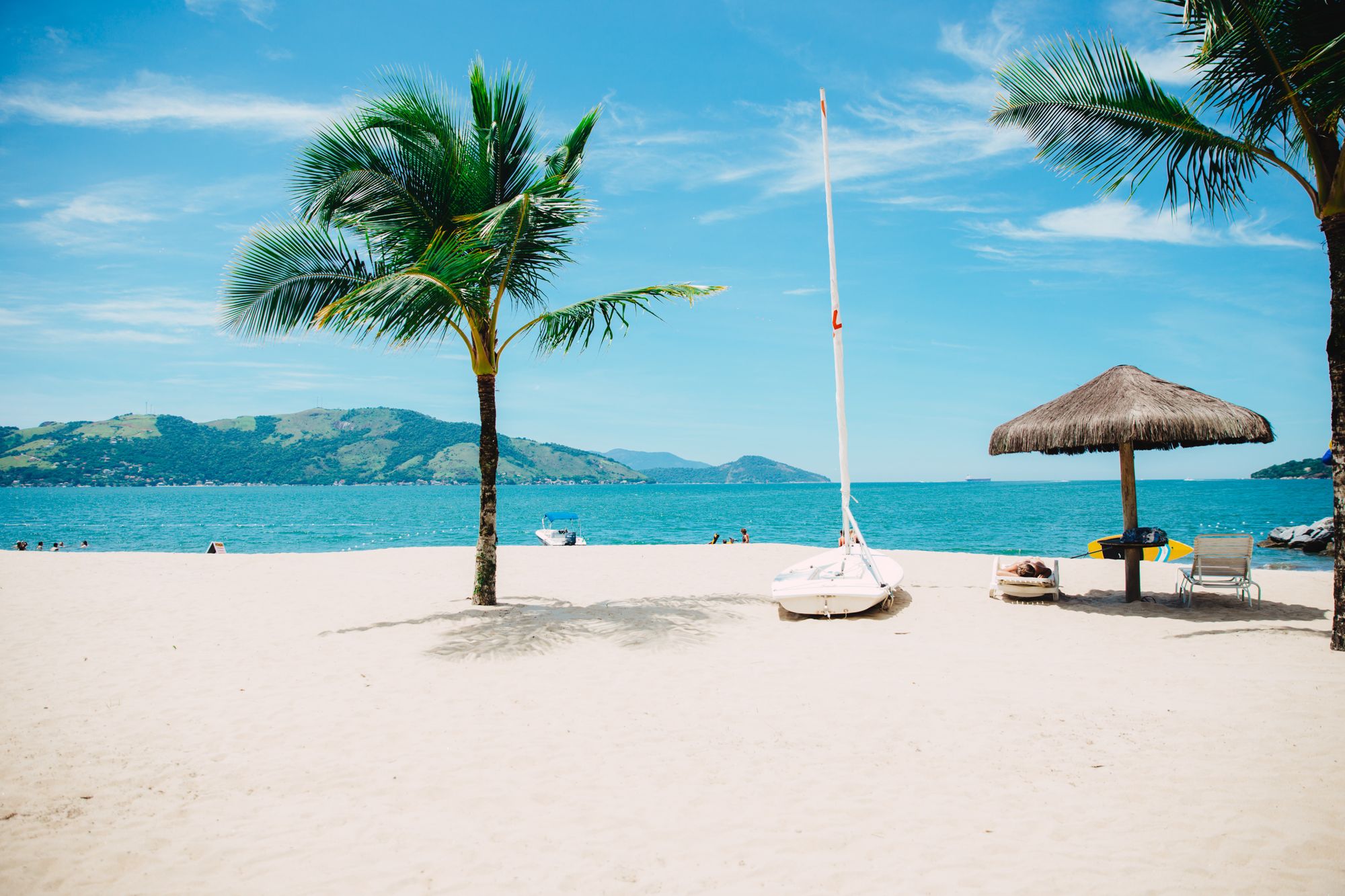 Where is open for tourism in summer 2020?
Turkey is the capital of halal-friendly holidays and has also been one of the Mediterranean destinations which has been quickest off the mark in adapting to post-Covid travel conditions.
How has Turkey adapted to tourism following the coronavirus pandemic?
The Turkish authorities have launched a 'safe tourism' campaign. As part of this, hotels and tourism establishments have to apply for a 'safe tourism' certificate. This means that they have to comply with over 100 measures to ensure the safety and security of their guests. These 'safe tourism' measures include:
Socially distanced sunbathing, swimming & lounging
Regular temperature checks
Plentiful hand sanitiser stations
Contactless open buffet - no self-service
Spa facilities by appointment only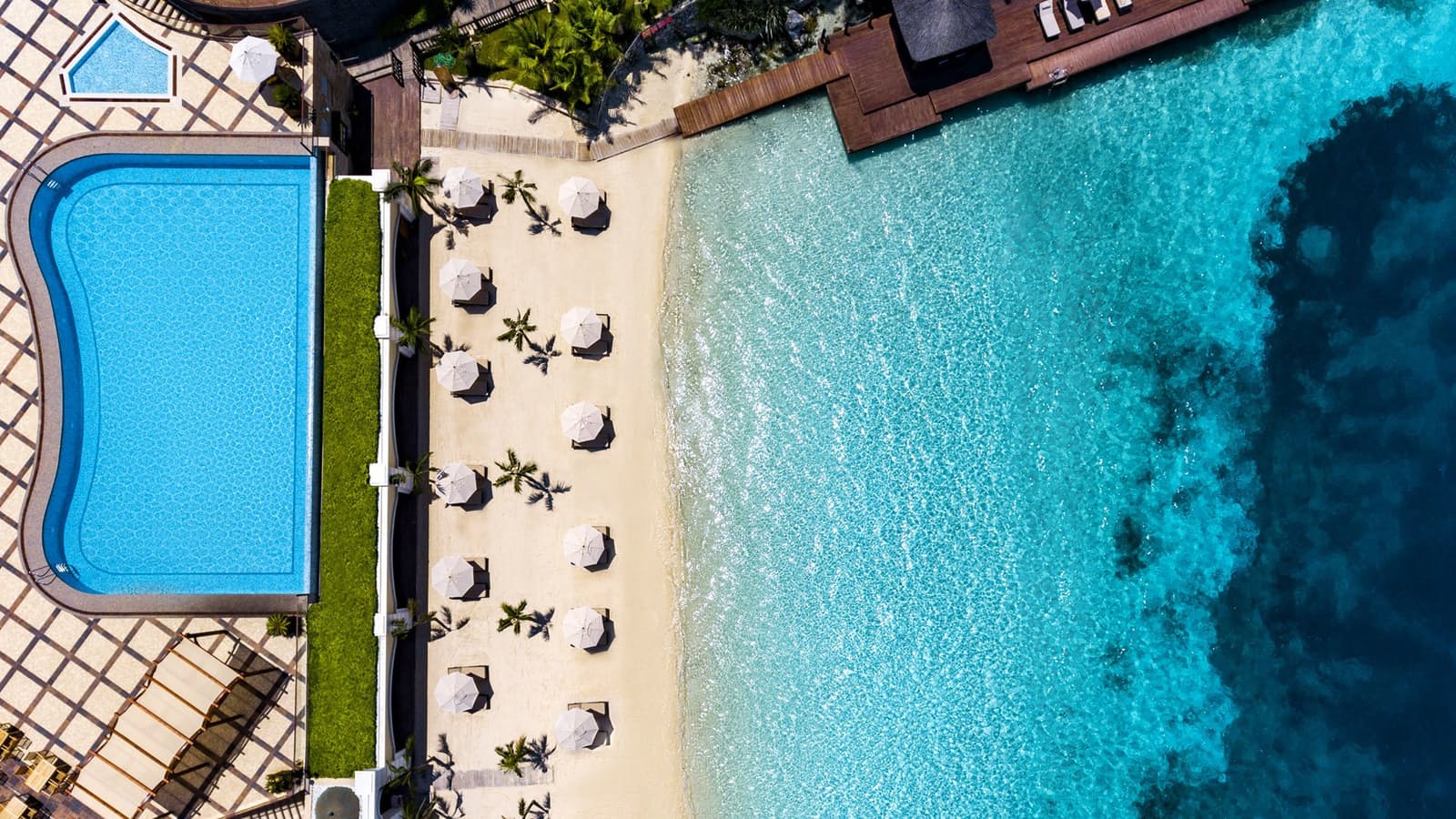 First-hand information from the holiday experts at HalalBooking
It won't surprise you to know that most of us at HalalBooking are keen travellers but the current situation is new and unfamiliar for all of us. Although we had all seen the videos issued by the Turkish authorities assuring visitors of their safety, we weren't sure how hotels would achieve the balance between imposing strict hygiene and ensuring a relaxing environment.
We wanted to find out, at first hand, what has changed and what has stayed the same.
So, we dispatched our Chief Marketing Office, Ufuk Seçgin, to do a tour of some of our favourite places and, naturally, we started with our most popular region, Turkey's beautiful Mediterranean holiday spot – Antalya. The resort of Alanya, which is in the region of Antalya, is home to many of the world's leading halal-friendly beach resorts.
We asked Ufuk Seçgin some questions about how it feels to travel and stay in hotels in the 'new normal'.
What has changed at the airport?
Everyone has to wear face masks whilst at the airport. Although in many countries this is the norm, in the UK it hasn't been compulsory to wear masks in public, so this did feel a bit different, but also very safe and secure. Obviously, queues for check-in and security all have to be socially distanced, so you do need to make sure you arrive at the airport in plenty of time to complete the necessary procedures.
What checks are taken before boarding?
Your temperature will be taken before boarding the plane, and obviously you shouldn't travel if you have any of the other symptoms of coronavirus.
Do you have to wear a mask on the plane?
Yes, you have to wear a mask throughout the flight, except when eating and drinking. It actually felt fine being on the plane, as I had checked the airlines hygiene procedures beforehand and made sure that they were doing everything possible to ensure my safety.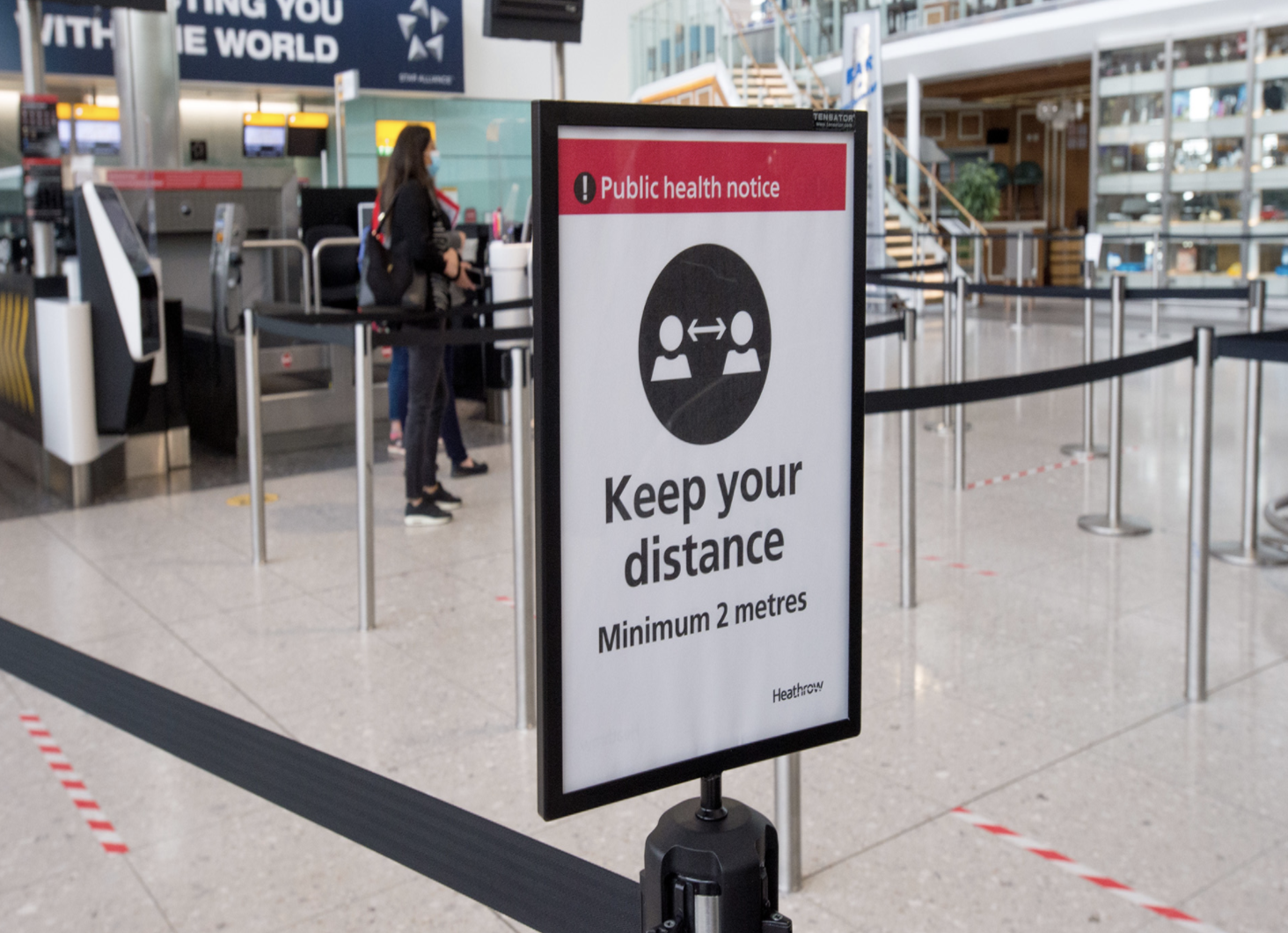 Is food still served during the flight?
Yes, this was the only slightly awkward aspect of the flight, which is that people seated in the same row can't eat at the same time, as only one person should remove their mask. For most people travelling on holiday this wouldn't be an issue, as you would most probably be surrounded by your own family, but since I was travelling on my own, I had to have a little negotiation with my neighbour about who should eat first.
What is it like checking in to a hotel?
On arrival at the hotel there is a 'Covid-19' station at the entrance, where your temperature is checked and noted prior to check-in. You also have to thoroughly cleanse and sanitise your hands before entering the hotel.
What is it like eating in a hotel restaurant?
Tables in the hotel restaurant are all set 1.5 metres apart, so that you only eat with those in your own party. In some hotels, your temperature is taken before you enter the restaurant, which means that there is a record for all guests, 3 times per day. In most hotels you have to wear a face-mask whilst walking around the restaurant but not whilst you are sitting at your own table.
Is there still an open buffet?
Large hotels still have an open buffet but all of the food is behind glass. There is no longer any self-service. You indicate what food you want and it is put on your plate by a member of staff wearing gloves and a face mask and given to you through a small hatch.
Of course, this does mean that you do have to stand in a queue for a bit longer, as the process takes longer than usual, so a little patience is required, but this is a small price to pay for knowing that the whole process is safe and hygienic.
Hotels haven't reduced the variety of food available. So there are plenty of different types of food to choose from and you can still have as much food as you like. I actually liked the way that food is presented behind glass. It is more hygienic and I also noticed that as a result of the new measures in the restaurant, food waste has been reduced significantly, which was something, which always saddened me.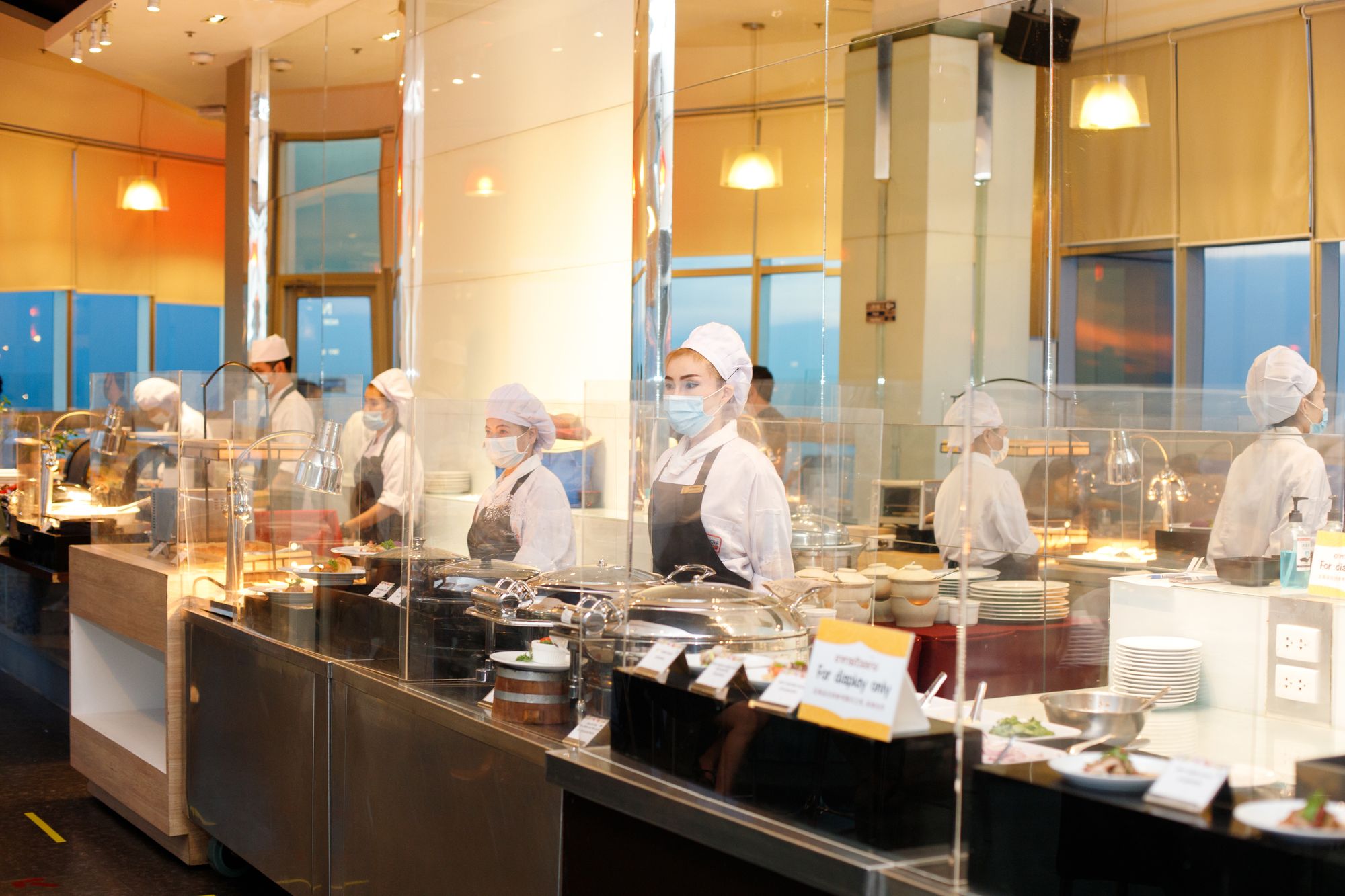 What about swimming and sunbathing?
There are strict regulations to ensure the chlorine content of swimming pools is high enough to kill any viruses and bacteria. Loungers are placed far enough apart to ensure social distancing and there may be a restriction as to the number of guests allowed in the pool at any one time. At the moment, hotels are quieter than usual so it is a great time to visit without having to worry about too many people being around the pool or on the beach.
Have the women-only pools and beaches been affected?
No, all of our women-only pools and beach areas are open as usual with the same security and restrictions in place to ensure complete privacy for female guests.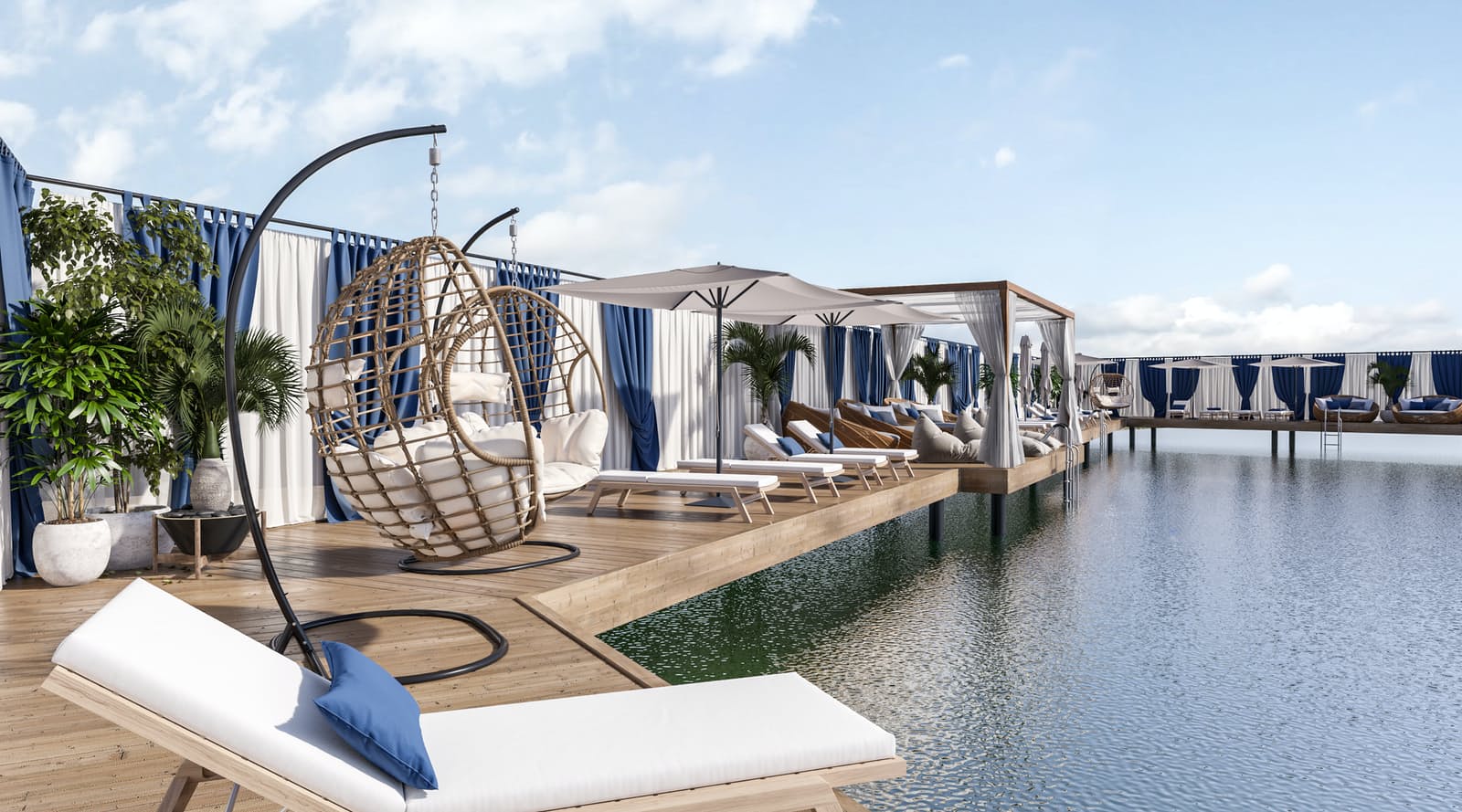 Do you have to wear a mask in the hotel?
Individual hotels will have their own requirements but for most hotels you only need to wear a face mask whilst you are in the restaurant and not seated at your own table. You may also need to wear a face mask for certain spa treatments or whilst having your hair styled, for example.
Can you still use the spa in the hotel?
The 'safe tourism' measures do allow spas to be open with the operation of a booking system, limiting the amount of time any guest can spend in the spa and allowing for a minimum period of thorough cleaning between guests. Some hotels, however, have decided that they don't feel comfortable opening their spas at this time, so if this is important to you, do check before booking.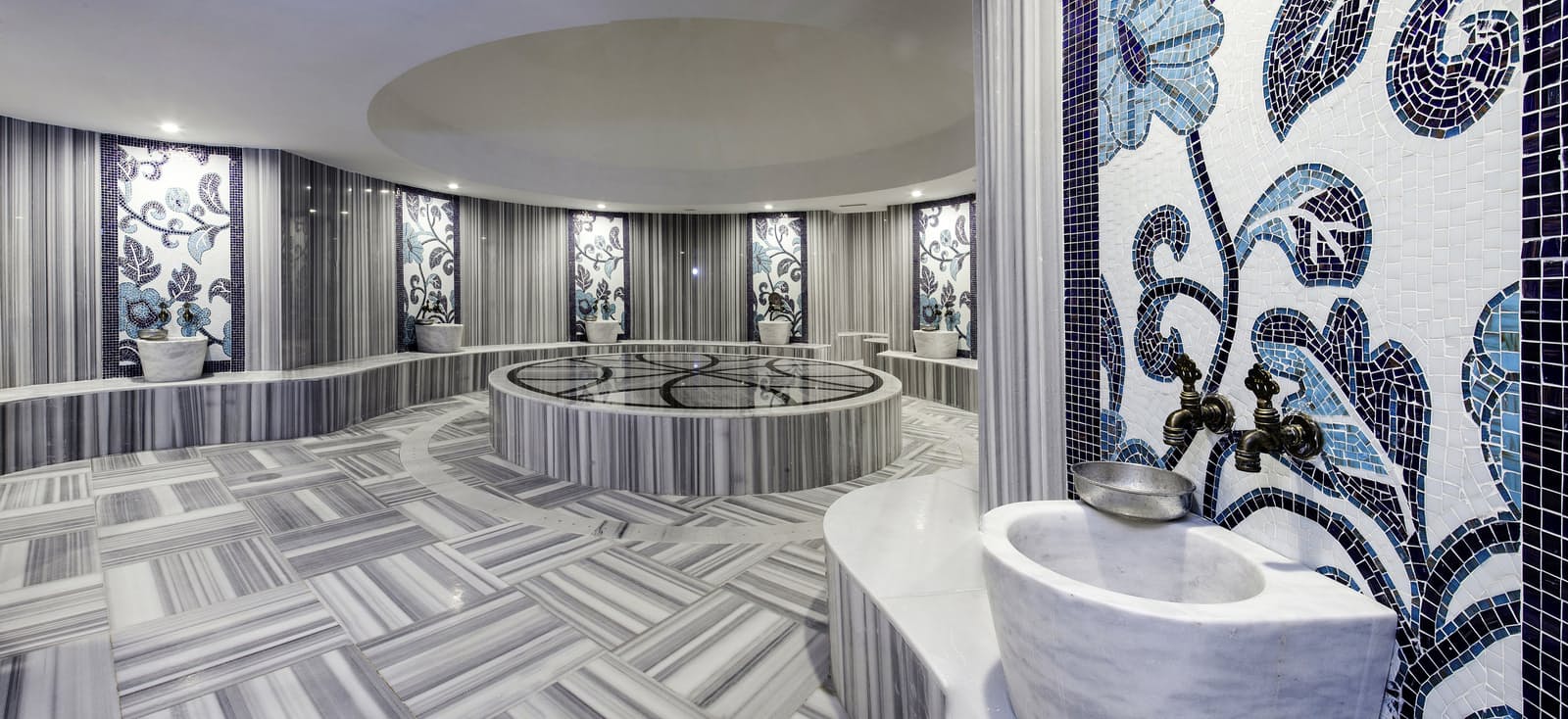 Is there still entertainment?
Most hotels are continuing their programme of activities and entertainment as usual, although some aspects have been adapted to ensure social distancing. Facilities such as games rooms are usually now subject to a booking system for the use of one guest or family at a time, with thorough cleaning in-between.
Does it feel relaxing staying in a hotel?
Yes, the hotels I visited have done a great job of combining ensuring peace of mind with creating a relaxing holiday atmosphere.
The HalalBooking guests who have visited in July 2020 have been leaving fantastic reviews, which confirm my impression that you can thoroughly enjoy your holiday in Turkey this summer.
You don't need to take my word for it, here are some of the reviews:
The space is huge, beautiful and very well maintained. The women-only area is absolutely splendid, with nothing missing. The unlimited meals, snacks, cocktails, are excellent. Staff is dedicated to taking temperatures on entry to the restaurant, ensuring the wearing of masks in enclosed spaces, with mandatory masks for staff. This allows a certain peace of mind despite the existence of covid."
Amina, France, 3 nights, July 2020
What is it like going out and about in the resort?
As far as I could see, most restaurants and shops in the resort areas were open as usual and people were out and about in the streets, enjoying themselves as usual. In Turkey, it depends on the local region whether or not you are required to wear a face mask in public, so you should check this before going out.
What is the advantage of travelling in July or August 2020?
The weather in Turkish beach resorts is hot and sunny – the perfect antidote for those of us who have been in lockdown for months.
Hotels in Turkey are taking hygiene measures seriously – they are inspected every month to retain their 'safe tourism' certificate.
Many Turkish halal-friendly resort hotels are offering great deals for those who want to travel.
Hotels are quieter than usual with 30-60% occupancy, so won't be too busy for those concerned about social distancing.
Many airlines are offering special fares for Summer 2020.
Historic sites and other attractions are quieter than usual, for those who want to explore Turkey's rich culture.
What was your conclusion about holidaying in Turkey this summer?
My conclusion is that it is pretty safe to travel. This time I was visiting for work, but I will be returning to take my family to one of the resorts, as I believe that the hotels have done a fantastic job to ensure the safety of their guests whilst operating as normally as possible. I spoke to many guests and they all confirmed that they felt safe and that they are enjoying themselves and having a great holiday. So my message is if you are not in a high risk category and feel like having a holiday, pack your luggage and make the most of the low prices and relatively quiet resorts and book a last minute holiday!