Tangier, the international city with Spanish influences
With the Strait of Gibraltar separating Tangier from Europe, the city clearly stands out from the rest of Morocco. The most cosmopolitan of Moroccan cities, it seduces with the mosaic of cultures influenced by the many conquests and transitions of power: Arab in the 5th century, dominated by Europeans from the 6th century (Portuguese, Spanish then English). The city has been officially an "international zone" since 1923. Due to its exceptional geography, strategically located between the Atlantic and the Mediterranean, the city offers direct access to the beaches of these two seas!
We are entering the northern part of the Kingdom, where Andalusian culture and architecture have left a strong legacy, while France is more present in the centre and south of the country.
Good to know: Tangier is positioned in the UTC/GMT+0 time zone in winter and UTC/GMT+1 in summer and the official currency of Morocco is the dirham (MAD) with an exchange rate of approximately 10 Moroccan Dirham = 0.79 British Pounds.
Main attractions/activities in Tangier
Cap Spartel
Hercules Caves
Medina & Kasbah
Mnar park
Swimming pools of the Club Tangerois de Tir
Rmilate Forest Park - Perdicaris Forest
Diplomatic Forest
Donabo (Botanical Gardens)
Malabata Corniche
Jojo Land
Plaza de Toros
Villa Harris Gardens
Hammams
Beaches
Ibn Battuta Stadium
Excursions
Mosques
Museums
Markets
Restaurants
1. Cap Spartel
Cap Spartel is above all a cape, unique in the world, where the Mediterranean and the Atlantic meet! It is said that if the weather conditions are ideal, it is even possible to visualise a line that separates the two seas. The Cape lighthouse is still in operation but inaccessible to the public. It is visible from afar and gives a mysterious touch to this unique place. The Cap Spartel restaurant offers a moment of relaxation with the family. Location

2. Hercules Caves
The UNESCO-listed caves of Hercules are particularly famous for the view of the Atlantic entrance to the Strait of Gibraltar through a rocky window that reveal the shape of Africa! The path leading to this famous rocky window is adorned with stalactites and stalagmites. 60 dh entry fee. Location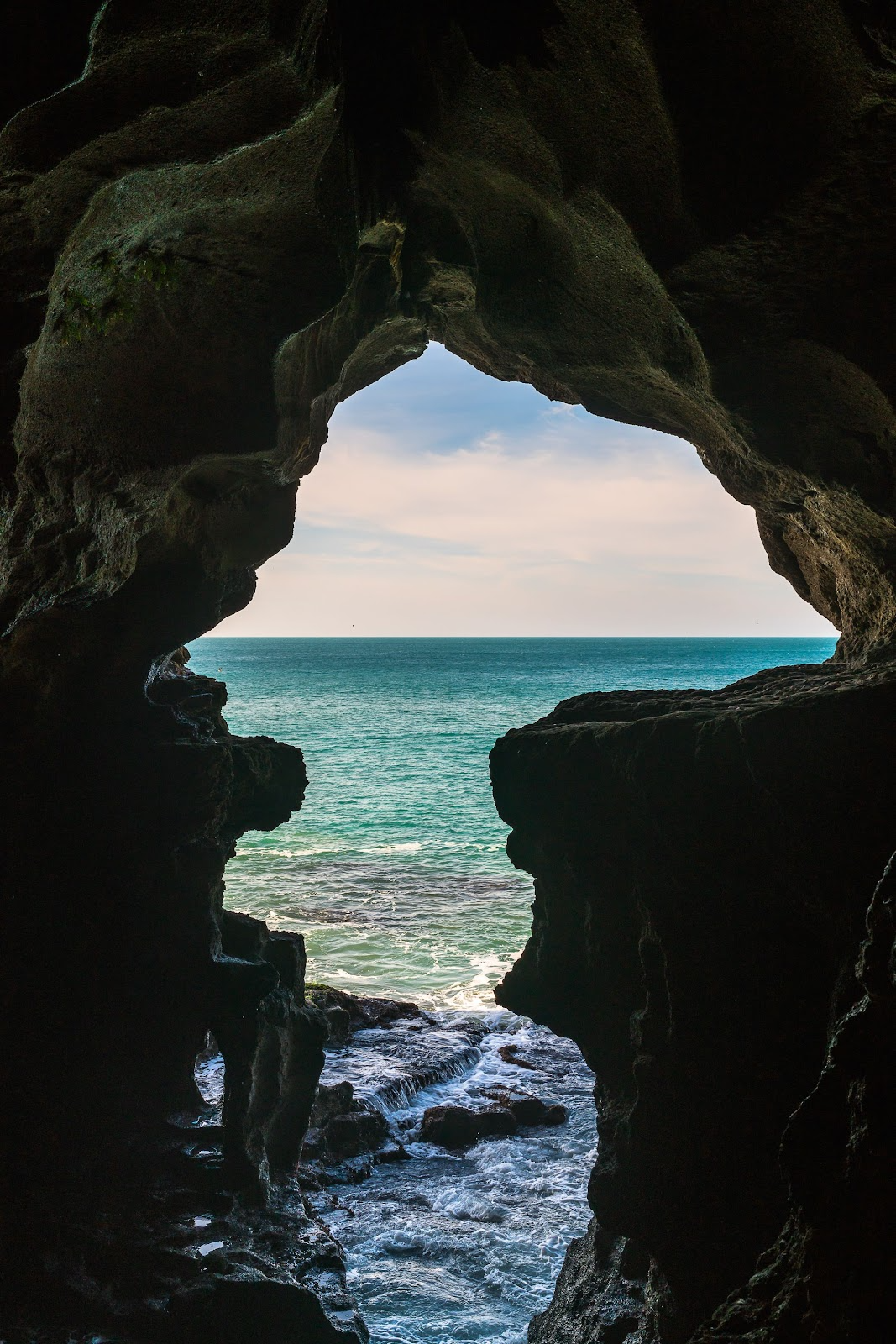 3. Medina & Kasbah
Lose yourself in the old town! What's so appealing about the old medina are the endless miles of small, narrow paths between buildings that are easy to get lost in. Allow 2-3 hours to explore the medina and its restaurants, cafes, crafts, museums and amazing harbour views.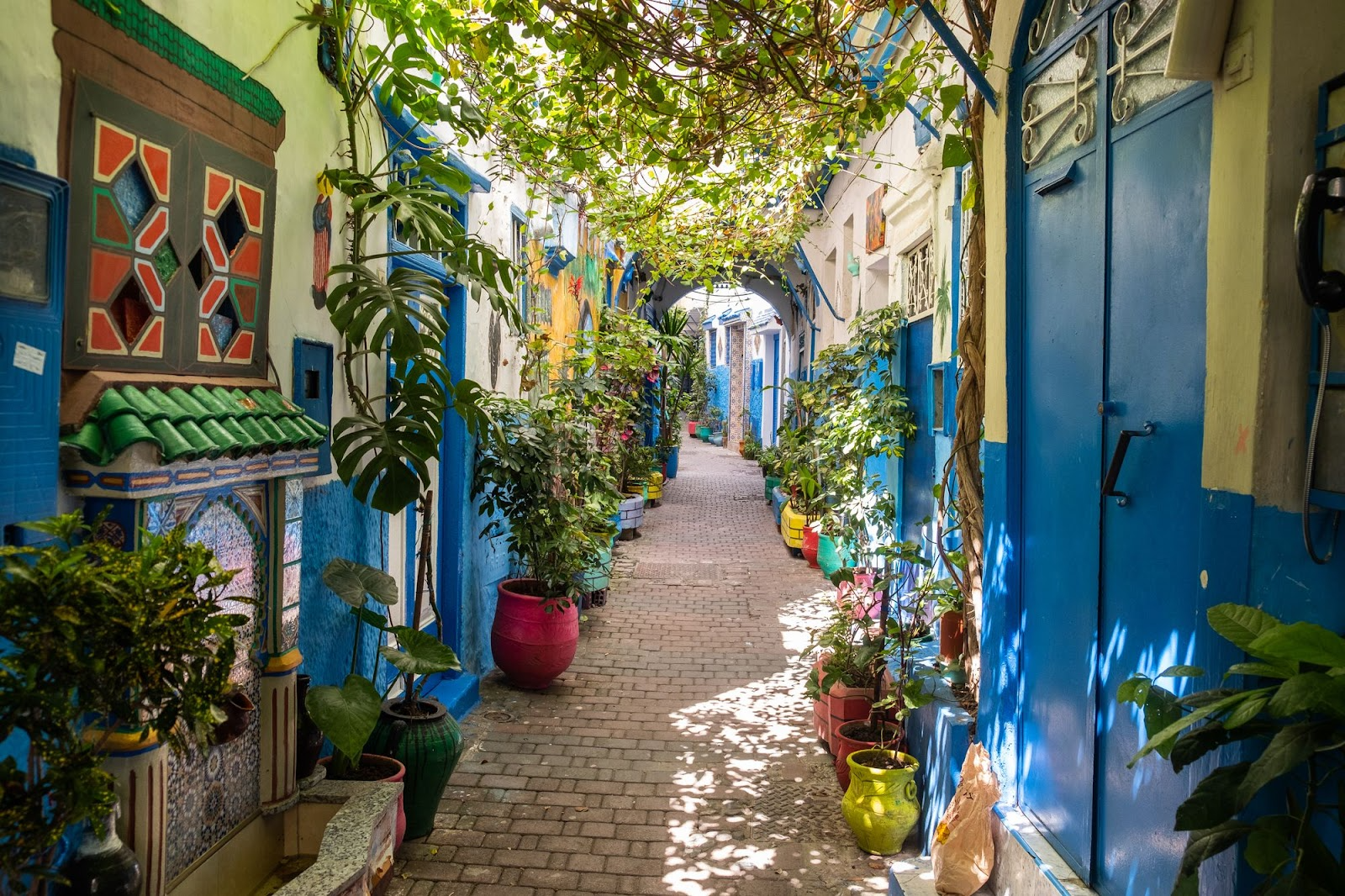 4. Mnar Park
Mnar Park is among the favourite attractions of holidaymakers in Tangier. It is a large entertainment complex, including hotel, restaurant, game room, rides and water park with large water slides. Wearing a burkini is allowed! The entrance fee is around 220 Dh for adults and 130 Dh for children.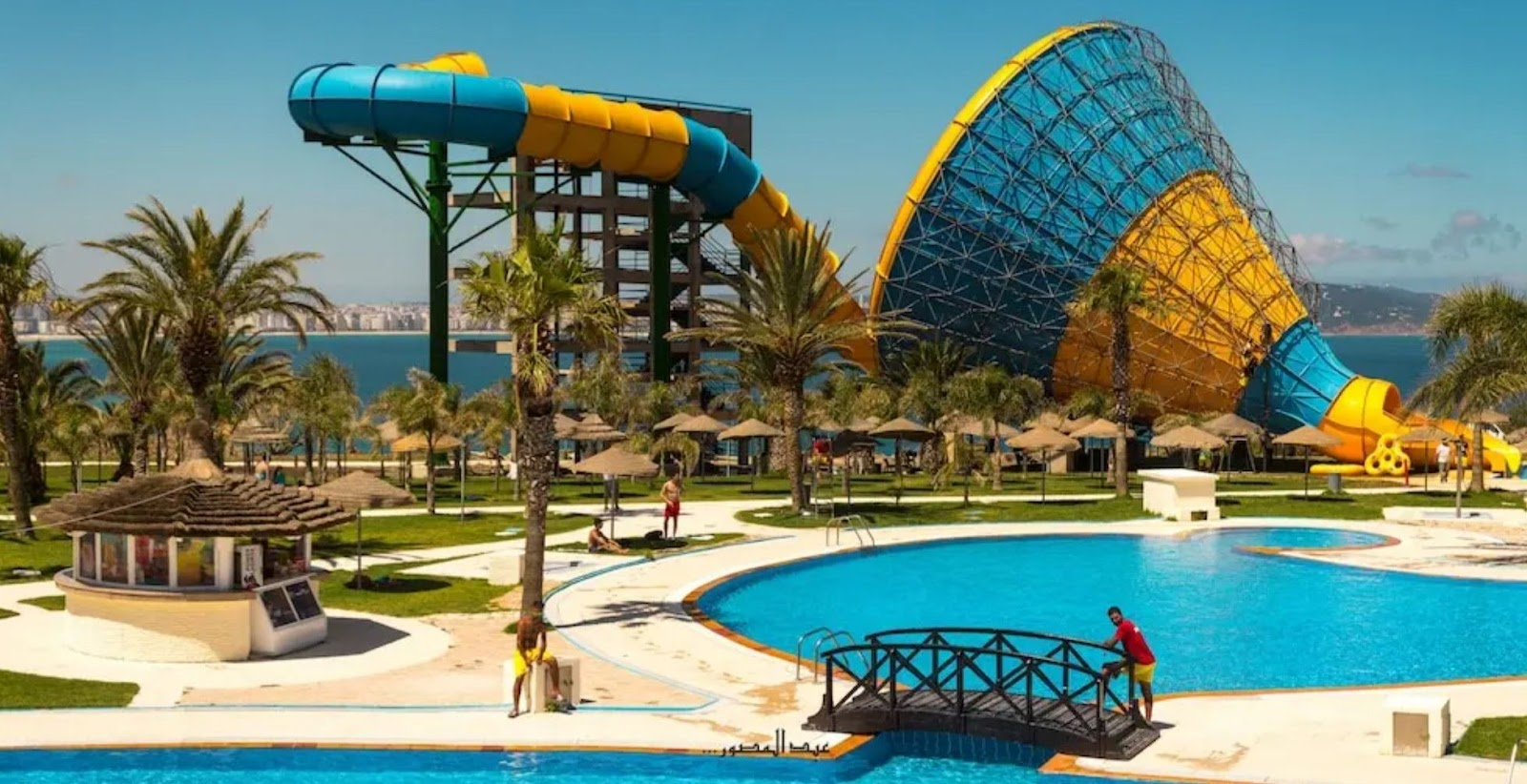 5. Swimming pools of the Club Tangerois de Tir
The swimming pools of Club Tangerois de Tir, located 15 minutes from Tangier in the direction of Assilah, are very popular because they are separated for men and women. Indeed, there are two fully-secluded outdoor swimming pools separated for women and men, children are allowed to pass through the connecting door supervised by the staff. So that women can fully enjoy their pool experience without being overlooked, telephones are prohibited and must be returned at the entrance in exchange for a ticket. Catering on site. Insider info: Friday is a day without music for total tranquillity! Location
6. Rmilate Forest Park - Perdicaris Forest
Considered one of the most beautiful urban parks in Morocco, Rmilate Forest Park, also known as Perdicaris Park, is a true haven of peace. This coastal forest is home to diverse trees such as cork oak, crimson oak and zean oak (which usually grows in areas over 800 metres above sea level), as well as pine, which imparts a woodsy scent throughout the walk.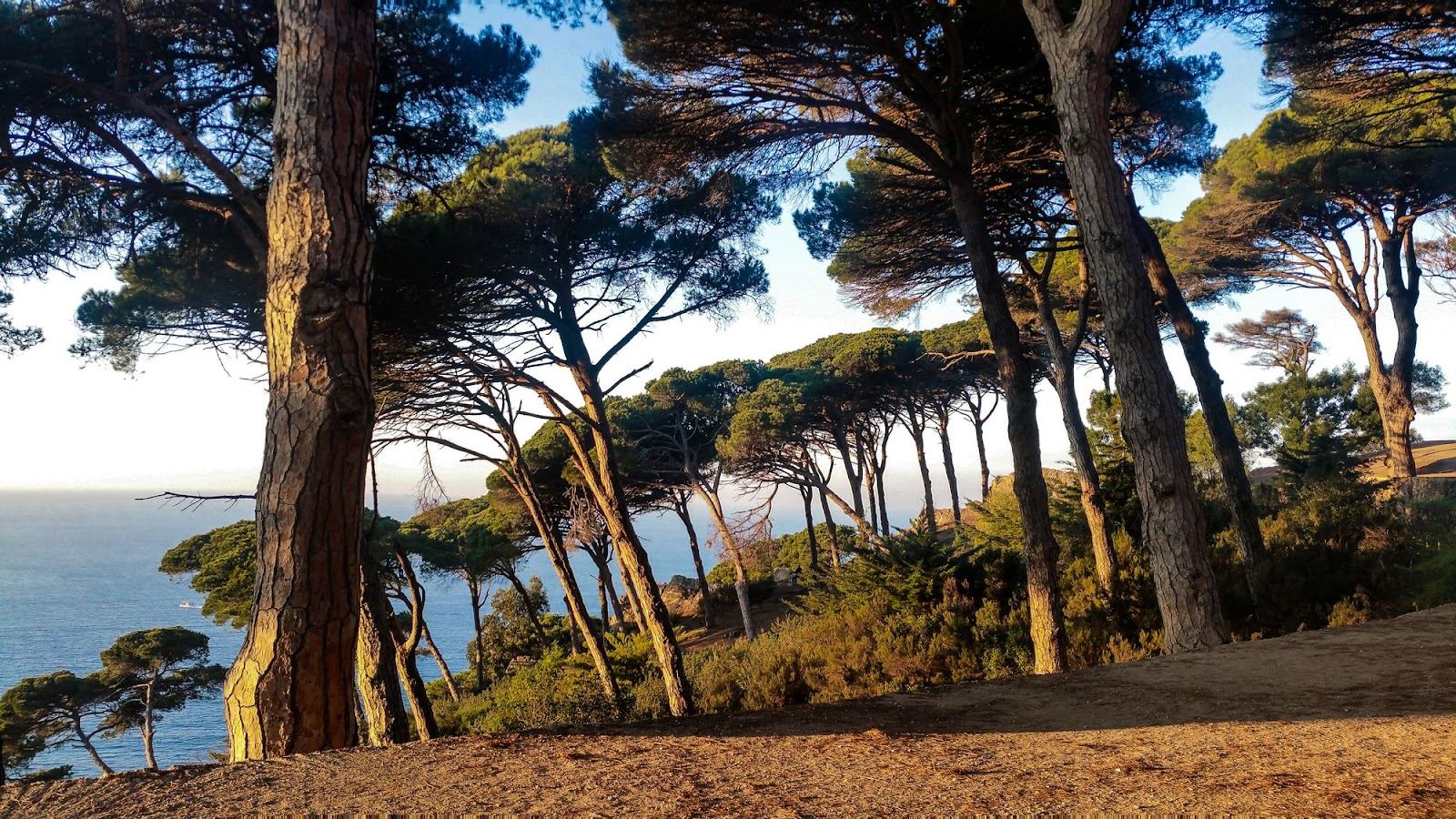 An orange juice merchant offers freshly squeezed juice at the entrance to the park. But, keep this option for a treat on your way back, the juice will be all the more appreciable! After about 300 metres, you come across the magnificent castle of Perdicaris, built in 1878 by an American of Greek origin in the middle of this forest to treat his wife suffering from tuberculosis. The castle recently opened its doors to the public. 200m from the castle, there  is a large, magnificent rocky viewpoint with breathtaking views of the Mediterranean Sea and the Atlantic Ocean. Location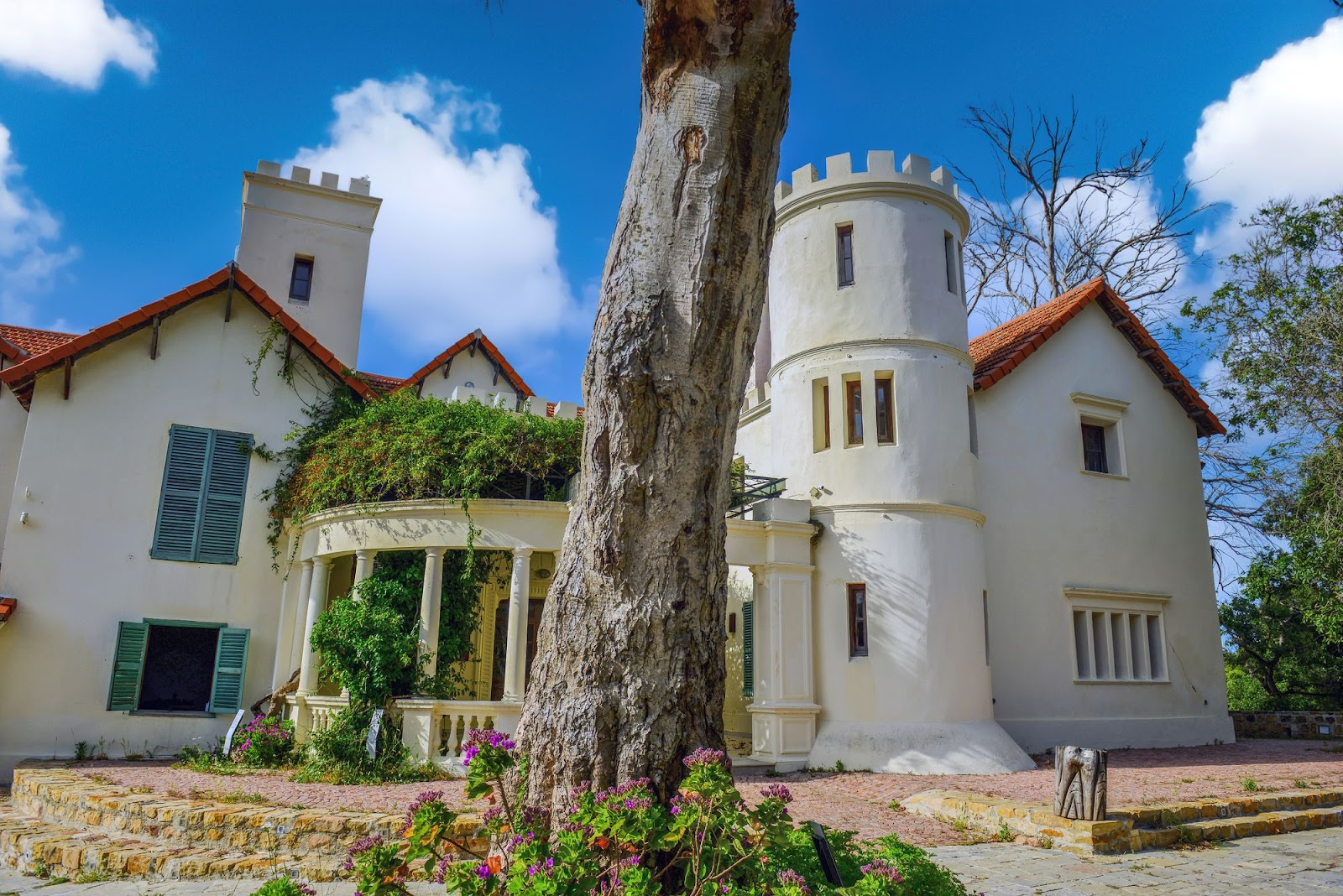 7. Diplomatic Forest
Located in the municipality of Gueznaya, outside Tangier (about 30 minutes by car), the diplomatic forest is laid out in a very pleasant setting, with marked paths suitable for families. Its beach is one of the most beautiful neighbouring beaches of Tangier, bringing together land and seascape! A walk / hike between 3 and 10 km can be considered, with the key to a good meal at chez Abdou. Location of the car park.
8. Donabo - Botanical Garden
Enjoy the plant and flower paths with beautiful natural constructions that invite you to sit, stroll and discover rare species of birds and butterflies. Finally, take a seat at the café-restaurant in a magnificent setting with a sea view. Entrance fee is 50 Dh per adult and 25 Dh per child. Location
9. Malabata Corniche
The Malabata Corniche invites you to stroll along the shores of the Mediterranean. It offers small creeks for swimming, a skate park to entertain our youngsters and water activities. For the little ones, pony and horse rides are often available. Countless restaurants can be found all along the Corniche.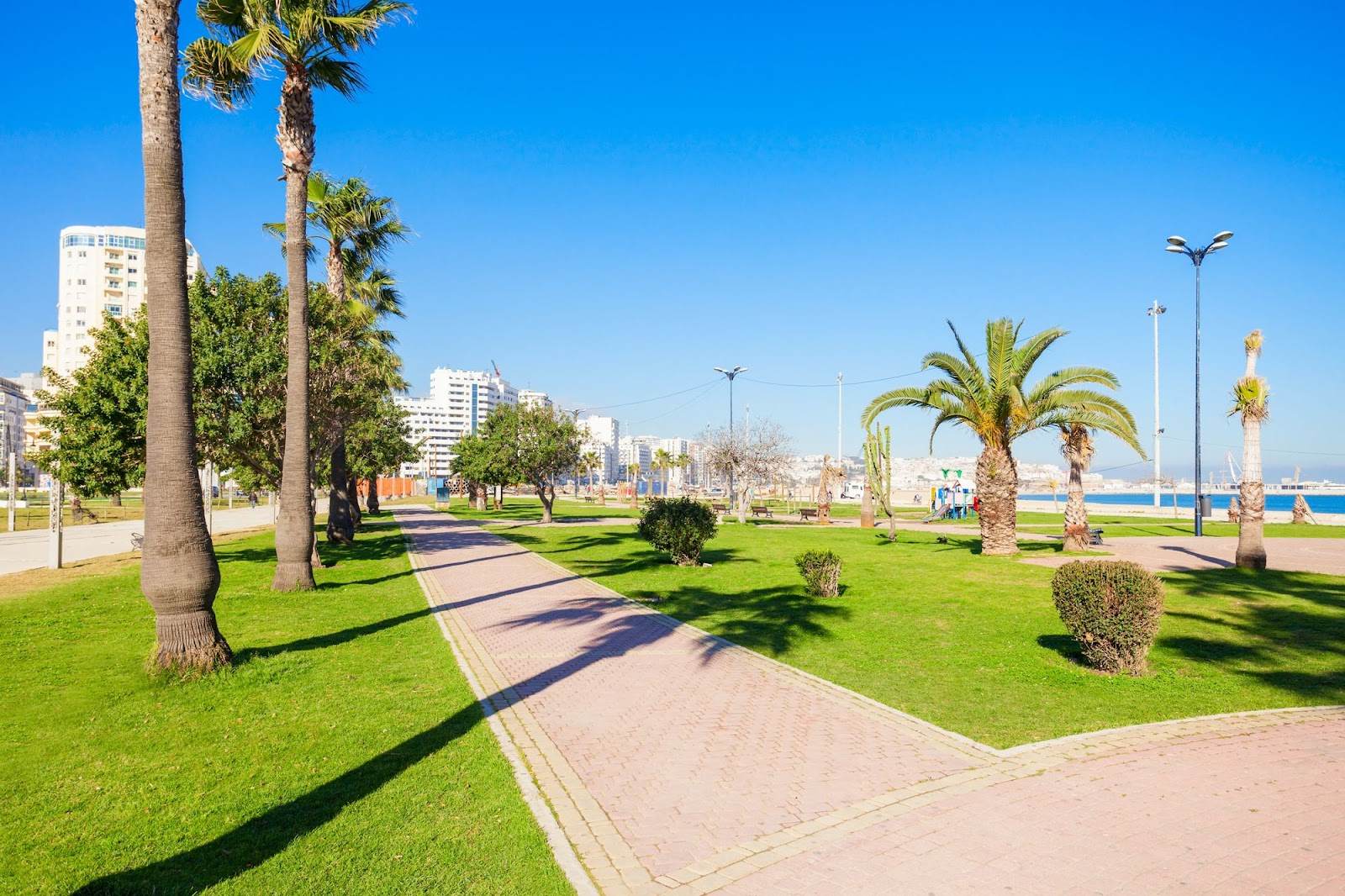 10. Jojo Land
A play park for children up to 12 years old with indoor play areas, recommended if you come across a rainy week in Tangier or if it is really too hot to stay outside.
11. Plaza de Toros
The arenas of the city of Tangier are one of the many legacies of Spanish colonisation. Until the 1990s, bullfights took place here before giving way to shows, concerts and other entertainment. In recent years, the bullring was no more than an abandoned place, but a revival of this heritage is envisaged to make it a cultural space. Location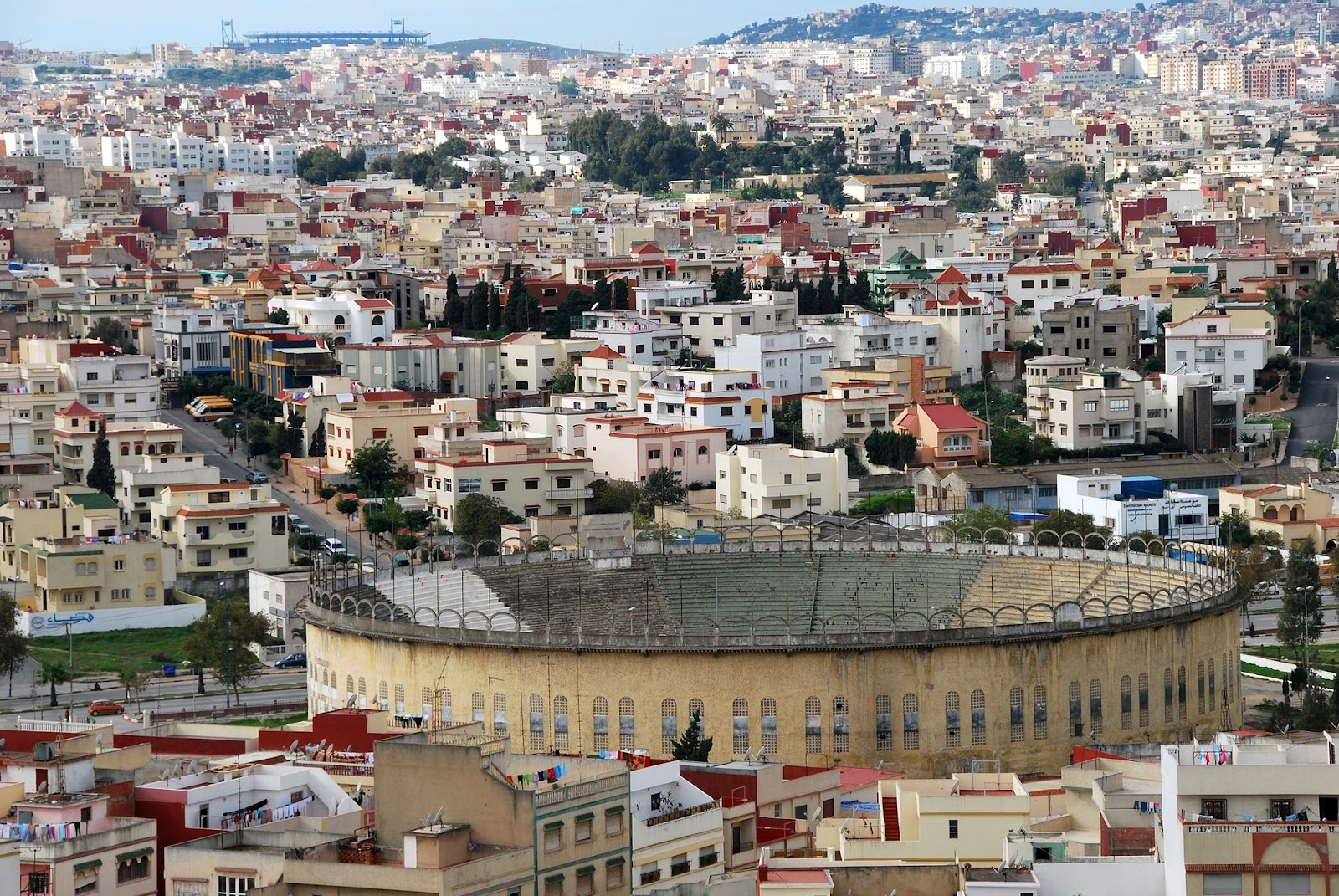 12. Villa Harris Gardens
The first owner of the Harris villa was Walter Burton Harris at the end of the 19th century, a cultured aristocratic journalist who brought back from his travels many species of rare plants which he cultivated in the spirit of urban and picturesque English gardens. After Mr. Harris's time, the place became a casino before closing in 1940, during the Spanish occupation. It was then rented by Club Med in the 1960s, which used it as a vacation village. After Club Med closed in 1992, the garden became a squat for nearly 25 years. The architect Mehdi Kabbaj brought this garden back to life while keeping in mind the concept of Walter Harris to become the great central park of Tangier that it is today. Harris Villa offers playgrounds, a café and an exceptional green space spread over 9 hectares inviting you to stroll. Location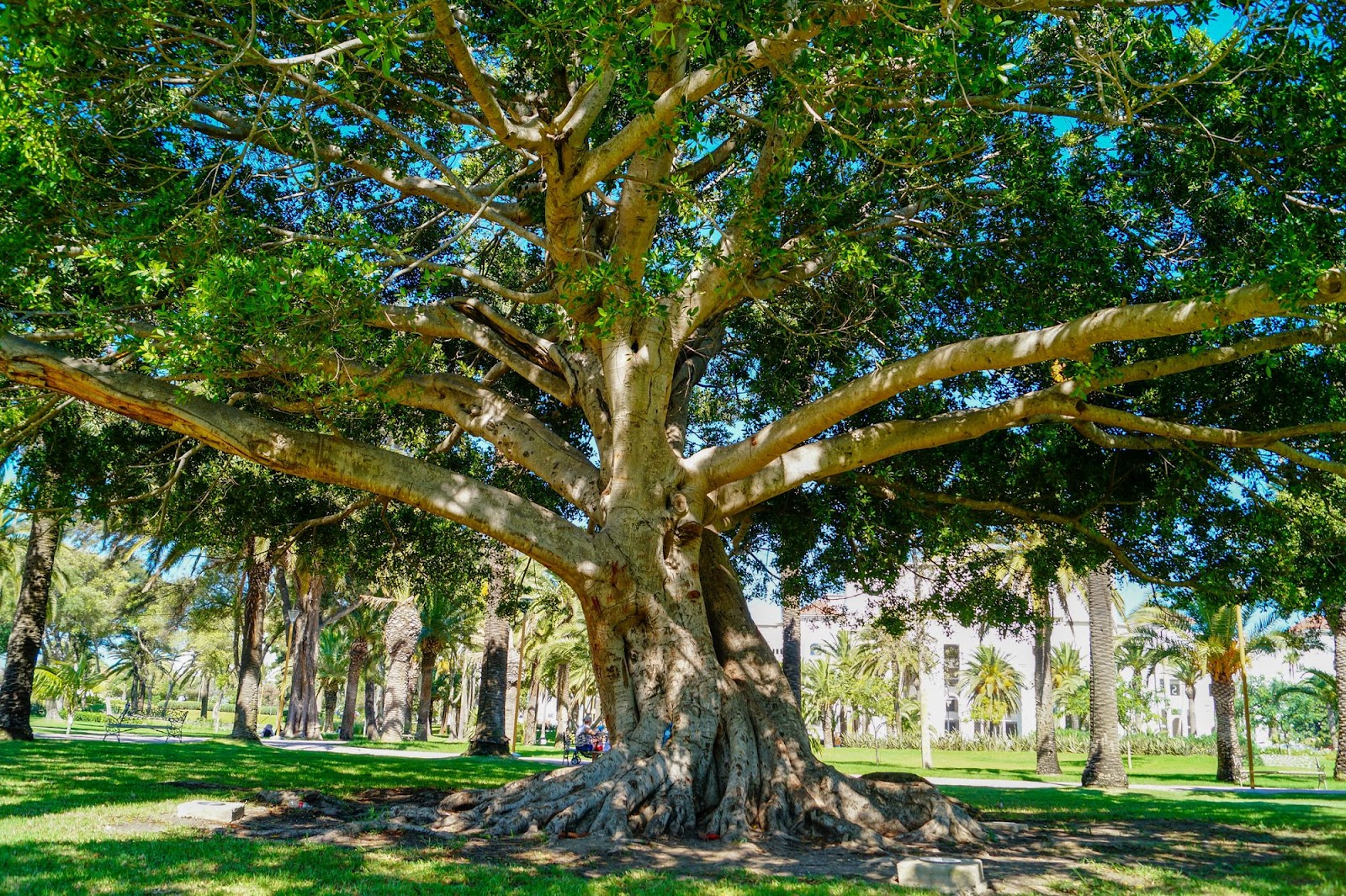 13. Hammams
A visit in the traditional hammam is an ancestral tradition and is anchored in the everyday life of Moroccans. You will not regret it ! You will come out rejuvenated! Here is the process:
You are greeted by the women at the reception, one of which will accompany you to the changing room, where there is a locker with a key to leave your personal belongings. When it is your turn, you are invited to the sauna to spend about 15 minutes there. The lady will pass black soap on your body to open the pores during this moment of relaxation. Then, the lady will pick you up to take you to the next room where you lie down on a hot stone table. She will rub your whole body wearing gloves with ghassoul, a mineral clay (healing clay) from the Moroccan Atlas Mountains, exfoliating all the dead skin that covers the body! Depending on the package chosen (classic or VIP), there follows a massage of the back, hands, feet, or/and a face mask. Then you are rinsed off and wrapped in a bathrobe. Finally, you are invited to lie down on a deck chair to sip on mint tea, gently emerging from this hammam experience.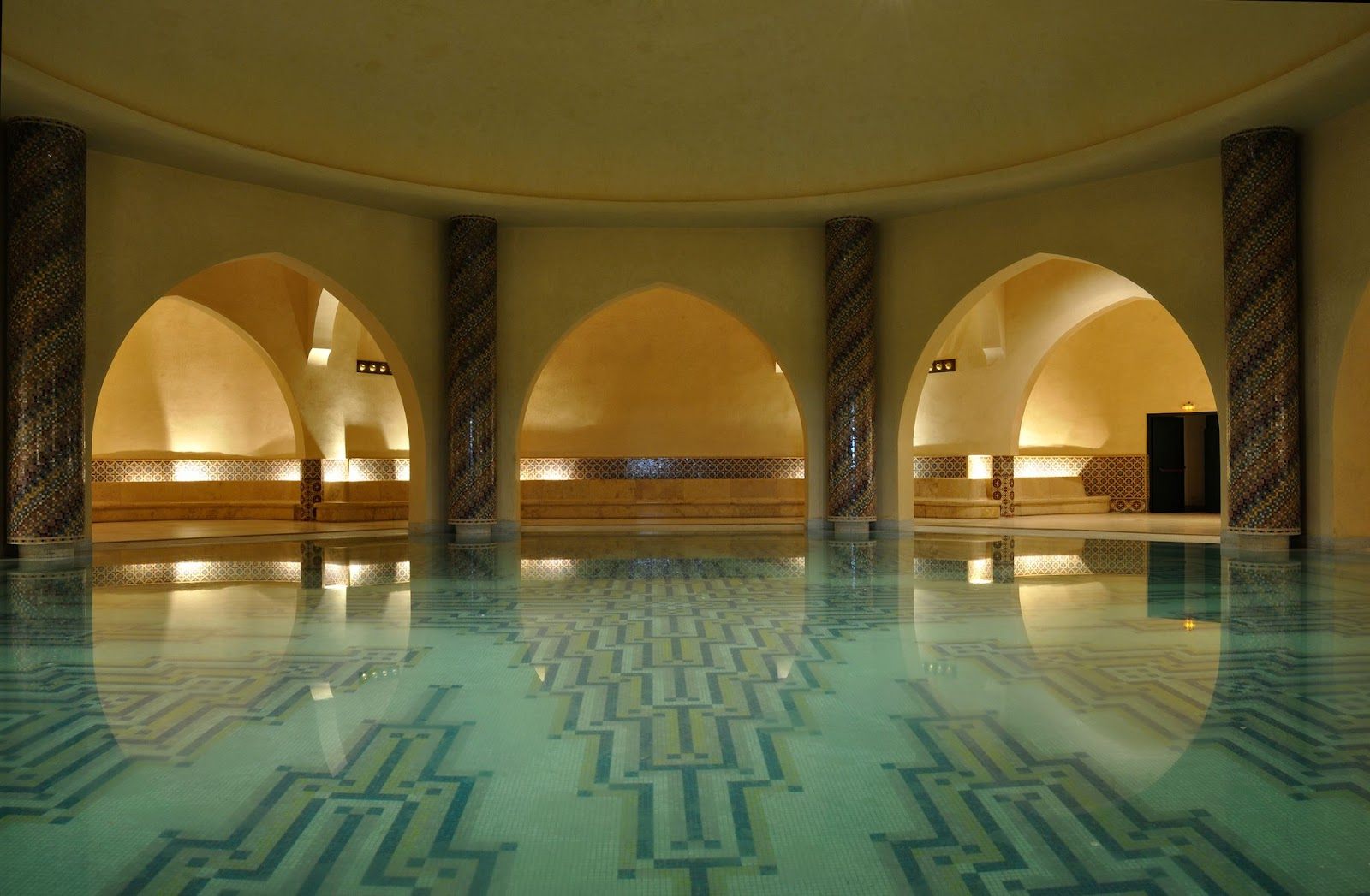 Here are some addresses, tested and approved! Make an appointment by phone.
Centre de Beauté la Parisienne SPA: +212 5399-49596 Location
Rêve d'un soir: +212 80-8629443 Location
Pure harmony: +212 639-412902 Location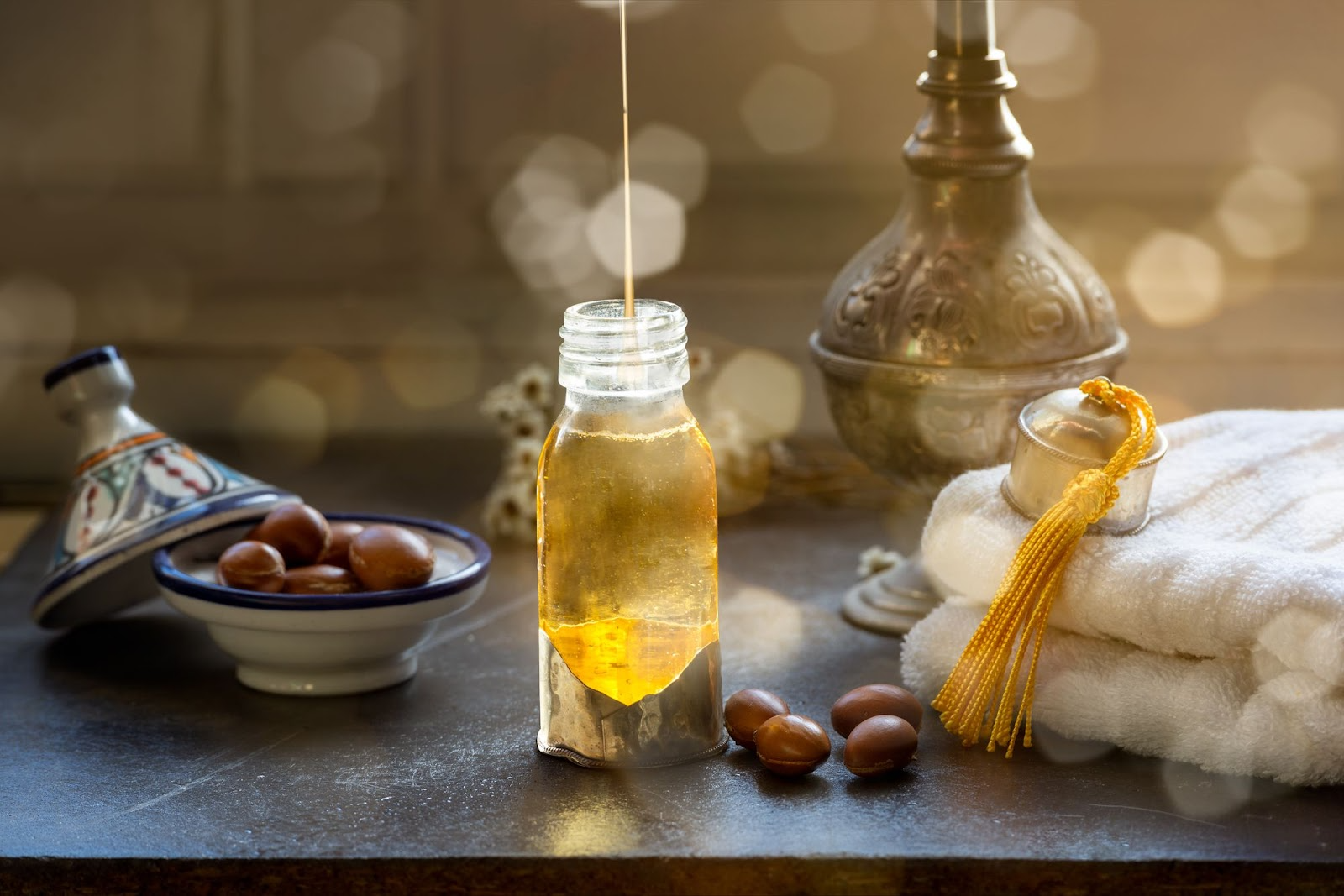 14. Beaches of the two seas
Fine sand and azure blue water, this is what awaits you on the beaches of Tangier! They are more or less close to the city, depending on your location and choice, it takes between 10 and 50 minutes by car. The city centre is bordered by the Mediterranean forming the corniche with a long promenade. The beaches are often equipped with parasols and tables with chairs that are available for hire in the high season. Along the roads by the beaches, there are often food stalls selling fish, meat and chicken tagines. On the beaches, street vendors offer tea, fruit juice, popcorn, crisps or hammas kamoun, delicious chickpeas cooked in water and sprinkled with cumin.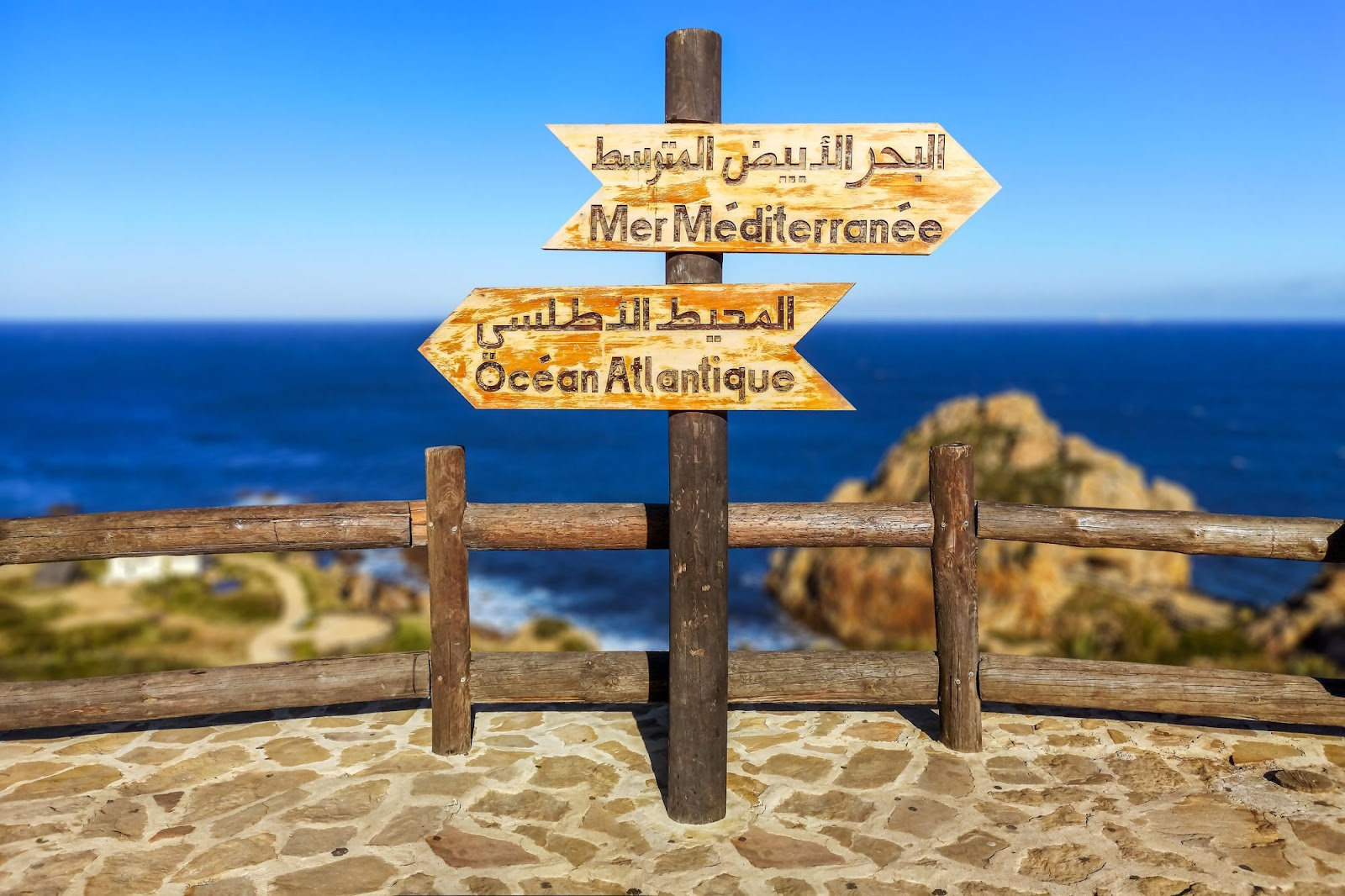 Atlantic beaches
Achakar Beach - Achakar beach of fine sand is located below Cape Spartel. It is pleasantly nestled between rocks, which are a wonderful play area for children! The stray dogs walking around here pose absolutely no danger. Indeed, the SFT association has vaccinated, sterilised and chipped the majority of dogs in Tangier as part of its "al Hayat" project. You recognize them by the badge in the ear. Location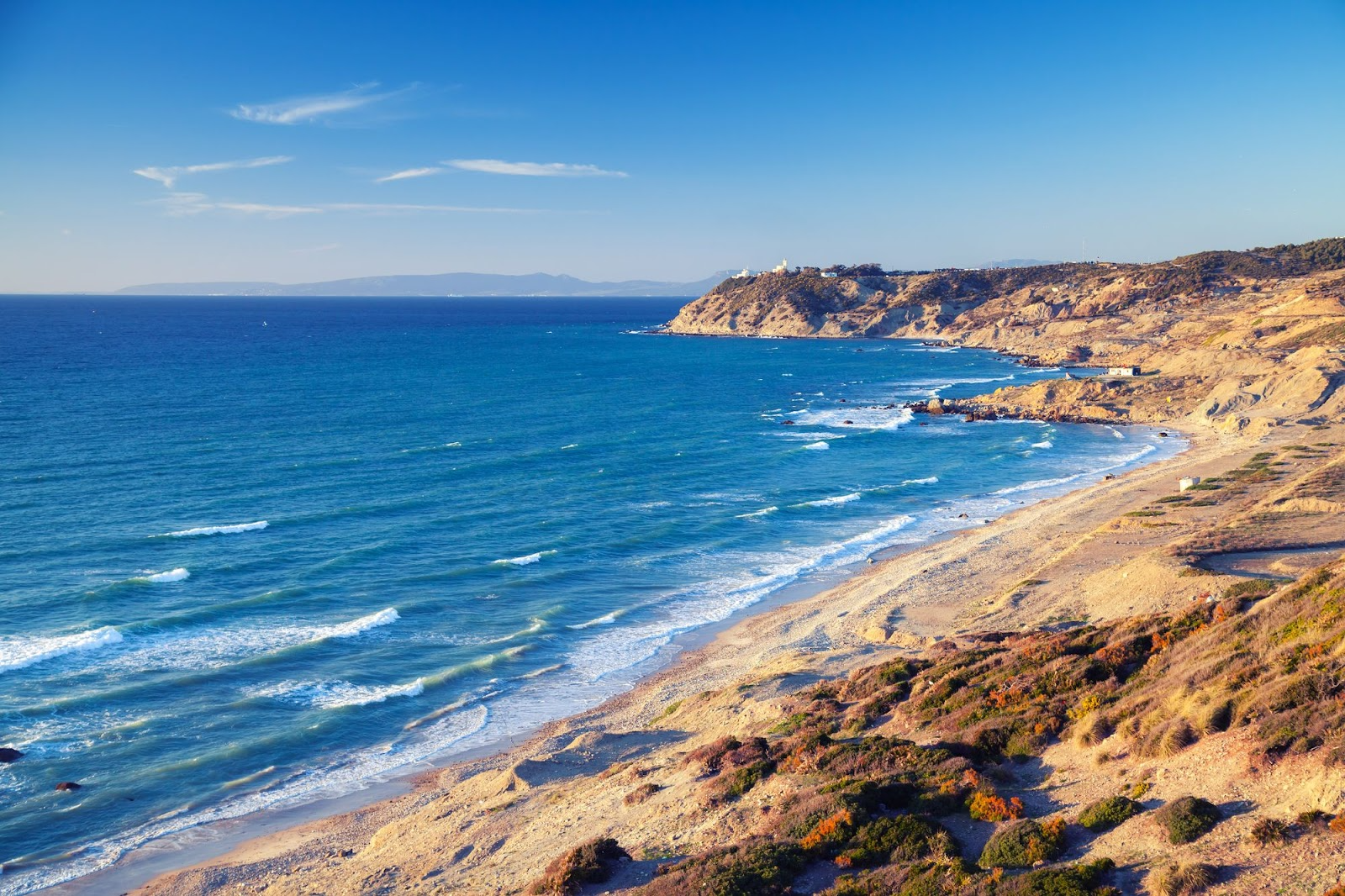 Sidi Kacem Beach - Sidi Kacem Beach stretches for several kilometres as far as the eye can see. So, no matter how many people there are, there is room for everyone! But of course, the further you go along the beach road, the less crowded it will be. Location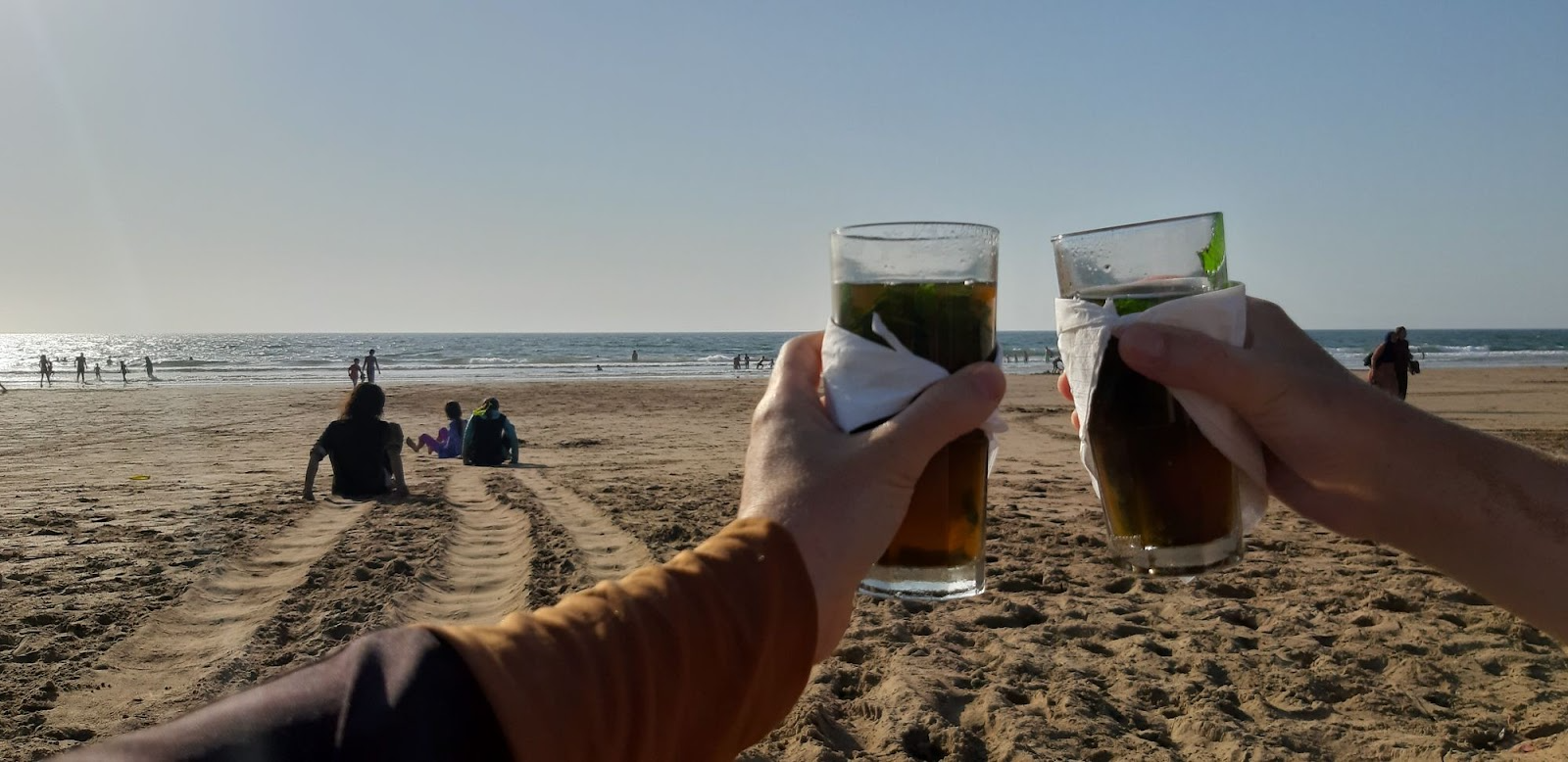 Other beaches like Amira beach, Jbila beach and Ibn Battuta beach are all along this road but ultimately it is the same stretch of beach.
Mediterranean beaches
Sidi Kankouch beach - This beautiful beach is made up of two small coves of white sand separated by a ledge of stones. Location
Dalia beach - This Blue Flag beach boasts clear blue waters and is considered one of the best beaches in the country. It is 50 kilometers east of Tangier right next to a fishing village and a short walk from the large port of Tanger Med. Location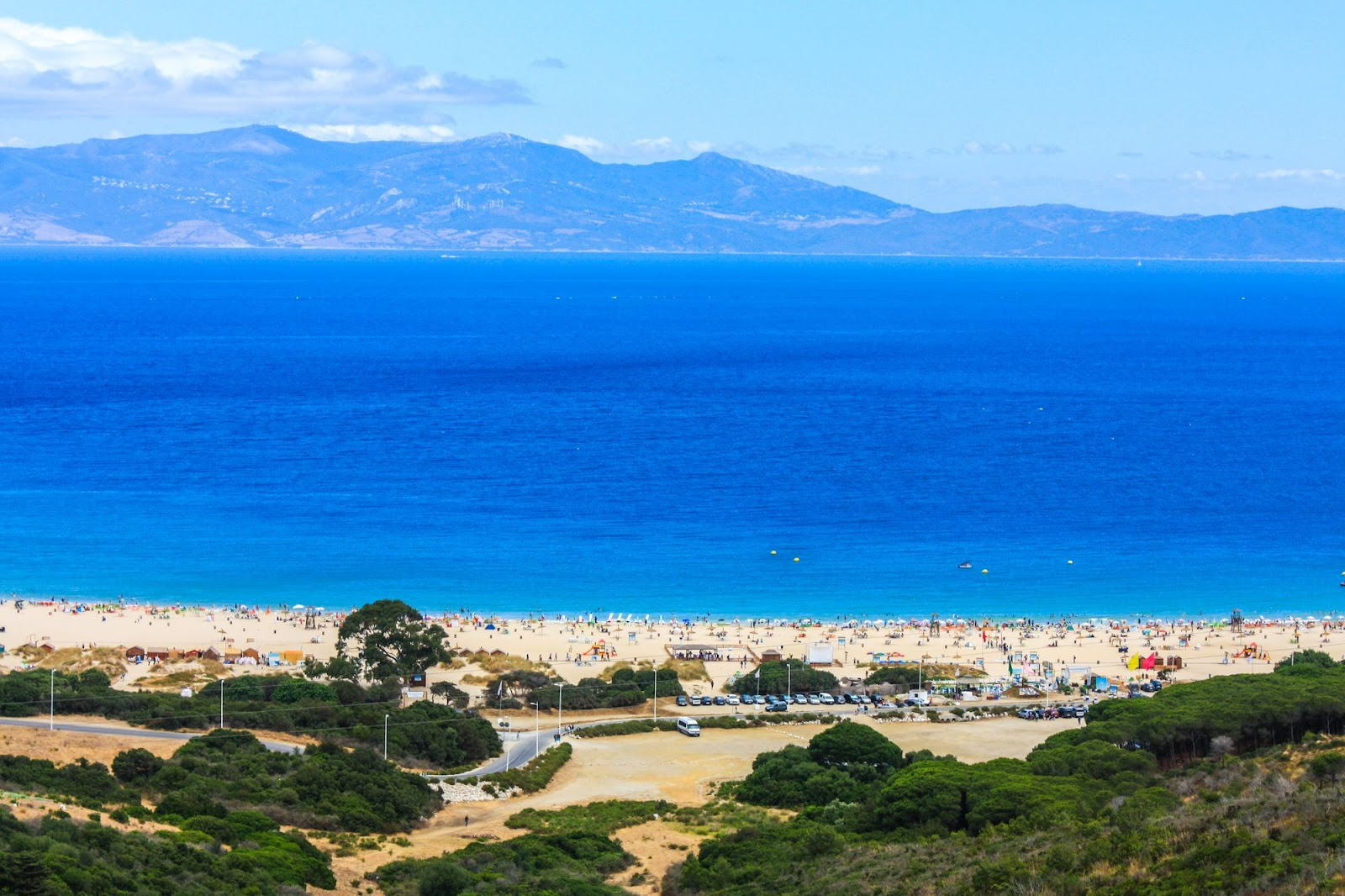 15. Ibn Battuta Stadium
For football fans and fans of the Atlas Lions: the Ibn Battuta Stadium, or Grand Stadium of Tangier, which is the largest in all of Africa, regularly hosts the national team! It is one of a group of sports complexes that includes several tennis courts, an Olympic swimming pool, an indoor football hall and an outdoor sports course. Location
16. Excursions near Tangier
Ksar Sghir
Driving along the east coast for 40 minutes, you will find the small mediaeval town of Ksar Sghir. Many sultans who have trodden this place to embark for the Iberian Peninsula at the start of great conquests have marked Moroccan history. Its name meaning "the Small Castle", it was a military fortress that experienced the succession of prehistoric, Mauritanian and Roman civilizations in both mediaeval and modern times. Location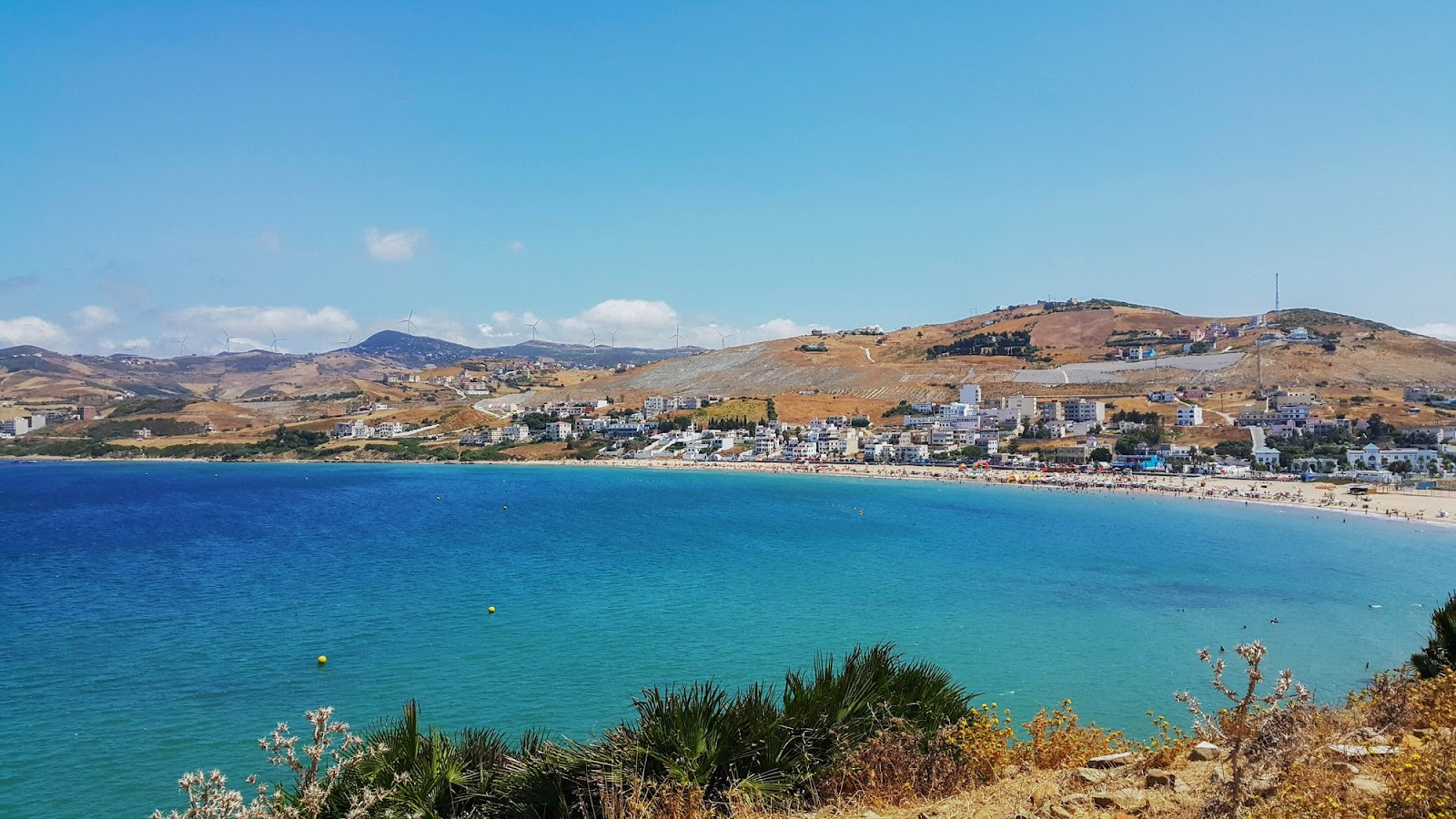 Asilah, the white city
45 km northwest of Tangier lies Asilah, the former protectorate under Portuguese and Spanish domination. One day is enough to visit Asilah. Take advantage of an afternoon to stroll through the streets filled with beautiful whitewashed houses in the very clean Medina, visit the craft markets and eat fish, the atmosphere is relaxing! Before returning to your accommodation in Tangier, don't miss the breathtaking sunset at the Caraquia viewpoint. Location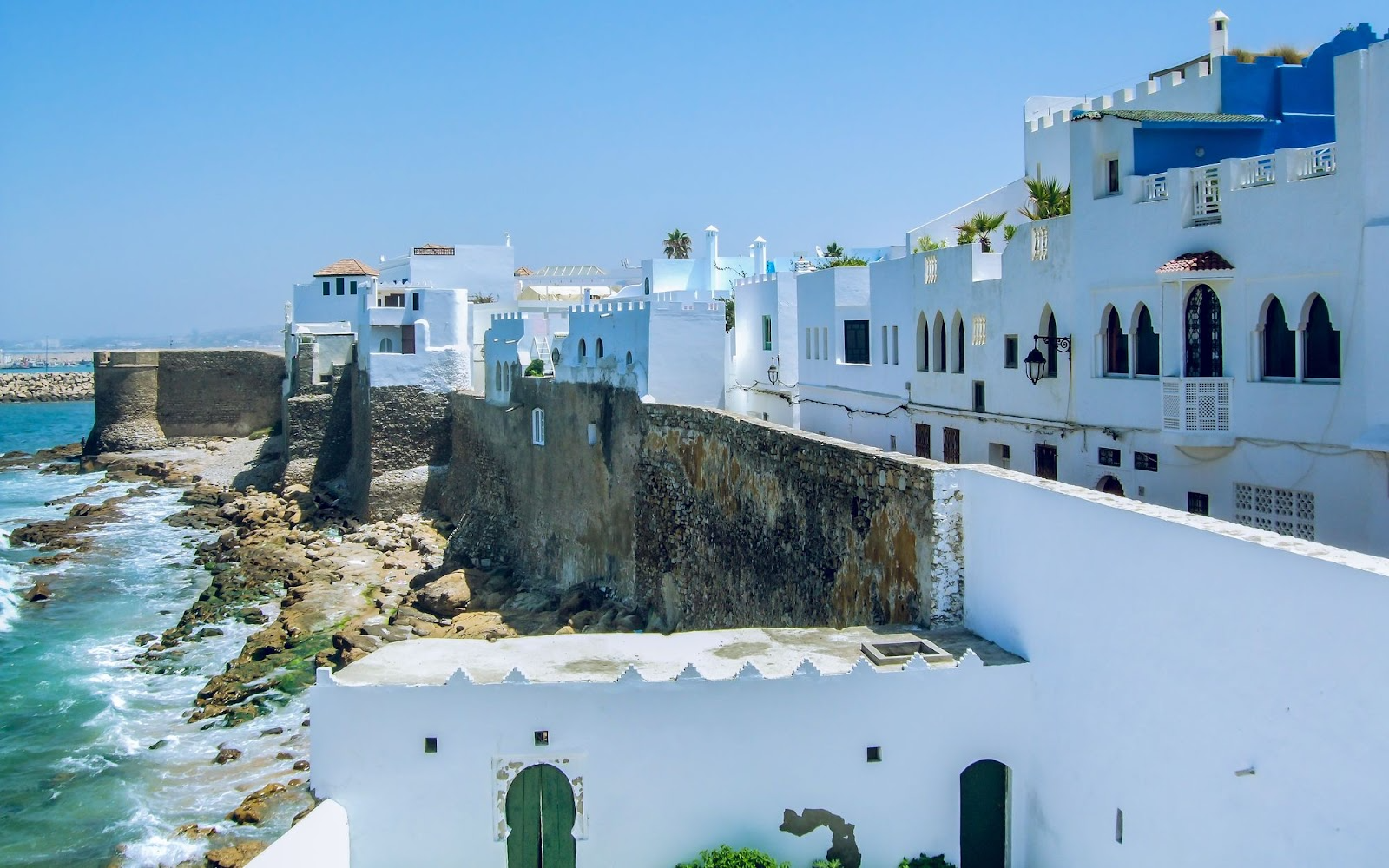 Located just over 100 km northeast of Tangier, Chefchaouen is nicknamed the "blue pearl of Morocco". Plan a day and a night in Chefchaouen to discover its great architectural heritage and its cultural diversity which is expressed through its constructions.
Also, Akchour is another 45-minute drive from Chefchaouen and a short hike to the Akchour waterfalls to cool off in its turquoise waters in the Rif mountains is a must! Location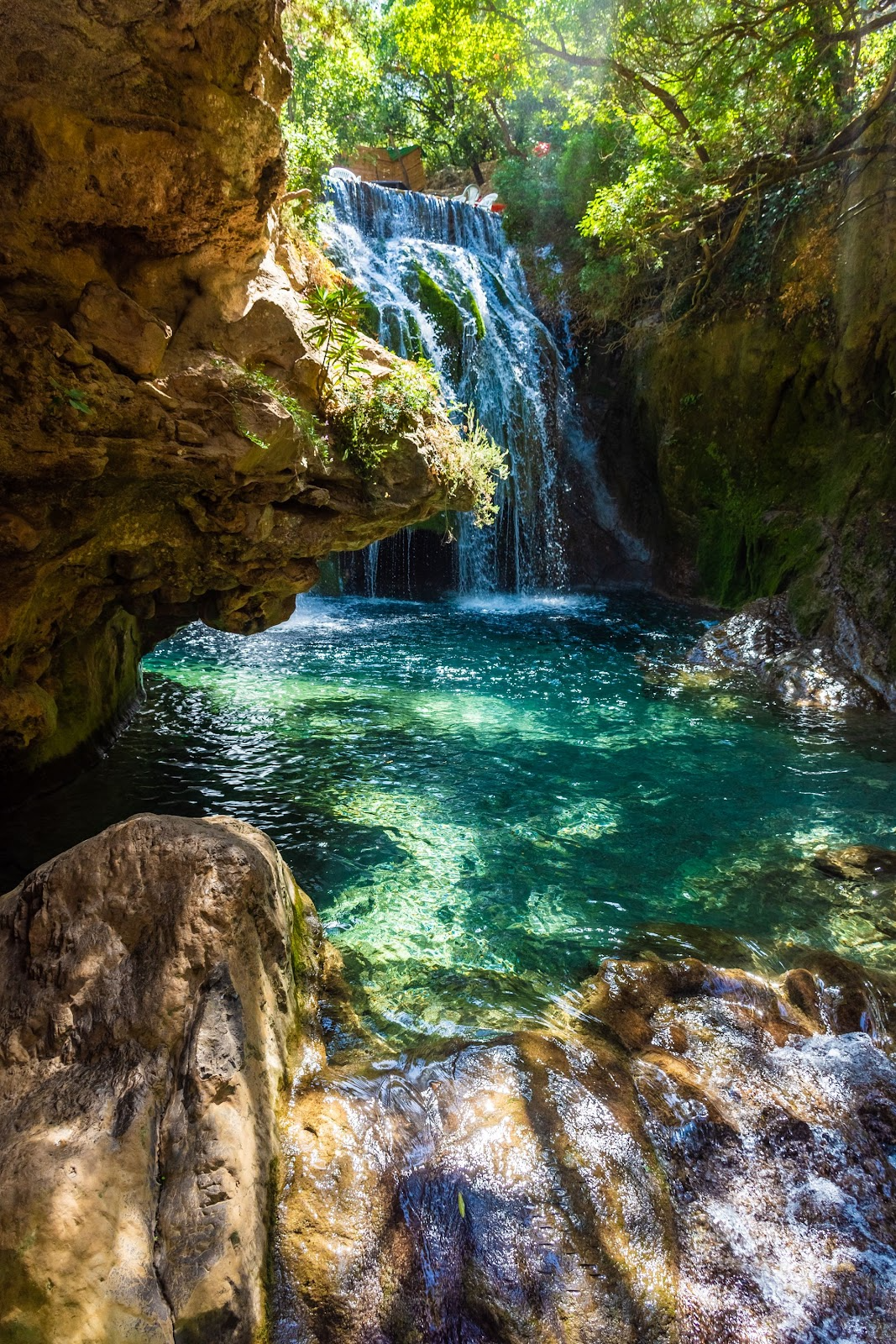 17. Mosques of Tangier
There are countless mosques in Tangier, traditionally featuring a square minaret and decorated with mosaics in a blue-green tone that adorn the landscape. Here are some of the most notable:
Mohammed V Mosque
The largest mosque in Tangier was inaugurated in 1983 and is a real jewel of traditional Moroccan architecture. Its minaret overlooks the city and is so imposing that it is visible from the Strait of Gibraltar when arriving by boat. The mosque sits on a complex that also hosts the headquarters of the Regional Council of Ulemas, the Ibn Attya Institute of Theological Studies, the headquarters of the delegation of the Ministry of Habous and Islamic Affairs and a library. Location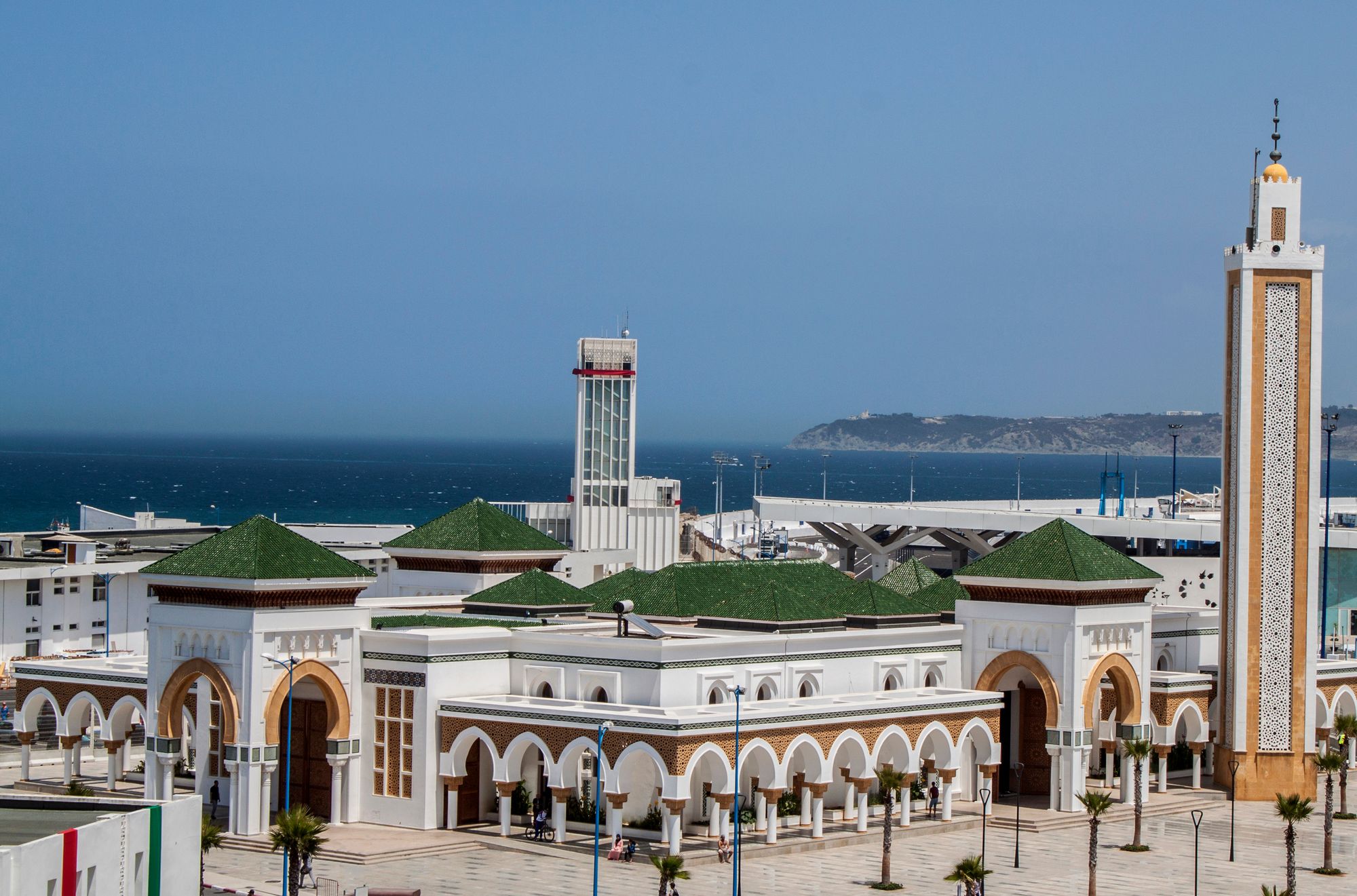 Lalla Abla Mosque
Inaugurated by King Mohamed 5 in 2018, this emblematic mosque called "SA la Princesse Lalla Abla" and also known as the Mosque of the Port is located on the ferry terminal of the port of the city of Tangier. It can accommodate more than 1,900 worshipers in two separate prayer rooms for men and women.
Souriyine Mosque
Inaugurated in 1975 on the occasion of the return of Moroccan soldiers from Syria, the beautiful Syrian mosque impresses with its oriental-style minaret, very different from other mosques in the city. It is surrounded by greenery, near the train station and the city's main boulevard. Location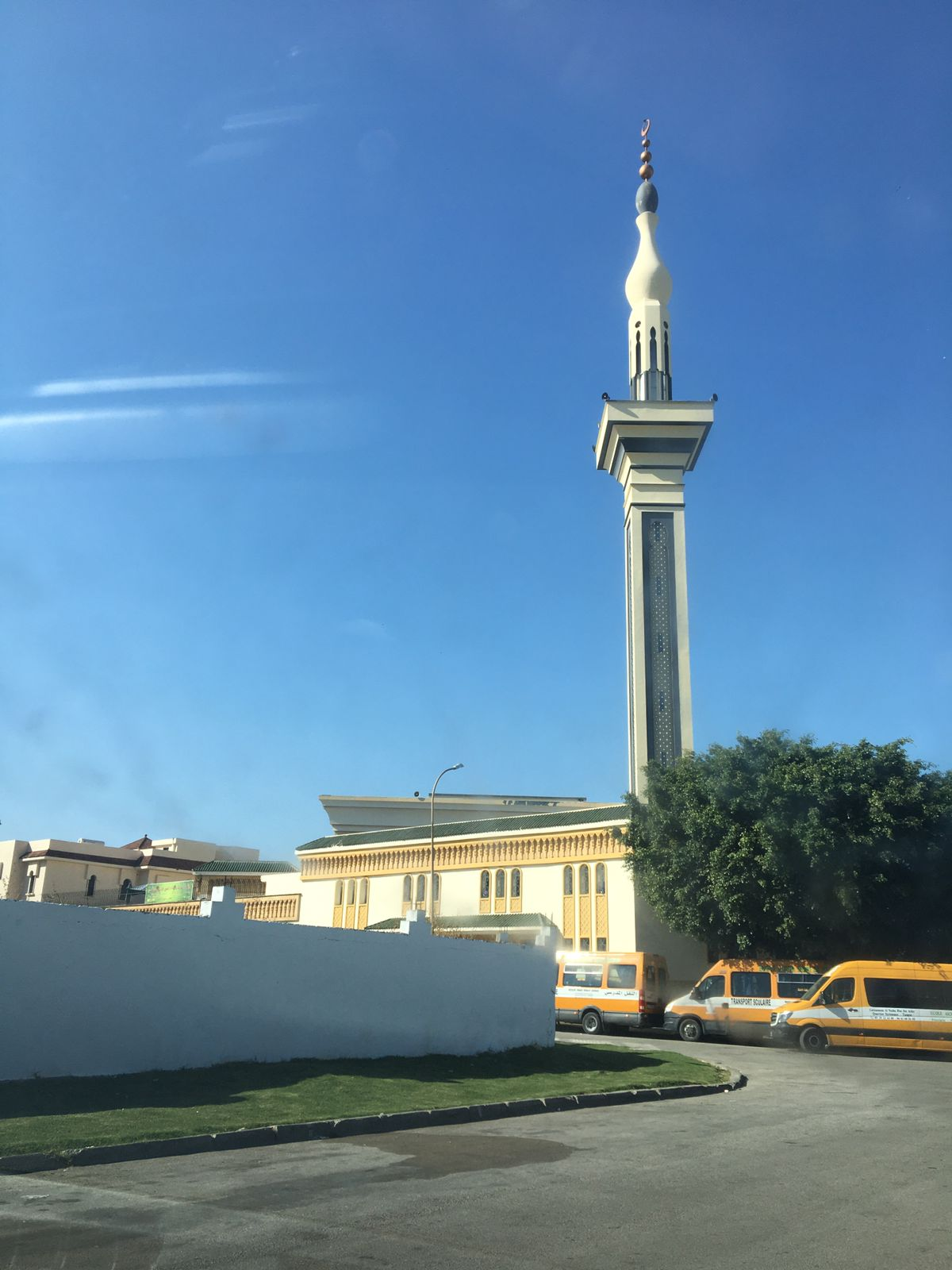 Tariq Ibn Ziyad de Casabarata Mosque
Right at the crossroads of Casabarata stands this magnificent building with a beautiful minaret lined with all kinds of stalls. Location
Bab al Andalous Mosque
You can see it when you arrive in Tangier from the airport, watch out for it on the left side! Very imposing, it is a beautiful architectural masterpiece and one of the largest and most beautiful mosques in Tangier. Location
18. Museums of Tangier
Kasbah Museum
This is an essential heritage site that keeps alive the Mediterranean collective memory and explains the richness and diversity of the Mediterranean basin. The palace was successively the residence of first Roman, Muslim, then Portuguese, and English governors until 1684. Since then, it has been the seat of the local authority. The wonderful garden located on top of the palace offers a breathtaking view of the port of Tangier. Discover the archaeological and ethnographic collections that reflect the diversity and specificity of Tangier in a chronological journey. Location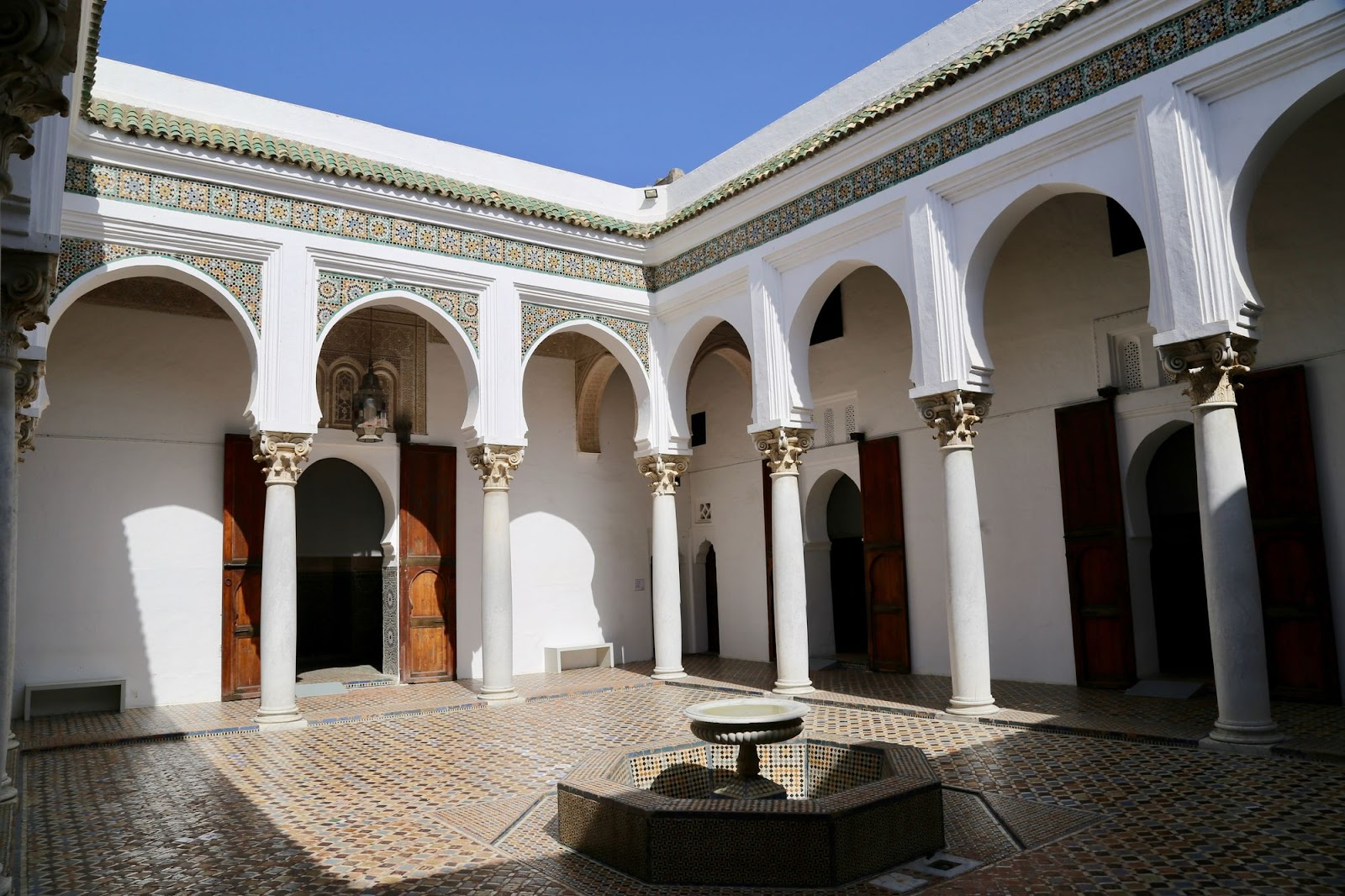 American Legation Museum
A nice museum that traces the great periods of Moroccan culture linked to that of the United States. It also houses a bookstore and a cultural centre. Single entry 20 dh; guided tours 50 dh per person. Location
Borj A-na'am - Memories of Ibn Battuta  
Ibn Battuta was one of the most important travellers in the Middle Ages. Born in 1304 in Tangier and driven by an internal desire to discover the world, he travelled 117,000 km before returning to his hometown, where he passed on the understanding of the different continents to the people of Tangier and used his experience to unite the peoples. This museum provides a fascinating insight into these incredible journeys, including copies of his bag, diary and other artefacts. Location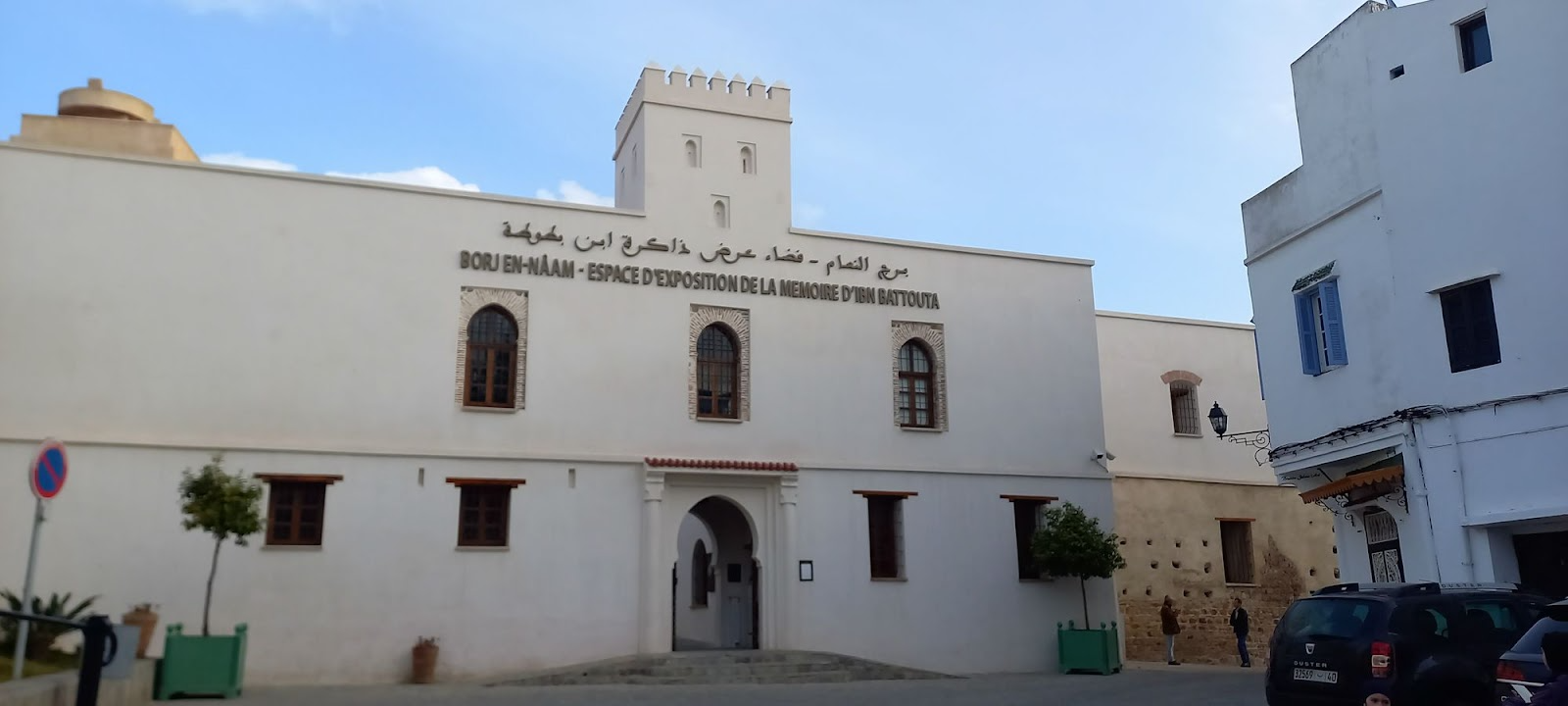 To learn more about the great traveller Ibn Battuta and his story, read our blog article entitled "Ibn Battuta: The Muslim Marco Polo".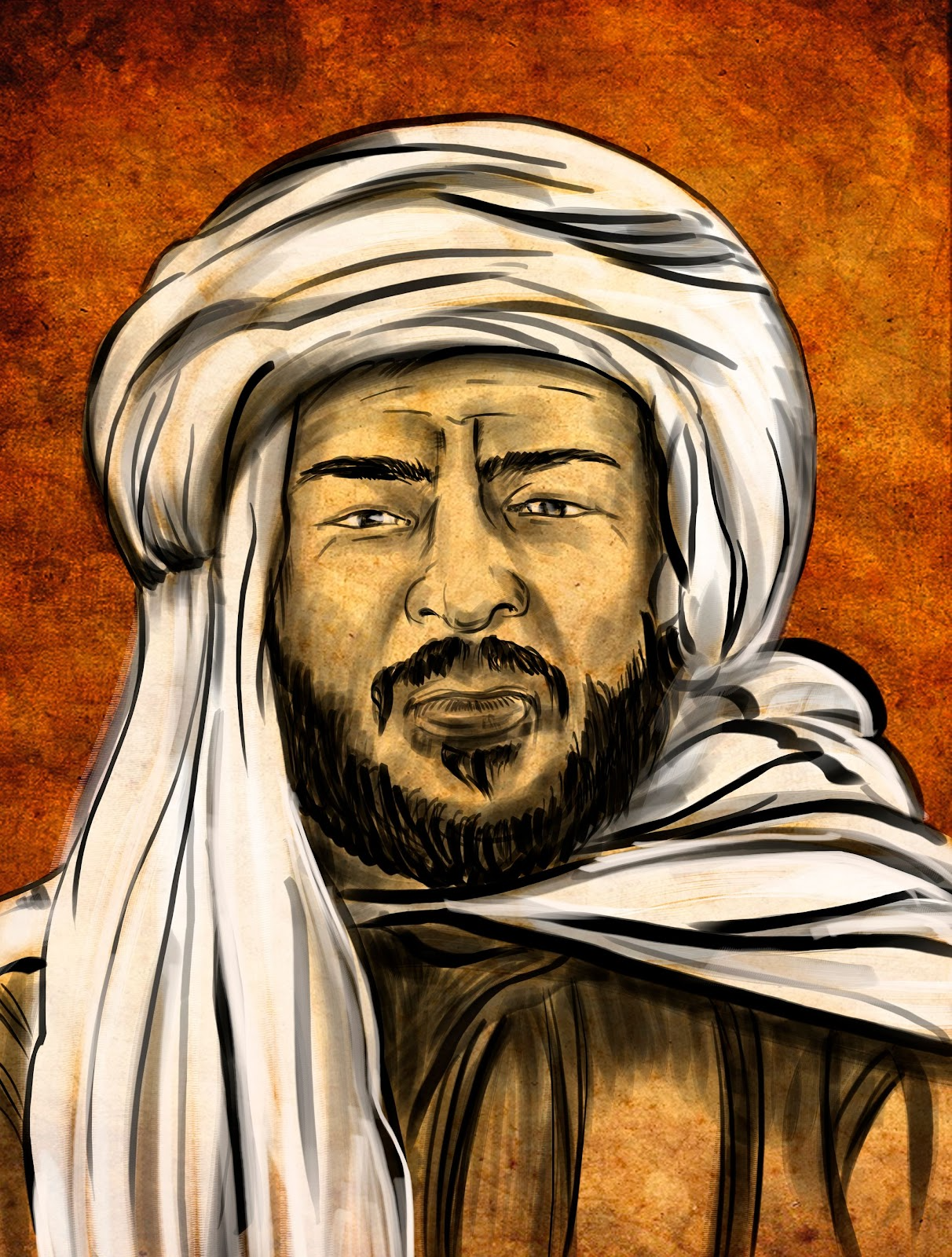 19. Markets of Tangier
Grand Socco
The Grand Socco of Tangier, also known as "Place du 9 avril", dedicates its name to the date on which King Mohammed V first spoke out in favour of Moroccan independence. Enjoy a mint tea or a smoothie, admire the small Rif cinema and the very beautiful pink mosque before embarking on a shopping tour for typical products and objects such as fabrics, carpets, bags and leather accessories as well as fruit, vegetables and spices. Location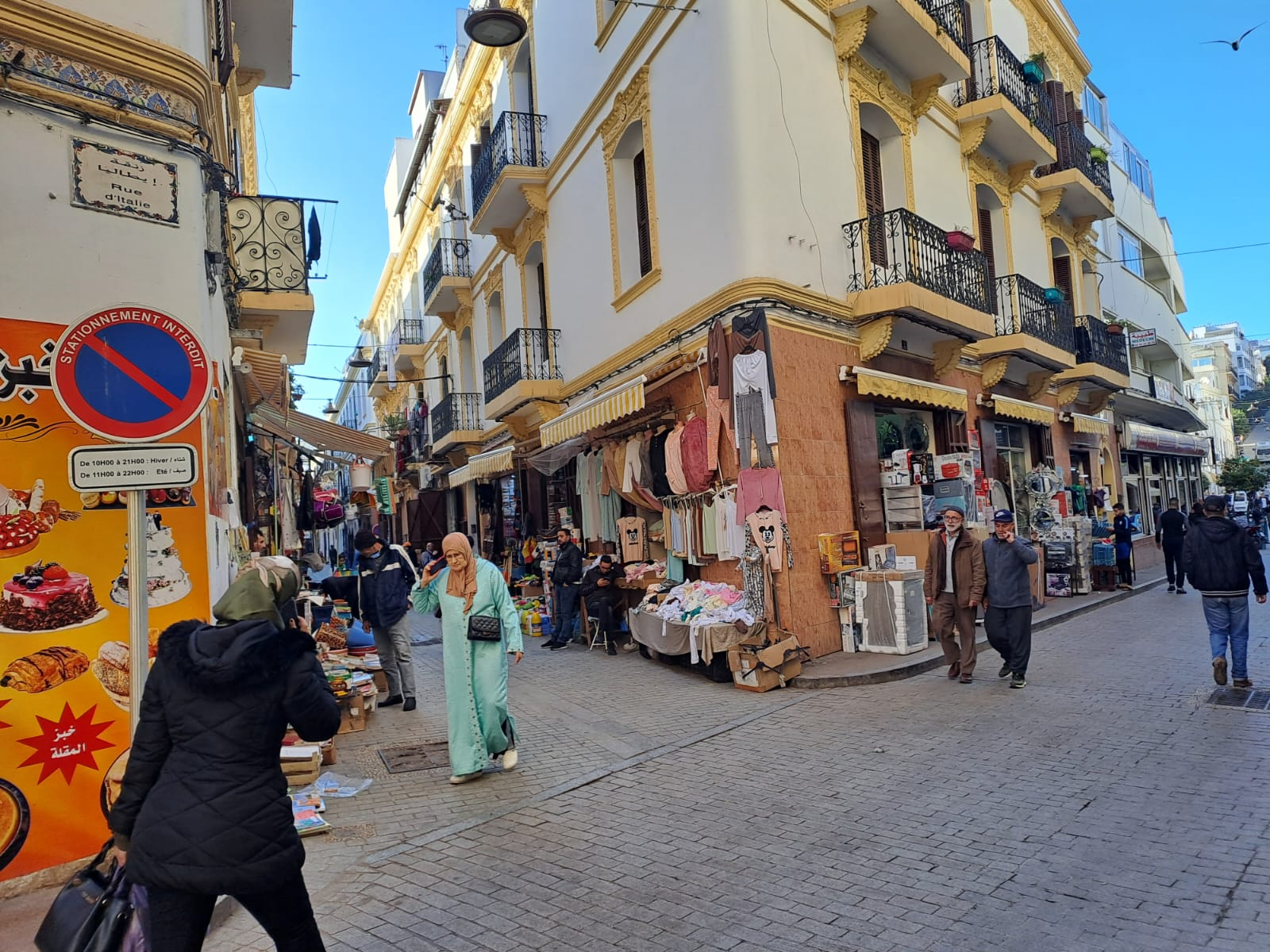 Dradeb Market
Dradeb is the oldest of the districts of Tangier, it is from there that the city has spread little by little. Every Thursday and Sunday, a large vegetable market is held there. The market is an authentic experience, giving a real impression of the way of life of the people of Tangier. Farmers from the surrounding mountains come to offer her fruit, vegetables, eggs and cream cheese. The women wear the traditional colourful straw hats of the farmers of the mountains of northern Morocco. Mountains of fruits, vegetables, olives and spices are a feast for the eyes. The hens roam freely and everyone tries to buy the most beautiful ones. Location
Casabarata
Another authentic experience: the famous Casabarata market is where you can literally find everything, in a great chaos of noises, voices, colours and perfumes. Workers and craftsmen occupy part of the market. Find the blacksmiths, carpenters, charcoal makers, metalworkers, all these craftsmen working with raw materials, whether for wholesale, retail or for artwork. Then you will find a whole section reserved for fabric merchants, sofa makers and tailors. In the covered part there is a corridor with electronic devices, telephone repair, computers, and sale of computer products. And of course there are fruits, vegetables, sweets and confectionery on every corner. So when you walk through Casabarata, you hear the sounds of work everywhere: hammering, sawing, grinding, sewing machines running at full speed, greengrocers calling out prices, iron being forged, etc. Be sure to treat yourself to a delicious freshly squeezed pomegranate juice to recharge your batteries! Location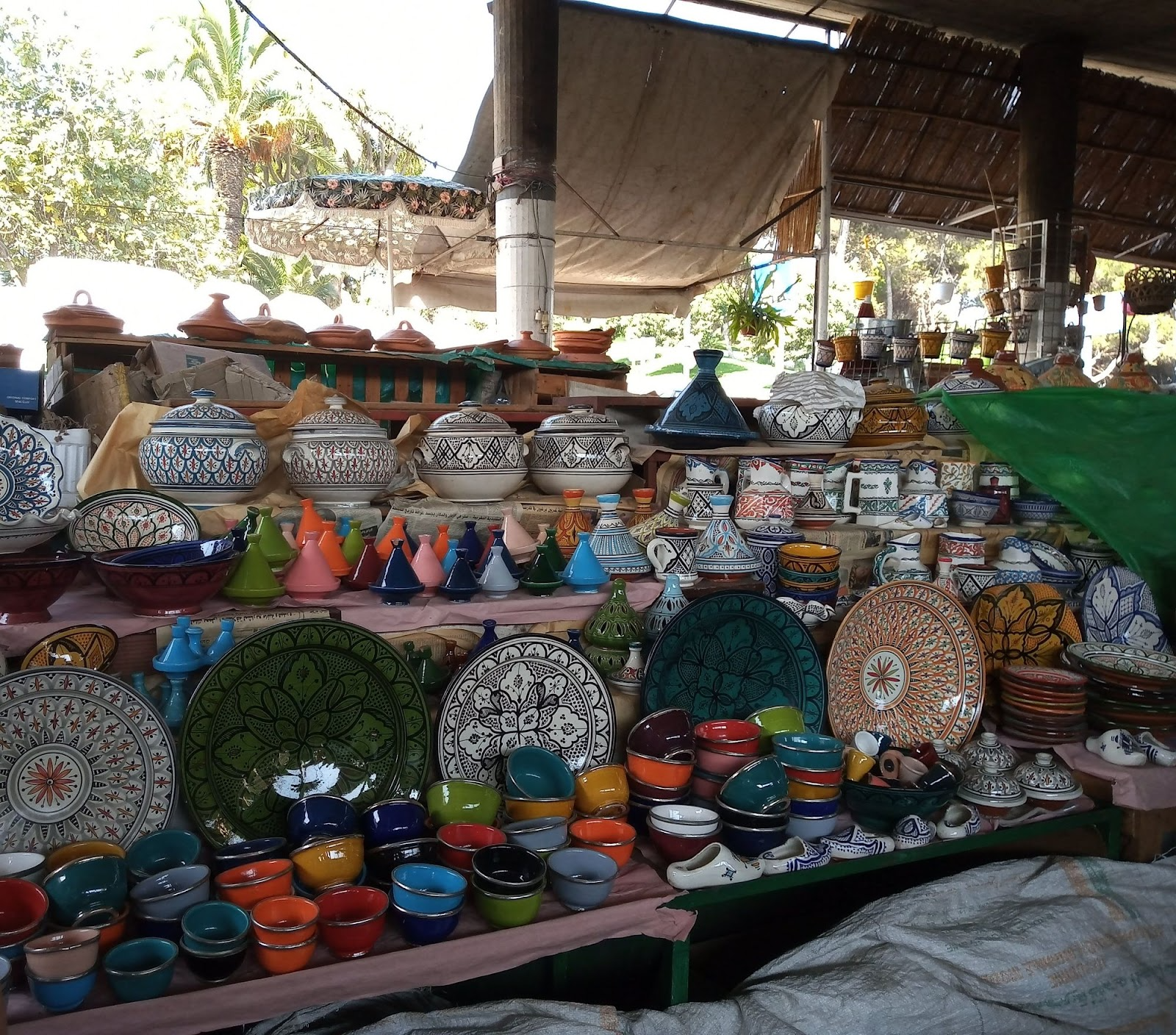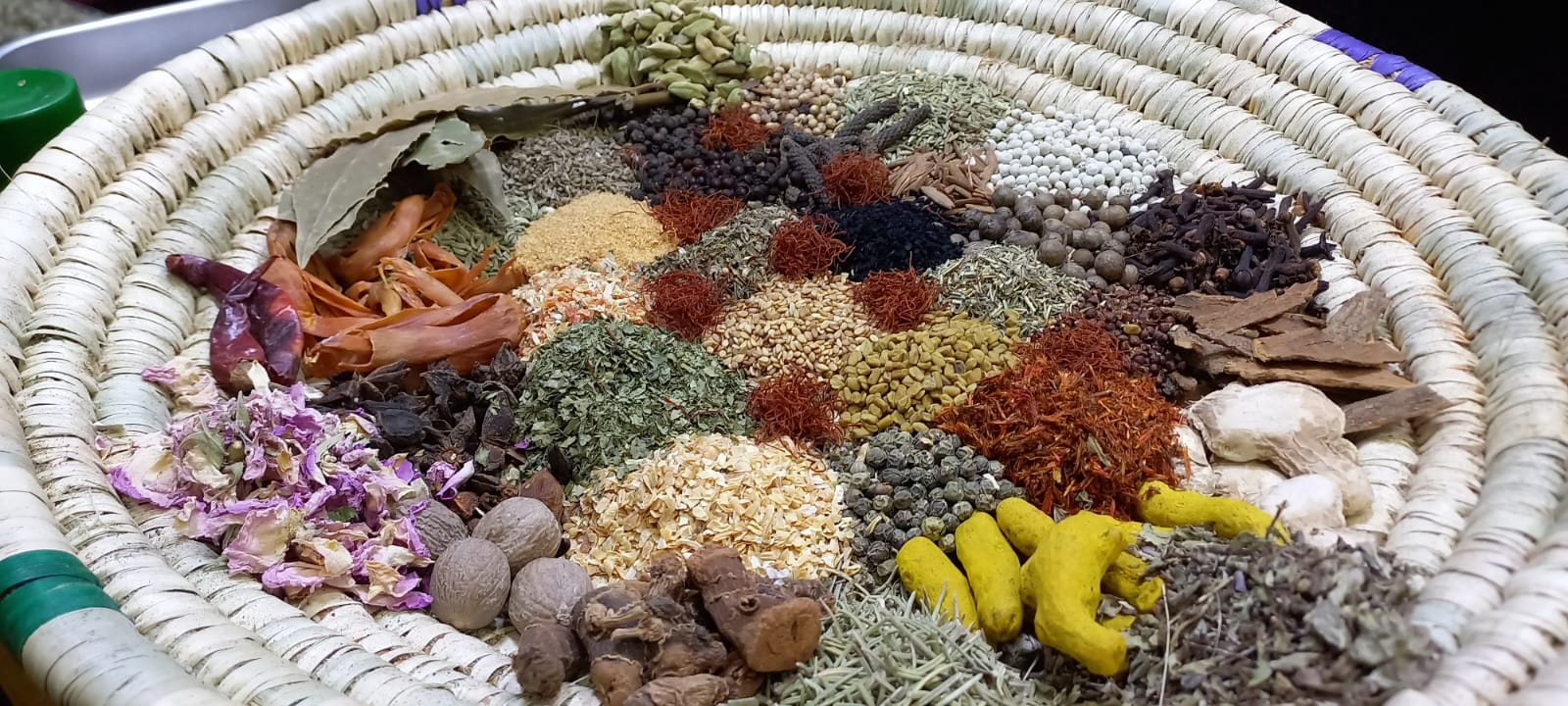 Drissia Fabrics
Drissia is the famous "fabric district". Locals come here to select the finest fabrics and take them to one of the many khiyat (tailors) or to Casabarata. Location
Grocery shopping in Tangier
Daily shopping is done in the hanouts, small grocery stores that are on every street corner. The big grocery stores to stock up are Marjane, Carrefour Socco, Malabata Mall and the Ibn Battuta Centre.
20. Halal food and restaurants in Tangier
Tangier is known for dishes with Andalusian flavours such as Paella, but also local specialties such as the unmissable Bissara, a soup of dried beans, or Sfiria, an ancient Moorish dish consisting of lamb with a honey sauce. Here are some of the recommended restaurants in Tangier:
Cap Spartel - The Restaurant du Cap Spartel offers above all a magnificent location with a breathtaking view of the confluence of the Atlantic and the Mediterranean, as well as a large play area for children on the upper part. A small prayer room is also available. Location
Ibn Batouta - You can eat good local dishes here such as tajine, couscous, skewers, salads, etc. A large covered outdoor and secure play area is available with a small supplement to fully enjoy the outing! Location
Café/Restaurant Rmilat - Nestled in the forest in a magnificent setting, enjoy a glass of tea, freshly squeezed orange juice, skewers and Moroccan salads for a few dirhams.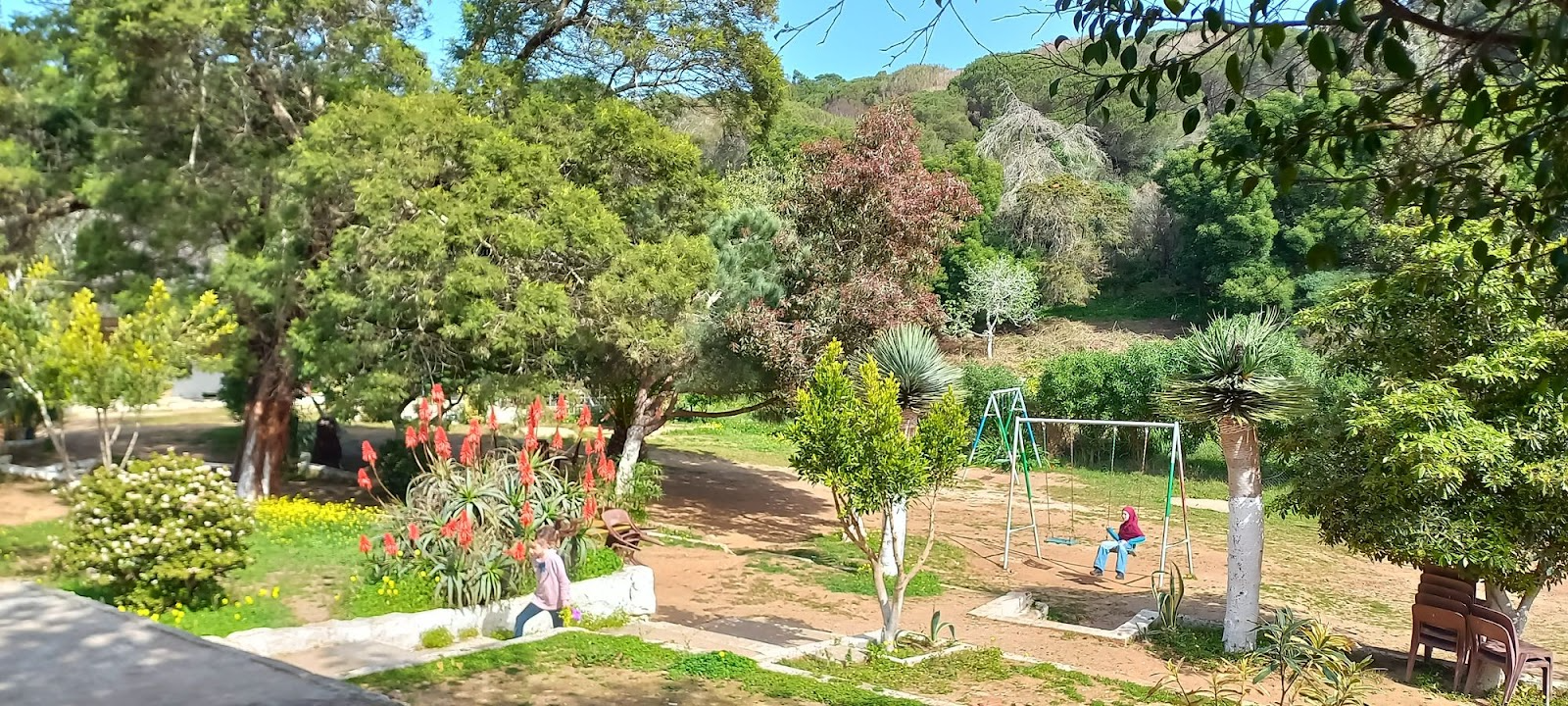 Mnar Restaurant - The large hotel and water park Mnar also offers a restaurant open to the public with a breathtaking view of the Corniche of Tangier from a large fully glazed space. There is also a play area for children (open only on Saturdays). Location
Café Hafa - A restaurant located in the royal district of Marchane, clinging to the cliff with a magnificent view of the strait and serving traditional dishes and fish. Location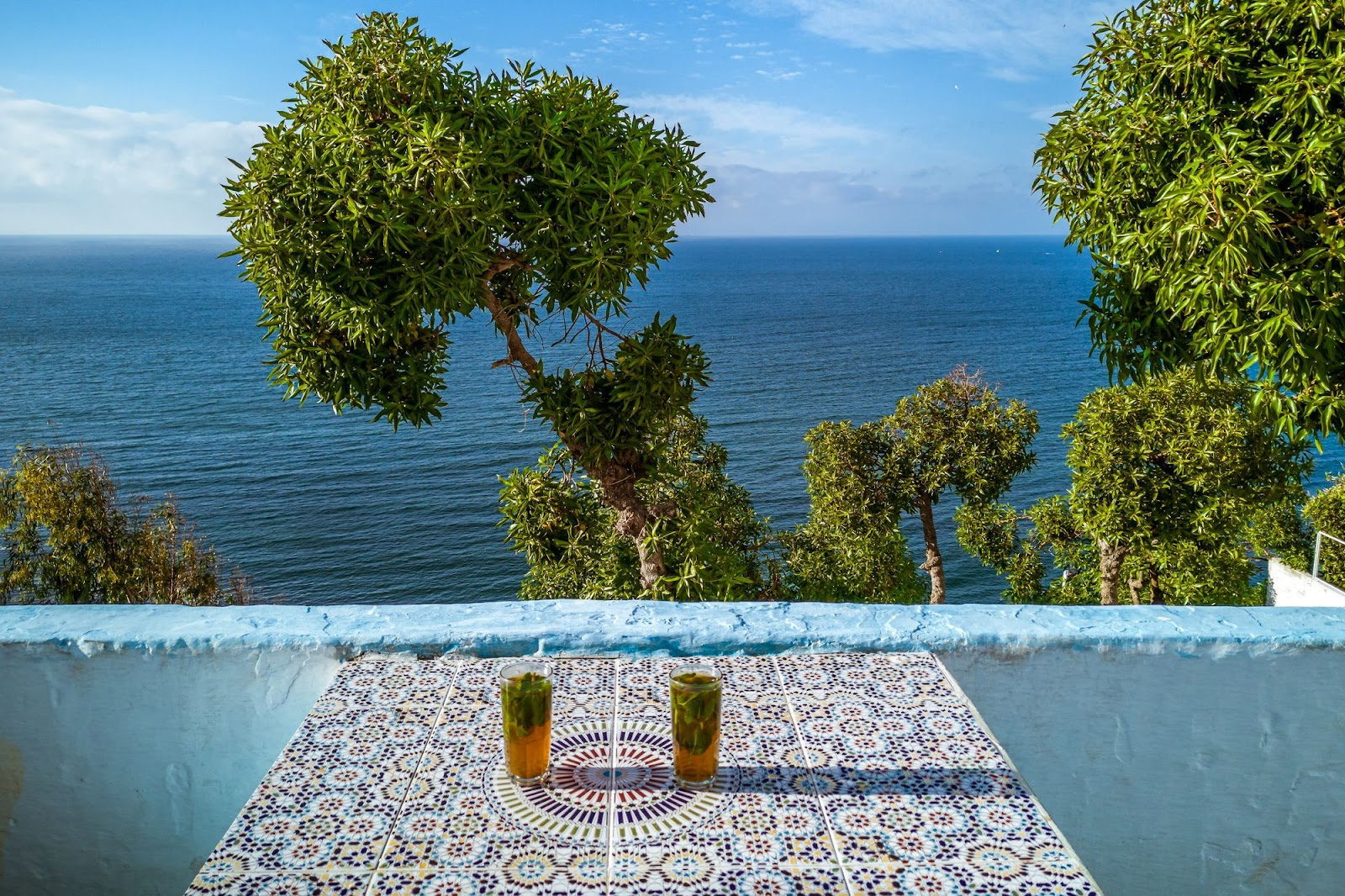 Venezia Ice Marina Tanger - Ideal for breakfast. Location
Wolf & Rabbit - Located in the Iberia district, this family restaurant offers a wide selection of delicious international dishes. Children are welcomed with colouring pages, a rather nice gesture that deserves to be categorised "Kids-friendly"! Location
O'Crousti Med - Good burgers and Tacos are offered by this snack located in the city centre! Not very convenient for small children but you are sure to eat well there. Location
Alma Kitchen & Coffee -This restaurant is just across from the Ibn Battuta shopping centre and offers healthy and always delicious food. Children are also welcomed with colouring. Location
How to get around in Tangier?
Shopping and prayer facilities are within walking distance of every accommodation, as well as small cafes and restaurants. But in general, a car remains a practical, even essential companion for the outings that we present in this blog.
The small blue taxis have a maximum capacity of 3 people. If you do not exceed this number, it is very simple and rather user-friendly to take the taxi to move around town. Although the large beige taxis can carry up to 6 people, they are intended for longer journeys.
The bus is often very full and with the roads also very busy, it takes a long time to reach your destination!
Also, patience is a requirement for all drivers! Although many efforts have been made to build new roads, bridges and underpasses, the city of Tangier has experienced an extraordinary influx over the past 10 years, resulting in a full city and poorly managed traffic. Indeed, it is rarely easy to drive, even a short distance, without having to painfully avoid an obstacle (poorly parked car, inattentive driver, pedestrians or stray dogs).
Where to stay in Tangier?
HalalBooking has a wide range of halal-friendly properties in Tangier and its surroundings. Here are our customers' favourites:
Mnar Castle Apartments - Located near the bay, Mnar Castle Apartments is just 15 minutes' drive from Tanger City Mall and Tangier Ferry Terminal. This 4-star alcohol-free property only serves halal food.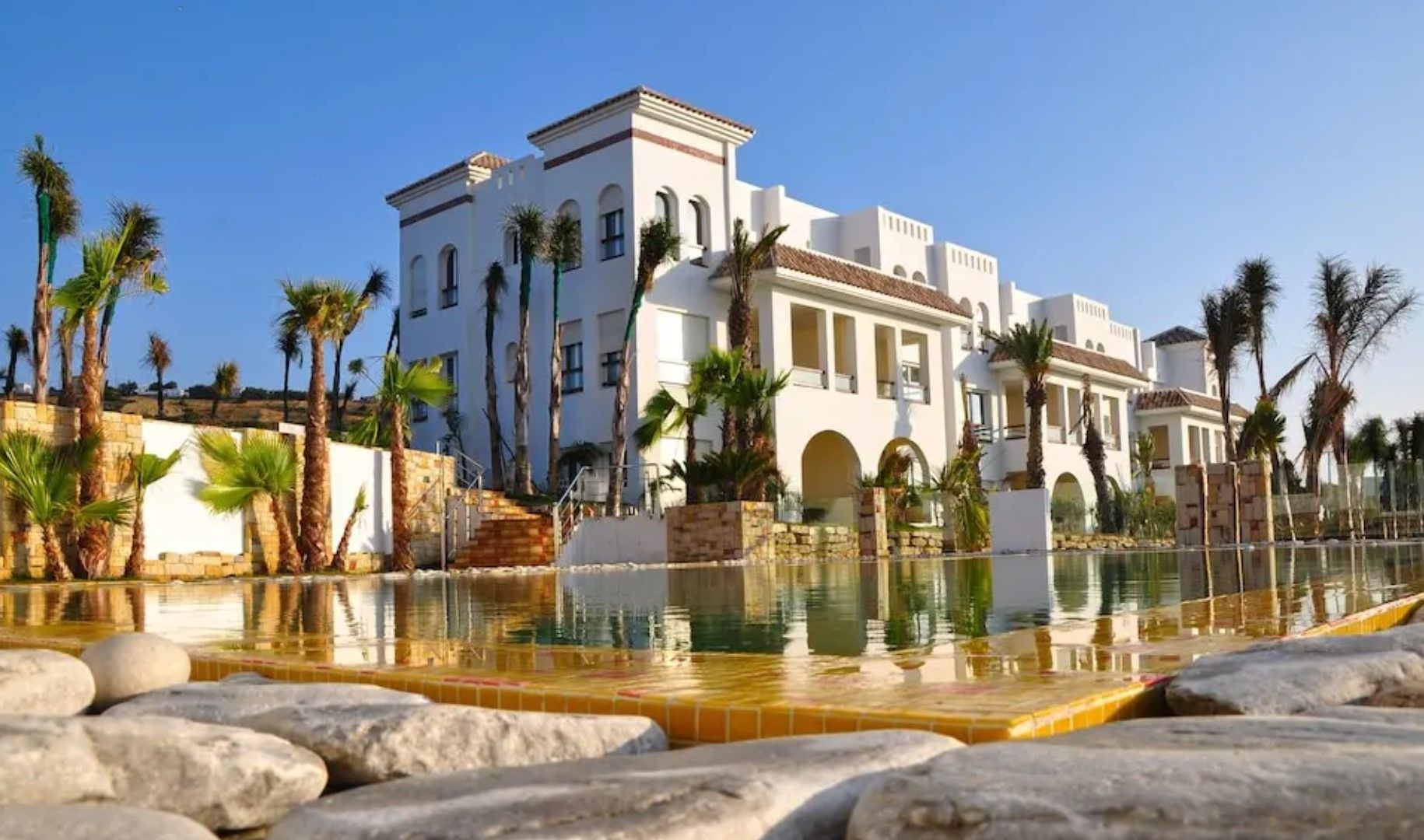 Grand Mogador Tanger Sea View & Spa - Located on the seafront, a 2-minute walk from the beach, this alcohol-free hotel serves only halal food. It has an outdoor pool where modest swimwear can be worn.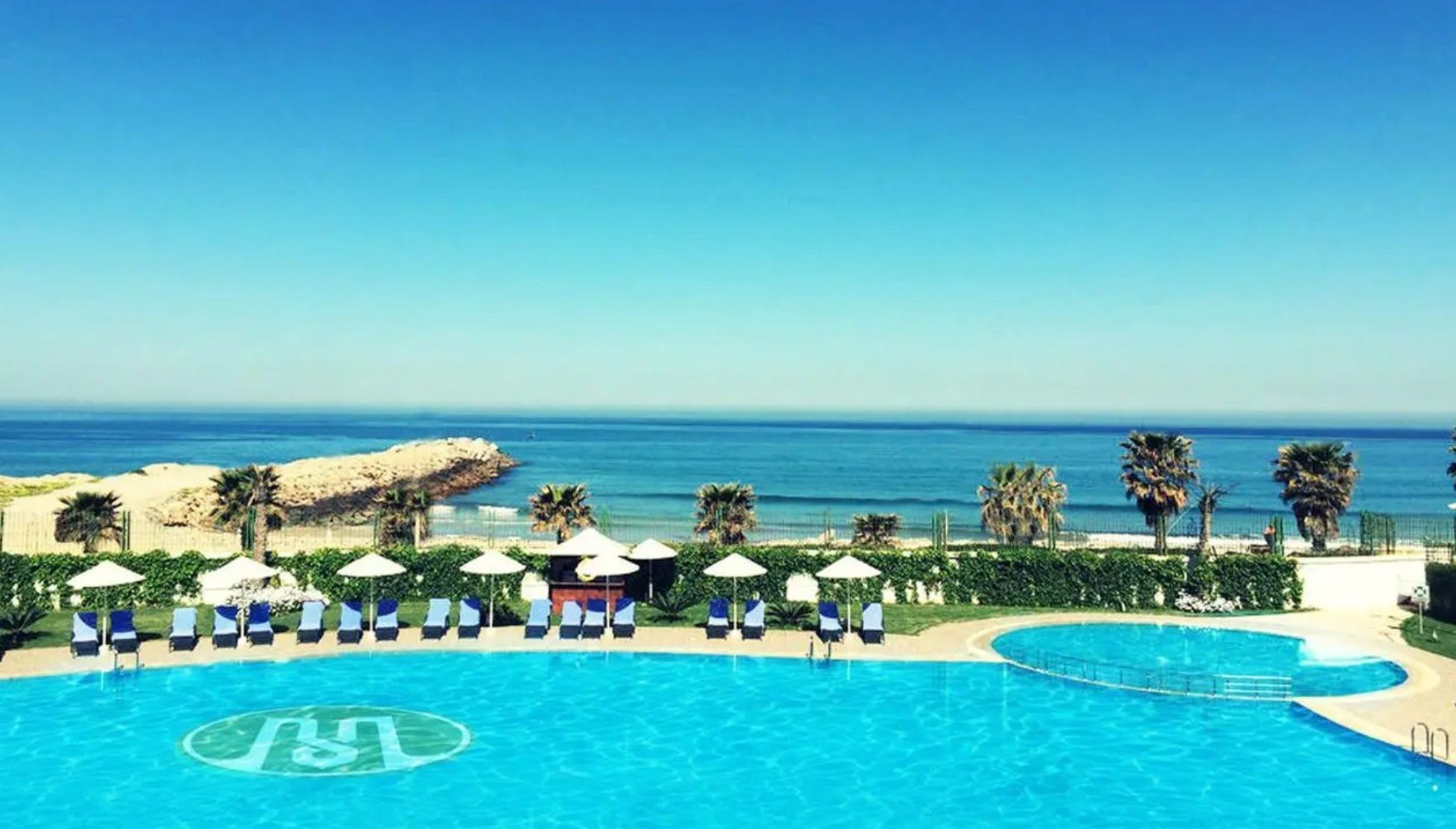 Dar Tanja - Dar Tanja is within a 5-minute drive of Tangier Royal Golf Club and Socco Alto Mall. The hotel serves only halal food and it has fully-secluded hammam and massage facilities.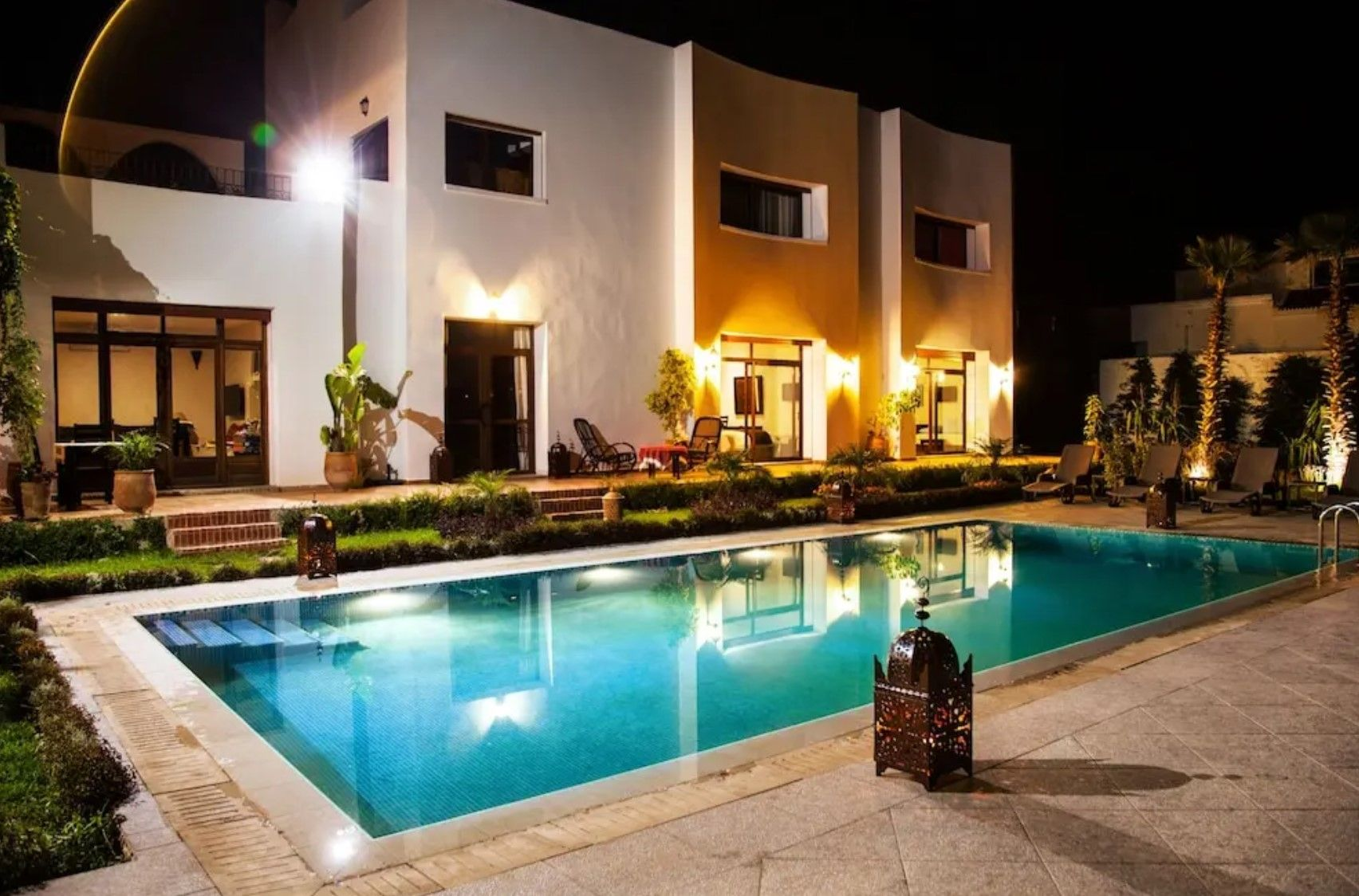 Palais Zahia - Palais Zahia is less than a 15-minute walk from Tangier Port and Tangier Ferry Terminal. This beach hotel has a fully-secluded ladies-only spa and hammam. All food at the hotel is halal and no alcohol is served.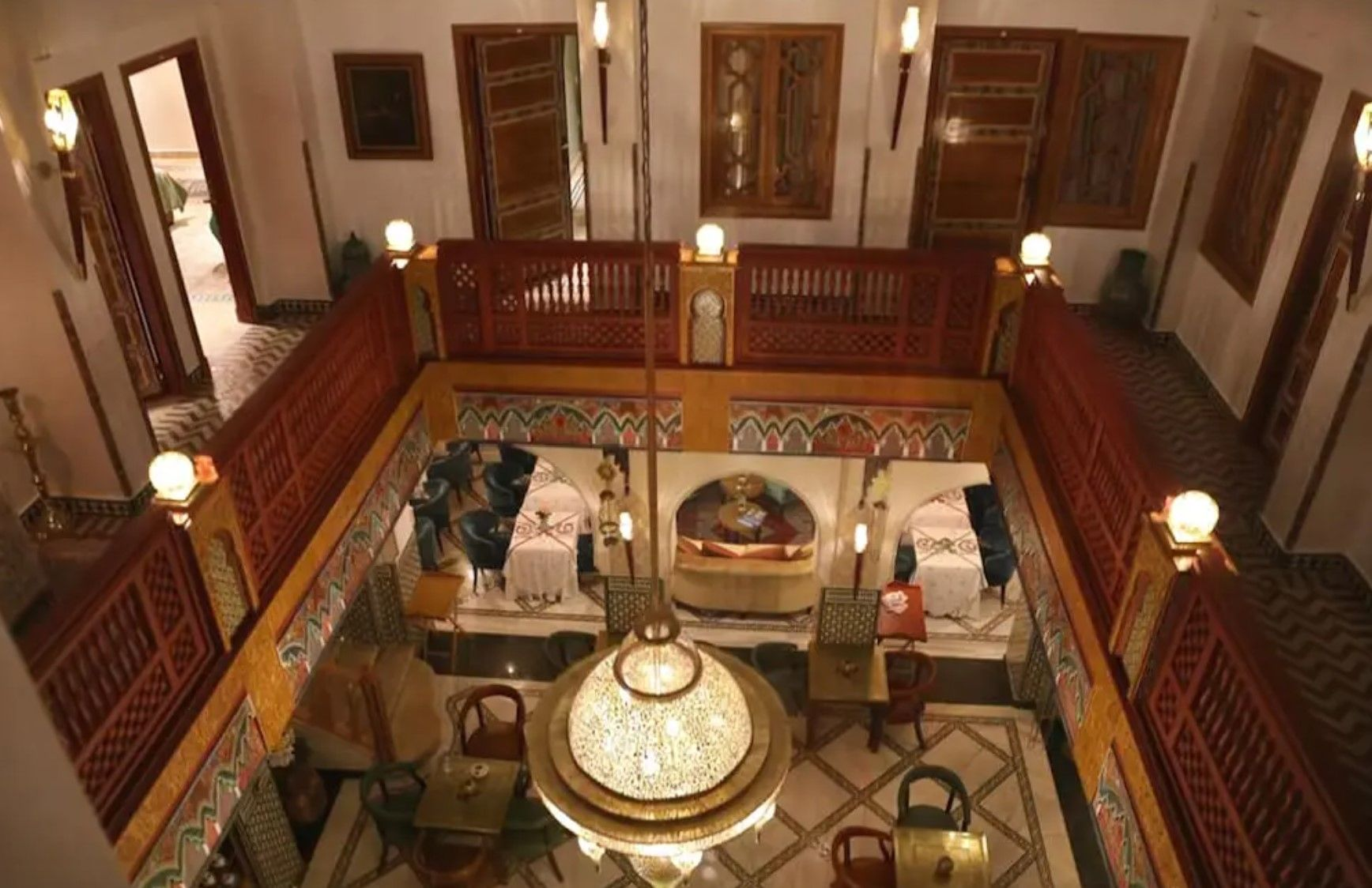 El Minzah Hotel - El Minzah Hotel is centrally located, less than a 15-minute drive from Tangier Ferry Terminal and Tanger City Shopping Mall. The indoor and outdoor pools are mixed and modest swimwear is permitted.