The Beautiful Beaches and Bays of Bodrum
The beautiful islands and seaside towns in the Aegean region are among the most popular beach holiday destinations in the world. Every year Bodrum hosts around 1.5 million local and foreign tourists. Evidently the most important reason is its inspiring beaches and bays. The number of halal-conscious travellers who want to explore Bodrum is on the increase, too. Guests can enjoy the lovely atmosphere in Bodrum without neglecting their Islamic duties on holiday thanks to numerous accommodation alternatives such as halal-friendly alcohol-free holiday resorts with women-only facilities and villas with pools which are not overlooked in any way. In Bodrum, there is a suitable beach for anyone. From crowded popular public beaches to secluded ones and hidden bays, Bodrum provides a great variety of options for those keen on swimming.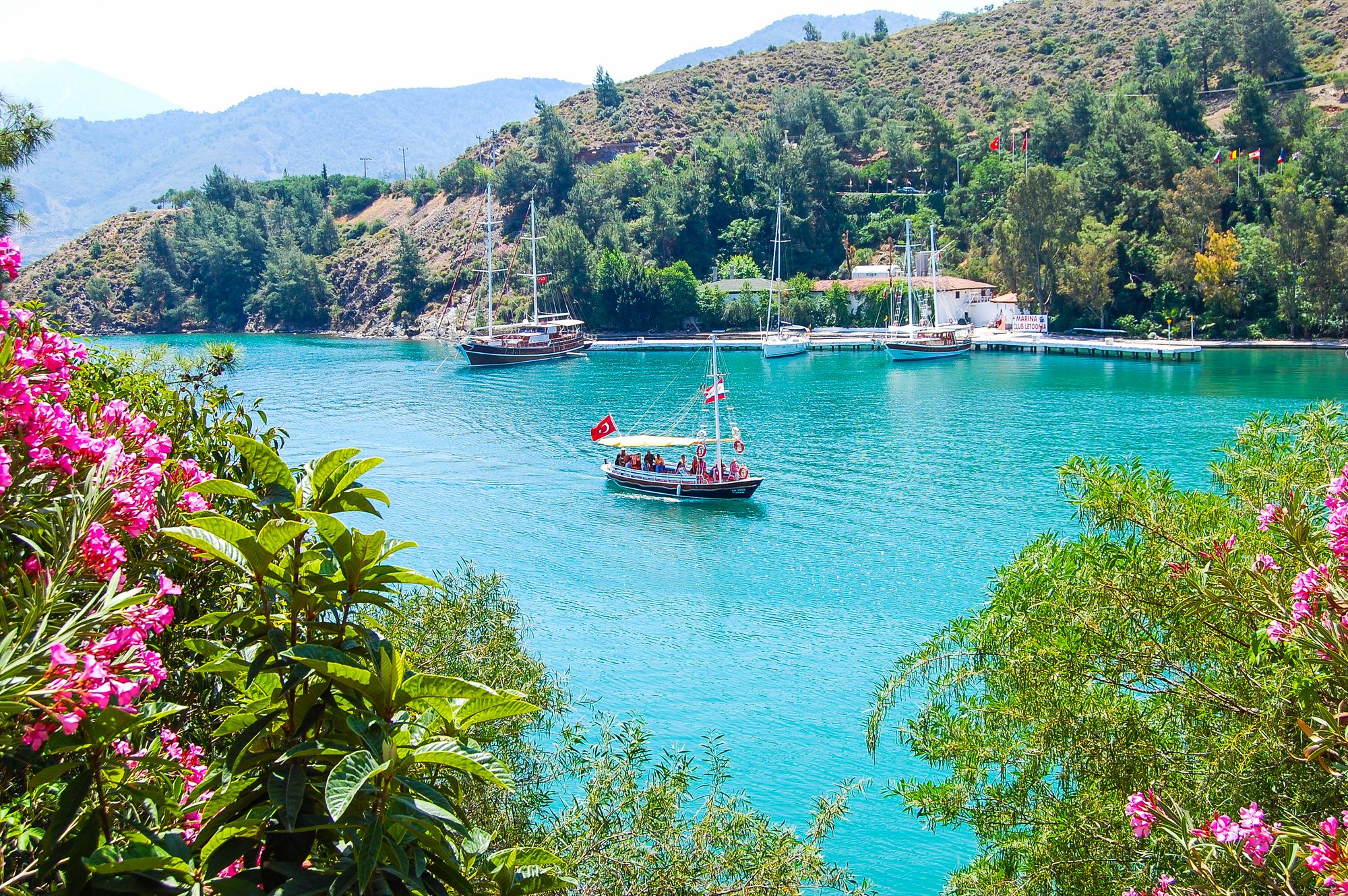 Bodrum Beaches
When one thinks of a seaside holiday, Bodrum is the first place that comes to mind because of its clear turquoise waters, golden sandy beaches and availability of water sports such as surfing and diving. Additionally there are many blue-flagged beaches. Although there aren't any women-only public beaches in Bodrum, the Muslim friendly holiday resorts make up for this by providing their own halal-friendly beaches for ladies.
Yalikavak Beach
One of the most popular beaches in Bodrum, Yalıkavak is iconic as it is not only home to numerous cafes and stalls but also has a great view of Bodrum's whitewashed houses and the iconic historic windmills. Nine blue-flagged beaches are available in total in the Yalıkavak region.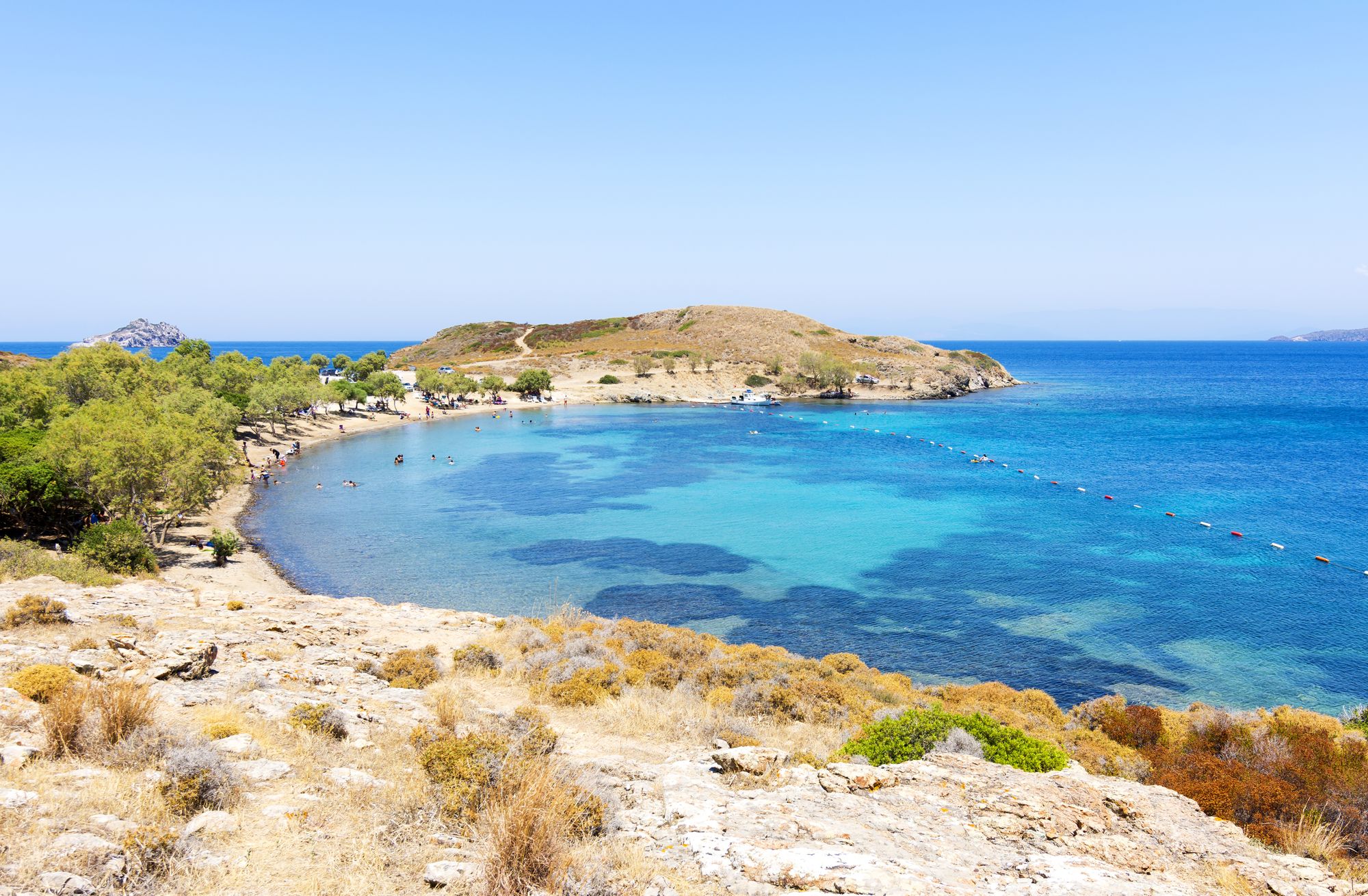 Gümbet Beach
Another popular beach is Gümbet, where the sea is calm and brilliant. Hotels have their own sections along the beach. The family-run hotel, Inanc Hotel Bodrum offers its guests a private section on Gümbet Beach. Twice a day there is a shuttle service to the beach for those staying at this hotel, which is only 250 metres from the beach. Only modest swimwear is allowed on this part of the beach, which belongs to this alcohol-free Muslim-friendly hotel. Dedicated women-only and men-only indoor and outdoor swimming pools, and spa centres are also available at the hotel itself.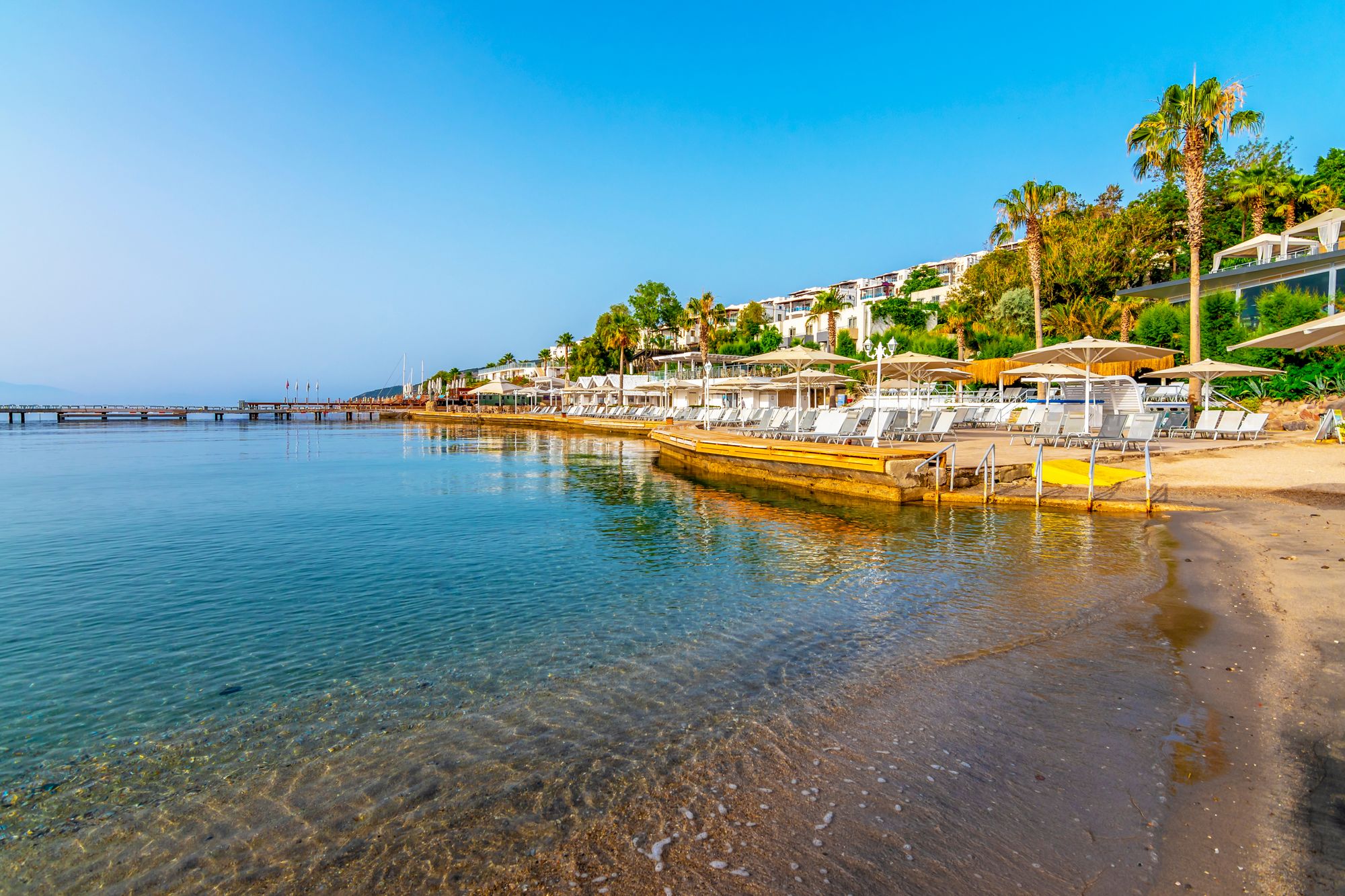 Bitez Beach
Bitez is one of the most popular holiday resorts in Turkey. It is ideal for both local and foreign tourists because of the fact that it is very close to the town centre. It is home to a great number of hotels and villas, and the sea is perfect for surfing. In Bitez, there are many villas with private fully secluded pools. With its lovely atmosphere, Villa Lily is the honeymoon couples' favourite. The guests can enjoy the completely private pool in this beautiful villa or they may prefer Bitez beach to experience the privilege of swimming in the Aegean sea,wearing modest swimwear, if they wish.
Other villa options in Bitez include:
Villa Dream, with its huge garden and an amazing terrace view,
Villa Citrus, popular among big families or groups,
Villa Ivy, with its big pool and capacity for accommodating up to 11 guests.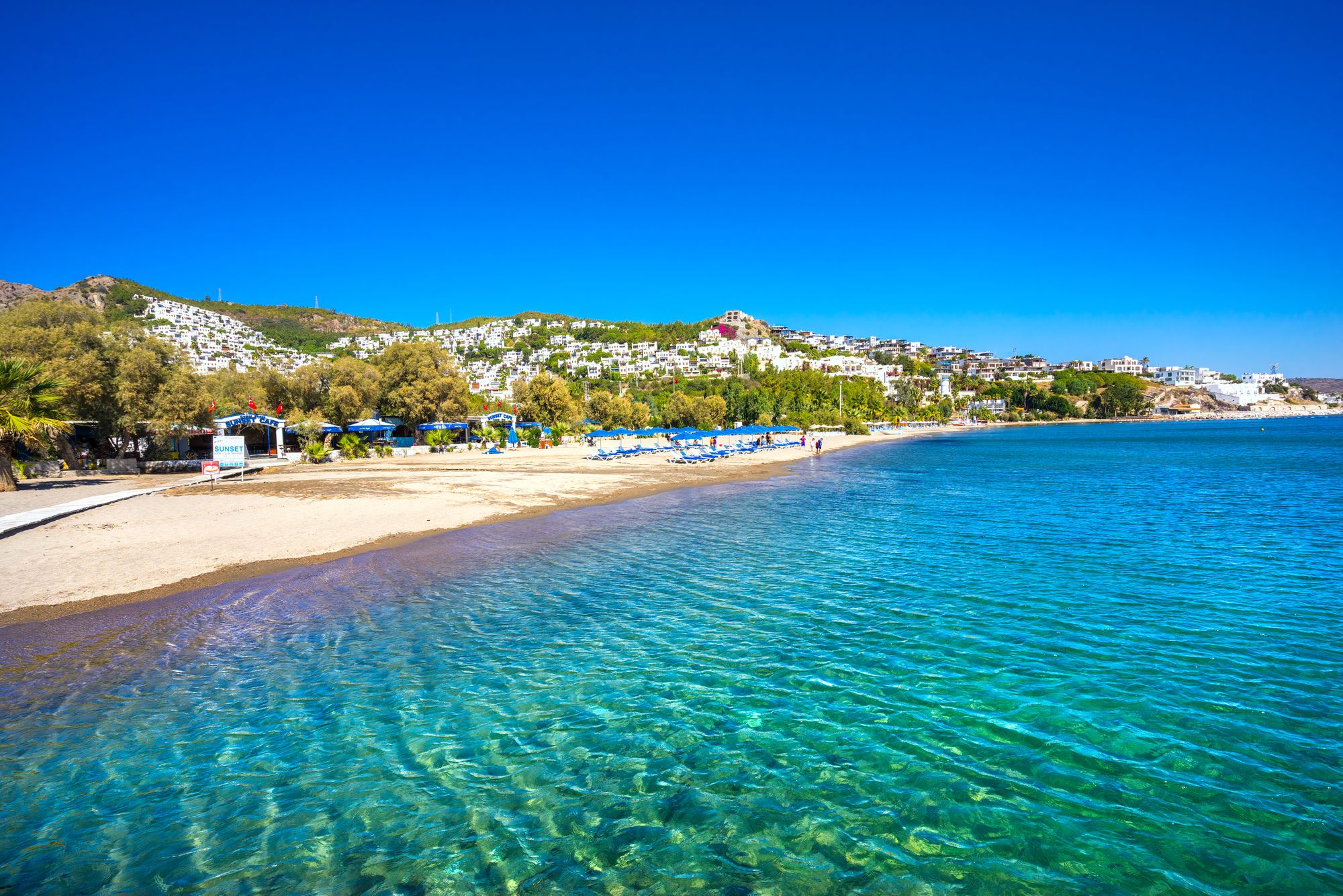 The Oba Hotel Beach
One of the biggest challenges for halal-conscious holidaymakers is that of finding a women-only beach in Bodrum. Located near Torba, The Oba Hotel is the only one which has a women-only beach. With its modern facilities, luxurious and halal-friendly accommodation alternatives, it is the only 5-star Muslim-friendly hotel in Bodrum. The hotel's private beach is split in two sections, including a women-only division with a secluded sunbathing area, jetty and a cafe. There is another section - a mixed family beach - where guests can enjoy the sea and sand as a family, wearing modest swimwear. The facilities offered exclusively for women are not limited to those by the beach. There are also indoor and outdoor pools allocated to women, a fully-equipped spa centre, entertainment areas and restaurants.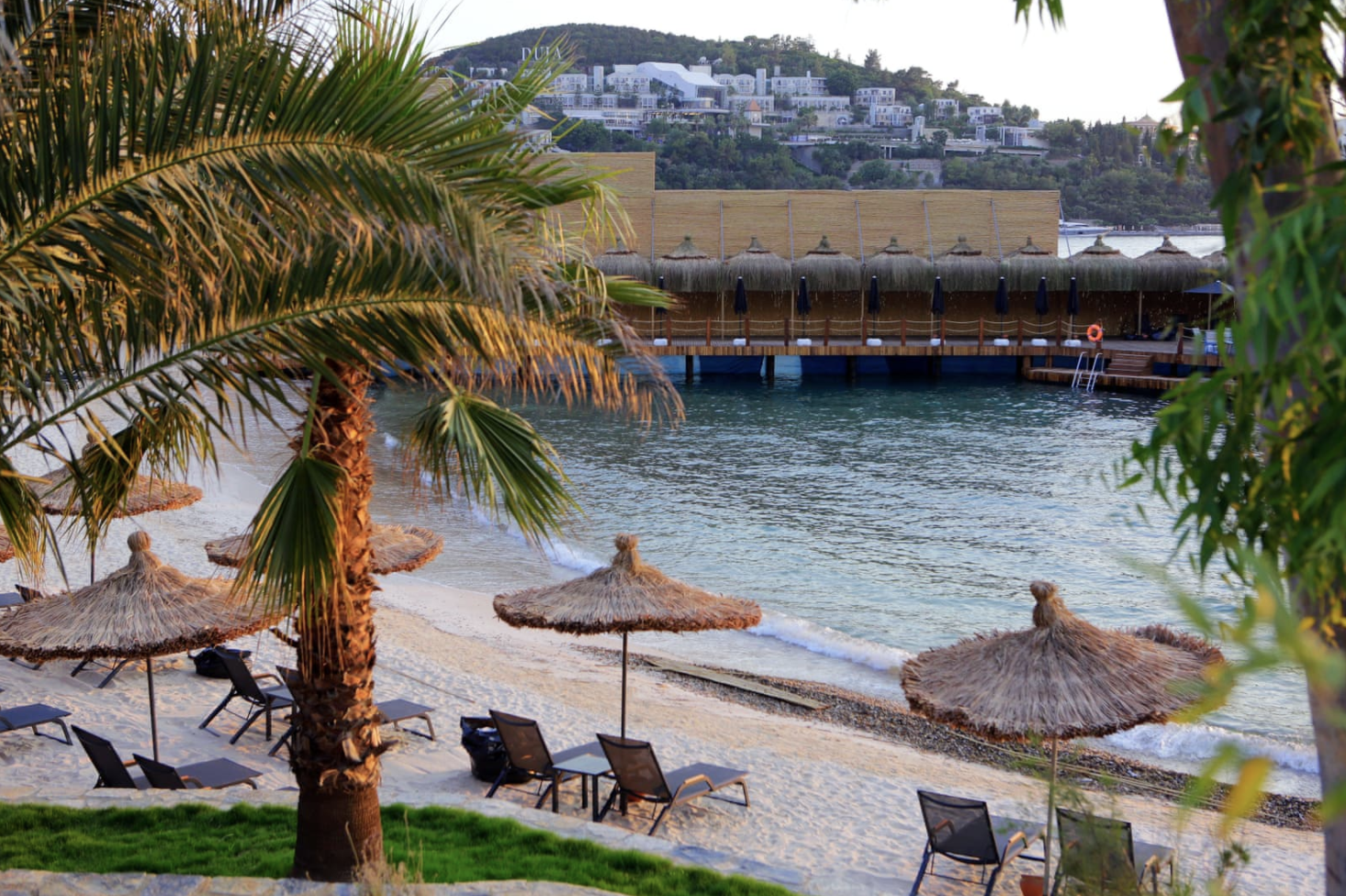 Bodrum Bays
Bodrum is rich in terms of natural beauty and enchanting views. Especially for beachlovers, it provides an unlimited variety of alternatives, with its legendary bays and beaches. For travellers who prefer hidden bays to crowded public beaches, it is possible to rent a boat as a group or family and enjoy the bays of the Aegean region.
Paradise Bay (Cennet Koyu)
Located in Göltürkbükü, on the northern coast  of the Bodrum peninsula, Paradise Bay is an essential stop on boat tours. Aptly named, the marvellous bay offers a unique swimming experience with its turquoise waters and sandy beach surrounded with lush pine trees. Easily accessible by boat and road, the bay is usually crowded in the afternoon. That's why we recommend that you arrive at the bay before noon in order to make the most of it.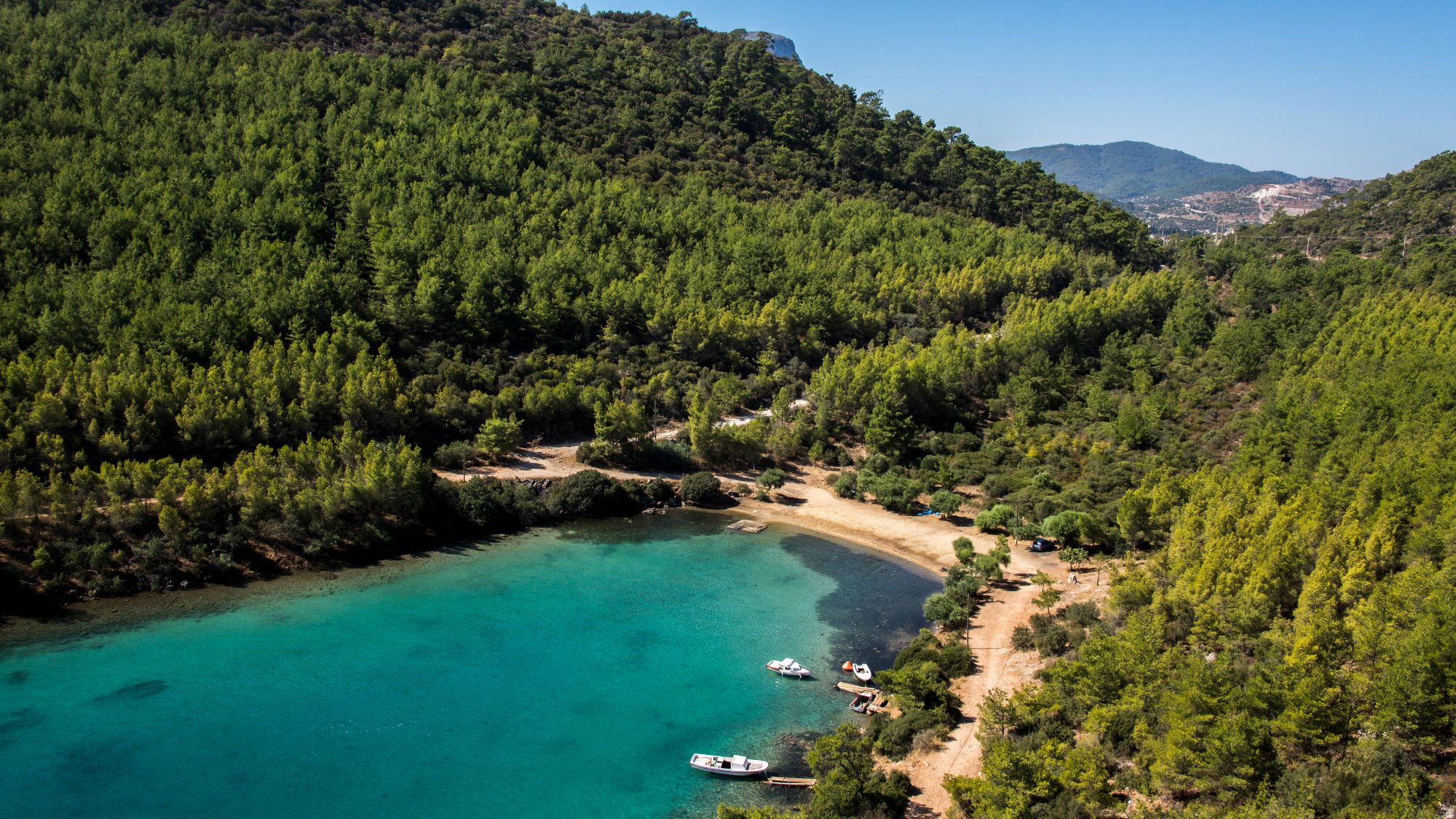 Aquarium Bay (Akvaryum Koyu)
Another common stop on boat tours is Aquarium Bay which is located between Bitez and Gümbet. The crystal-clear waters which make it very easy to see the abundant sea life are the reason why the bay is called 'Aquarium'. It is also ideal for those looking for an uncrowded bay in Bodrum as it has a quieter and calmer atmosphere in comparison to Paradise Bay. If you like hiking or trekking, simply walk to Aquarium Bay from Bitez. This enables you to discover more small and secluded bays en route and see Bodrum in a totally different way.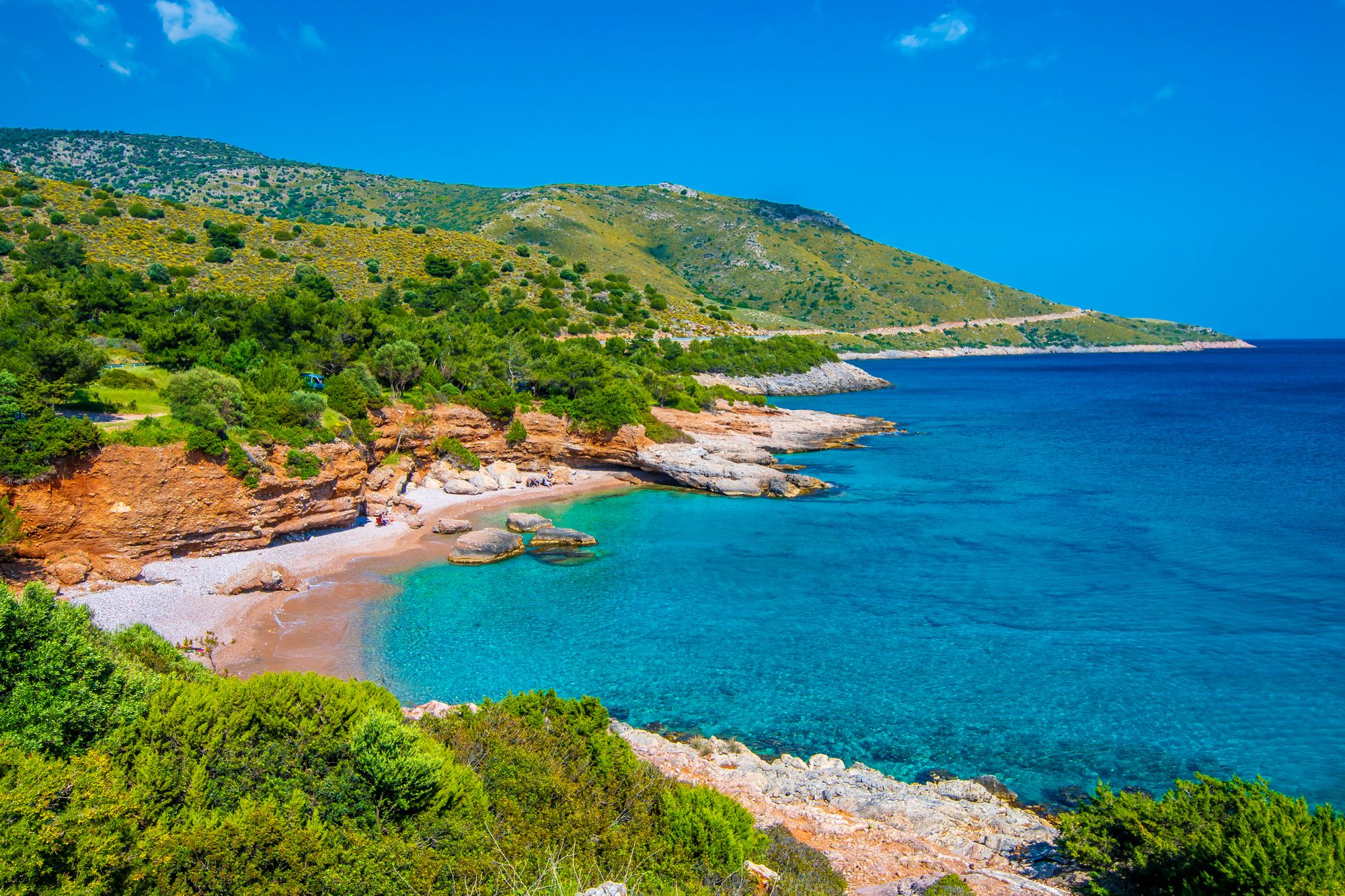 Orak Island
Since it is uninhabited Orak Island is a unique secluded spot in Bodrum. It is especially popular among those who love diving, due to its clean, clear water and the variety of sea creatures. A favourite stop for boat tours, the island is home to two bays. By choosing the quieter bay which is less popular with touristic boats, you can get the chance to enjoy the brilliant sea in a totally calm and secluded environment. Boat trips generally take place between 10:00-17:00 pm so you can rent a private boat as a family to arrive on the island at other times when the island is not crowded and enjoy a great experience on your holiday in Bodrum.
Aspat Bay
If you are seeking an unknown, quiet and calm bay without hotels, which is not even a stop for boat tours, Aspat Bay is the right spot and it will be an unforgettable part of your holiday in Bodrum. As the coastline is longer than 400 metres, you can still feel alone on the beach, even if there are some people. You can lie on the sandy beach or on a sunbed on the lush grass and enjoy this peaceful atmosphere while you read a book or sunbathe. You might also choose to explore the gorgeous Aspat Mountain, which is located at the point where the beach ends, and the Cıfıt Castle which is also there.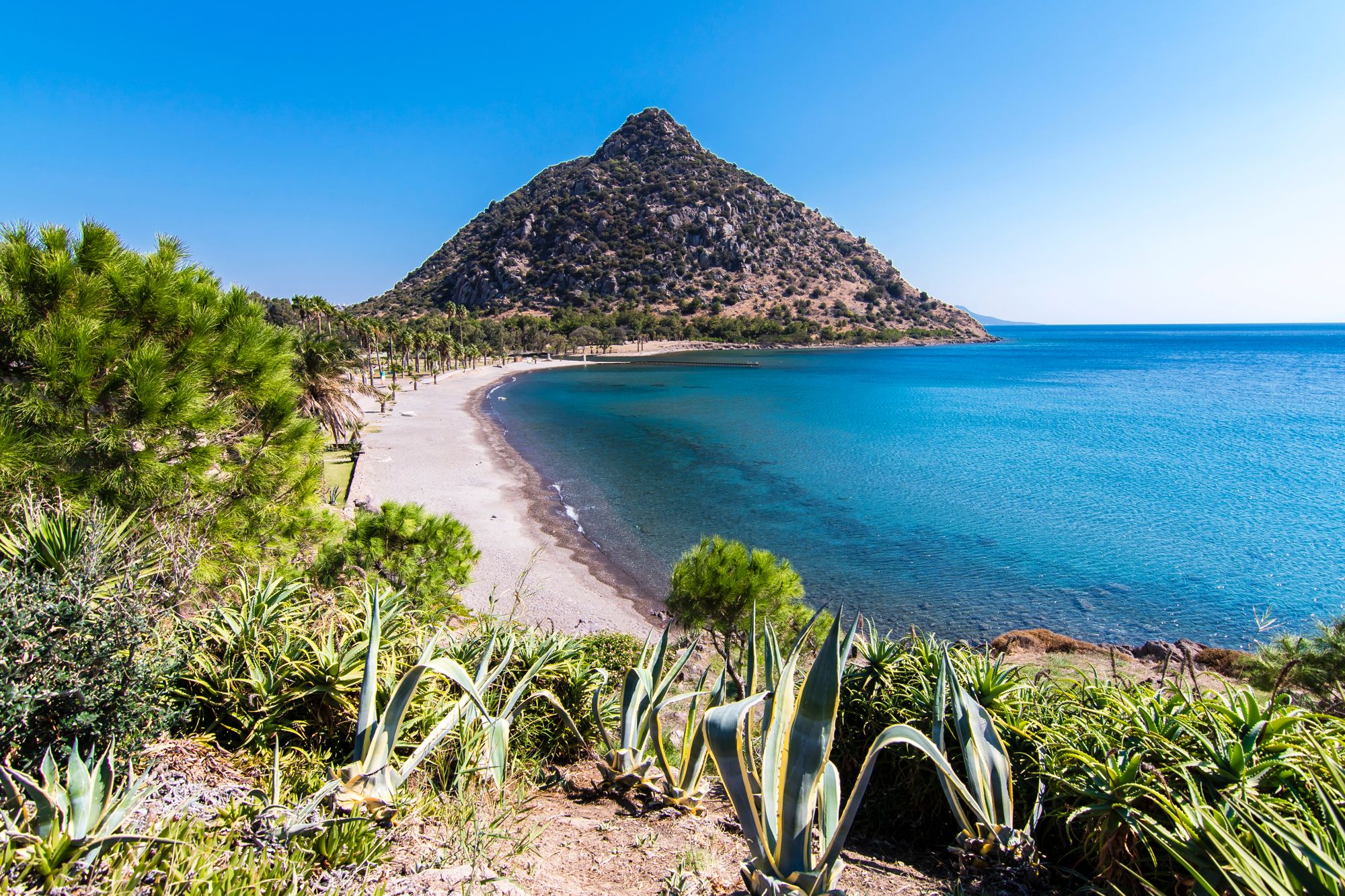 Kargıcak Bay
It is rather surprising to find out that Kargıcak Bay is an unexplored one. Having an unspoilt nature, this inspiring bay is also known as the 'Bay of the Fishermen' by the locals. The natural setting is completely preserved here because it is very hard to arrive at the bay by road and the gendarmerie previously banned boat tours from stopping here. As one might expect, there aren't any cafes, changing rooms or showers. You will not forget Kargıcak Bay, the clear turquoise waters, the peaceful atmosphere and its unspoilt natural setting, and you will definitely come back again.