The Maldives - where the Indian Ocean meets the Arabian Sea
The islands of the Maldives are a tropical paradise, renowned for their unusual shapes - from the heart-shaped island to one shaped like an eye, a fish or a flower; from those which are elongated, round or pointed, to a simple sandbank or one pierced by strange-shaped lakes.
Your unique holiday experience starts as soon as you arrive at the airport, when a boat will take you to your island escorted by a school of brightly coloured fish.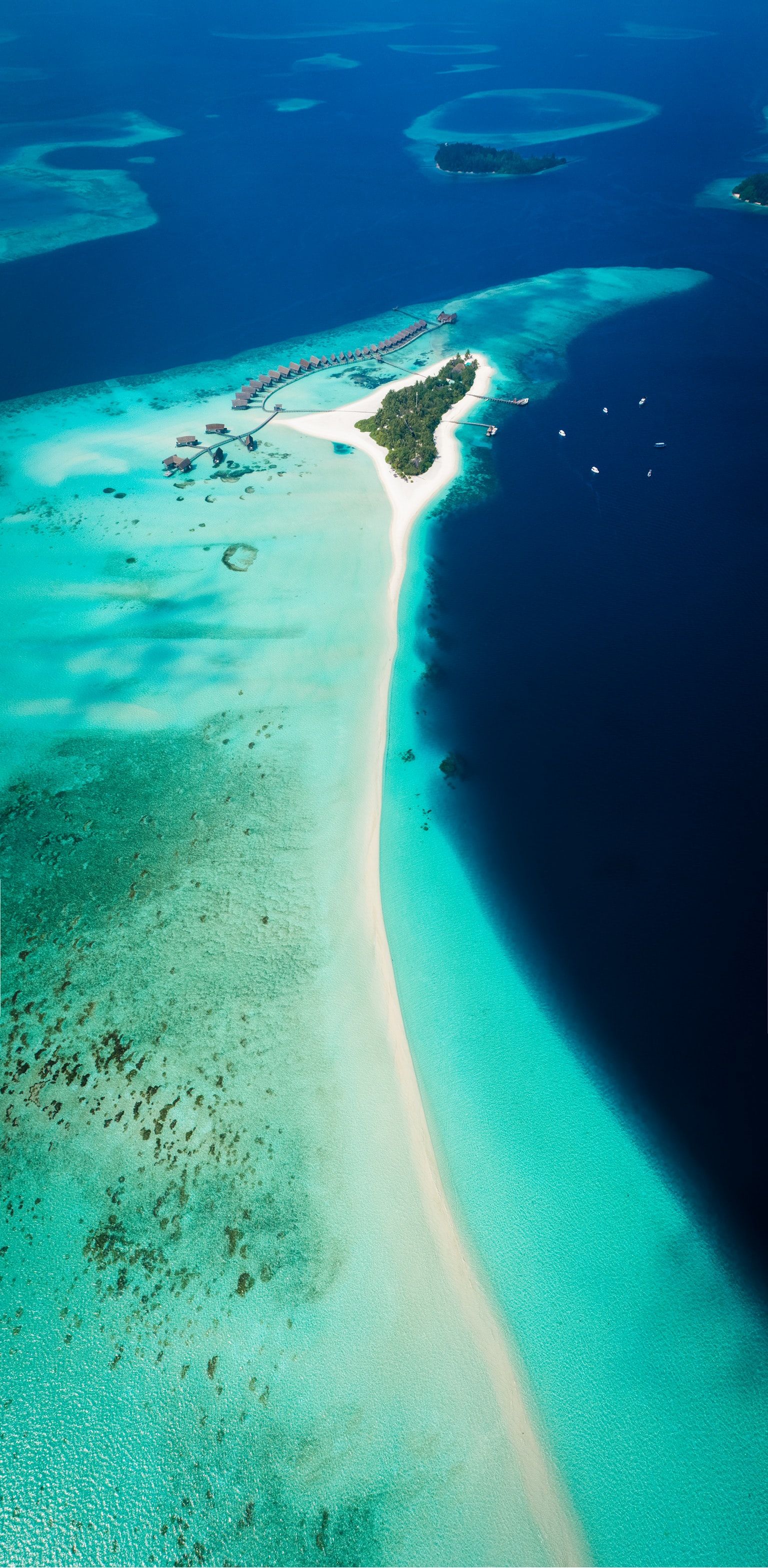 The perfect destination for a romantic break for halal-conscious couples
The Maldives is a Muslim country and is the perfect spot for a halal-friendly beach holiday. It is proving especially popular with halal-conscious couples seeking an idyllic honeymoon spot. The attractions of its white sandy beaches and clear waters are only enhanced by the delicious halal food and the friendly welcome of the local people.
Many of the luxury resort hotels are set on their own tiny islands, perfect for those who want to get away from the crowds and find some privacy on white sandy beaches, amidst the palm trees and lush greenery.
HalalBooking.com features a range of accommodation in the Maldives - you may be surprised to find that this dream destination is more affordable than you thought.
These are some of our top choices for halal-friendly accommodation in the Maldives:
Furaveri, Raa Atoll.
Rated 'Superb' 9 by HalalBooking guests
An idyllic island resort serving only halal food with a long stretch of pristine white sandy beach. Some of the chic rooms and villas in this luxury resort have their own completely private pool, which is not overlooked. Visit the spa for a wonderful pampering experience – it has set times dedicated to women only.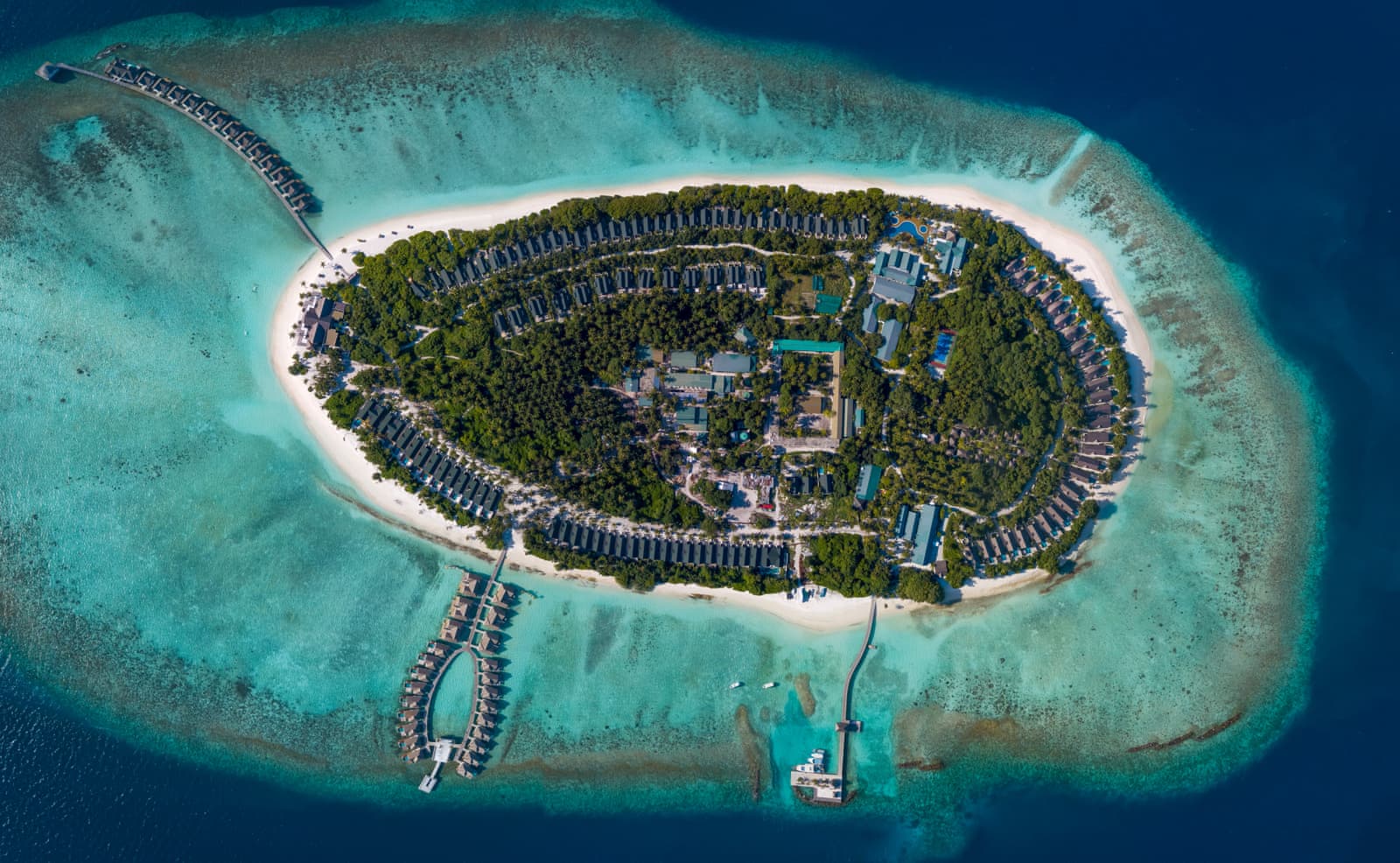 Thinadhoo, Vaavu Atoll.
Rated 'Superb' 9 by HalalBooking guests
This alcohol-free resort hotel is a real gem, offering a host of halal-friendly services and amenities. Not only is it a dry hotel, but it serves only halal food. Moreover, no bikinis are allowed on the hotel premises or on its private beach area. It also offers excellent value for money, providing that a tropical paradise holiday can also be affordable.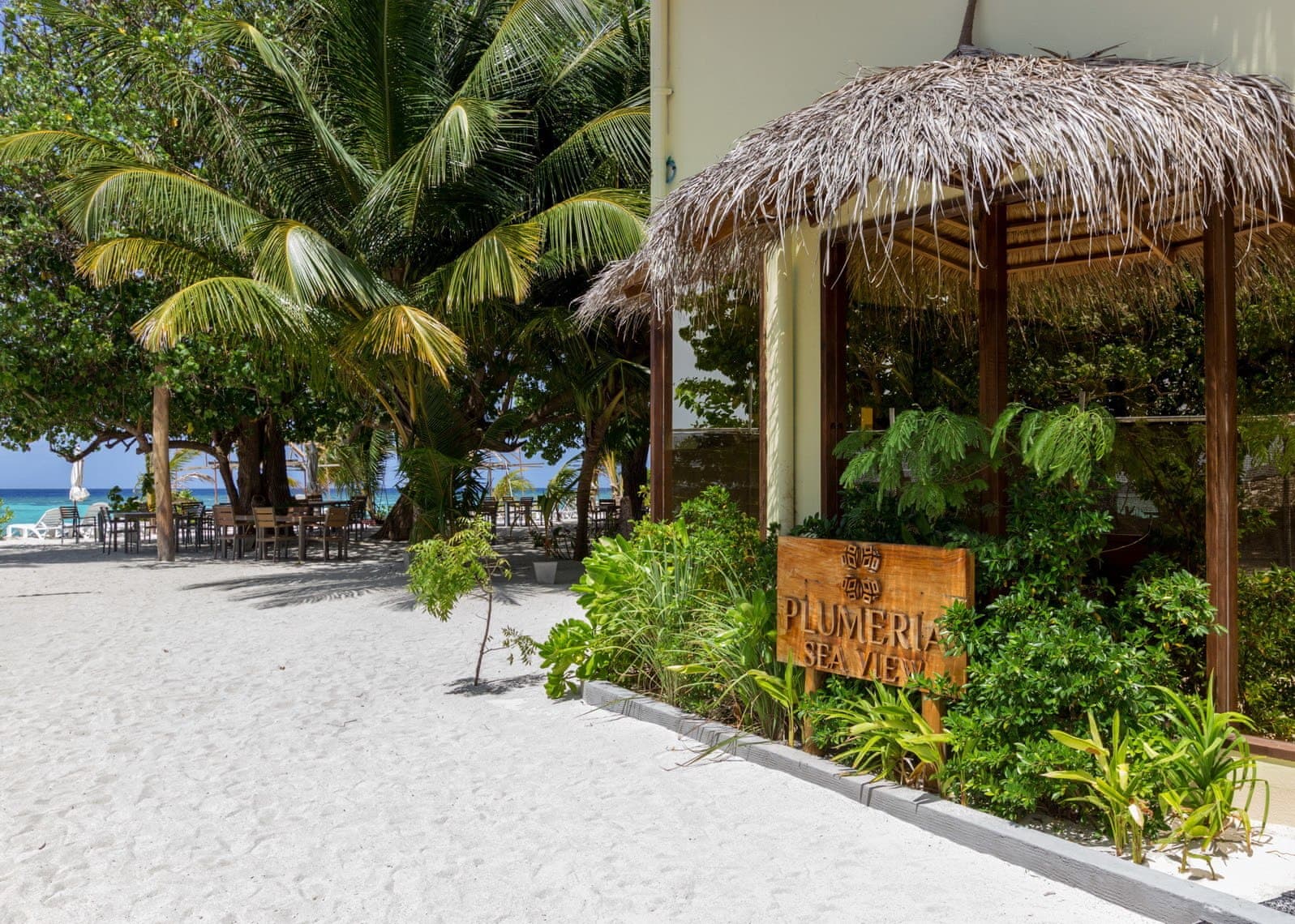 Kihaadhuffaru.
Rated 'Very good' 8.3 by HalalBooking guests
This 5-star luxury resort serves all halal food and has an alcohol-free restaurant. It offers a choice of stylish beach, garden and over-water villas and suites, some of which have their own private pools, which are not overlooked. Its spa and indoor pool can also be booked for private use for the ultimate in relaxation.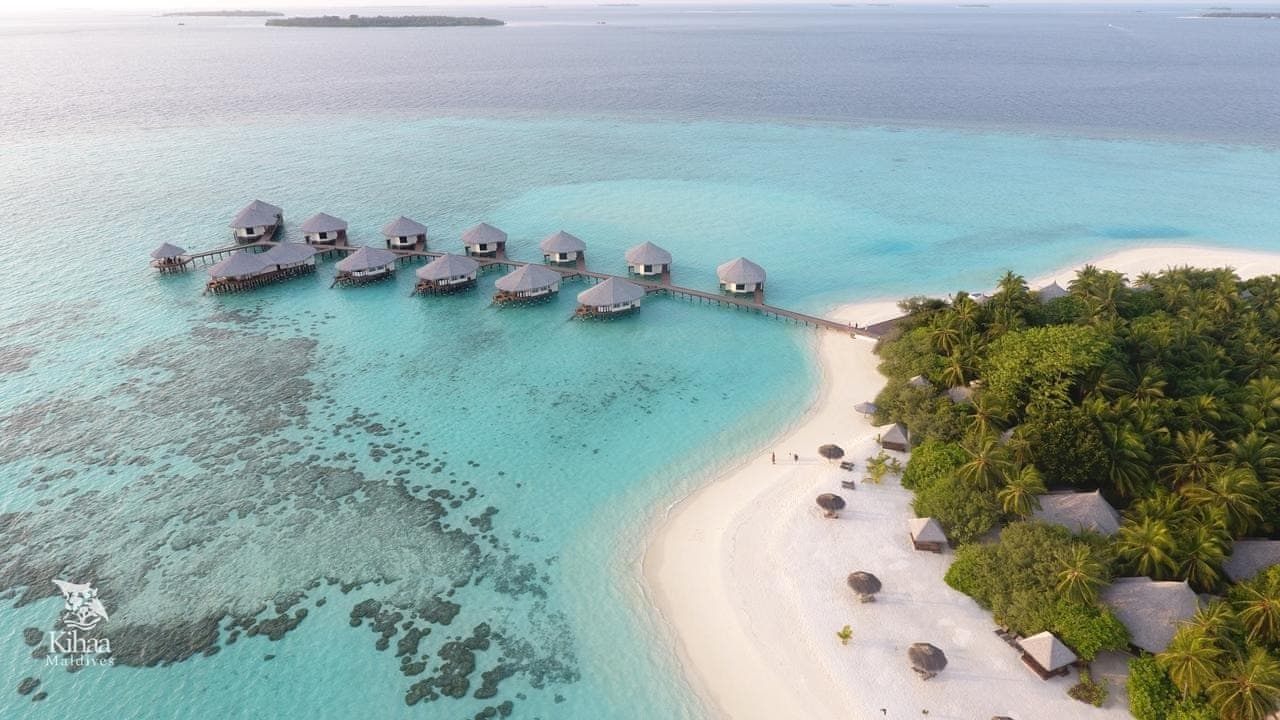 Explore Life Underwater
One of the biggest attractions of the Maldives is its crystal-clear water and vibrant coral reefs, which are home to an abundance of sea life, with brightly coloured fish and fascinating sea creatures. Many of the resort hotels have their own water sports and diving schools, where beginners and serious enthusiasts alike can book day trips and hire equipment.
When to visit the Maldives
The Maldives is truly a year-round destination, with average low temperatures rarely falling below 24°C and highs running around 30°C throughout the year. January to April is the high season as this is the driest time of year, when there is least rain. November and December are also popular, however, with long periods of sunshine. Even the rainiest months, from May to November still enjoy plenty of sunshine. During these periods, visitors are able to benefit from lower prices, making a halal-friendly holiday in the Maldives even more affordable.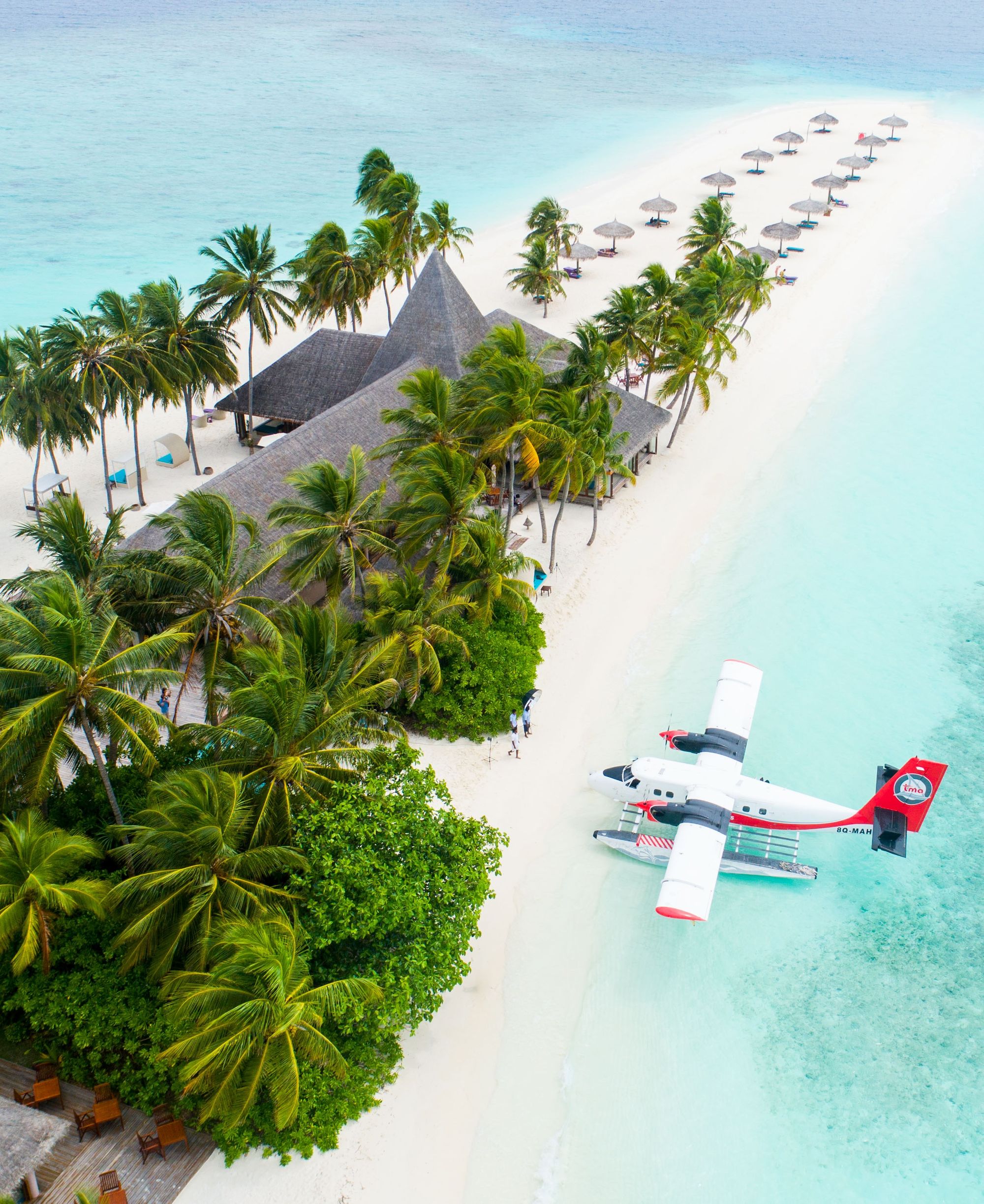 Welcome to Malé - enchanting capital of the Maldives!
Stay in the capital of the Maldives, set on the sea, and immerse yourself in the local culture. Experience a sensory overload at the fish market and local market. Discover the President's Palace, Sultan Park and have a rest at a Garden Café or enjoy a meal of fresh fish whilst soaking up the views.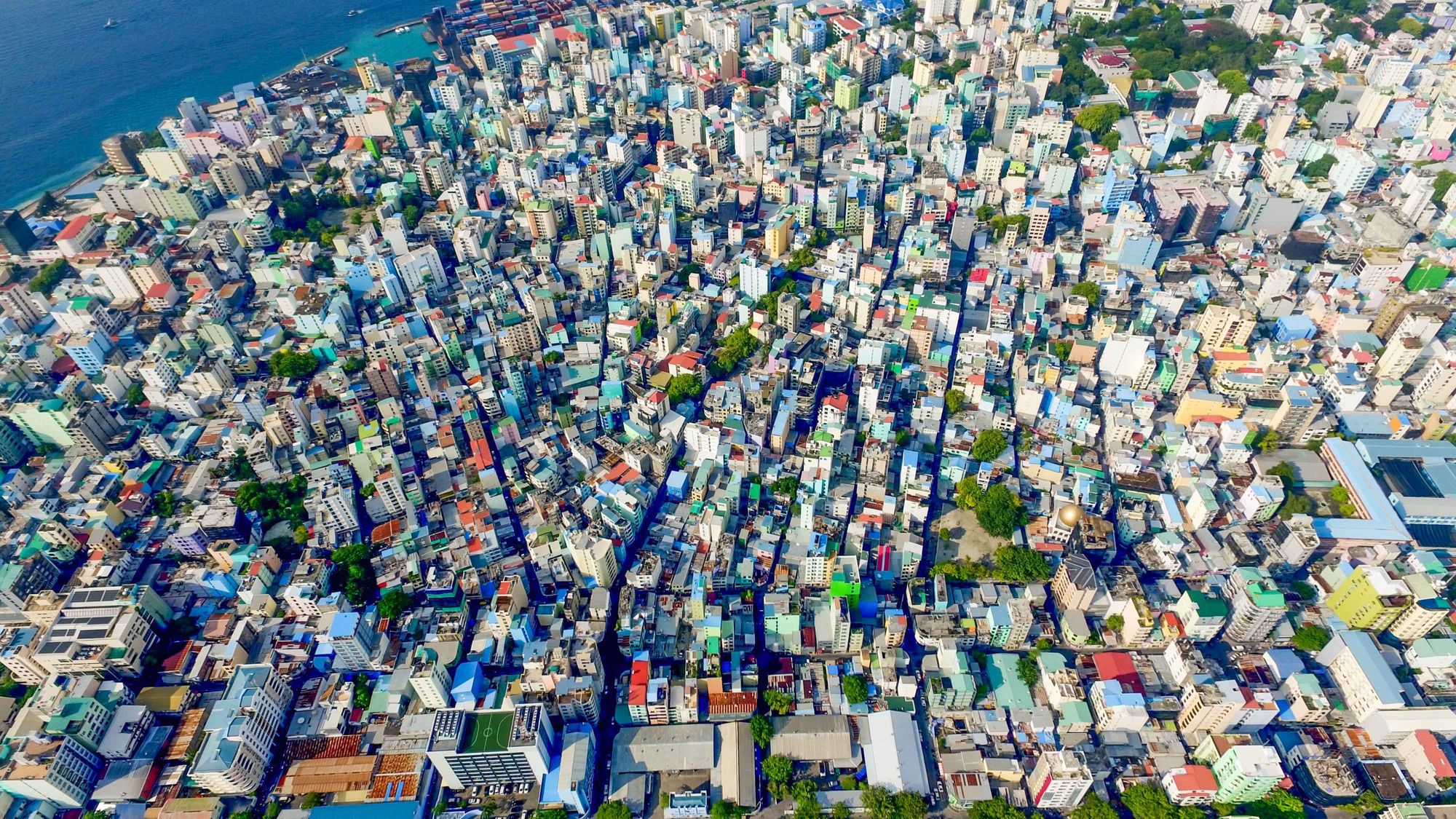 Visit Male's crown jewel, the Grand Friday Mosque, and the beautiful Islamic Centre built with coral rock carvings. It is an excellent architectural work - a fusion of  traditional Maldivian and Islamic concepts. The magnificent golden domes ornament the skyline of the capital.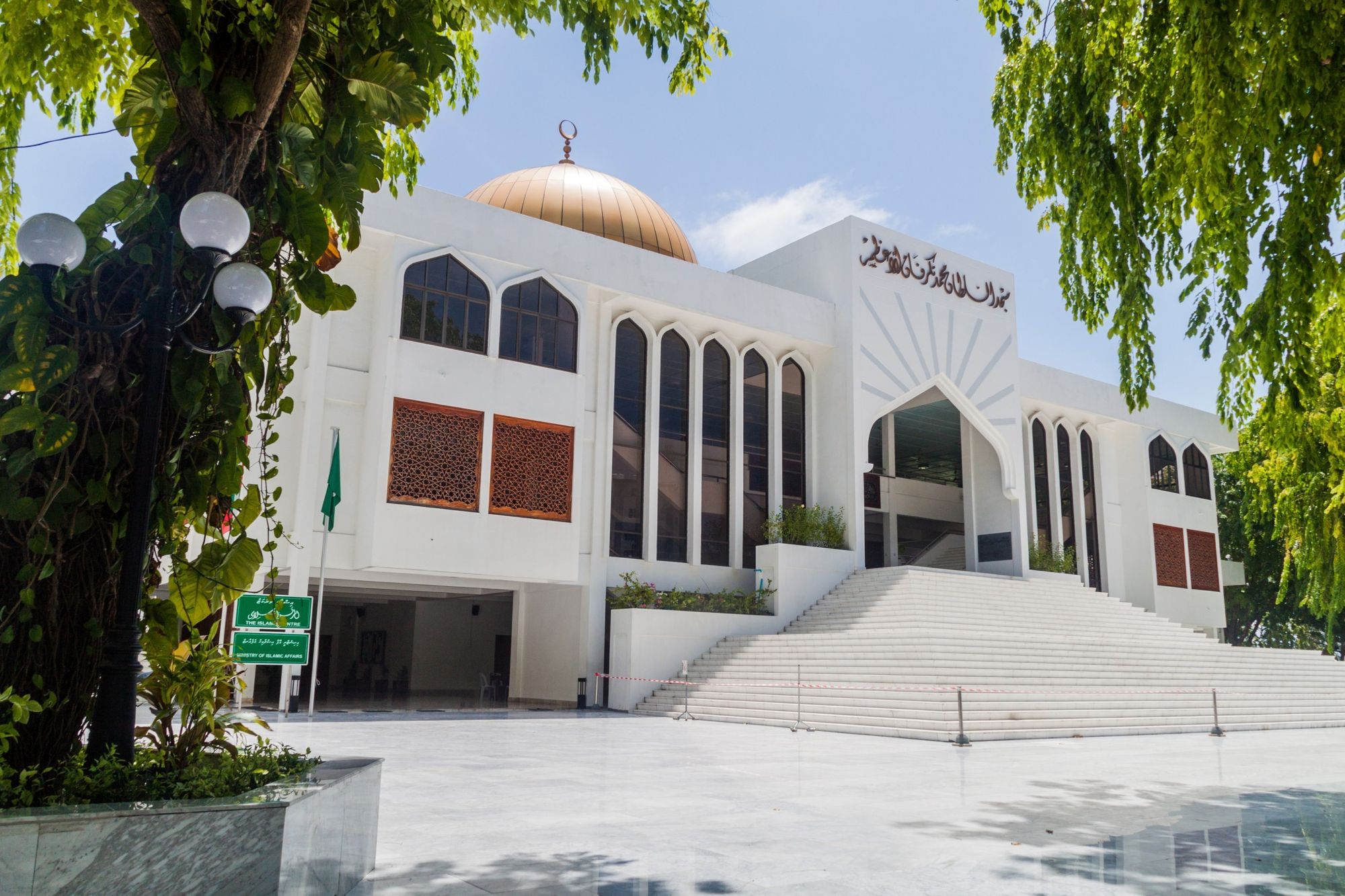 Explore the well-labelled collection of historic artefacts in the National Museum, which traces the unusual history of the islands, devoted to the ancient and medieval periods of Maldivian history. It includes many impressively engraved pieces of wood with Arabic carving commemorating the conversion of the Maldives to Islam in 1153.
Halal food in the Maldives
100% of the local population is Muslim, so virtually all of the food on offer is halal. The delicious cuisine is sure to be a highlight of your holiday. Spicy curries with Indian and Sri Lankan influences will entice your taste buds; fresh fish is a staple and you will find the flavour of locally grown coconuts enhances your culinary experience. Try Mas Riha, a local curry made from fresh tuna, flavoured with peppers, chilli and coconut. There are also many different vegetable curries made from aubergine, pumpkin or green bananas. Don't leave without trying Mas Huni a tuna, coconut and onion salad eaten for breakfast, accompanied by chapati bread.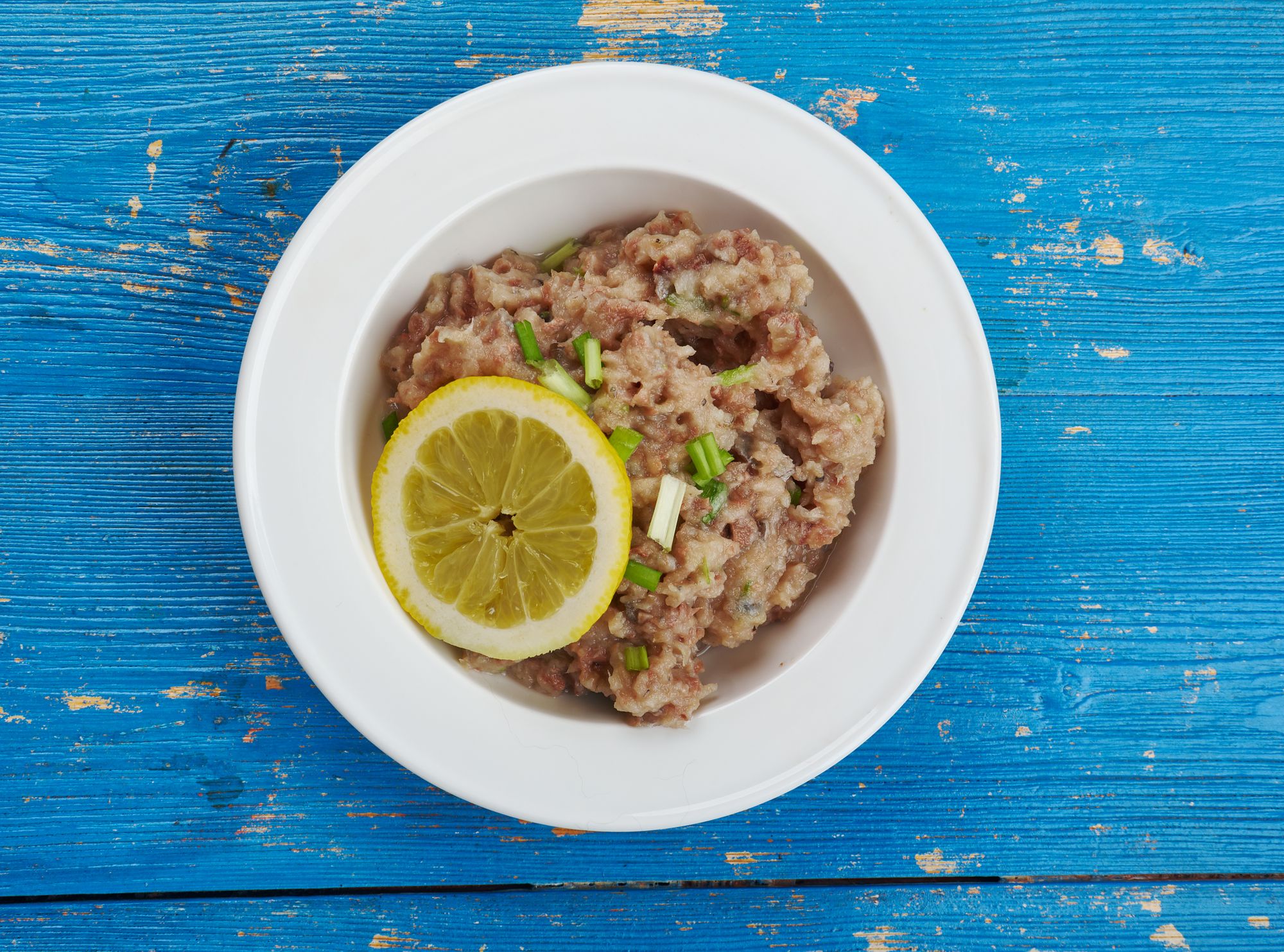 The Maldives is a dream destination - start planning your holiday by browsing HalalBooking's selection of halal-friendly hotels in the Maldives.