The most amazing halal villa holiday destinations
Why choose a villa?
The world is waiting to be explored and you deserve to recharge your batteries away from everyday stress. However, there are times when you long for the comfort and freedom of your own home, even when you are in your perfect holiday destination around the world. You can achieve this by opting for a holiday in a villa - your home away from home. In recent years, the word 'villa' has crept into every travel conversation, largely due to unrivalled perks.
Villas maintain your comfort and the leisurely pace of waking up and having breakfast in your own space. You will also enjoy isolation away from the crowds so you and your loved ones can truly relax in the privacy of your own space. The seclusion of a villa allows Muslim travellers modesty on holiday and families can enjoy themselves undisturbed under the blazing sun and stars in a villa with a private pool, a garden and even jacuzzi facilities. The view from the windows of a country villa lets you become one with the peaceful nature, perfect for families, honeymooners, groups and solo travellers!
With so many beautiful countries around the world to choose from, it can make it quite difficult to choose your ideal halal holiday destination. That is why we have selected our favourite countries for Muslim-friendly getaways.
Turkey
Travel to the magical land of Turkey, known for the unique fusion of East and West. Discover the markets and cafes of Istanbul, the coasts of Antalya and the port city of Fethiye. Be mesmerised by the hot air balloons of Cappadocia and the ancient wonders of Konya.
Prayer facilities
Mosques in Turkey boast some of the finest and most distinctive architecture in the world, symbolising many different influences from Byzantine to Ottoman. Wherever you are staying, whether in a larger resort or a small village, you are sure to find a welcoming mosque with prayer facilities nearby.
Villas in Turkey
Turkey is famous for its stunning beaches and azure sea. Staying in a villa in Turkey gives you the opportunity to be self-sufficient. Visit the local markets for fresh, locally grown fruit and vegetables and be seduced by the aromas of the spices and herbs. Our curated choice is the Alya Sierra Bodrum Hotel in Bodrum. This alcohol-free property offers a choice of villas, all of which have a secluded outdoor pool and some even have a secluded hot tub that offers complete privacy. The property only serves halal food.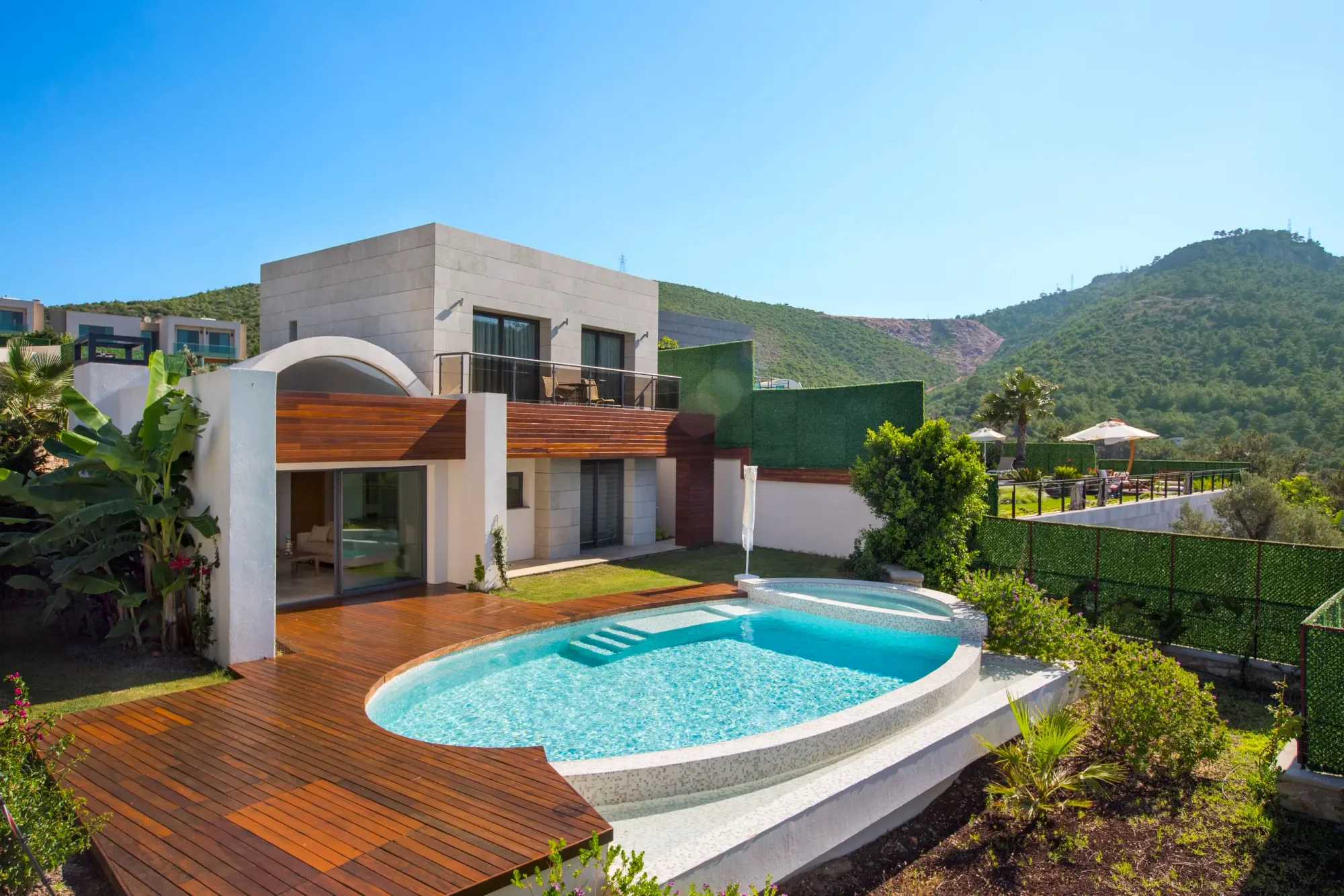 Discover all our halal-friendly villas in Turkey.
Spain
Like the deep colours of its flag, Spain is steeped in rich history, including relics of the Umayyad Caliphate in Andalusia and offers a vibrant culture and delicious culinary influences. Explore the cosmopolitan atmosphere of bustling Barcelona or fly to the capital city of Madrid to see the famous fashion houses. Escape to your own paradise in the Canary Islands or take a road trip through southern Spain to be enchanted by the natural beauty of the region.
Prayer facilities
There are a few mosques spread across Spain, including in Barcelona and Madrid. Pray at the King Abdul Aziz Mosque in Marbella or elsewhere in southern Spain, and experience contemporary Arabic architecture.
Villas in Spain
Our Spanish villas are full of charm and will never disappoint if you are looking for a place for fiesta and siesta. Our top choice is the Royal Garden Villas and Spa in the Canary Islands. This sumptuous villa is your very own halal oasis, where halal food and an alcohol-free room are available upon request. All villas have a secluded outdoor pool that cannot be overlooked in any way, and modest swimwear is allowed. They even have private massage facilities perfect for Muslim couples!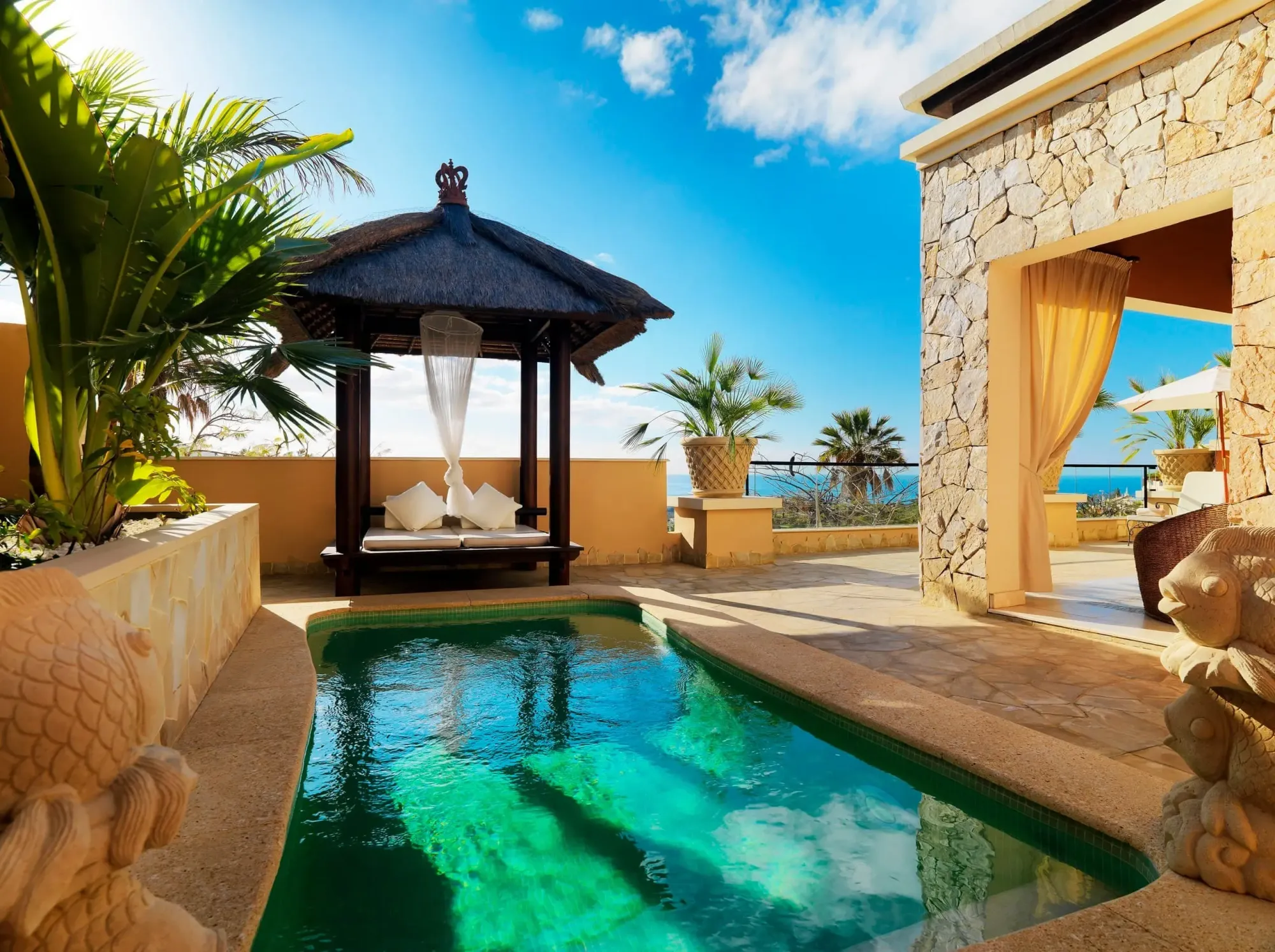 Discover all our halal-friendly villas in Spain.
Greece
Whitewashed buildings, sandy beaches and sparkling blue waters make Greece the perfect travel destination. Step back in time with UNESCO World Heritage sites and explore ancient history and stories famous around the world. Discover the ancient ruins of Athens and Thessaloniki and enjoy the Santorini, Crete and Mykonos islands where sun and sea mix with a lively atmosphere.
Prayer facilities
There are some mosques on the islands of Kos and Rhodes and even some in Thessaloniki. In the neighbourhood of Votanikos in Athens, the Votanikos Mosque was opened in 2020. Create your own courtyard prayer memories and leave a spiritual glow on your halal journey.
Villas in Greece
The traditional villages and golden beaches of Greece are ideal for your Muslim-friendly villa holiday. HalalBooking offers a great selection of secluded villas with private pools and breathtaking views all over Greece, for example on the islands of Santorini and Mykonos.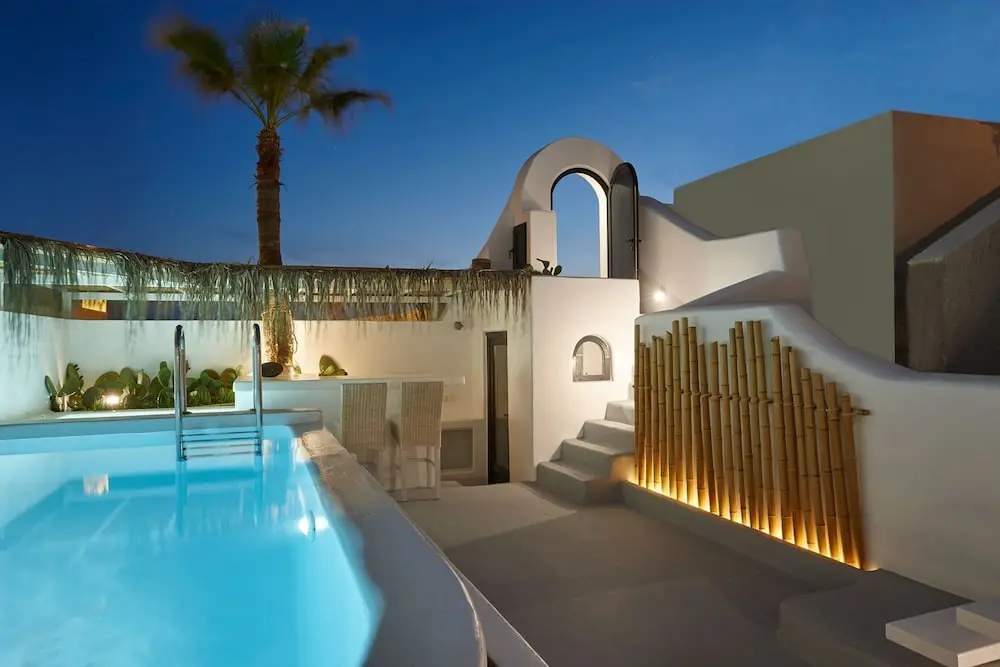 Cyprus
The sun-kissed island of Cyprus encompasses mountainous landscapes surrounded by an endless coastline. The charm of the divided island - the Turkish-Cypriot north and the Greek-Cypriot south - lies in the warm weather, the flora, the fauna and the Mediterranean ambience. Stroll down the cobbled streets in Nicosia or Larnaca and enjoy local cuisine in artisan cafes. Relax on the soft beaches of Famagusta and Paphos and discover the donkey sanctuaries and historical museums dotted around the island.
Prayer facilities
Staying in Muslim North Cyprus allows you to enjoy the Adhan in a calm and peaceful environment. Many mosques like in Nicosia have an Ottoman influence surrounded by nature and the citrus flavours of Cyprus.
Villas in Cyprus
Our curated choice among sparkling Cypriot villas is the Villa Alison in Kyrenia. Combined with the perfect location in North Cyprus, this villa offers stunning sea views to wake up to every morning. With your own private balcony, you can enjoy the luxury of a secluded outdoor pool and halal food! No alcohol is served at this property, making it perfect for your Muslim family-friendly holiday.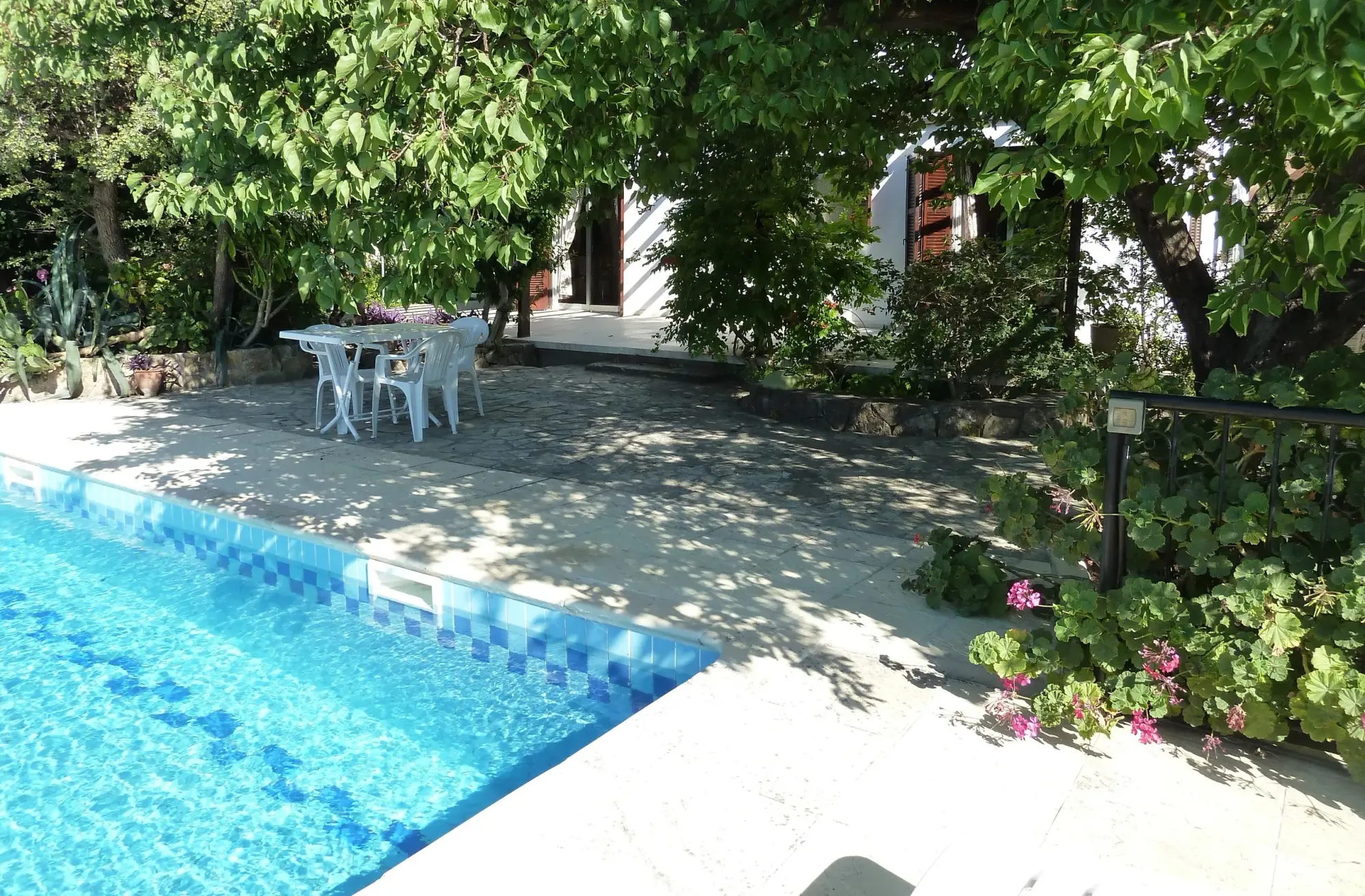 Discover all our halal-friendly villas in Cyprus.
Morocco
Morocco is a majestic country with varied coastlines, from vast deserts to mountains with lush greenery and waterfalls. With a glimpse of Islam, North African and Bedouin culture, Morocco has everything to fulfil your holiday desires. The blue and white buildings of Chefchaouen and Essaouira, the beaches of Agadir and the bustling cities of Marrakech and Casablanca. Be sure to try the traditional dishes like tagine and couscous to really get the Moroccan experience.
Prayer facilities
In Morocco, every mosque has its own story and we recommend you visit the stunning Hassan II Mosque in Casablanca, which is the largest in all of Africa!
Villas in Morocco
The beauty of Moroccan villas lies in the exotic Arabic mosaics and waterfalls surrounded by the peaceful Moroccan atmosphere. In our handpicked Villa Koutoubia in Marrakech you are surrounded by palm trees. Relax in the secluded pool or in the private Jacuzzi, enjoy the massage facilities and the included breakfast. You are sure to feel like the Moroccan kings of the past during your halal holiday.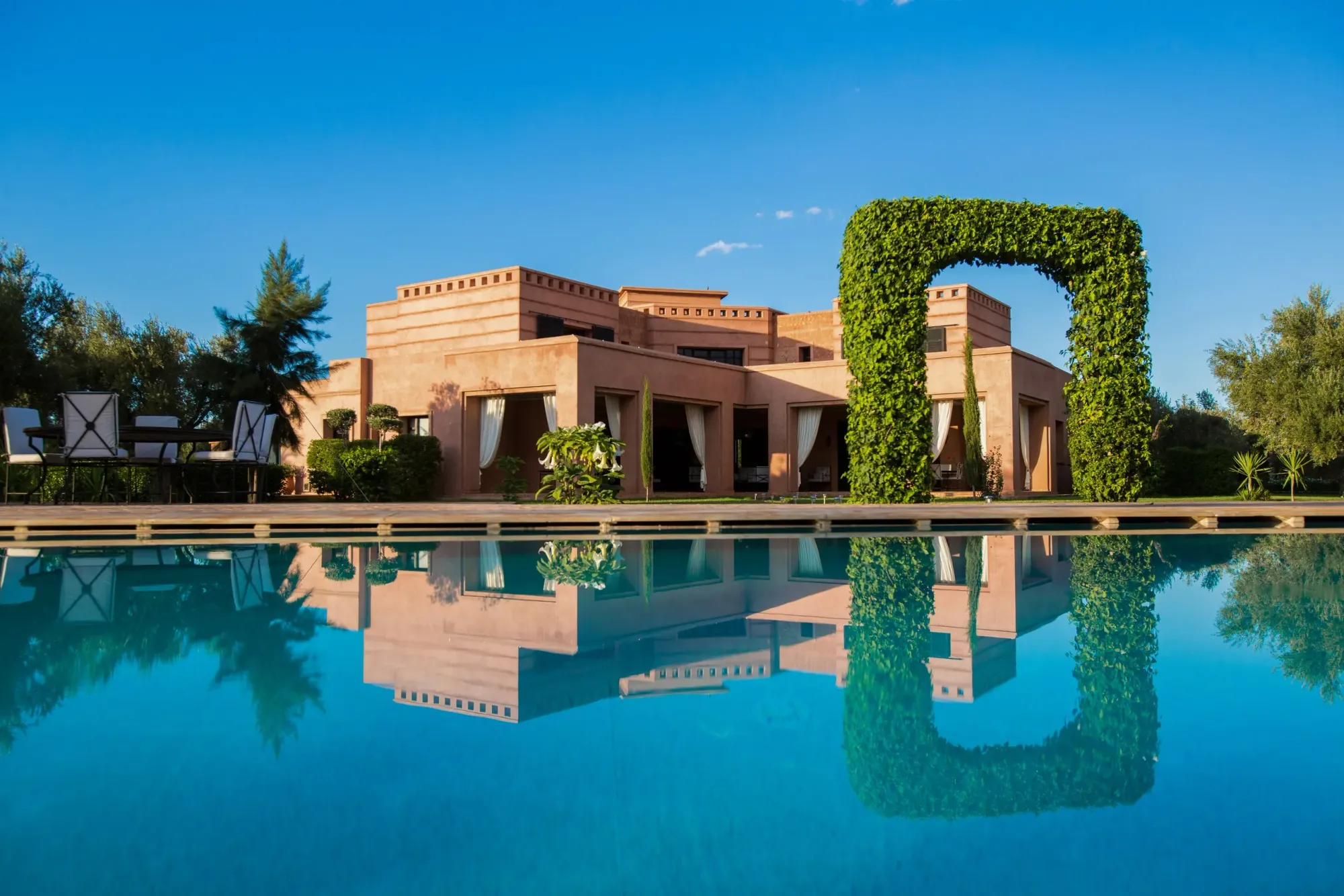 Discover all our halal-friendly villas in Morocco.
Italy
The romantic country of Italy offers lavender fields in the middle of the big cities, ancient ruins, culturally rich museums and breathtaking natural landscapes. There is no better setting for your sun-soaked holiday than the flavours of the coastal village of Positano, the cuisine of Naples and the sights of Rome and Pisa.
Prayer facilities
Italy is home to 8 mosques including the Mosque of Rome - the largest in the west. Combining traditional elegant Roman architecture with Persian influence, the mosque is a symbol of how to preserve Muslim values in non-Muslim countries, a perfect place to fulfil your prayer.
Villas in Italy
The enchanting city and seaside villas of Italy, surrounded by aromatic and blooming flora, create a serene atmosphere for your holiday. HalalBooking offers a great selection of secluded villas with private pools and breathtaking views. Browse all our halal-friendly villas in Italy and find your perfect match using our search filters.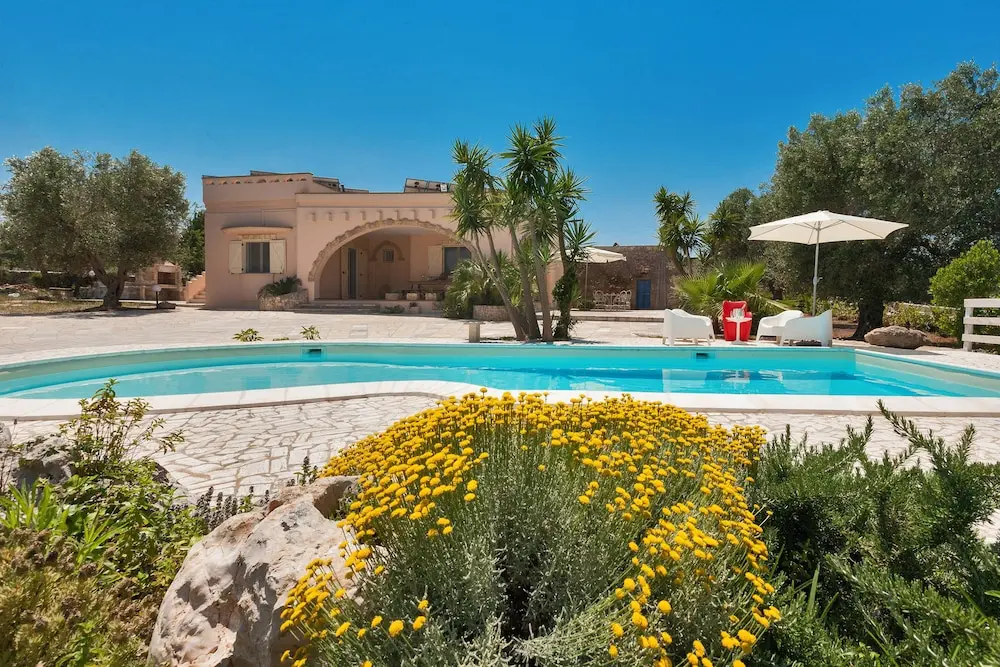 France
From north to south, France lures people with its unique culture, stately art, iconic landmarks, stunning beaches and landscapes, and rich history. Combined with the sensational cuisine, this makes for a glamorous halal holiday.
Prayer facilities
A large Muslim population means that France is home to many mosques. Home to a garden and sidewalk cafe, the Grande Mosquée de Paris, one of the largest in France, is a community centre with a tranquil aura.
Villas in France
Relax in the villas of France and take a break while enjoying your pastries and coffee in peace. Our 'crème de la crème' is the Villa Lou Cade in Provence-Alpes-Côte d'Azur. This villa has a private outdoor pool and jacuzzi surrounded by greenery and a view of the sea that creates a pleasant ambience.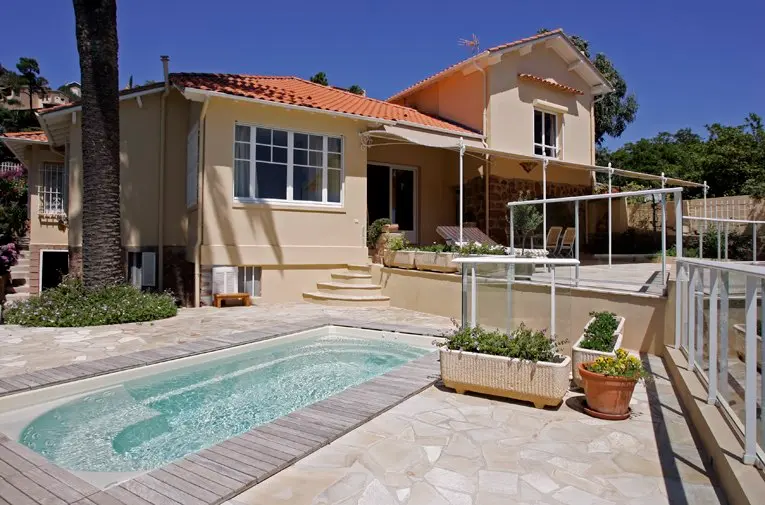 Discover all our halal-friendly villas in France.
Thailand
Thailand is the land of smiles and culture, floating markets and the fusion of flavours in its food. Thailand offers fantastic beaches, a tropical climate and all the luxuries you could want for an Eastern holiday without breaking the bank. Enjoy a city break in Bangkok or a beach holiday in Phuket and explore the myriad of magnificent buildings, fascinating natural landscapes and wildlife, including monkeys and elephants.
Prayer facilities
There are over 3,000 mosques in Thailand, but one of the most amazing is the Pattani Central Mosque. In over nine years of construction, no detail was left to chance in this elegant place of worship!
Villas in Thailand
Tropical Thailand offers villas with unparalleled views. Relax amidst palm trees and lush greenery. The Pavilions Phuket in Phuket are very popular. A luxury resort of suites and pool villas, with their own private, secluded pools nestled within a scenic hilltop retreat, perfect for honeymooners and families. Some halal food is available in the property.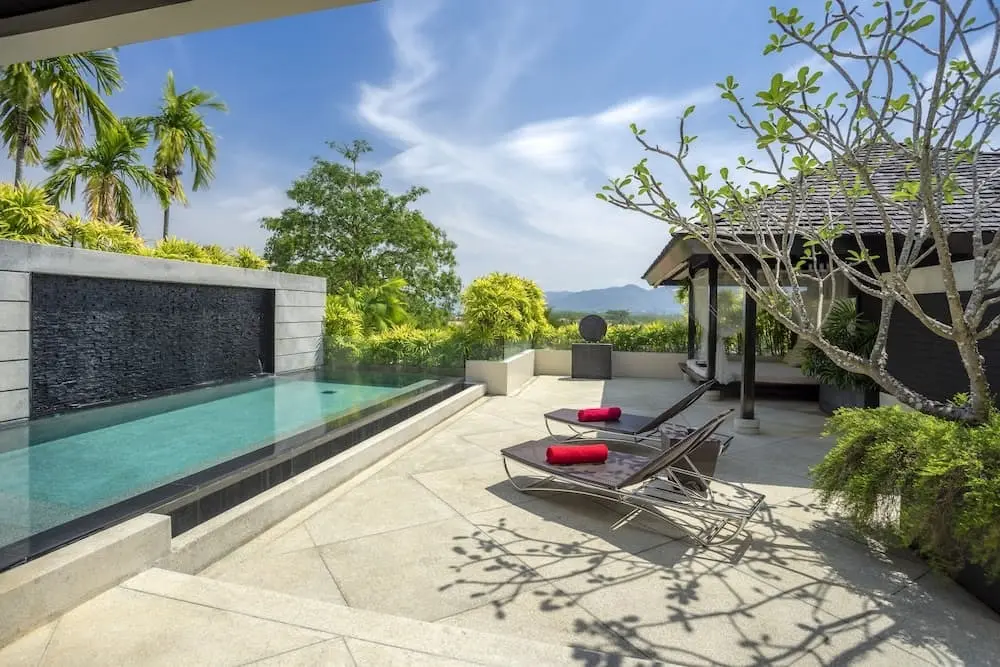 Discover all our halal-friendly villas in Thailand.
United Kingdom
The United Kingdom is a diverse country with traditional British countryside, quaint towns and international cuisine. Halal food is readily available in all major cities such as Manchester and London. Soak up the great outdoors in the Lake District, Scottish Highlands and other national parks, and sample the laid-back culture of Bath and Brighton.
Prayer facilities
The UK has many mosques across the country. We recommend visiting Europe's first eco-friendly mosque, Cambridge Central. Here you will find serenity that fills your mind from everyday life.
Villas in the UK
The UK offers a green escape in a quaint and cosy villa. Our recommendation is the Kingsley Lake View in Bristol which has a garden and alcohol can be removed on request. There is also a hot tub that does not go unnoticed in any way - perfect for Muslim families. Discover all our halal-friendly villas in the UK.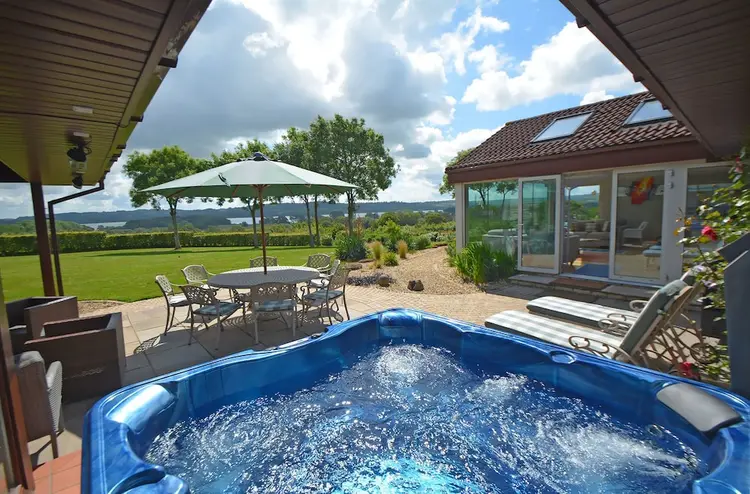 Indonesia
Our final destination is the alluring nation of Indonesia with over 17,000 islands rich in culture, delicious food, art and wildlife. Visit traditional villages, beaches, rice farms and tea plantations where you can see the entire process from harvest to cup. Explore the Monkey Forests for an out of this world experience!
Prayer facilities
Indonesia has the largest Muslim population in the world, which means plenty of wonderful mosques and a country that doesn't miss a thing for the halal-conscious traveler. Explore Istiqlal Mosque in Jakarta - the largest mosque in Southeast Asia with a welcoming and beautiful atmosphere.
Villas in Indonesia
Stay in a villa in one of Indonesia's many regions and live like a local. Bali is particularly popular with tourists for villa holidays. The apple of our eyes are The Nibbana Villas in Bali. All food on site is halal and each villa has its own secluded outdoor pool and hot tub. Private massage facilities are also available. Like the friendly hospitality of the Indonesians, you can take a relaxed approach to life and enjoy the traditions of the locals.