Umrah: The Most Rewarding Do-It-Yourself Trip
Planning holidays and itineraries solo has increased vastly over the past decade with the rise of the internet, making all the information we need so easily accessible. So how about a DIY approach to one of the most blessed holidays you could possibly take: Umrah. You can plan an entire trip to Makkah and Madinah exactly how you wish for the ultimate spiritual trip for Muslims, your way.
Why DIY Umrah?
There is nothing better to enlighten your trip and give you an insight on our beautiful religion and the birthplace of Islam than immersing in the history by watching some videos and  familiarising yourself with the practicalities and importance of Umrah. The satisfaction from planning the trip is immense and knowing that you will be rewarded for every step you take towards this Holy journey will pay off greatly. Let's begin by listing the benefits of a DIY Umrah:
It Saves money
Plan according to your needs
Flexible dates and times
The Finer Details: How, What, When?
Before Booking - When and How to Book
Give yourself ample time to plan your Umrah. Although there is no time limit to how far in advance to book your Umrah trip, we recommend giving yourself no less than 2-3 weeks of preparation time. Decide your dates and plan a budget well in advance.
Decide on when you would like to go
The best time to perform Umrah is around 3 weeks after the Hajj season when it is less crowded. The weather is best around November through to February, as the temperature is cooler making the pilgrimage easier. Once that decision is made, You can spend some time researching where to go. If you are flexible with which airport to fly from, there are potential savings on flights. Play around with dates and airports and see what works for you. For those of us that are travelling with children, we would be looking at school holidays - bear in mind that tickets are more sought after and therefore more expensive during these periods.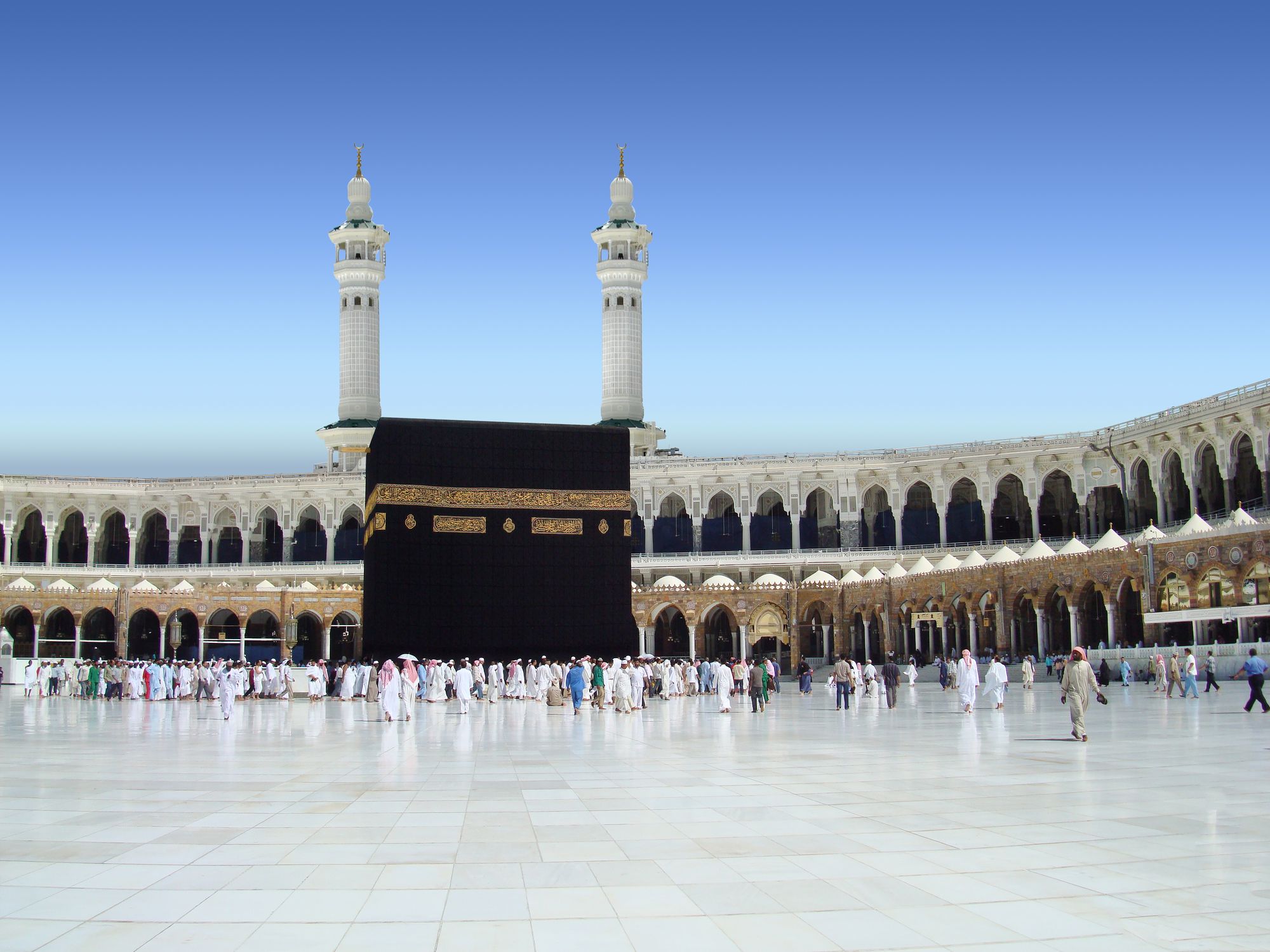 Ramadan Umrah - a unique experience
This year, Ramadan falls in the spring school holidays in many countries, making it easier for you to plan your Umrah trip. Visit the holy cities of Makkah and Madinah this Ramadan and allow yourself and your loved ones to gain a unique experience, recharge your souls and earn multiple good deeds at once.
The blessings of performing Umrah during Ramadan are numerous. The main one is that Umrah is equivalent to performing Hajj during this holy month. The Prophet Muhammad (SAW) said:
"I heard Ibn `Abbas saying, "Allah's Messenger (ﷺ) asked an Ansari woman, 'What prevented you from performing Hajj with us?' She replied, 'We have a camel and the father of so-and-so and his son (i.e. her husband and her son) rode it and left one camel for us to use for irrigation.' He said (to her), 'Perform `Umrah when Ramadan comes, for `Umrah in Ramadan is equal to Hajj (in reward),' or said something similar." (Sahih Bukhari)
Umrah during Ramadan is a unique experience as you are in the holy cities of Makkah and Madinah during the month in which Allah (swt) opens the doors of Jannah and closes the gates of Jahannam.
As Maghrib approaches and you prepare to break your fast with Iftar, hundreds of volunteers roll out plastic mats and start putting dates, yoghurt, bread, nuts and water out for the pilgrims. In Madinah, Al Masjid al-Nabawi is the most visited religious site during Ramadan. Before and after Maghrib, the streets of Medina are crowded with Muslims making duas, while some of the local volunteers clean and decorate the mosque, and others enthusiastically cook and compete to serve meals to Muslims by preparing tables for iftar with dates, rice, meat, juice, coffee, tea and zam zam water inside and outside the mosque. The poor and needy are also invited, which strengthens the sense of companionship and brotherhood among people.
After Isha, congregate for the Taraweeh prayers and the Qiyam prayers, especially during the last ten nights, and in the Laylat al-Qadr (27th night of Ramadan), the holy night in which the first verses of the Quran were revealed to Prophet Muhammad (saw). The Taraweeh prayers start right after Isha and last for about two hours. The Qiyam prayers, including the Witr, start at 1:00 am and again last for another two hours whilst standing in the congregation shoulder to shoulder with your Muslim brothers and sisters facing the Qiblah.
Entry requirements for Saudi Arabia
Ladies will need to travel with a mahram, a male relative e.g, spouse, son, father, brother or uncle who will need to be travelling on the same flight. If travelling to Saudi Arabia on a tourist visa, ladies can travel alone to the country.
Entry into the Kingdom of Saudi Arabia requires a visa - of which you can get one for Hajj, Umrah, Working, or Tourist. For Umrah, it is best to apply for an Umrah or tourist visa - this can be done online as an e-visa with the link above.
You can also apply for a visa via Nusuk, the first ever planning, booking and experience platform dedicated to Umrah. The eVisa is valid for 12 months with a 3 month maximum length of stay in the Kingdom of Saudi Arabia.
You can get a 12-month tourism visa on arrival in Saudi without needing to apply in advance. Available for countries eligible for an eVisa as well as US, UK or EU permanent residents and US, UK or Schengen visa holders if the below conditions apply to them:
The US, UK or Schengen visa must be valid and has been used at least once and has an entry stamp from the issuing country.
The US, UK or Schengen visa must be either a business or tourist visa.
Further important notes to consider:
A person with a non-Muslim name must provide a certificate from a local mosque or Islamic centre to certify the applicant is Muslim.
A woman travelling with her mahram may need her birth certificate or marriage certificate if her last name is different to that of her Mahram.
A valid passport is required with at least 2 clean pages of their passport and at least 6 months left before expiry from the date of Umrah.
2 passport photos are also required.
Once the visa is accepted, the applicant must travel within 30 days so make sure to time the application well. A visa costs $117 and takes 4 days to process.
Before travelling, it is useful to make sure you have travel insurance, so you are prepared in any circumstance.
The Ihram, the mandatory dress for males planning to do Hajj and Umrah, can be bought at Islamic shops, or online. If you are struggling to find one, contact your mosque or Islamic community centre for help.
For more information, check the Saudi website.
How to budget Umrah, and how to make the trip more comfortable or luxurious
It is likely that most of your money will be spent on the hotel and flights. Here are some relevant points that will affect your budget and is well worth researching before you go:
The closer your hotel is to the main mosques, the more expensive it will be. Consider if this is within your budget.
Whether you are visiting Madinah, and if so, it may be cheaper to fly to Madinah directly.
Transportation to and from the airports - public transport is the cheaper, but lengthier, option.
How long you are going for - if you go for longer, it will be more relaxed, but pricier.
If you are arriving and departing from the same airport - flying to different airports will  vary in cost.
The Logistics - FAQs on arrival to Umrah
Where to fly to for Umrah
The most common airports to fly to are either Madinah or Jeddah. During peak times, it is easier to fly to Madinah as Jeddah tends to be quite busy, leaving Madinah less congested, thus taking less time through customs. There are Umrah-friendly coaches that will take you to Makkah and stop at the Meeqat so you can change into your Ihram-clothing. We recommend spending time in Madinah first and then travelling to Makkah and returning home from Jeddah Airport. Taxis and coaches are available to and from both airports. If you are taking a taxi, make sure to agree on the price beforehand or you can also conveniently use the Uber app. An Uber ride between Makkah and Jeddah airport will cost approx 300-400 SAR. However, we recommend using the new high-speed Haramain rain. It is the most efficient, fastest, safest and most comfortable way to travel, especially between Madinah-Makkah and when travelling with children or the elderly. Whichever airport you fly to, there are usually SIM cards available upon landing, which can be useful to contact family or the rest of the group during your stay.
Flying into Jeddah and taking the train to Makkah
If you're flying into Jeddah, you can take the high-speed Haramain train from the airport via Jeddah Central train station to Makkah (54 minutes, economy/business class from 34.50/109.25 SAR). Alternatively you can travel e.g. by Uber (70 min. for approx. 300-400 SAR). If you are landing in Jeddah and going to Makkah to perform Umrah directly, you must be in a state of Ihram before you land, as Jeddah is inside the Meeqat. After having performed your Umrah you can take the high-speed Haramain train from Makkah to Madina which will take 2 hours 20 minutes and tickets start from 224.25/362.25 SAR (economy/business class).
2. Flying directly to Madinah
If you are landing in Madinah, then there is no need to be in the state of Ihram when landing there. After having completed your visit in Madinah, you can take the Haramain train to Jeddah (2 hours 20 min economy/business class from 172.50/362.25 SAR), but need to enter Ihram before boarding the train. Alternatively you can take a coach. Coaches stop at the Meeqat to allow the pilgrims to enter Ihram before continuing the journey. Services depart every four hours, and operate every day. The journey takes approximately 6 hours and costs approx. 60-90 SAR.
3. Flying to Madinah with a stopover in Jeddah and taking the train from Madinah to Makkah
If you are flying to Madinah with a stopover in Jeddah, then you do not have to be in the state of Ihram when landing in Jeddah. After your visit in Madinah, you can take the Haramain train to Makkah and enter Ihram before boarding the train (2 hours 20 min economy/business class from 172.50/362.25 SAR).
3. Flying to Jeddah and taking the train to Madinah
If you are flying to Jeddah and then want to travel to Madinah, you can take the high-speed Haramain train which will take 1 hour 54 minutes and will cost approx. 138.00/304.75 SAR (economy/business class). You will not have to be in the state of Ihram when landing in Jeddah in order to go to Madinah.
Travel between Makkah and Madina
The Haramain High Speed Railway enables you to easily travel between Makkah and Medina within 2.5hrs. With a length of 450 km and speeds going as fast as 300km per hour, it's one of the fastest trains in the world. Tickets for a trip between both cities cost around 224 SAR for an economy class ticket and 362 SAR for a seat in business class. You can book tickets in advance on the Haramain High Speed Railway website.
Attractions in Makkah and Medina
There are both spiritual and leisure things to do in both Makkah and Medina. Make the most of your time in the holy cities.
MAKKAH
Al Haram Masjid
The largest mosque in the world is home to Islam's holiest and most beloved site, the Kaaba. Although this is one that we definitely did not need to name, as it is a given, the list would not be complete without naming the blessed place we all face when praying.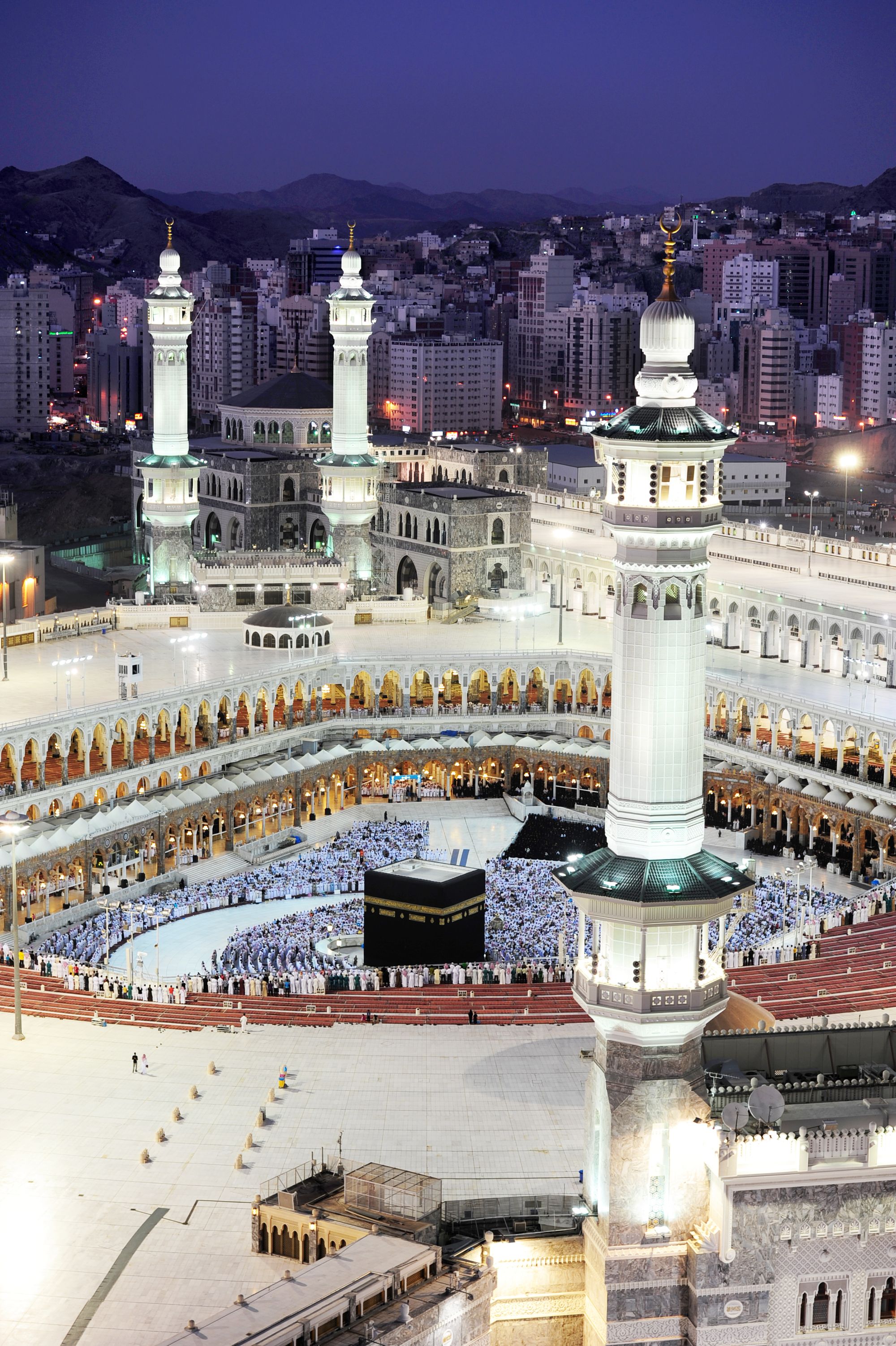 Cave of Hira
Take a hike up to the cave of Hira, where the Prophet Muhammad PBUH first received revelations from Allah SWT. Not only is it a spiritual journey to the top, but the views of the city are amazing and it is a stunning place to watch the sunrise.
Al Kiswa Factory
See the amazing process of the manufacturing of the Kiswa - the brocade cloth that drapes the Holy Kaaba in the finest silk, gold and silver threads.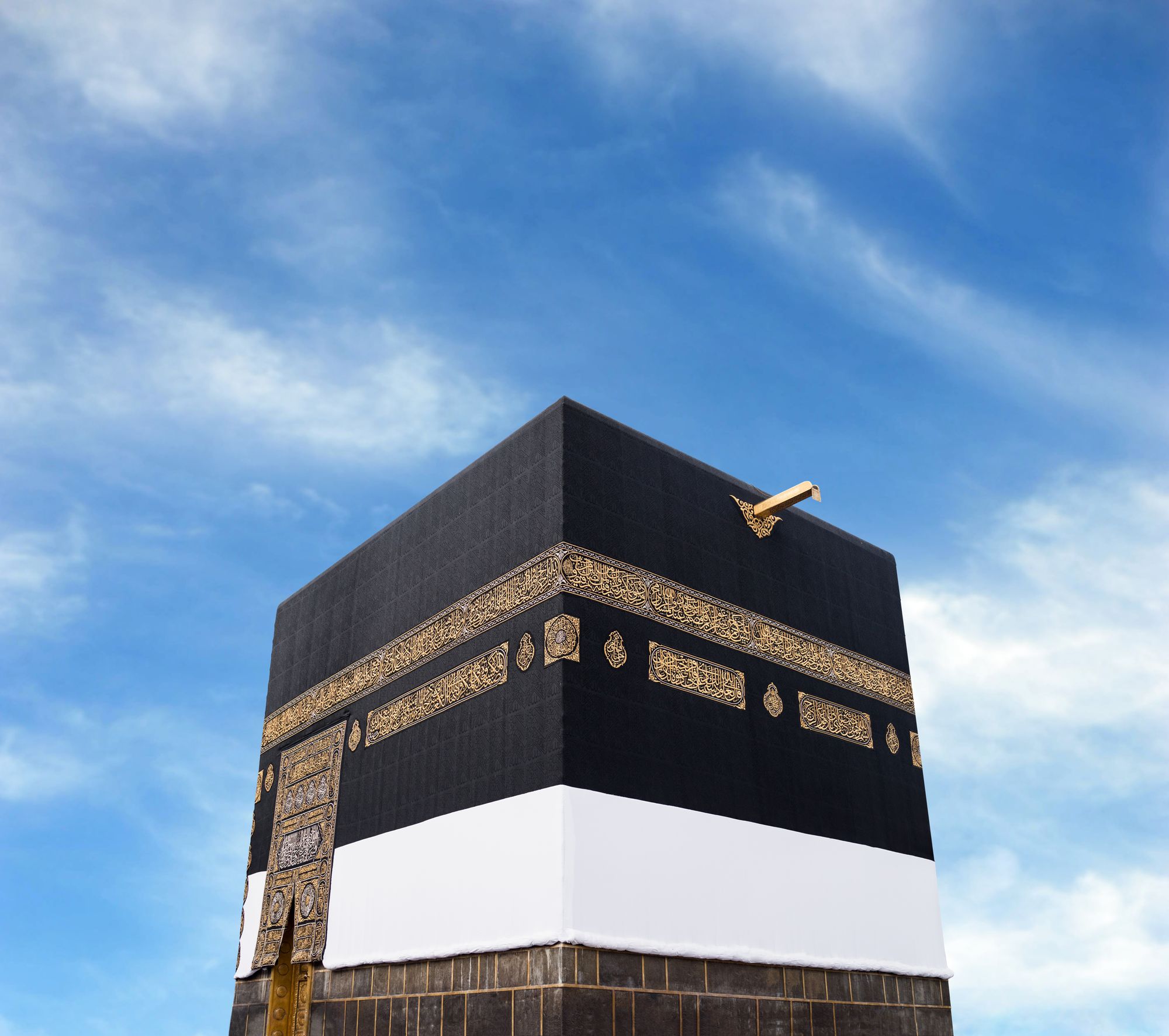 Fakieh Aquarium
Families with kids will enjoy seeing over 200 species of fish and other sea life in this exciting aquarium.
Makkah Mall
The Makkah Mall is host to many local and international brands, including luxury retail stores. It is one of the most famous places in Makkah to take home stunning abayas and thobes.
Mount Arafat
Another very spiritual site that has to be visited when in Makkah is Mount Arafat. The place where the Prophet Muhammad PBUH gave his last sermon, is known as the hill of mercy. Make sure to reap the rewards and ask for forgiveness on this blessed site.
MEDINA
Masjid-Al-Nabawi
The second most holiest site in Islam was built by the Prophet Muhammad PBUH. If this is not reason enough to visit, the stunning courtyard and green dome, gives the serene and spiritual atmosphere your soul desires.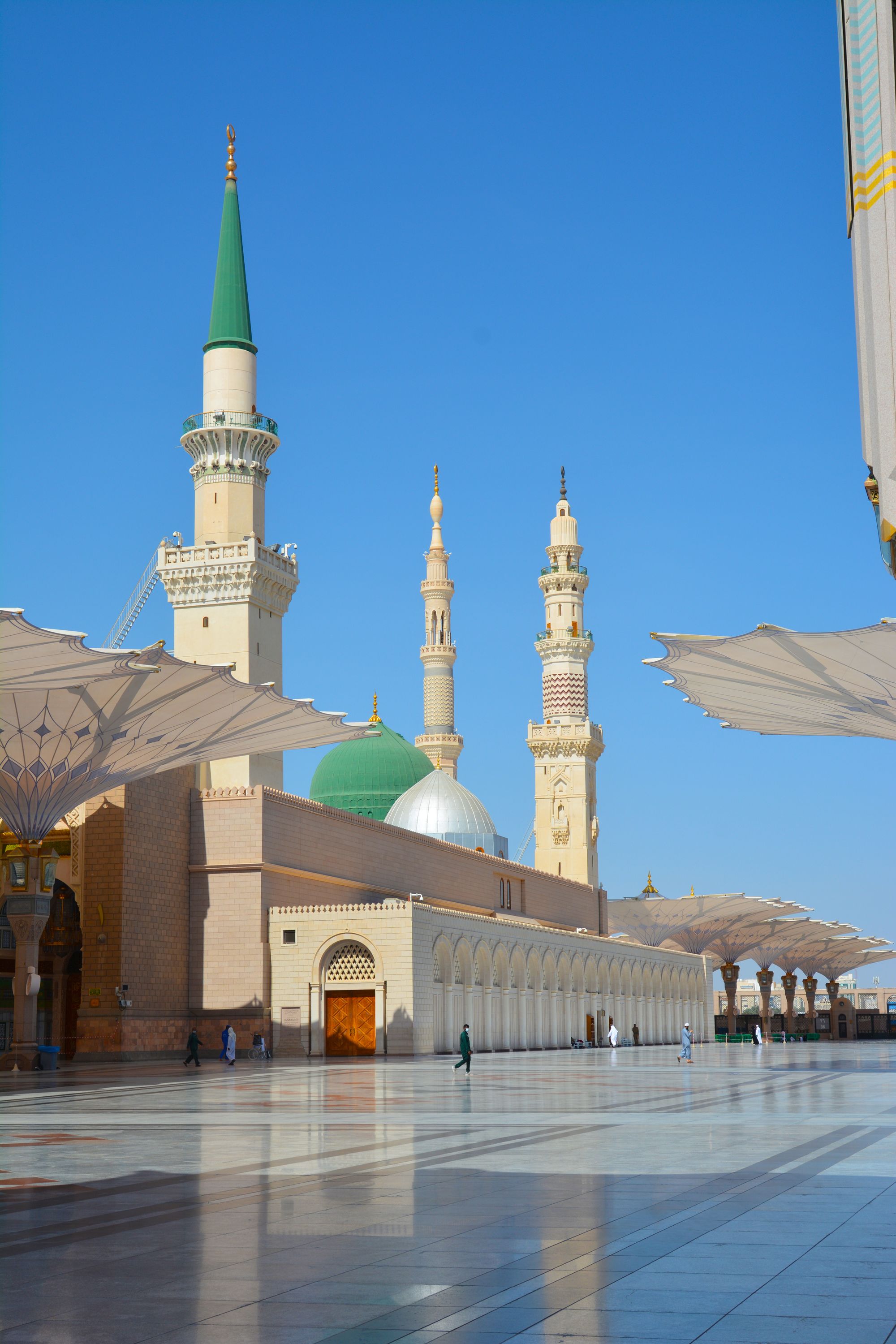 Medina Media Museum
The small museum is full of models and multimedia to showcase the history of both Islam and Medina. For history fans, it will be interesting to see how much Medina developed during the peak of Islam, as well as the establishment of the Masjid-Al-Nabawi.
Quba Mosque
Tirmidhi: The Prophet Muhammad PBUH is reported to have said: 'Whoever goes out to offer prayers in this mosque i.e. Quba, will have a reward equal to that of Umrah'. This blessed mosque is where the Prophet PBUH would offer prayers on a Saturday and is the first mosque in the history of Islam.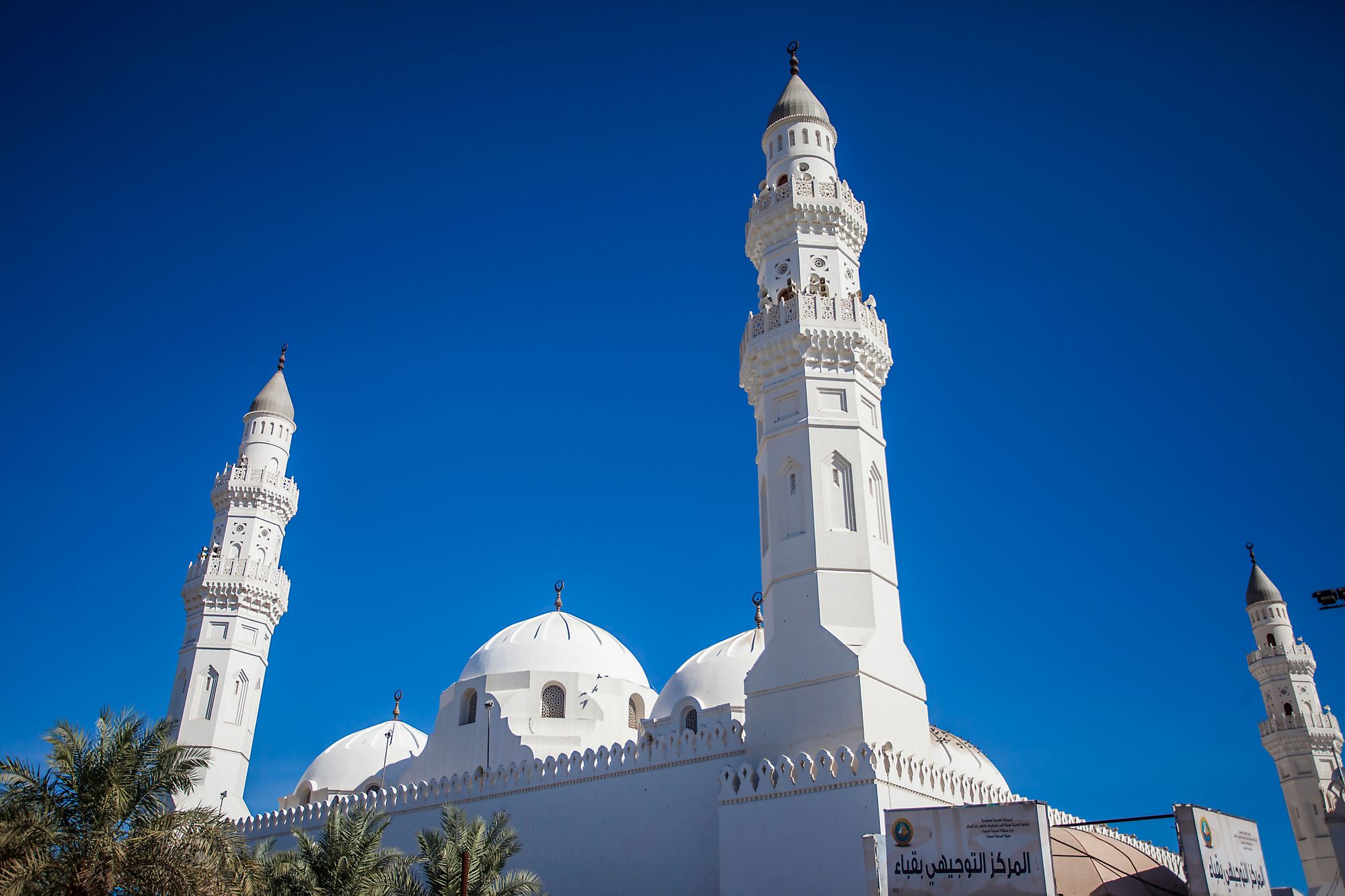 Mount Uhud
Mount Uhud surrounds the plain on which Medina was founded. It is 8 km long and 110 m in height. It is located 5km from Masjid an-Nabawi.
Jannatul Baqi
Translated as the Garden of Heaven, Jannat al-Baqīʿ is the oldest and the first Islamic cemetery of Medina in the Hejazi region of present-day Saudi Arabia.
Medina Station
Medina and Istanbul were once connected by the Hejaz Railway, the construction of which began in 1900 and reached Medina in 1908. After the withdrawal of the Ottoman Empire from the region at the end of the First World War, the Hejaz Railway became inactive. The station building in Medina, the last stop of the Hejaz Railway, still stands today.
When booking hotels, you will need to factor a few things that may affect where you stay; budget, amenities, proximity to the main Islamic sites, and how long you stay for. Staying in Makkah is more expensive, so it may be useful if you are on a budget to spend only a few nights in Makkah and the rest in Medina. The closer you stay to the main sites, the more expensive the hotels are. Some hotels and certain hotel rooms offer a view of the Kaaba and the Haram. Remember to keep in mind that if you are travelling with elderly and/or children, it may be of benefit to stay in the closer hotels.
You will find a hotel with whatever you need at HalalBooking. Find peaceful accommodation within the blessed valleys of Madinah-al-Munawwarah (Madina the Enlightened), or overlooking the beloved mountains of Makkah-al-Mukarramah (Makkah the Honoured). At HalalBooking, you can narrow your search down by the panel on the side which is titled 'Filters'. Make your spiritual stay perfect by using filters: Halal Food, No-alcohol, Ladies Privacy, Location, Review Score, Stars, Meal Plan, Property Type and Airport Transfer. Cater to your budget and make your holiday as luxury or as budget as you would like.
Halal food in Saudi Arabia
Your taste buds will be tempted with many different cuisines - an array of dishes to allure you for breakfast, lunch and dinner. Specialities from around the globe are available to try outside the holy mosques, paying an ode to the diverse community of Muslims settled in the Kingdom of Saudi Arabia (KSA). Making your home away from home, your dietary requirements are taken care of and there are a range of Western food chains, local delicacies, coffee shops and catering companies that can deliver to your hotel. In a nutshell, depending on your budget, food can be as simple or as extravagant as you like. Pay a special visit to the date farms of Saudi Arabia and get your dose of fresh goodness.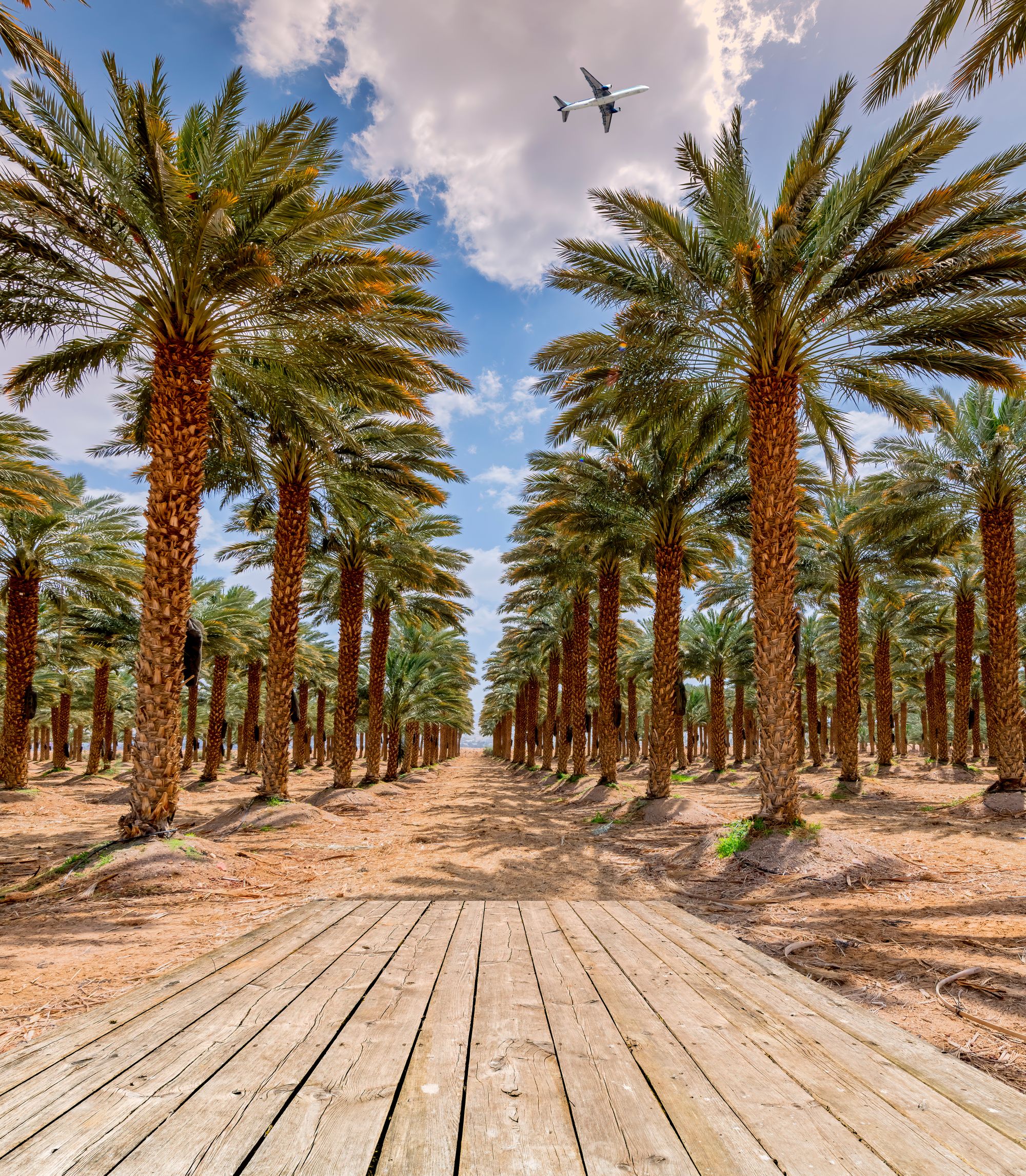 Shopping in Saudi Arabia
Shopping in all of Saudi Arabia is a definite plus: make the most of spending your riyals and contributing to the economy. Remember to show a token of your love to your family back home by bringing back clothes, oud, dates and souvenirs. There are also large supermarkets such as Bin Dawood, Panda, Noori and Carrefour for any essential items, or even to buy things such as dates.
Makkah has several areas dedicated to shopping: the Abraj Al Bait complex is home to a five-story mall. Commonly called the Clock Tower, the high-rise complex is next to the Masjid Al-Haram and a convenient place for visitors to find almost anything they need. Also, many large and small shops around the mosque sell gifts, souvenirs, prayer mats and refreshments. The neighbourhood of Aziziyah has luxury boutiques, shopping complexes and outlets offering international brands along Al Masjid Al Haram Road. Other shopping districts are Al Ghaza and Ajiad, with an assortment of gift shops and perfume stores. The large Makkah Mall is located southeast of Al-Haram, near the Mina train station. Al Diyafa Mall is another modern complex to the northwest.
Combining Umrah with other holidays
The best thing about Umrah is that it takes place in such a beautiful country, which has so many other amazing cities and sites to offer. Many people opt to visit the other fantastic cities prior or on completion of Umrah. Make it an Umrah as well as a historical holiday in Al Ula, the largest living museum in the world and one of the oldest cities in the Arabian Peninsula. Visit the UNESCO Heritage Sites and the archaeological wonders that stand in the city such as the Hejaz railway, which was built by the Ottomans on the orders of Sultan Abdulhamid II between 1900-1908. You can also visit the newly refurbished Al Zawiya and Hamad Bin Yunis mosques, and view the incredible scenery of the Hijaz Mountain range. Other must visit sites are Jabal al Fil (Elephant Rock), the rock-hewn tombs of Hegra, the mountain Jabal al Ahmar, and the Al Ula old town.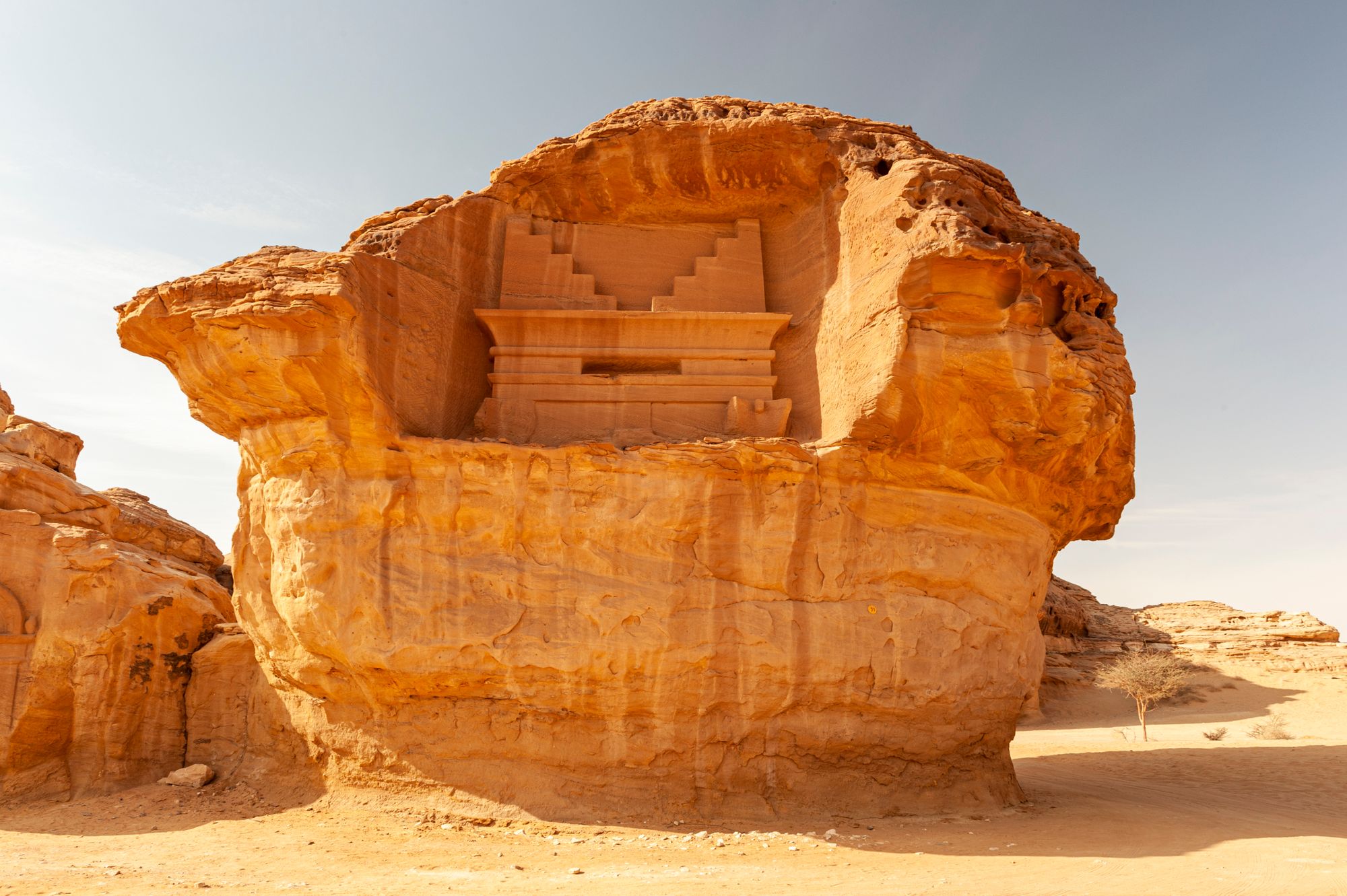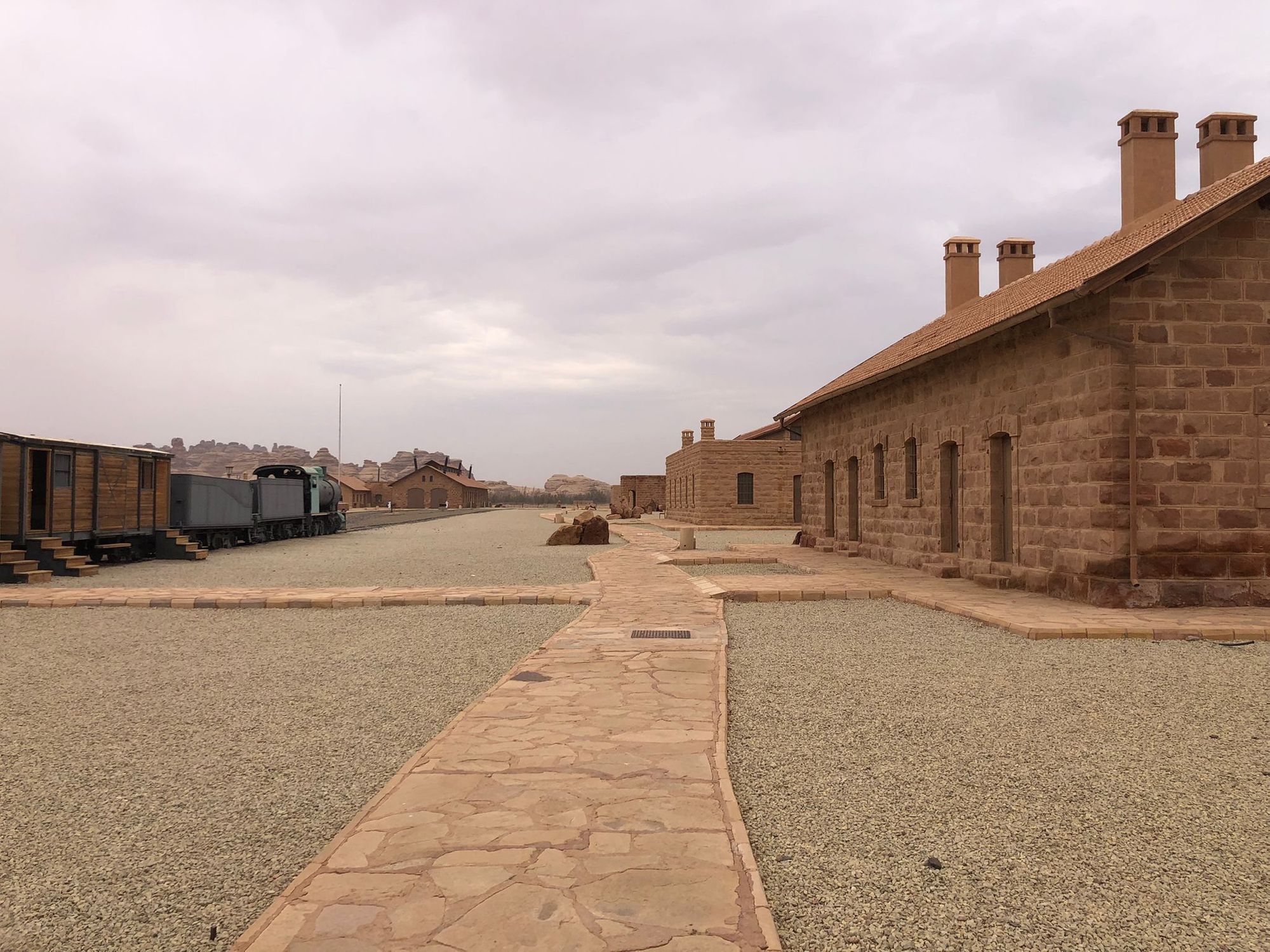 Combine your Umrah with Jeddah for a cultural city break, the second-oldest city in the country with historical alleyways, ancient souks and fresh bakeries. Visit the ultramodern capital Riyadh for a leisure break, and see the contemporary modern amenities, in stark contrast to the holy cities and visit sites and historical places like the Al Masmak Fortress, the festival Riyadh Season, the town Ad Diriyah and the National Museum of Saudi Arabia. You can also go snorkelling in the nearby Red Sea in less than 24 hours from these cities as well, if you're after more of a beach break.
Get the spiritual glow
Prepare for your trip in the best way possible, by thinking of activities that will have you counting down the days to your Umrah in a positive way. Start by reciting Duas and Durood Shareef to have a calming and uplifting effect on your spiritual journey ahead and remember to begin with the purest of intentions. We hope you've been inspired to confidently book your DIY Umrah and you come back with the many blessings that follow from a holy pilgrimage. Make your duas in the Holy land everlasting ones.