It's no surprise that Morocco has proved to be one of our most popular destinations for halal-friendly holidays. It is one of those countries whose very name conjures up exotic images of atmospheric medinas, bustling souks, spice-filled aromas and spectacular scenery. For Muslim  travellers it's pretty much perfect - delicious halal cuisine, excellent standards of accommodation and warm, welcoming local people. And what's more, a holiday in Morocco won't break the bank - you are assured of excellent value, whether you choose 5 star luxury or rustic home comforts.
Villas in Morocco - ideal for laid-back family holidays
Villa holidays are always a good choice for families with children. There's no pressure to fit in with anyone else's timetable - meal times are planned around you and there's no waiting around either. Self-catering is sometimes the best option for fussy eaters or families where not everyone is on the same schedule, as far as food is concerned. Our Moroccan villas offer the best of both worlds - some are available on a self-catering basis; others have the use of communal amenities or come with a cook or housekeeper to do the shopping and cooking for you. This does sometimes involve an additional charge, so do check the details on individual property pages.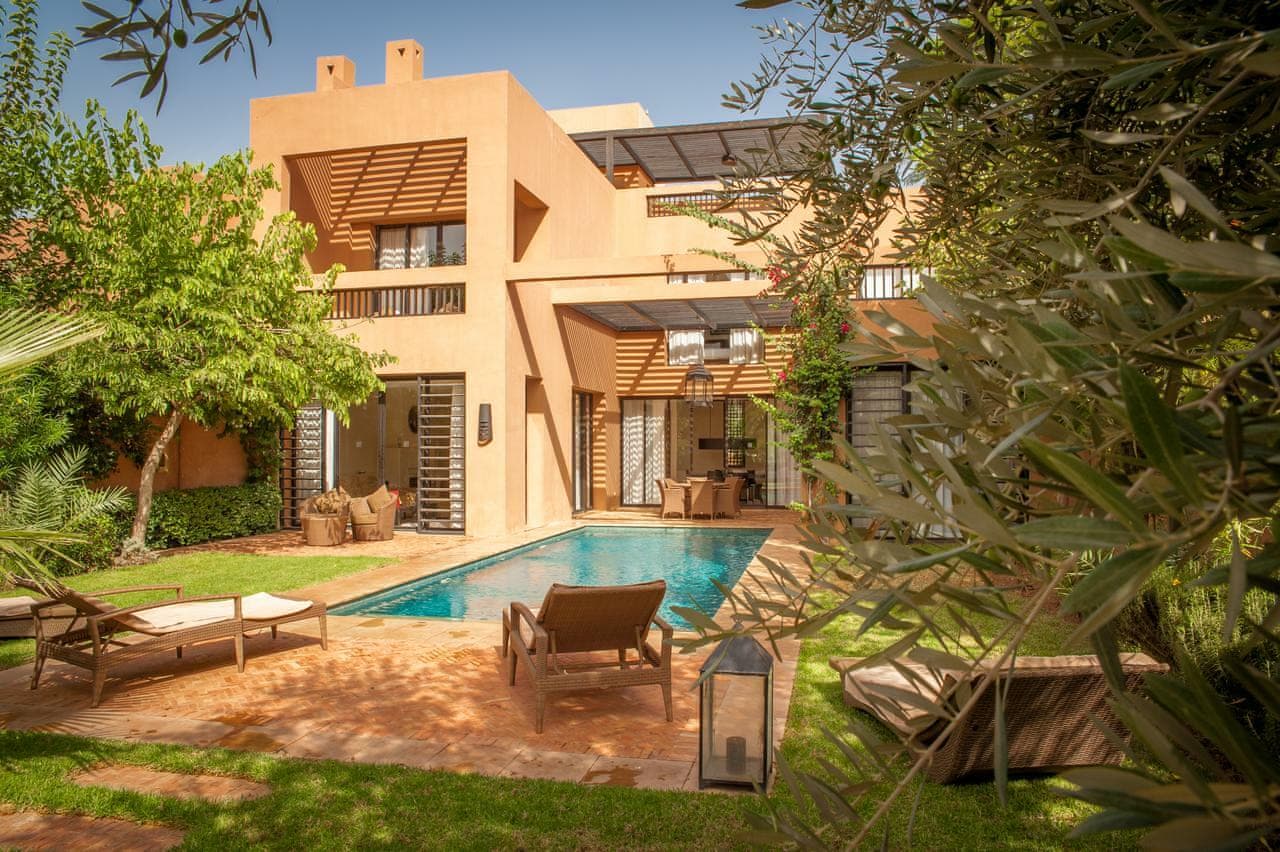 Private Villas - perfect for romance and honeymoons
Morocco - and especially the countryside around Marrakech - is home to some of the best private villas in our portfolio. Many of them enjoy stunning views of the spectacular Atlas Mountains in the distance and are set in spacious gardens,with private swimming pools, ensuring complete privacy. In Morocco, it's possible to enjoy a stay in a luxury villa at a reasonable price, perfect for those who don't want to lower their standards, but don't have unlimited budgets. It helps that the stylish Moroccan architecture and décor is so pleasing to the eye - terracotta hues, intricate tiles and sumptuous soft furnishings all add to the romantic feel. A Moroccan villa could be the ideal choice for a relaxed honeymoon or romantic getaway.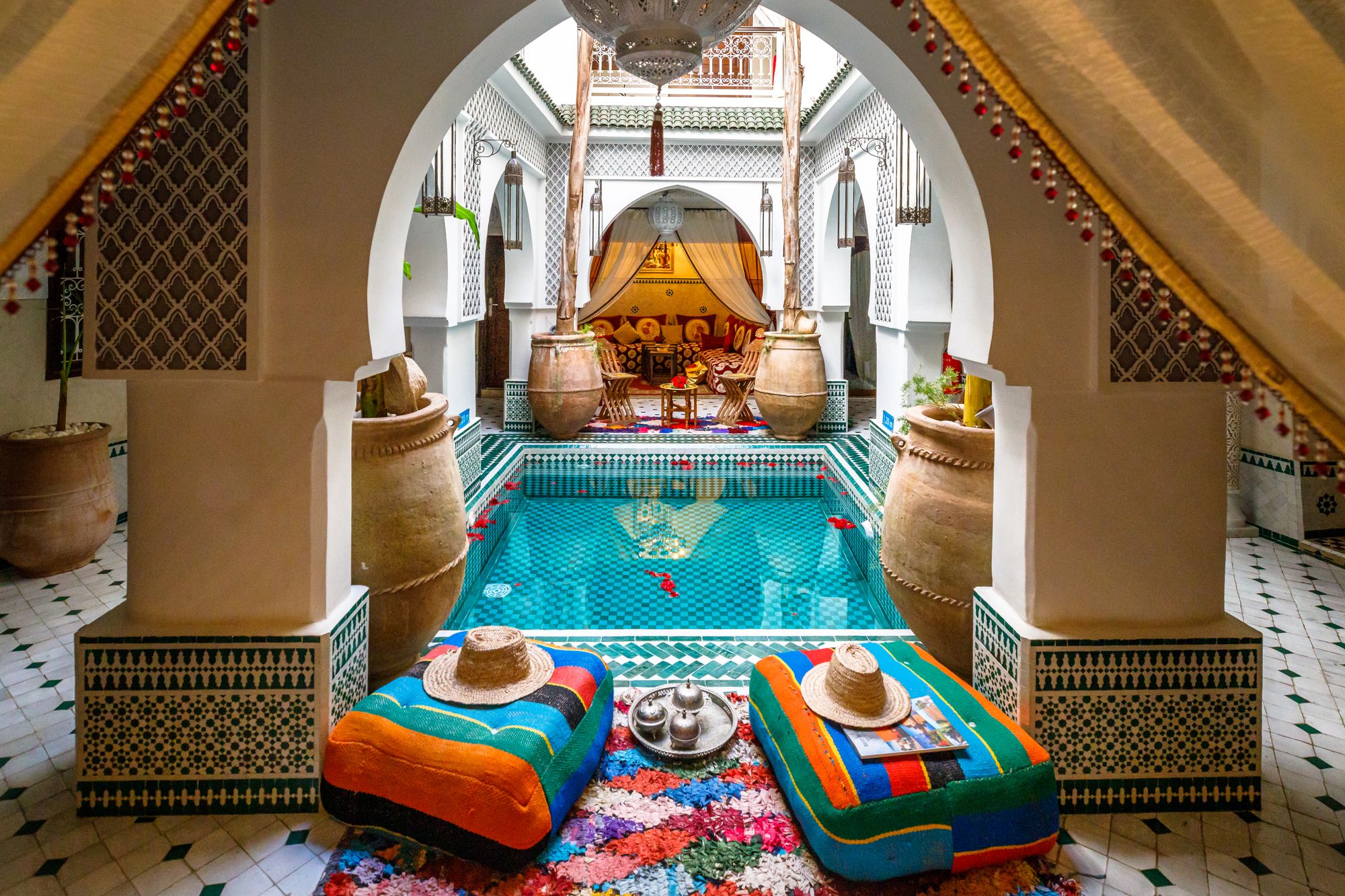 Top 5 reasons for choosing a Moroccan villa holiday:
1. Culture and history on your doorstep
Morocco has a rich Islamic heritage. Even the names of its great cities evoke images of exotic locations and fascinating history - Marrakech, Fes, Casablanca, Essaouira, Rabat, Tangier. Each has at its heart, the old medina, an ancient walled city of narrow streets and stunning riads, opening on to shady courtyards. Simply to wander the streets of these enchanting medinas is like taking a stroll through history. Enjoy haggling for souvenirs in the souks, or sipping refreshing mint tea in the courtyards and squares. A holiday in  Morocco also allows you the opportunity to pray in the inspirational setting of superb mosques such as the Koutoubia Mosque in Marrakech, with its unusual square minaret - one of the most impressive in the Islamic world - or the spectacular Hassan II Mosque in Casablanca, with its breathtaking seafront setting and modern architecture. Many of the villas featured by HalalBooking are within easy reach of Morocco's great cities - hire a car or book an excursion and explore the local area.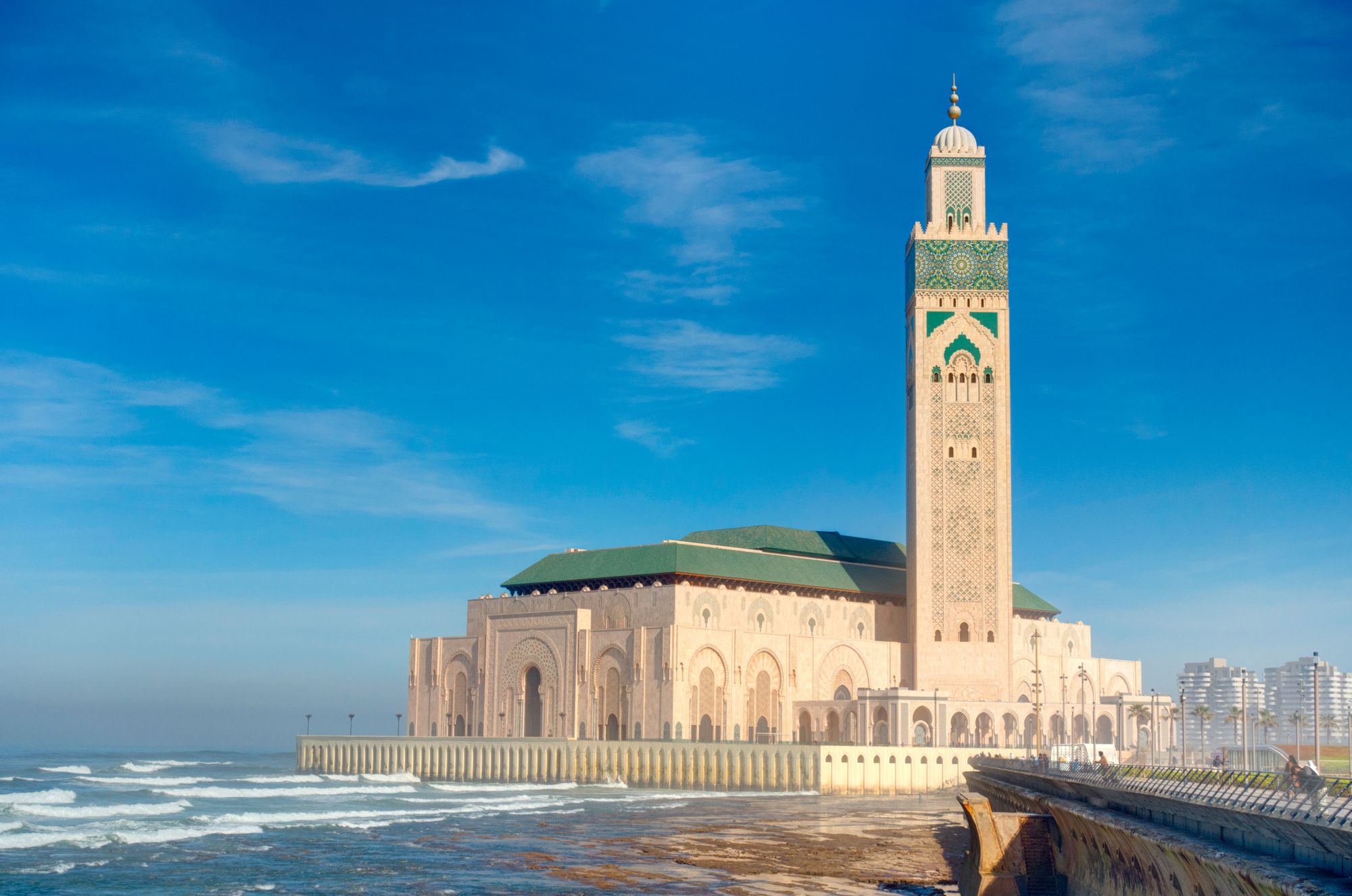 2. Privacy for Muslim Families
One of the biggest concerns for halal-conscious travellers is finding accommodation which allows all members of the family - particularly women - to enjoy a relaxing holiday, swimming and soaking up the sunshine, without worrying about having to compromise their modesty. Although there are hotels available on HalalBooking.com which have private pools for women or allow for women to wear modest swimwear, this is by no means as common as you might expect in Morocco. One of the best ways of guaranteeing privacy for all members of the family is to book a villa with a secluded pool, which means that it is not overlooked in any way from the outside. This means that you and your family can swim, sunbathe and enjoy relaxing time together on the terrace or in the garden without having to worry about the outside world. Simply use the 'Ladies Privacy' filters to narrow down the search results to find a villa which is suitable for your requirements.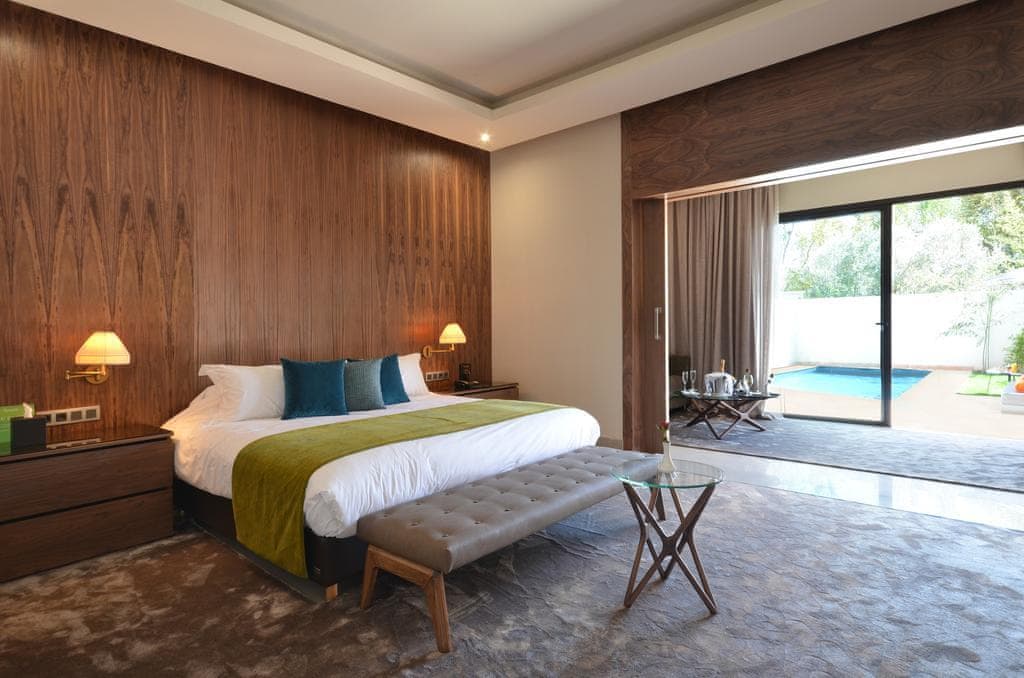 3. Affordable luxury
We all want to make our holidays special - particularly when travel now feels like such a privilege. Sadly, though, we don't all have unlimited budgets. Booking a villa holiday in Morocco means that you can afford the villa of your dreams at a surprisingly reasonable price. Stylish interiors; beautiful terraces and gardens for al fresco dining; a private pool offering freedom for you and your family to swim and sunbathe freely, without being seen from outside - many of these come as standard in our Moroccan villas. Some even offer private spa facilities and a cook to shop and prepare your food, although there may be an additional charge for some extra services and amenities.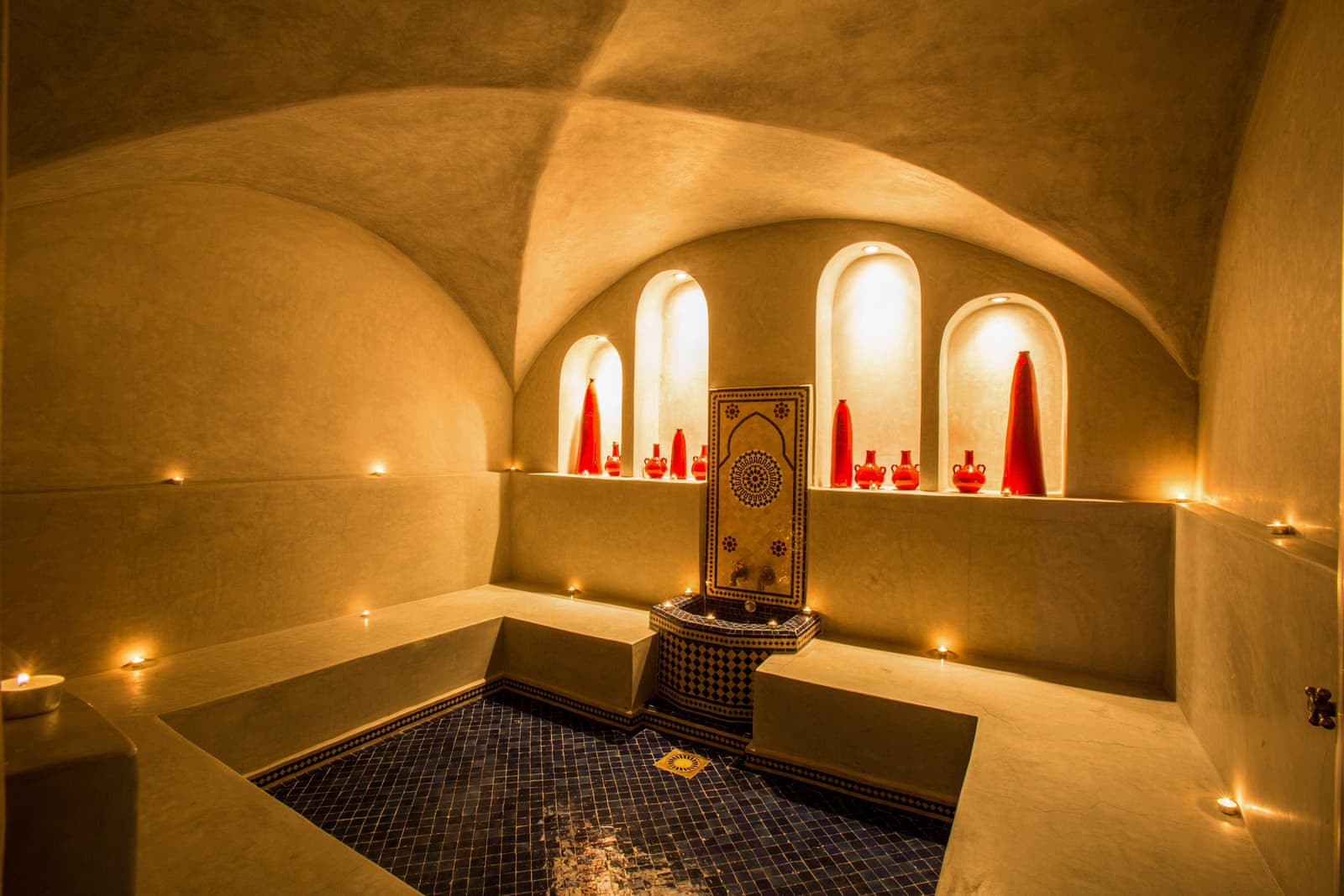 4. Stunning natural beauty
Morocco has a truly diverse and beautiful natural landscape - from golden sandy beaches in Agadir and Essaouira to desert landscapes and the unspoilt beauty of the High Atlas Mountains. If you want to explore Morocco fully on your halal villa holiday, it's easy enough to plan an itinerary, hire a car and book villa accommodation in more than one place. Alternatively, if you base yourself near to Marrakech, then it is easy enough to take a day trip up into the High Atlas Mountains, to visit one of the traditional mountain villages, where the daily routines of life have continued undisturbed for generations. In spring and autumn it is perfect for keen walkers, who will enjoy exploring the countryside and enjoying the views. In the summer months, the beaches of Agadir are a big attraction for halal-conscious families.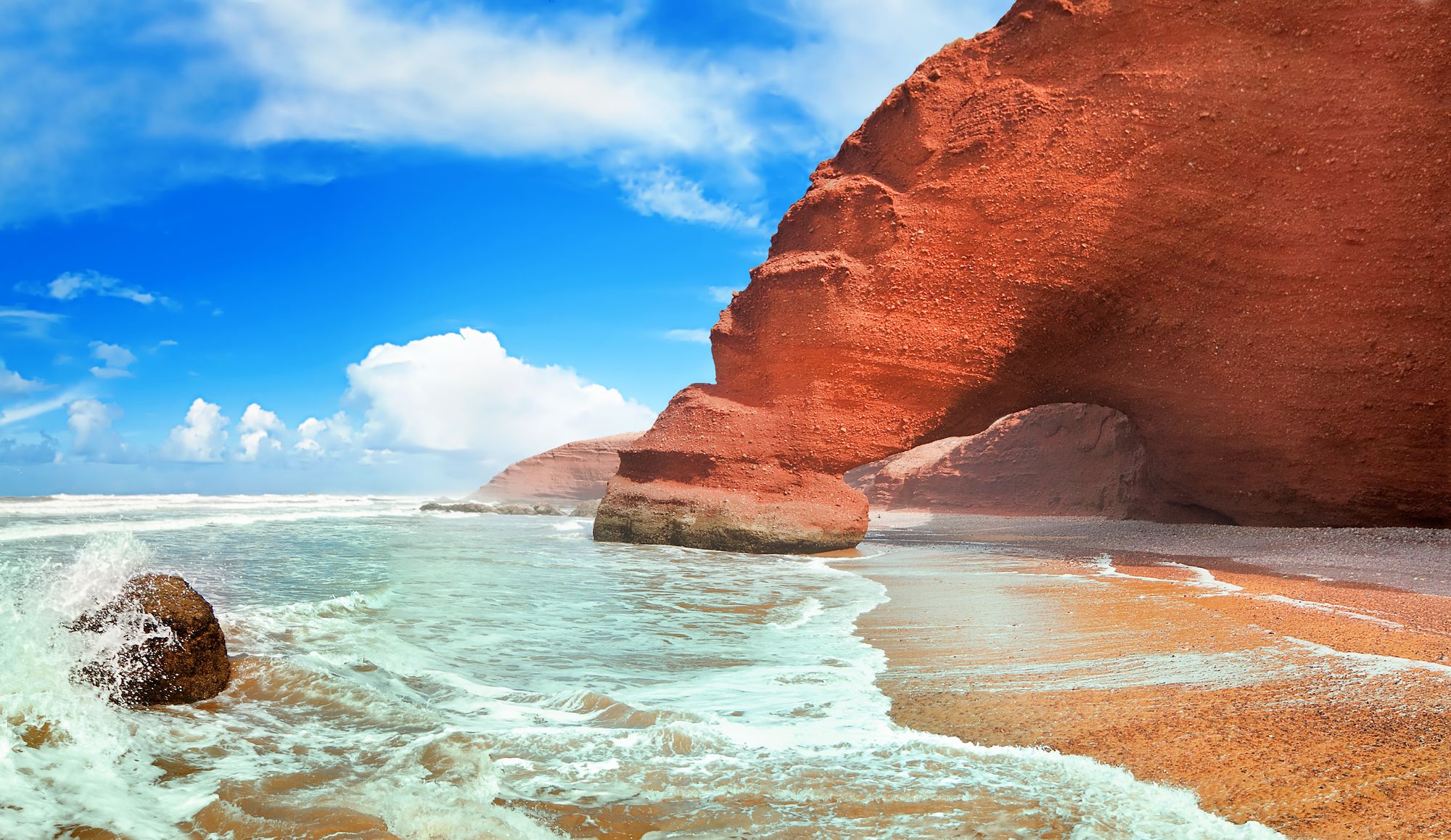 5. Delicious halal food
One of the big attractions of a villa holiday in Morocco is that it gives you the best of both worlds: you can cook for yourself when you feel like it, and choose to eat out when you fancy a change. In Morocco all food is halal and it is very easy to find alcohol-free restaurants. Try the aromatic tagines, made from chicken, lamb or fish, which are packed with flavour, accompanied by couscous. The local markets are a great source of fresh fruit and vegetables, for those who prefer to self-cater. Try the souks for traditional spices. In some of the villas, featured on HalalBooking.com it is possible to enjoy the services of a housekeeper to shop and even cook for you and your family.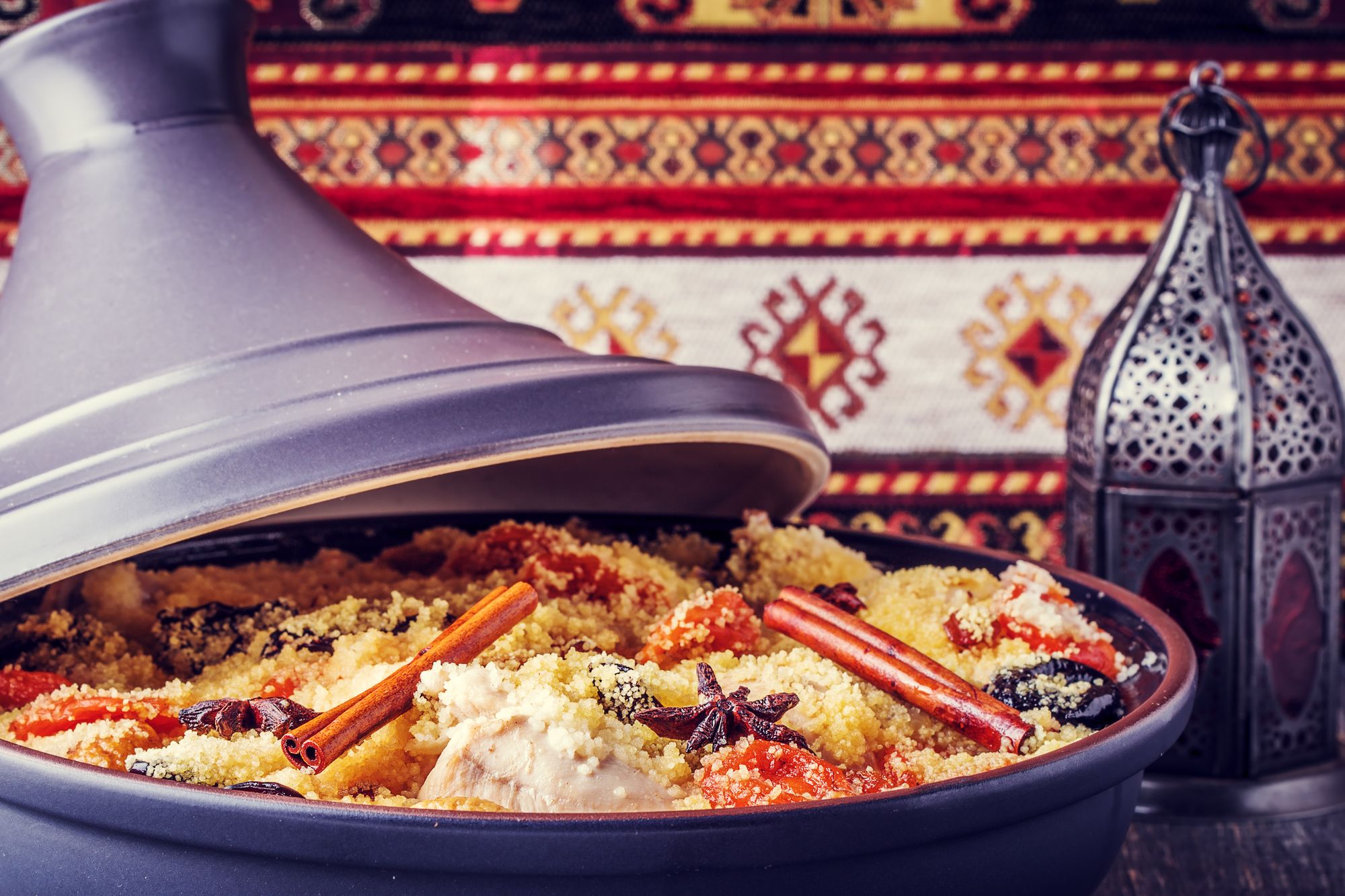 Our top picks of Moroccan villas for halal-conscious travellers:
📍Ouled Moumen, Marrakech
Superb 9.1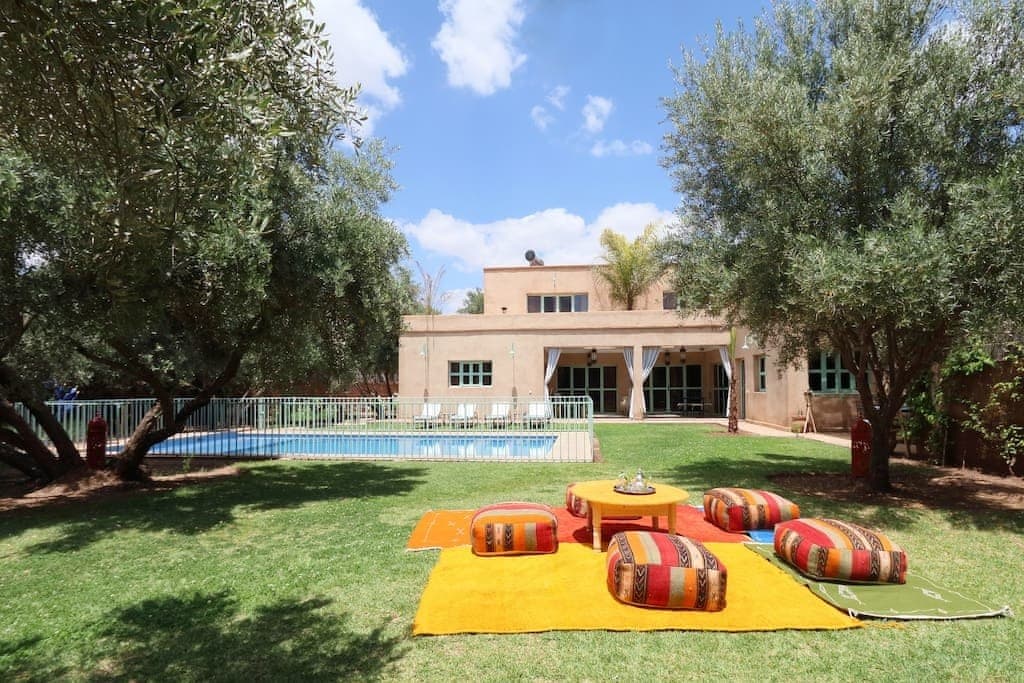 This 4-bedroom villa is in a beautiful setting in the midst of olive groves. Despite its rural location it is only a 25-minute drive from the sights of Marrakech.
You will love its spacious gardens and outdoor pool, which offers complete privacy and is not overlooked in any way.
For a small additional charge you can enjoy the services of a housekeeper who will clean and prepare your breakfast and lunch.
What HalalBooking guests had to say:
"The house in its magnificent style and Moroccan decoration, which gave a sense of splendour to the house, spacious rooms and cleanliness throughout, the garden and the pool, everything was great." Amina, Netherlands
📍Al Ouidane, Marrakech
Superb 9.0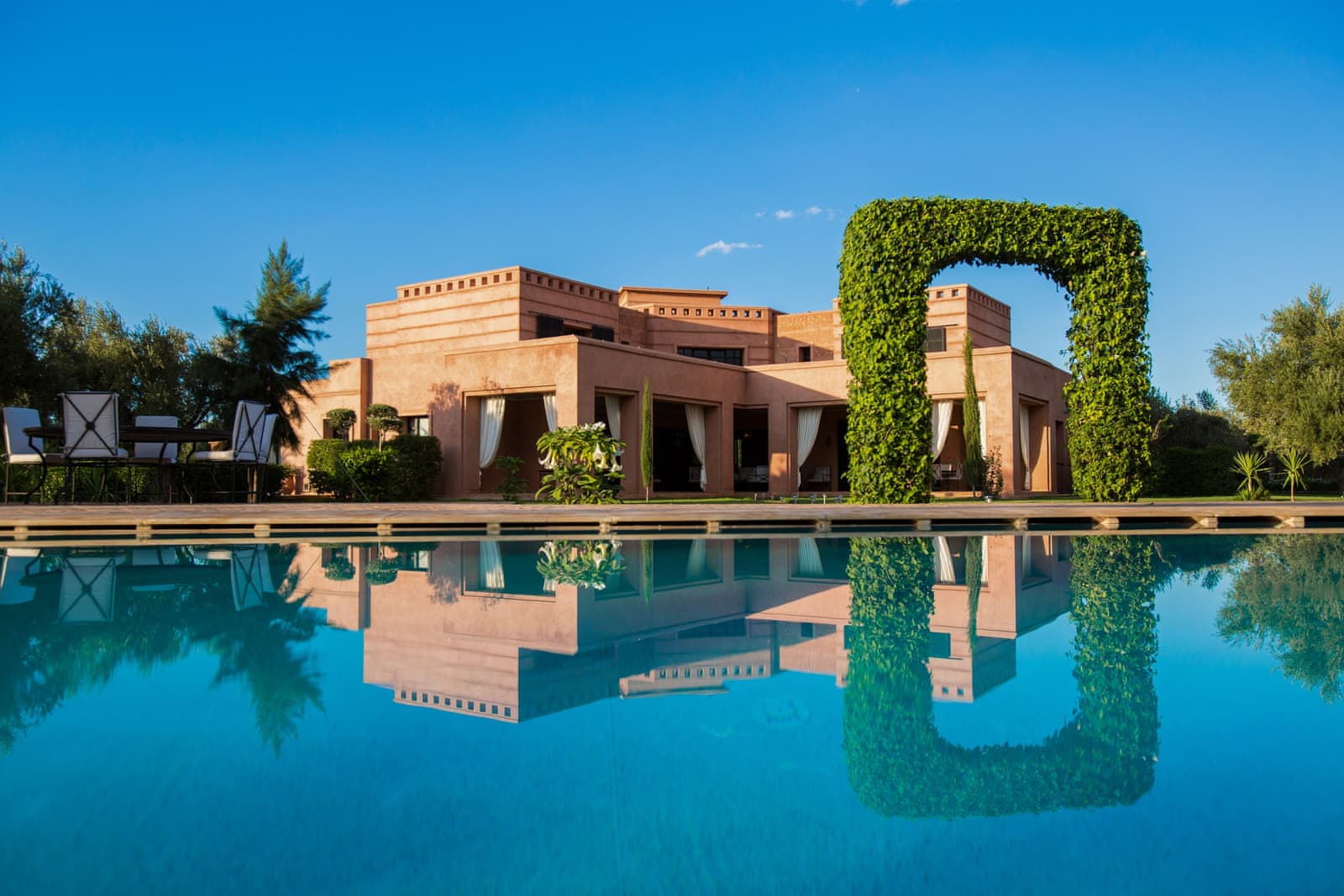 Villa Koutoubia offers a choice of two luxury villas with 3 or 5 bedrooms, respectively, which are ideal for larger families. They provide spacious accommodation and enjoy beautiful mountain views, within an easy drive of Marrakech.
Each has its own private pool, set in the stunning gardens, which offers complete privacy and is not overlooked in any way. It also has a jacuzzi and hammam, with a massage area.
Breakfast and lunch are prepared by the cook, who will also buy groceries for a small additional charge.
What HalalBooking guests had to say:
A villa just to our taste - we will definitely come back! Good and quiet location, ideal to enjoy sufficient privacy. Breakfast, lunch and tea were always served with genuine pleasure. We really enjoyed it! Anissa, Belgium
⭐⭐⭐⭐
Very good 8.6
📍Al Ouidane, Marrakech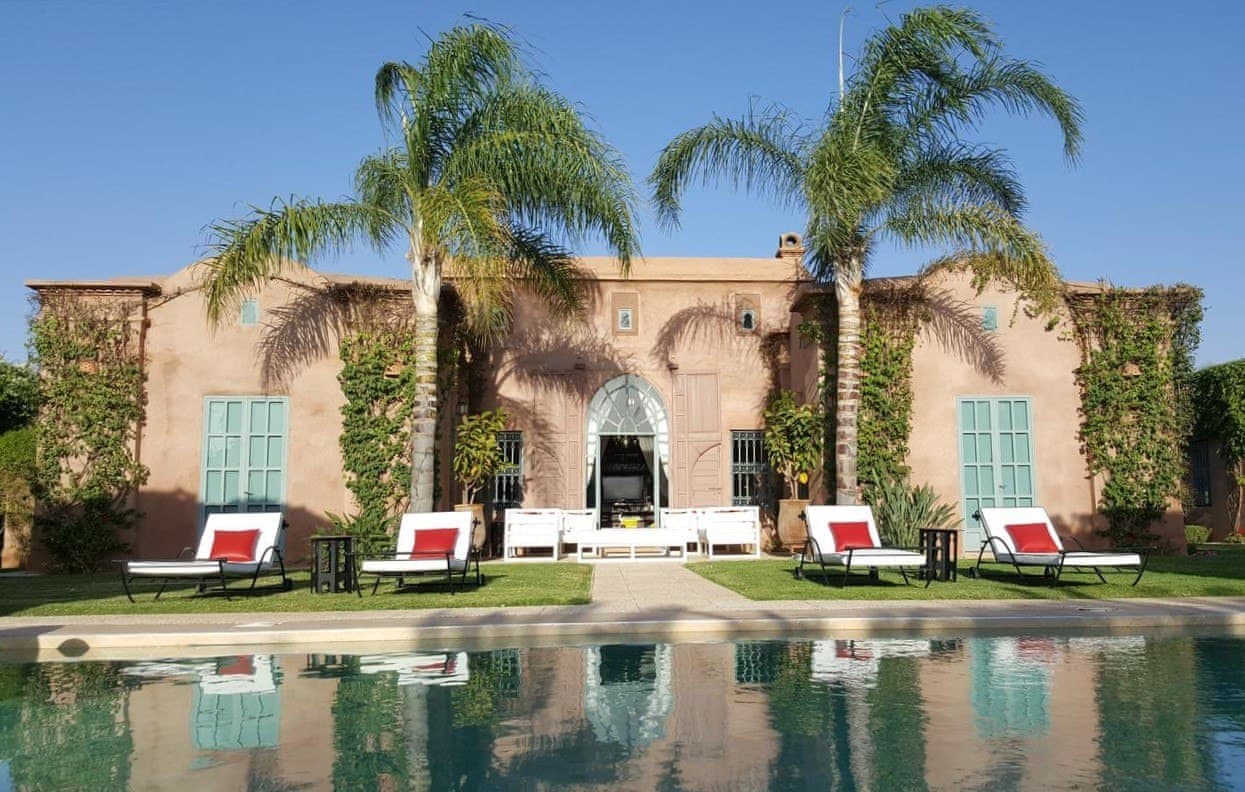 These villas offer the best of both worlds - you can enjoy staying in your own spacious luxury villa but share the use of communal facilities, including a restaurant, tennis court, spa and children's playground.
Each has its own private pool, which is not overlooked in any way, which is set in the attractive gardens, enjoying views of the Atlas Mountains, in the distance. There is a convenient free shuttle service to Marrakech, which operates several times per day.
Choose from a one-, two-, three- or four-bedroom villa each with en suite bathrooms and a living room.
What HalalBooking guests had to say:
"Great for families looking for privacy. Exclusive spacious villa with private pool ideal for my family consisting of all girls. Beautiful scenic, mature gardens away from the hustle and bustle of the medina. Really helpful staff and always responsive to any requests." Harun, United Kingdom