"We felt welcome!" A poignant testimony from a Muslim family: first time in a halal-friendly hotel
As a Muslim family living in Central Europe, who have chosen modesty as a way of life, it is rarely easy to be able to engage fully in leisure activities as a family with our children.
Having a different way of life from the majority of people here on the border between Germany and France, there is not always an obvious way for us to participate in social life in a convenient way. So, we try to avoid mixing with those around us. For example, we avoid going to the lake at busy times; we go to the fountains (to cool off) only when there aren't many people; rather than going out to eat at a restaurant, we choose picnics in the countryside. It may well be our choice to restrict ourselves in our leisure activities in order to uphold our principles, but more than anything it is a means of avoiding feeling uncomfortable at times that are supposed to be the happiest.
While in some Western countries, it is disapproved of or even forbidden to swim in public facilities wearing modest swimwear (burkini), others (equally Western) do allow it, but barely tolerate it. So despite this permission, we are not able to make the most of the moment, because we feel the hostility of people towards us, while we try to enjoy our rights to swim and engage in leisure activities, which makes us feel uncomfortable.
So we decided it was time to experience the renowned "halal-friendly holiday" experience. We had heard all about it, halal-conscious travellers from all over the world marvelling at these hotels where, it seems, everything is organised around Muslim families, taking into account all their daily needs.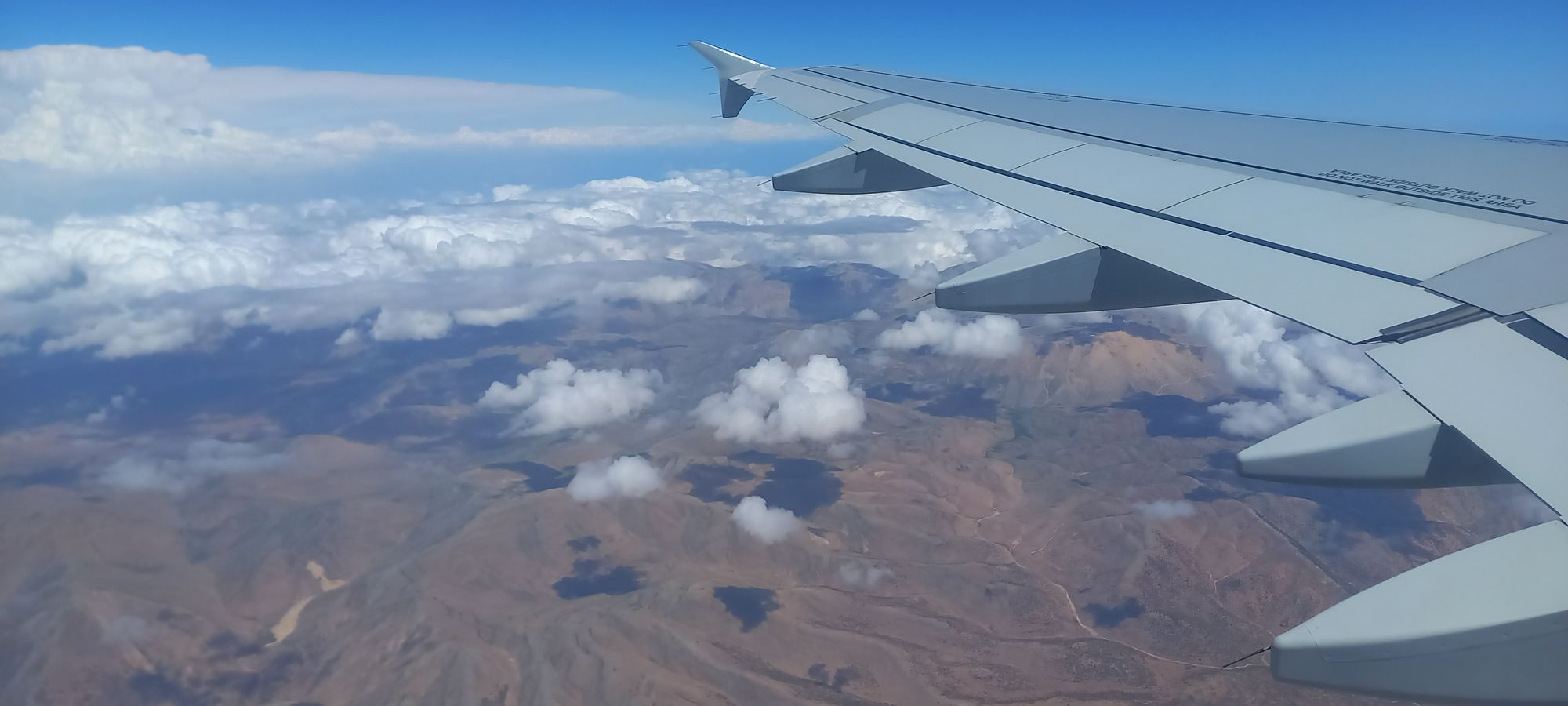 The big day has arrived! We are flying to Türkiye to stay at the Selge Beach first, and then the Wome Deluxe hotel on the coast of Antalya. After a relatively short direct flight of 3 hours, the airport transfer driver meets us and takes us to our first hotel in a large, clean, air-conditioned vehicle. We arrived at the Selge Beach, where the hotel staff welcomed us warmly.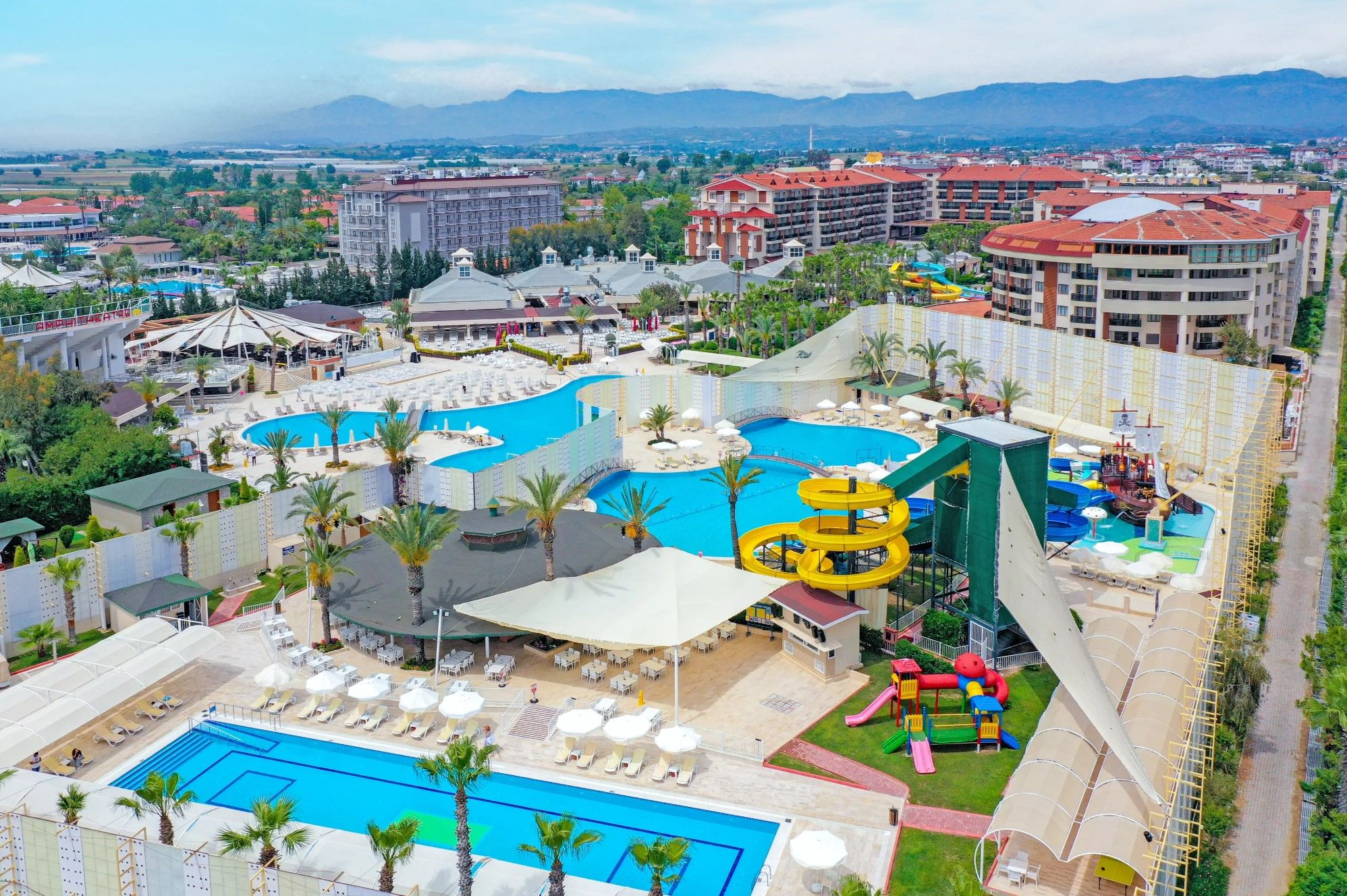 Being surrounded by other families who look like us (at least from the outside) makes us feel at ease. After settling into our room, we go and explore to find our bearings.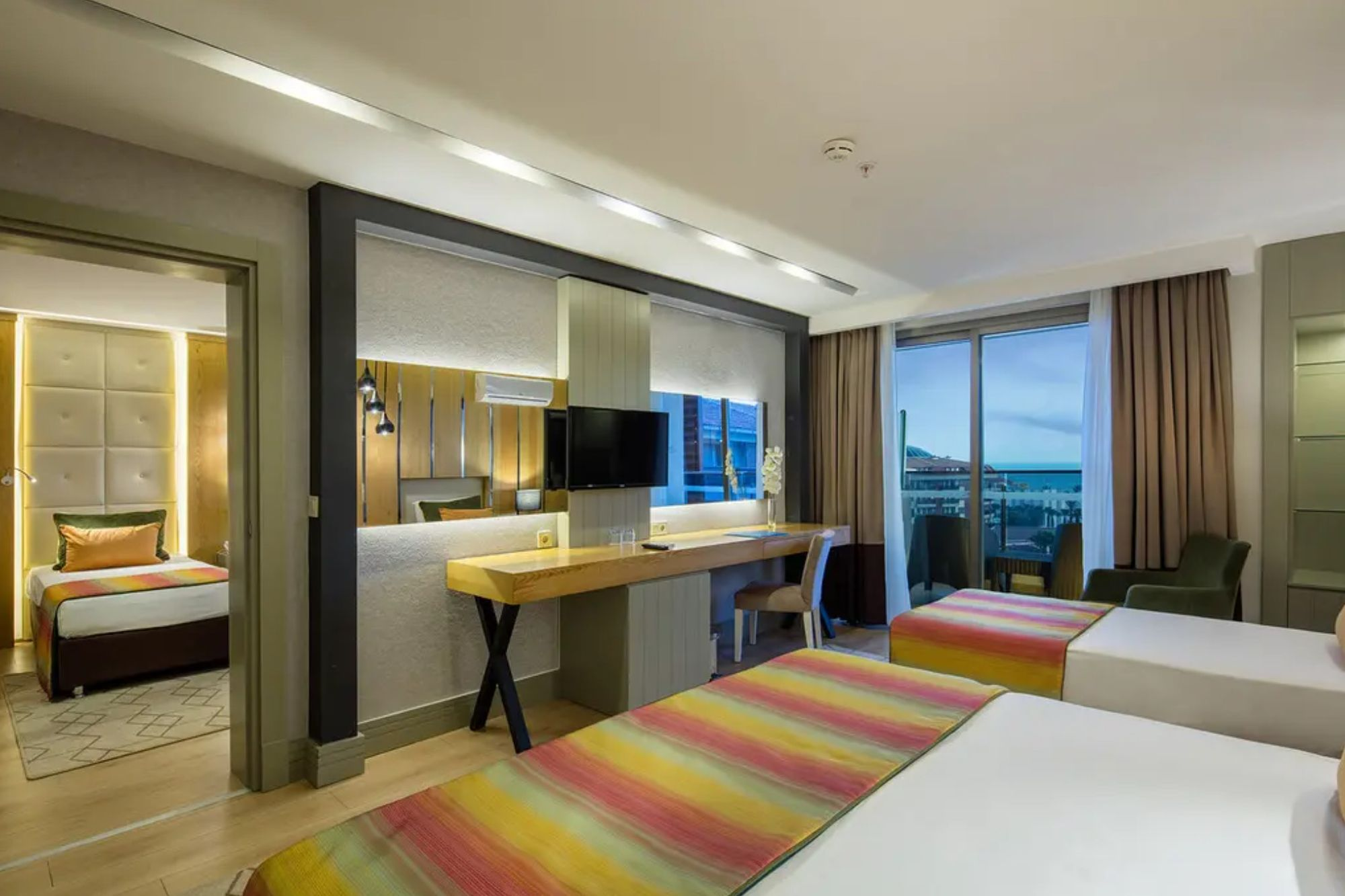 Even though we knew before arriving, that the leisure facilities would be completely separate for men and women, we still marvelled at the signs proudly pointing the way: 'Women-only pool', 'Men-only pool', 'Women-only spa area' and so on.
It's already late so we head to the restaurant area. A wide choice of local and international food awaits us. My husband and I exchange smiles because we are not used to having such a wide choice - all the food is halal, there's no need to limit ourselves to vegetarian options! It's not an excuse to overeat, it's simply the principle of it  that gives pleasure; the feeling that we are truly welcome and that for once we don't need to compromise.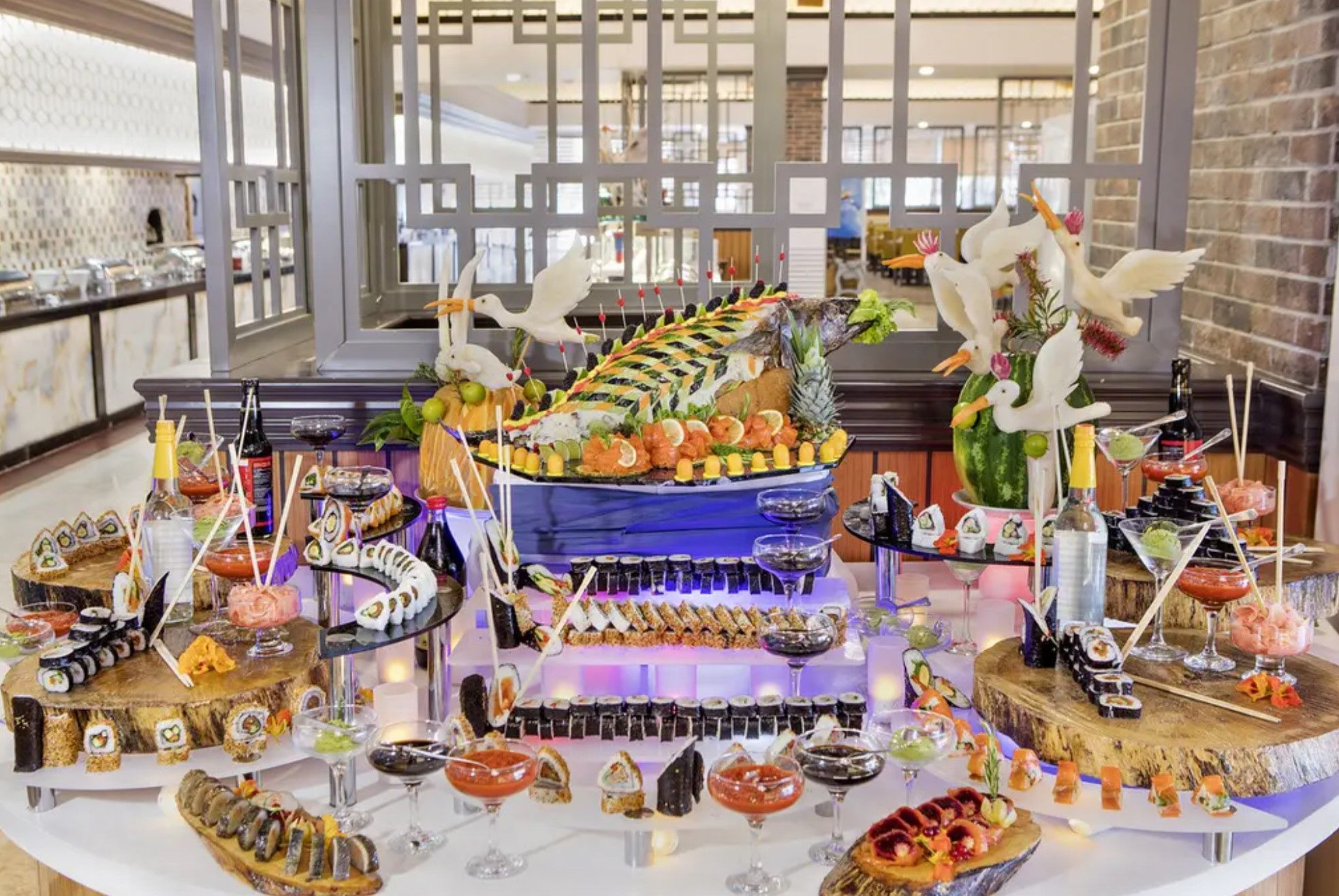 This isn't even our first full day, but this feeling of being at ease, which we had never felt on holiday before, emerges and a sense of wellbeing sets in. Now all the ingredients are in place and the holidays can begin!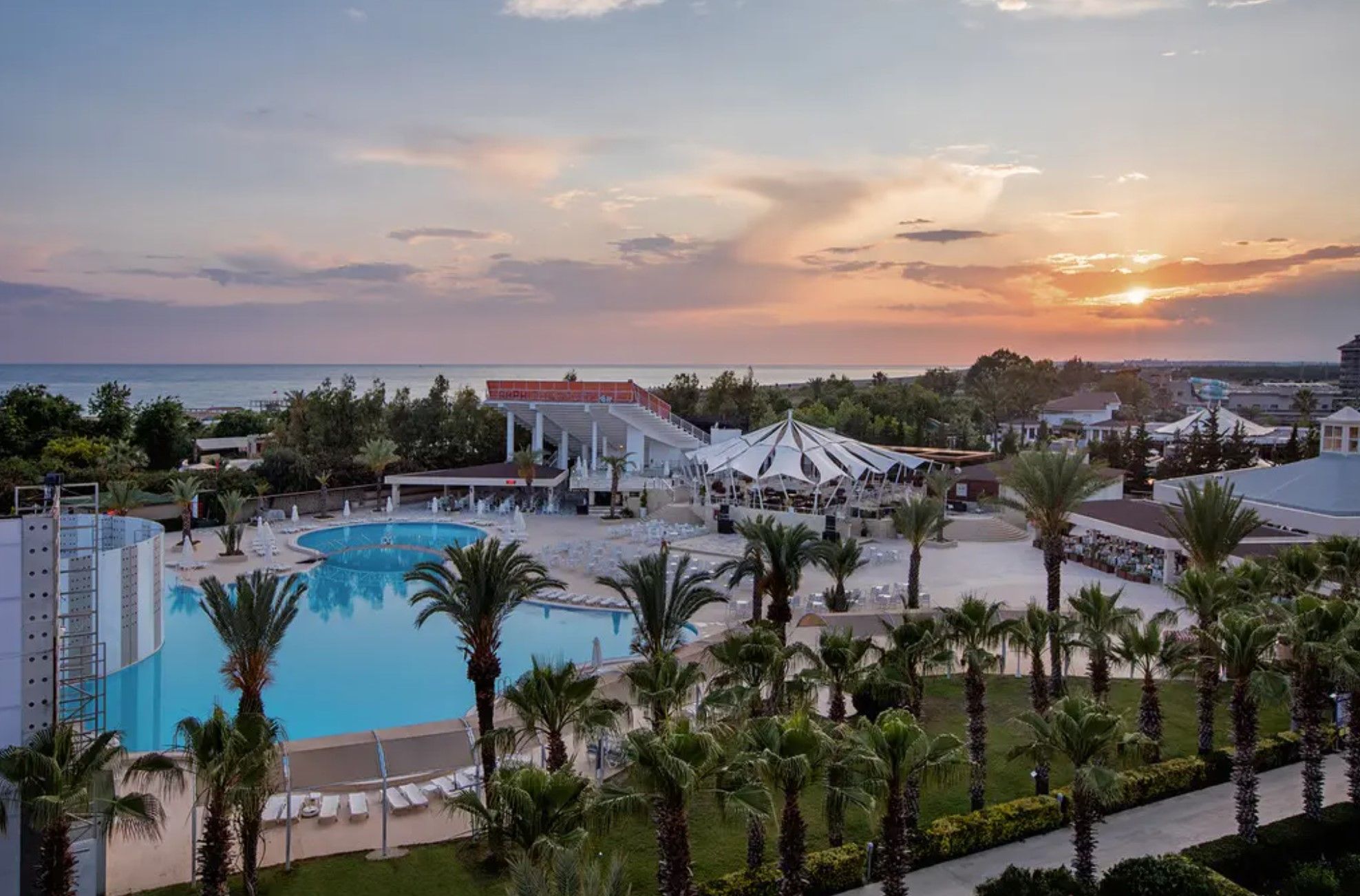 From then onwards, I enjoyed swimming in the women-only pools with my daughters every day. It was a rule that mobile phones should be entrusted to the guards at the entrance of those pools, which are surrounded by enormous structures to ensure that nothing at all can be seen from the outside. This fully-secluded structure allowed us to relax, enjoy the water and the sun, the games in the water with the other holidaymakers - what an incredible feeling!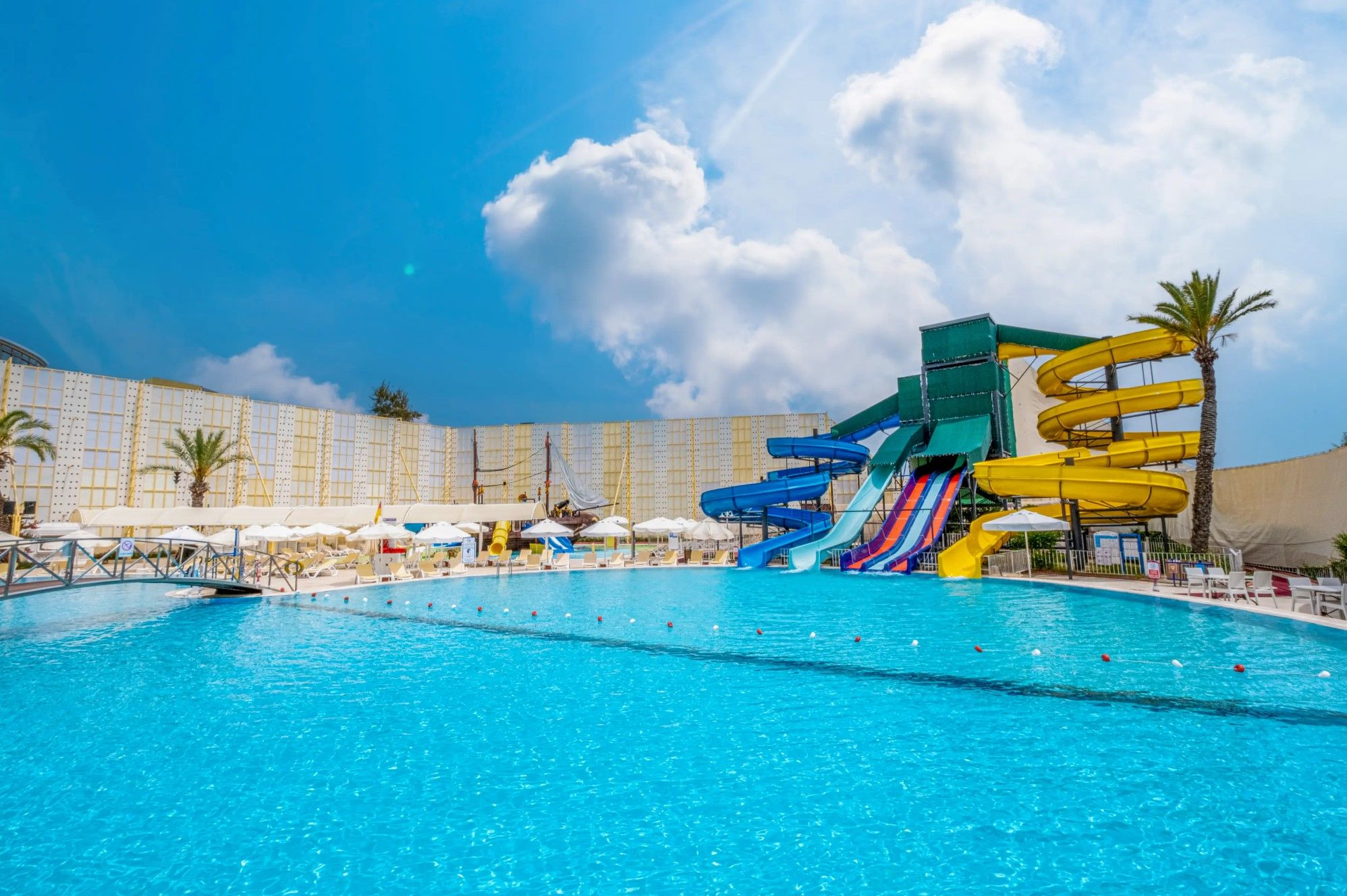 The children quickly made friends and we were comfortable letting them wander freely around the hotel grounds as we felt safe.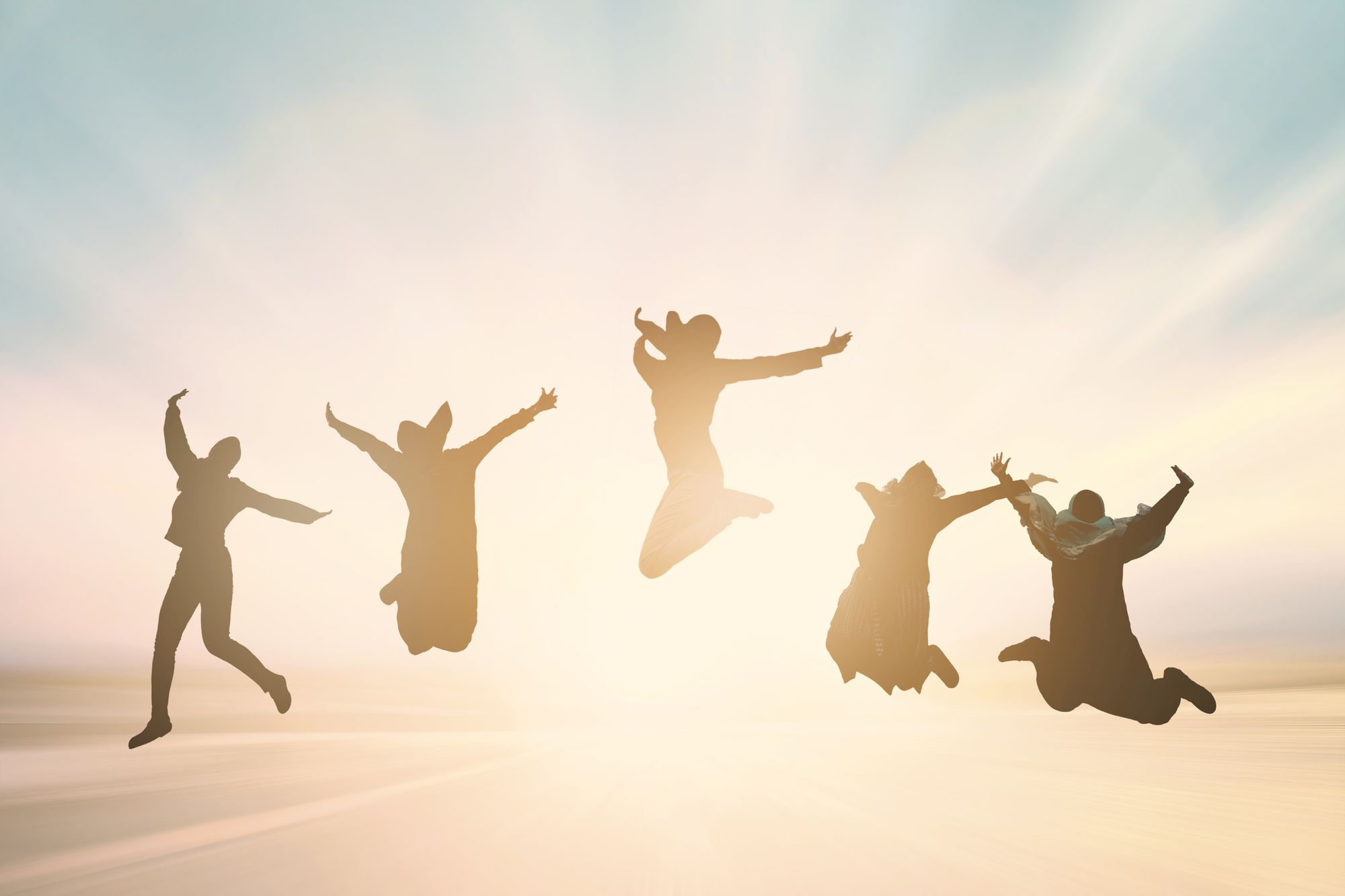 At mealtimes, we could have stayed to eat in the women's area but we chose to join my husband and share our meals with him. He had been enjoying the sun and the water in the men-only area. We chose to eat at the beach restaurant in the family beach area, so we could swim together afterwards.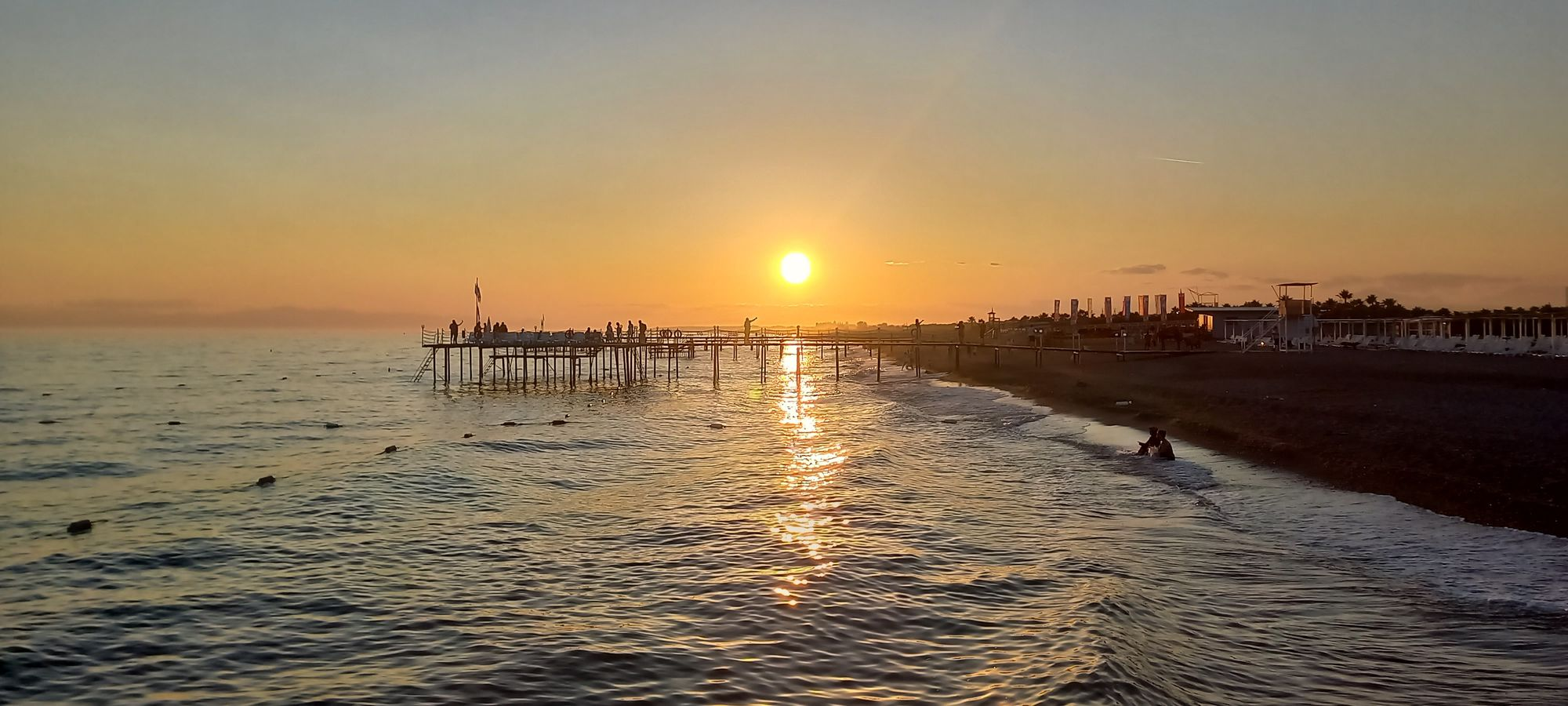 The next few days followed much the same pattern and we were already tanned (or red!!), relaxed, and had completely immersed ourselves in our halal-friendly stay.
Then, it was already time to change hotels. The transfer to the Wome Deluxe went smoothly, just as pleasant as the transfer to the Selge Beach, and we arrived at this huge, luxurious hotel with one star more than the previous one, which accounted for the more lavish feel to it. The adventure continued in this halal-friendly environment, resulting in a feeling of comfort like nowhere else.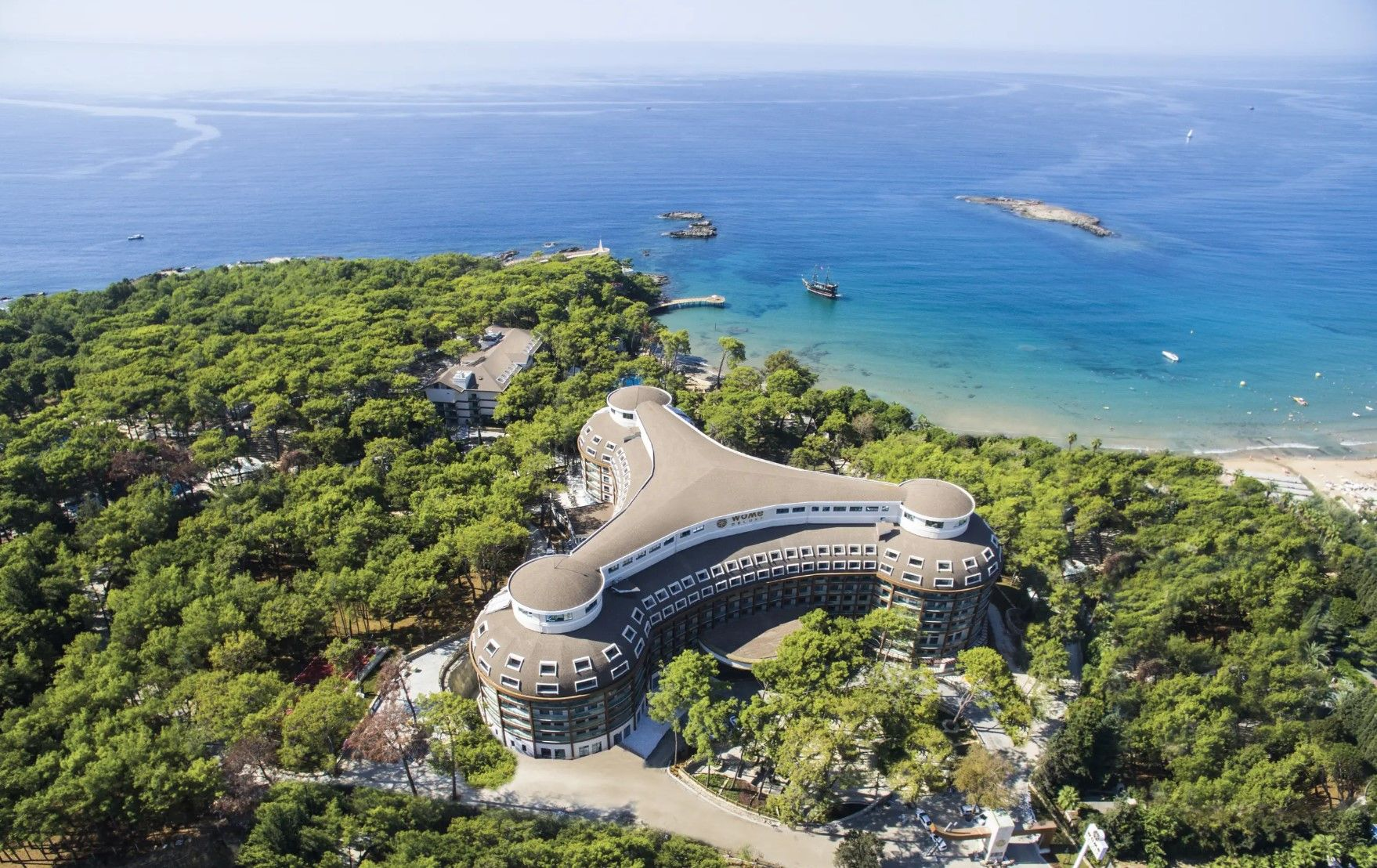 The facilities at the Wome Deluxe are amazing - the family water park, although for mixed-gender use, gave us a lot of joy with the kids. In other places I had never felt like joining in the fun of water slides in a mixed area, surrounded by people who were not happy to have me there and did not hesitate to let me know with their snooty looks, whispers, unpleasant silences, too much difference in clothing - all these aspects leading to total humiliation, ruining a whole family holiday or just a moment of leisure with the family!
The women-only beach area allowed me to swim in the sea in classic (rather than modest) swimwear, something I hadn't done since my early childhood. So of course, it was difficult to get out of the water! Even though the burkini is very practical for being able to swim in mixed spaces, the feeling of the softness of the water on my skin, of letting my hair float in the water and above all, of getting out of the water afterwards without wearing a wet, heavy burkini and allowing my skin to be in direct contact with the sun to dry, is an indescribable feeling!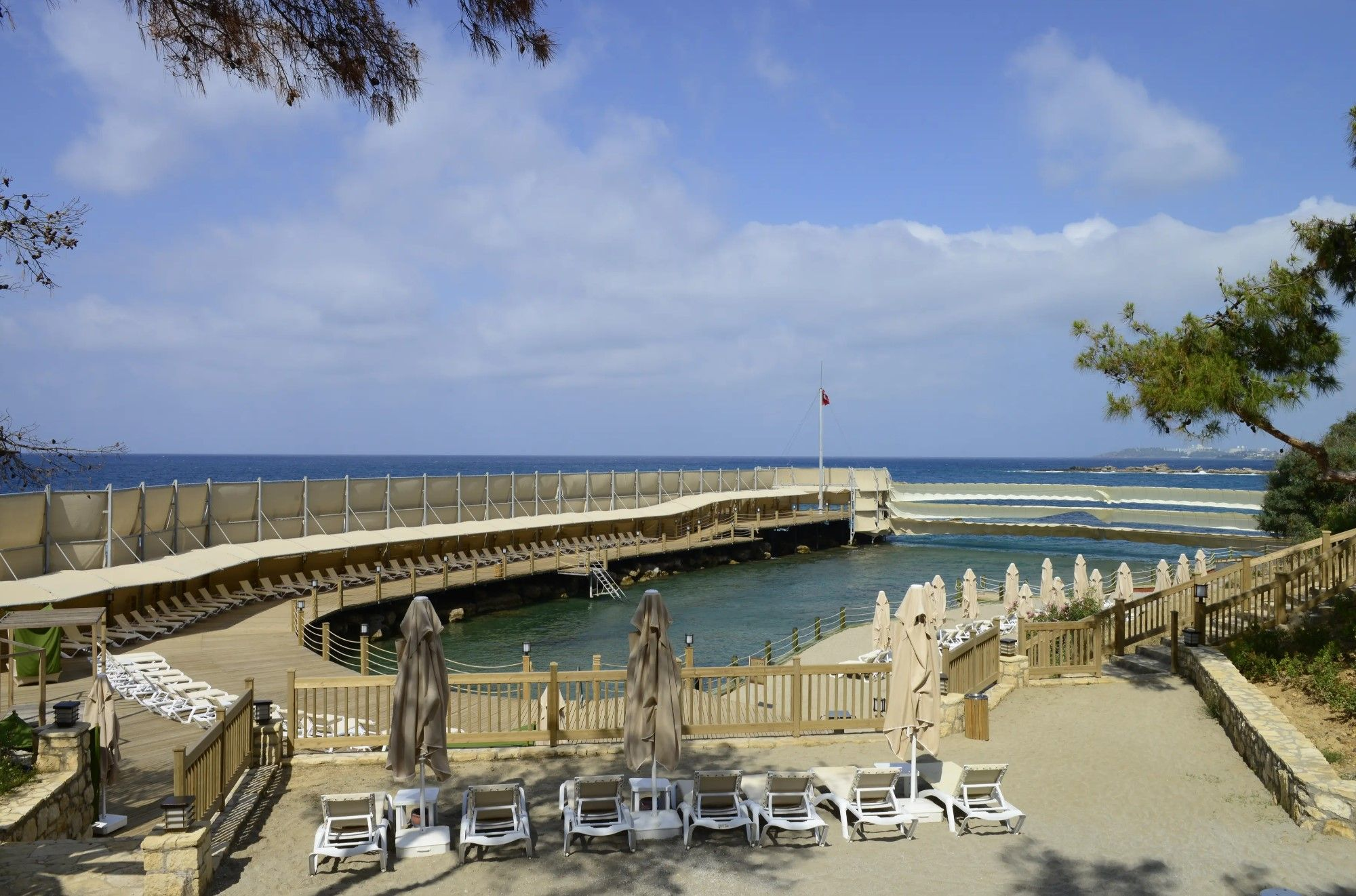 Rayhanna, 14 years old:
"We're alive (again)! The sun, the water on the skin... it's priceless! My parents were relaxed, I'm so happy! For the first time in my life, I bought myself a bathing suit and was able to enjoy sunbathing. It was so good for my skin and my mood."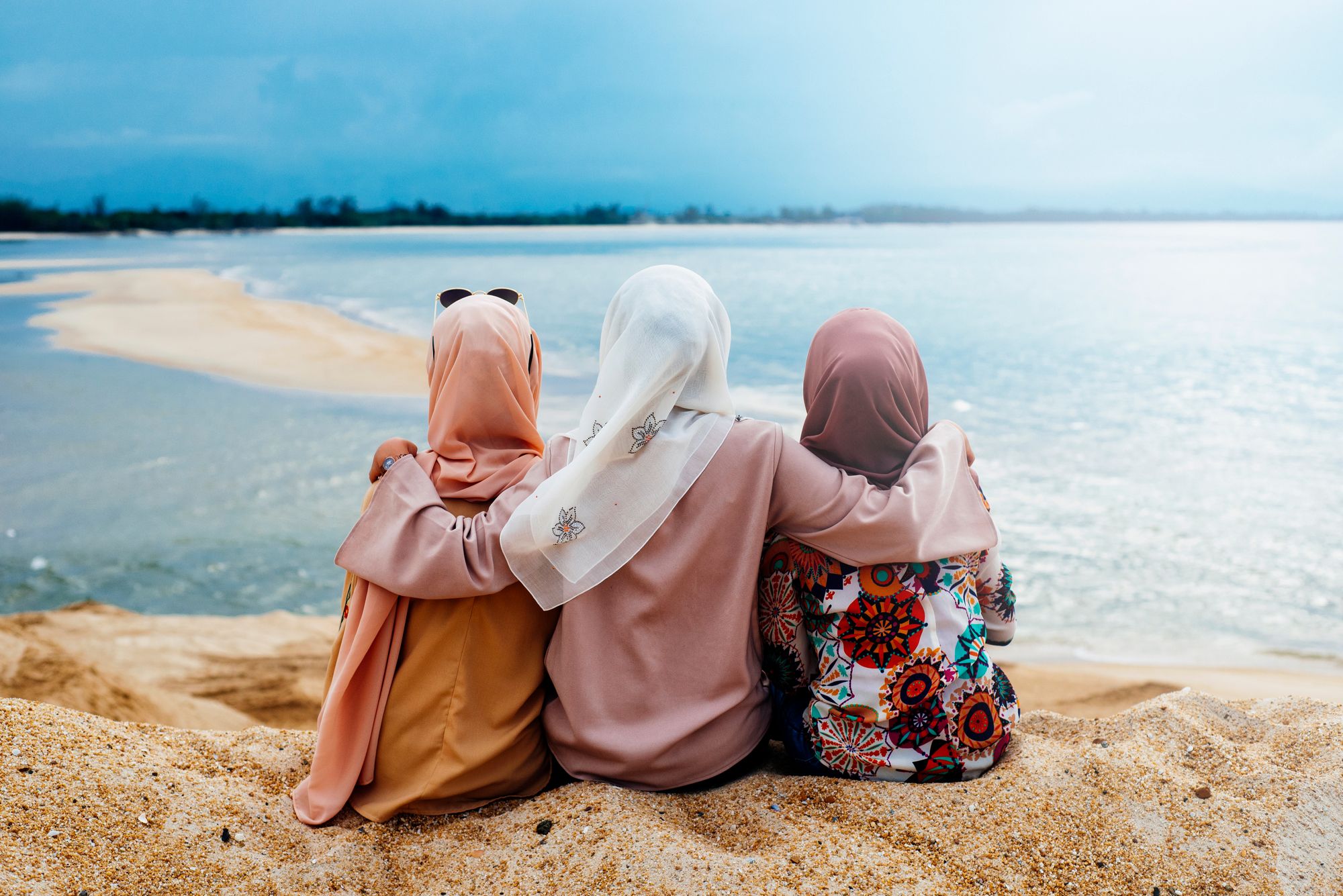 Going to the spa is also a completely unprecedented experience - the spa area is spacious, almost a separate building. It feels like entering another universe, with the guarantee that the space will only be accessed by women. Women-only facilities include a pool, a spa with sauna (where no one is forced to be naked!), a steam bath, a magnificent traditional hammam, a hairdressing area, and much more!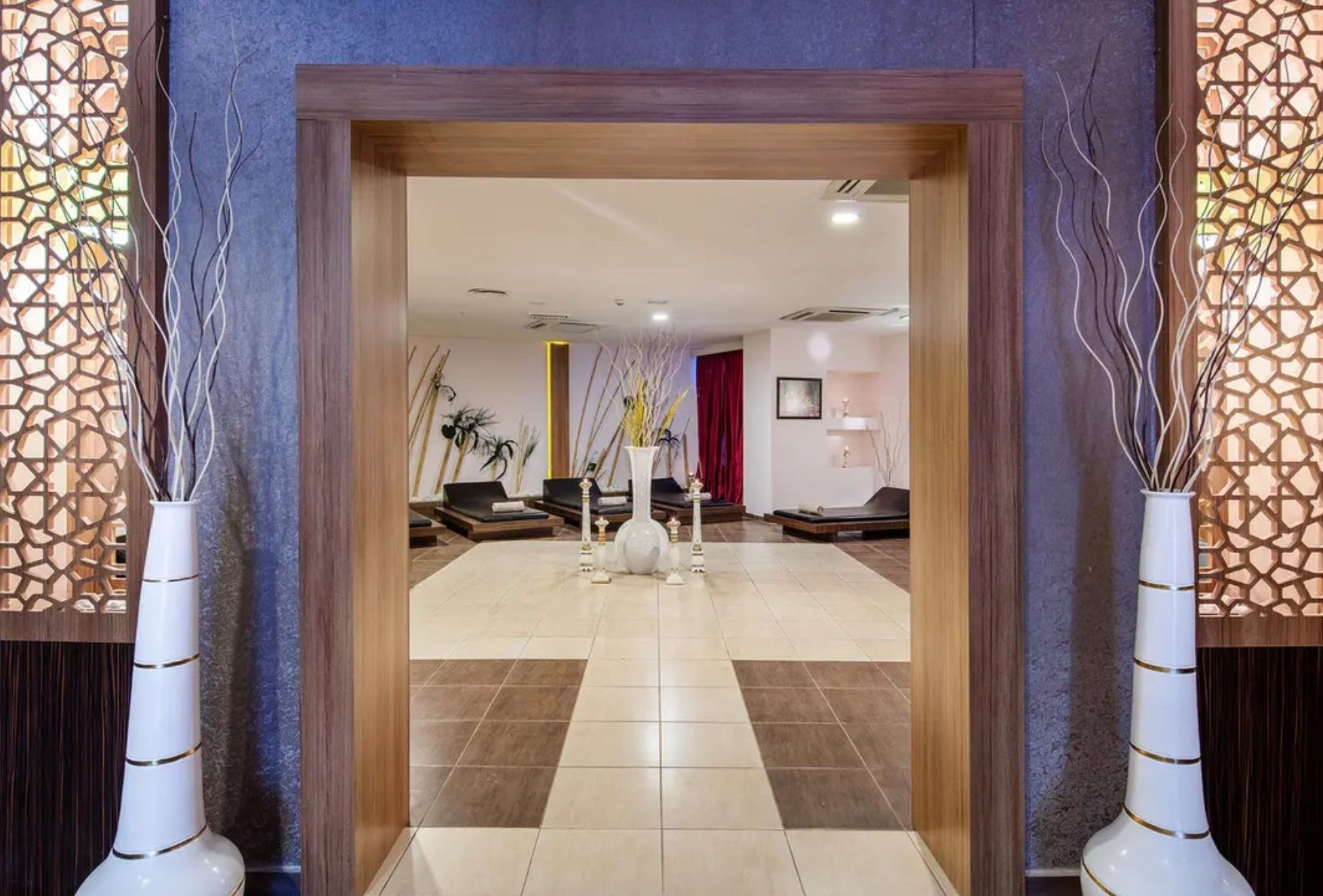 When you enter this universe, it's time to actually feel like a woman and spend time caring for yourself, for a change. We can move around freely and enjoy the various wellness facilities without worrying about issues of modesty and diversity. In France and Germany, we had never been able to enjoy the sauna, where nudity is 'compulsory'. Here, our modesty is respected and even required! This is what makes us feel comfortable and allows us to relax. The girls went to the hairdresser and, being in a women-only environment, could really enjoy it.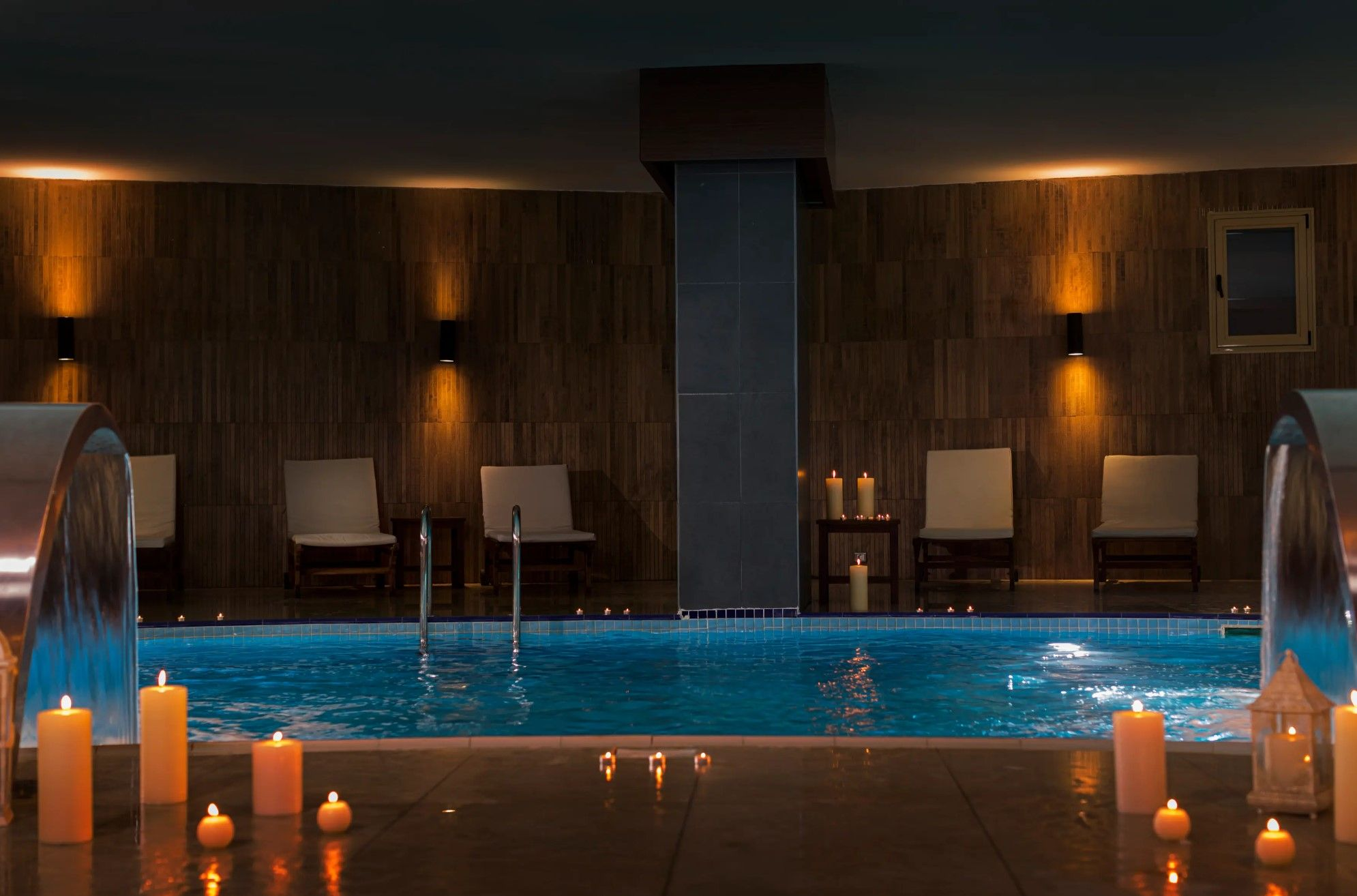 And that's not all - in the men-only section, my husband was also able to indulge himself in some relaxation. With all male staff, he treated himself to a hammam and a massage whilst having his 'awrah' (parts of the body to be kept private) respected and without having to worry about whether it would be a woman who would come in and do the scrub (we have already had to deal with this kind of surprise in some other countries!).
Mustapha, 38 years old:
"I was particularly surprised to see that a whole big area with a beach and a pool was reserved for men. Obviously, the Islamic swimwear requirements for men, although modest, give us fewer constraints than our wives because it is simply shorts that are looser and longer, allowing us to bathe more easily in mixed spaces, so it seemed there was no real need to have an entire beach area for men-only. However, it was there that I felt how much Muslims and the Islamic way of life were honoured: a space strictly reserved for men, out of respect for our women and for ourselves, with a healthy and fun atmosphere. "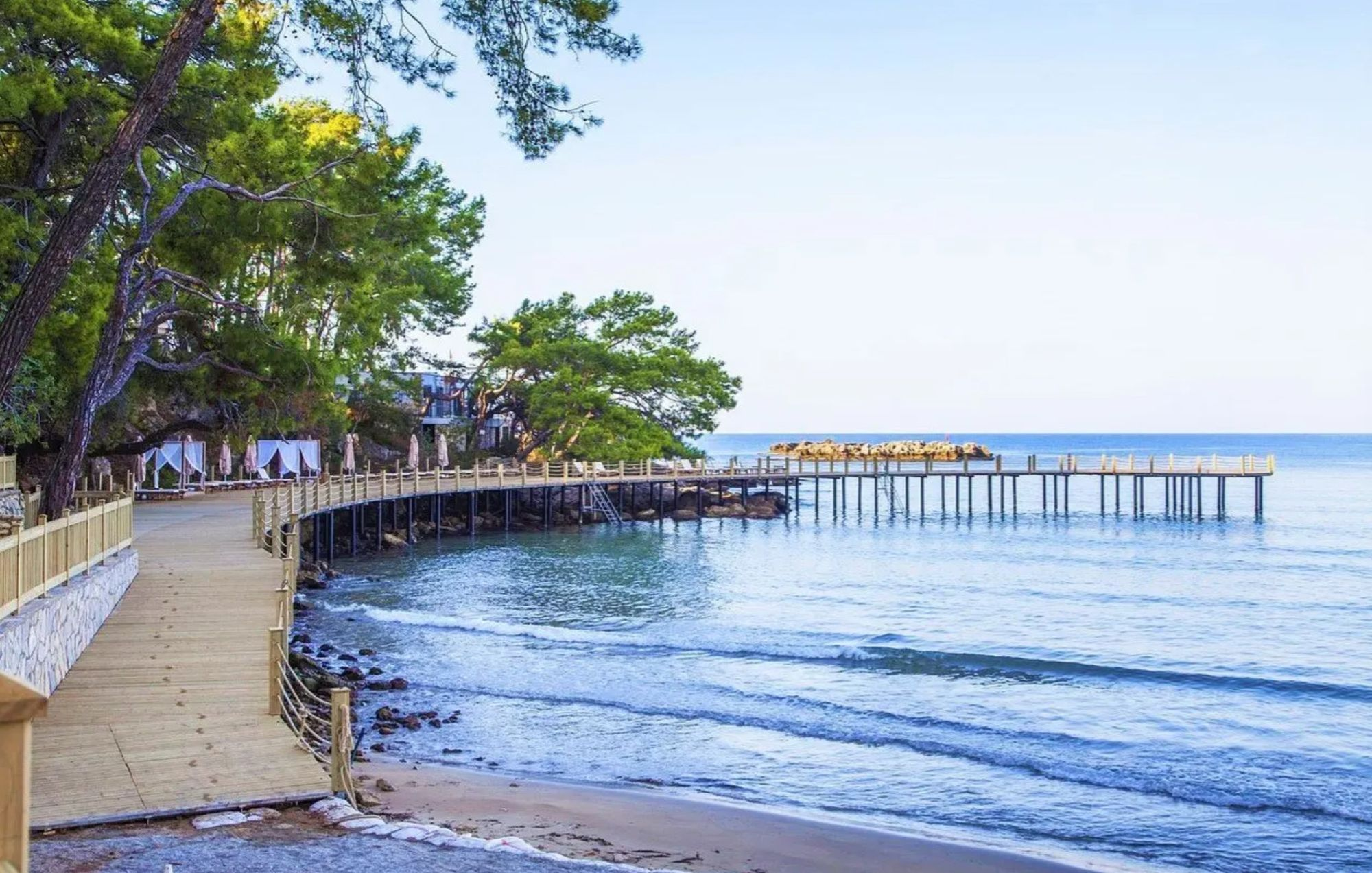 The end of our "fairy-tale" holiday came round too quickly. It was time to face the return to reality, back to central Europe. This halal-friendly holiday experience has shown us that it is actually possible to have a holiday like everyone else, to not restrict ourselves, to fully enjoy the experience like everybody else. One thing particularly made an impression on me: the way that a good mood quickly sets in in the family, when we can relax and not constantly feel the need to question whether we fit into our surroundings.
Asmaa, 10 years old:
"The best moments were when I played in the water with my mum. Usually she stays by the side and watches me and my sisters play. This time, she was in there with us and we had a lot of fun together! On the water slides (mixed area) it was also great because it was all 5 of us, including my mum and my dad. Usually my mum doesn't take part in this kind of activity and my dad only comes to accompany us. There, they played like children!"
I also realised how unsuitable "classic" holidays are for halal-conscious travellers! Even though I understood the concept of a halal-friendly holiday in theory, without having experienced it for myself, I could never have imagined feeling so many positive things. Now, after having had this experience, I will not even consider any other kind of holiday. Other types of holidays that are not halal-friendly, whilst still costing a lot in terms of time and money, would ultimately only give us a small part of everything a real family break might include.
This type of halal-friendly resort hotel allows all family members to enjoy the holiday experience fully together. With all facilities adapted to halal-conscious travellers, it is a very cost-effective of spending the holiday budget, compared to regular hotels, where halal-conscious travellers pay the same price to enjoy only a small part of the wide choice of food in the restaurant as well as of the many leisure facilities (because the burkini is not allowed, the presence of alcohol can feel wrong, no separate facilities for men and women and so on).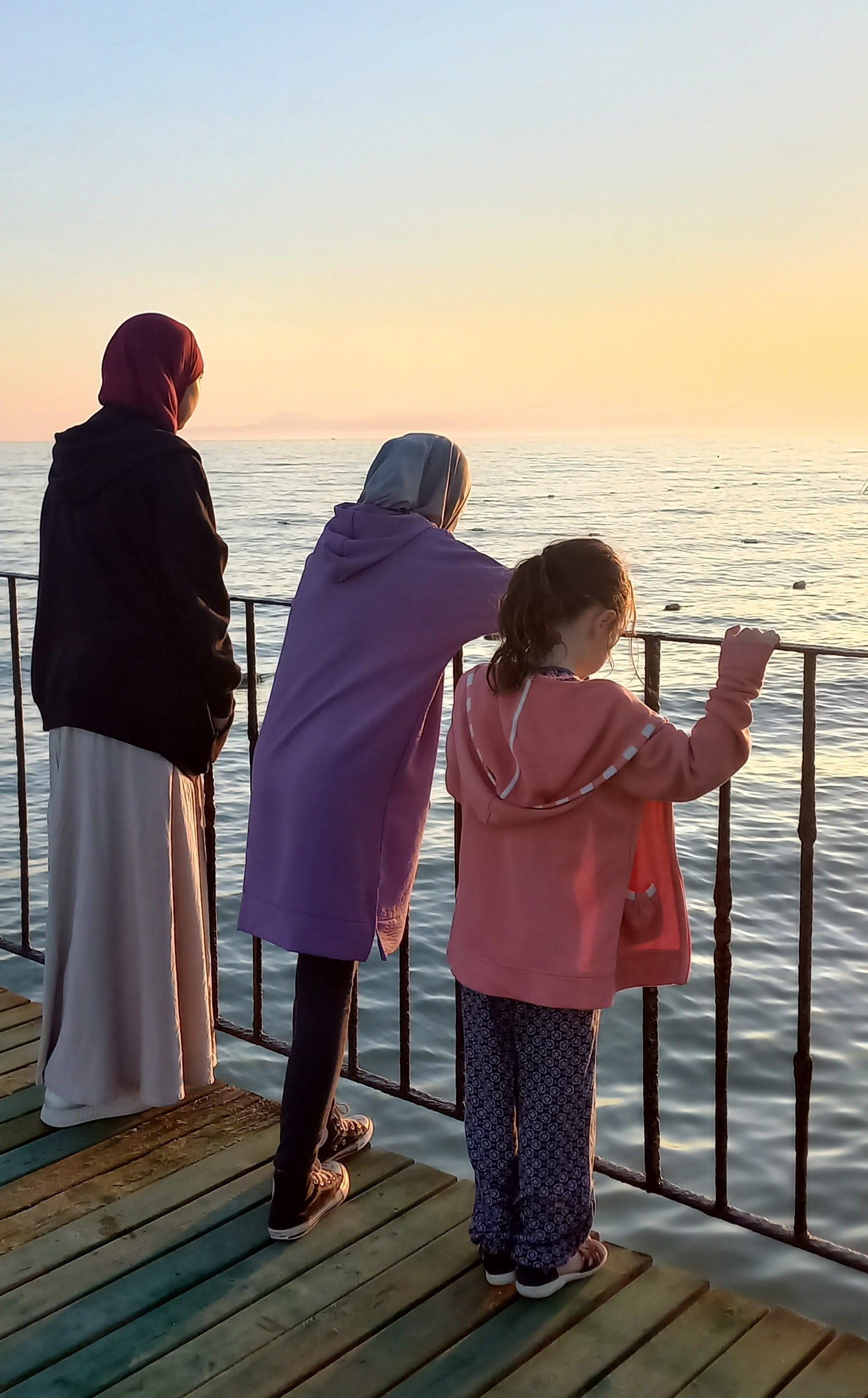 Even if, for the time being, it is mostly only in Türkiye that hotels with the entire "halal-friendly" experience can be found, a large number of hotels around the world have agreed to specify officially those amenities and services they offer which are compatible with Islamic values, such as full or partial availability of halal food, a degree of seclusion of the pools in rooms and villas, the presence of a prayer mat or the indication of the Qiblah. All these details clearly show a welcome that greatly contributes to Muslim families being able to feel comfortable and at peace on holiday.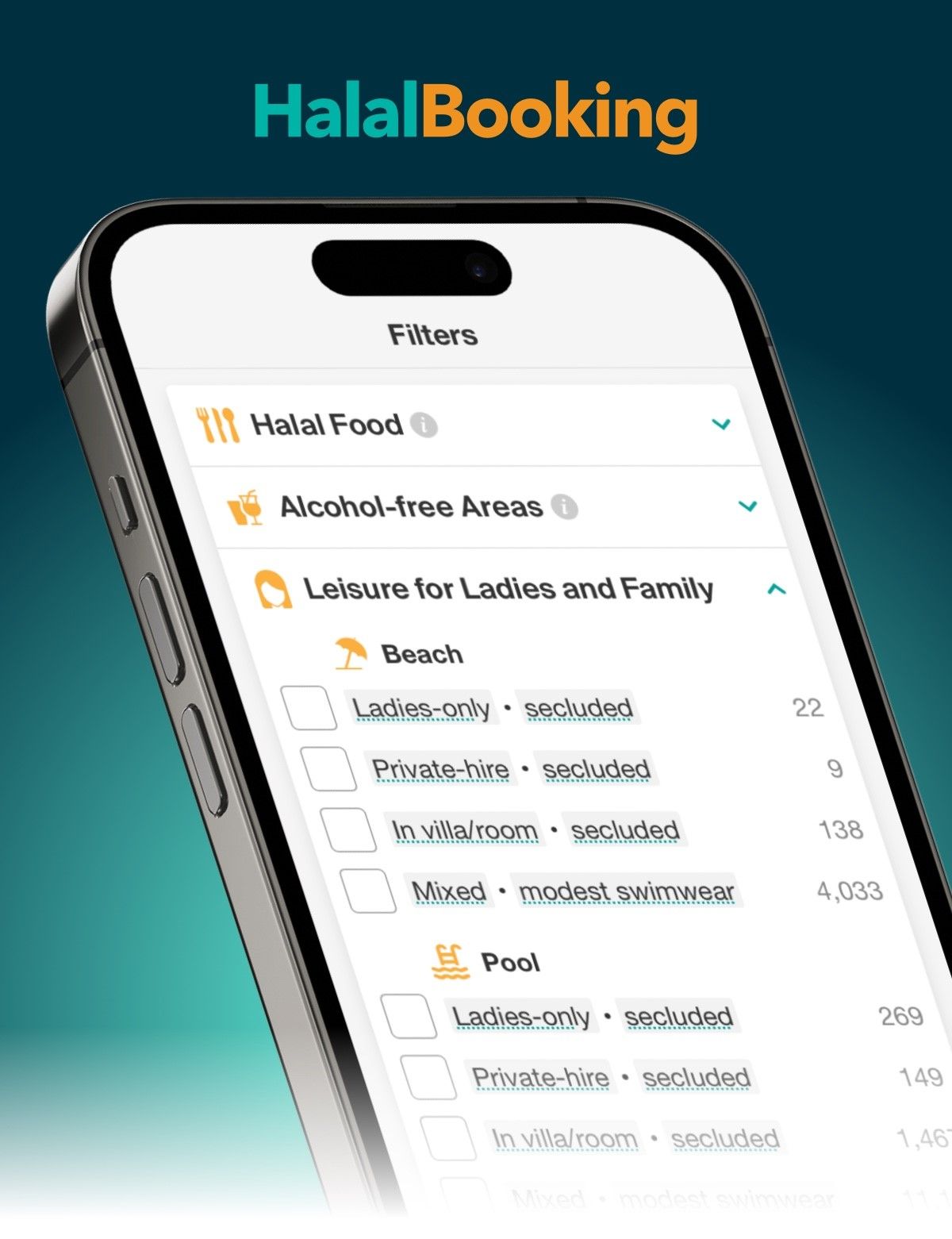 Mustapha, 38 years old:
"I never imagined that places like this exist. We felt that we were not just permitted to come here, but that we were actually welcome and that is what makes all the difference!"
From now on, I am a committed fan of HalalBooking which gives us easy access to all this information to make an informed holiday choice! I am so convinced of the concept, which is open to everyone, Muslim or not, and the family-friendly side of these hotels is something which would attract any type of family!
Yasmine, 6 years old:
"Ummi, when are we going back to Türkiye?"