What to see and do on a halal-friendly trip to Thailand
Your journey begins in Bangkok...
Start your Asian adventure in one of the world's top tourist destinations known for its vibrant street life, Bangkok. The boat-filled Chao Phraya River with its floating market feeds its network of canals, flowing past the Rattanakosin royal district, home to the dazzling and spectacular Grand Palace with its beautiful architecture and intricate decoration.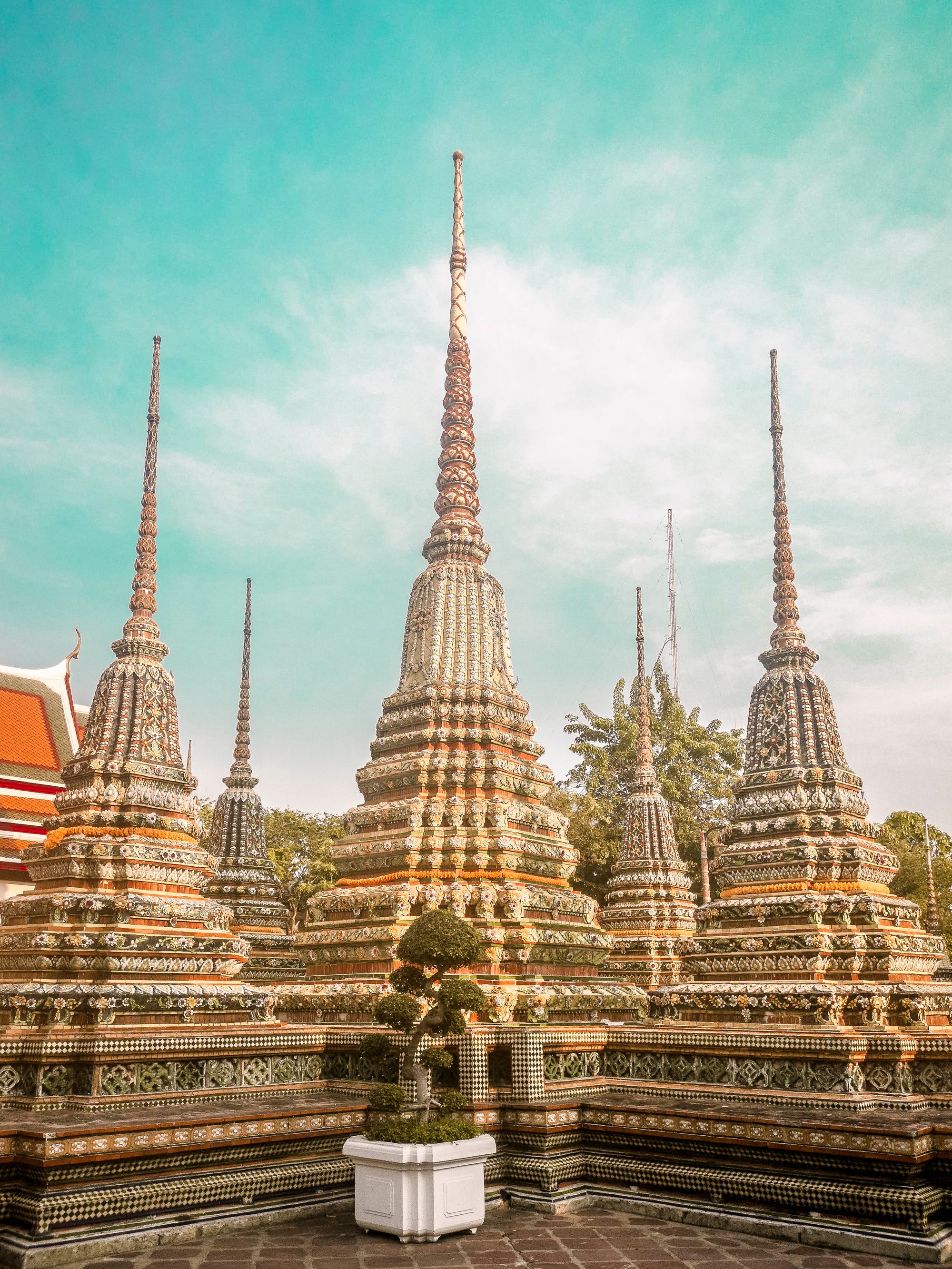 Our top choice of halal-friendly hotel in Bangkok
Stay at the Al Meroz Hotel in Bangkok, which offers exclusively halal food and no alcohol in the whole property.
Its accommodation, dining and leisure facilities have been specially created to ensure the comfort and wellbeing of Muslim guests.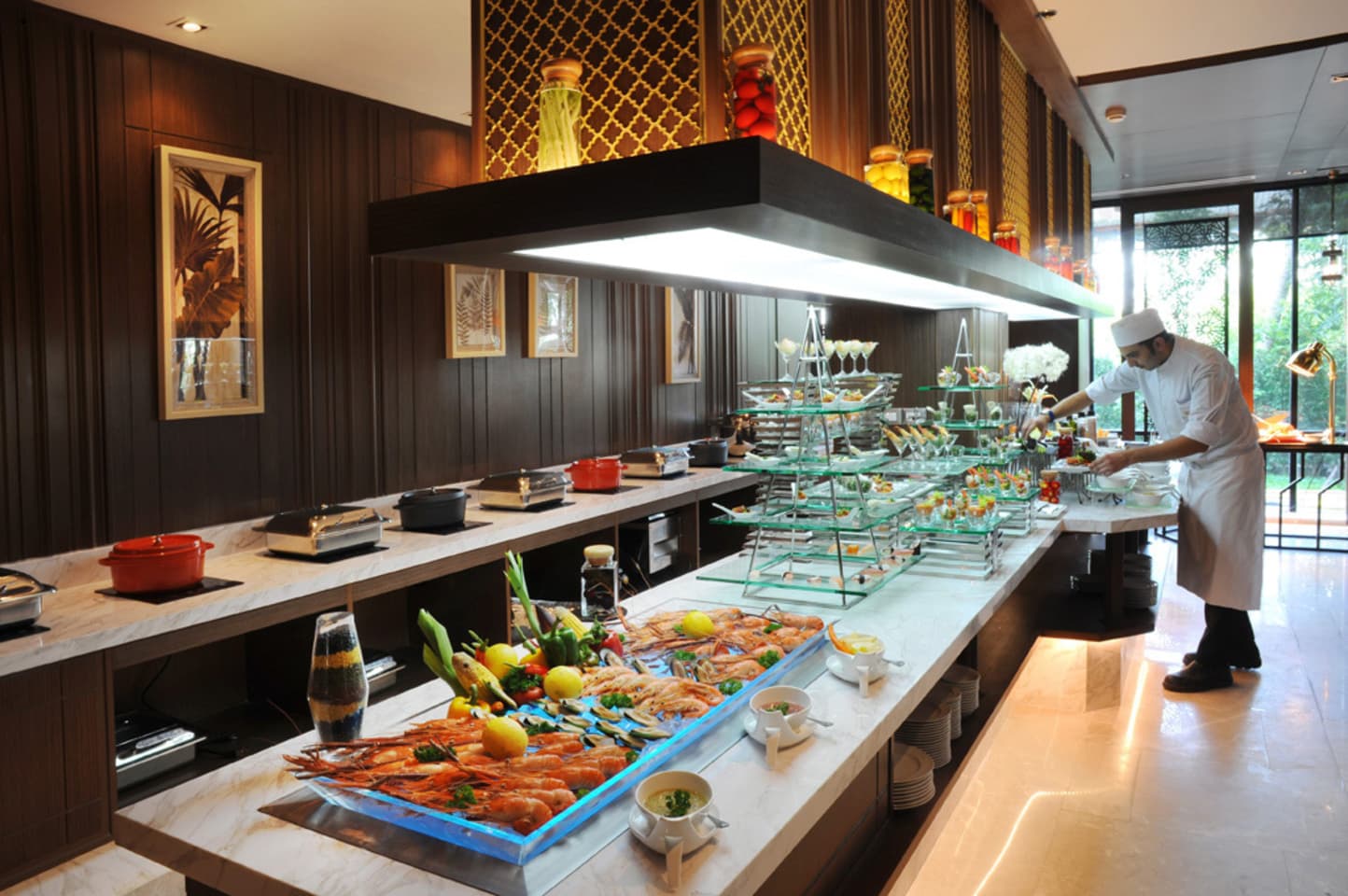 Its pool is open to women-only at certain times of the day.
Rated as "very good" with a rating of 8.6 by HalalBooking.com customers, it is Bangkok's leading halal-friendly hotel and is just 10-minutes' walk from Ramkhamhaeng Airport Link Station and 25-minutes' drive from the attractions of the Old City. It is located opposite The Foundation of Islamic Centre of Thailand.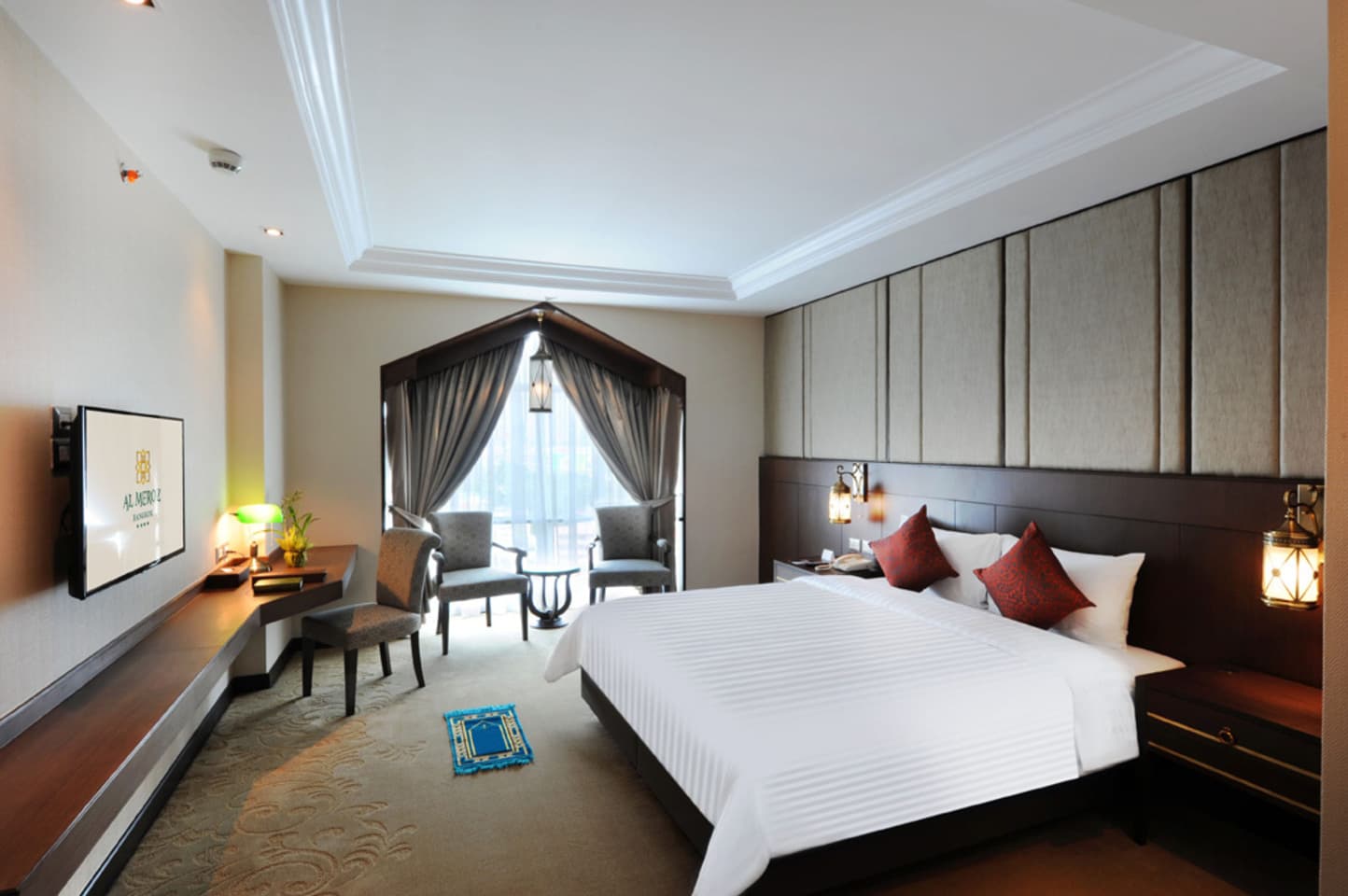 Great days out from Bangkok
Step back in time and visit Thailand's former capital, Ayutthaya
Leave the current capital of Thailand, Bangkok, to visit the old one: Ayutthaya, a UNESCO world heritage site and historic city destroyed in the 18th century. History and architecture buffs will love to explore the temples and excavated ruins.
Explore the beautiful countryside of Kanchanaburi
Plan a day trip to Kanchanaburi, an old city with a long history dating back to the Ayutthaya era, and explore its scenic river and the famous Bridge over the River Kwai. You can also see the beautiful waterfalls of Erawan National Park, another UNESCO World Heritage Site.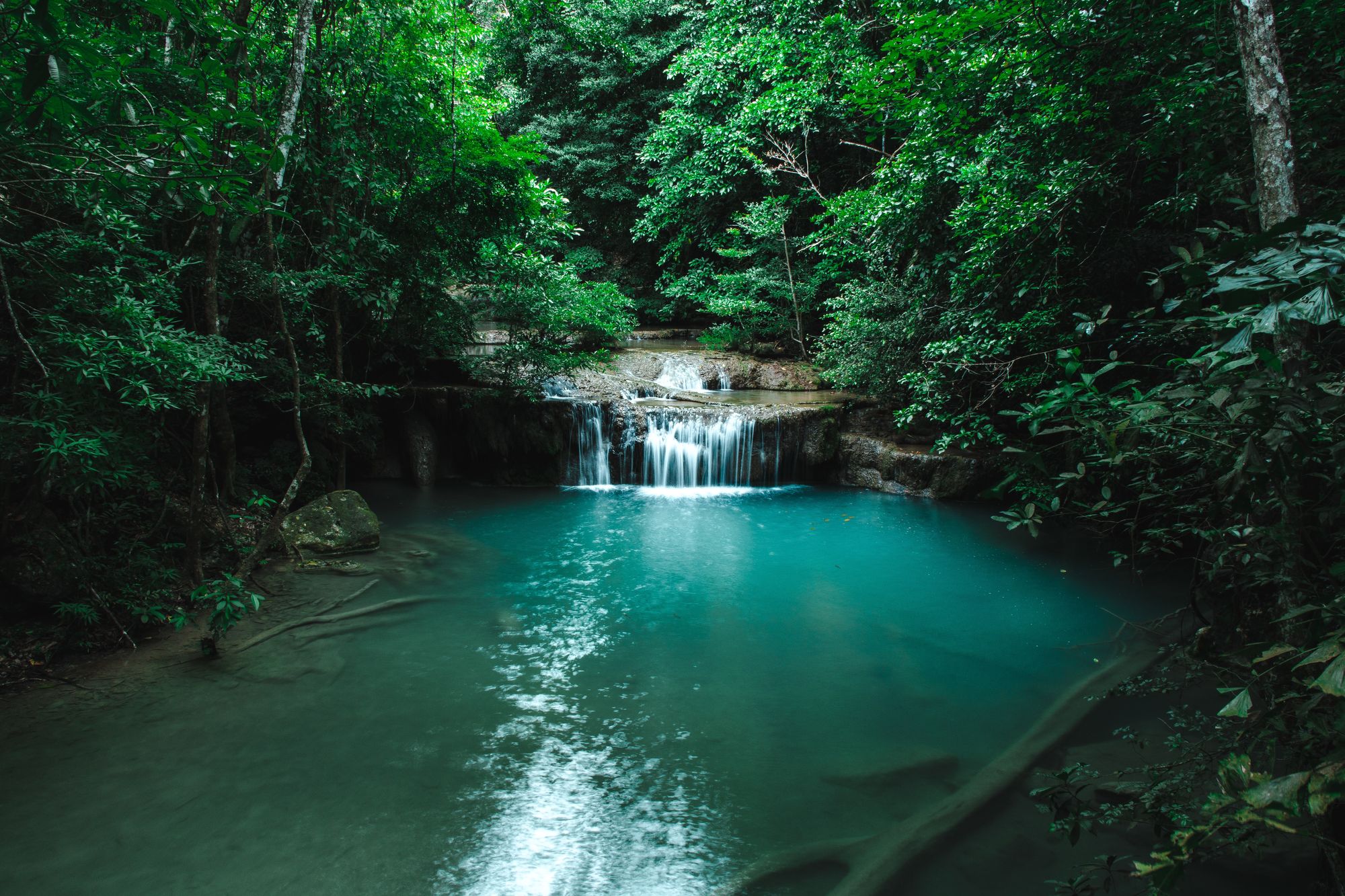 See HalalBooking's full range of halal-friendly hotels in Bangkok.
Halal-friendly beach holidays in Thailand
Head south to Thailand's beautiful beaches and choose froma variety of halal-friendly villas and resort hotels, many of which offer luxury accommodation…
Pattaya
Closest to Bangkok is the lively resort town of Pattaya where you can choose from villas with private pools, which are not overlooked in any way - offering complete flexibility for Muslim families.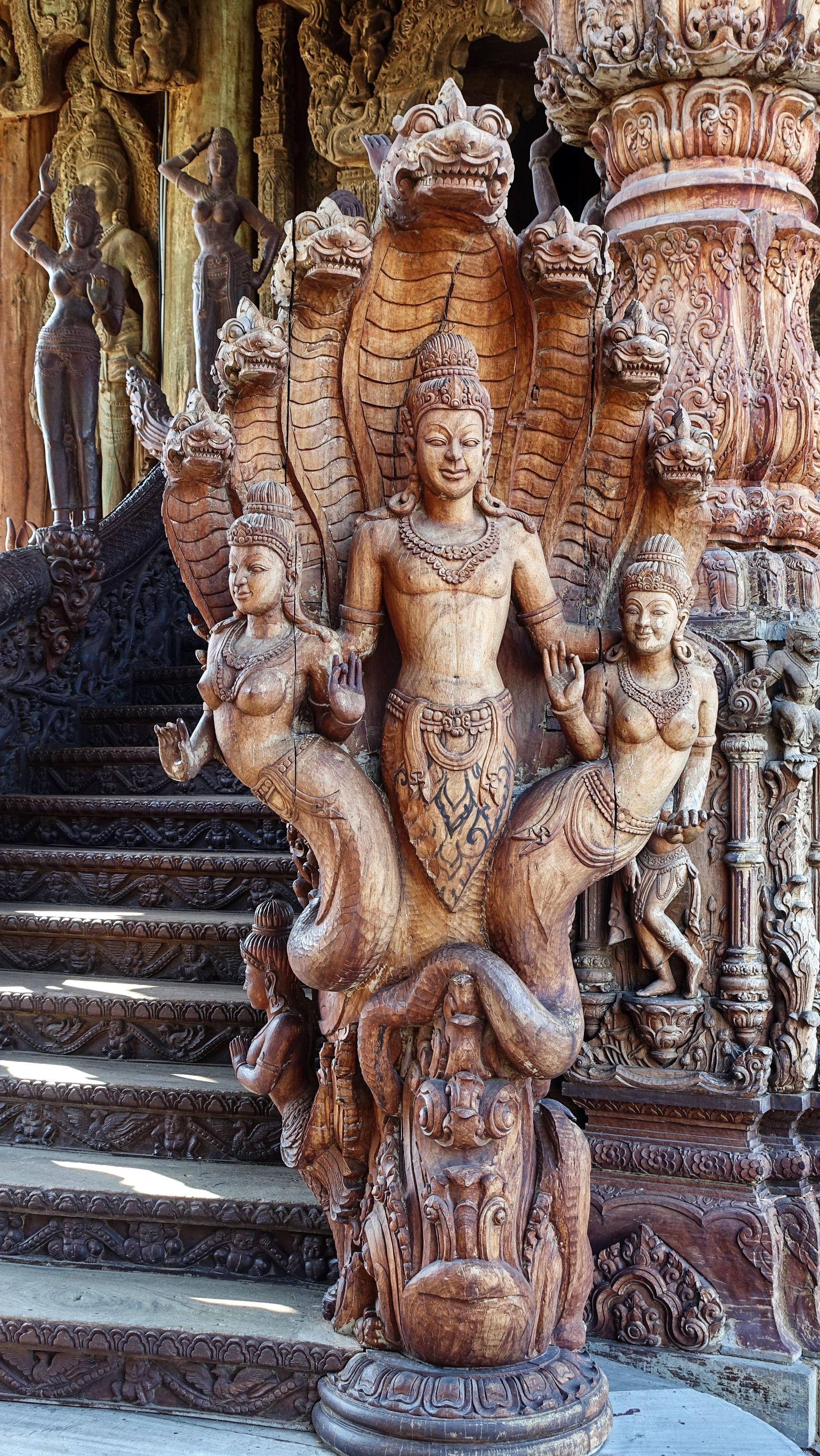 Koh Samui
Also on the Gulf of Thailand is the Island of Koh Samui with its towering limestone mountains, thick jungle, white-sand beaches, fertile mangroves, waterfalls and hidden caves and lakes. It is ideal for watersports and adventure enthusiasts. HalalBooking offers an excellent range of halal-friendly villas on Koh Samui as well as a choice of friendly resorts.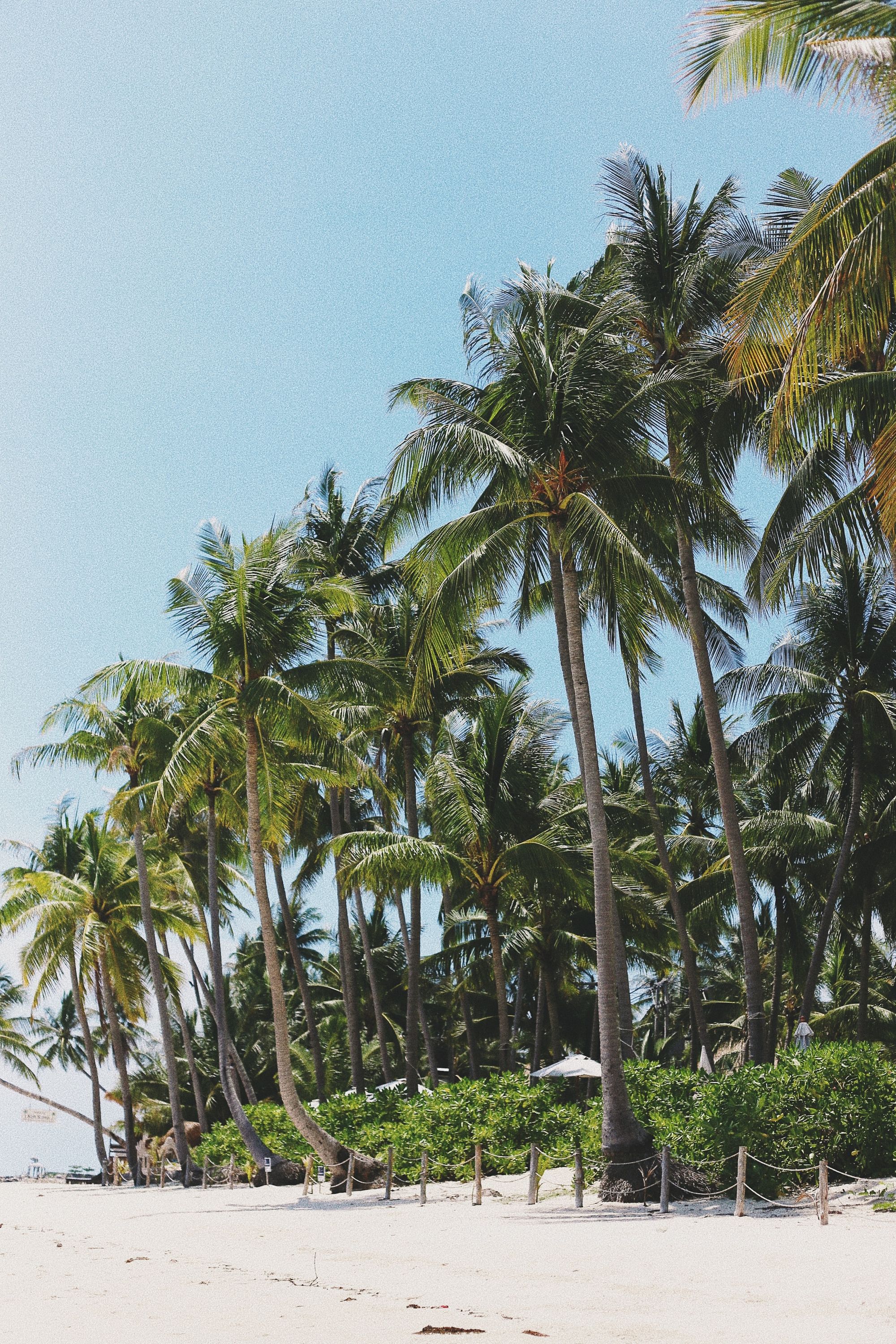 Krabi
Another great choice for those seeking sun, sea and sand in Thailand is one of our halal-friendly resort hotels in Krabi, on the beautiful west coast of Thailand.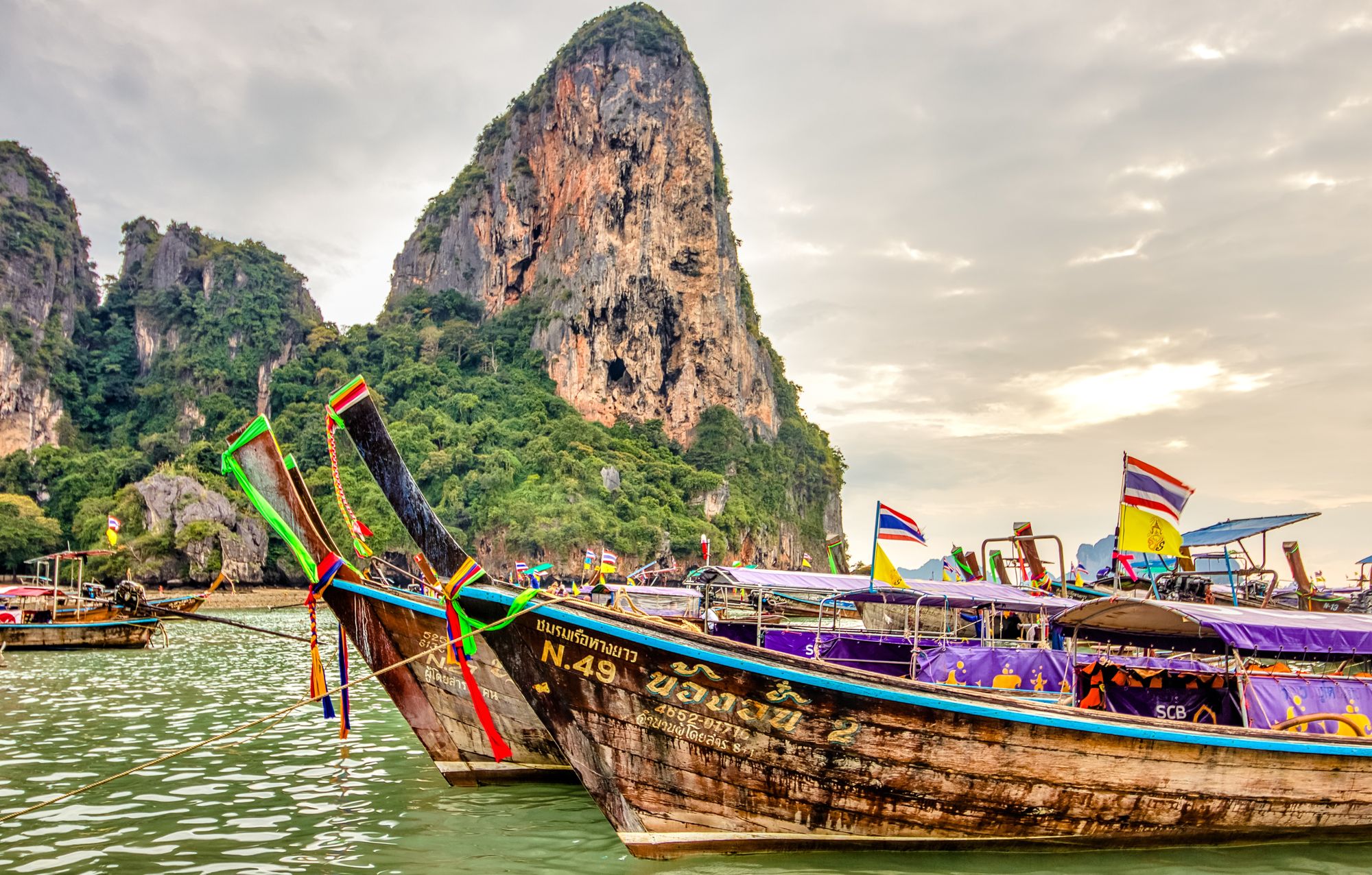 Luxury halal-friendly villas and hotels in Phuket
Stay in a halal-friendly villa in Phuket and explore its beautiful historical Old Town, great viewpoints and cultural attractions such as Phang Nga Bay, the Phi Phi and Similan Islands with amazingly clear blue seas and pristine white-sand beaches. They are ranked among the best dive sites in the world for their lively and colourful coral reefs and perfect visibility.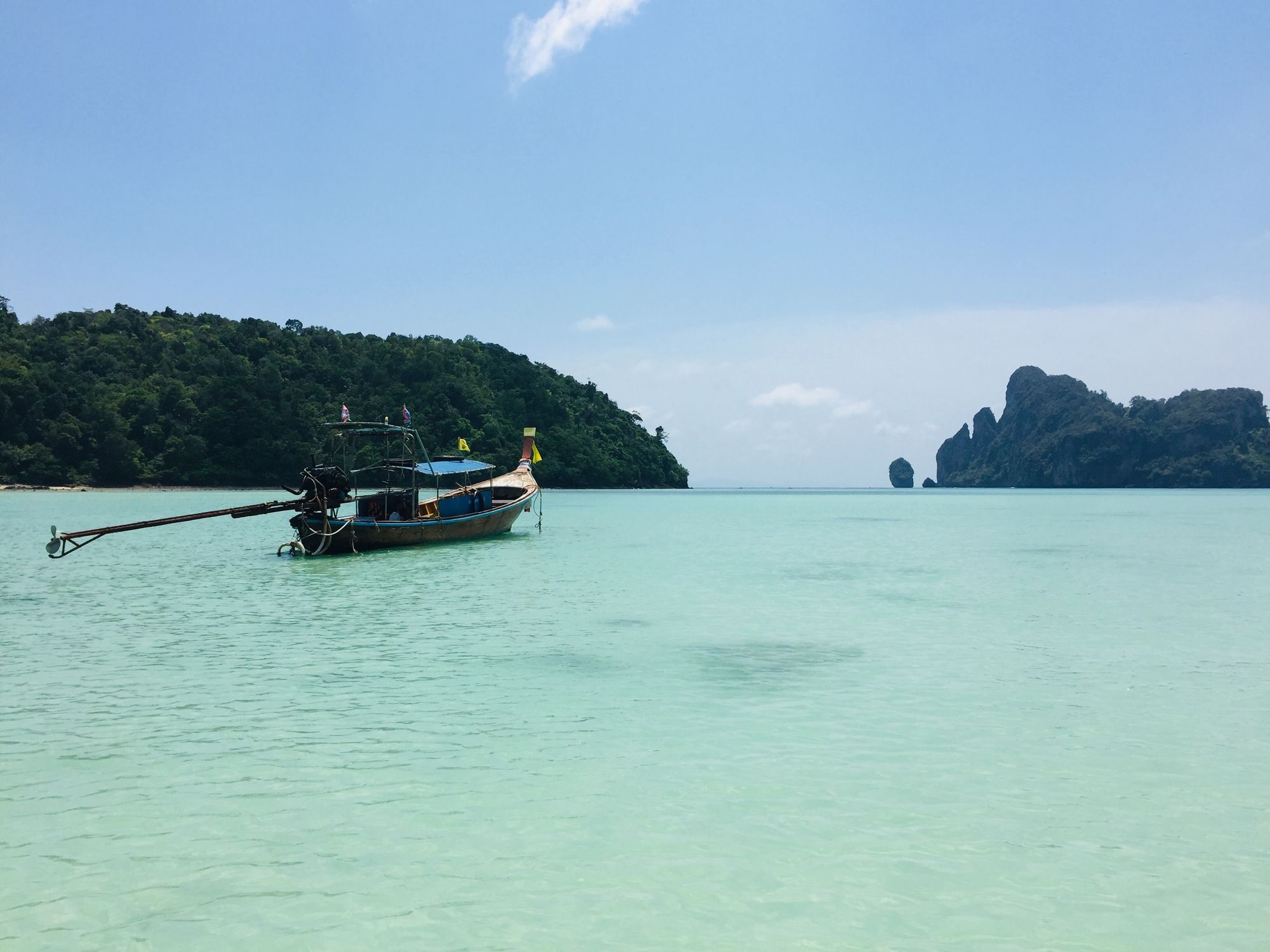 Alternatively, choose to stay in a luxury resort in Phuket - use our halal-friendly filters to find accommodation to suit you and your family!
Islam in Thailand
Muslims comprise Thailand's largest religious minority and Islam have been introduced by Arab traders during the 13th century. Currently, there are approximately 2,000 mosques in Thailand, about 100 of which are in Bangkok.
Browse a wide choice of HalalBooking.com's halal-friendly properties in Thailand, from bustling Bangkok to Thailand's most spectacular beaches. Don't forget to let us know how you got on by reviewing your Thailand accommodation on HalalBooking!