AlUla, Saudi Arabia's hidden ancient gem
Saudi Arabia is known for its holy pilgrimage sites of Mecca and Medina, visited by millions of Muslims every year. But a new historical city has emerged in the last few years in the country's north-west region, AlUla. So whether you're looking over vast desert landscapes, look in awe at ancient ruins or breathtaking views of mountains, there's something to suit everyone's tastes.
Islamic heritage and Mosques of AlUla
The Islamic heritage of the city is vast – AlUla is located on the same site on the original pilgrimage to Mecca and is also approximately 325km from Medina. AlUla contains some of the most historic ancient civilisations, dating back to 200,000 years of human history. It is only now that the city is open to tourists in what is still an untouched and largely unknown place for all to discover.
Restoration of two mosques – the Al Zawiya and Hamad Bin Yunis – has recently been completed and open to visitors. The restoration work is part of an expanded project implemented by the Royal Commission for the Governorate of AlUla to develop historical mosques in the Old City.
Why visit AlUla?
Given that AlUla is largely uncharted territory for most people and off the beaten track, you might be forgiven for thinking that it's just desert and mountains with not much to do in the way of activities. On the contrary, new attractions that have opened up include activities such as rock art trails, an adrenaline-pumping bike track, mountain biking, stargazing tours and exploring the desert landscape by horseback.
If you love hiking, AlUla is an absolute must! The Twisted Maze Hike is a 12-hour hiking adventure that enables visitors to test their limits while hiking, climbing and swimming through some of AlUla's unbelievable rugged landscapes. There's also The Ridge Walk Hike, which is a slightly easier hiking experience, perfect for families looking for a taste of AlUla's nature and adventure. The Guests have the chance to fully immerse themselves in the desert oasis, marked by awe-inspiring views of AlUla's stunning landscape. A particular highlight on this guided trip is the steep 4-km trek to a vantage point overlooking the iconic Wadi AlUla.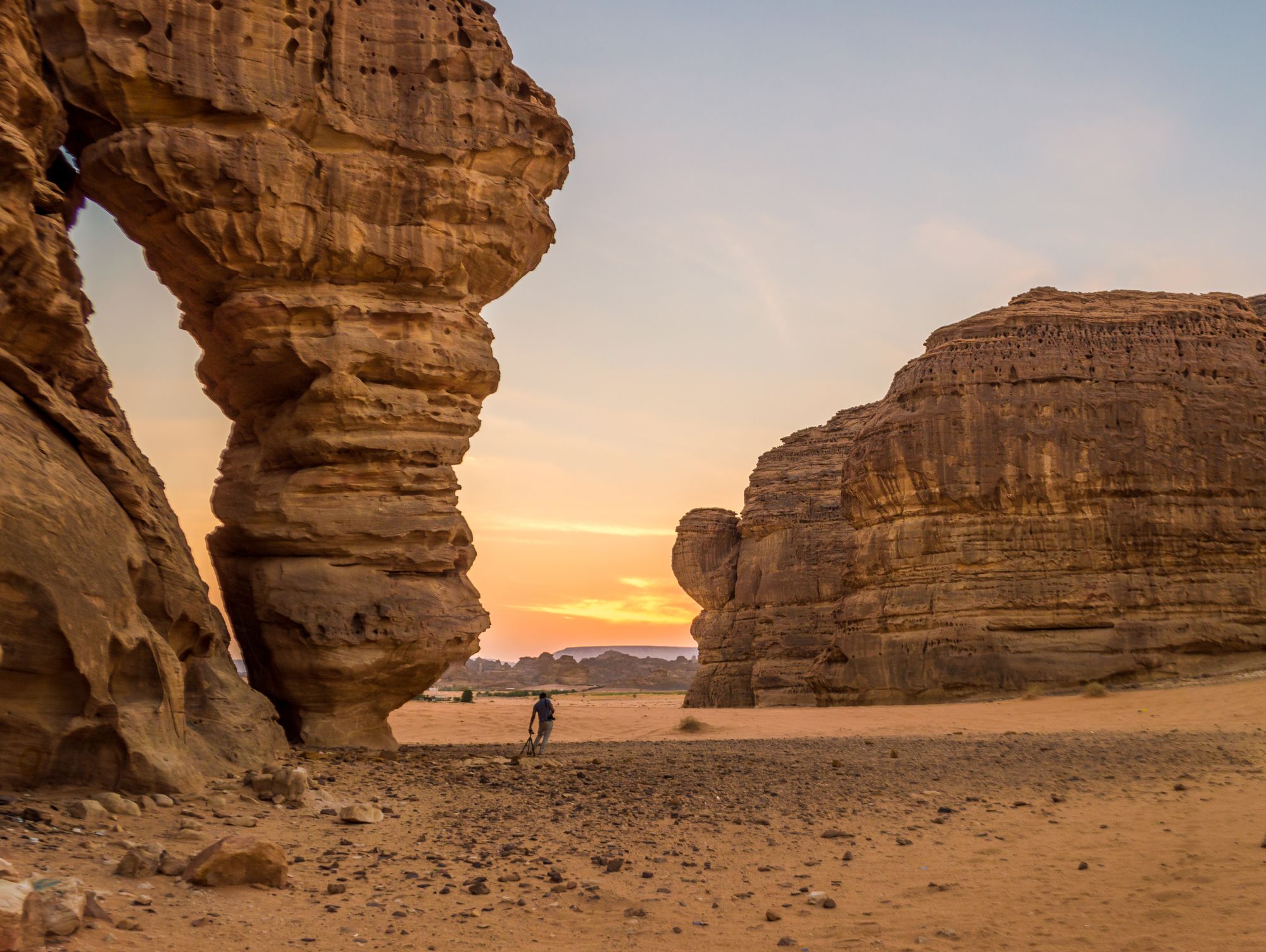 For any thrill-seekers or adrenaline junkies, the new AlUla Zipline is one of the longest in the world. Visitors race to a speed of over 100km/h while enjoying the incredible scenery of the Hijaz Mountain range – this isn't for the faint-hearted!
Wellness enthusiasts are well taken care of with the Emtinan Yoga Wellness Experience, located at the oasis at Hijrat Nora. The experience allows guests to switch off and revitalise through a 90-minute session of relaxing yoga and meditation techniques. Surrounded by old date palms, this unique outdoor studio is a magical location to find inner peace and embrace the natural beauty of AlUla. With these are more to see in AlUla, the city is an undiscovered gem that will only grow in tourism for years to come.
Getting to AlUla
Currently, the main routes to AlUla are via Jeddah and Riyadh, both offering very straightforward connections on the national carrier, Saudia Airlines. From there, you can catch a domestic flight to AlUla on Flynas. Alternatively, for a more scenic route you can drive to AlUla from Jeddah or Riyadh on a car if you have the time.
What to see and do in AlUla
The archaeological site of Hegra, located 20 km north of AlUla, became Saudi Arabia's first UNESCO World Heritage Site in 2008. Once a thriving centre of international trade, Hegra (also known as Mada'in Saleh) has remained virtually undisturbed for nearly 2,000 years.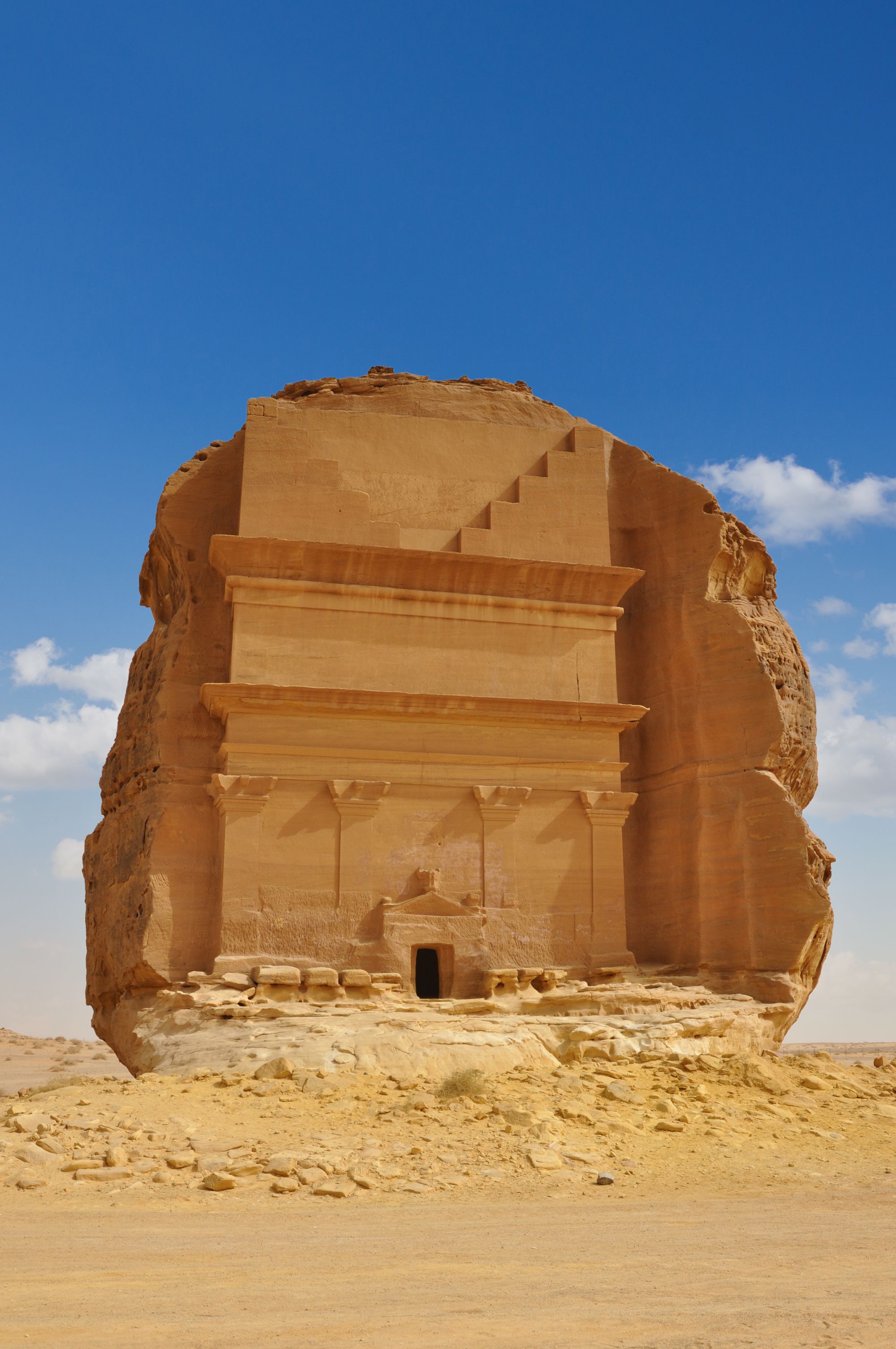 But now Saudi Arabia has opened the site to tourists for the first time. In Hegra, you will find vast amounts of Arabian history spanning hundreds of years, with rock tombs containing an "open library" of inscriptions in the rocks at Jabal Ikmah, which show the origins of the Arabic language and the maze of 12th century mud houses in the old town, which itself is a key cultural site that helps us to understand the history and heritage of AlUla's historic past through trade and the Hajj pilgrimage routes. You will also discover its ancient Nabatean Oasis, where there was a lush garden consisting of three layers of vegetation: the first from date palms, the second from peach, apricot, grape, pomegranate, olive and fig trees, and the third from wheat, legumes and cotton.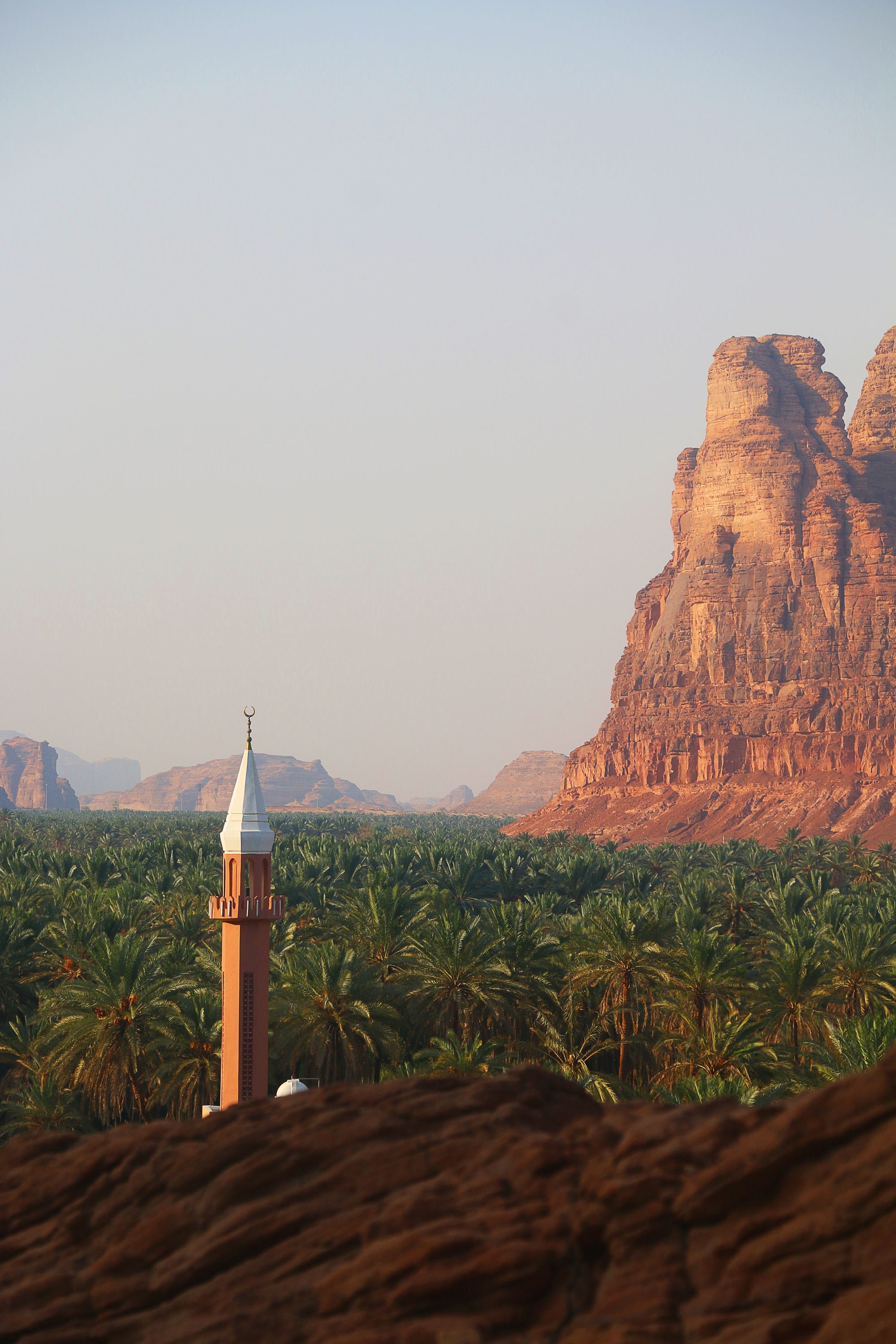 Halal Food and Restaurants in AlUla
As you can expect, with AlUla being in Saudi Arabia, the food will, of course, be halal! As well as that, there are some new restaurant openings in the city, which offer the finest Saudi and Middle Eastern food. AlUla's foodie offering is an adventure in vibrant flavours, textures and spices. There are delightful traditional restaurants, such as Suhail, serving up fine Saudi food in AlUla's beautifully restored Old Town, and delicious pastry restaurants like Pink Camel, set within the AlUla oasis.
Globally accredited chef Jason Atherton, who owns and runs three Michelin-star restaurants across the world, has recently opened his first restaurant in Saudi Arabia, Maraya Social, namely in AlUla. The restaurant is located on the rooftop of Maraya, the world's largest mirrored building, and diners can embrace 360-degree views of stunning rock-strewn valleys and canyons of the Ashar Valley. Maraya Social serves up fine European cuisine, working with local farmers to source the freshest ingredients from local farms to the table. The restaurant offers a relaxing yet vibrant atmosphere during the day, and by night, it is low-lit to create an unforgettable dining experience under the bright stars.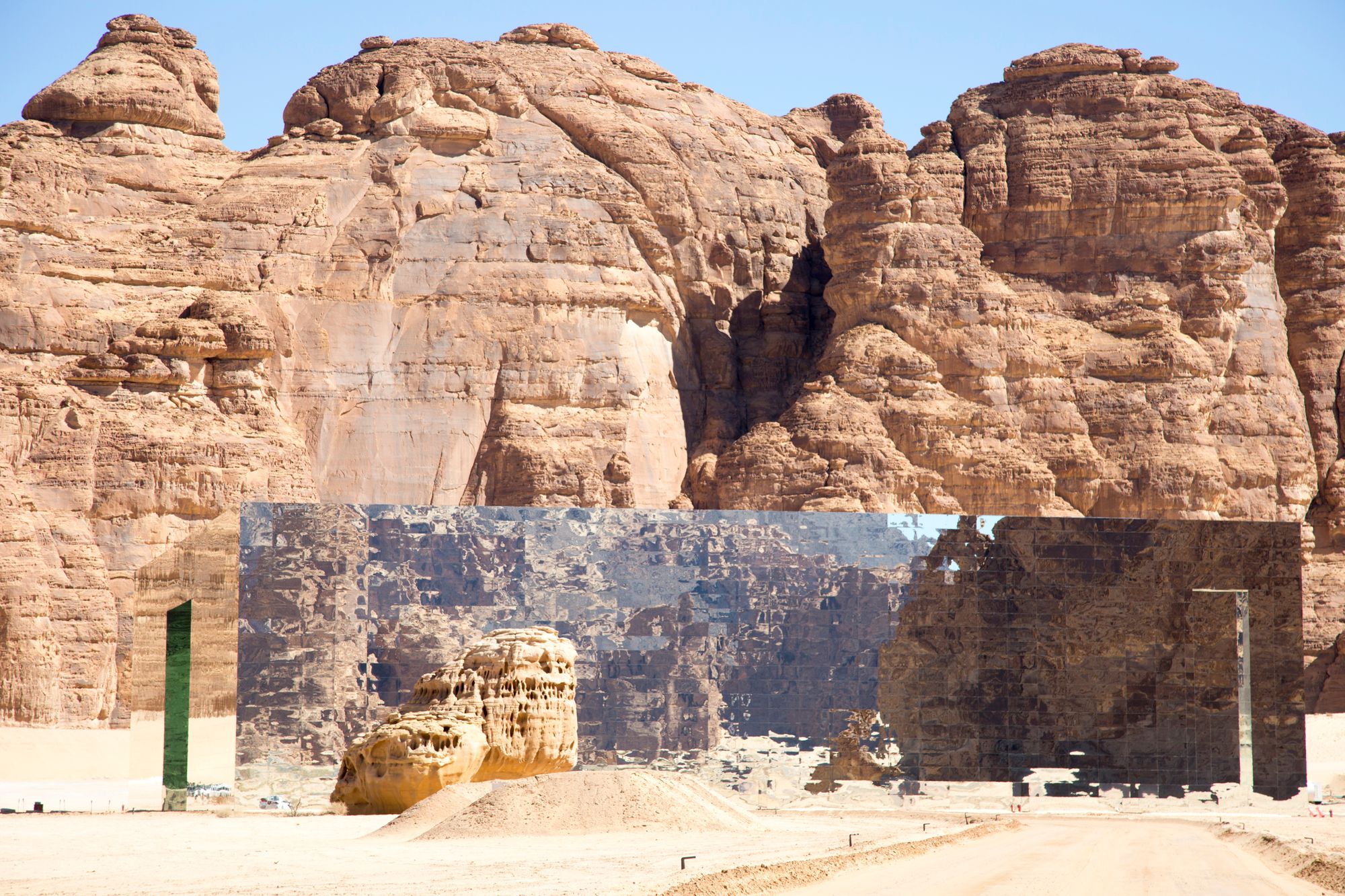 AlUla for the halal-conscious traveller
With AlUla being in Saudi Arabia, it is naturally a halal-friendly destination for those conscious of observing their faith. There are mosques open for the five daily prayers, halal food being served at restaurants and no alcohol in eateries or hotels.