Top 10 Winter Sun Destinations
If you live in the northern hemisphere then Autumn is probably the time of year when you will start to feel that you are missing the sunshine and longing for the warming rays of the sun, and the longer days of summer. That's why we have compiled this list of our top 10 halal-friendly winter sun destinations – use it as a shopping list to book your next holiday, or a wish list to fuel your daydreams of sunnier climes, it's up to you!
Some of these destinations offer full-on sunbathing and swimming in the sea weather, others are more like the kind of weather where you won't need to wrap up warm, and it's hot enough for sightseeing and sunny enough to boost your vitamin D. Those based in northern Europe, can head to southern Europe or North Africa for the latter, but will probably have to head further afield if they are looking to swim and sunbathe throughout the winter.
This is our top pick of winter-sun destinations for sun-starved halal-conscious travellers.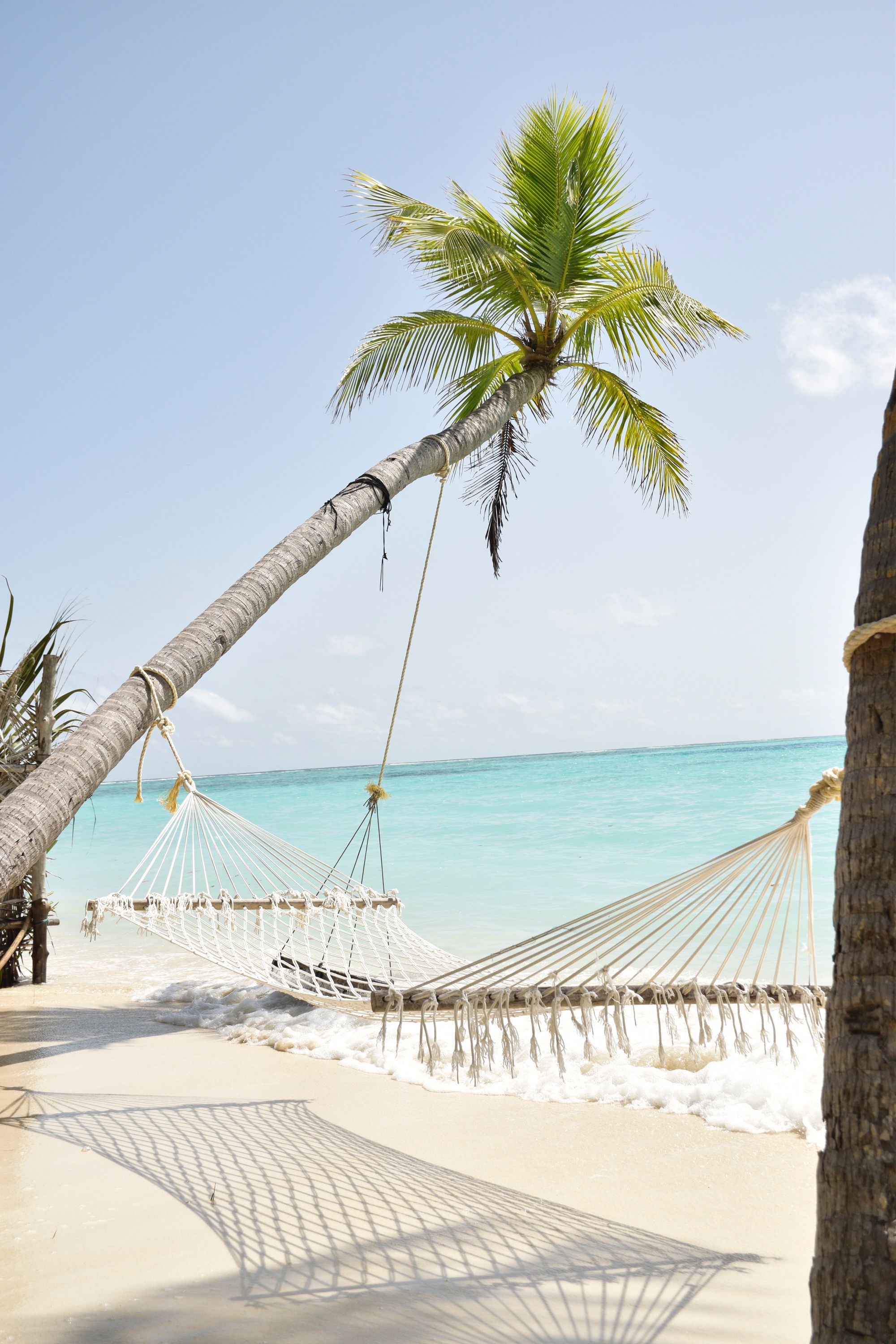 The Maldives is an astonishingly beautiful country, made up of more than one thousand tiny coral islands, surrounded by clear water, and fringed by pale sandy beaches. It's popular with honeymooners and those who wish to enjoy snorkelling and swimming around the vibrant coral reefs in the clear, warm water. The population is also Muslim, which makes it a great place for halal-conscious travellers to visit. Halal food is freely available and most of the local female population wears the hijab. Many of the halal-friendly resort hotels available through HalalBooking offer room types which have their own private swimming pool, which is not overlooked in any way, providing complete privacy for Muslim families and couples.
The months of January – March, inclusive, are the period when the Maldives experiences its lowest rainfall. The average temperature never falls below 27°C and you can expect an average of 9 or 10 hours of sunshine.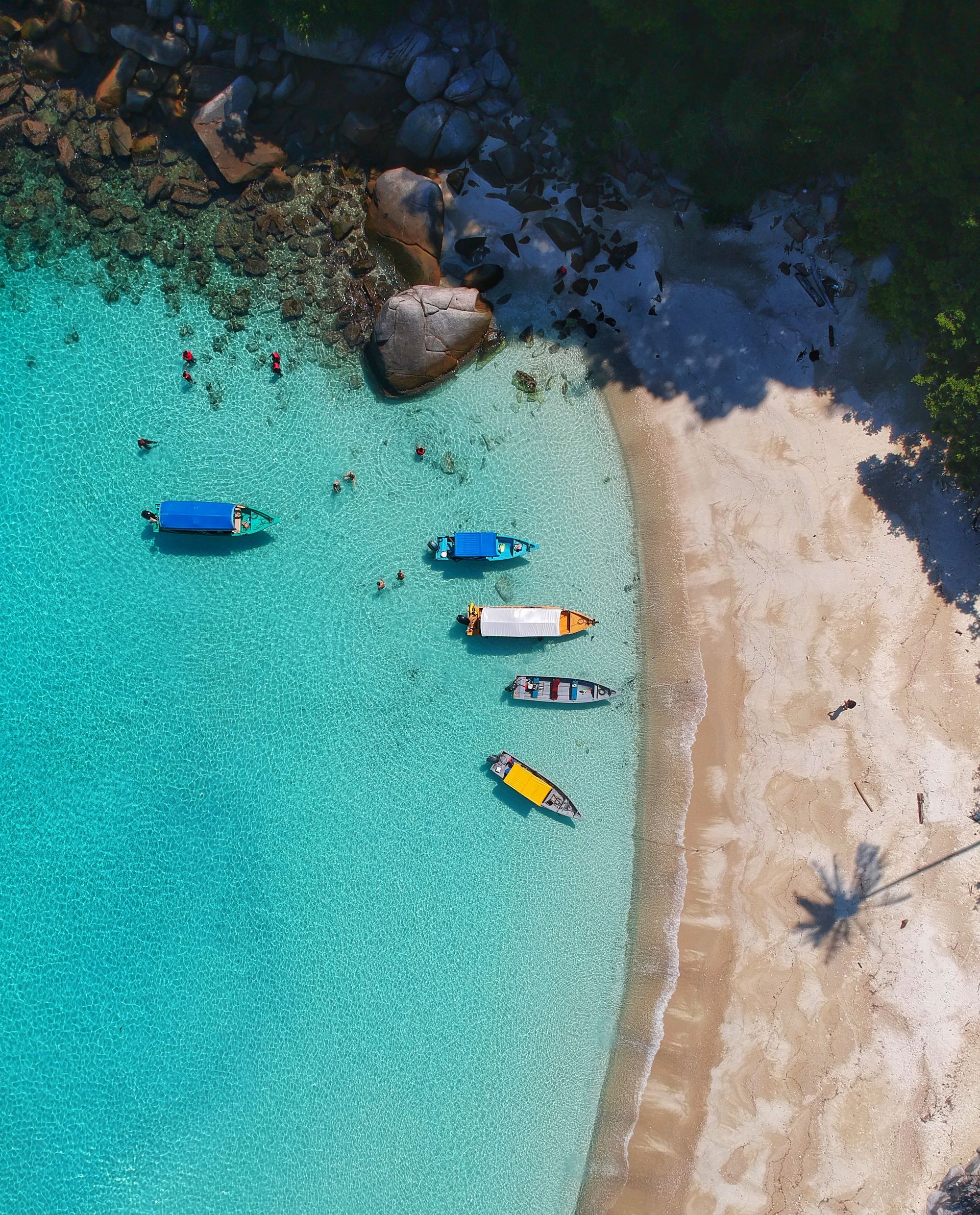 Malaysia is one of the most popular countries in the world for halal-friendly tourism, and consistently wins awards for the high quality of its services. Islam is its official religion and the delicious halal food is sure to be a highlight of your holiday in Malaysia. It is a perfect choice for a halal-friendly beach holiday - try the island of Langkawi, with its beautiful fine white sand. Malaysia is also home to stunning tropical landscapes and lush rainforests.
January and February are the months when Malaysia experiences its lowest rainfall. The average temperature is around 29°C and you are likely to enjoy a minimum of 6 or 7 hours of sunshine. Choose a halal-friendly resort, offering halal food and an alcohol-free environment. Properties in Malaysia are consistently rated extremely highly by HalalBooking guests and many offer rooms with their own private pools, allowing Muslim women to sunbathe and swim in complete privacy.  
3. Lombok (Indonesia)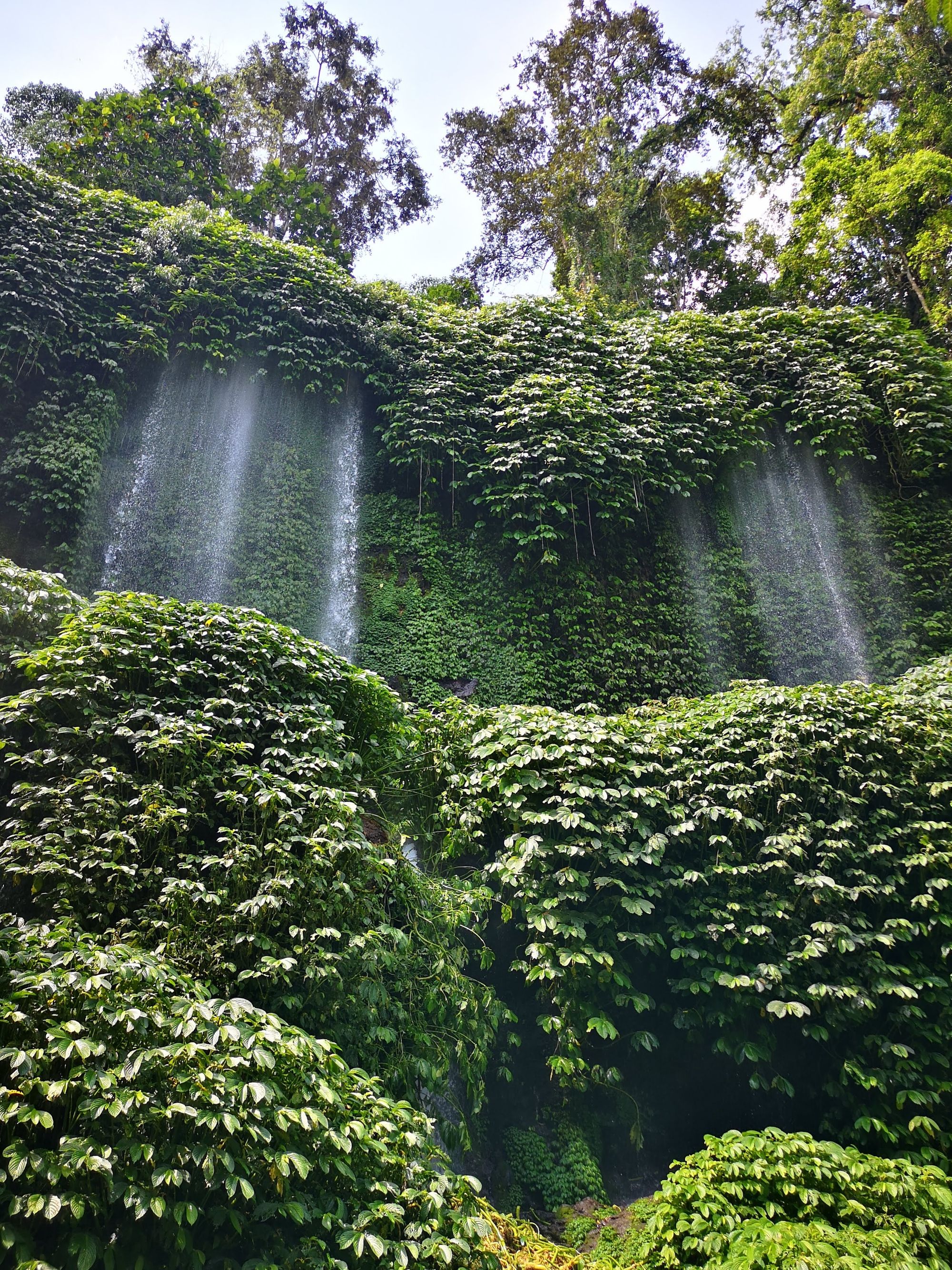 This stunning island is a wonderful holiday destination, whatever the time of year.  You can enjoy swimming and sunbathing throughout the winter, with an average temperature of 28°C. January is, in fact, the best month for swimming in the sea, with an incredibly warm average temperature of 29°C. The idyllic island of Lombok is known for its high standards of luxury accommodation and is highly recommended for romantic trips and especially honeymoons. The halal-friendly hotels and villas featured by HalalBooking in Indonesia are consistently rated very highly by guests. Indonesia has the largest Muslim population in the world, and its friendly people are extremely welcoming to halal-conscious travellers, who will find it easy to find delicious halal food.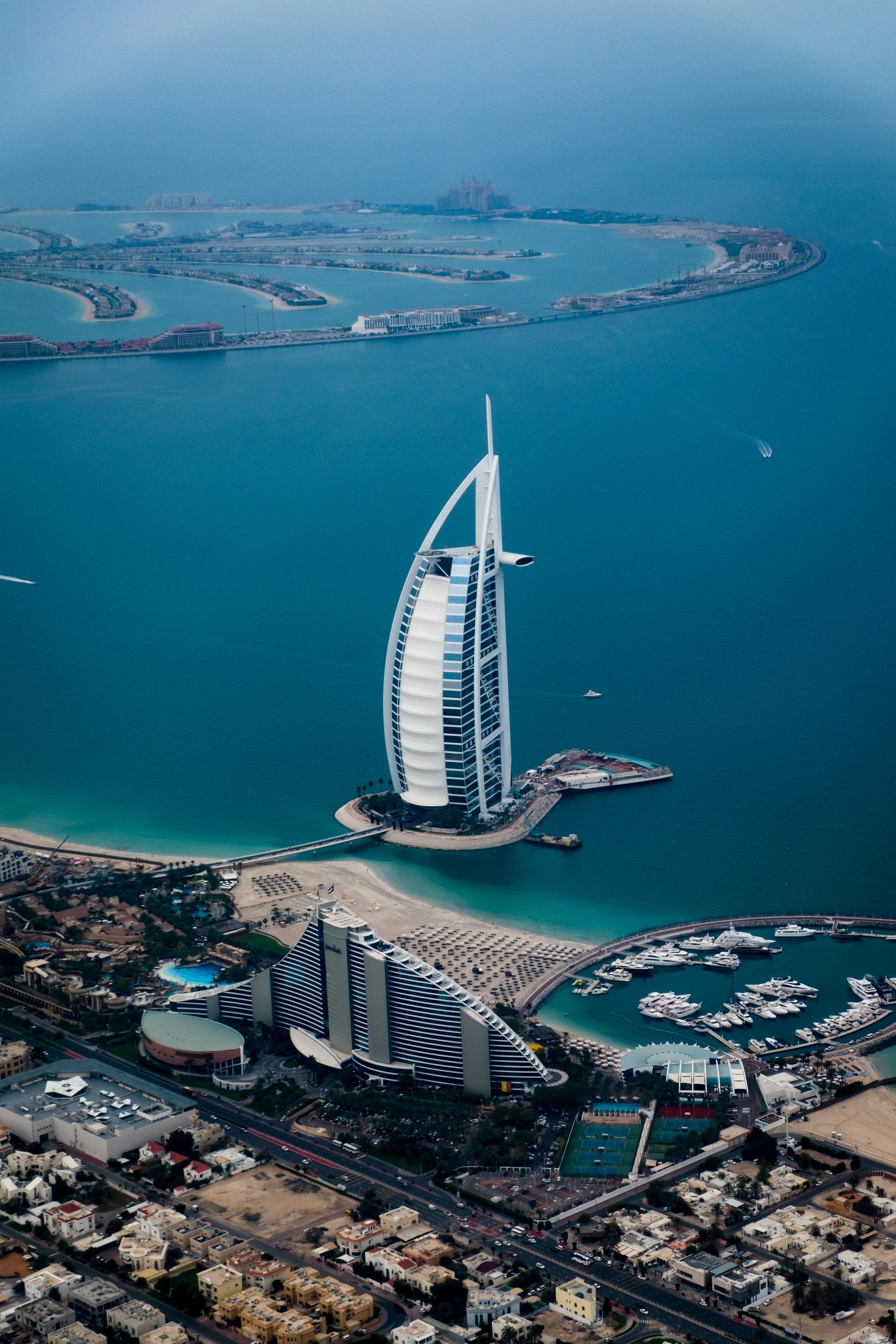 Perhaps ironically, it is the fact that Dubai is not so hot during the winter, which makes this the best time to visit. In summer it is simply too hot for most people to be able to enjoy themselves, so winter offers pleasant temperatures rather than searing heat, meaning that you can get out and about and even venture into the desert. The average temperature in November is around 25°C, and throughout the winter you will enjoy an average of 8 hours of sunshine per day. It's probably best to avoid December and February, which can be a little rainy, but otherwise it's a great time to visit.
5. Phuket (Thailand)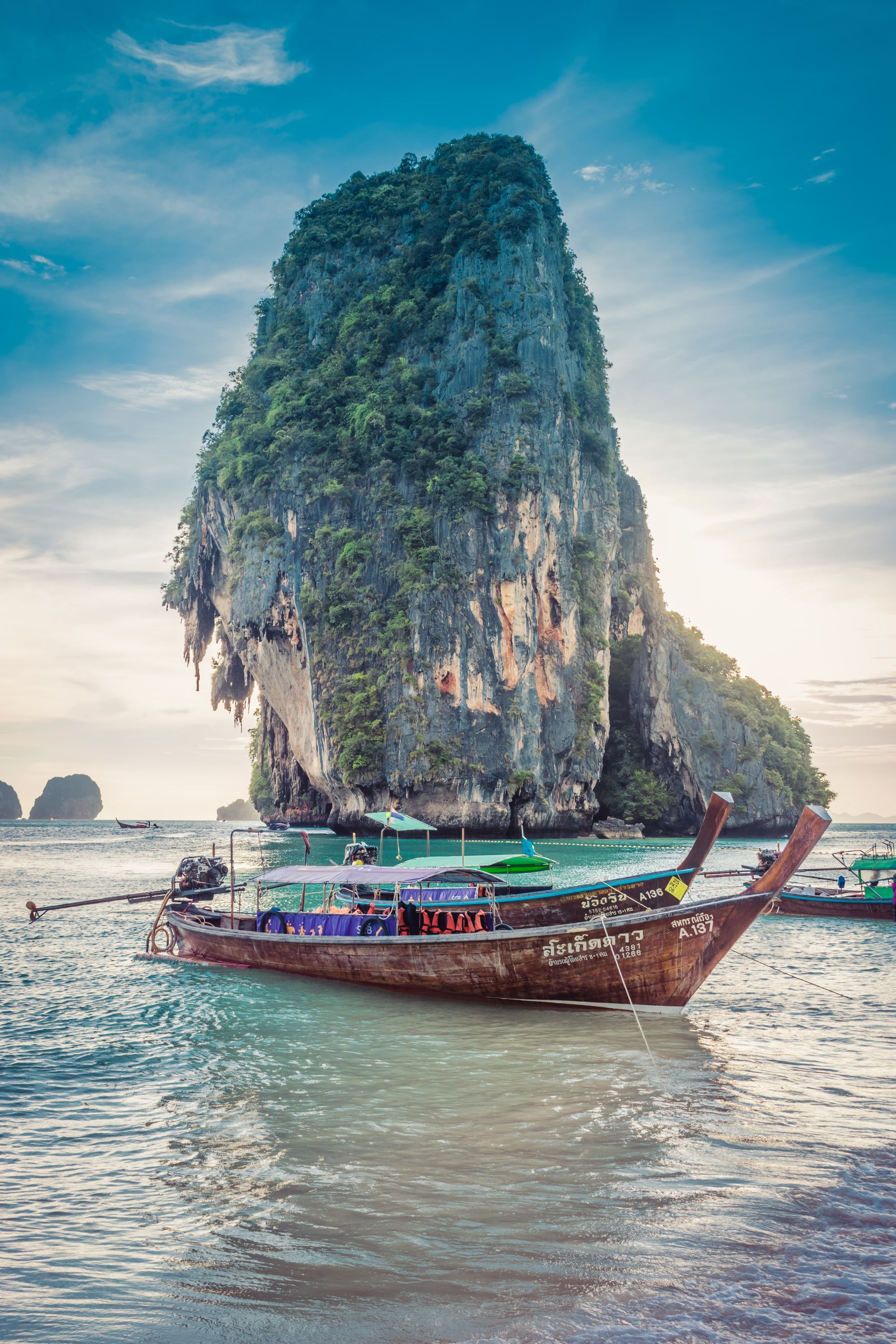 Thailand is a fascinating country to visit with its rich culture, friendly, welcoming people and delicious cuisine. If it's sunshine that you are after, then there's nowhere better to visit than the island of Phuket, on the west coast of Thailand. HalalBooking offers a particularly good choice of halal-friendly villas on Phuket, which offer stylish accommodation and private pools, which are not overlooked in any way, providing complete privacy.
Phuket enjoys its lowest rainfall during the period from December to March, and with average temperatures of between 27-29°C it is the perfect place to enjoy some winter sun.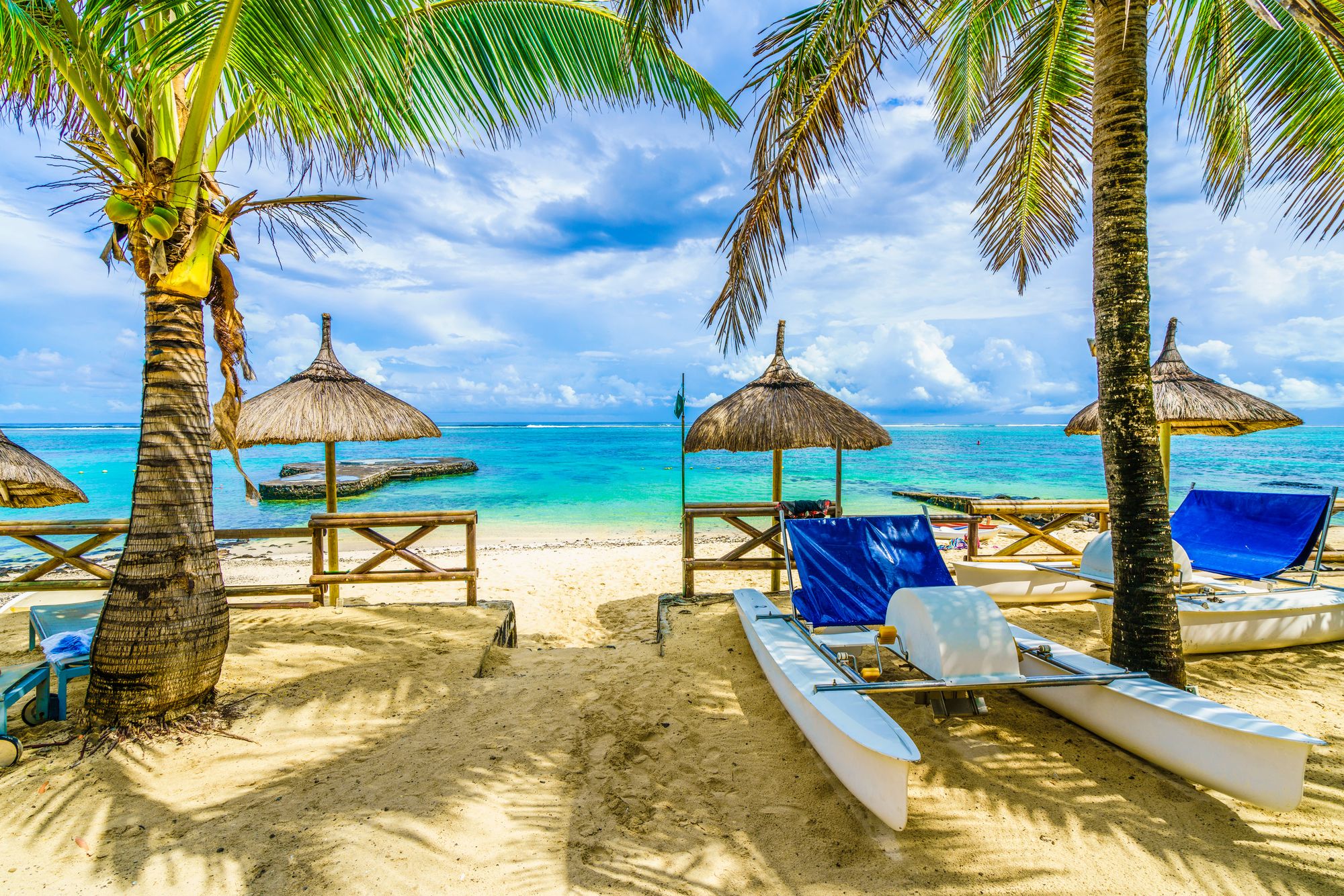 Mauritius is a perfect winter sun destination, as the warm season generally lasts from December through until April. It's a great choice if you are based in Europe and have to travel during school Christmas holidays - the perfect place to soak up the sun. Likewise, February - when school half-terms usually fall - is also a great time to visit Mauritius as it is usually the hottest month, with average high temperatures of 30°C. Enjoy lush tropical scenery and stunning beaches. Staying in a halal-friendly villa affords you the privacy of your own swimming pool, which is not overlooked in any way.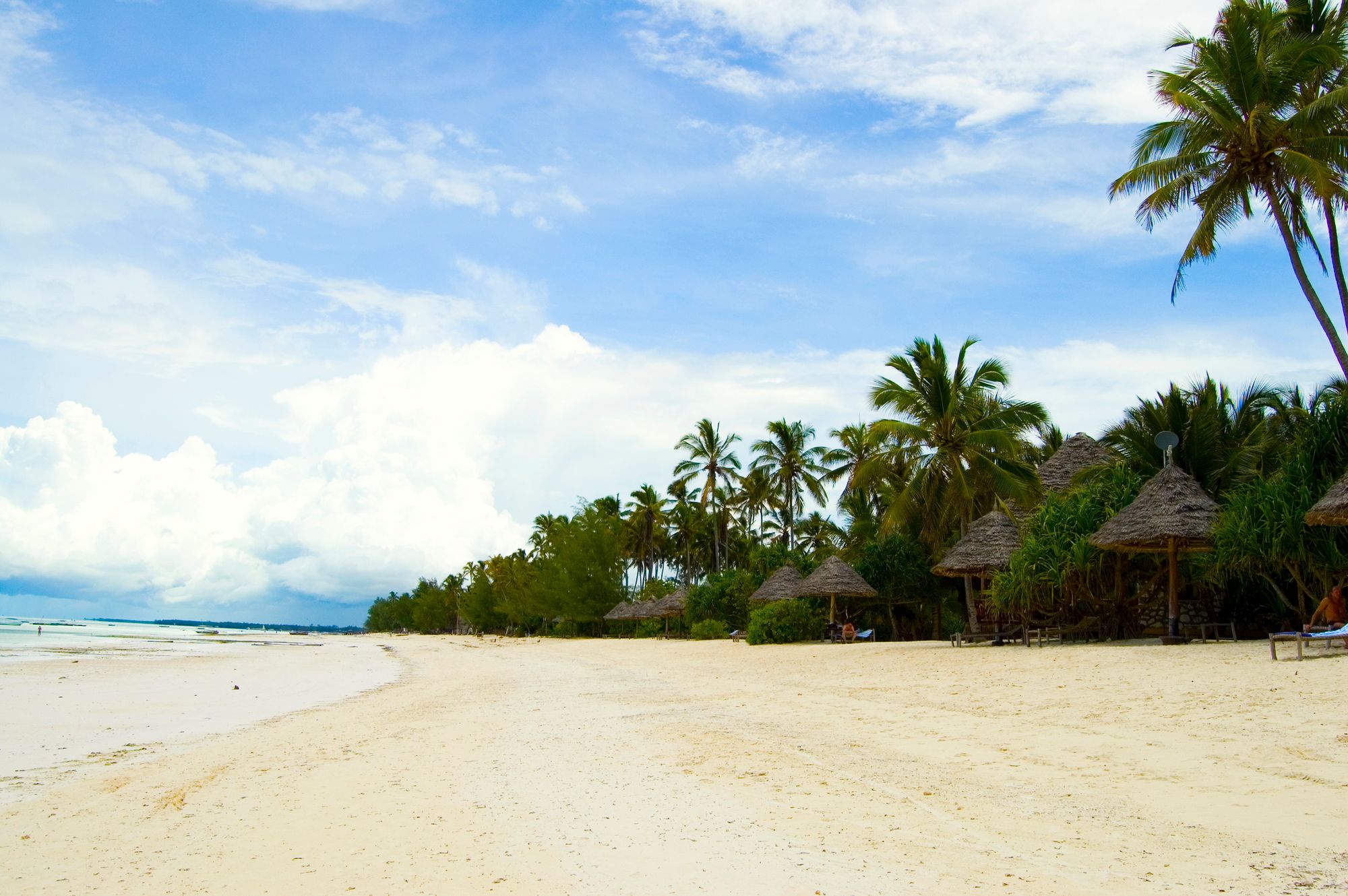 Even the very name 'Zanzibar' conjures up exotic adventures. The temperature here is a fairly constant 30°C all year round. Although the period around November is known as the season of 'short rain', as the name implies, the tropical rains are not likely to last long. Those who would prefer it to be drier should visit in January or February - especially if your holiday is mostly planned around the beautiful white sandy beaches and coral reefs of the Indian Ocean. Choose a halal-friendly villa to enjoy complete privacy in your own private pool.
8. Agadir (Morocco)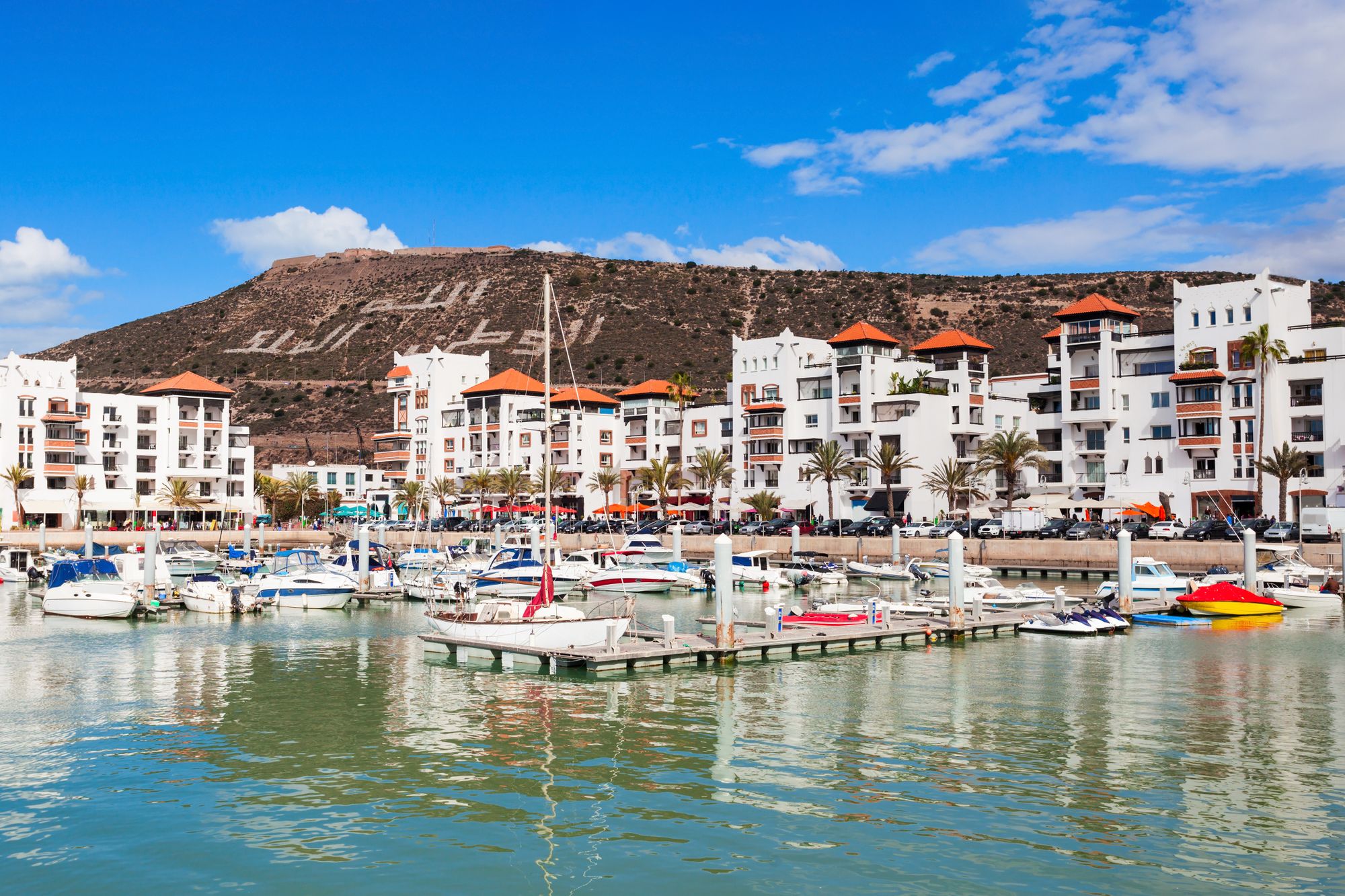 Morocco's premier beach resort of Agadir boasts a spectacular 6 mile-long beach. There's plenty of activity going on here throughout the year, from camel rides to horse-riding, and the kids will love the seafront big wheel and funfair. The season here lasts well into November with an average high temperature of 25°C and 9 hours of sunshine. Even in the coldest months, there is still plenty of sunshine – enjoy lingering at Agadir's seafront restaurants, enjoying the view over delicious halal food, or pick up some bargains in the bustling markets.
9. Doha (Qatar)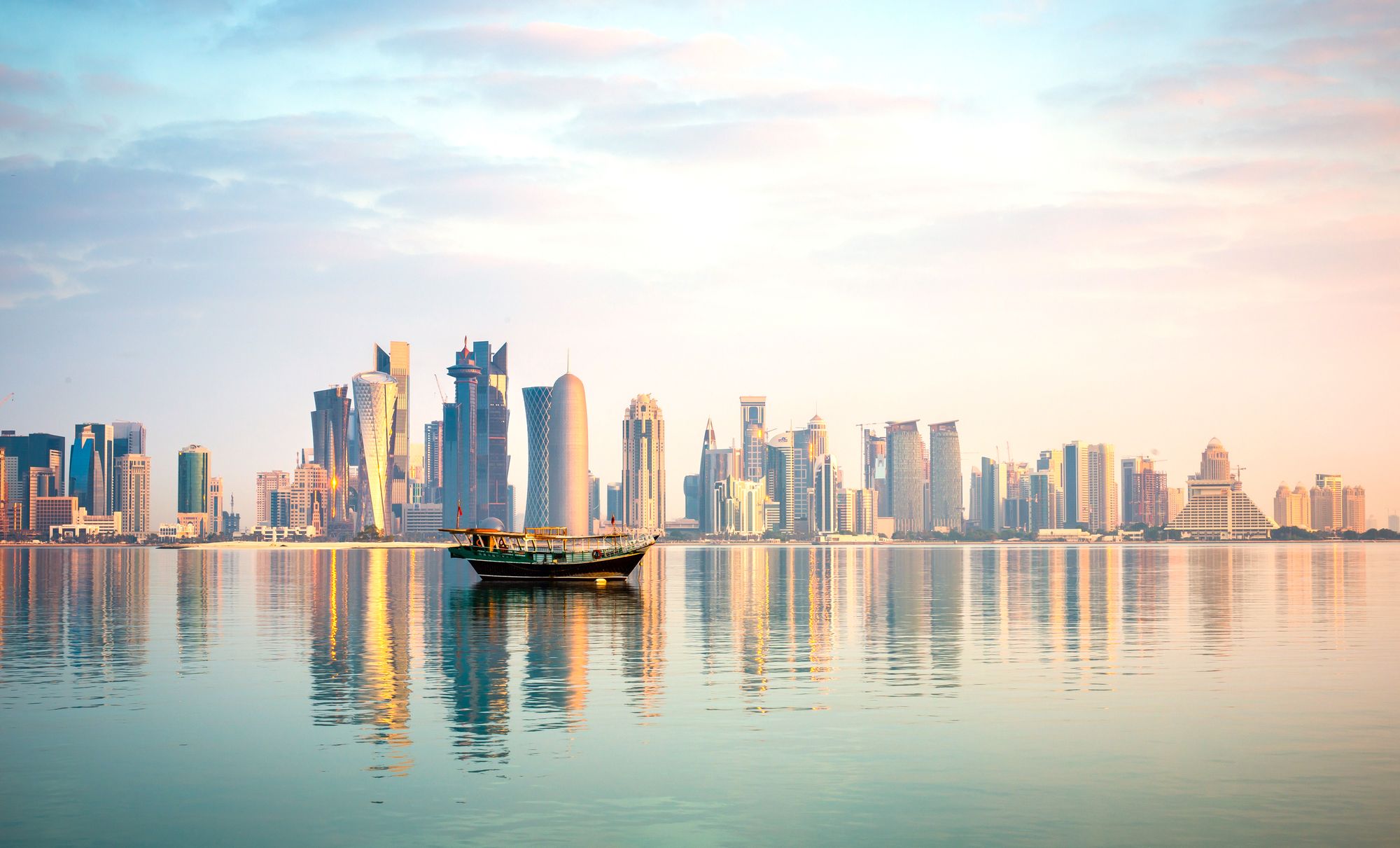 Doha is another great halal-friendly destination which enjoys much more pleasant temperatures during the winter months. In summer the temperature can reach up to 48°C whereas in winter there are much more pleasant average high temperatures of between 23-29°C.  There is also very little rain. Doha is a great choice for those seeking luxury accommodation with high standards of service. HalalBooking offers an excellent range of alcohol-free hotels serving only halal food, many of which also offer ladies-only facilities, or room types with private pools, which are not overlooked in any way.
10. Tenerife (Canary Islands)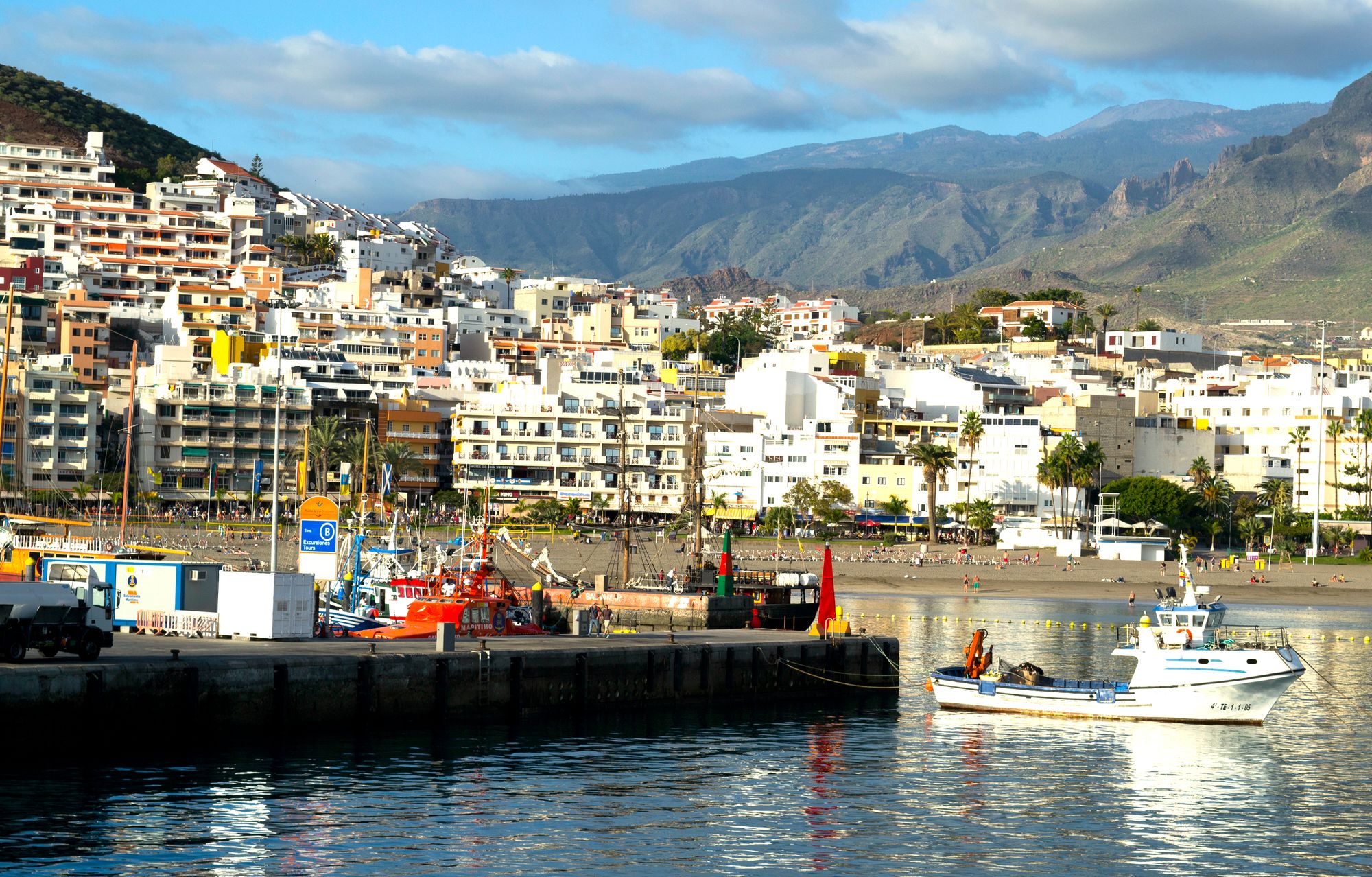 The Canary Islands are a very popular winter sun destination, although perhaps not the first which comes to mind when you think of halal-friendly holidays. In fact, in common with mainland Spain, the Canary Islands are keen to welcome Muslim guests. The island's volcanic scenery is absolutely stunning – perfect for walking in the beautiful Anaga Country Park. Don't miss a visit to the volcano and the fascinating Teide Observatory too.
Visitors to Tenerife during the winter months, will find a pleasant average of 6-7 hours of sunshine per day, and an average high temperature, which doesn't fall below 20°C.
Book your winter escape with HalalBooking