Enjoy a unique city break in Istanbul – where Asia and Europe meet
Istanbul, a bustling modern metropolis full of innovation, where different cultures and traditions meet, is also home to artistic and architectural masterpieces. As the only city in the world that lies between two continents - Europe and Asia - it offers centuries of Islamic, Ottoman and Byzantine history with numerous mosques, bazaars, museums and sights. According to popular belief it was also the last stop on the Silk Road linking Asia and Europe for traders bringing spices and goods from the Far East.
Turkey's largest city offers something for all the senses, from the Adhan resonating five times a day from the many mosques, the scent of fragrant spices from local markets, the sight of the wide Bosphorus, the taste of delicious Turkish food to the touch of silk at the stalls in the Grand Bazaar.

Must-see attractions in Istanbul
Hagia Sophia Grand Mosque
The Hagia Sophia Grand Mosque is undoubtedly the most famous attraction in Istanbul and has a centuries-old history. Originally a Greek Orthodox Church, it was transformed into a mosque in 1453 when Constantinople was conquered by Sultan Fatih Mehmet. Then it was transformed into a museum in 1935. In July 2020, it was reopened as the Hagia Sophia Grand Mosque.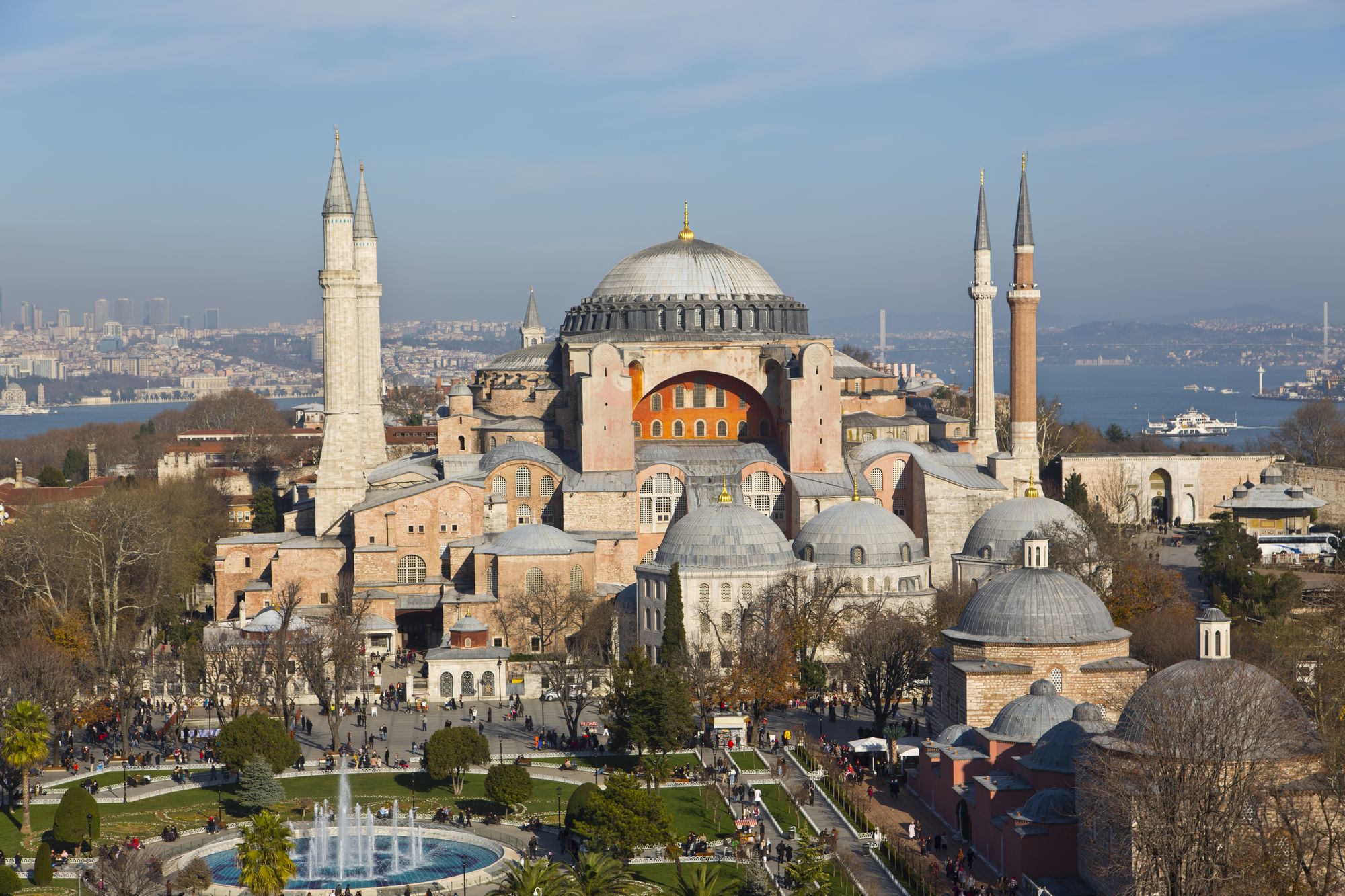 Sultan Ahmed Mosque (Blue Mosque)
The Sultan Ahmed Mosque, also known as the Blue Mosque, is a historic Ottoman-era imperial mosque that attracts many visitors. It was built between 1609 and 1616 during the reign of Ahmed I. It is located next to Hagia Sophia and was included in the UNESCO World Heritage List in 1985 under the name "Historical Areas of Istanbul".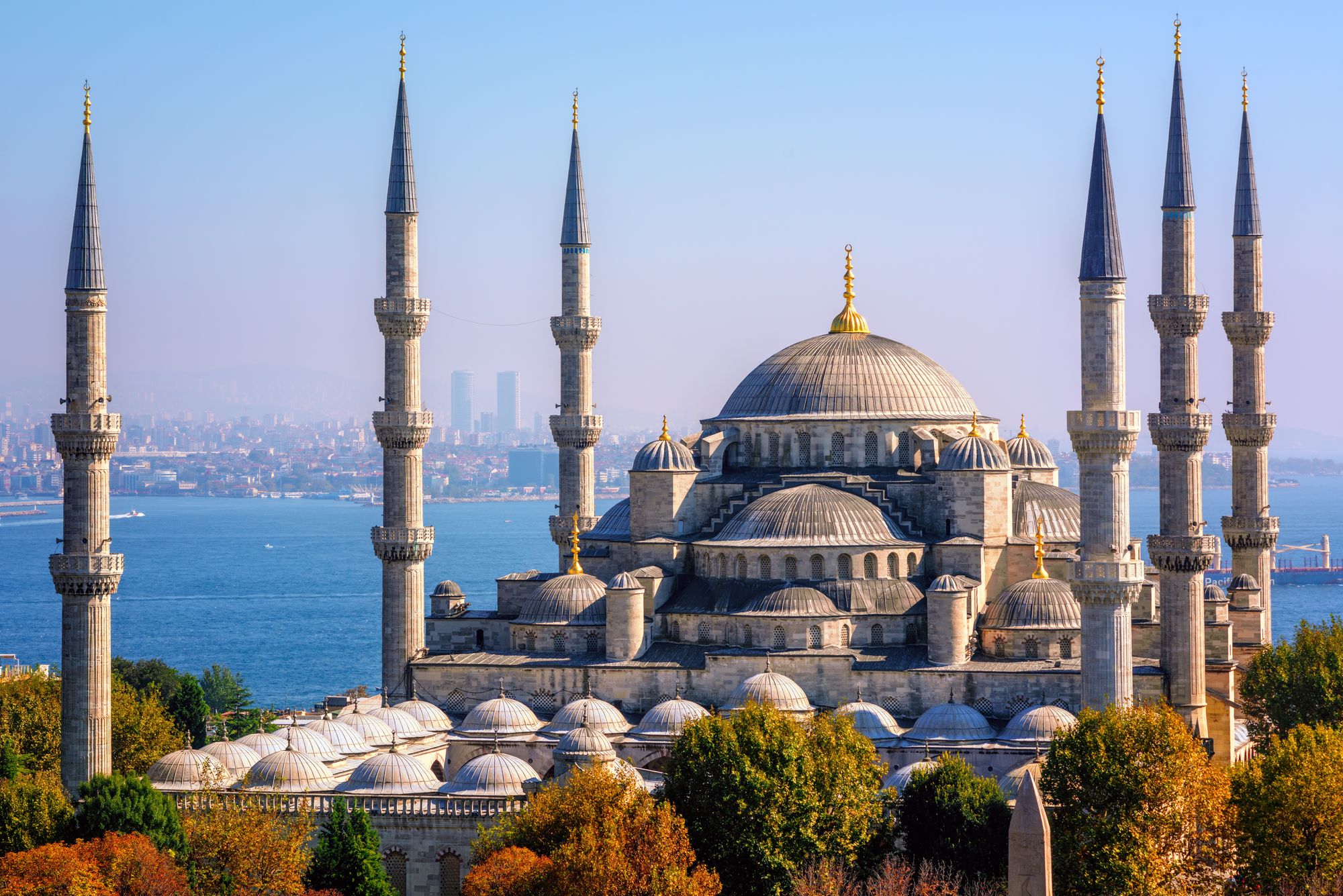 Grand Bazaar
The famous Grand Bazaar, one of the largest and oldest markets in the world, has thousands of souks that take more than a full day to see. Between 250,000 and 400,000 people alone visit it every day and you can find bargains on almost anything you are looking for, from gifts for the family to souvenirs from your trip to Istanbul!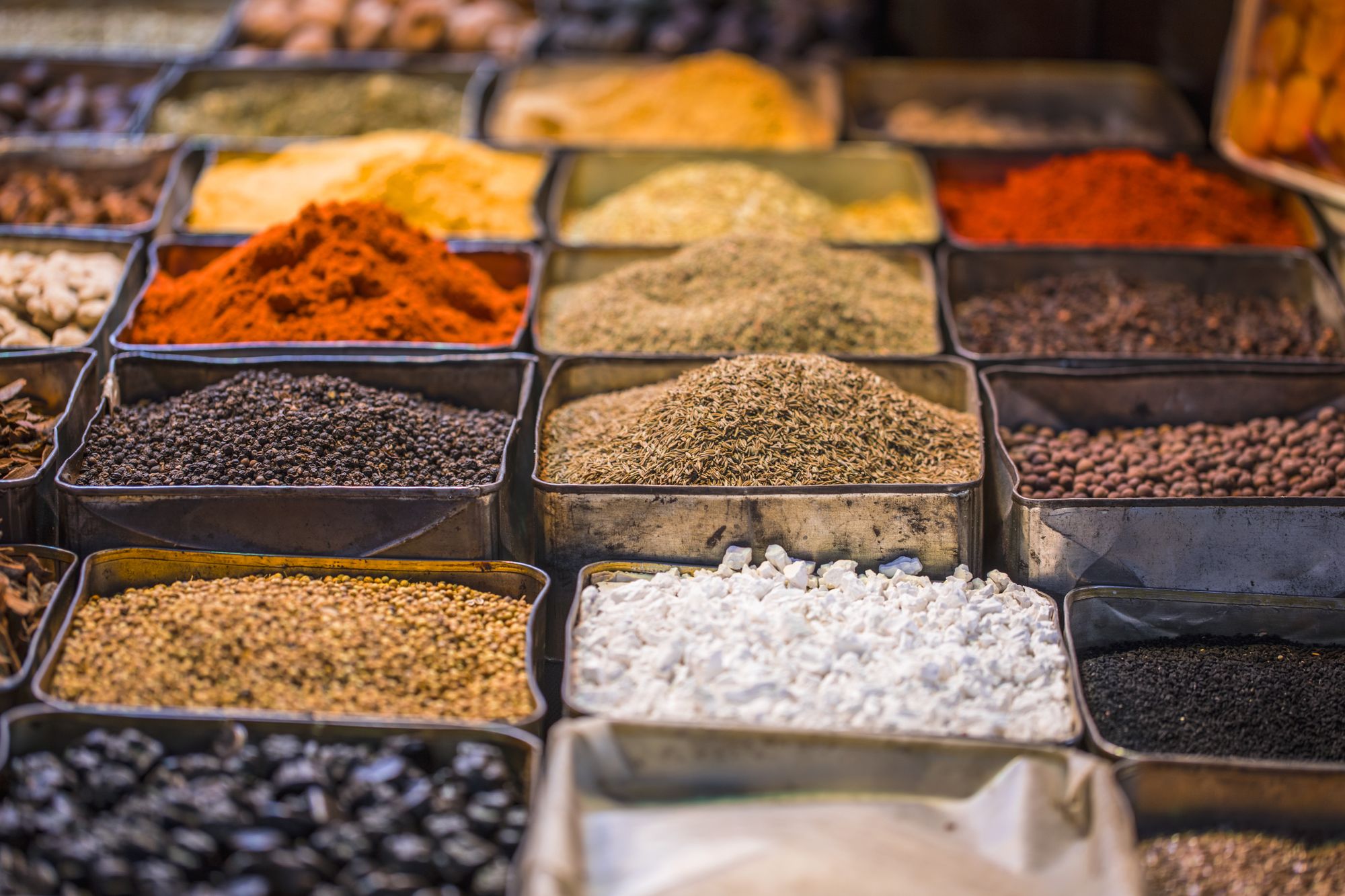 Galata Tower
The Galata Tower, one of the symbols of the Istanbul panorama, dates back to the 6th century and is one of the oldest in the world. It is said to have been built as a lighthouse in the Byzantine Empire and has been destroyed several times over the course of history by the conquests of various empires.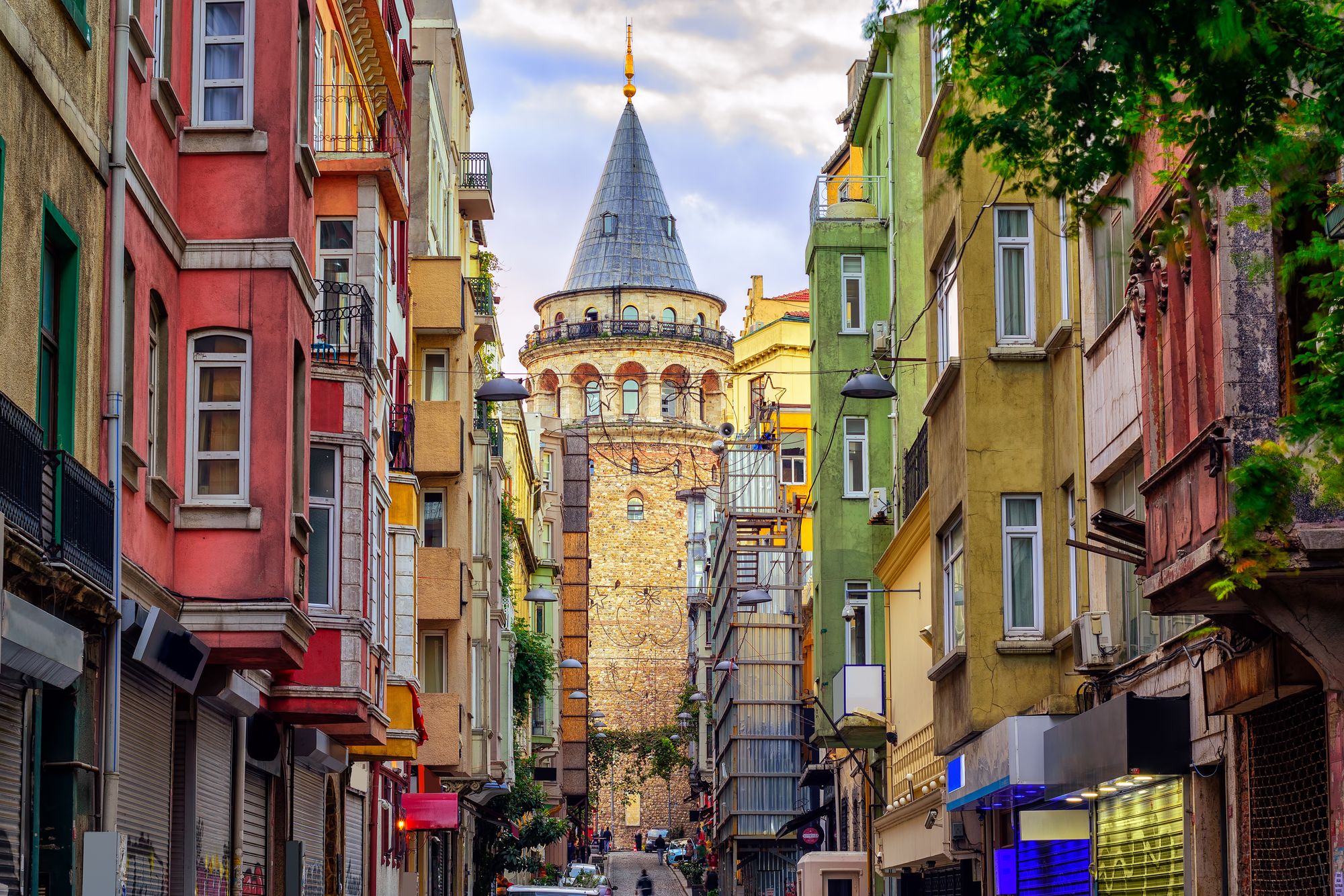 Gulhane Park
Opened in 1912, the oldest park in Istanbul borders on the famous Topkapi Palace. It is the perfect place for a relaxing stroll or to connect with nature, away from the hustle and bustle of the city.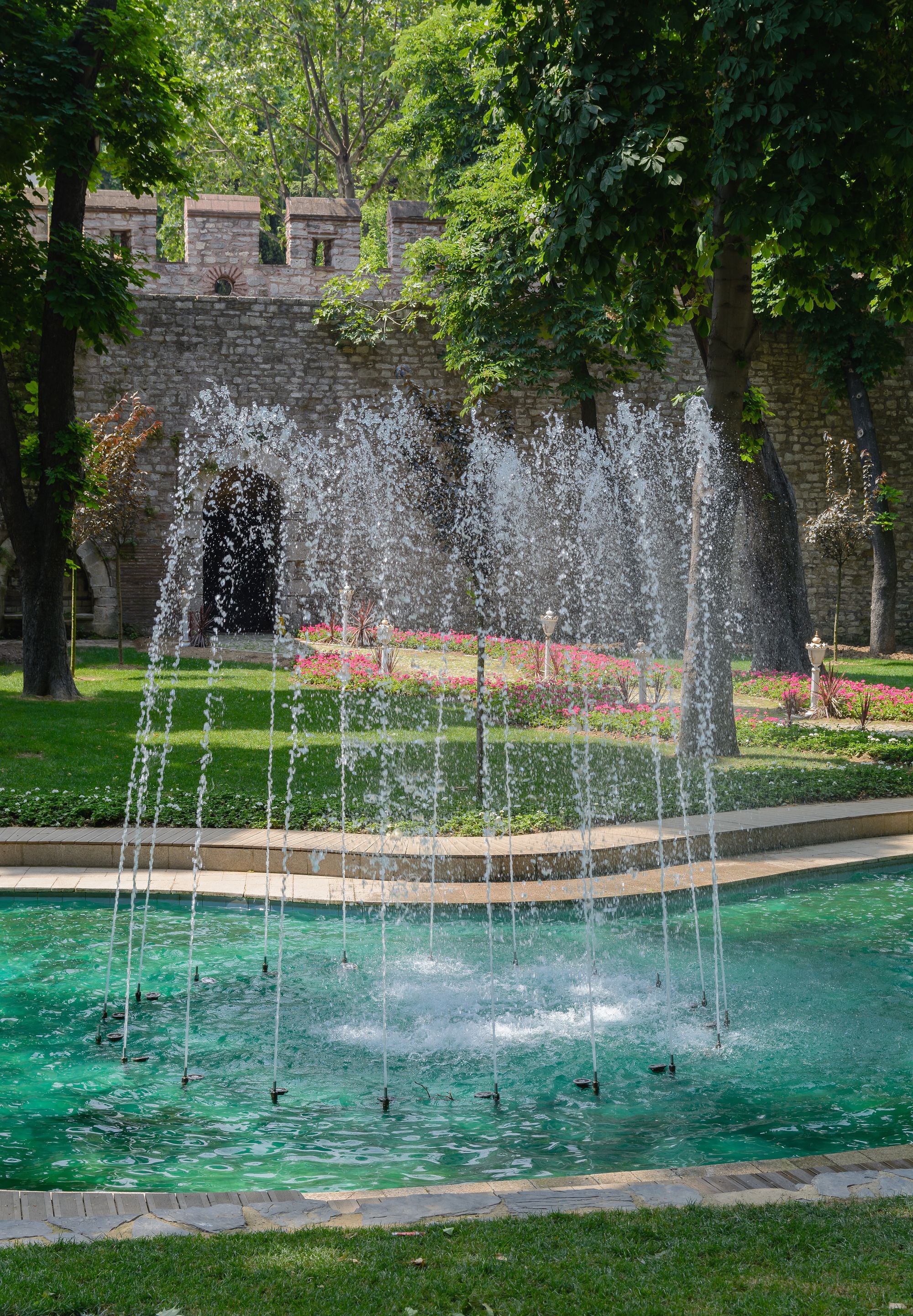 Topkapi Palace
The Topkapi Palace was the imperial residence of Ottoman sultans for almost 400 years. Although much of the palace is not accessible, daily tours are of great interest to tourists. Is also the place where many of Prophet Muhammad's (SAW) belongings are displayed, such as his turban, a strand from his beard, bow and sheath and his grail from which he drank water.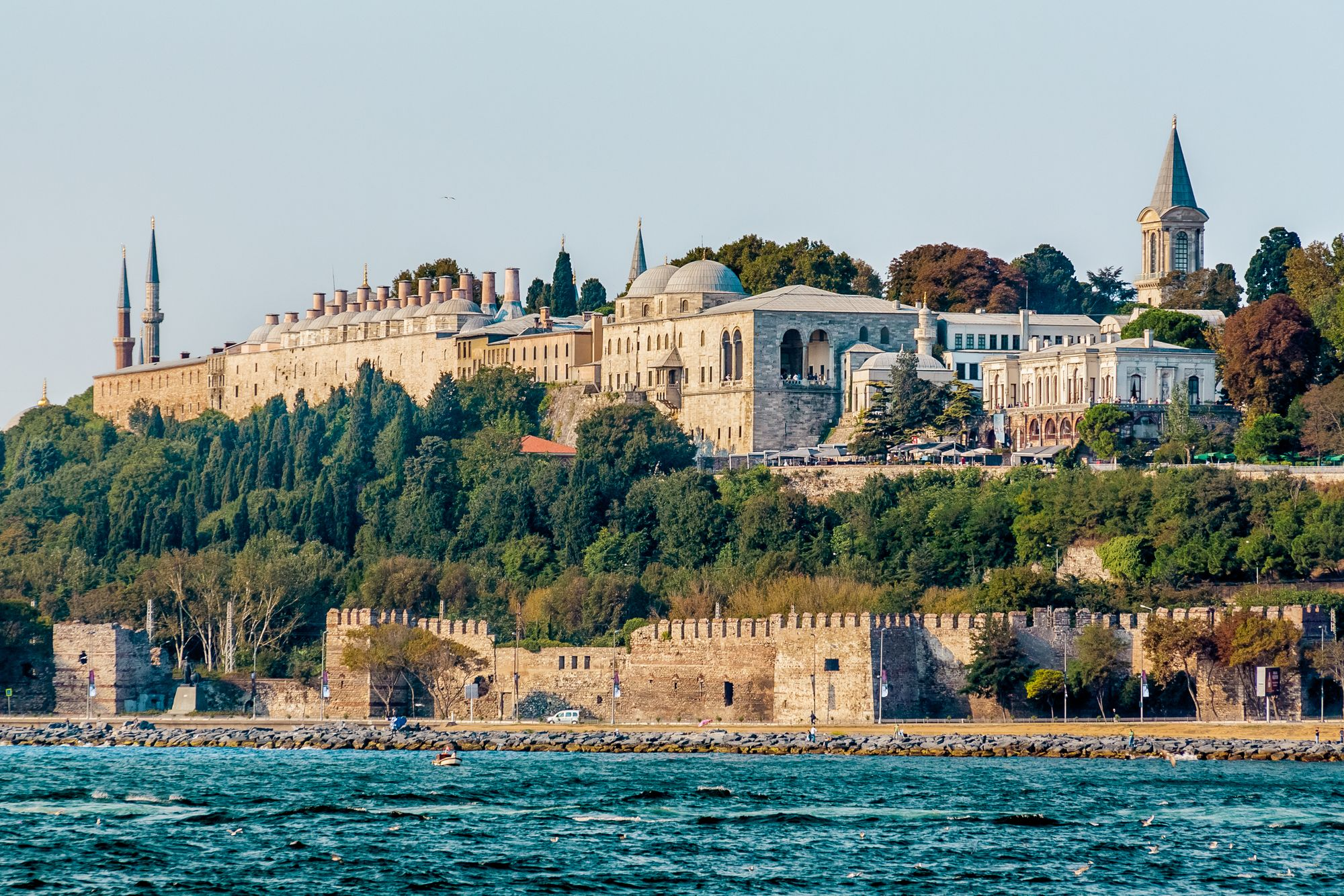 Eyüp Sultan Mosque
This glorious mosques houses the tomb of Abu Ayyub al-Ansari, the standard-bearer of the faith and a trusted companion of the Prophet Muhammad (PBUH), who became a shahid (martyr) at a very old age during the First Muslim Siege of Constantinople in the pursuit to realise the famous hadith.
"Verily, you shall conquer Constantinople. What a wonderful army will that army be, and what a wonderful commander will that conqueror be."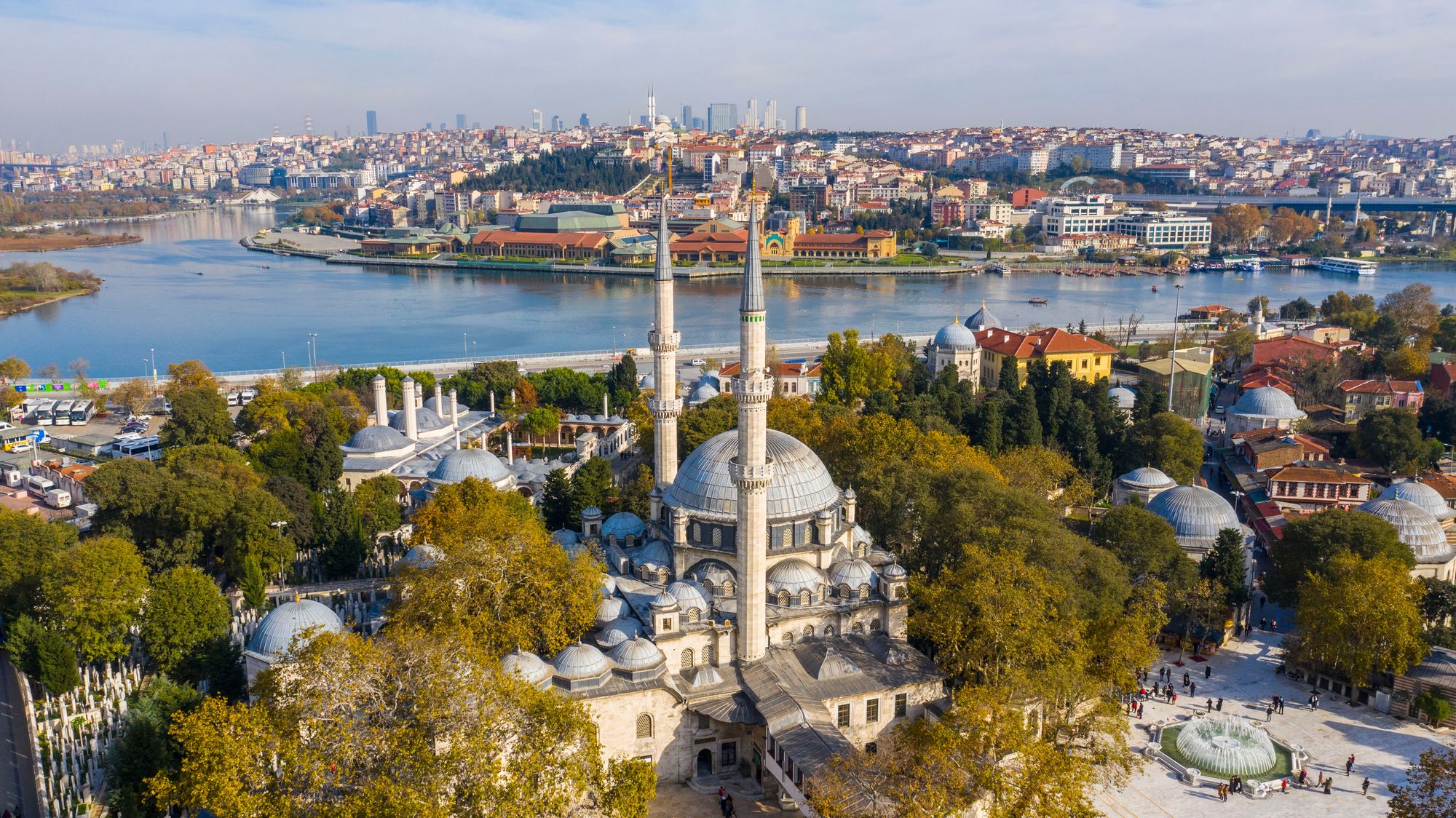 Fatih Mosque
The beautiful Fatih Mosque in the Fatih district was named after Sultan Mehmed, who conquered Constantinople in 1453. Many of the funerals of important figures take place in its large courtyard. Each Wednesday the largest street market of Istanbul (Fatih Çarşamba Pazarı) takes place around the mosque.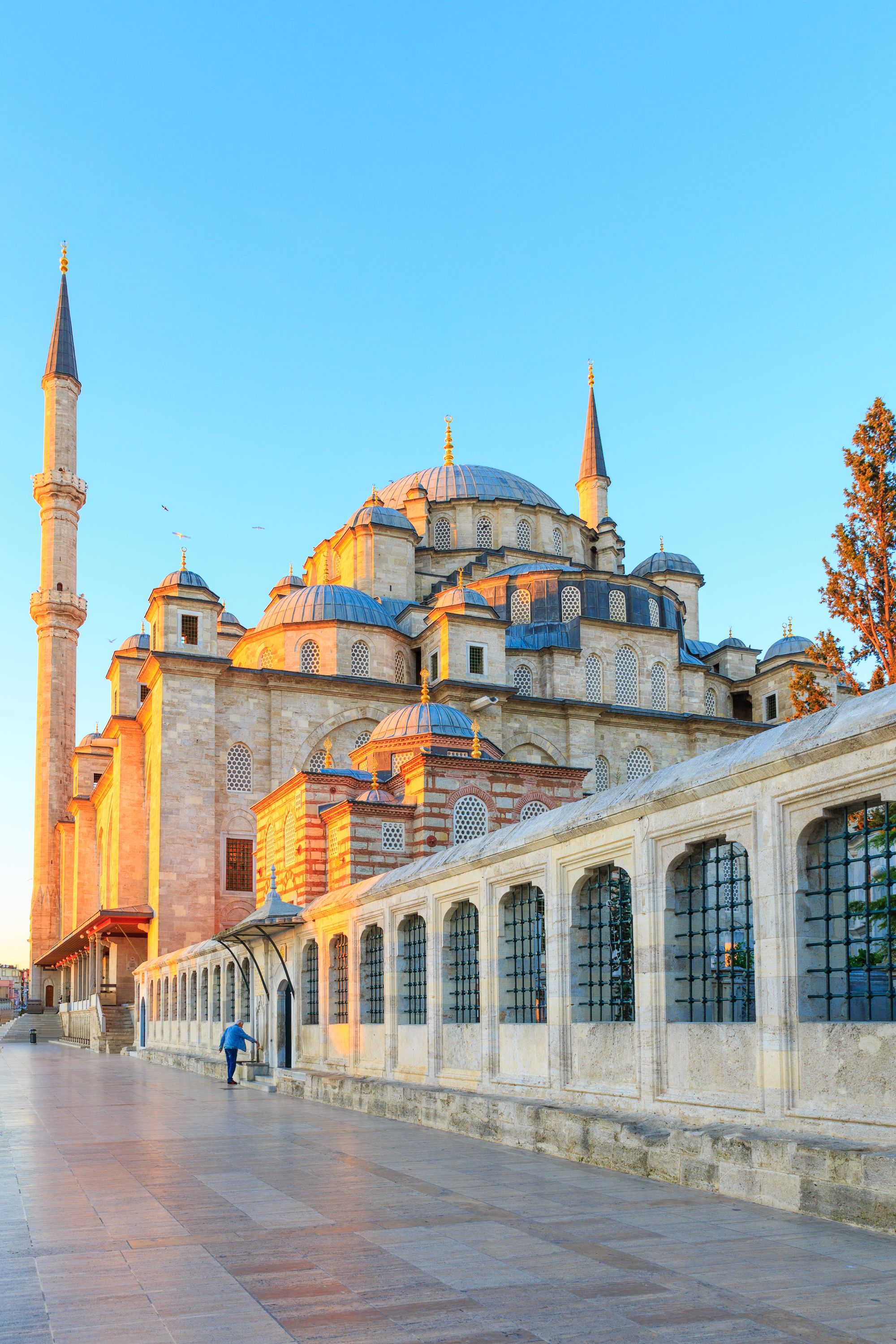 Süleymaniye Mosque
The city's second largest mosque was built in 1557 by order of Sultan Süleyman the Magnificent and designed by the famous imperial architect Mimar Sinan. It offers extensive views of the city and it was the largest mosque in Istanbul until it was surpassed by the Çamlıca Mosque in 2019.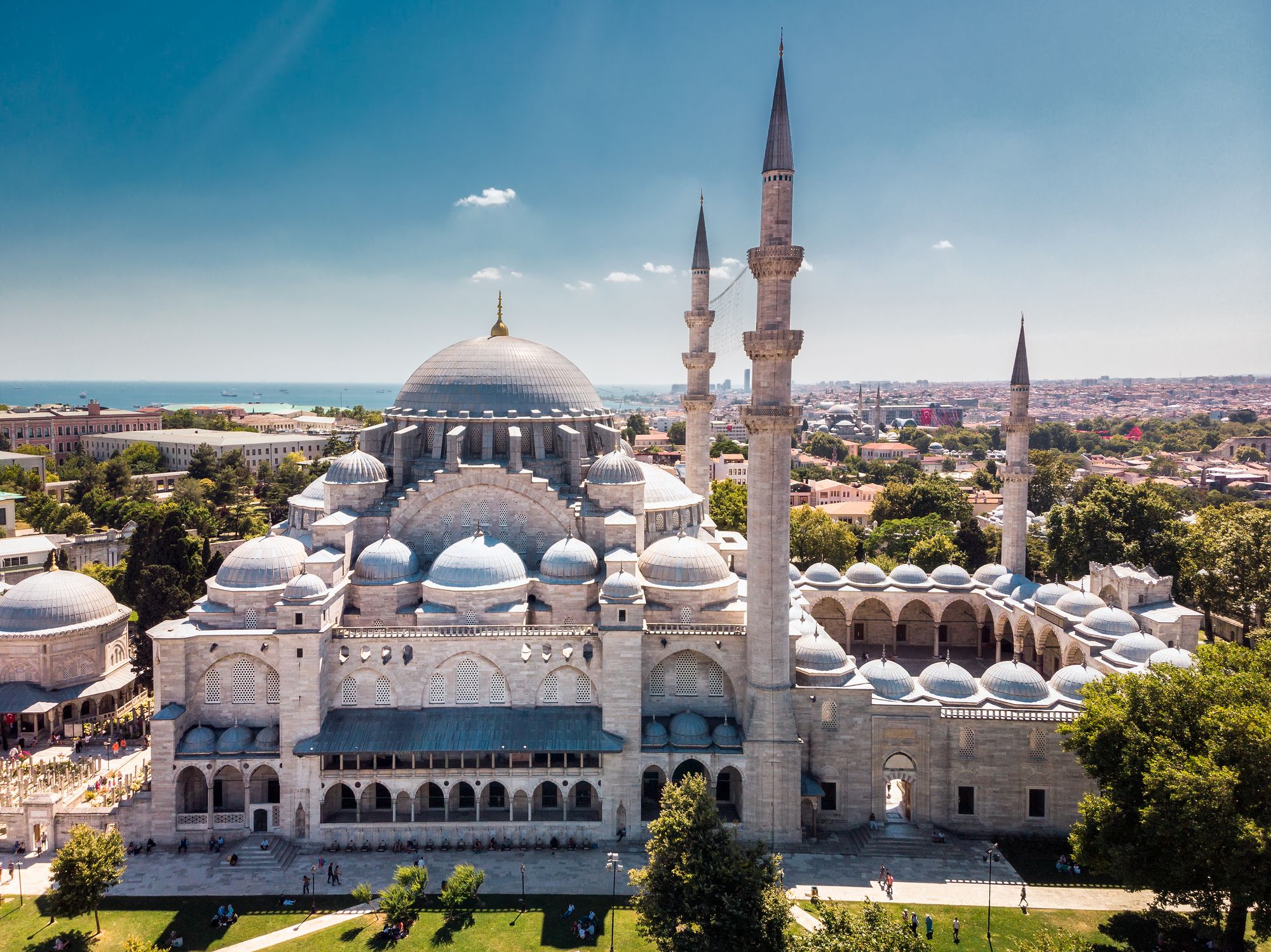 Dolmabahçe Palace
This beautiful palace in Beşiktaş district was built in 1856 by order of Sultan Abdulmecid I and since then has served as the new royal residence, replacing Topkapi Palace which was used as a royal palace for 400 years.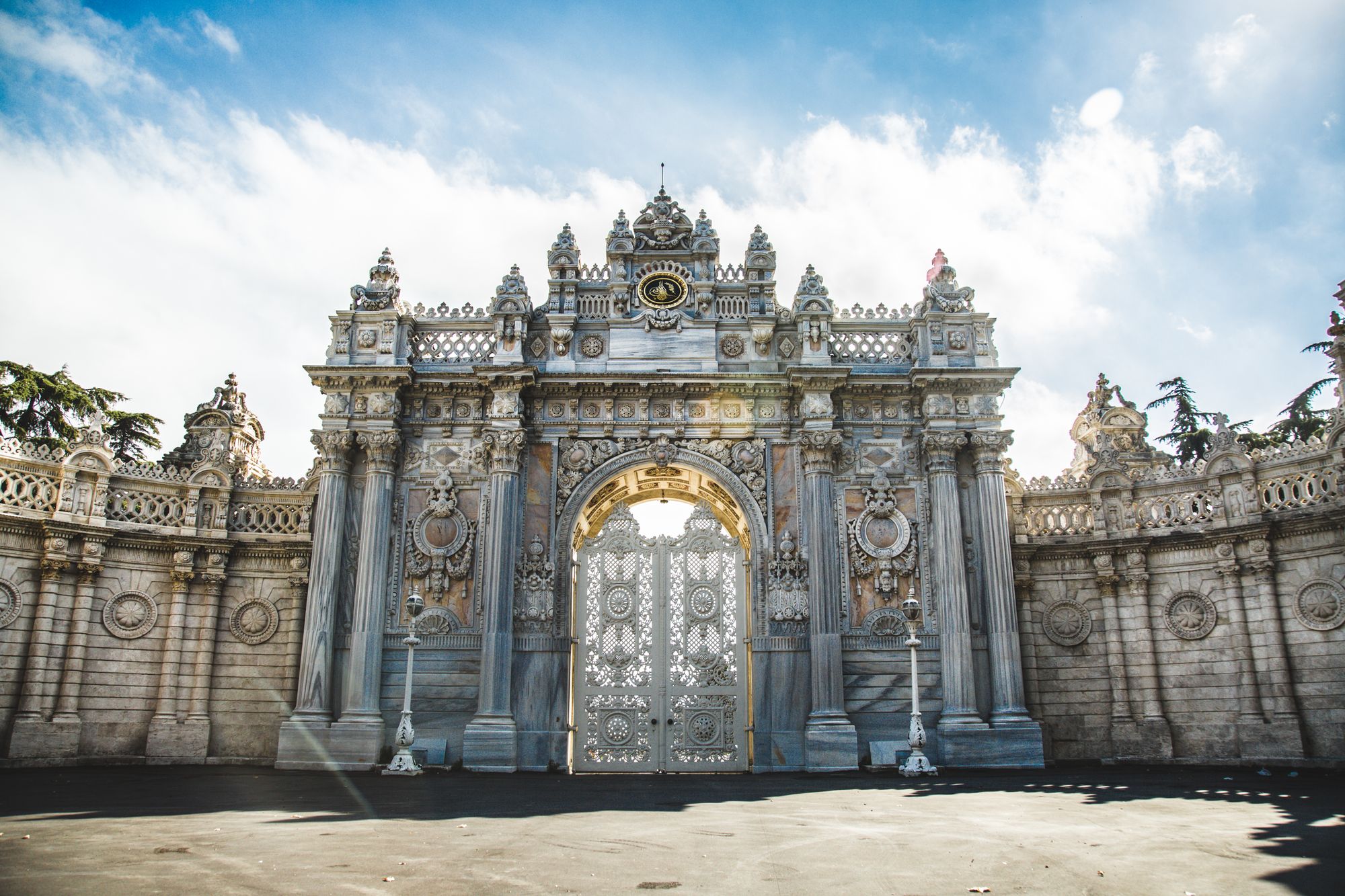 Turkish and Islamic Arts Museum (Turk ve Islam Eserleri Muzesi)
The Museum of Turkish and Islamic Art in the Sultanahmet area of Istanbul displays Islamic calligraphy, tiles and carpets, and recreated rooms or dwellings of Turkish cultures, particularly nomadic groups.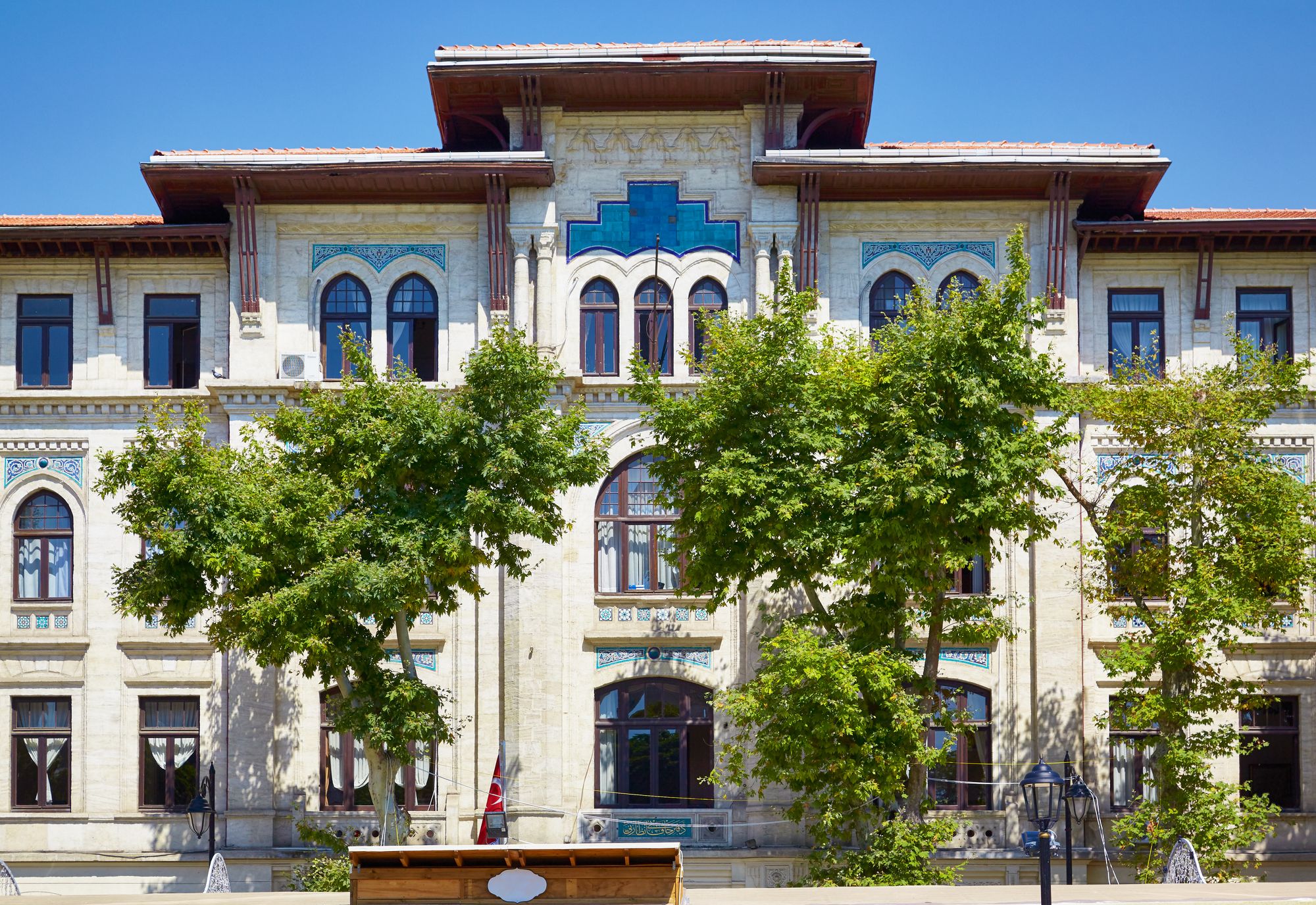 National Palaces Painting Museum (Milli Saraylar Resim Müzesi)
The National Palaces Painting Museum in the city centre exhibits approximately 553 pieces from the palace's collection of paintings by 19th-century Turkish and international artists. The collection from the 16th and 20th century includes many exhibits such as portraits of sultans, compositions on historical themes, orientalist works, nature and city views as well as still life.
Rahmi M. Koç Museum
Built in 1994, the Rahmi M. Koç Museum is a private industrial museum dedicated to the history of transport, industry and communications.
Sakıp Sabancı Museum
This art museum is dedicated to calligraphic art, religious and government documents and paintings from the Ottoman period.
Istanbul Archaeological Museums (İstanbul Arkeoloji Müzeleri)
Located near Topkapi Palace and Gulhane Park, Istanbul Archaeological Museums are among the largest museums in the world with over a million artefacts representing almost every era and civilization in world history. The complex consists of three museums: the Archaeology Museum, the Museum of the Ancient Orient and the Tiled Kiosk Museum.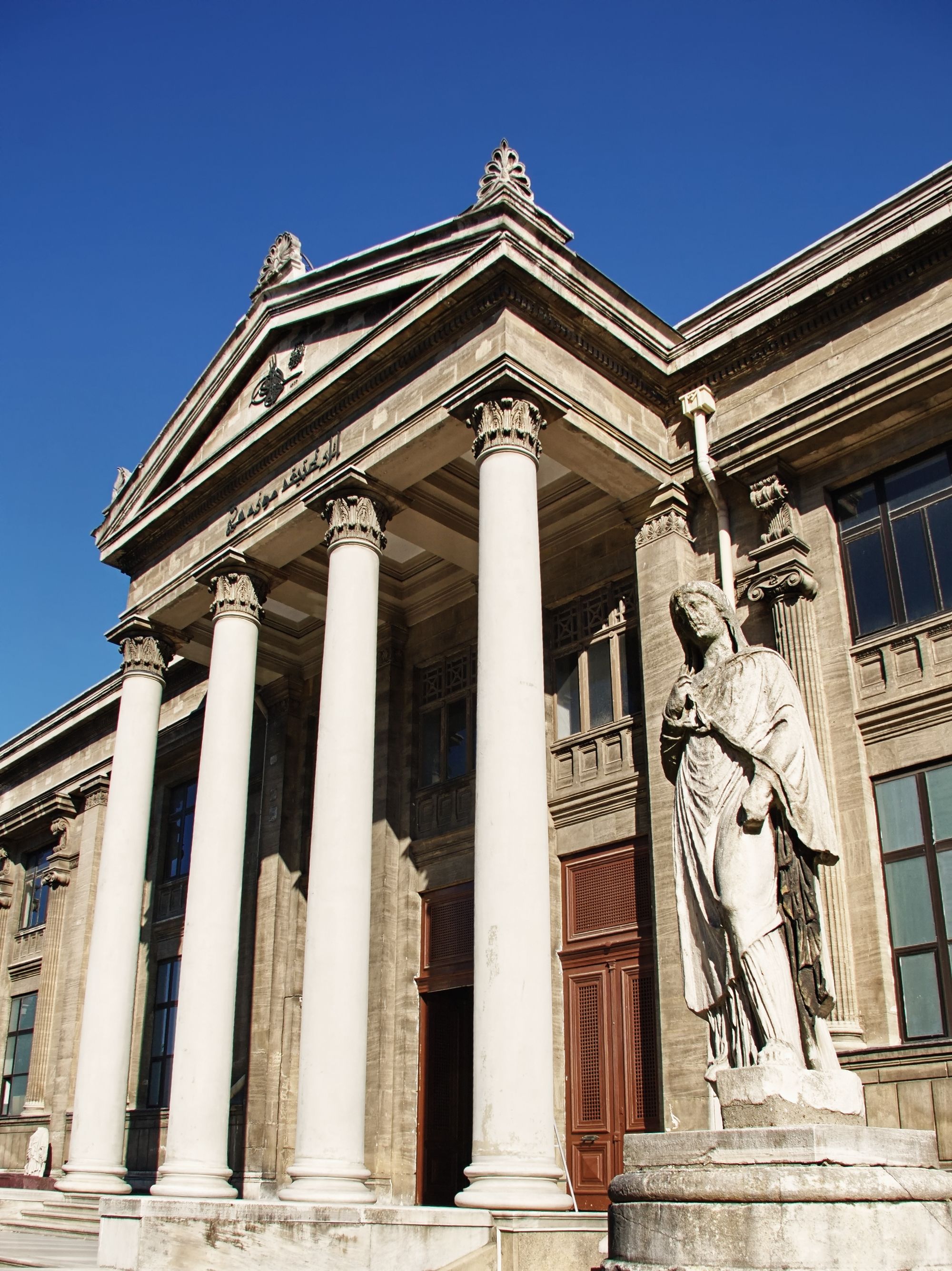 Istanbul Museum of the History of Science & Technology in Islam
The Museum of the History of Science and Technology in Islam is located inside Gülhane Park below Topkapi Palace in the Fatih district. It features replicas of scientific instruments used by Muslim scholars from the 9th and 16th centuries.
Carpet and Kilim Museum
Housed in the Imperial Pavilion of the Blue Mosque, the museum contains a fine collection of Usak, Bergama and Konya carpets from the 14th to the 20th centuries. The Carpet Museum exhibits a series of carpets mainly from Anatolia and the Caucasus countries and the Kilim Museum exhibits Kilim carpets. Unlike the knotted carpet, the Kilim is characterised by the fact that it is embroidered.
Bosphorus boat tour to Princes' Islands
Cross the Bosphorus, the strait between Europe and Asia that connects the Black Sea to the Sea of Marmara, in style on a boat tour and enjoy the wide blue waters while admiring the famous Bosphorus Bridge that connects Europe and Asia. See majestic old Ottoman mansions, then continue sailing on the Sea of Marmara to the Princes' Islands. Ticket prices usually start at around €10 for a 2-hour round trip. On a good day, you may even see dolphins! Audio guides are also available in multiple languages such as English, German, French, Arabic, and many more.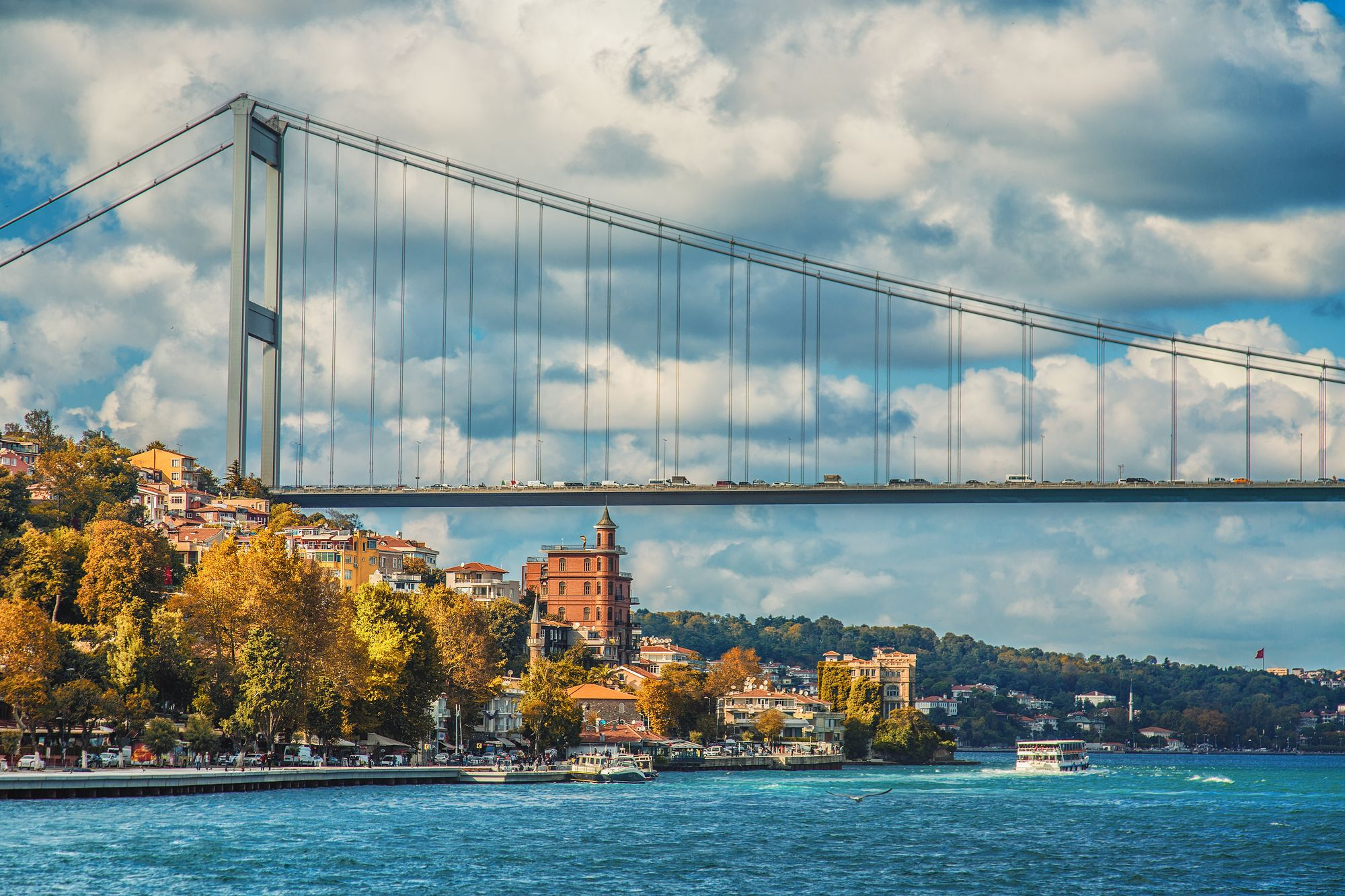 Areas and districts of Istanbul
A total of 39 districts of Istanbul on the European and Asian sides today make up a major city that not only has a glorious name but is also a joy to explore. 25 districts are on the European side and 14 on the Asian side. Each diverse area offers something special, from elegant residential suburbs to financial and tourist hubs. The size of these districts is such that it would take a lifetime to explore them all, that is why we introduce just a few here:
Sultanahmet Area
The historical peninsula is home to numerous important attractions such as the magnificent Hagia Sophia Grand Mosque, Topkapi Palace (seat of the Islamic Caliphate), Sultan Ahmed Mosque (Blue Mosque), the Grand Bazaar and the Museum of Turkish and Islamic Arts.
Beyoglu Area
In one of the most prominent and lively areas on the European side of Istanbul, you can visit Istanbul's dominating landmarks such as Galata Tower, İstiklal Caddesi (Avenue), Taksim Mosque and the brand new and trendy Galataport.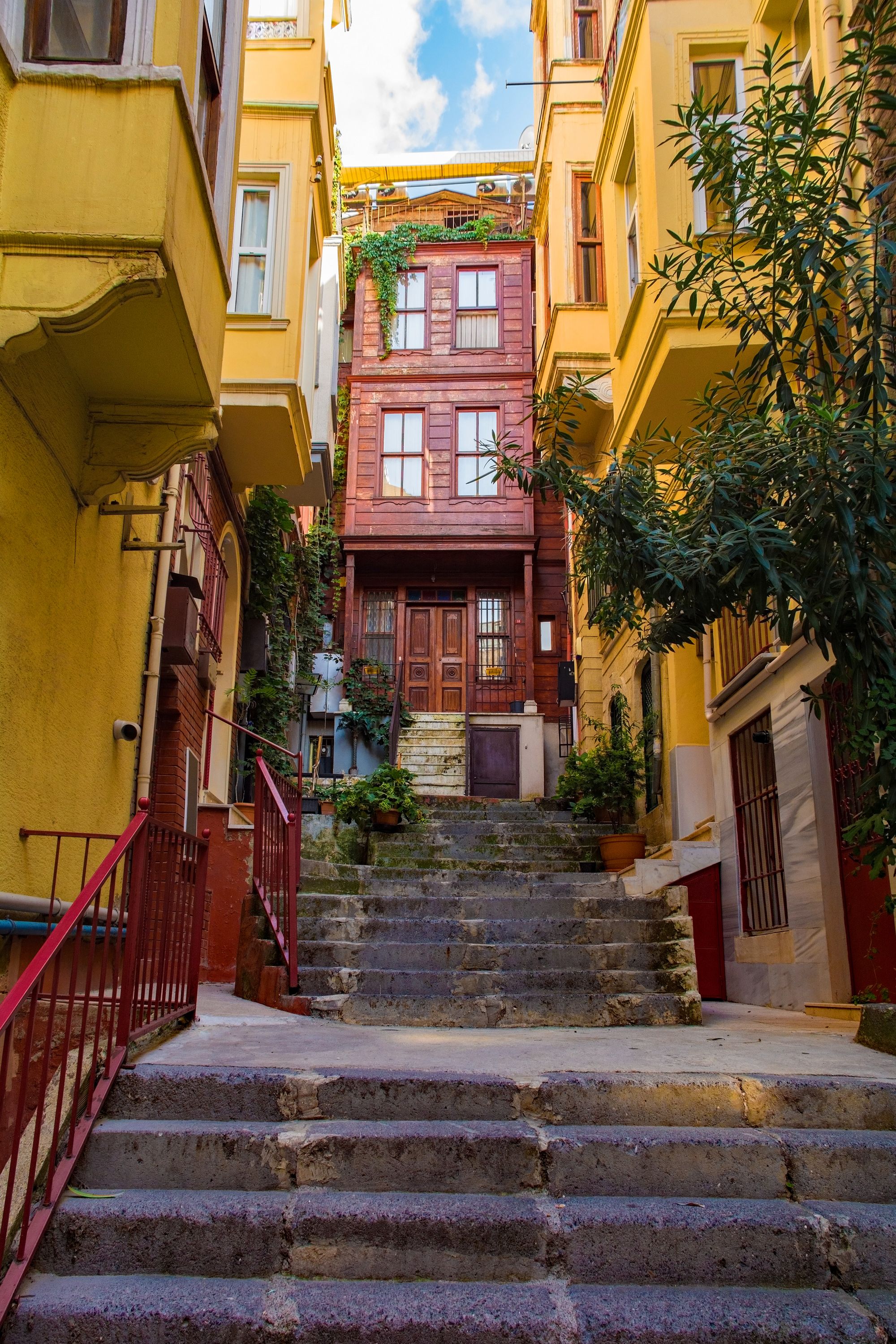 Wider Fatih Area
Known as the beating heart of Istanbul, the wider Fatih area is in the city centre and has some historic and famous sites including the Fatih Mosque, Süleymaniye Mosque, Yavuz Sultan Selim Mosque, Beyazıt Square, and Eyüp Sultan Mosque.
Besiktas Area
This district is one of oldest in Istanbul and is located on the European side of the city. This is where you find the Dolmabahçe Palace, the Ortaköy neighbourhood, famous for its kumpir (Turkish stuffed baked potatoes), Painting Museum (Milli Saraylar Resim Müzesi), Zorlu Shopping Mall and Yıldız Palace and Park.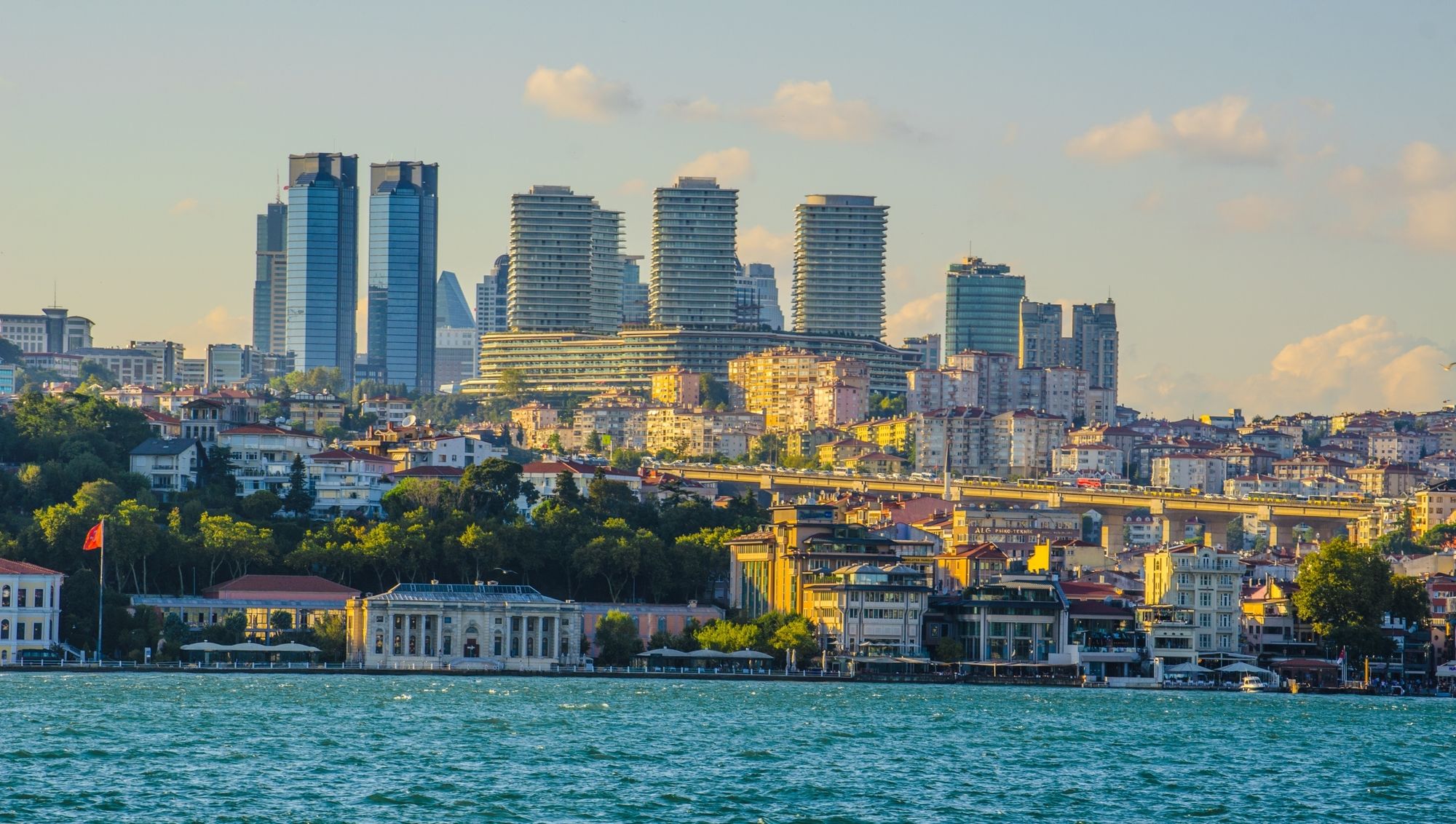 Asian side of Istanbul
Discover the Uskudar area on the Asian side of Istanbul and visit sites such as Beylerbeyi Palace, Aziz Mahmut Hudaiya Mosque, Yeni Valide Mosque, Mihrimah Sultan Mosque, Camlica Mosque (Turkey's Largest Mosque), Baghdad Street, Haydarpasa Railway Station and Uskudar Fisherman's Market.
Itinerary suggestion for a short city trip to Istanbul
To get the full Istanbul experience and see as much as possible, we suggest the following itinerary for a four-day trip in Turkey's largest city:
Day 1 - The first place to visit is the Sultanahmet area to see the stunning Sultan Ahmed Mosque. From there, walk a few minutes directly opposite to the spectacular Hagia Sophia Grand Mosque. After a delicious Turkish lunch, it is a short journey to the Topkapi Palace to discover the artefacts of Prophet Muhammad (SAW) and the grounds of the site including the Sultan's Harem. Be sure to visit the nearby Istanbul Archaeological Museum as it houses a collection of around 1 million objects from many different civilizations and cultures. To finish off the day, visit the Turkish and Islamic Arts Museum.
Day 2 - Start the day by crossing Galata Bridge, the perfect segway connecting Istanbul's historic Old Town and modern New Town to the North. From there, visit Süleymaniye Mosque, one of the biggest mosques in Istanbul. After lunch, go to the world-famous Grand Bazaar, where you will be busy for the whole afternoon.
Day 3 - In the morning, head towards the Besiktas area and visit the majestic Dolmabahçe Palace. Afterwards, visit the Museum of Painting and Sculpture, which is just a short walk away. Then it is another short walk to visit Galata Tower. And be sure to visit the Eyup Sultan Mosque, one of the city's most spectacular mosques. If you want to do some shopping, we recommend the Zorlu Center, where you can browse the latest fashions and have lunch in one of the many restaurants. And don't miss the bustling market district and try some affordable local restaurants.
Day 4 - Take a Bosphorus cruise on your final day by booking a ticket for a short two-hour tour or a full six-hour tour. To take advantage of the experience, we recommend the latter as it sits between Europe and Asia and offers a new perspective of Istanbul from the water. Begin your journey at Eminönü Dock/Galata Bridge and sail to the Princes' Islands with audio guides in your language. Lunch and light snacks are available on board. On the way back, you can get dropped off at Dolmabahçe Palace, Galata Tower or Eminönü /Spice Bazaar if you want to explore further!
Where to shop in Istanbul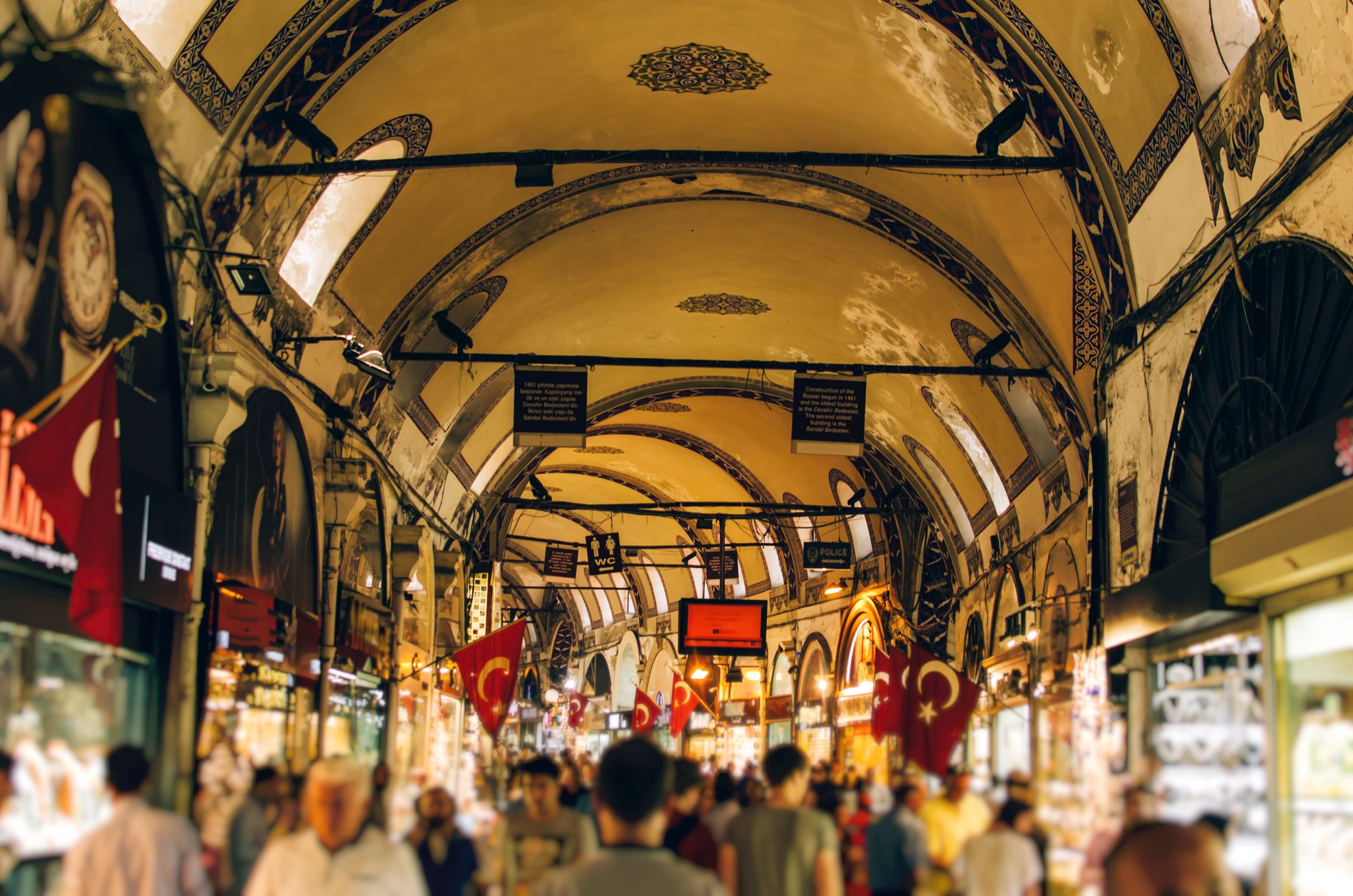 Zorlu Center - located in the Besiktas area of Istanbul, Zorlu Center is an upscale shopping centre and has 200+ shops and 40 cafes + restaurants including many luxury and designer brand stores such as Moncler, Bulgari, Louis Vuitton, Fendi, Dior, Burberry and many more.
Istinye Parki - another high end shopping centre in Istanbul, complete with an IMAX cinema and around 300 shops, including brand names such as Chanel and Dior. There are also many restaurants with cuisines and dishes from all over the world.
Kanyon Shopping Centre - this centre offers a unique approach to shopping, entertainment and retail within an extraordinary architectural shell. It features 160 stores, 9 cinemas and a fitness centre.
Mall of Istanbul - this shopping mall is home to Moipark, Turkey's only and Europe's largest indoor theme park. In the Mall of Istanbul you will find familiar high street brands such as Calzedonia, Aldo, Adidas and Bershka as well as designer shops from Armani and Guess.  
Forum Istanbul - this high-end fashion centre offers shopping, movies, entertainment, cafes, restaurants, rendezvous and new experiences to enjoy.
Zeruj Port Shopping Mall - this is the largest shopping mall of its kind for women in Istanbul for modest fashion. Here you will also find jewellery, cosmetics, bags, shoes, fabrics, household supplies, kitchen utensils and many other products.
How to get around in Istanbul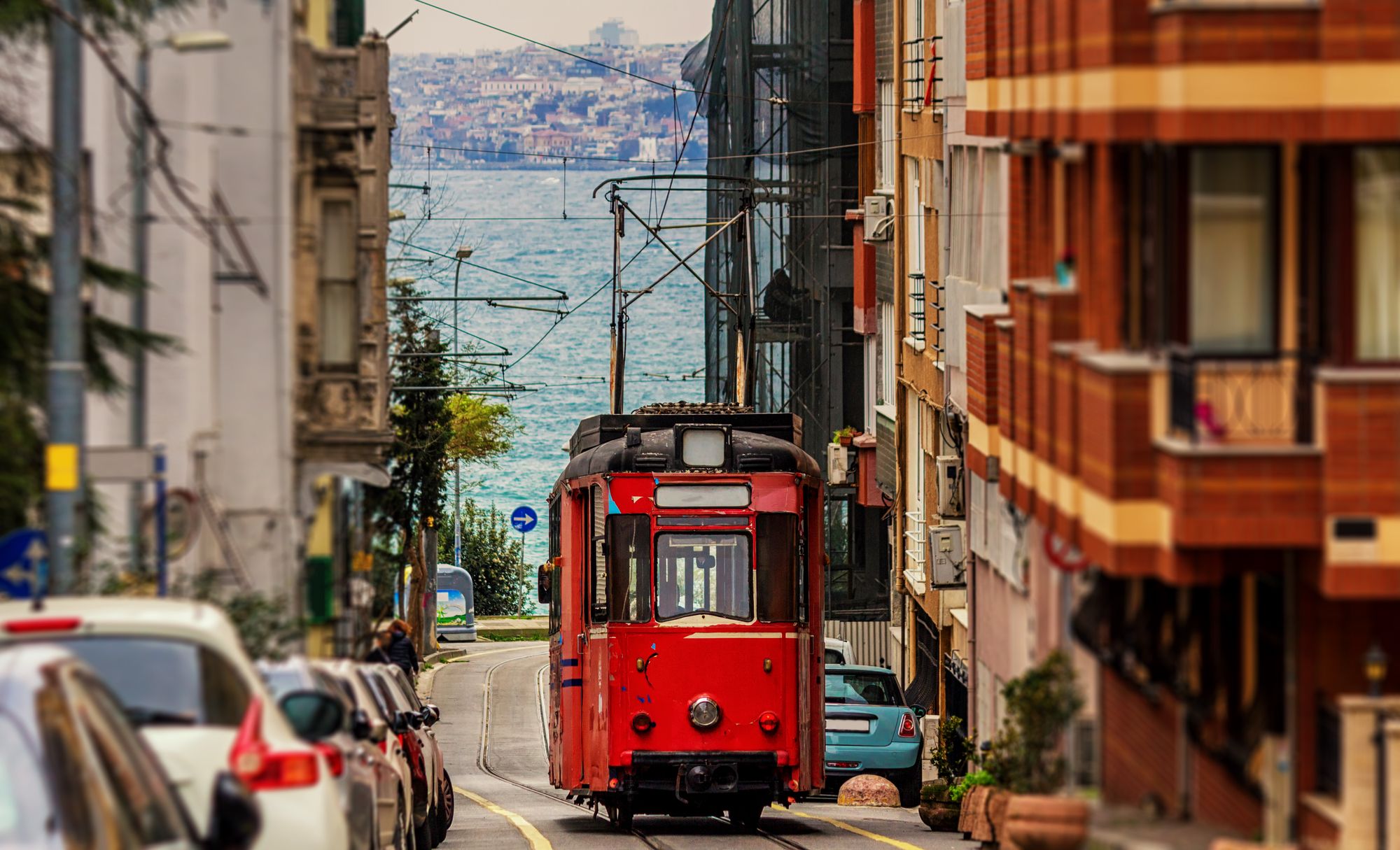 It is easy to get around Istanbul using public transport - whether by metro, tram, boats, funicular or buses. Make sure you get an IstanbulKart as soon as you arrive, which you can get at metro stations, docks and the main bus stations. You are able to top it off at vending machines by using banknotes and coins. The advantage of using the IstanbulKart is that you save money: instead of 7.67 Turkish Lira per trip, each trip costs only 5.49 TL and you can change trains up to five times.
To get taxis, download the BiTaksi app, available in multiple languages. It works just like other competitors like Uber and Bolt, where you calculate the total cost of a ride before committing to it.
Is halal food easy to find in Istanbul?
Absolutely! And it is in abundance everywhere. Whether Turkish, Mediterranean or Eastern European cuisine, you are spoiled for choice. Turkey is known for its world-class cuisine influenced and inspired by Mediterranean, Balkan, Middle Eastern, Central Asian, Eastern European, Armenian and Georgian cuisines. Many restaurants offer special Ramadan menus.
Must-try dishes include:
Meze - Small varied plates of dishes including fava - mashed broad beans, köpoğlu - fried eggplant cubes with yoghurt and tomato sauce or muhammara - a dip made from paprika paste, walnuts, lemon juice and pomegranate molasses.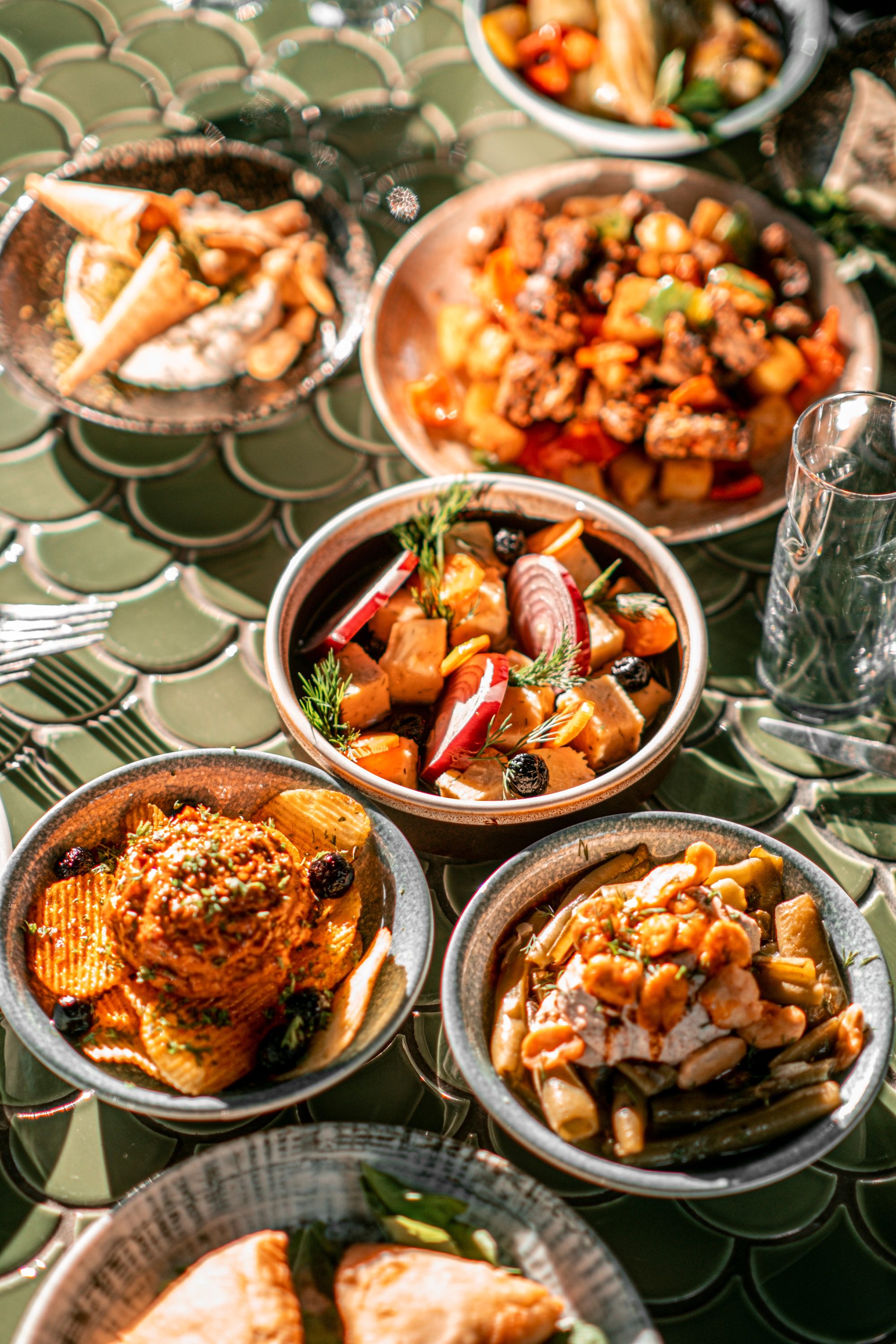 Kebap - There are many types of kebap including adana and urfa, spicy and not spicy, hand kneaded seasoned lamb grilled on a skewer, beyti - minced beef or lamb grilled on a skewer, wrapped in lavaş bread and topped with yoghurt and tomato sauce, and Şiş (skewered and grilled spiced lamb or chicken cubes).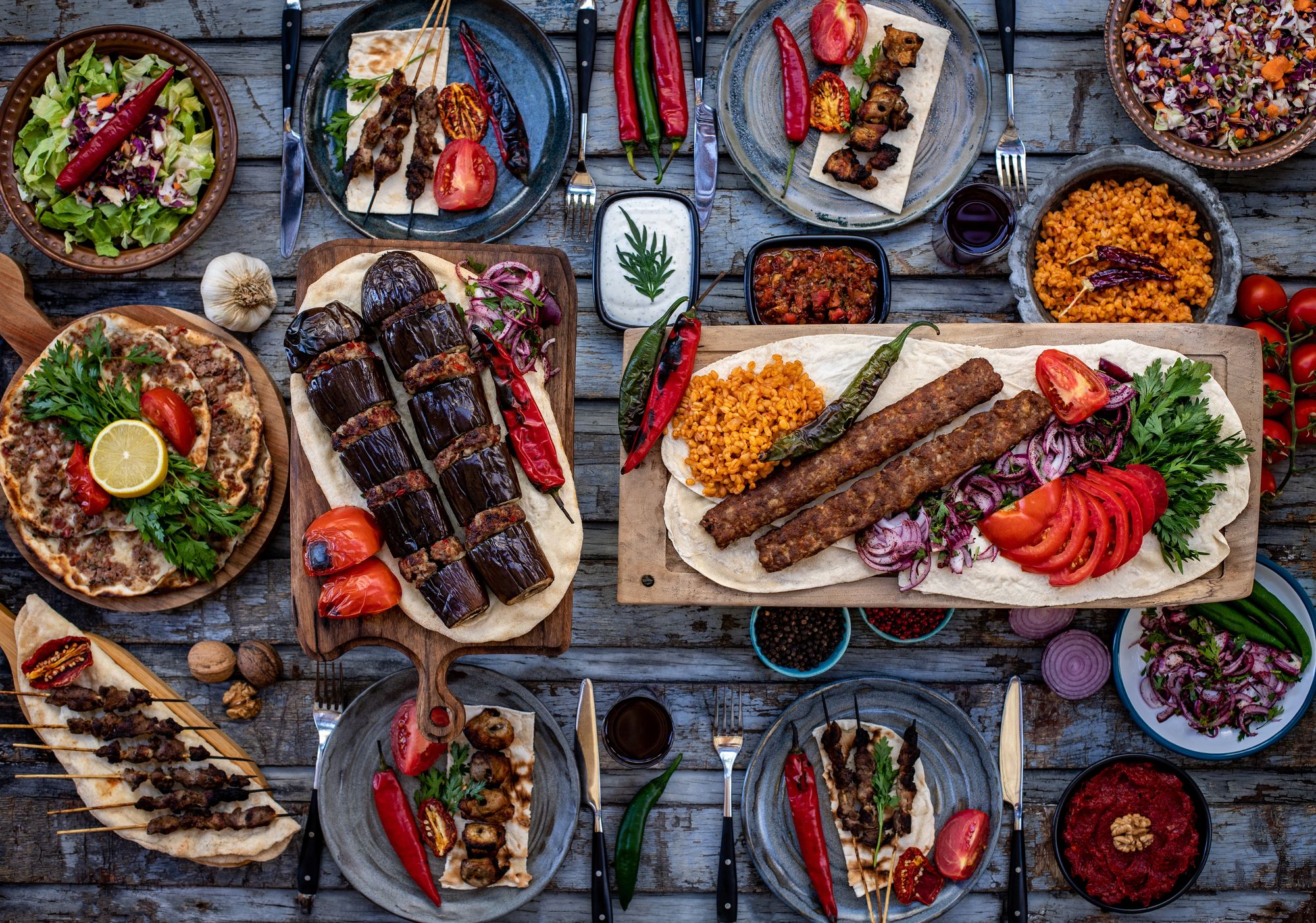 Lahmacun - Often wrongly referred to as "Turkish pizza", Lahmacun has nothing to do with the Italian classic. A thin and crispy round of dough is topped with seasoned ground beef, complemented with a squeeze of lemon and parsley before being rolled up and ready to eat.
Karnıyarık - A very common dish in Istanbul's many restaurants, is consists of whole baked aubergines stuffed with seasoned minced meat and parsley, then coated in a tomato sauce.
Kuzu Tandır - An ancient dish prepared by cooking lamb in a Tandır - a clay oven in the ground. Today, Kuzu Tandır is still traditionally made from extremely tender meat and served with Iç pilaf rice with nuts, diced liver and currants.
Is Istanbul an affordable city to visit?
Istanbul is a city known for its bargains and value for money across the board, be it food, clothing or souvenirs, especially at local souks or markets. Hotels are no exception and many of them have great offers at the highest level during Ramadan whether you are on a luxury or economy budget. As you would expect, demand for rooms is extremely high and booked many months in advance.
When is the best time to visit Istanbul?
Istanbul generally has a temperate climate all year round. However, the best time to visit Istanbul is March to May just before the intense Turkish summer heat and September to October before the winter chills. The great thing about visiting during these times of the year is that not only is the weather much more pleasant, but you also avoid peak travel times and school holidays.
Where to stay in Istanbul?
Since Istanbul is a halal-friendly city, it offers many alcohol-free hotels, as well as properties with ladies-only pools. You are spoilt for choice! Choose one of the many hotels on offer that suits your needs.
We recommend one of the most popular hotels on HalalBooking: the 5-star halal-friendly Ottoman's Life Deluxe Hotel. Stay in opulent decadence with a feel of nostalgia in our best-selling city hotel worldwide.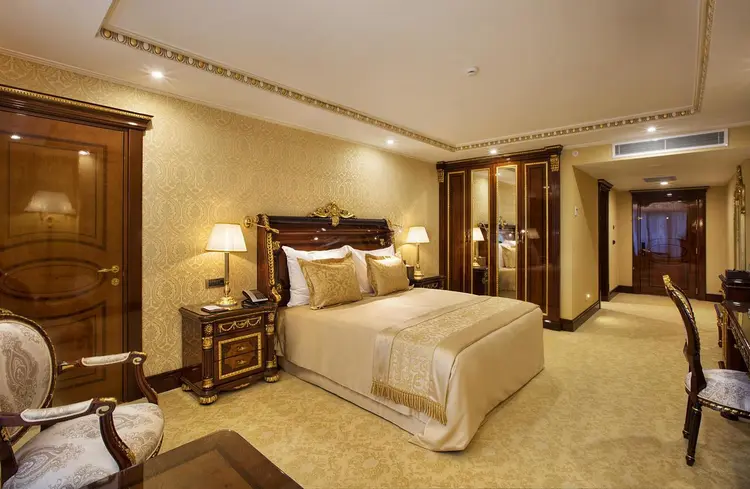 We also recommend the following halal-friendly hotels, rated highly by HalalBooking guests: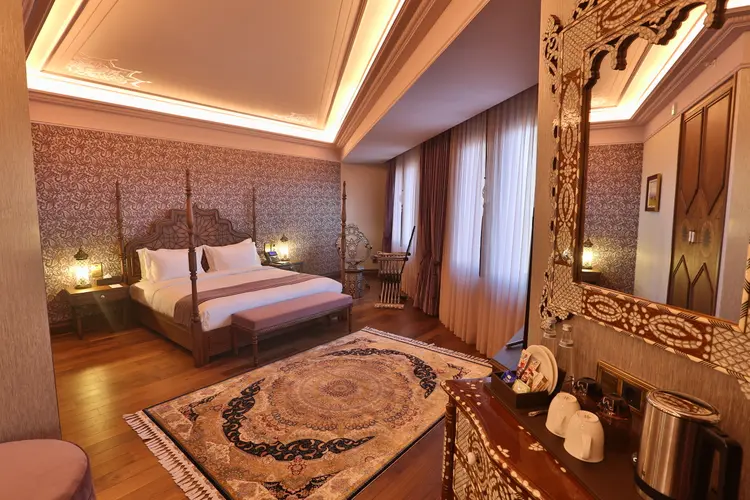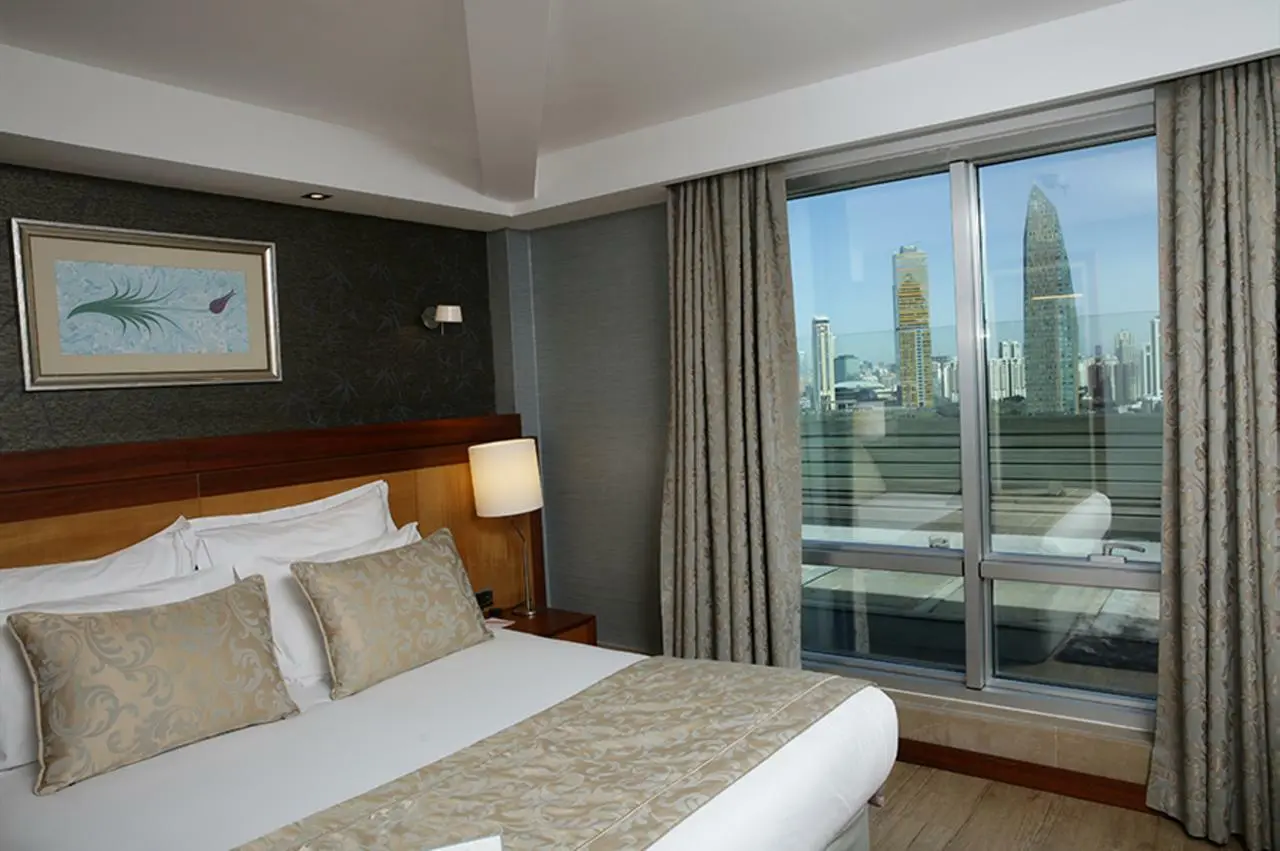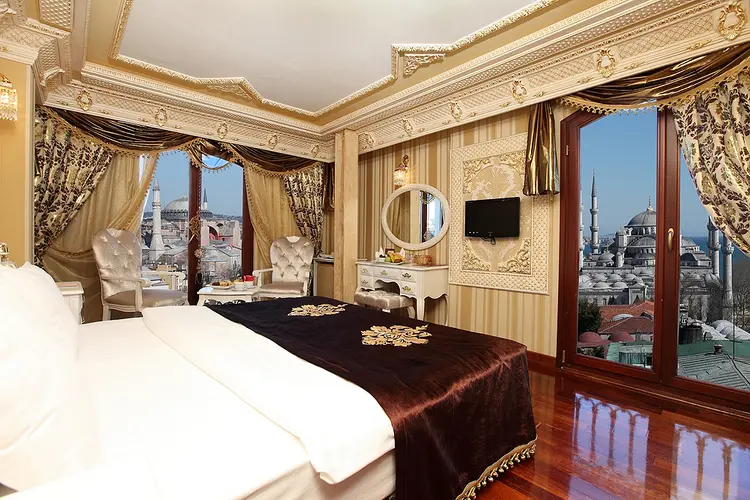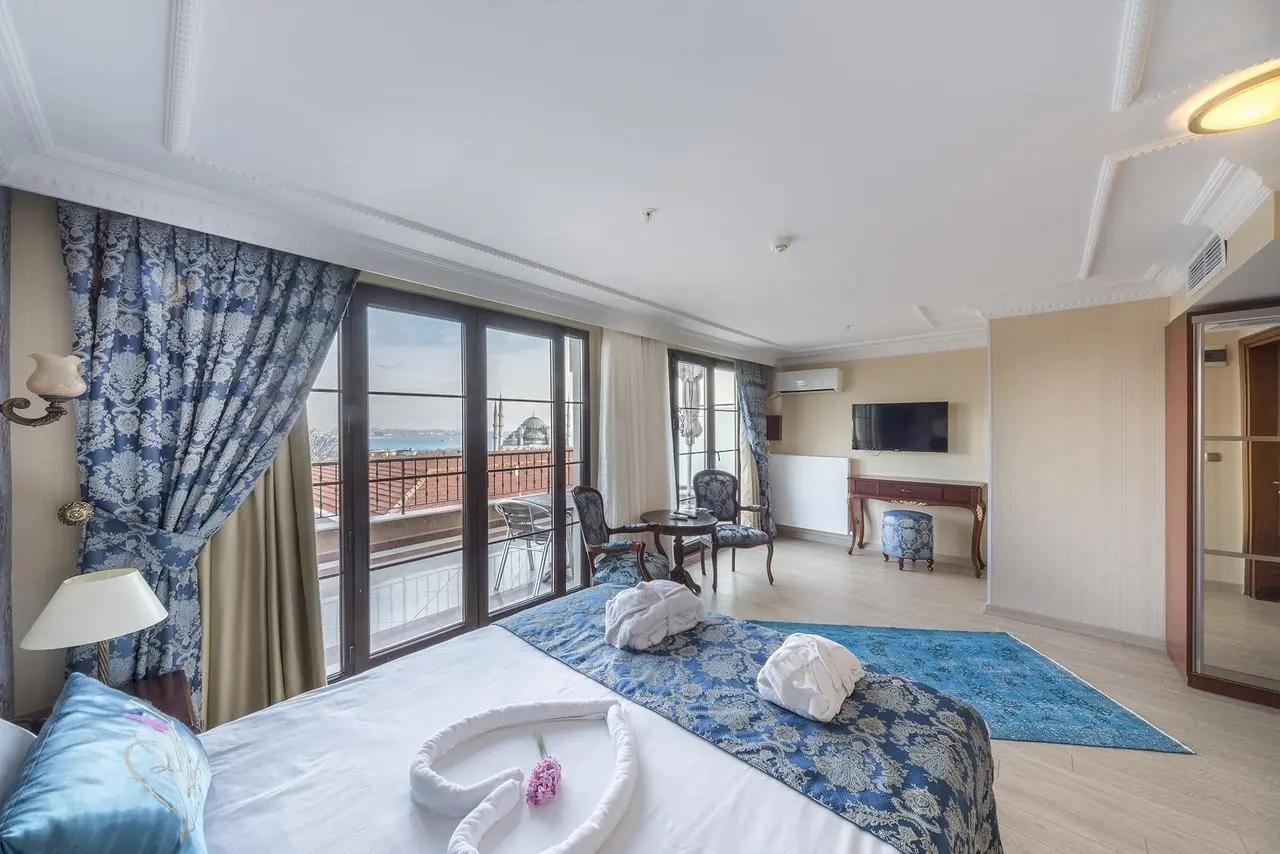 HalalBooking offers some of the best accommodation Istanbul has to offer, so don't delay and book the trip of a lifetime!