Road Trips with HalalBooking: Bosnia & Herzegovina
If you are looking for an alternative, more compact road trip than Turkey or Morocco, why not try Bosnia? Bosnia is located in the Balkan region and occupies the northern and central parts of the country, and Herzegovina occupies the south and south-west.
Bosnia and Herzegovina's characteristically rich ethnic and religious mix is represented by Islam, Orthodox Christianity and Roman Catholicism. They thus correspond to the three major ethnic groups: Bosniaks, Serbs and Croats.
Various European and Turkish influences can be felt in the cultural life of Bosnia and Herzegovina. There are big differences between traditional and modern as well as rural and urban cultures.
In summer, a stroll along the city's korza (promenade) is a common activity. Popular meeting places throughout the year are kafane (traditional coffee houses) and kafići (modern café-bars).
Bosnian cuisine prides itself on showing its Turkish influence in baklava-type stuffed vegetables, coffee and sweet cakes, as well as the national dish ćevapi, or ćevapčići. These small rolls of seasoned ground beef, typically a mix of beef and lamb, are grilled and usually served in a bread pocket.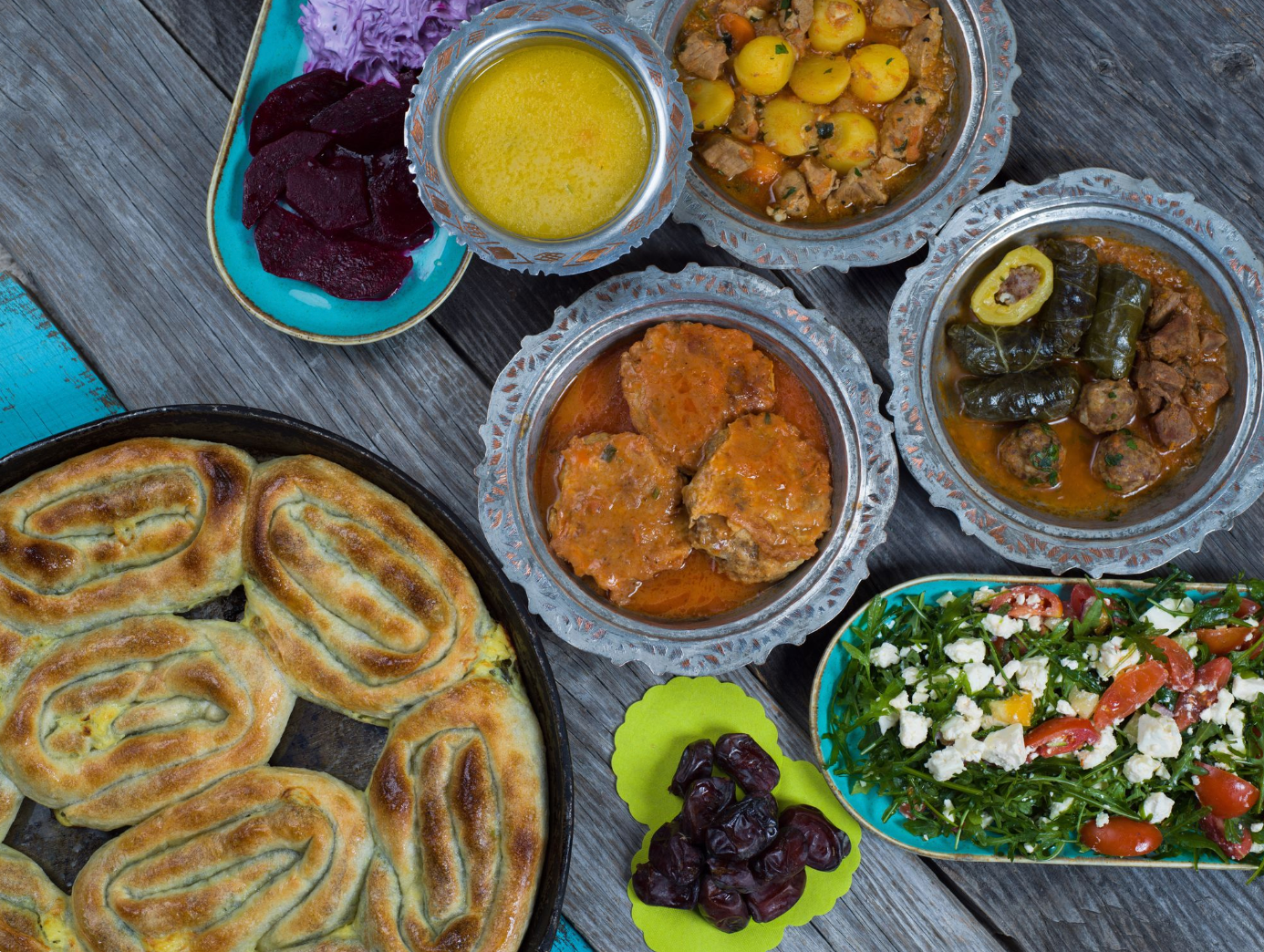 The southern region is less populated than the geographically more advantageous central and northern zones. Villages vary in size and the houses are either traditional with steep roofs or modern, multi-storey buildings.
Bosnia represents an excellent opportunity for a road trip, the country is full of fascinating history, delicious cuisine, rich culture and welcoming hospitality. During your road trip, you will also discover that half of the landscape is covered in forests and more than half of the population lives in rural areas.
Hit the road!
Rent a car at Sarajevo Airport and start your road trip. You can conveniently return your rented vehicle to the car rental company at the same airport.
Itinerary
Sarajevo -> Konjic
Konjic -> Jablanica Lake
Jablanica Lake -> Mostar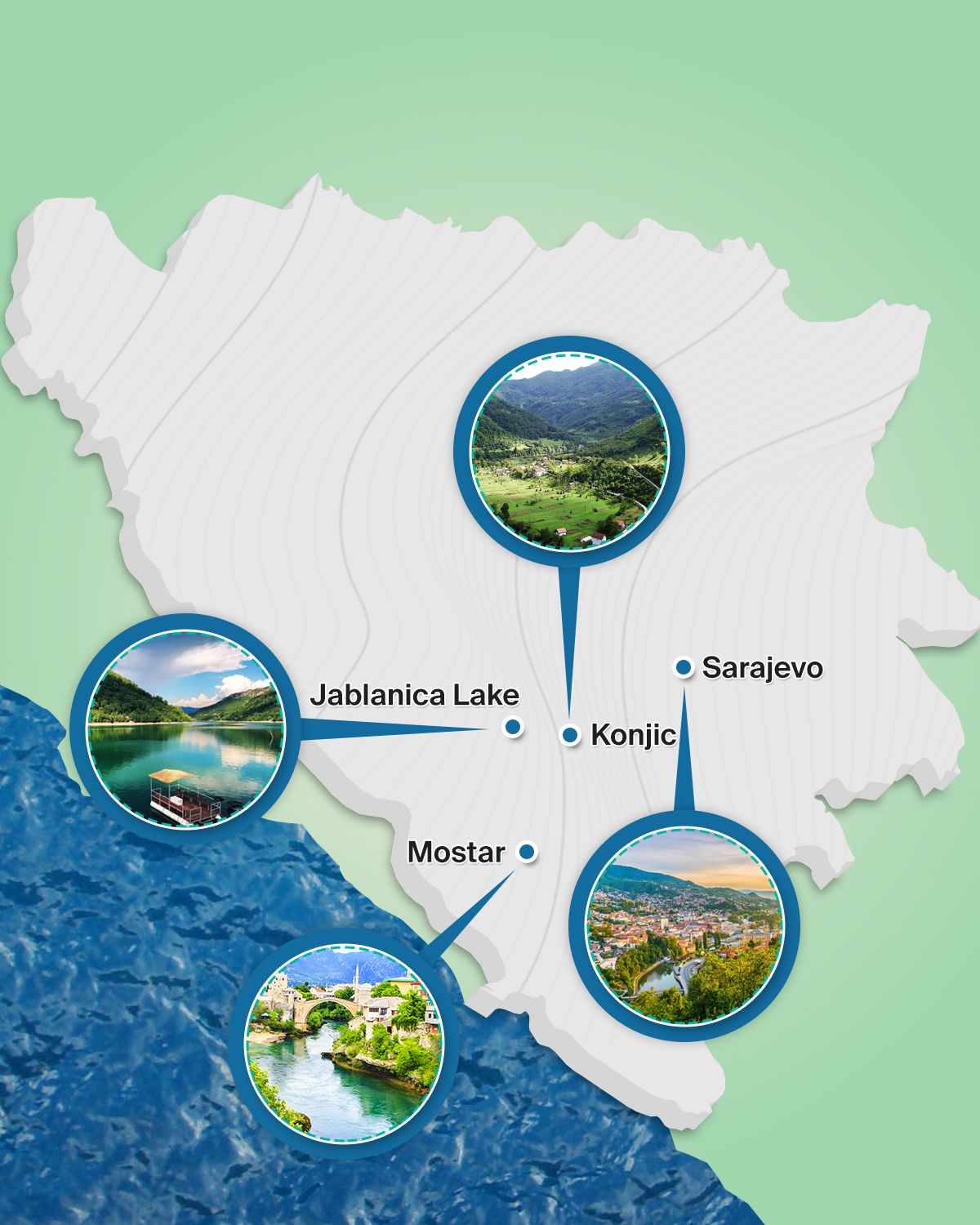 Sarajevo
What better place to start your road trip than the capital of Bosnia? Most know it as the venue for the 1984 Winter Olympics, and more recently from the time of the Bosnian War. But now the city is doing its best to leave the past behind, attract new tourists and businesses, and move forward.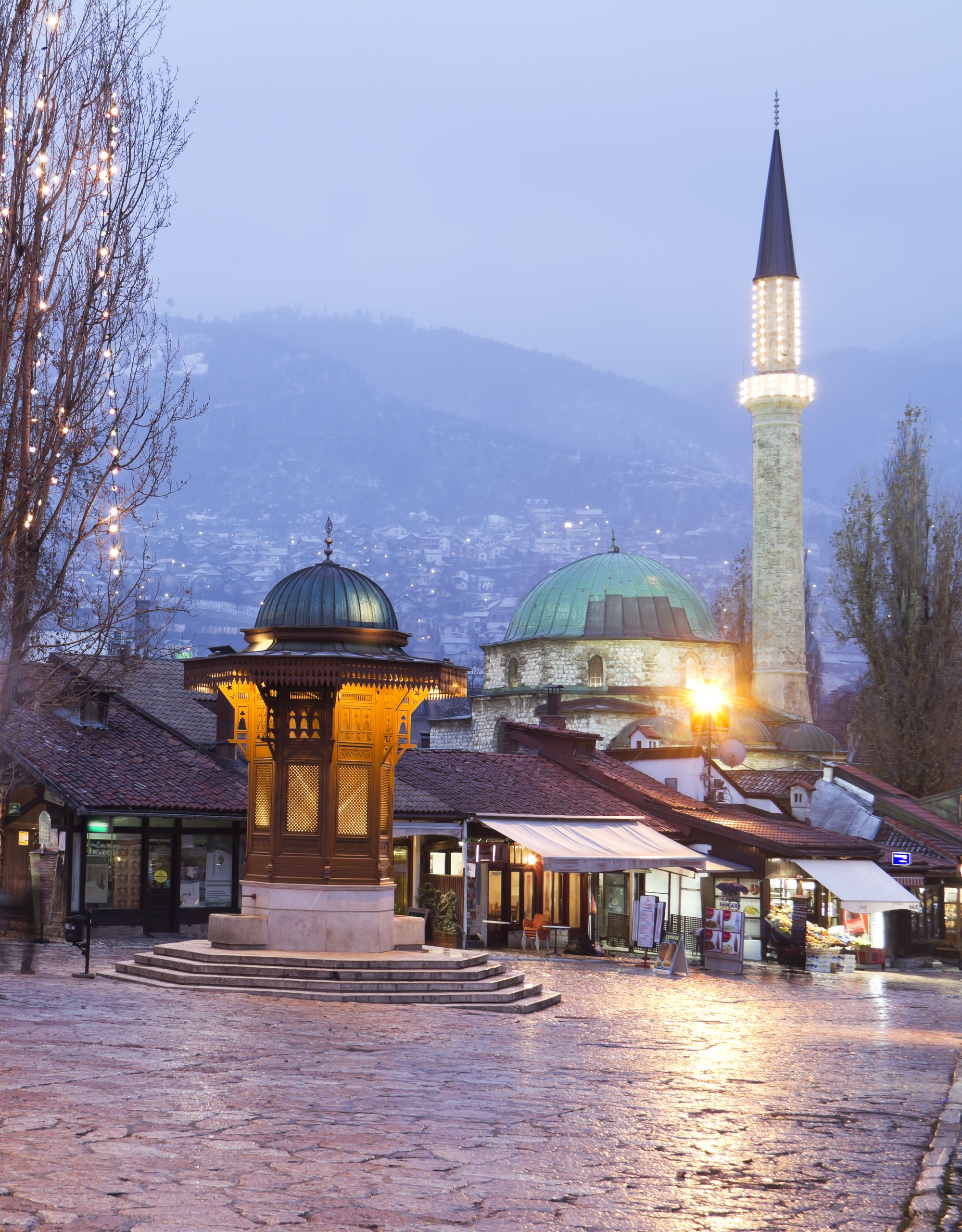 Among the must-see sites is Baščaršija, Sarajevo's old bazaar and the historical and cultural centre, known to foreigners as Pigeon Square. Located in the heart of Sarajevo's old town, the name derives from the Turkish for "main market". It is still lined with stalls, bustling coppersmiths' lanes, grand Ottoman mosques, restaurants in caravanserais (inns) and many welcoming little cafes.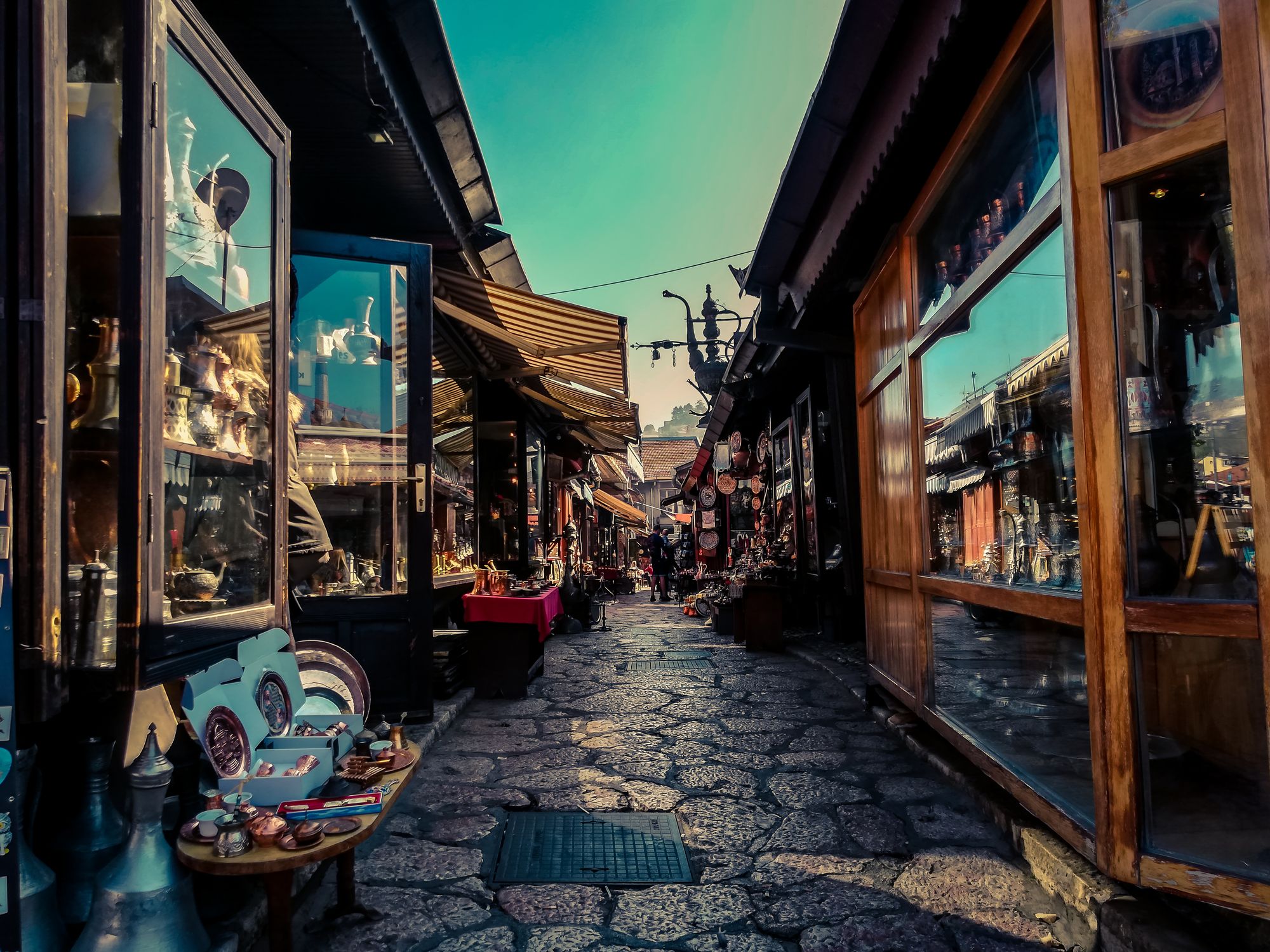 Discover the National Museum of Bosnia and Herzegovina, Bosnia's largest museum of ancient and natural history, housed in an impressive, purpose-built quadrangle of neoclassical buildings dating back to 1913. It is best known for housing the priceless illuminated Manuscript of the Sarajevo Haggadah.
Visit one of Sarajevo's many mosques, the Gazi Husrev-beg Mosque, named after Bosnia's second Ottoman governor. He founded a number of magnificent 16th-century buildings, the largest of which is this 1531 mosque with its 45m high minaret. The vaulted interior is beautifully proportioned.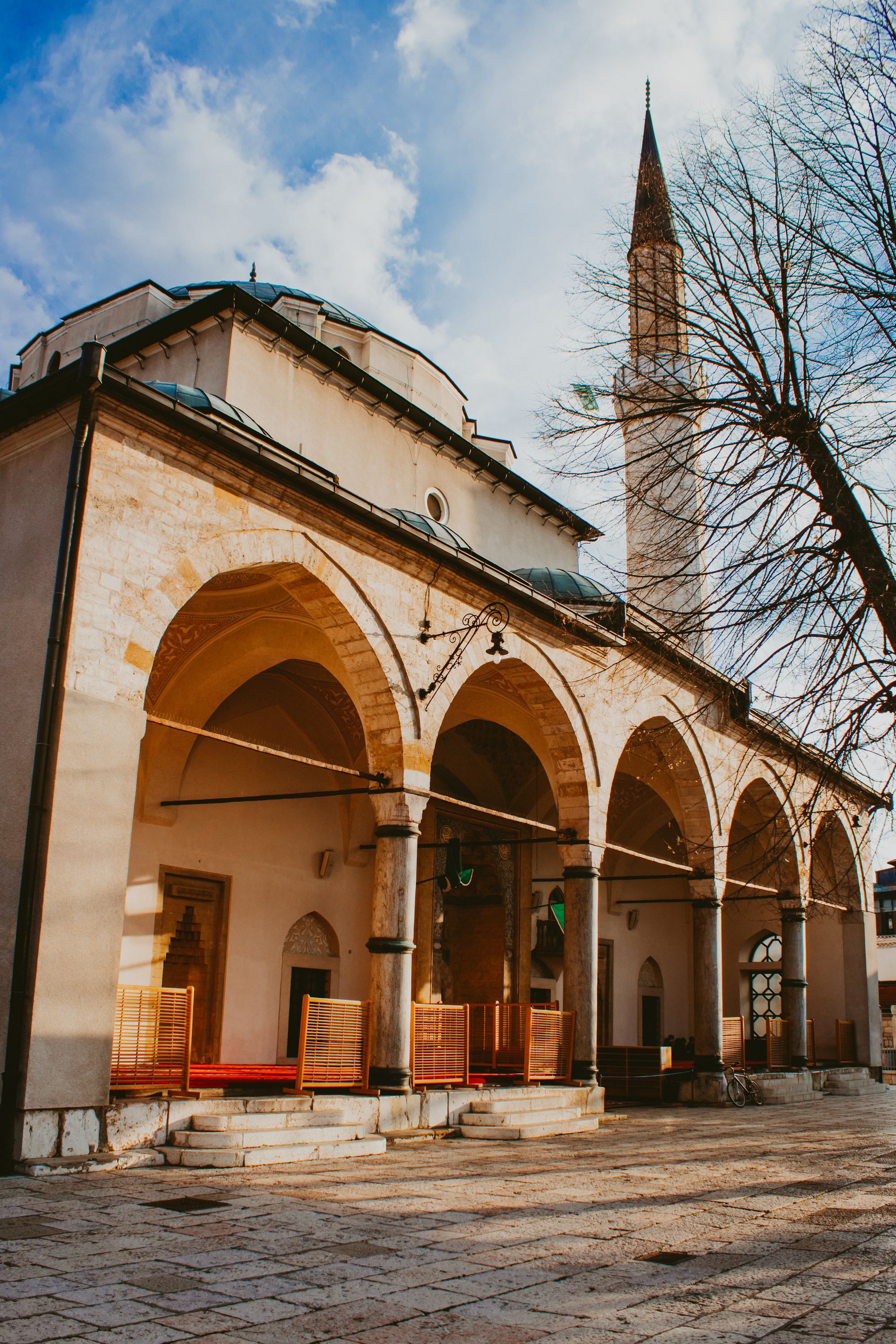 Another great thing about Sarajevo is the range of halal-friendly hotels that you can book with HalalBooking! These include the Hotel Bistrik City Center, which offers all halal food on its premises, or the Malak Regency Hotel, where after a long day of sightseeing you can relax and pamper yourself by diving into the indoor pools or with a spa and a massage.
Discover all our halal-friendly properties in Sarajevo.
Konjic
After driving about 1 hour (61.3 km) southwest on the A1 and E73/M17, you will reach the small historic town of Konjic. Konjic, which was incorporated into the Ottoman Empire in the 17th century, is consequently full of Islamic architecture, including the Ottoman Stara Ćuprija (Old Bridge).
The Vardačka Džamija Mosque, built before 1664, was badly damaged during the 1992-95 conflict. After the restoration in 2008, the Islamic community left the minaret as a memorial, symbolic of the suffering of that time.
If you wish to stay in Konjic, why not spend the night at the Exo Log Cottage.
Jablanica Lake
Follow the E73 for about 11 minutes and stop at the stunning Jablanica Lake before continuing your journey to Mostar. Its irregular elongated shape is an artificial reservoir on the Neretva River.
The lake, a popular holiday destination in Bosnia and Herzegovina, was formed in 1953 after the construction of the Jablanica Dam near Jablanica. Swimming, boating, and especially fishing are popular activities, and many weekend homes have been built along the shores of the lake, which is home to thirteen species of fish.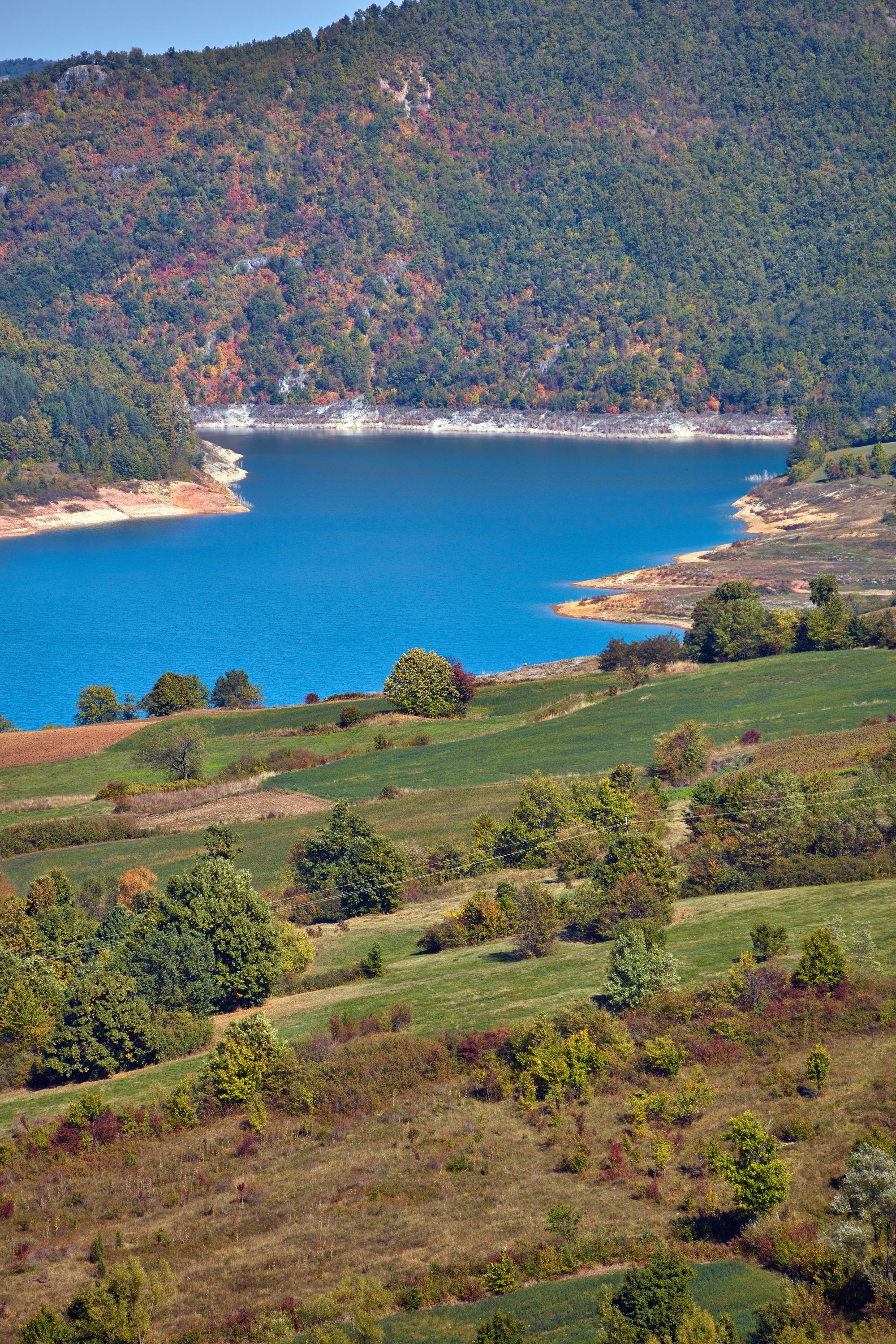 Mostar
Drive down from Sarajevo to the historic city of Mostar. No visit would be complete without seeing the Stari Most ('Old Bridge'). Using as many of the original stones as could be salvaged from the Neretva River below, it was destroyed in the Bosnian War in the mid-1990s. Today it is the centre of a bustling tourist hotspot with many visitors on day tours from nearby Dubrovnik in Croatia. The surrounding old stone buildings that line the narrow cobblestone streets have been lovingly repaired and converted into souvenir shops and restaurants.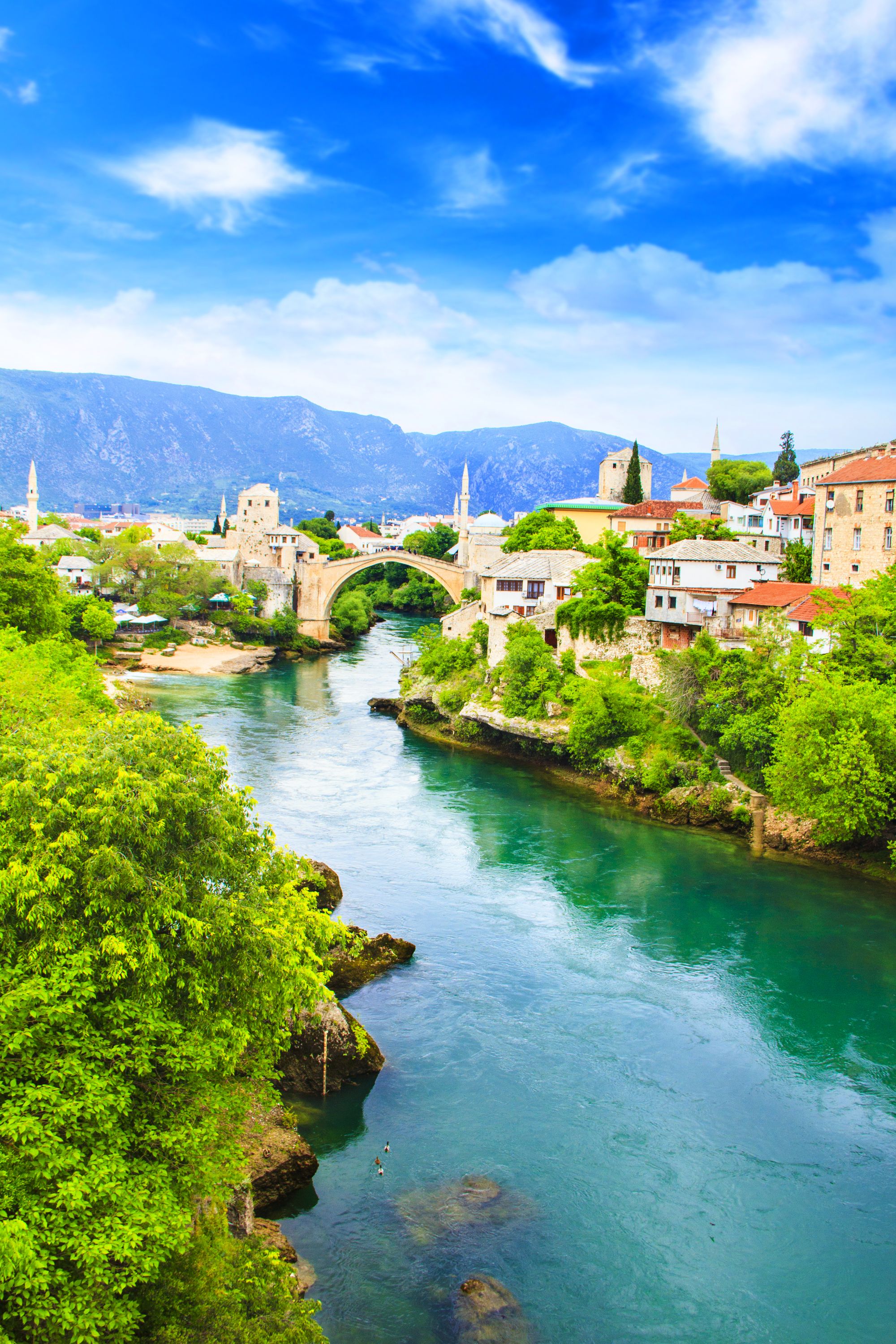 Also visit the Kajtaz House - a traditional Ottoman harem which the original family still owns, although it is now a museum.
As for where to stay, why not try the Hotel Pasha or the Eden Hotel & Spa? Both are halal-friendly and are highly rated by HB customers who have previously booked there. In addition, both offer spa and wellness facilities to relax and unwind after a long drive or a long walk through the Bosnian streets.
Discover all our halal-friendly properties in Mostar.
Are you ready for your halal-friendly road trip through Bosnia and Herzegovina? The fact that more than 50% of its population is Muslim and that this unique country offers a warm welcome, popular historical sites, fascinating history and beautiful natural landscapes will make your road trip unforgettable.
Read more about this beautiful country and discover all our halal-friendly properties in Bosnia and Herzegovina.