Top 10 reasons to holiday in Alanya
It would be no exaggeration to say that Alanya is not only the Turkish capital, but also the world capital of halal-friendly holidays. There are at least 15 halal resort hotels in Alanya, amongst which are many of our top-selling halal-friendly beach resorts.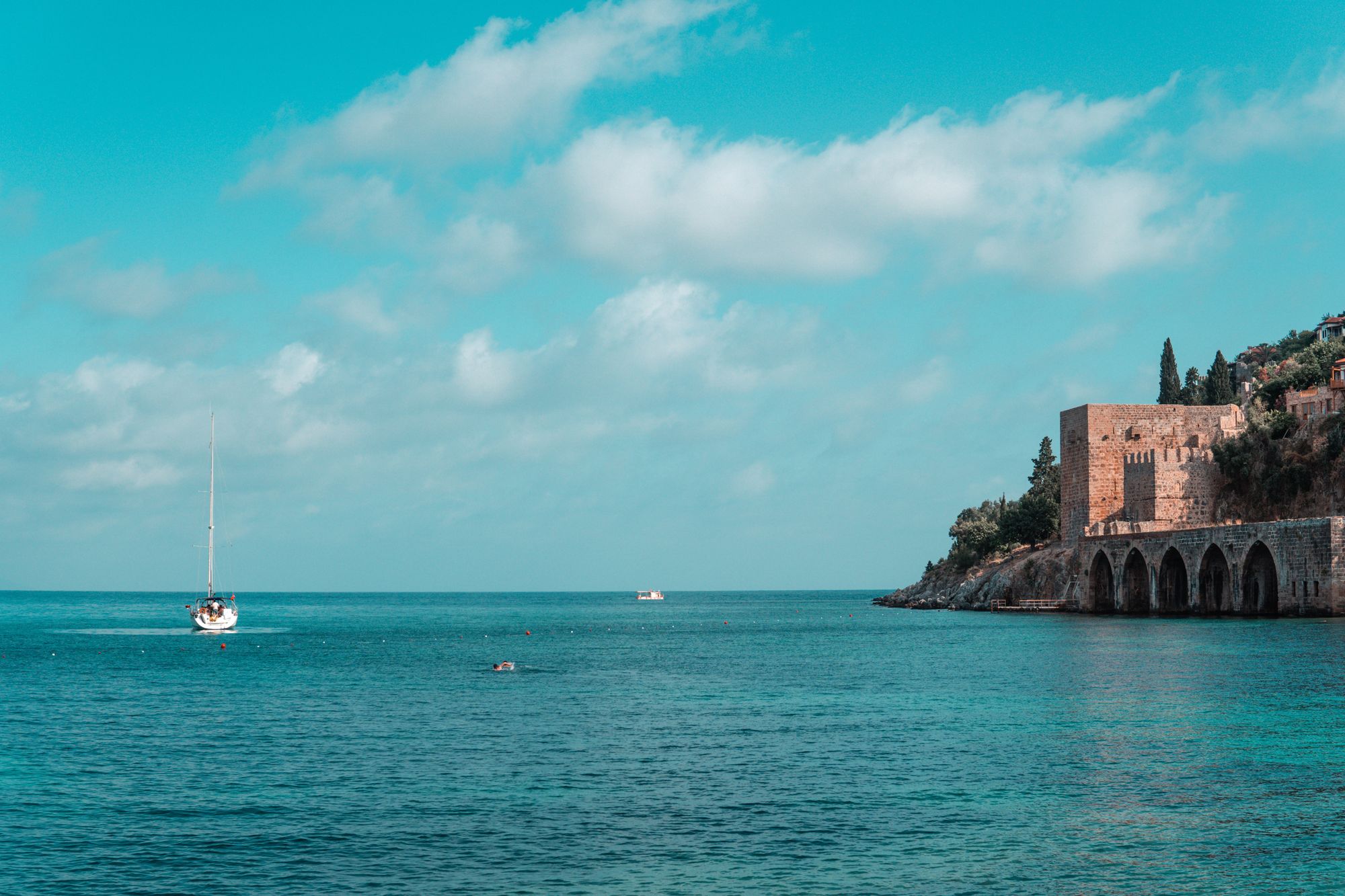 If you haven't been to Alanya – or even Turkey – before, you might be wondering just why it is so popular. If you haven't visited Turkey before, you will be overwhelmed by the friendliness of the local people. Hospitality is a cornerstone of Turkish culture and providing excellent service is a way of life, which is undoubtedly one of the reasons why Turkey is so popular with European tourists. Children are made to feel especially welcome – which may come as a welcome change for families.
To help you understand why many halal-conscious holidaymakers choose Alanya, here are our top 10 reasons why you should put Alanya top of your list for a halal-friendly holiday in 2020.
1. Beaches – including women-only beaches
The whole region of Antalya, in which Alanya is situated, is known for its sandy beaches. Alanya's old city is built high on a promontory, surveying the coastline on both sides, with sandy beaches stretching out in either direction. One of the most popular is Cleopatra's Beach, famous for its fine sand, and said to have been gifted by Mark Antony to the Egyptian queen.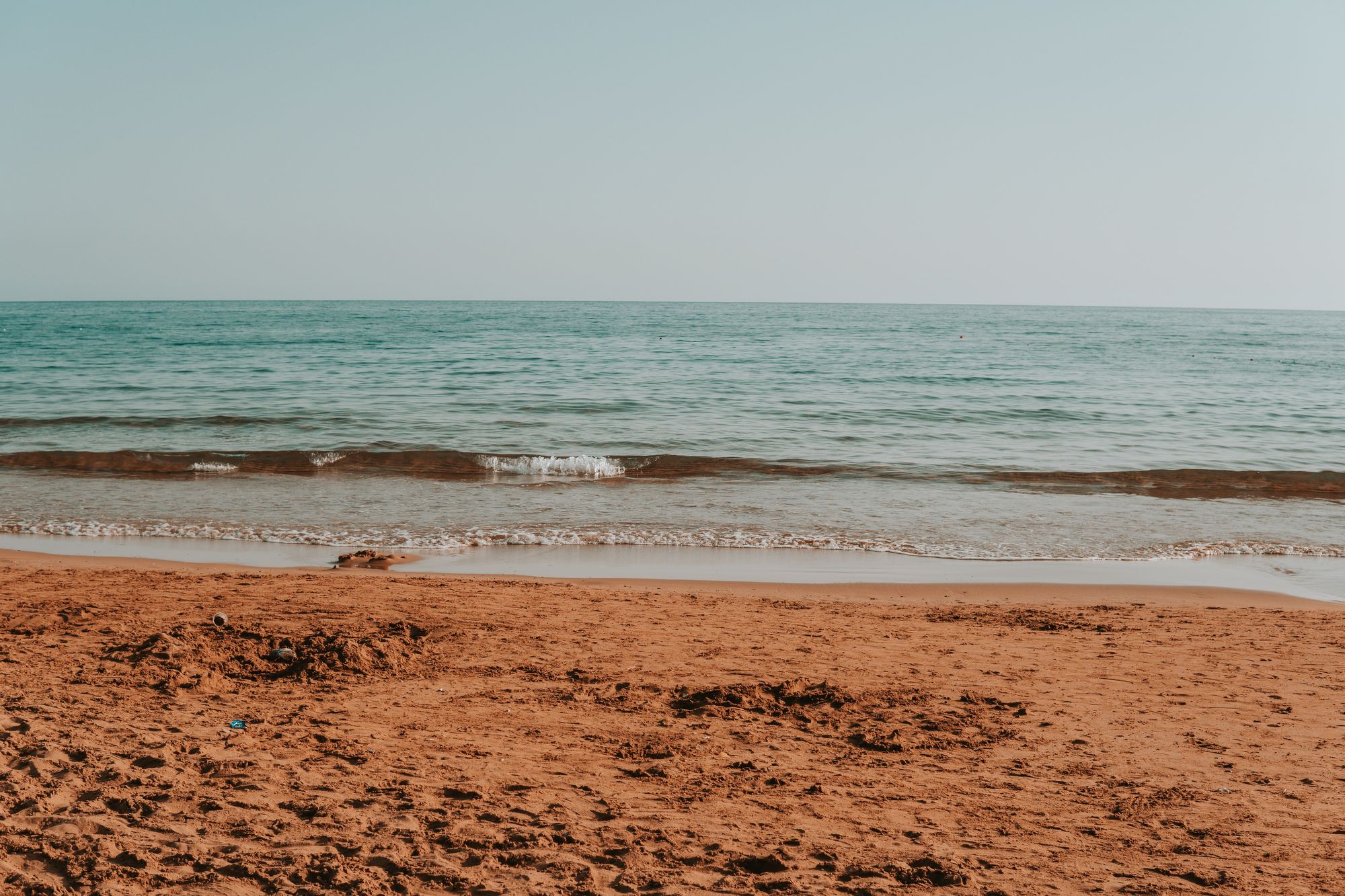 One of the big attractions of Alanya's halal beach resorts is that many of them have their own dedicated beaches for women only. They are completely secure areas – you usually have to give up your mobile phone on the way in – with only female staff, where women can sunbathe and swim in absolute privacy in an all-female environment. They even have their own prayer rooms and restaurants to provide for their guests' needs. These are in addition to mixed family beaches, with a modest dress code, offering plenty of choice for Muslim women.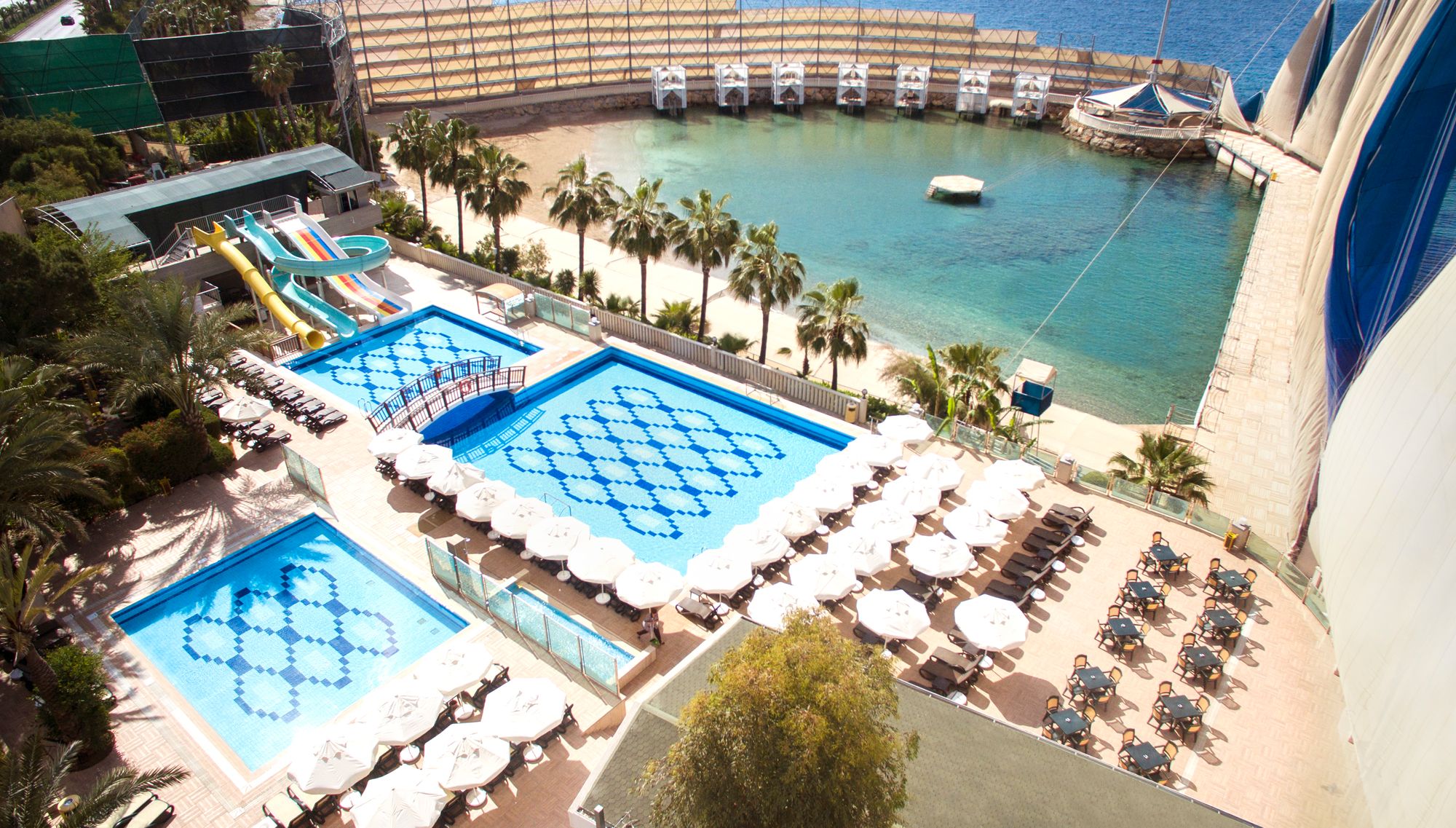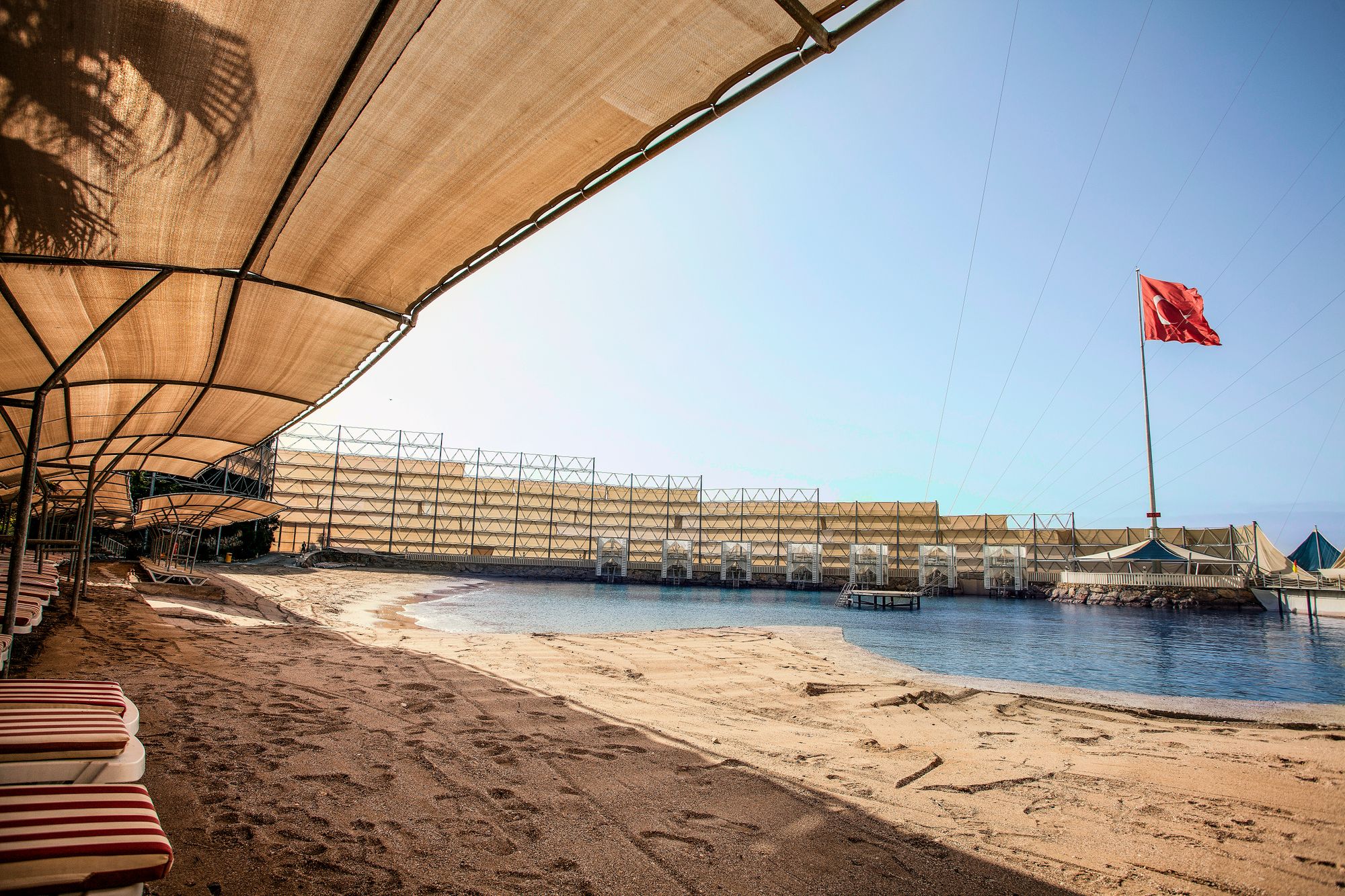 2. Fascinating history
Alanya is in a strategic location on the Mediterranean coast, and has been an important military base throughout the ages, for many civilisations including the Romans, Byzantines, Seljuks and Ottomans. It was given the name 'Alaiye', from which it derives its modern-day name, by the Seljuk Sultan, Alaeddin Keykubat, when he conquered it in 1221 and turned it into the most famous port of his Empire. One of Alanya's best-known sights is its distinctive Seljuk fortress.
Whether you decide to drive, walk or take the cable car up to the top of the hill on which it sits, you will be rewarded by stunning views of the surrounding coastline. It's a great place from which to admire the distinctive turquoise colour of the Mediterranean!  Nearby is the Süleymaniye Mosque, originally built in the 13thcentury, and rebuilt during the reign of the Ottoman Sultan Süleyman the Magnificent. Below the promontory is Alanya's harbour and the intriguing ruins of a Seljuk shipyard or 'tersane', which are well worth a visit.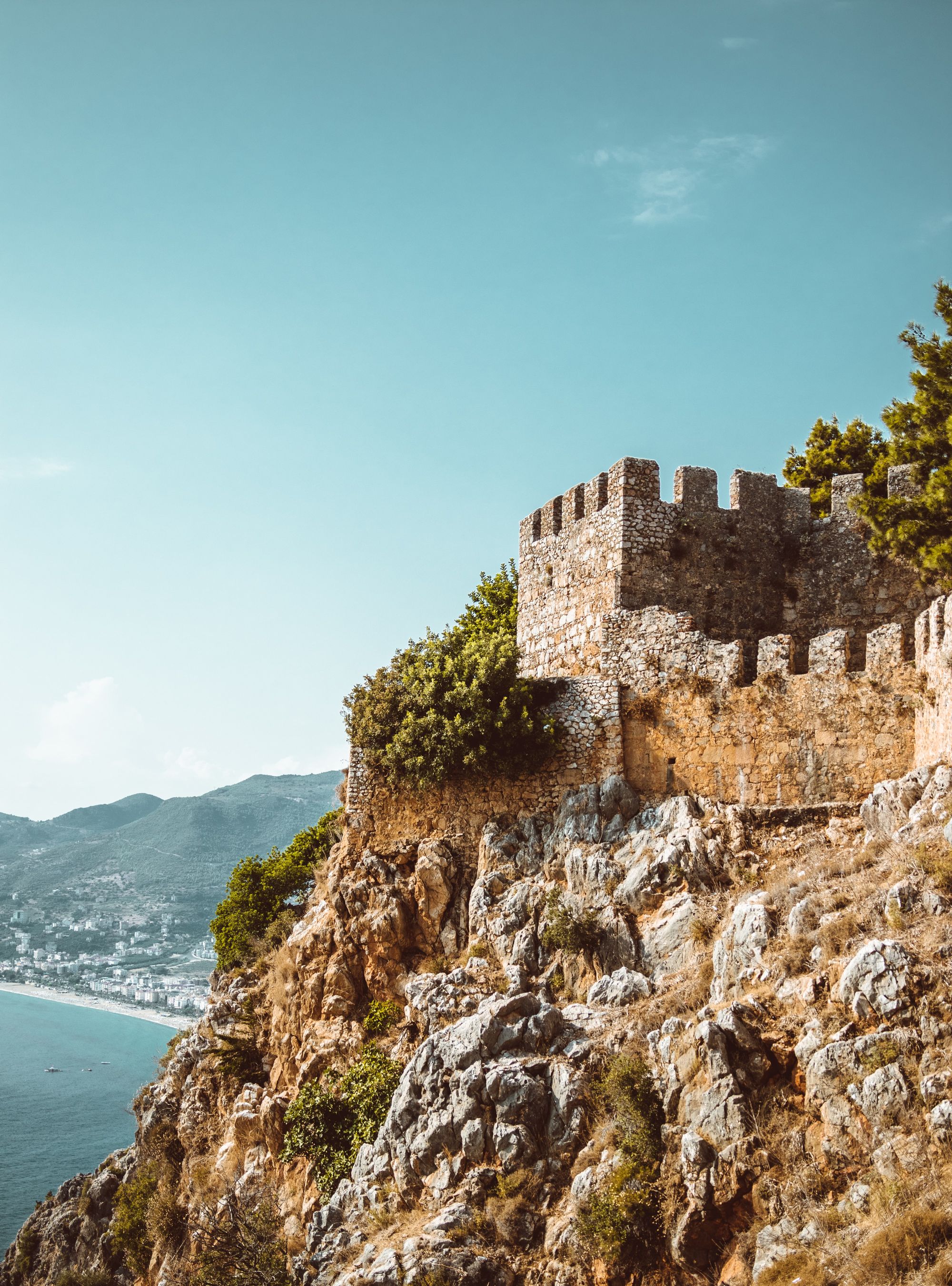 If you're interested in ancient history then it is definitely advisable to set aside some time to travel further afield – either by hiring a car, making use of the local system of 'dolmuș' or shared minibuses, or by booking an excursion. The ancient Roman theatre of Aspendos was built in the 2ndcentury AD and is considered to be one of the best-preserved of its kind.
It has a capacity of 15,000 people and is still in use today for concerts and other performances. Every year, the Aspendos International Opera and Ballet Festival is held here in June and July. The site of the ancient city of Perge, is also interesting to visit as are the beachfront ruins of the ancient city of Side and its spectacular Temple of Apollo.
3. Beautiful scenery
Those visiting Alanya for the first time will probably be surprised to find that the surrounding countryside is extremely lush and green. The Taurus Mountains form a dramatic backdrop to the Mediterranean, and the foothills offer spectacular scenery, covered in fragrant pines.
In the midst of summer, it's great to get away from the coast and enjoy the relative cool of the hills. Head above Alanya to the National Park and beautiful river known as Dim çayı, where you can find restaurants on platforms floating on the river itself, and family picnic areas. Just outside Side, a little over an hour's drive from Alanya is the Manavgat River, where you can take a boat trip and see the impressive waterfalls. Another interesting phenomenon, characteristic of the scenery of the area, is the formation of unusual caves. Whilst staying in Alanya, make sure to visit the Damlataș Caves, whose atmosphere is said to be beneficial for those who suffer from asthma and other breathing complaints.
4. Delicious halal food
The vast majority of Turkey's population is Muslim and you will find that the default option here is for all food to be halal. Turkish cuisine is one of the best in the world and ingredients are usually fresh and locally sourced. In fact, most of the fruit and vegetables which you will eat in Alanya's hotels is grown locally - the region is famous for its bananas, oranges and other citrus fruits.
A traditional meal consists of small plates of starters known as 'meze' followed by grilled fish or meat – usually lamb or chicken. Turkey is famous for its succulent kebabs – try köfte which are small meatballs, șișkebab on a skewer or the döner kebab, which tastes nothing like the version you often find in Europe! Desserts are syrup-soaked treats such as baklava, often made with pistachio and other nuts. Turkish food is packed with flavour, but traditionally not too spicy.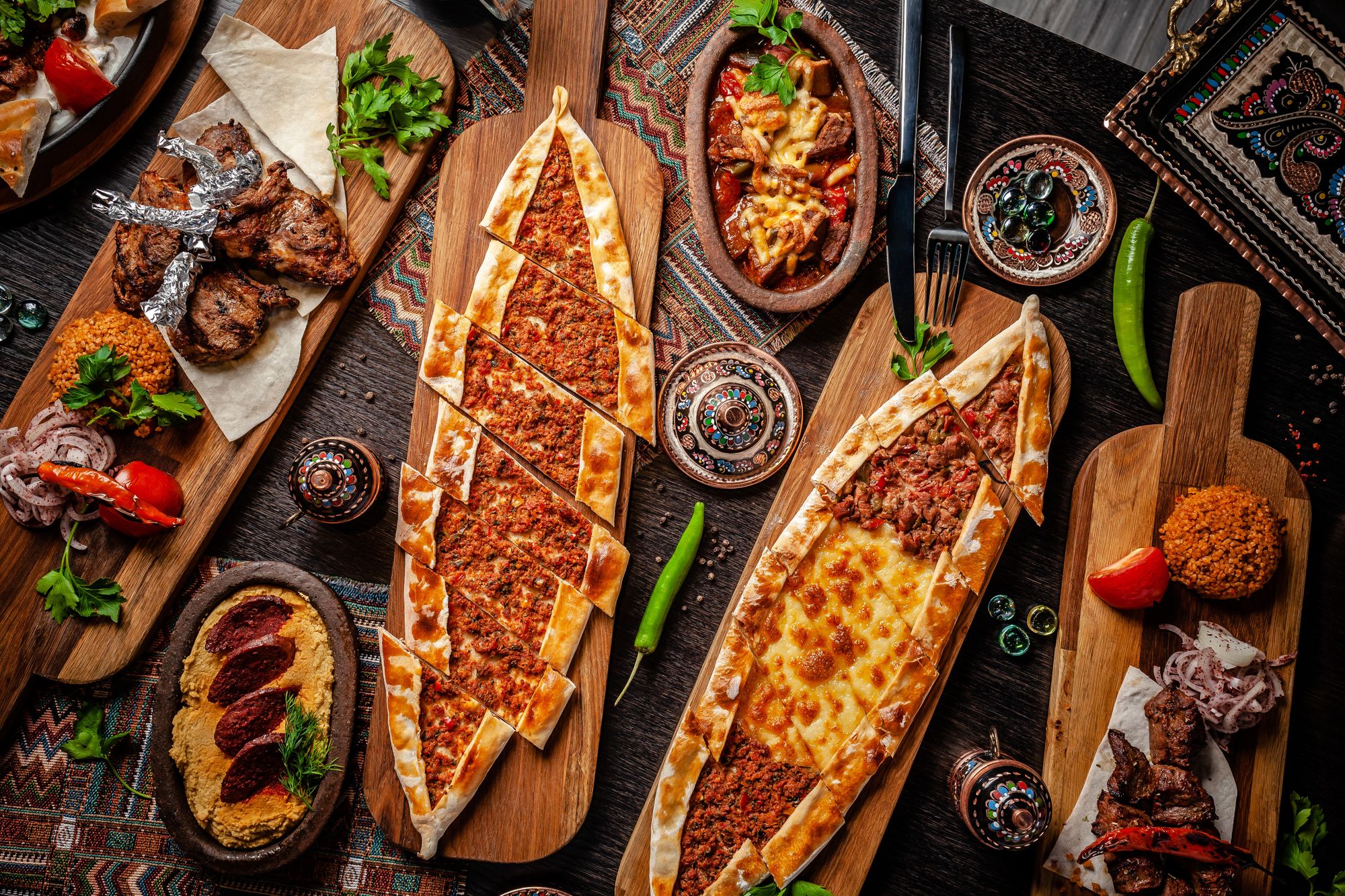 It is also relatively easy to find alcohol-free restaurants and cafés, which are mostly establishments serving the local community. Halal-friendly resorts in the Alanya region are all alcohol-free and serve only halal food. Most are offered on an all-inclusive basis and provide a wide variety of local and international specialities.
If you are travelling from Europe, an added bonus for Muslims is that international fast-food chains in Turkey all sell halal meat, so if you are a fast-food fan, you will be spoilt for choice.
5. Perfect for an active holiday
Even the most adventurous of holidaymakers, will not get bored in Alanya. There is a huge variety of watersports available from its sandy beach, including parasailing, kayaking, windsurfing and jet skiing. Learn to scuba dive or enjoy snorkelling in the clear waters.  Alternatively, take a boat trip known as a 'blue cruise', named after the turquoise waters, to explore the surrounding coastline with its unusual caves and beautiful bays.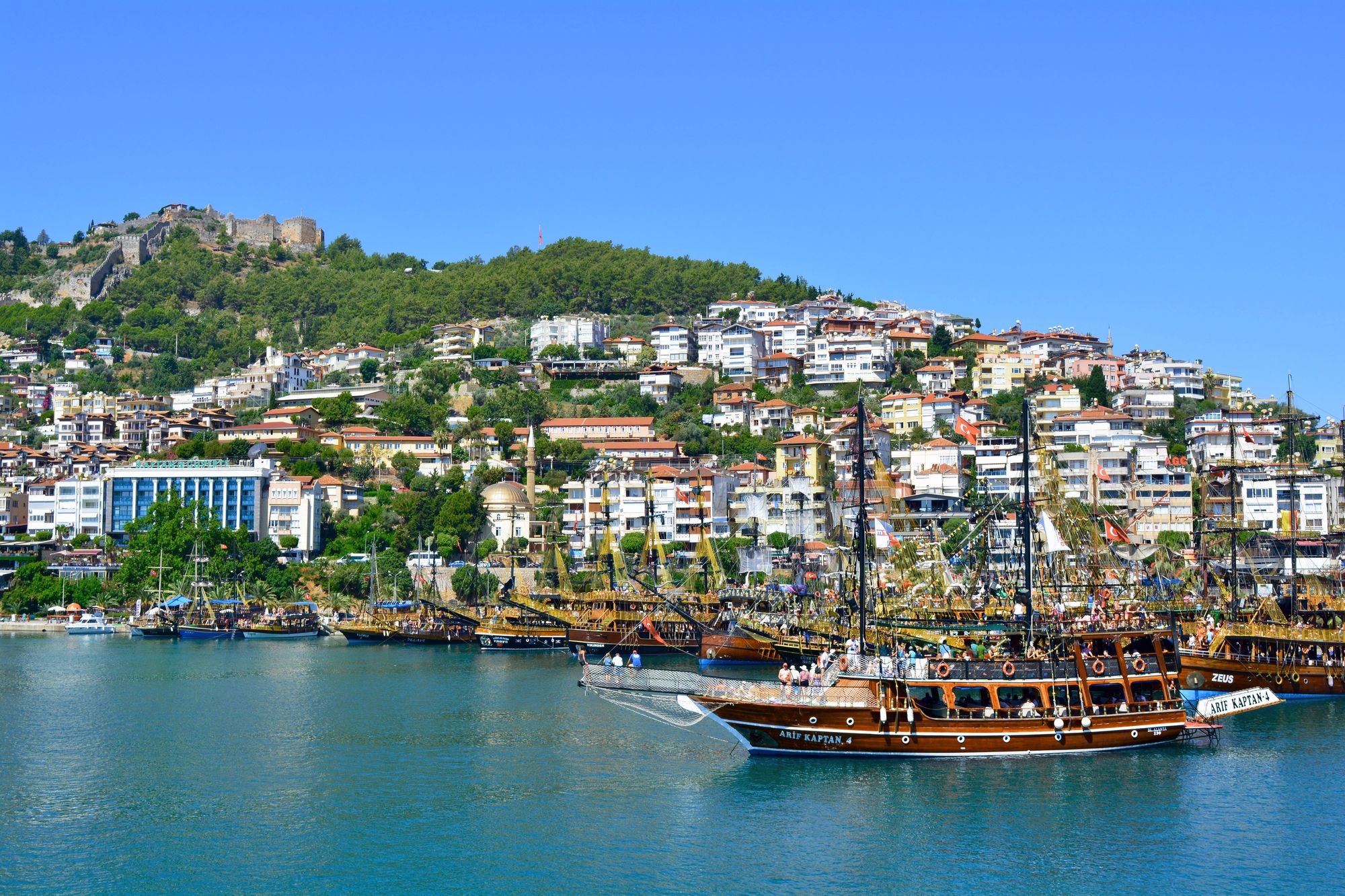 Heading inland, you have the opportunity of white-water rafting on the Köprüçay River in the stunning Köprülu National Park, with its impressive canyon. Those who prefer to stick to dry land can try quad biking, take a jeep safari, or enjoy mountain biking.
If you like your sports to be slightly more sedate, then nearby Belek, just an hour's drive away from Alanya,  is the Turkish golf capital, with more than 14 world-class golf courses surrounded by beautiful scenery. Also in Belek is the fantastic Land of Legends theme park, which is home to a myriad of fun water-themed rides and 41 water-slides, as well as the open-air aquarium where you can enjoy unique experiences such as swimming with dolphins.
However you choose to spend your holiday - Alanya has a huge choice of activities to suit all ages.
6. Value for money – shopping for souvenirs.
Turkey is excellent value for money. It is difficult to find resort hotels of this quality at the same price anywhere else in the world. Especially if you book in advance, you will find that you can benefit from early booking discounts, which represent savings of up to 40%, compared to those who book within a couple of months of travel. Staying on an all-inclusive basis makes it easier to budget, especially for families travelling with children. If you do decide to eat out, however, you will find that local restaurant prices are very reasonable.
If you're planning to take home some souvenirs of your trip then local markets offer some interesting choices, as well as being a great shopping experience. The main street market in central Alanya takes place on Fridays, and there is another market held in the west of the city on Tuesdays. Soaking up the colours, sounds and smells of the markets is an experience in itself! Those who prefer international brands or want to shop for the textiles for which Turkey is famous may also want to visit one of the city's many malls. Leatherware, cotton goods and silk are all popular!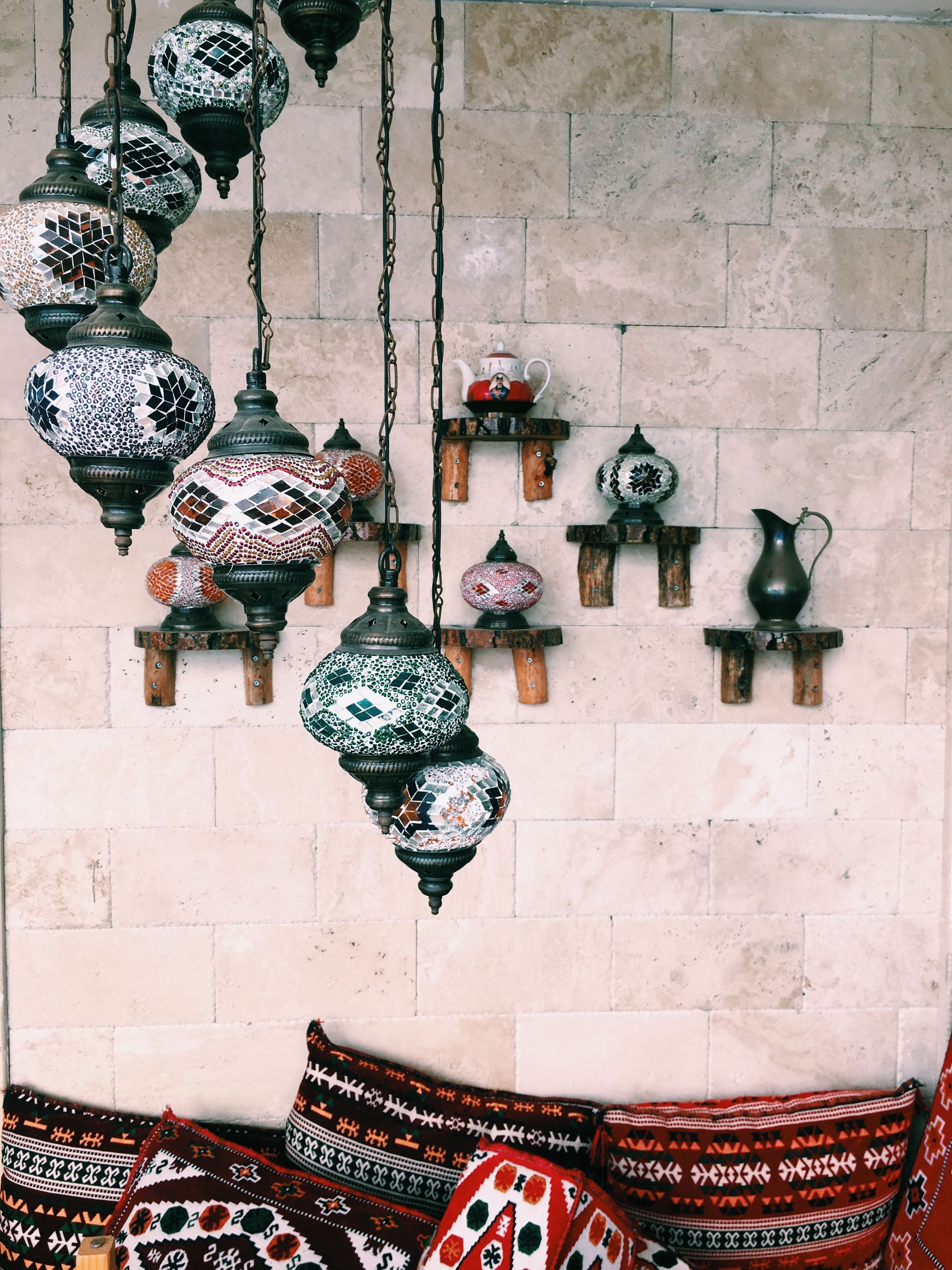 7. Women-only facilities
Alanya's halal-friendly resort hotels offer a huge amount of choice to Muslim women. Choose whether to enjoy the mixed beach or swimming pool, or make use of the women-only amenities. Many hotels have separate beach areas for women, which are perfect for sunbathing and also offer the possibility of swimming in the sea. These are secure private areas, staffed completely by women, which cannot be viewed from the outside, offering women the opportunity to swim and sunbathe in an all-female environment. Many halal-friendly resort hotels also have indoor and outdoor swimming pools, as well as spas, catering only for women. The women-only areas in many of the halal-friendly beach resorts, also include cafés and prayer rooms, providing complete convenience.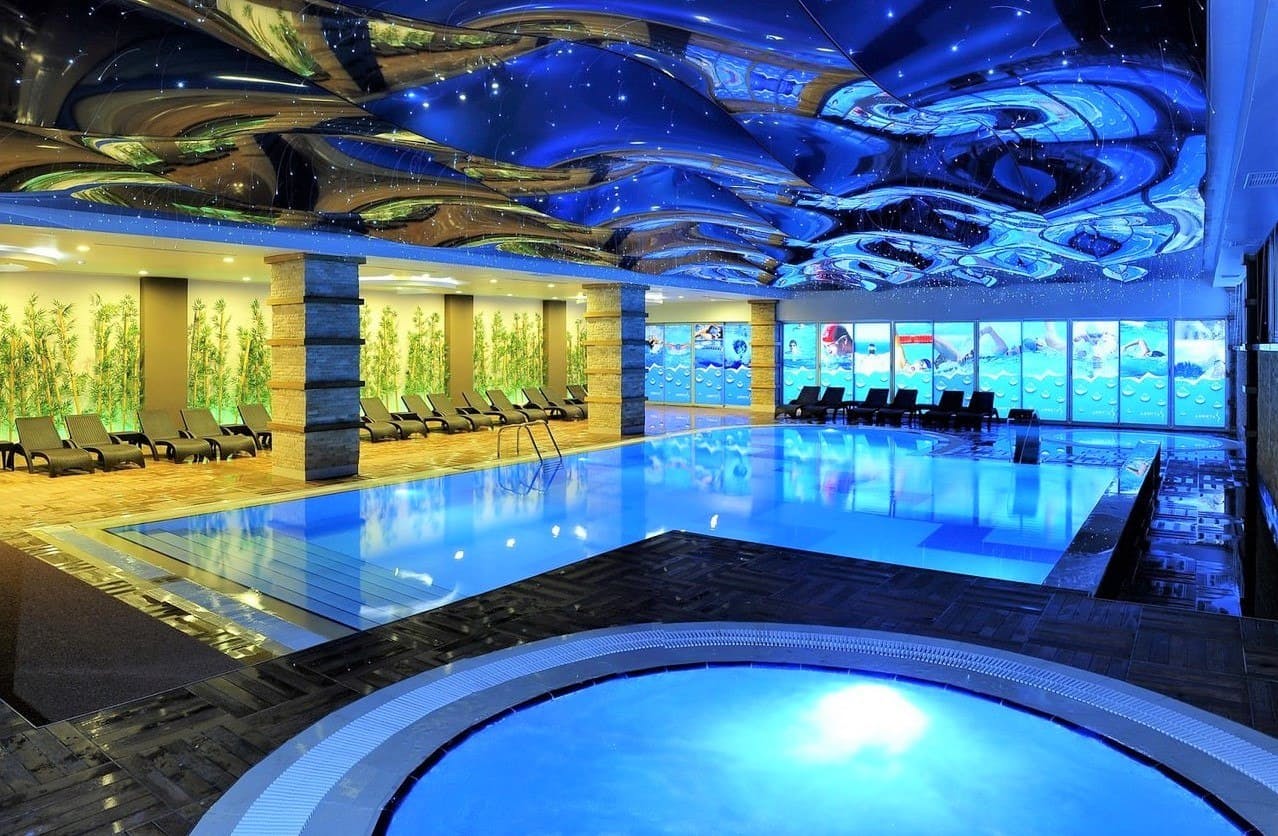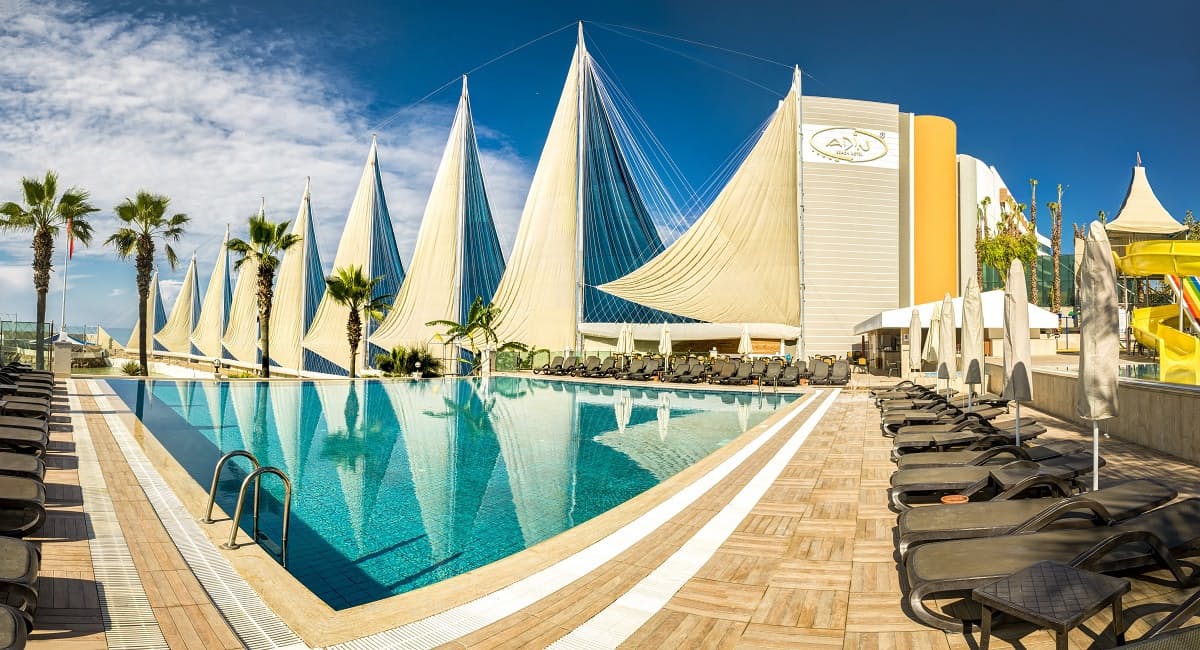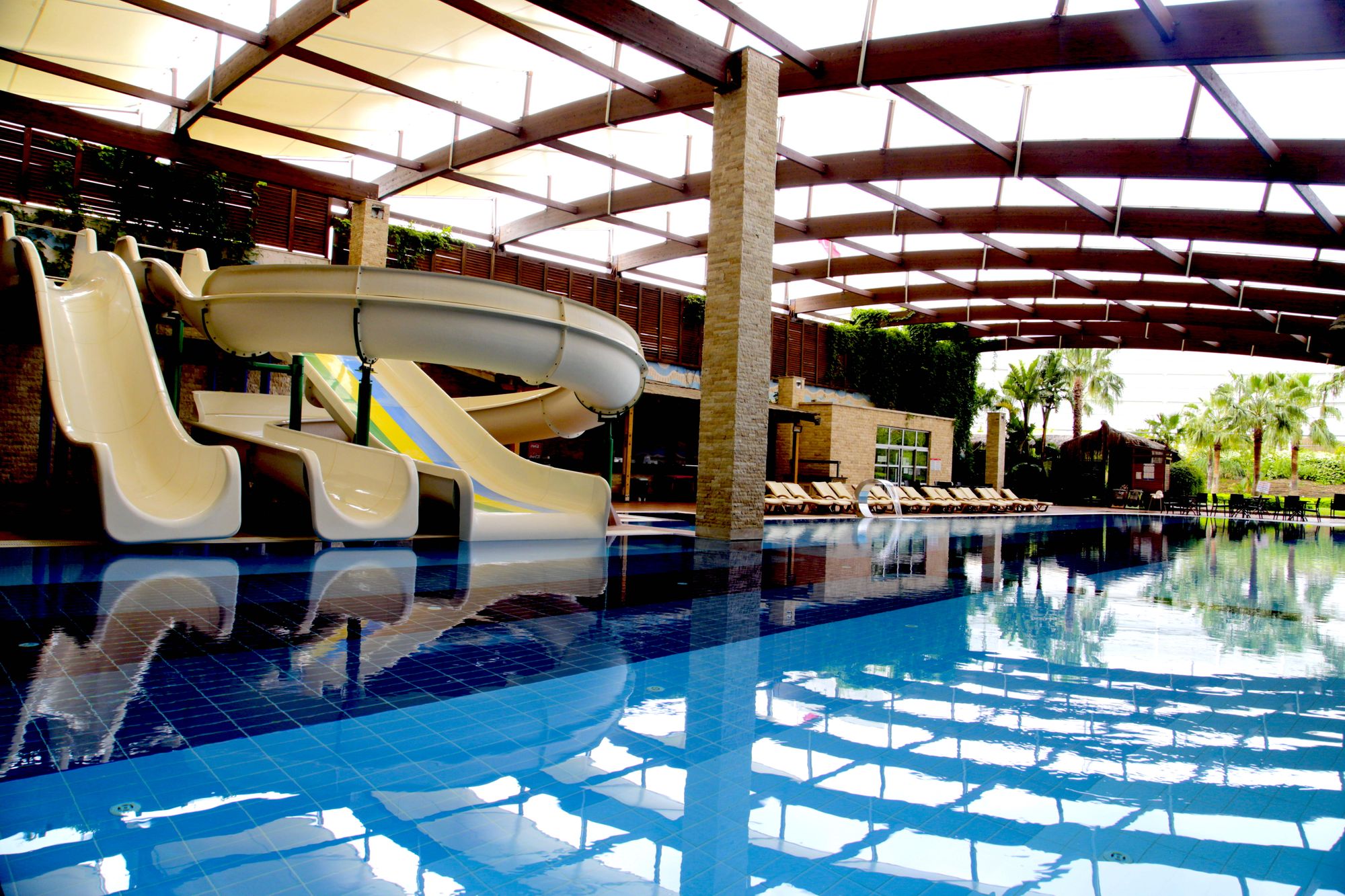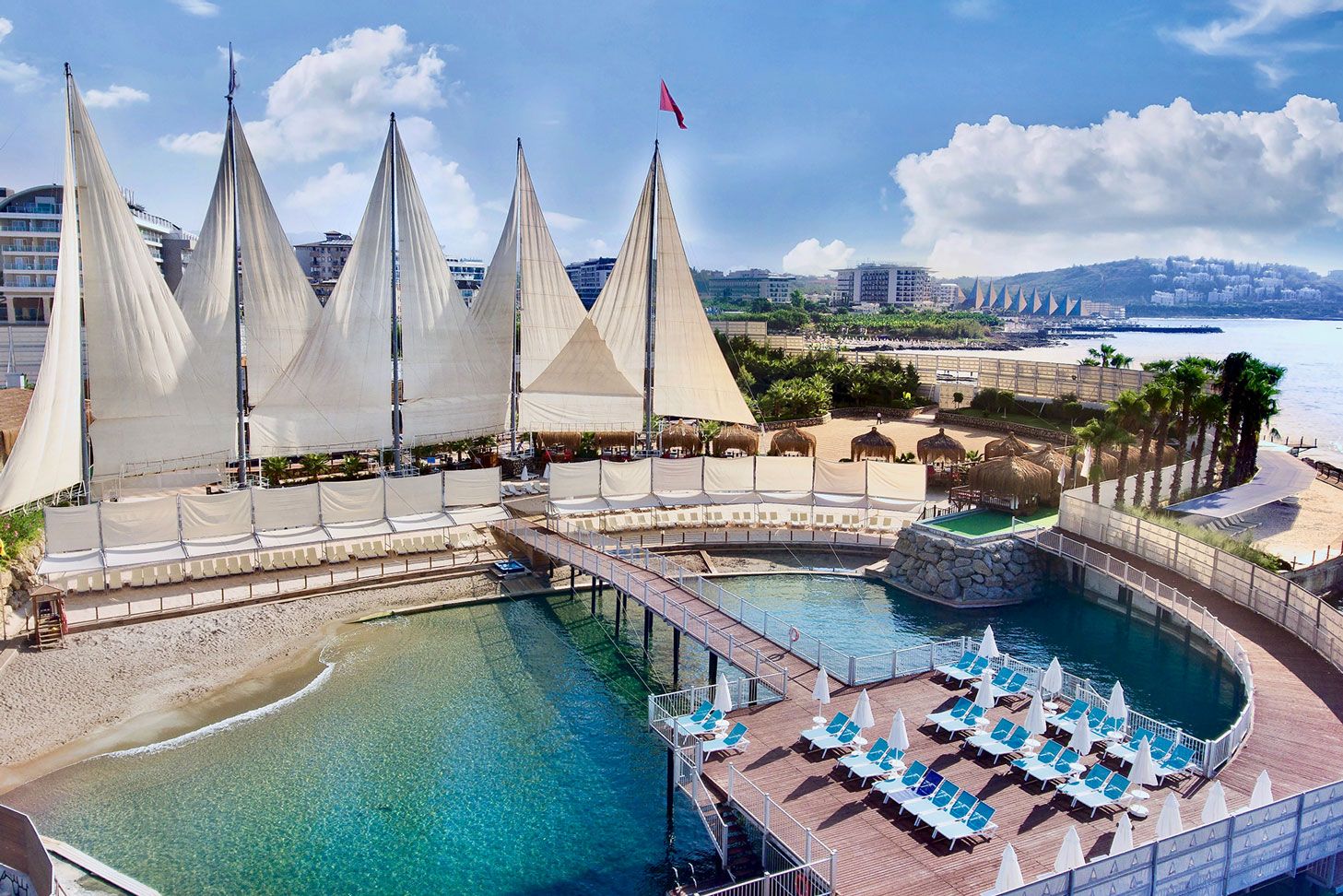 Those looking for a ladies-only beach with the opportunity to swim and sunbathe in an all-female environment should consider a stay at a seafront hotel such as Adenya Resort, Wome Deluxe or Adin Beach Hotel. Alternatively, Modern Saraylar has a hillside setting, but boasts its own private beach area nearby, reached by a free shuttle service.
8. Year-round sunshine
The Antalya region of Turkey, where Alanya is situated, has one of the best climates in the country. Summers are hot and dry, with temperatures usually in the 30s in July and August. The holiday season is long, starting from April and lasting right to the end of October, when the average high temperature is still around 25°C.
It is often possible to swim in the sea well into November, and even throughout the winter months there is a minimum of 5 hours of sunshine a day on average. This makes Alanya a pleasant destination to visit all year round, especially for those who wish to make use of the milder weather to explore the fascinating history and beautiful scenery in the region. Often there are great bargains to be found for those who are able to travel to Alanya's halal-friendly resorts outside school holidays.
9. Family-friendly environment – great for children
Alanya's halal-friendly resort hotels are perfect for families with children. Most offer a range of amenities aimed at their youngest guests, including kids' clubs, swimming pools with fun slides and children's playgrounds.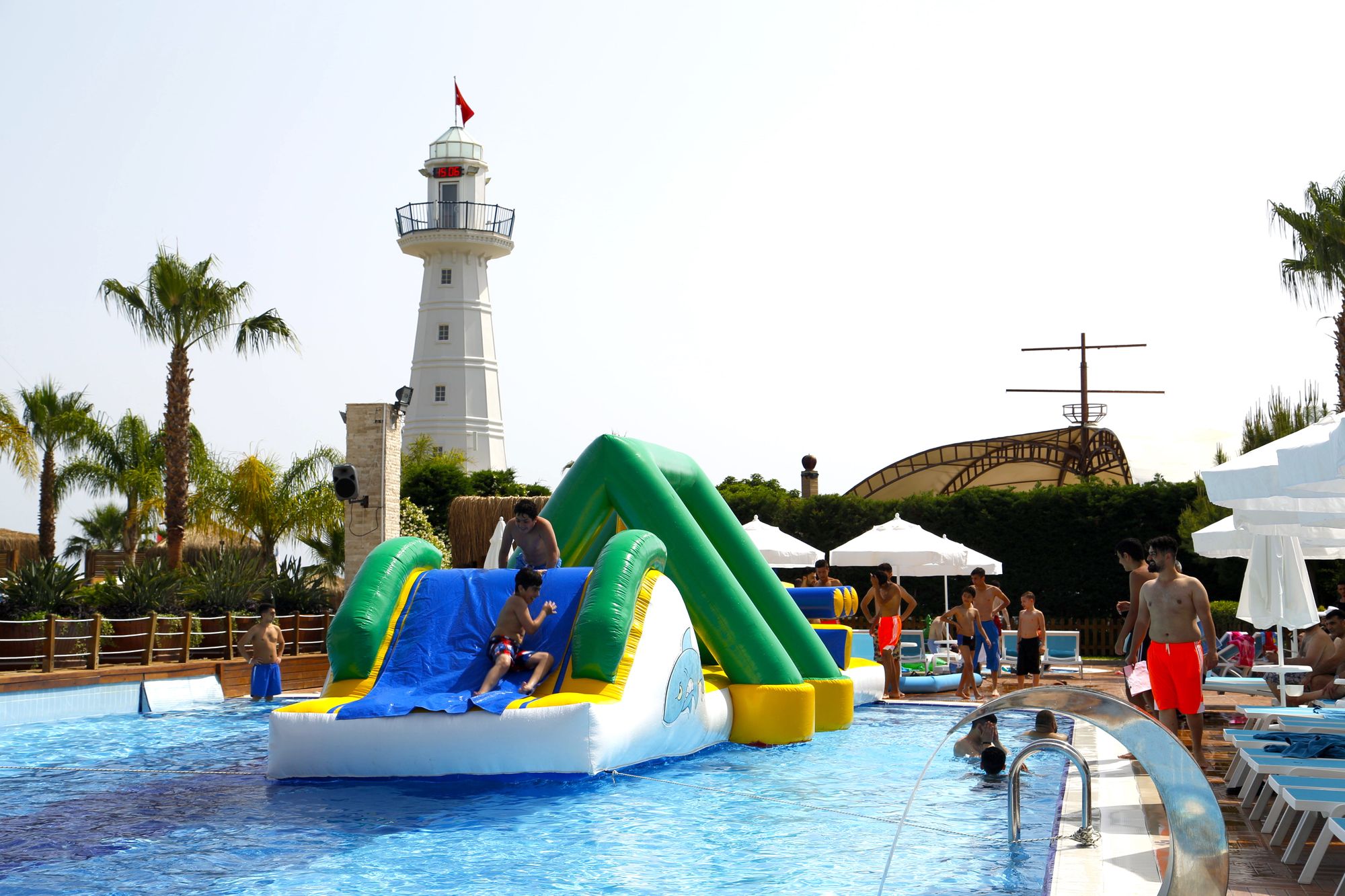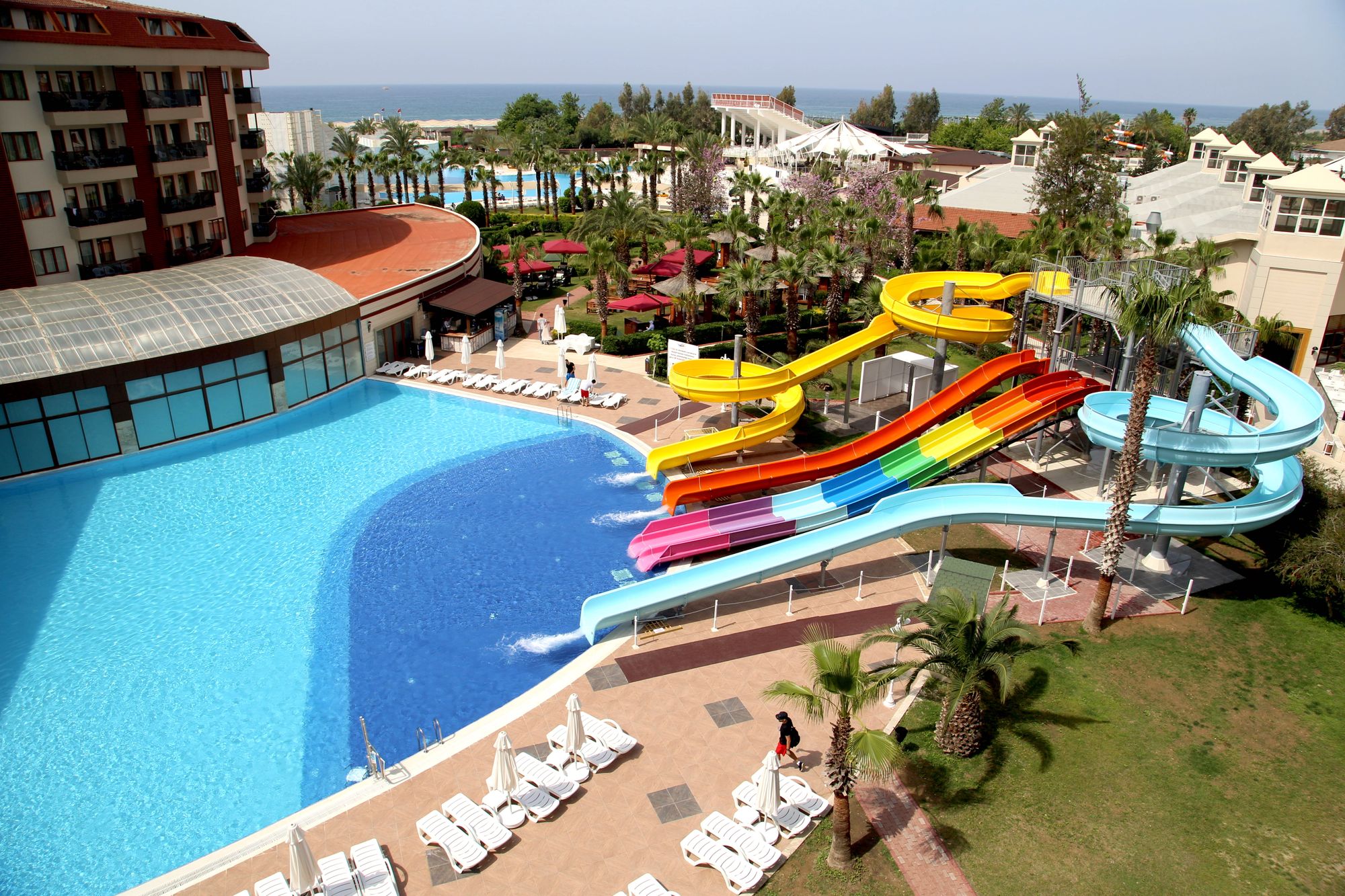 Many also have special children's entertainment programmes which take place during the summer season, including games, activities and musical entertainment. Some even have children's games rooms and funfair rides. One of the main reasons why Muslim families choose to stay in our halal-friendly resorts is for the peace of mind of knowing that all entertainment is family-friendly. Of course, it also helps that many of our Alanya resorts are offered on an all-inclusive basis, making it much easier to cater for fussy eaters, as well as making it easier for families to budget, without having to pay extra for every treat.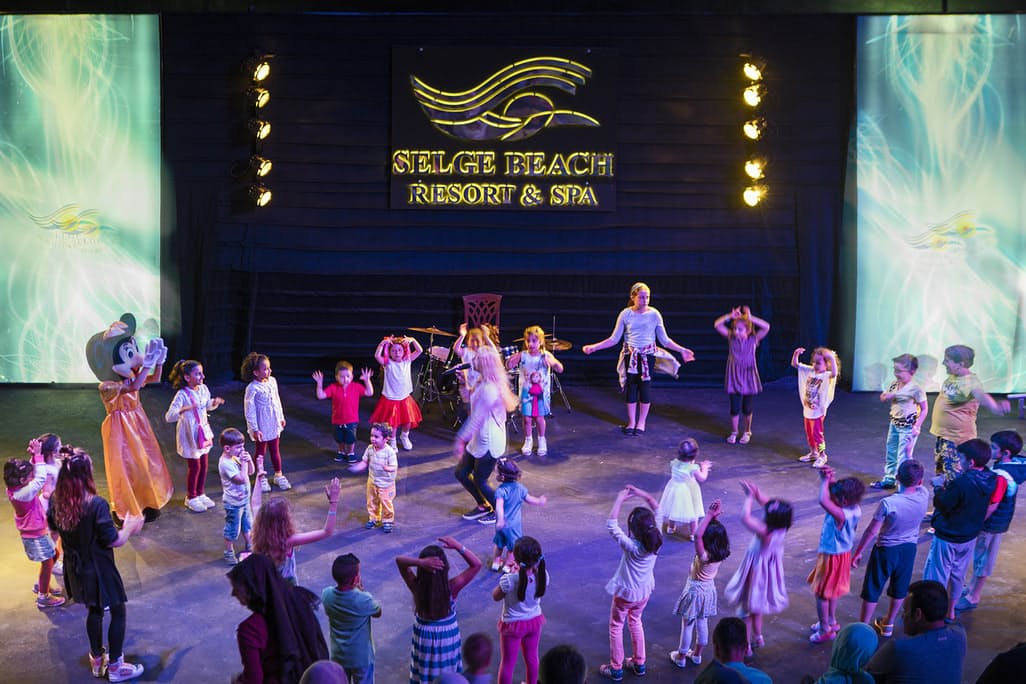 10. Excellent spa facilities – try a Turkish Bath
Many of Alanya's halal-friendly resort hotels boast excellent spa facilities. Although they generally offer a wide range of treatments and amenities, this always includes, of course, the world-famous Turkish Bath or Hammam. Even the most modern hotels follow the age-old traditions when it comes to the Turkish Bath, offering the traditional treatments of kese, which involves scrubbing the body with an abrasive cloth or glove, to get rid of the dead skin cells, followed by köpük,a foam massage to rid the body of toxins.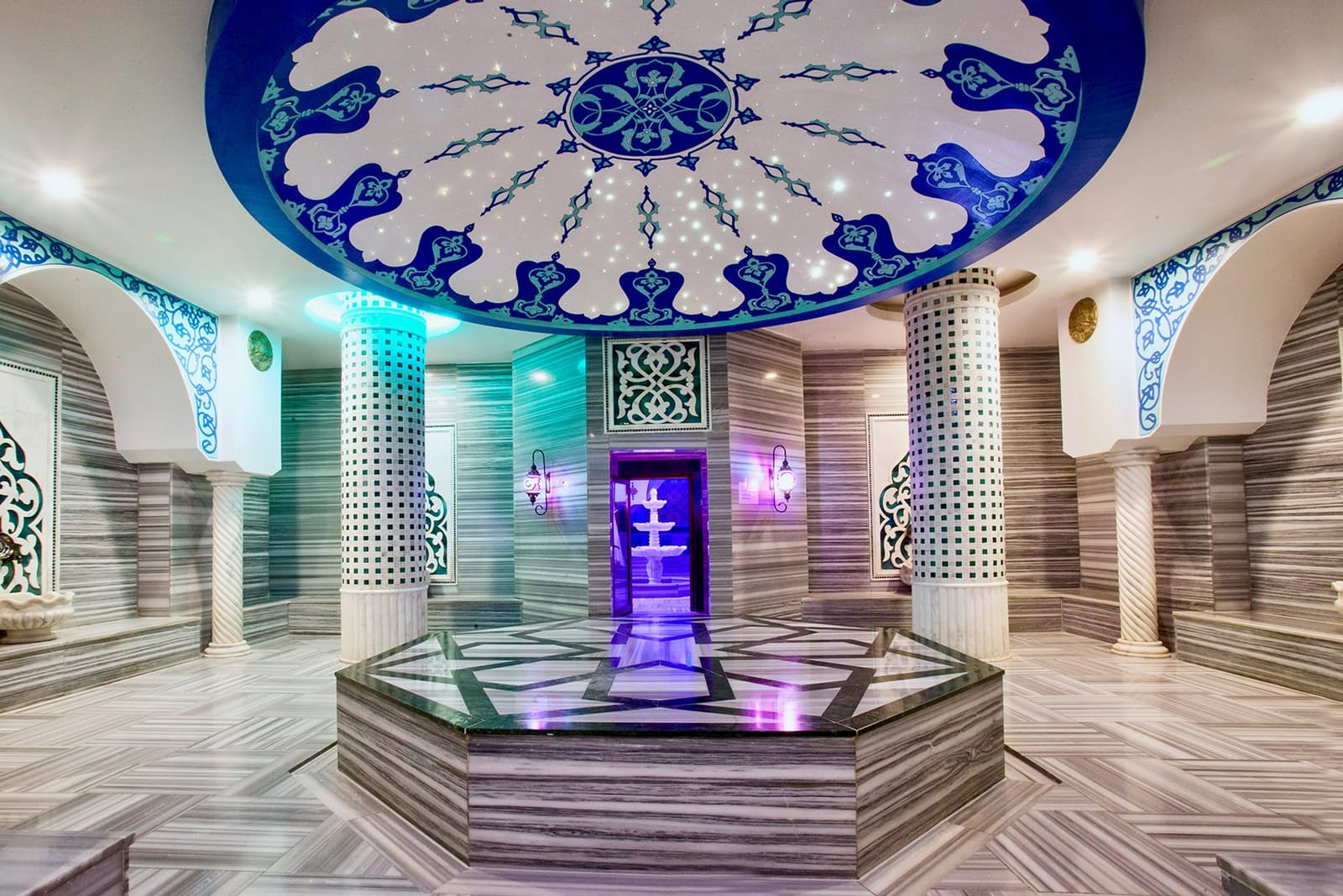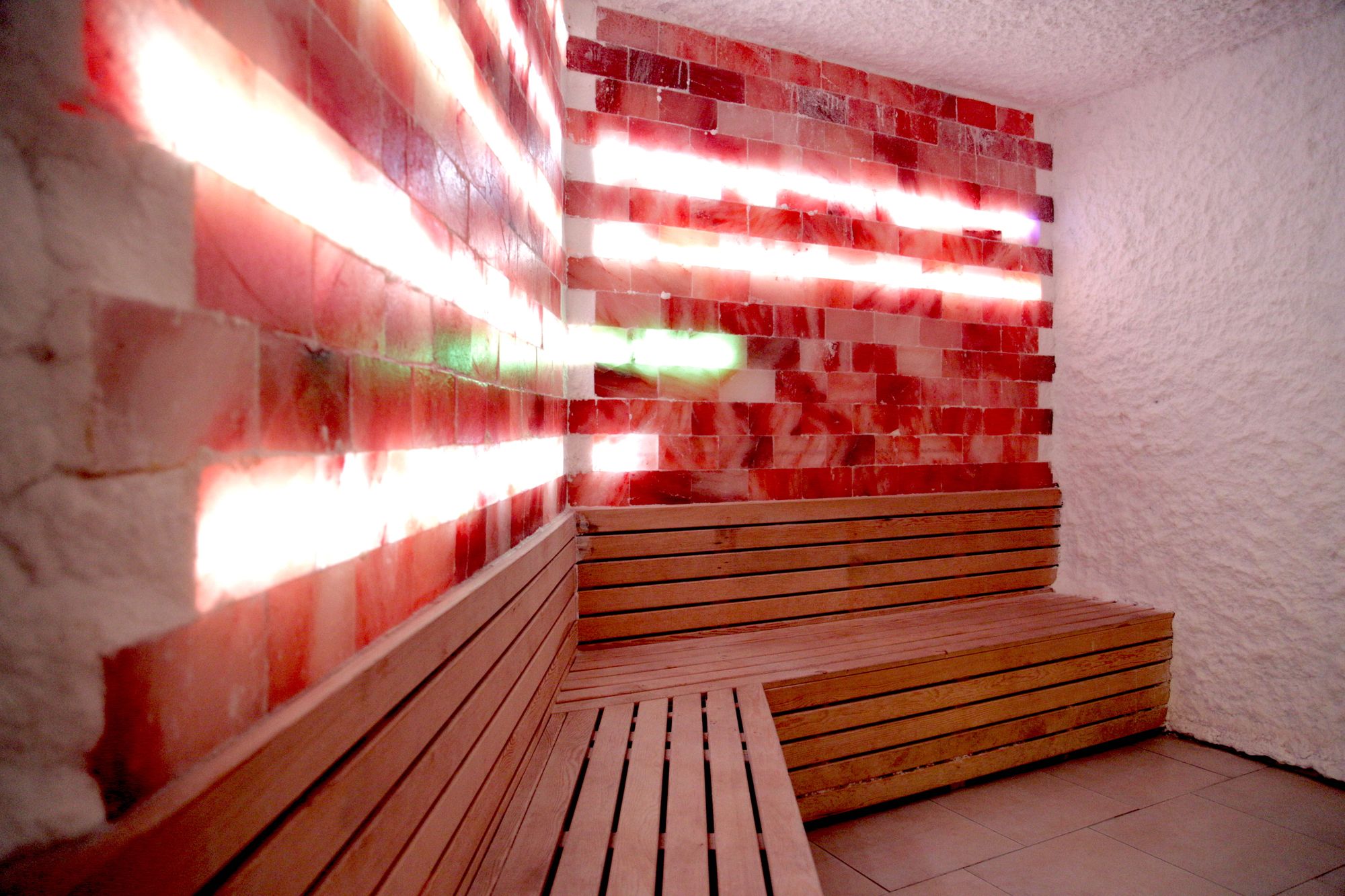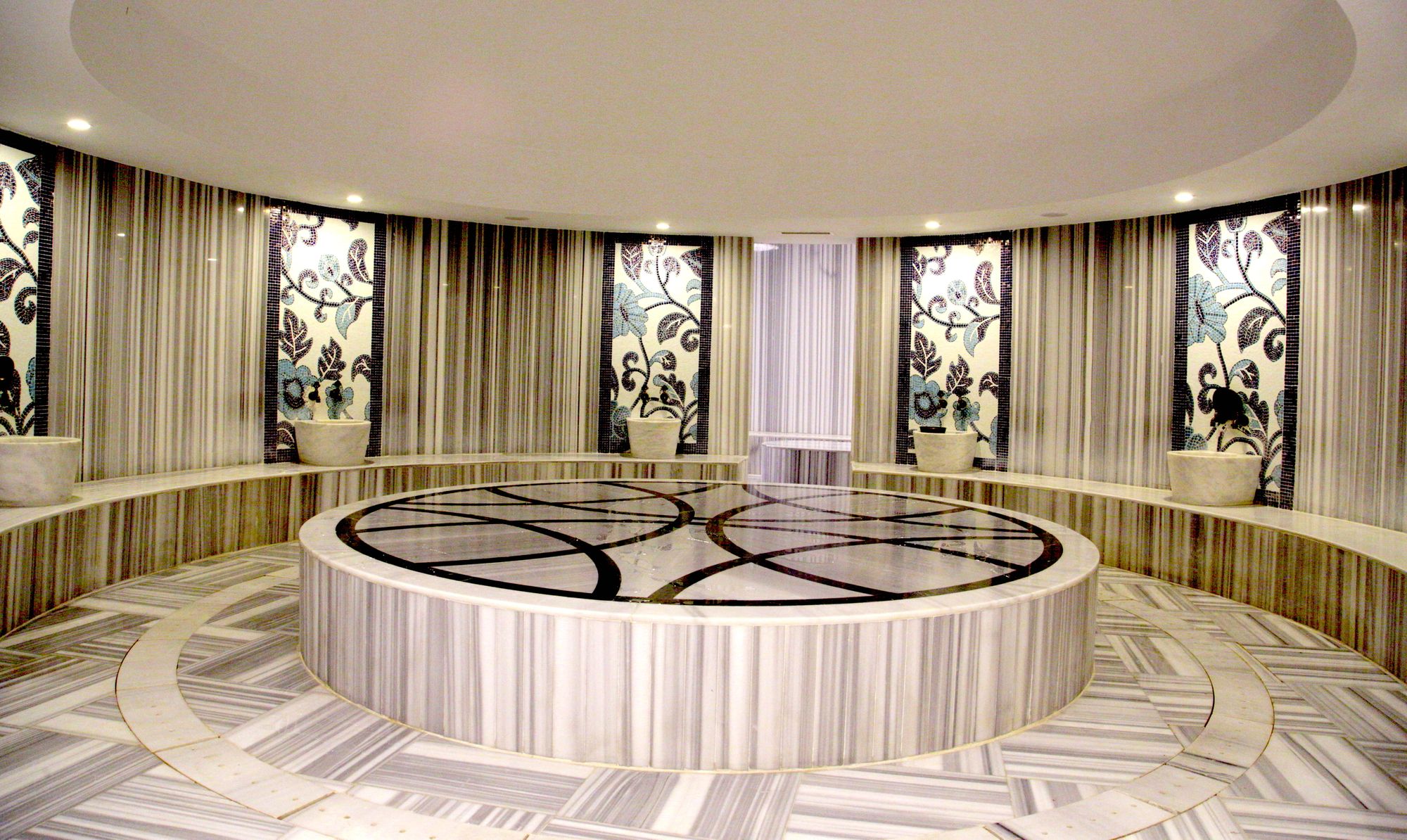 You are sure to emerge feeling healthy, refreshed and rejuvenated and looking glowing. It's an excellent idea to enjoy a traditional Turkish Bath treatment at the beginning of your holiday in Alanya giving you a great base for a glowing suntan.
How to get to Alanya

Most of those visiting Alanya will arrive at Antalya International Airport, which is one of Turkey's busiest airports, located 13km northeast of the regional capital of Antalya. It handles over 30 million passengers per year, with flights from 327 different destinations worldwide, served by both domestic and international airlines. It is approximately 2 hours transfer time from Antalya Airport to central Alanya, reached by regular shuttle bus or taxi services.
Those arriving by domestic flight, may choose to arrive by local flight services from Istanbul or Ankara  to Gazipașa Alanya Airport. The transfer time from here to central Alanya is around 1 hour, by taxi or local shuttle bus service.

Browse HalalBooking's halal-friendly resort hotels in Alanya or check out our guide to halal-friendly holidays in the Antalya region.