Tunisia: The Pearl of the Maghreb
With just a 2 hour-flight from Paris and under 3 hours  from London, Tunisia is a favoured sunny halal-friendly destination for European holiday-makers all year round. Nicknamed "the pearl of the Maghreb", Tunisia is endowed with exceptional and varied panoramas: desert, beaches and mountains.
Located between the Sahara Desert and the Mediterranean Sea, Tunisia has wonderful natural resources which guarantee a change of scenery.
Whether you love culture, adventure, history or lazing around, you are sure to find what you are looking for during your holiday in Tunisia.
Discover 6 of the most beautiful places to visit in Tunisia.
1. Explore the capital: Tunis
Tunis is a city steeped in history. Its charm lies in its great cultural wealth between its new and its old city, the medina of Tunis.
The best way to explore Tunis is through its narrow streets. The medina and the souk are lively and colourful places that have retained all their authenticity. You will find many souvenirs there, in particular the famous Tunisian hat, the Chéchia.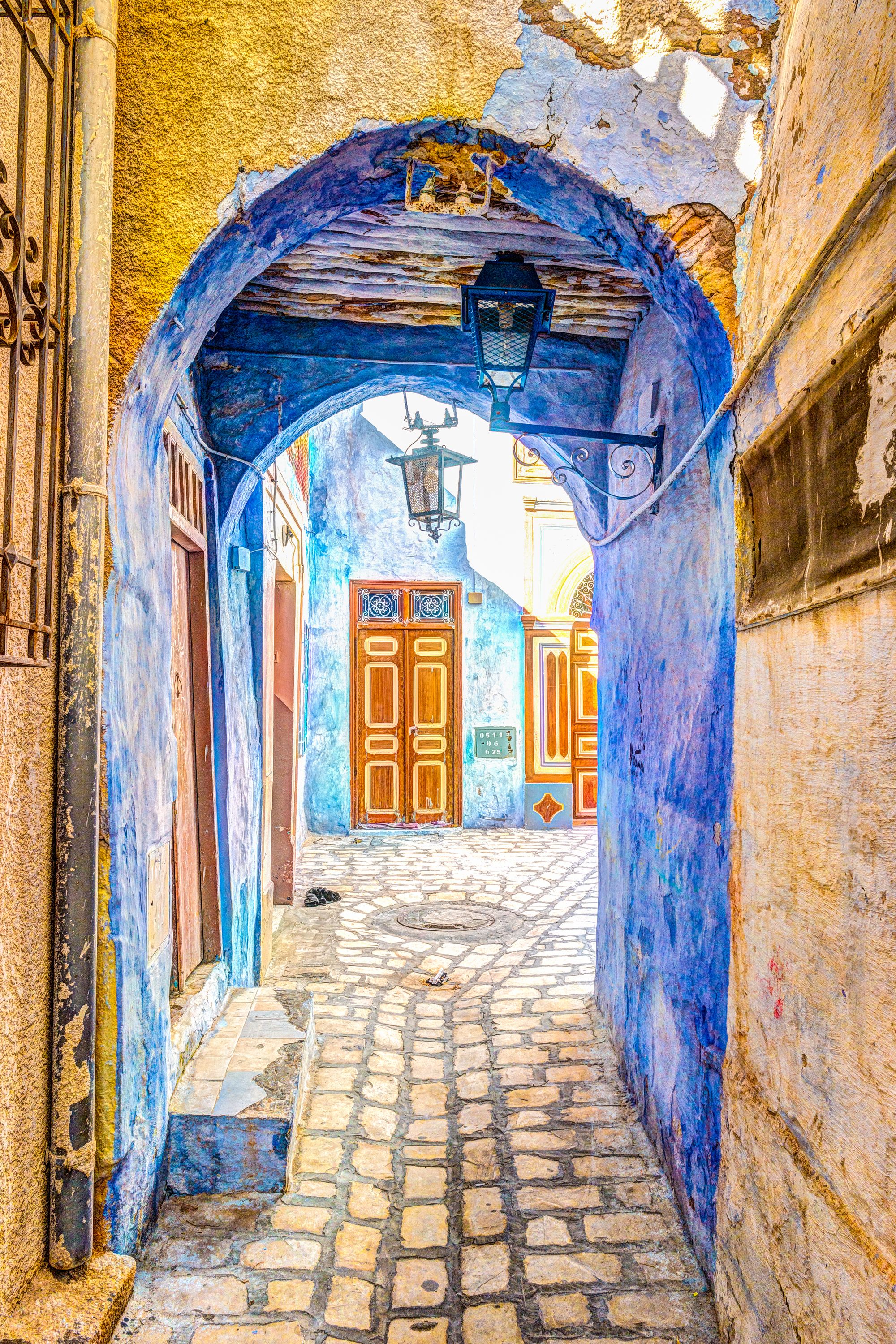 If you love Arab history and architecture, visit the Zitouna Mosque, also named "The Olive Tree Mosque". The mosque has 184 columns and 9 entrances and is the oldest sanctuary in the capital.
Do not miss the sumptuous palaces of the city: Dar Hussein and Ben Abdallah.
Finally, visit the must-see african Bardo National Museum which displays a wealth of archaeological findings, relics and the finest collection of mosaics from the Roman period.
Dar El Jeld is a sublime restaurant a few steps from the medina of Tunis. The restaurant offers refined and authentic Tunisian cuisine with magnificent oriental decor.
Stay at the 5-star Movenpick Hotel du Lac Tunis, sublimely located on the shores of the Lake of Tunis and offering women-only facilities.
Discover all of our halal-friendly properties in Tunis.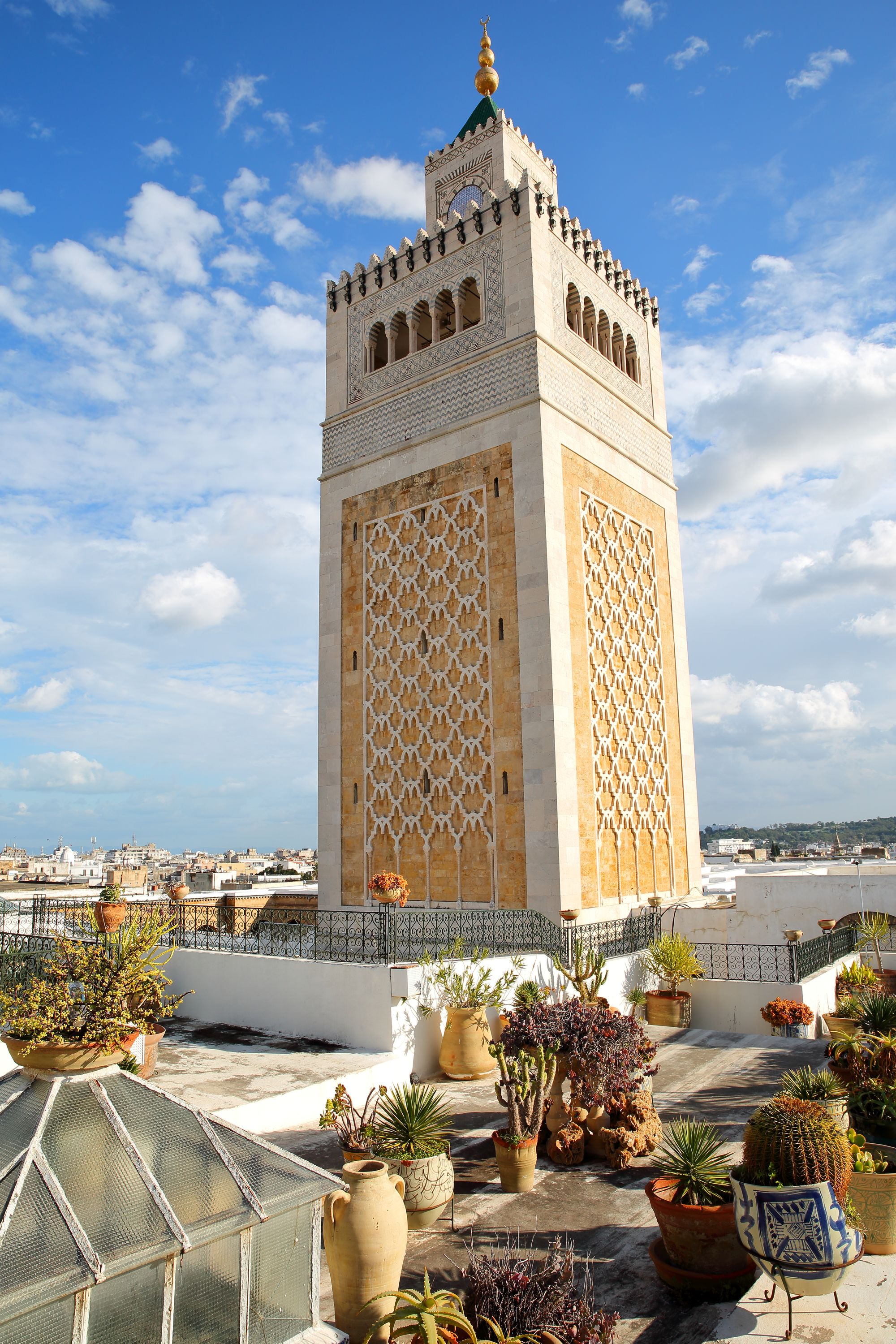 2. Carthage : in the footsteps of history
Located in the north-east of Tunis, the ancient city of Carthage with its 2000-year-old past takes you into a journey through history. Explore the ruins of ancient times and Roman times with crumbling columns and blocks of marble.
The Carthage Museum houses very beautiful sarcophagi, amulets of Egyptian deities and an impressive collection of Punic ceramics.
Family vacations are also made for fun! Spend a day at Carthage Land Amusement Park. It offers many outdoor activities such as boats and rides, a water park and animation shows throughout the day.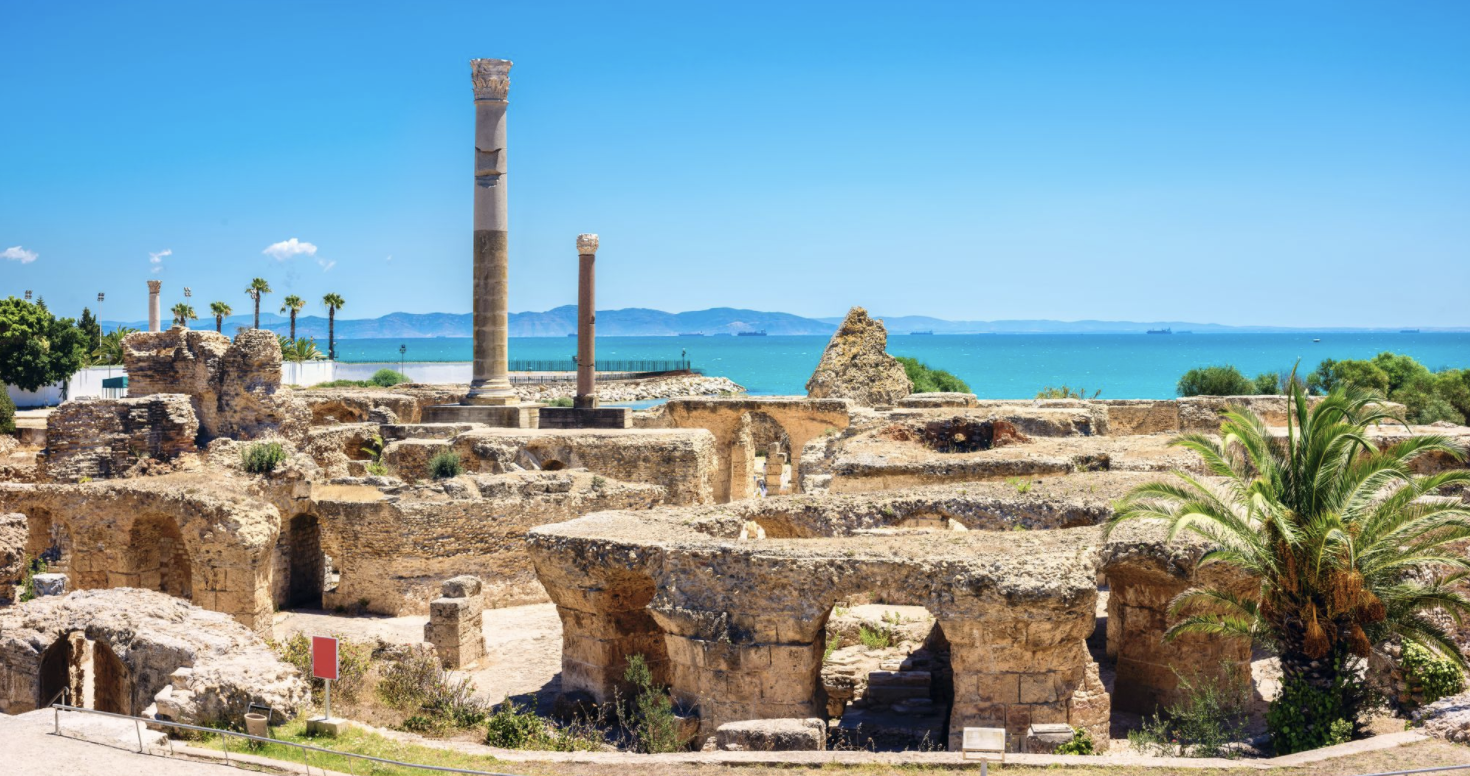 The Restaurant Au bon Vieux Temps will delight your taste buds, it offers local Mediterranean and authentic halal cuisine in a traditional setting with a sea view and serves no alcohol.
Stay at the The Cliff House, a spacious modern villa with 1 bedroom and sea view.
Discover all of our halal-friendly properties in Carthage.
3. Sidi Bou Saïd: the meeting place for artists
Sidi Bou Saïd is a village located about twenty kilometres north-east of Tunis. Perched on a cliff, it is famous for its unique colours and its Arabic and Andalusian architecture. In the 17th century, the village was a source of inspiration for artists.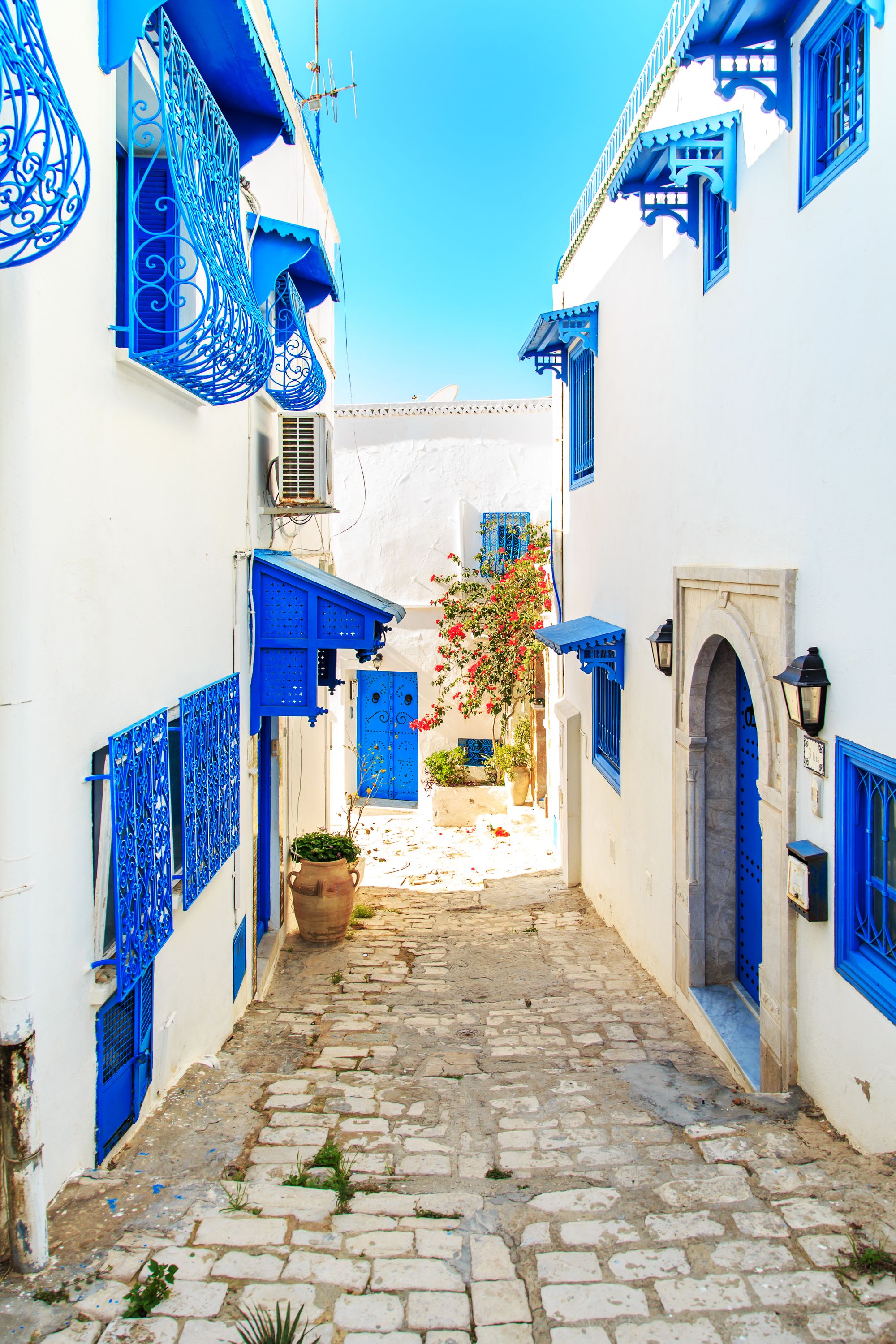 Its beautiful Mediterranean colours earned it the nickname of "little white and blue paradise", with  its whitewashed houses and contrasting vibrant blue doors.
Due to its architectural assets, it is also one of the most picturesque villages in Tunisia, ideal for lovers of exceptional photography.
In its steep and winding streets you will find small kiosks selling local specialties such as Sfenj, delicious sweet donuts. You can also enjoy a small tea at the Café des Nattes. You can admire the sea view with its magnificent colours from the heights of Sidi Bou Said, especially at sunset.
For cultural visits, there are many choices available to you: the Zaouia mosque, the Baron's house, or the Sidi Bou Saïd marina.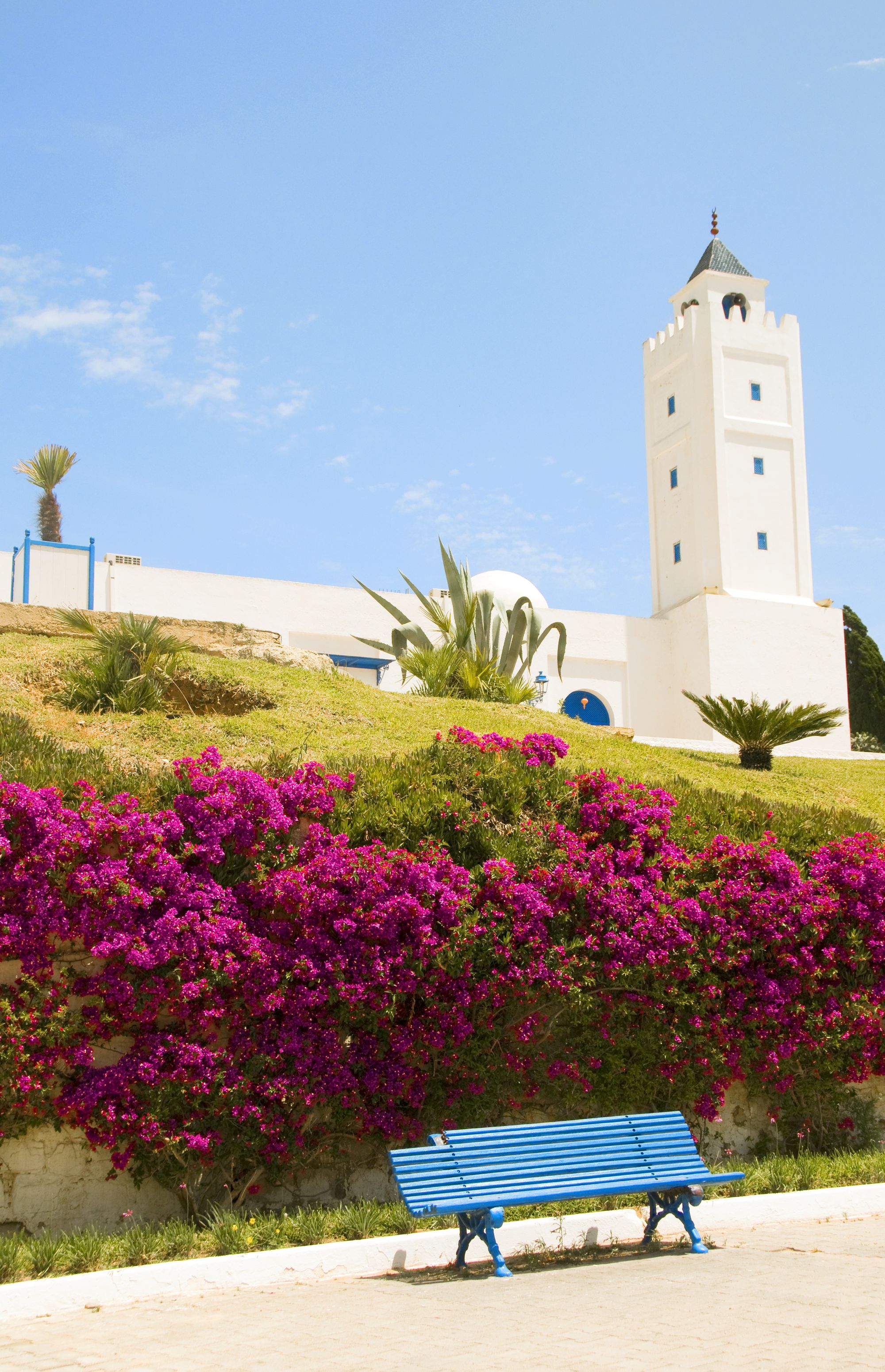 The restaurant L'Arbre à Couscous is very popular because it is traditional and friendly. It offers varied Mediterranean, Tunisian and vegetarian cuisine. The food is halal and no alcohol is served.
Stay in the villa Dar Indigo with its decoration inspired by the colours of Sidi Bou Said. It has several bedrooms and an outdoor swimming pool.
Discover all of our halal-friendly properties in Sidi Bou Said.
4. The island of Djerba: turquoise water and white sand
In the south-east of Tunisia, the island of Djerba is the largest island on the African coast. Enjoy its fine white sand, crystal clear waters and year-round sunshine.
Houmt Souk, the main town of the island, is characterised by its unique architecture and whitewashed facades. It is a bustling city bursting with life. You will find varieties of spice, vegetables, a fish market, local crafts and clothing.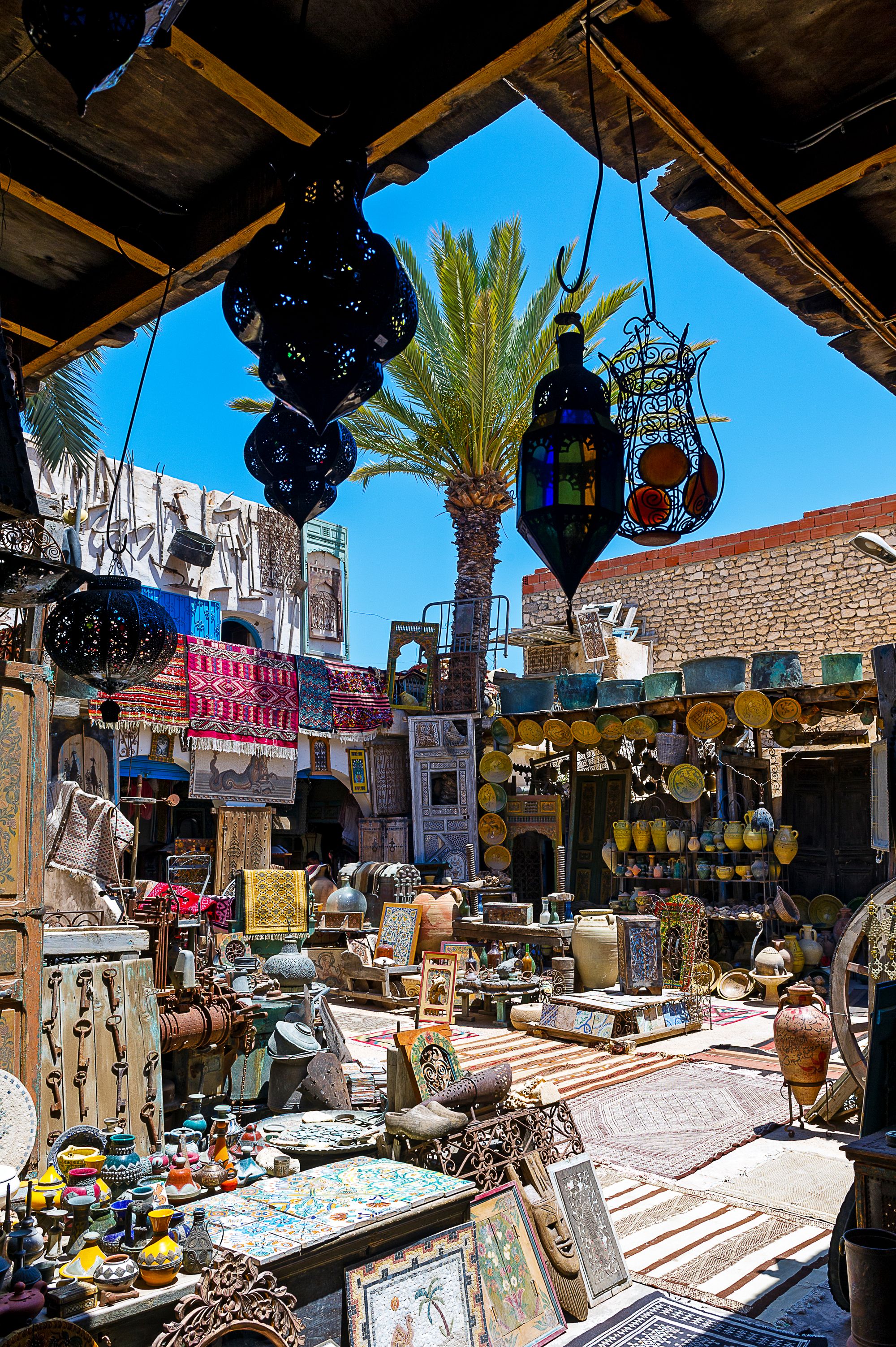 On the cultural side, you can visit the Ghriba Synagogue, the Lalla Hadria museum and the Guellala museum.
Discover the Djerba Explore Park, a village and an amusement park dedicated to the heritage and culture of the island. It is divided into 3 parts: a small traditional village with shops, cafes and restaurants, the Lalla Hadria museum to discover the traditions and culture of the country, and finally the crocodile farm, one of the largest on the continent, home to more than 400 crocodiles in a natural environment.
The island of Djerba has several beaches, amongst them Sidi Mahrez beach and Seguia beach.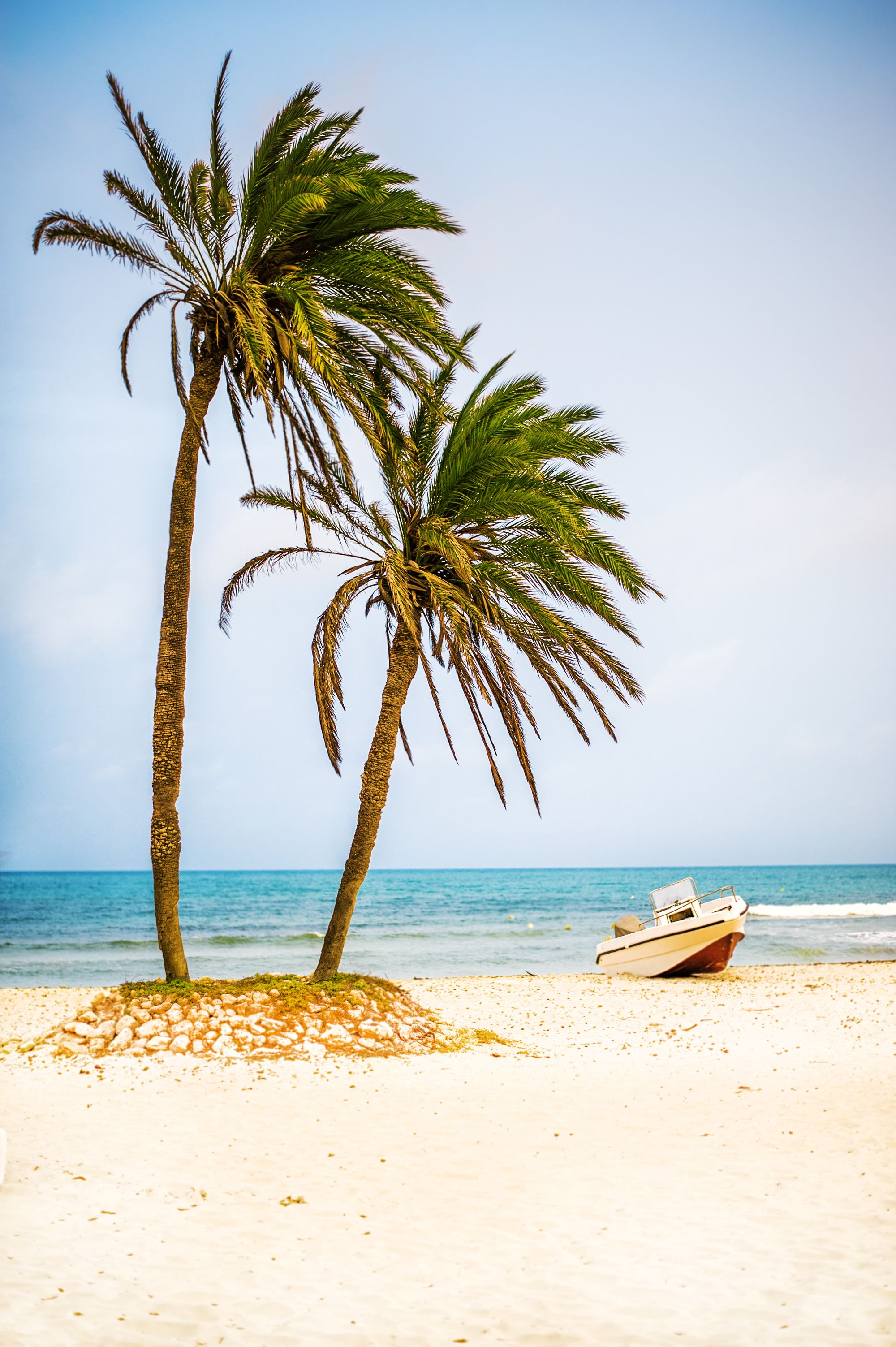 The restaurant Dar Hassine offers delicious halal Tunisian and Djerbian specialties and is alcohol free.
The Seabel Rym Beach Djerba is a magnificent 4-star resort. It has a hammam, indoor and outdoor swimming pools and offers massages. Modest swimwear is accepted and alcohol is removed from your rooms on request when you book through Halalbooking.
Discover all of our halal-friendly properties on Djerba.
5. Douz: at the heart of nomadic traditions
Lost in the middle of the sandy desert, the city of Douz is the last stop before the Sahara. Discover immense canyons, beautiful oases and arid lands.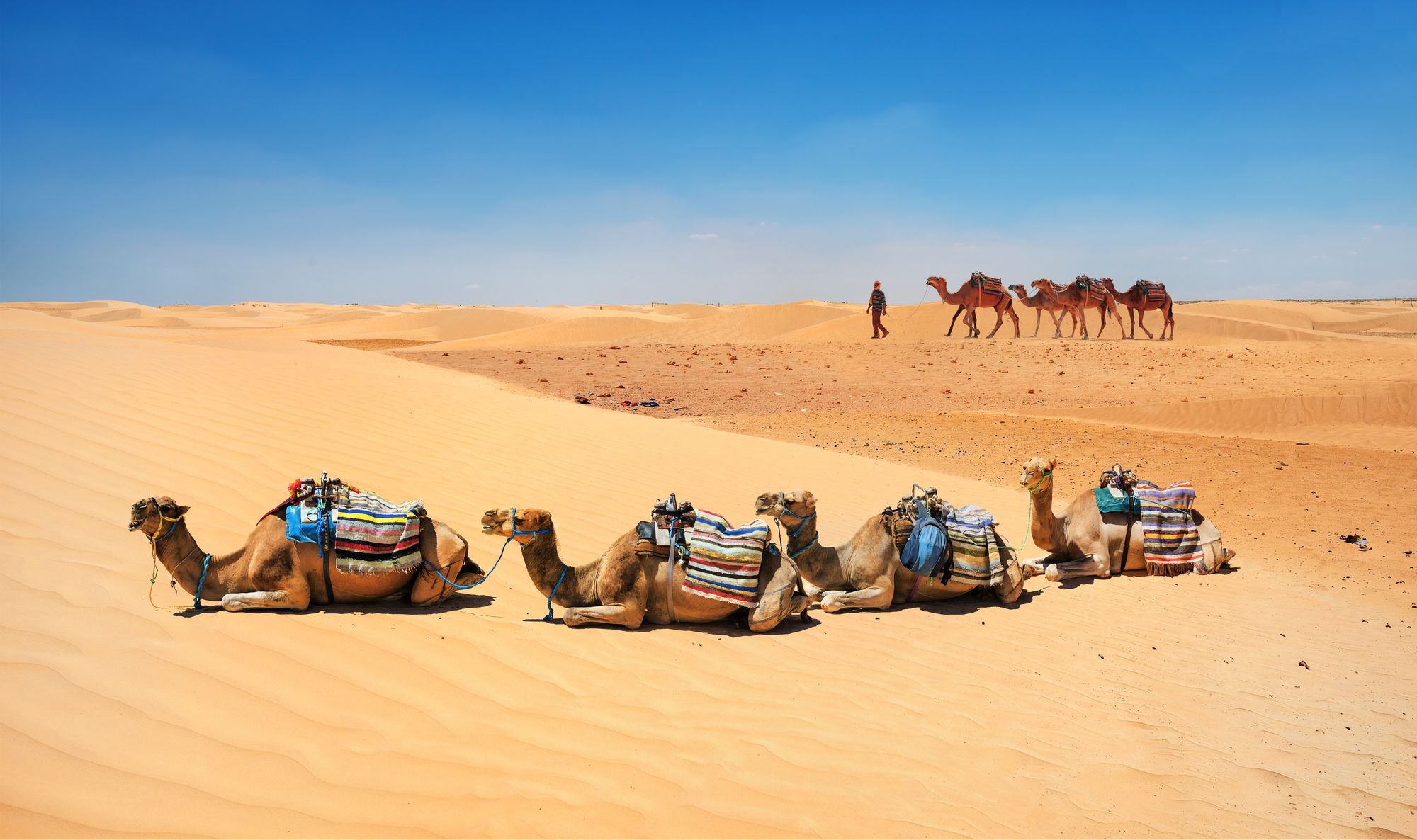 Enjoy its warm atmosphere and do not miss its beautiful souk. Douz is the ideal starting point for an excursion to the Tunisian desert. The dunes of the Grand Erg Oriental, the largest palm grove in the Tunisian Sahara, are very popular with tourists. Its peculiarities are its half a million palm trees and its world-famous deglet nour dates.
Desert lovers will appreciate the Sahara Museum, located in the tourist area of Douz. It exhibits regional costumes and objects, including beautiful nomadic tents. It is an ideal place to find out about nomadic traditions and customs like dromedary breeding, desert plants and tattoos.
Experience quad, 4x4 or camelback tours during the day and enjoy the desert campfires at night whilst you admire the constellations of the breathtaking starry sky.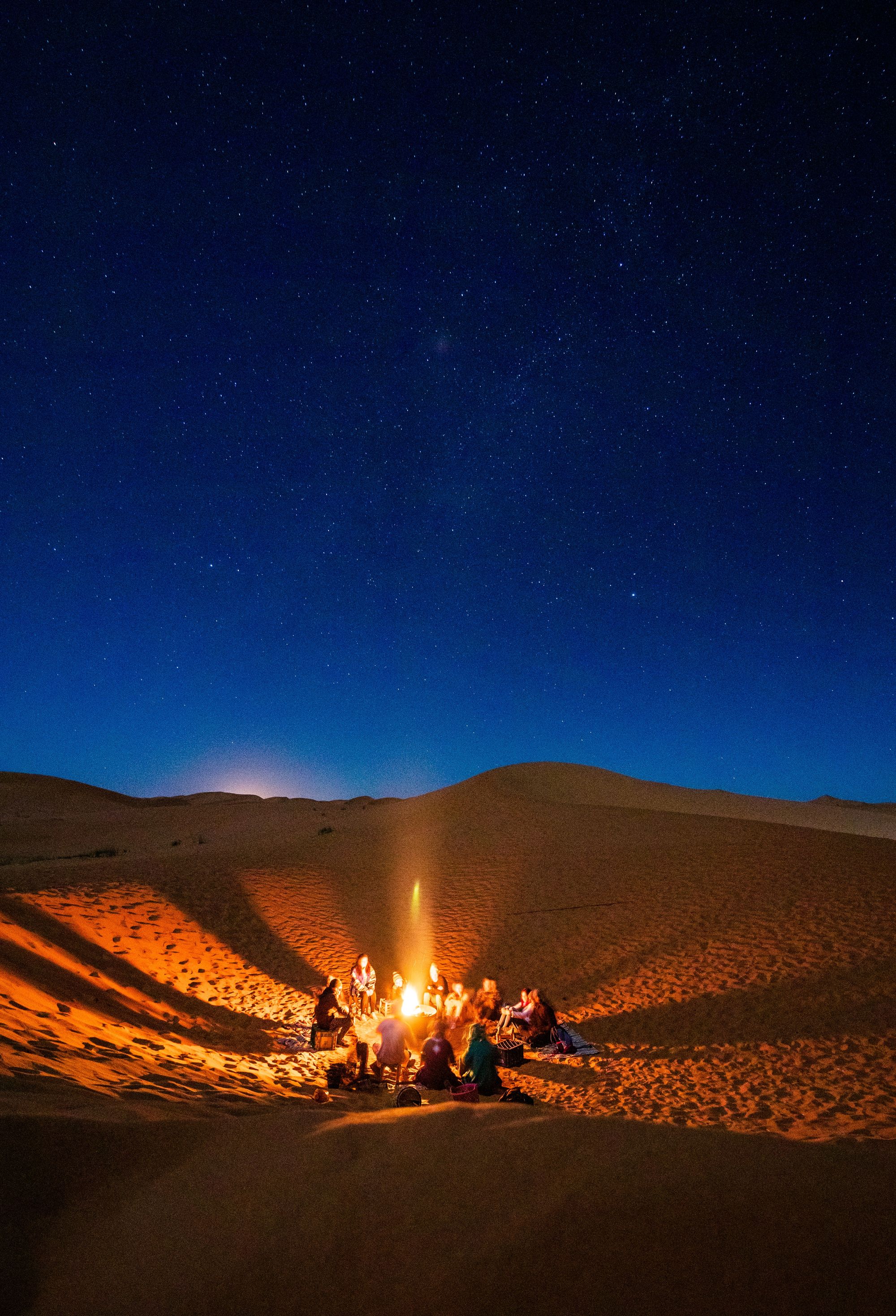 The restaurant ElBey welcomes you in an oriental setting and offers traditional Tunisian cuisine. You can enjoy the interior, terrace and taste their dromedary grills. The cuisine is halal and no alcohol is served.
Stay in the Hébergement proche du désert, a set of 3-star bungalows, perfect for nature lovers.
Discover all of our halal-friendly properties in Douz.
6. Sousse: the pearl of the Sahel
Sousse is a maritime city full of charm and one of the most important cities in Tunisia. In Sousse, there is no need to choose between a cultural or recreational stay, it offers everything : sports activities, museums, beaches and more.
The fortress of Ribat takes visitors back to the Middle Ages. Located 500 metres from the medina of Sousse, it is a UNESCO World Heritage Site. If you climb the Watchtower, you can contemplate the Great Mosque, the Medina, the port and the modern city.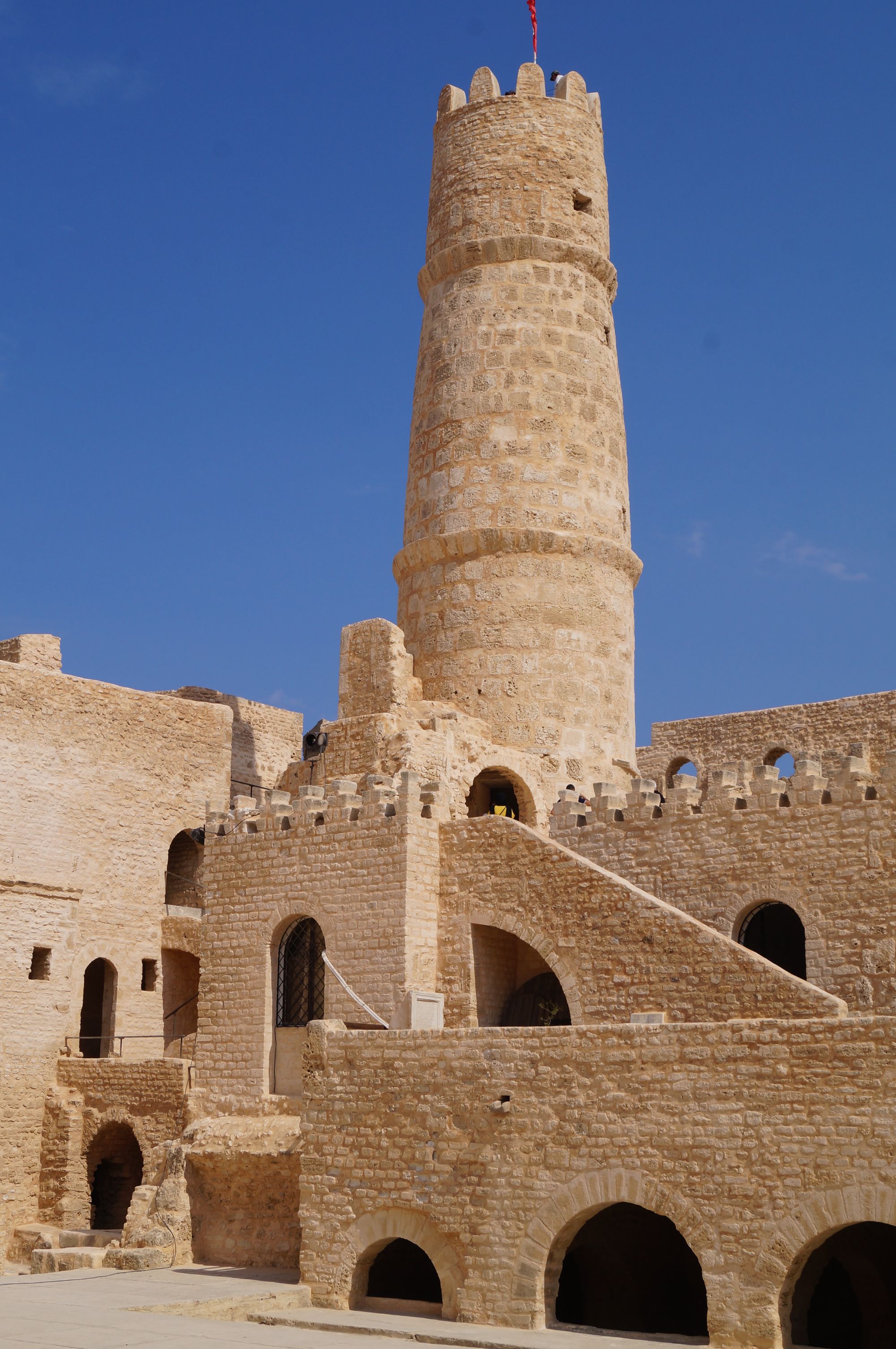 The Aquasplash Aquapark Thalassa water park, which stretches over 14 hectares bordering the Mediterranean, offers numerous attractions such as slides, water games, golf and a swimming pool.
Stroll around El Kantaoui Port, a marina northeast of the city of Sousse which hosts yachts and cruise ships. Walk along the marina or enjoy water sports. At the edge of the water, stands offer something to delight your taste buds: caramelised peanuts, hot donuts and fresh fruit juices.
Finally, relax on the Boujaafar Beach, famous for its turquoise waters. It is a popular tourist destination in summer, the temperatures are very mild and it has the advantage of not being overcrowded.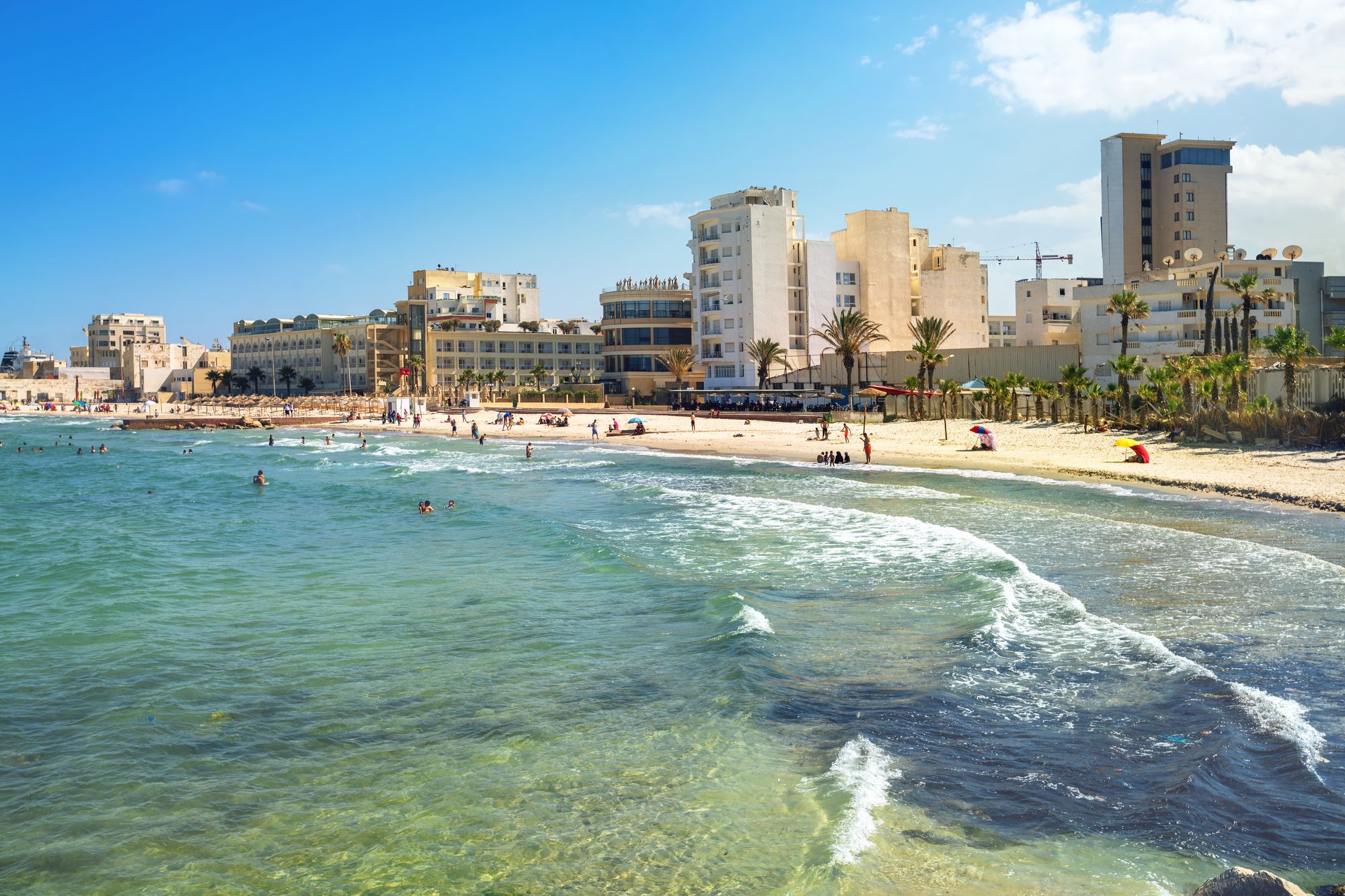 The Restaurant du Peuple offers Tunisian cuisine in the heart of the Sousse medina. The dishes are served in traditional Berber bowls. The specialties are halal and vegetarian and no alcohol is served.
The 5-star hotel Sousse Pearl Marriott Resort & Spa has everything to seduce you. It offers massages and has a sauna and a hammam that can be booked privately.
Discover all our halal-friendly properties in Sousse.
There are still many other rare gems in Tunisia - far too many for us to mention here - such as Kairouan, the beautiful village of Matmata, or the famous Ichkeul National Park in the governorate of Bizerte. History lovers can visit the archaeological site of Dougga or the Coliseum of El Jem.
Tunisian cuisine
Tunisian cuisine is inspired by both Mediterranean and Eastern culture. It stems from its cultural heritage (Berbers, Punics, Arabs, Jews, Greeks and Italians). There are many different dishes, which vary according to geography and climate.
Wheat is the main ingredient, consumed in the form of pasta, couscous and bread. Olive oil is present in most dishes. Tunisian cuisine is distinguished from that of its Algerian and Moroccan neighbours by its spicy touch. Aromatic herbs and red pepper (fresh or dried) are widely used. Harissa is also the favourite seasoning of Tunisians.
Here are some traditional Tunisian dishes:
Salade Méchouia : Salad made with grilled tomatoes and peppers, olive oil, garlic and fresh lemon juice.
Ojja : Dish made with eggs, tomatoes, peppers and spices cooked in olive oil. Additional ingredients are sometimes added, such as merguez.
Chakchouka :  Sautéed peppers, tomatoes, peppers, onions with eggs.
Brick : Very thin puff pastry stuffed with all kinds of salty foods, in Tunisia mostly made with eggs or tuna.
Lablabi : One of Tunisia's most popular dishes, made with chickpeas, cumin and olive oil.
Couscous de poisson : Couscous with fish, vegetables and harissa.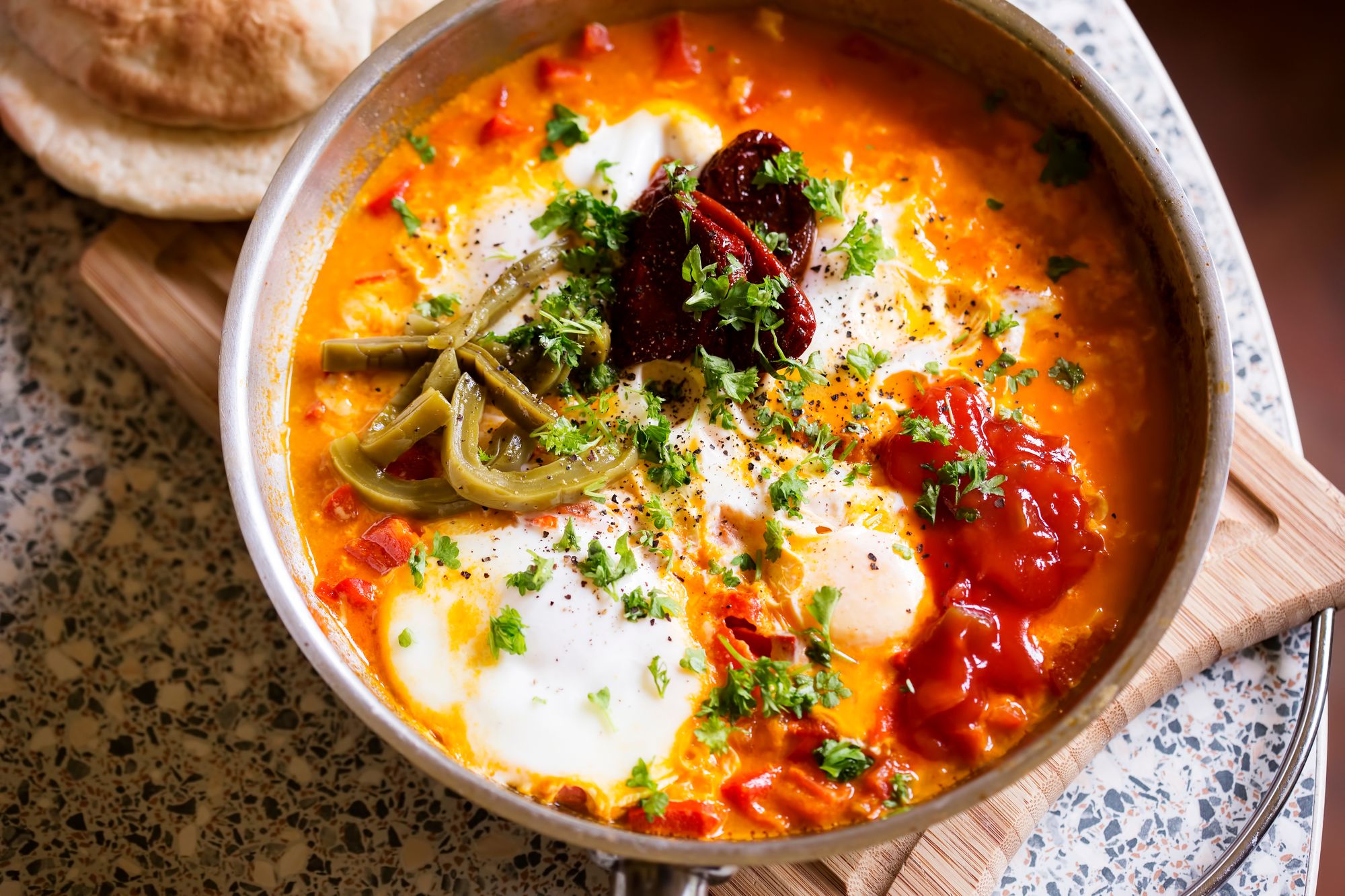 Tunisian desserts are generally made from orange blossom, dates, rose water, and dried fruits.
Still finding it hard to make your mind up about where to visit?
Since Tunisia is predominantly a Muslim country, most leisure activities, hotels and restaurants respect religious requirements. The warmth of local hospitality means that you will undoubtedly have an unforgettable halal-friendly holiday in Tunisia wherever you choose to visit, so fear not, just go for it!