A Scottish Highland Getaway
Would you be surprised to learn that one of our best-selling halal-friendly hotels in the UK is in a remote Highland village?
The luxury Dunalastair Hotel Suites, set in the remote beauty of the Scottish Highlands, offers a holiday experience like no other. You'll find this superb hotel is extremely welcoming to Muslim guests and offers a unique stay in a stunning location. The Victorian hotel recently underwent a multi-million-pound renovation, transforming its interior to the perfect blend of heritage features and contemporary design. It is now one of the UK's leading luxury boutique hotels which was a finalist in the Best Countryside Hotel category of the Condé Nast Johansens Awards for Excellence 2020.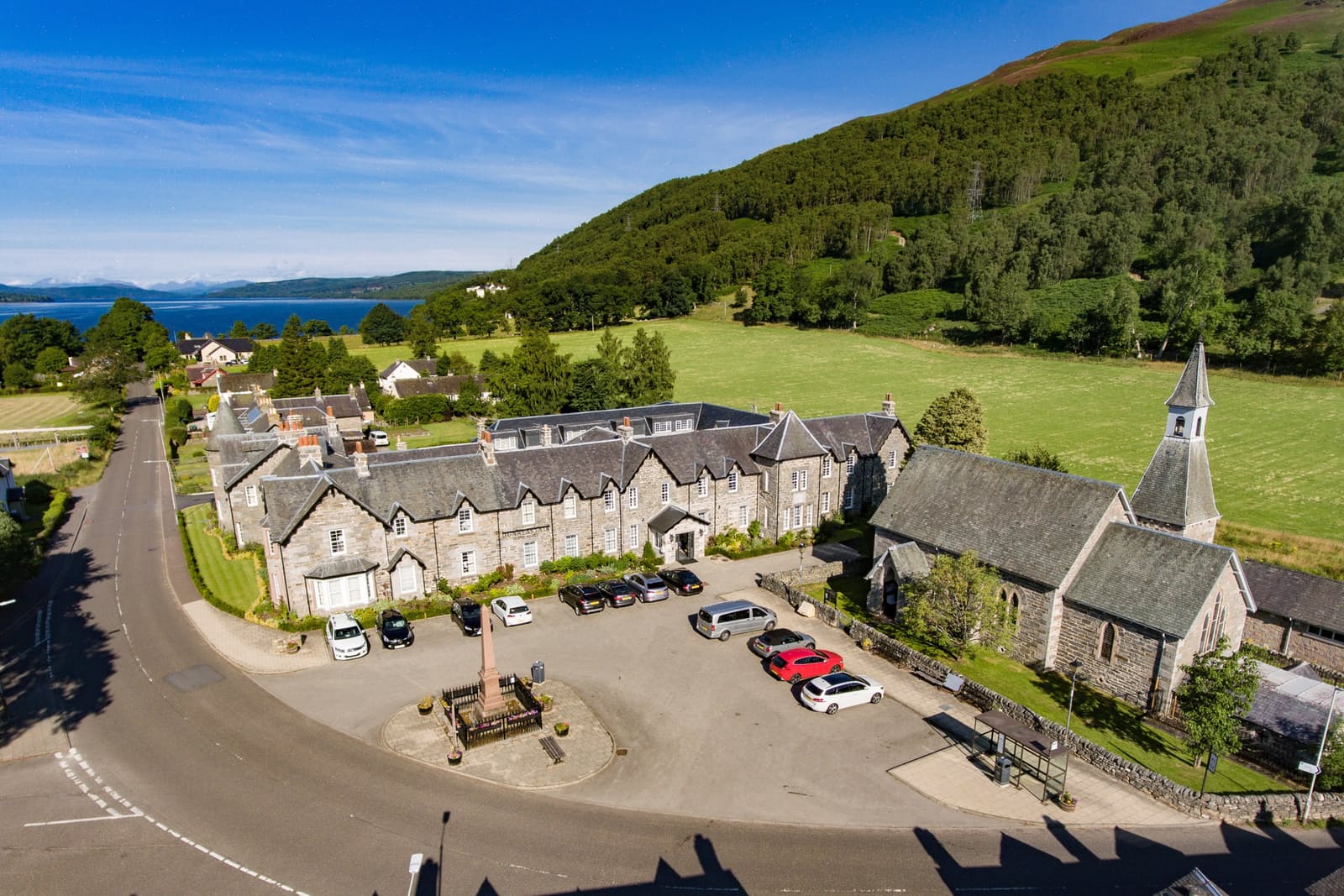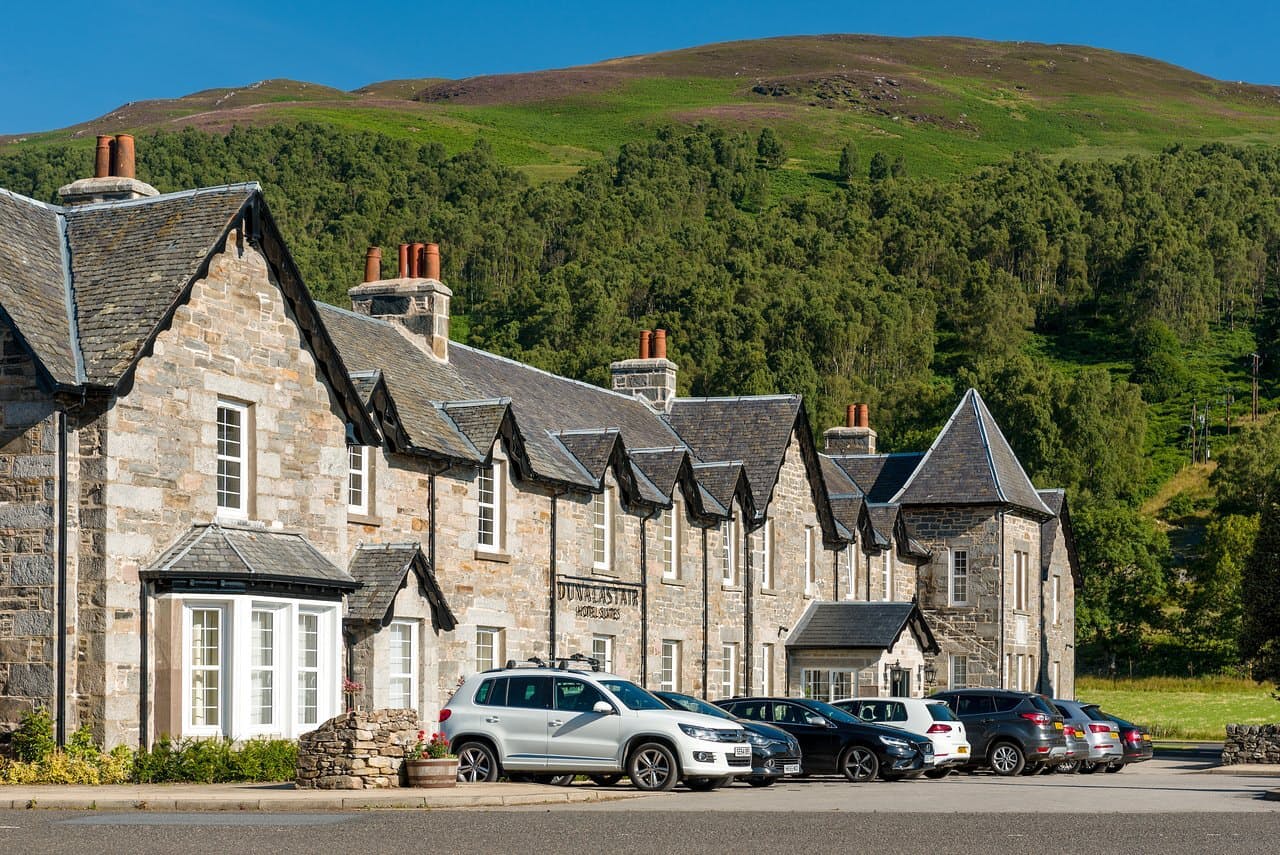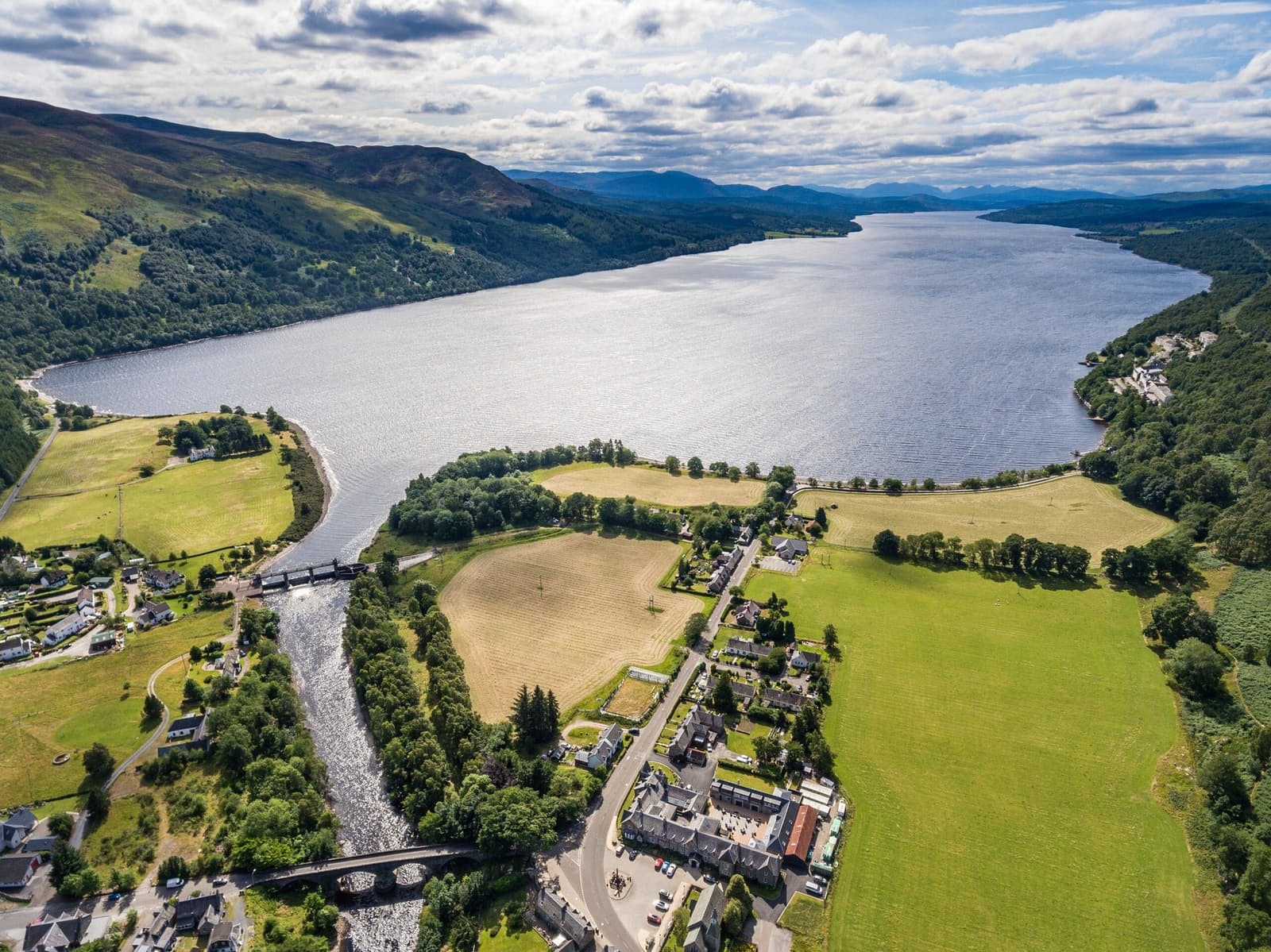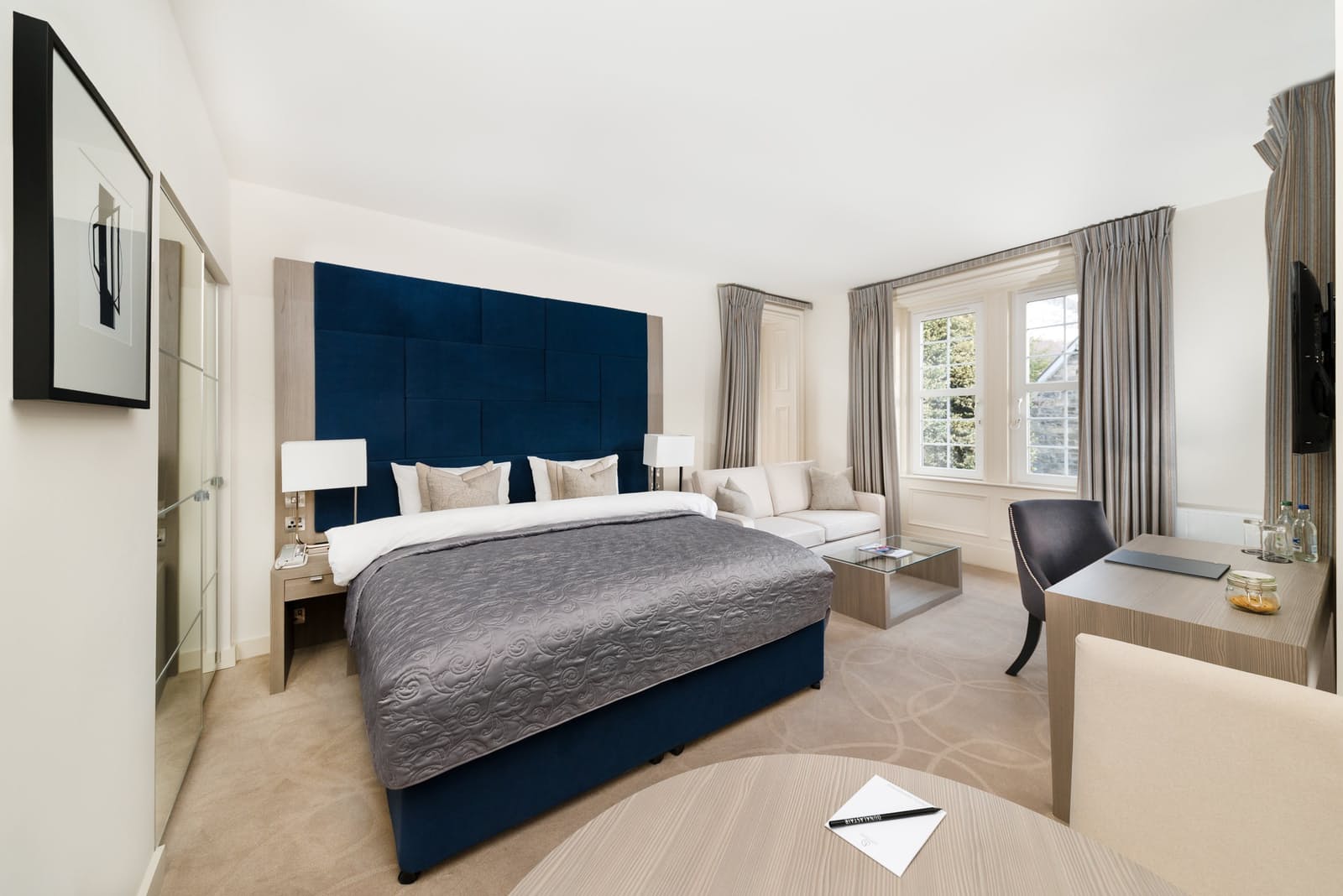 HalalBooking guests rate the Dunalastair Hotel Suites extremely highly, as a 'very good' 8.8 with a significant number of reviewers giving it a perfect 10/10.
"This was one of the most unique hotel experiences we've had as Muslim travellers in the UK." Javed, UK
Escape the stress of city life
The Dunalastair Hotel Suites is located in Kinloch Rannoch in the heart of the Scottish Highlands and is the perfect base for exploring the beautiful natural landscapes and breath-taking scenery which surrounds it. The area is famous for its abundant wildlife and rare flora and fauna. It's a great place to escape city life and enjoy clean, fresh air and beautiful scenery. Whether you are seeking a romantic holiday for two or a family adventure holiday it is the perfect choice. It would be the ideal location for a honeymoon or just somewhere to get away from it all and enjoy the unspoiled countryside and luxurious environment.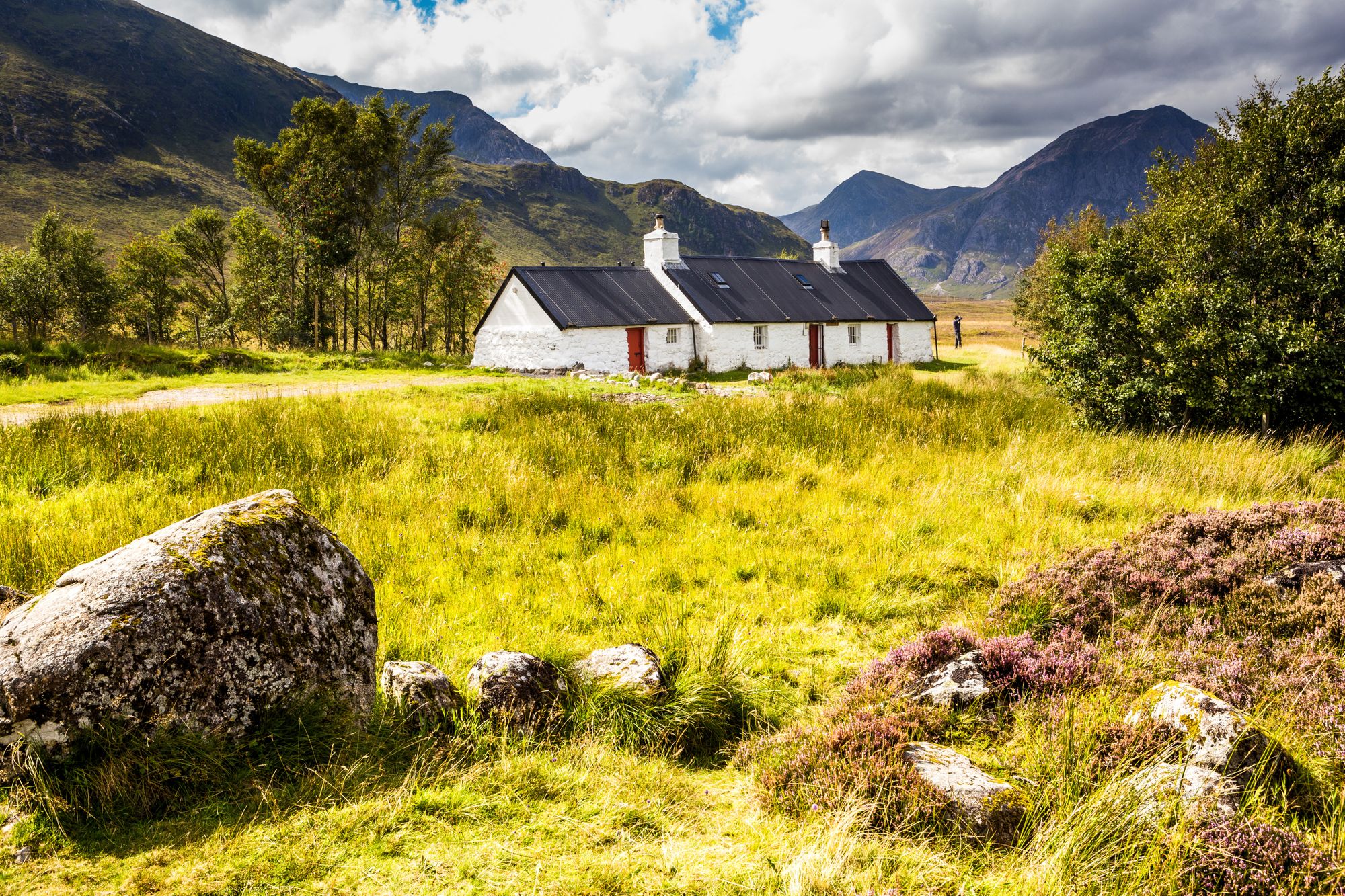 Welcoming to Muslims
The Dunalastair Hotel Suites prides itself on the especially warm welcome which it extends to its Muslim guests. It isn't just the delicious halal food but also all of the little details which make such a big difference. A HalalBooking guest describes this in his own words:
"Our room had a beautiful, soft prayer mat in the wardrobe, a copy of the Qur'an in the bedside cabinet with the Qibla direction marked inside, a lota jug for Istinja in the bathroom, and almost all the food served was Halal in the Edina restaurant (apart from haggis and fowl)." Javed, UK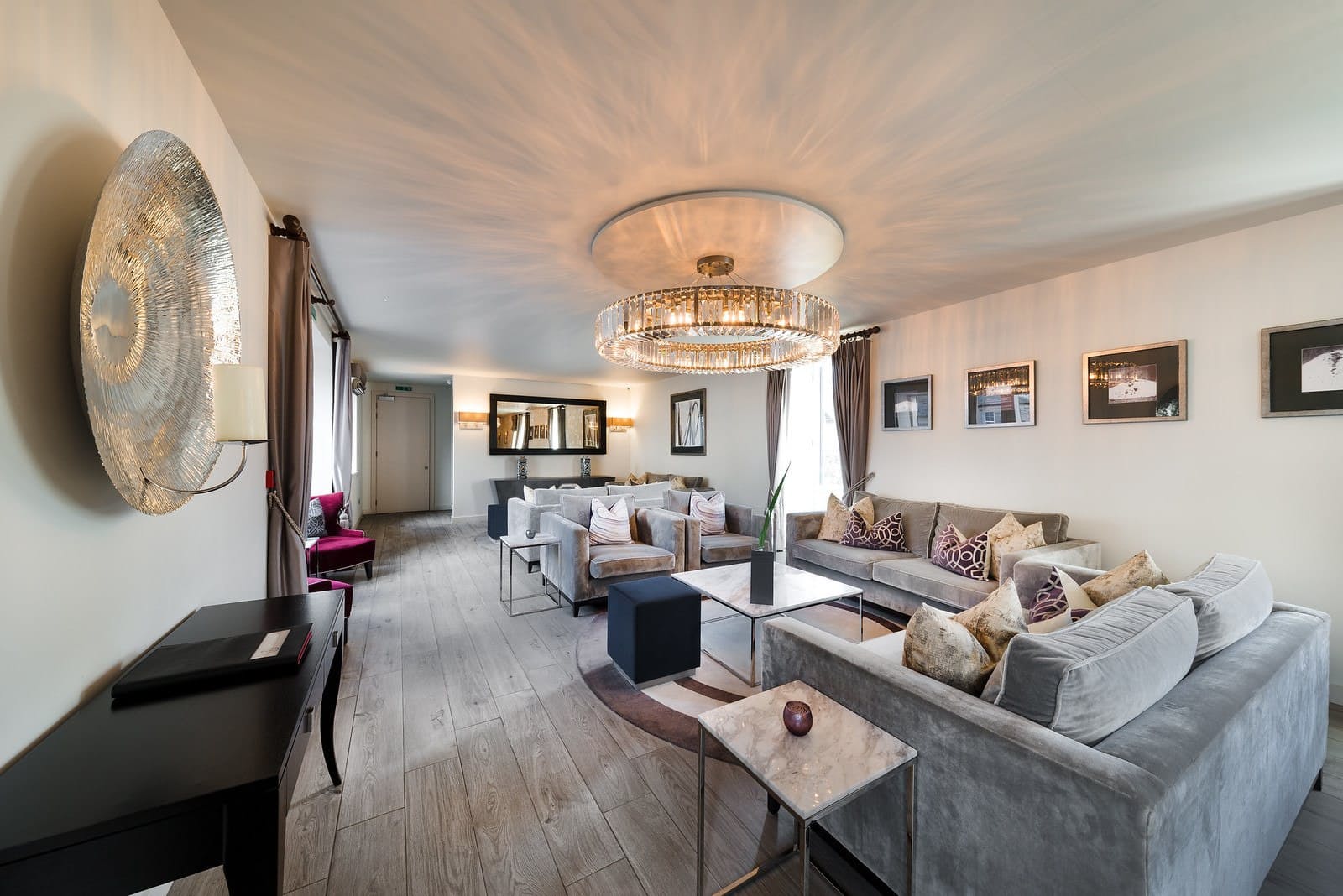 Friendly, helpful staff
Nothing is too much trouble for the exceptionally friendly and helpful staff. They often act as impromptu guides to the area, suggesting days out and even printing out walking maps for guests.
"We were made to feel SO comfortable and welcome throughout our stay. Exceptional staff, all of them! Very rare to receive such faultless service." Dawn, UK
Outstanding halal food
The Dunalastair Hotel Suites prides itself on the high quality of its halal food. In Edina's All Day Dining restaurant, Michelin and Rosette-trained chefs prepare delicious halal dishes from locally sourced ingredients. The tasty fare is sure to be a highlight of your holiday.
"You won't get a 31 day aged scottish sirloin steak anywhere else in the UK or pan fried halal duck!" Anis, UK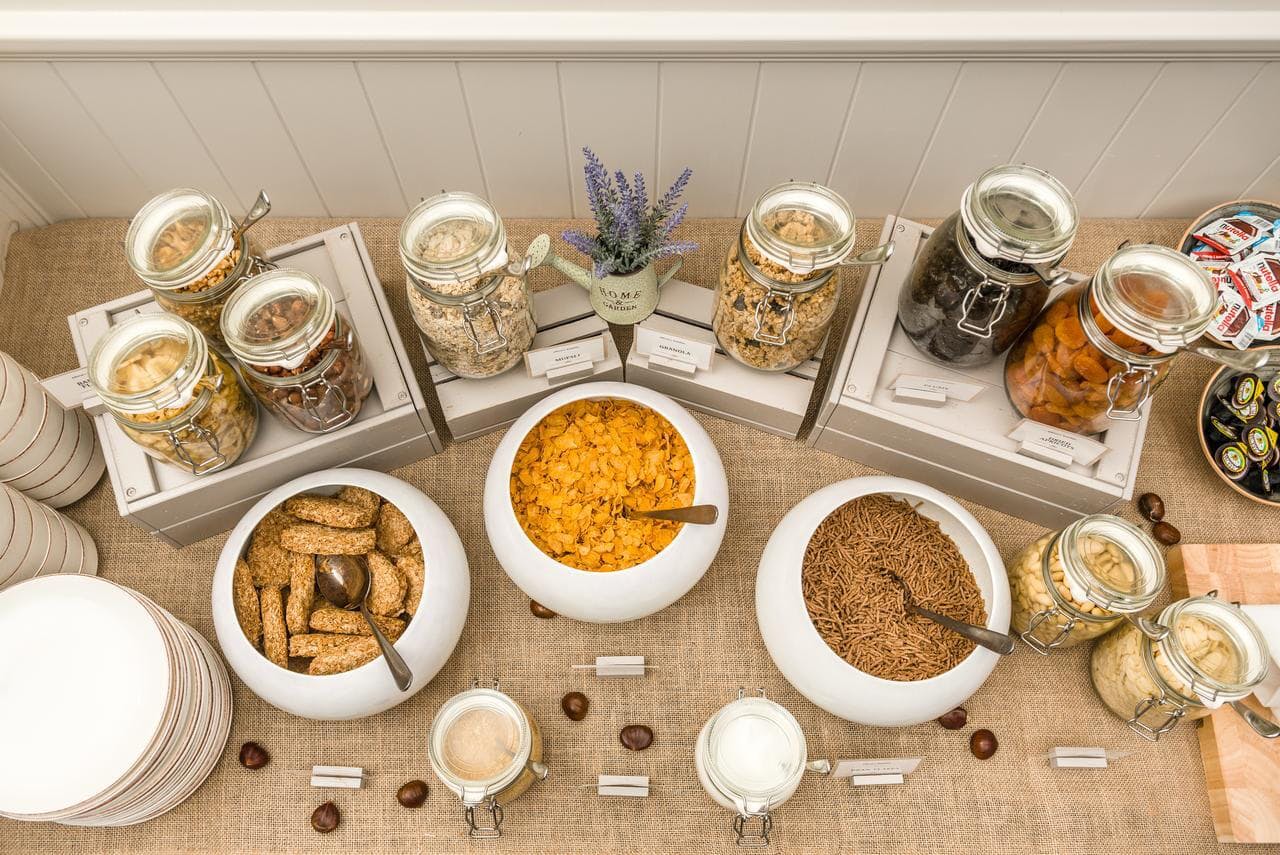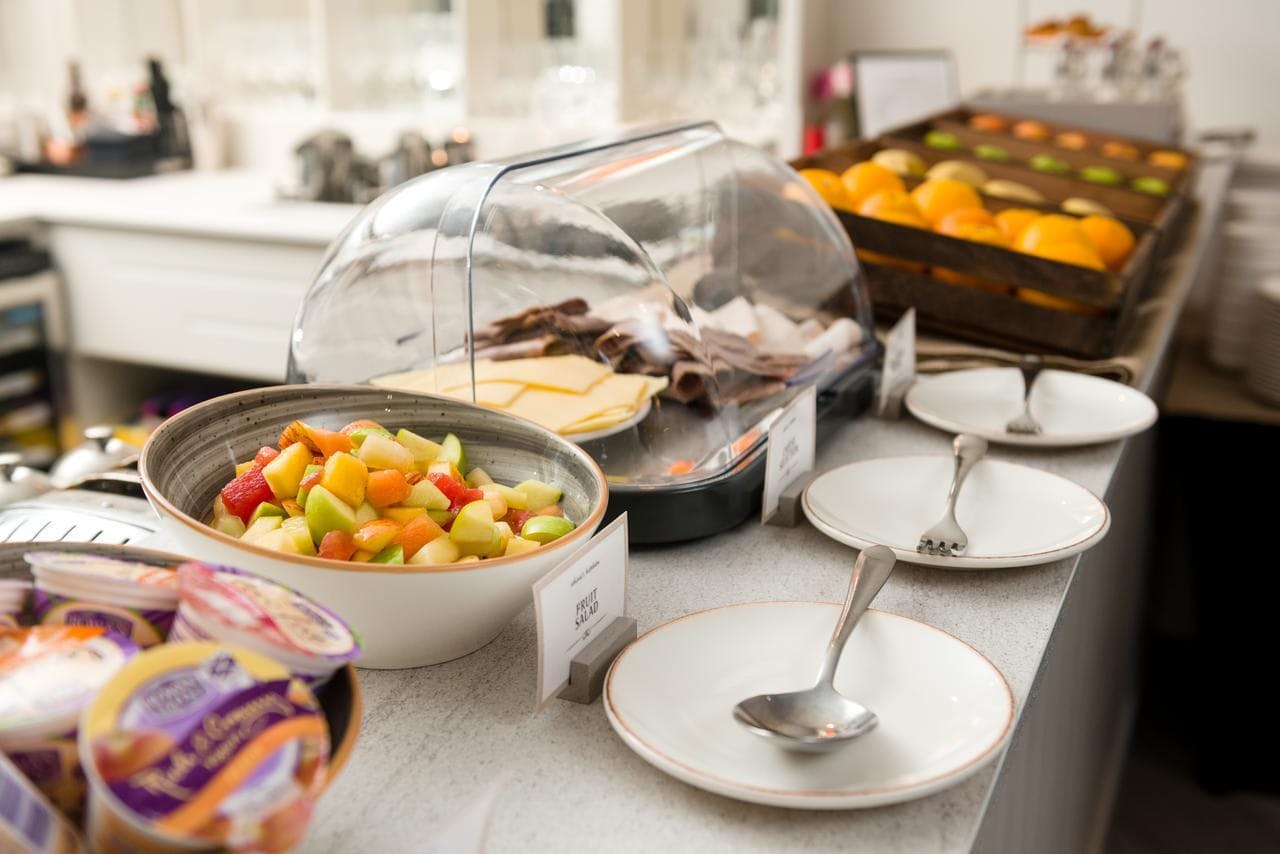 Family-friendly Service
The staff at the Dunalastair Hotel Suites are used to dealing with small children – if you'd rather have room service meals to fit in with routines and nap times, that's no problem, you can still benefit from the delicious halal cuisine. Families will enjoy the location, which has plenty of space for children to run around.  There is a pebble beach nearby and those with older children might want to try some of the more adventurous activities on offer. Nothing beats the sense of achievement of completing a Highland walk or cycle ride.
"There's a nice playground for children and a pebble beach just down the road which we enjoyed." Mohammad, UK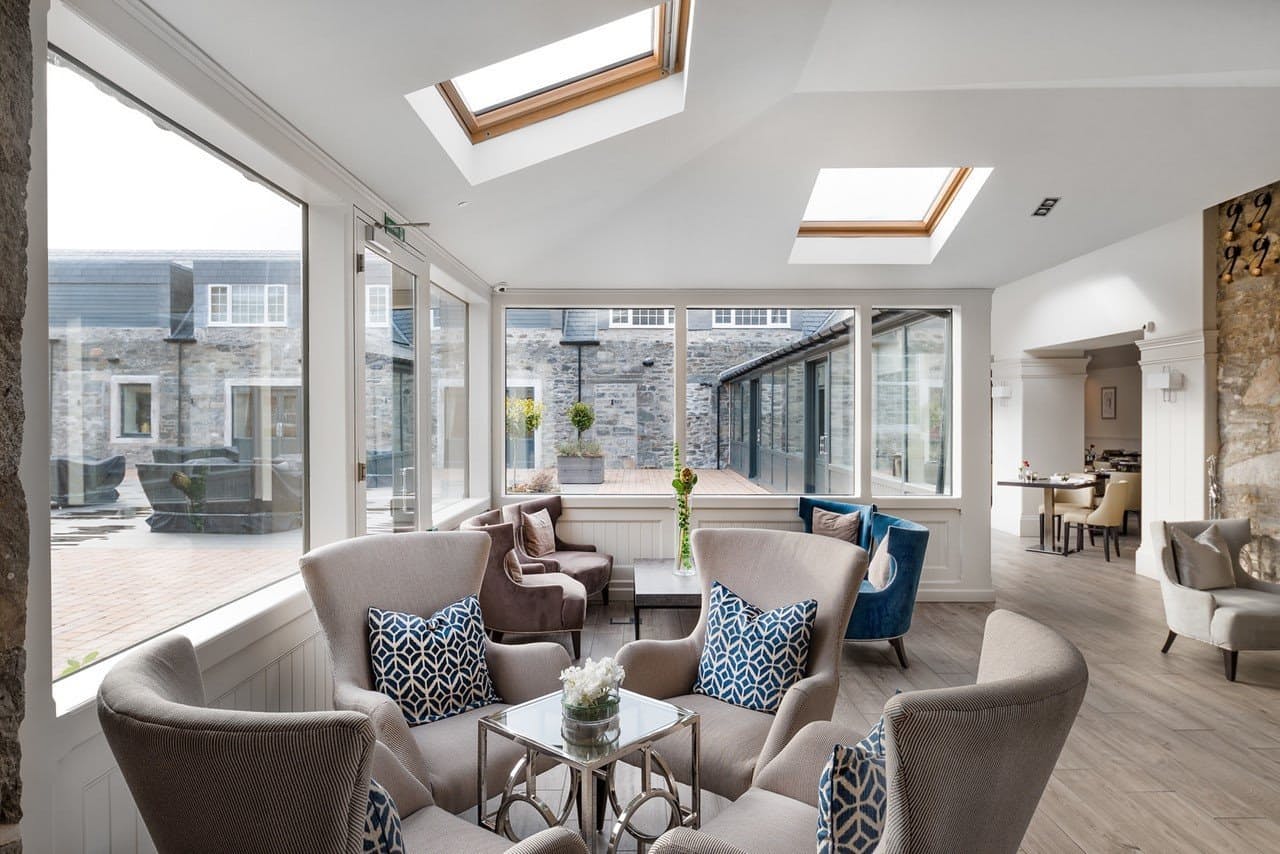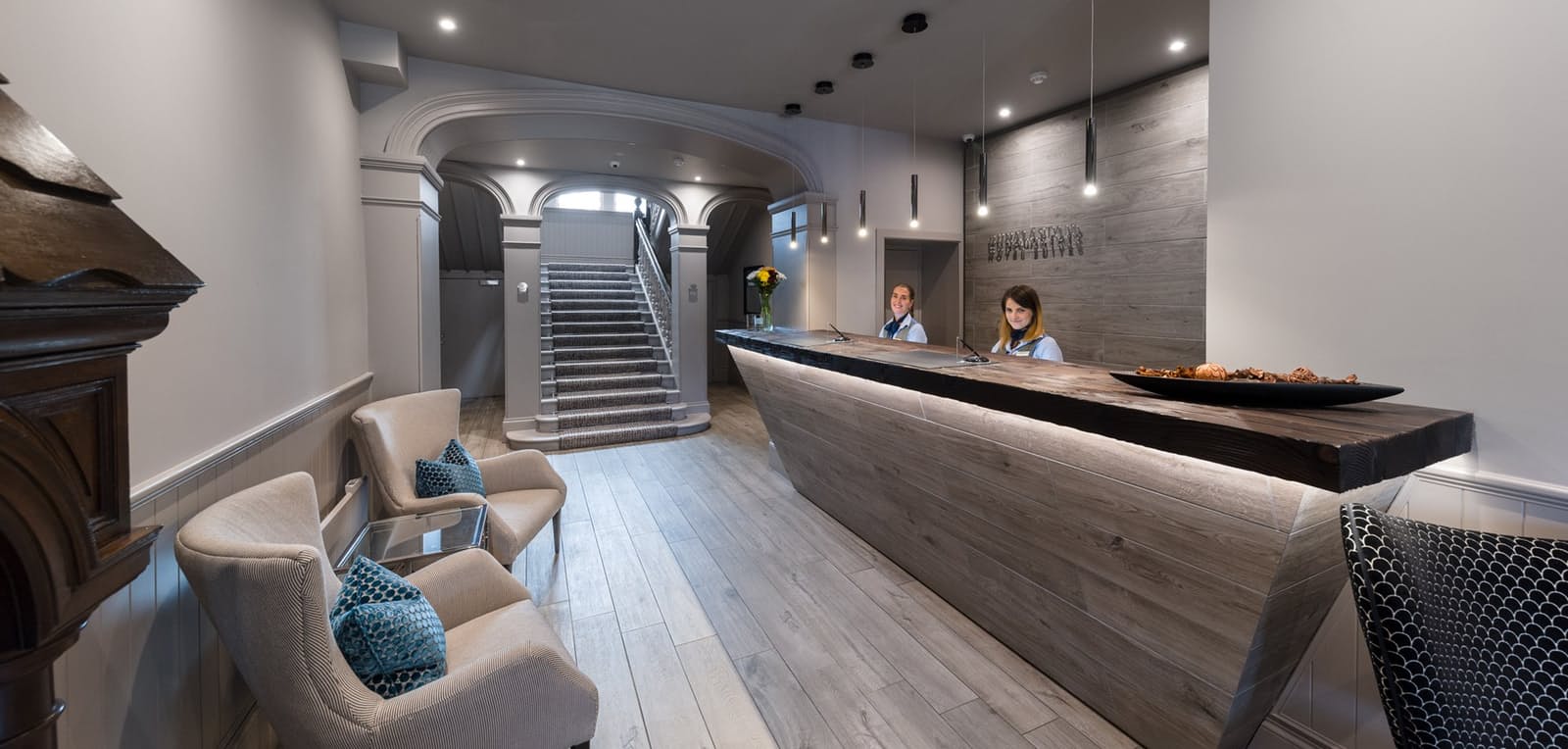 Iconic Train Journey
Although Kinloch Rannoch is within 2 hours' drive of the major Scottish cities of Glasgow, Dundee and Edinburgh, by far the most picturesque way of getting to the Dunalastair Hotel Suites is by taking the famous West Highland Line which departs from Glasgow Queen Street several times a day and takes you to Rannoch Station, one of the most remote stations in the UK. It is renowned as one of the most scenic train journeys in the world, passing over the stunning Glenfinnan Viaduct, providing breath-taking views. To millions of Harry Potter fans, it is known as the railway which takes Harry from Platform 9 ¾ to Hogwarts.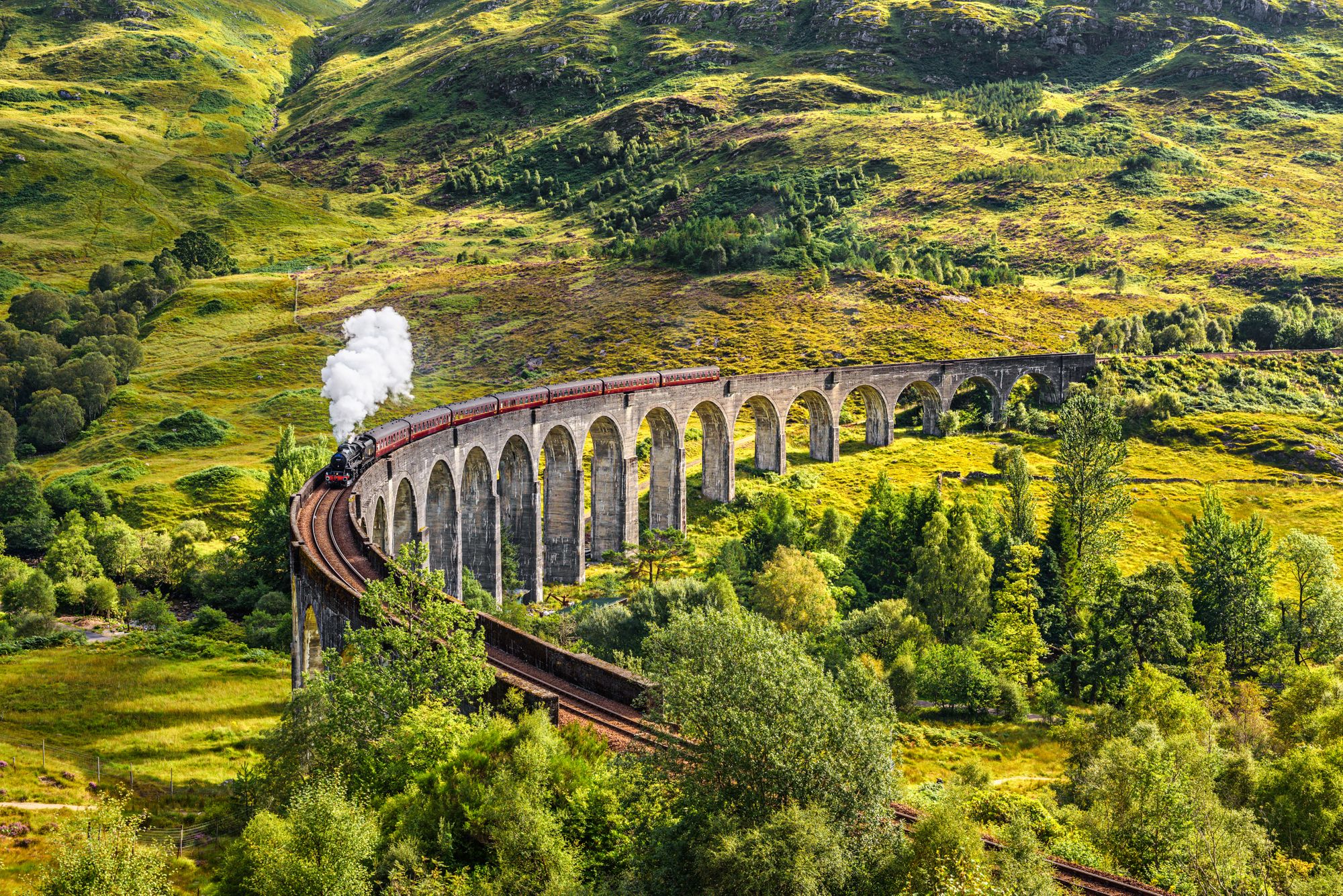 Stay in one of Scotland's historic cities en route
Why not spend some time staying in Glasgow or the Scottish capital, Edinburgh, en route to the Scottish Highlands? There is a wealth of history to explore in these beautiful cities. To find out more read our blog article: Visit Scotland – Historic Cities & Highlands
Explore the Scottish Highlands
The hotel is set on the Great Moor of Rannoch, with the vast and peaceful beauty of Loch Rannoch to one side. The famous peak of Schiehallion can be seen and Ben Nevis and Glen Coe are nearby. Depending on the time of year, you can choose to explore on foot or hire a bicycle. There are even motorised bikes available if you are wary of the hills. The hotel is the starting point for treks around the loch - whatever you do, don't forget your walking boots! You can even take a private Land Rover tour with an experienced local guide, or book a fishing trip on the loch. If you want to explore further afield, it's very easy to hire a car.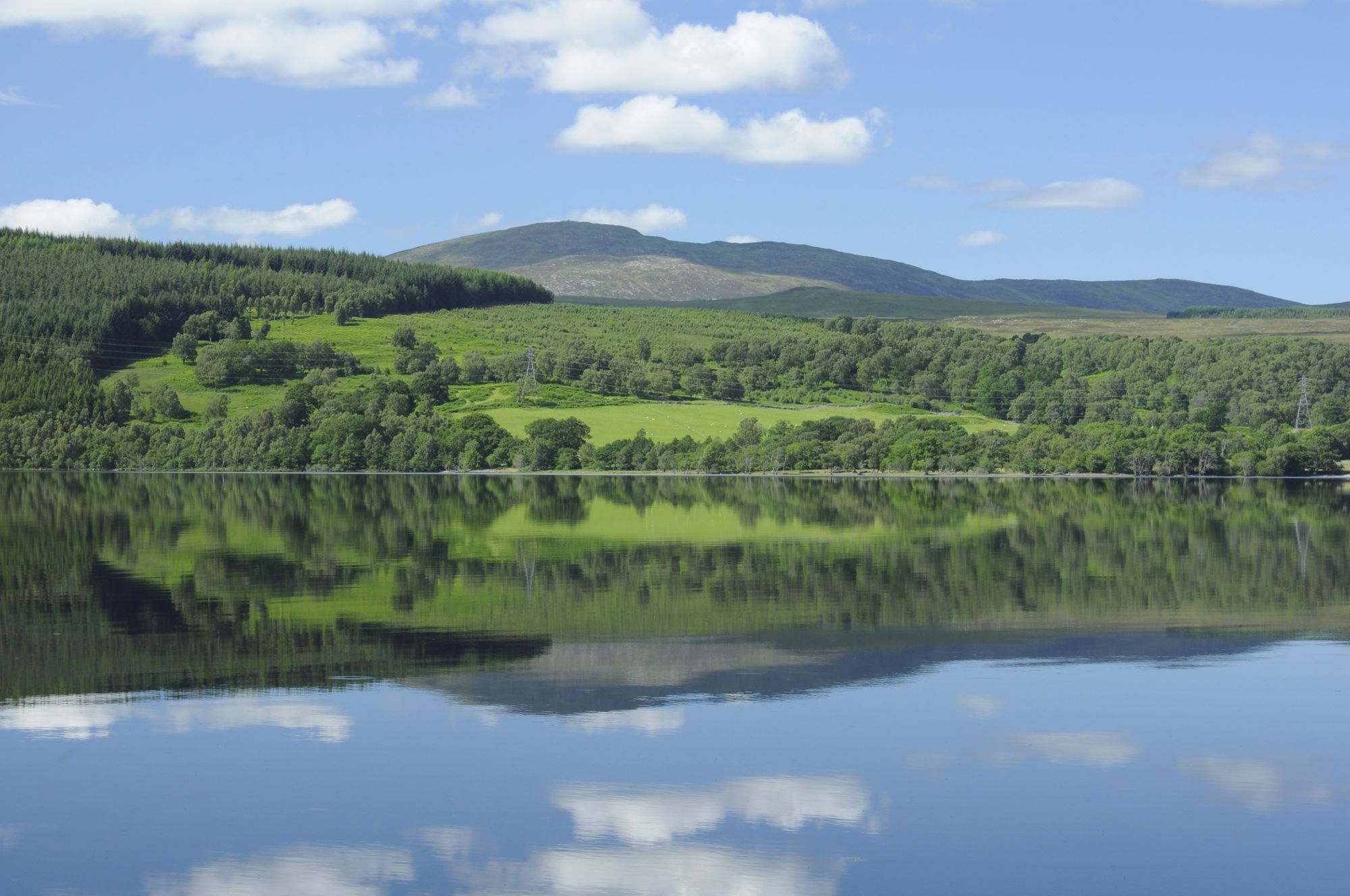 Visit HalalBooking to book a stay at the Dunalastair Hotel Suites. You are guaranteed best prices when you book through the site, and all alcohol will be removed from your room. To qualify for additional savings, make sure you register for the HalalBooking Loyalty Club.