Visit Scotland – Historic Cities & Highlands
Head north from England to 'bonnie' - 'beautiful' - Scotland. For those who want to stay in the UK, it's the perfect choice. Start your trip in one of Scotland's historic cities before heading to the stunning scenery and magnificent lochs and mountains of the Scottish Highlands.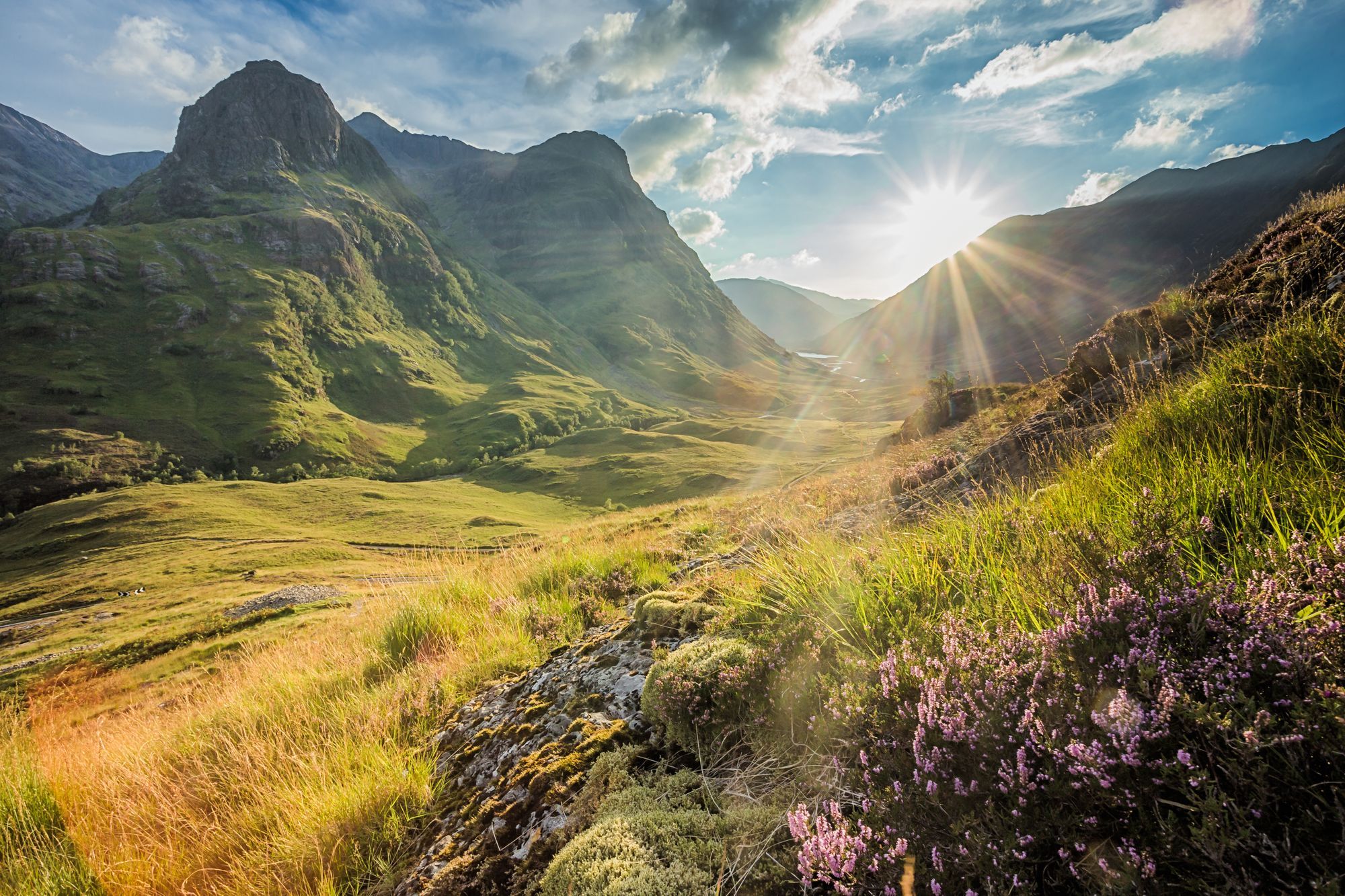 Edinburgh – the Scottish Capital
Edinburgh is Scotland's capital city, its leading destination and also the place which was home to Scotland's first recorded Muslim resident. His name was Wazir Beg and he came from what was then known as Bombay and is now known as Mumbai to study medicine at the University of Edinburgh in the 1850s.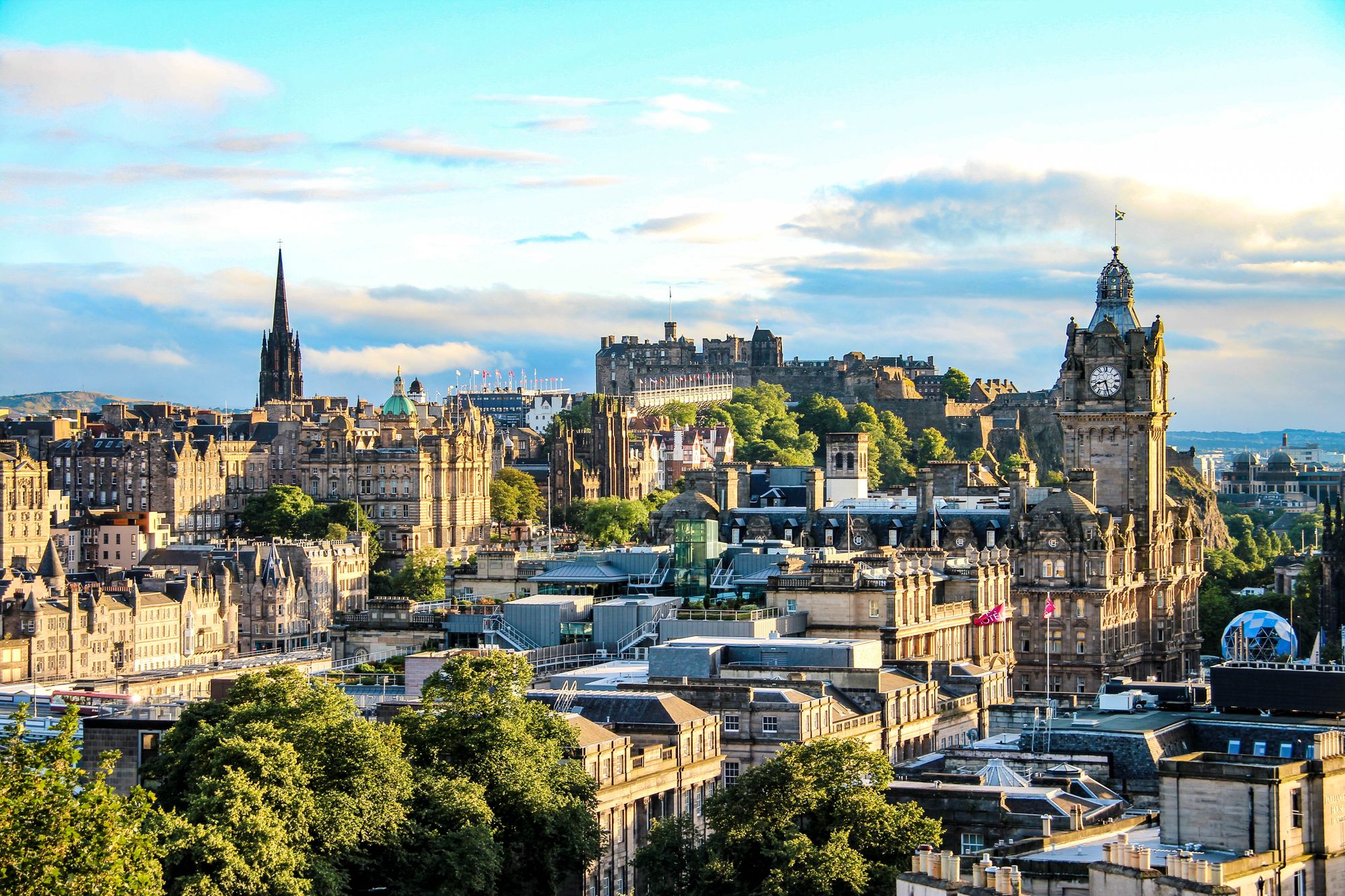 These days, Edinburgh is a cosmopolitan city which attracts visitors from around the world. You will find a good choice of halal restaurants serving everything from Indian to Turkish, Lebanese, Middle-eastern and Mediterranean cuisine.
Edinburgh is a beautiful city, set on the coast, with a medieval Old Town and elegant architecture dating from the Georgian period. Its most dramatic feature is Edinburgh Castle, which sits on Castle Rock, the site of an extinct volcano.
There's plenty here to keep all of the family occupied.
Top attractions on a halal-friendly holiday in Edinburgh:
Edinburgh Castle
This is the most popular visitor attraction in Scotland, perched high above the city. It is the place where Scottish Kings and Queens were crowned, home to the Crown Jewels and the famous 'Stone of Destiny'.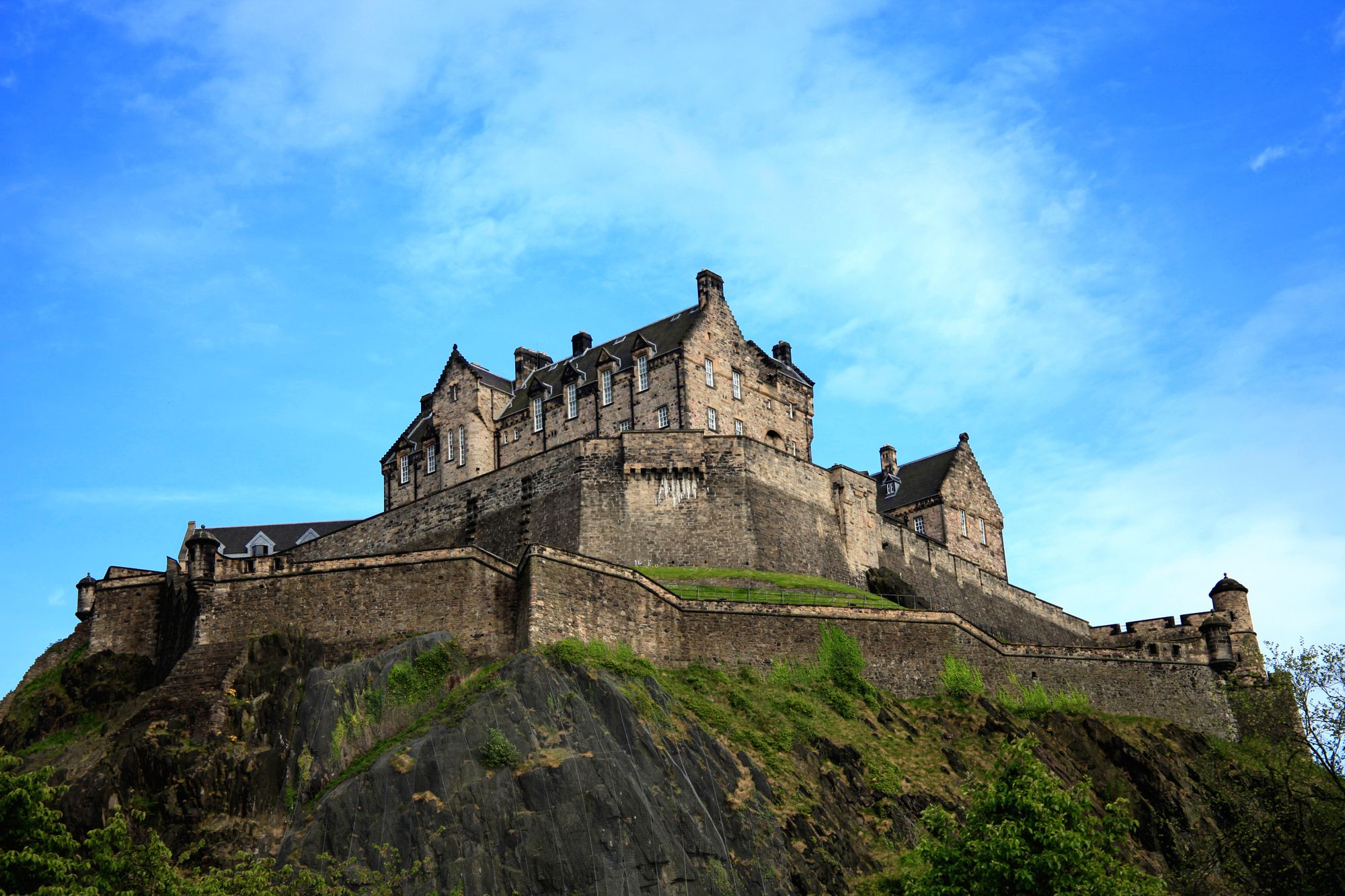 The Royal Mile
The Royal Mile is the mile-long promenade which leads from Edinburgh Castle to the Palace of Holyroodhouse, once walked by monarchs on their way to coronation.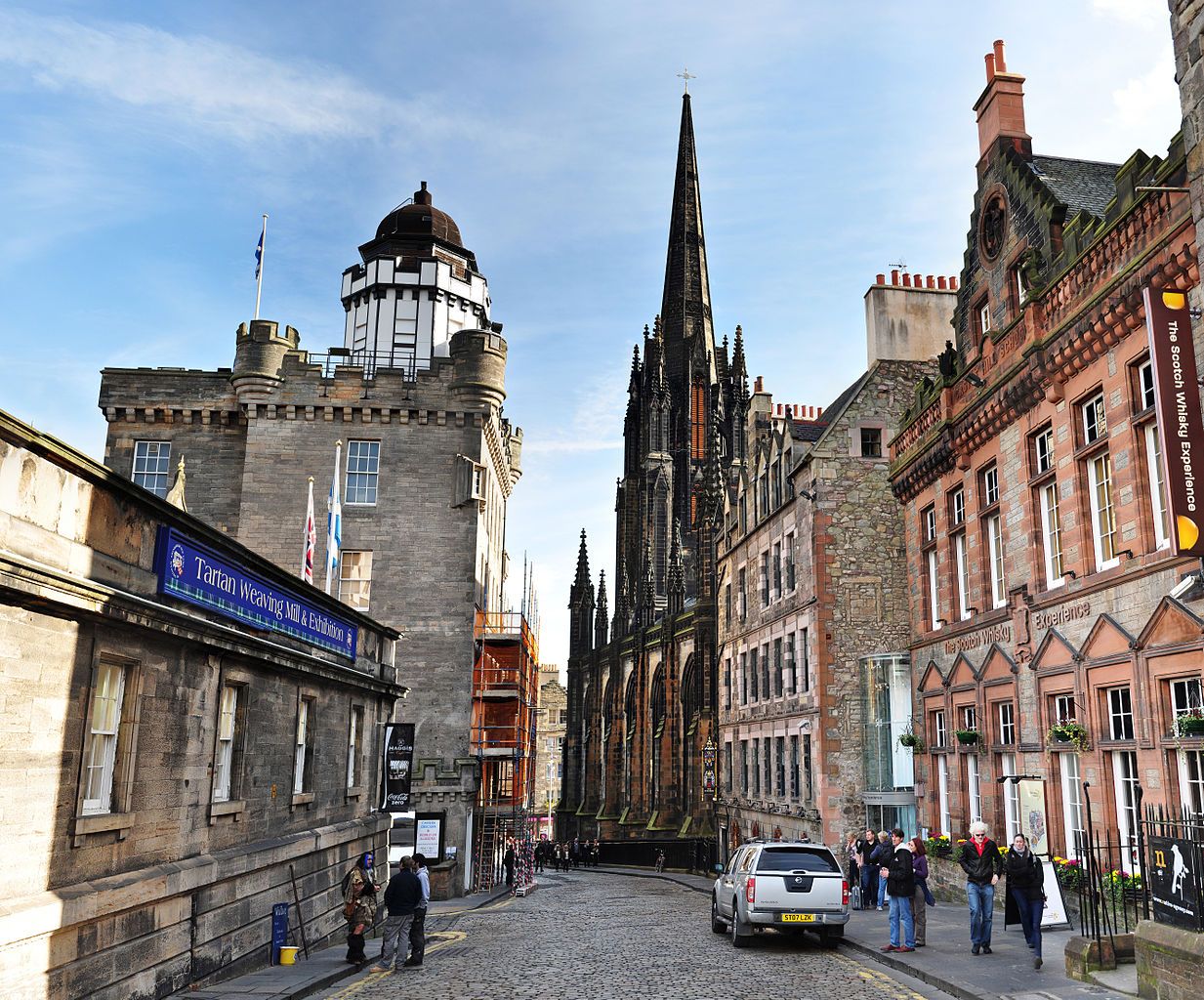 Palace of Holyroodhouse
This is still the Queen's official residence, when in Scotland, which she visits every year in early Summer.
National Museum of Scotland
Discover Scottish history and marvel at exhibits from around the world, covering the diverse fields of science, nature and the arts.
Arthur's Seat
Walk up the 251 metre high extinct volcano in Holyrood Park, known as Arthur's Seat – take a taxi part of the way for a 30 minute walk to the top, from which you can enjoy panoramic views over the city. It's a popular spot from which to watch the sun rise over Edinburgh.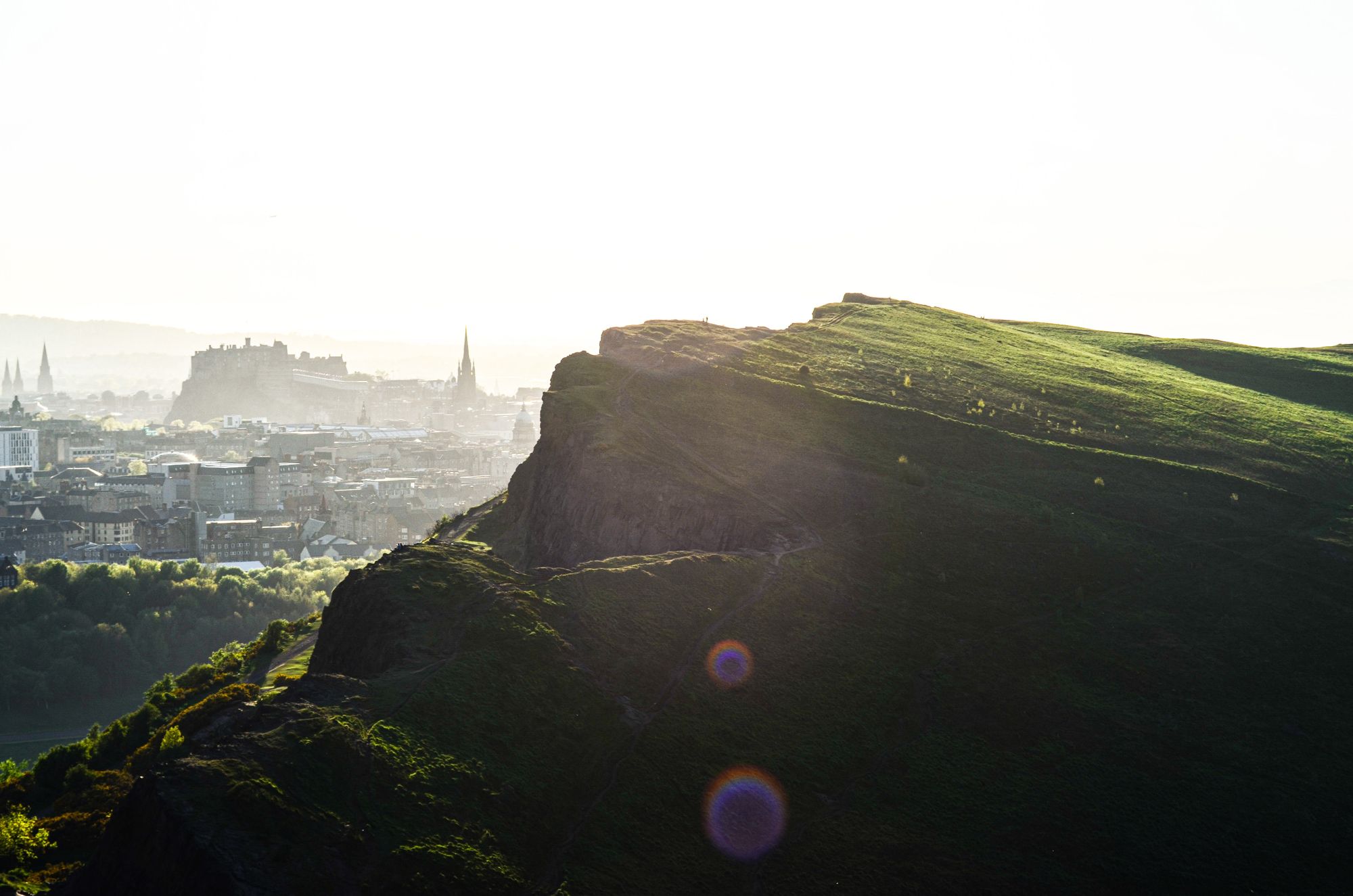 The Edinburgh Festival
The famous Edinburgh Festival usually takes place in August and is one of the busiest times of year in the city's calendar, when shows and cultural events take place in venues large and small and even on the streets themselves, throughout the city. The Islam Festival Edinburgh forms part of the Edinburgh Festival, when the Edinburgh Central Mosque opens up to visitors, who are welcomed on guided tours and a number of Islamic cultural events and exhibitions take place.
Edinburgh Central Mosque
Edinburgh Central Mosque is set close to Edinburgh University and the National Museum of Scotland. It was built in 1998 and combines typical Islamic features with Scottish baronial architecture. The Mosque also has its own outdoor restaurant and café, known as The Original Mosque Kitchen and Café, which serves halal food, including tasty meat and vegetable curries with rice or naan bread, which welcomes all visitors. Nearby on Nicholson Square is another associated halal restaurant, which is also popular, known simply as 'The Mosque Kitchen'.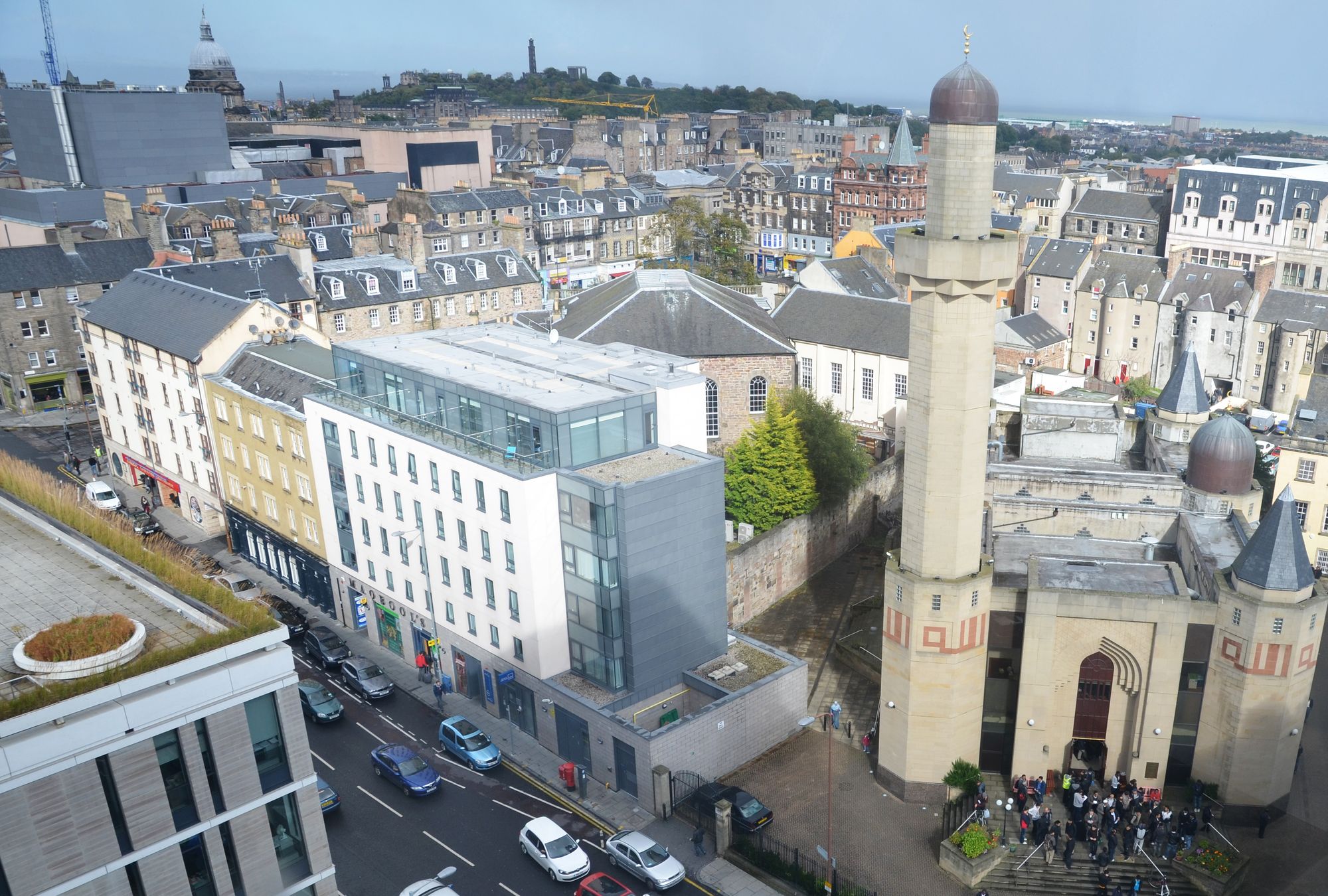 Explore halal-friendly hotels in Edinburgh
Glasgow is Scotland's foremost port city and as a centre of trade and shipbuilding, it has always been home to a diverse population, hailing from all over the world. These days it is home to Scotland's largest Muslim population, making up around 5% of the total.
Glasgow is set on the River Clyde, surrounded by the western Lowlands. It is known for its rather severe Victorian and Art Nouveau architecture, dating from its most prosperous period in the 18th-20th centuries. For an industrial city Glasgow has a lot of green spaces – in fact over 90 public parks and gardens.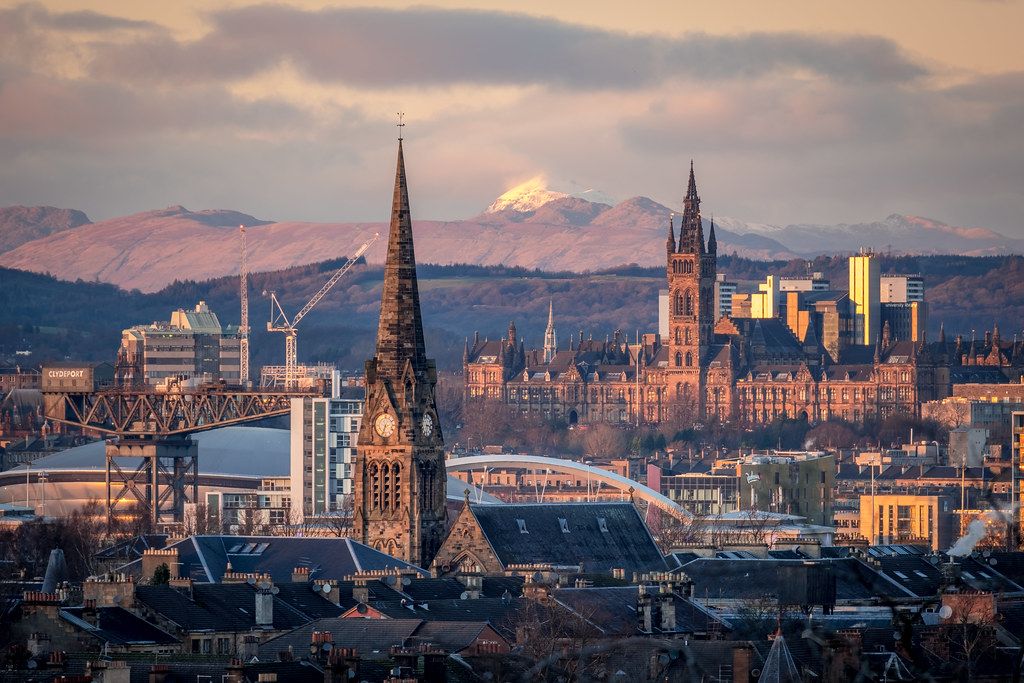 It has a rich cultural life and some excellent halal restaurants, serving a wide range of Mediterranean and Middle-Eastern cuisine including Lebanese and Turkish, as well as Indian cuisine.
Top attractions on a halal-friendly holiday in Glasgow:
Islamic Art in Glasgow
The Glasgow Museums house Scotland's biggest collection of Islamic Art, much of it from the Ottoman Empire, from Egypt, Syria and North Africa. It is split between the Kelvingrove Art Gallery & Museum, the St Mungo Museum of Religious Life and Art, Glasgow Museums Resource Centre and the Burrell Collection. Sir William Burrell and his wife gave their huge collection to the city of Glasgow in 1944. It is extremely varied including Mughal Indian and Iranian ceramics and carpets, textiles and embroidery from Türkiye and Uzbekistan and pieces from Moorish Spain.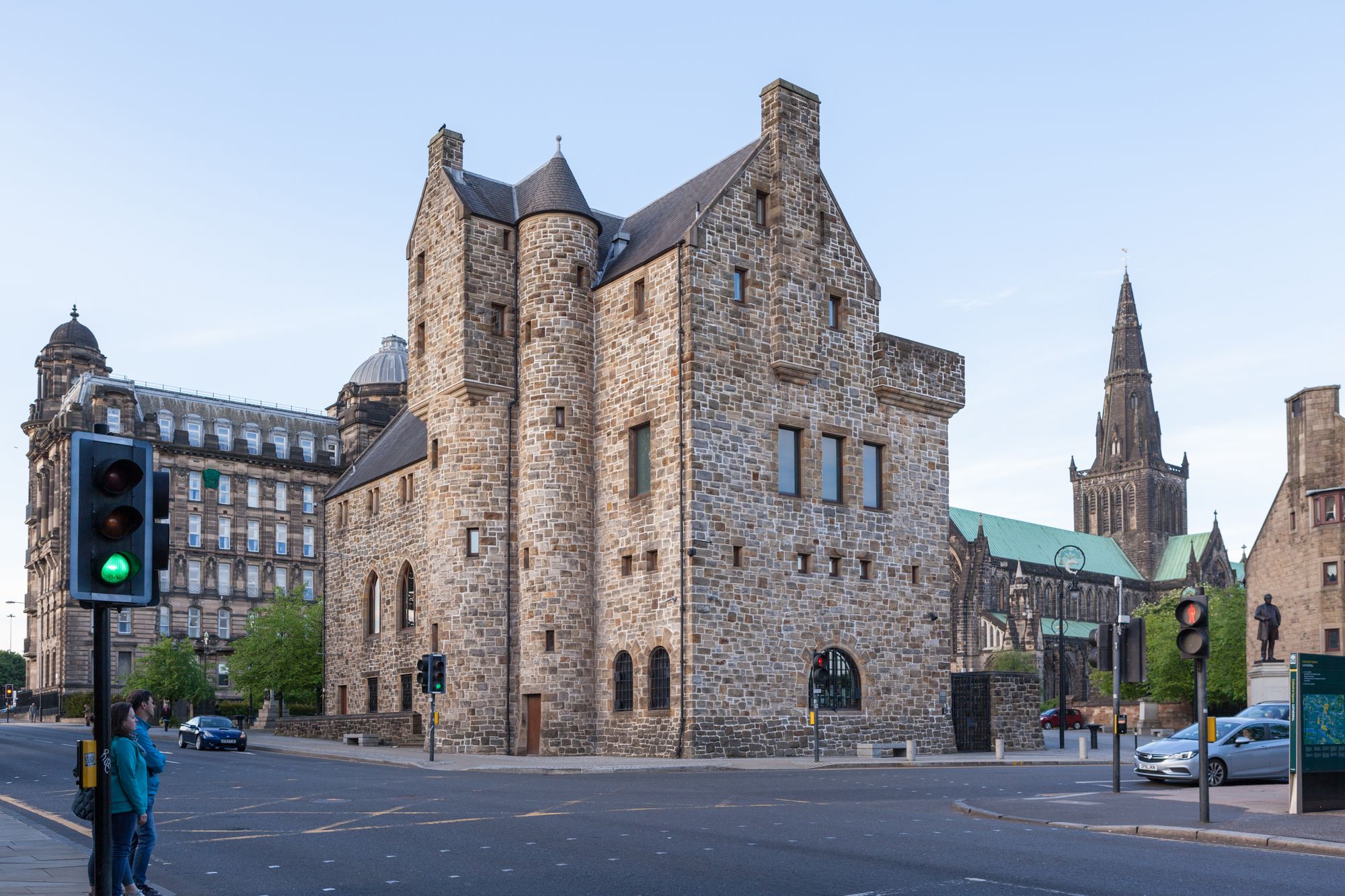 Glasgow Central Mosque
Glasgow Central Mosque is located on the south bank of the River Clyde. It was opened in 1984. Built in traditional Arabesque style with a dome and minaret, it is constructed in the red sandstone typical of many of Glasgow's buildings. It is built on a 4-acre (16,000 metre square) site including an Islamic Centre and gardens.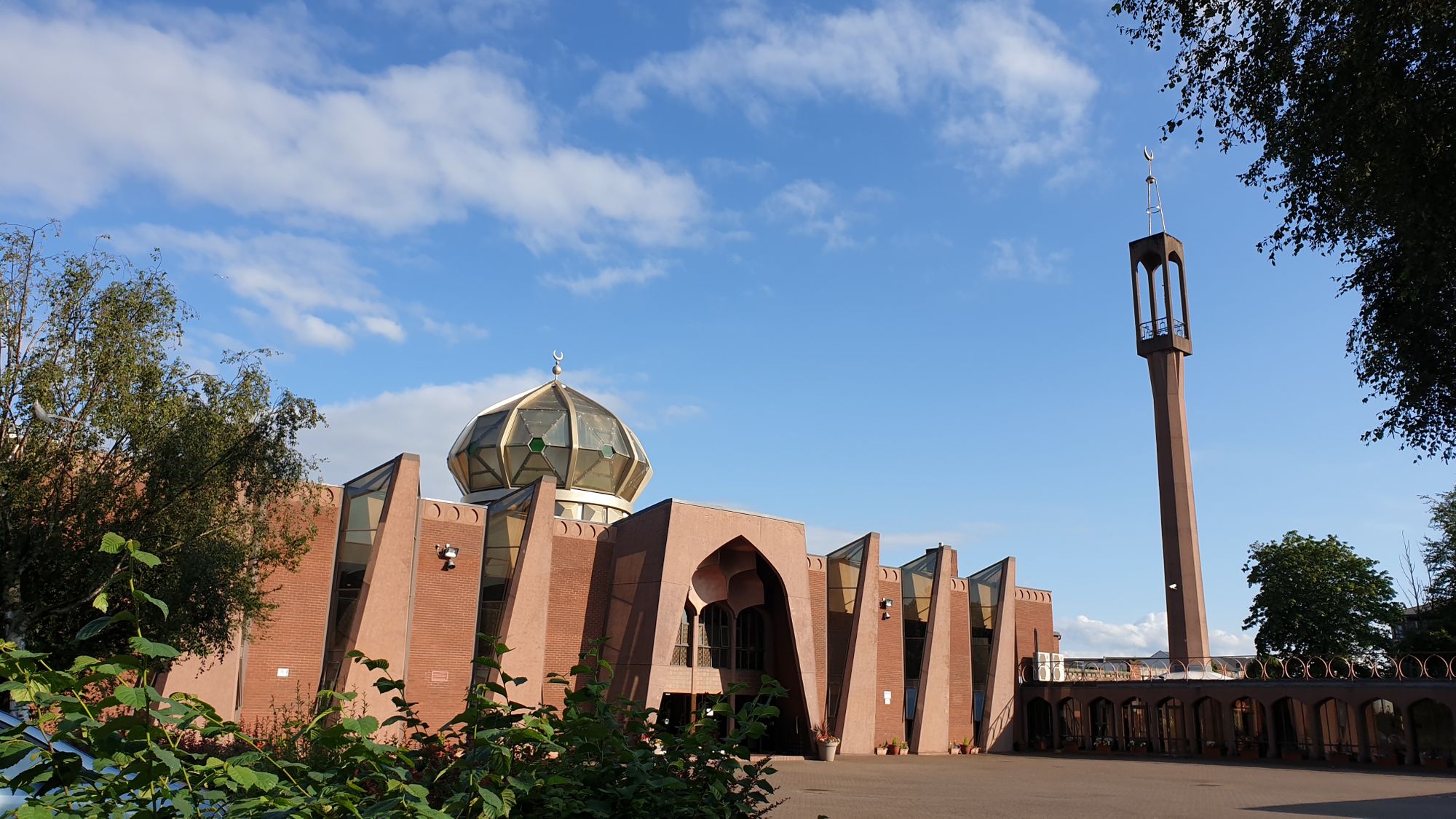 Kelvingrove Art Gallery & Museum
This museum is free to visit and is home to a wealth of fascinating exhibits, including paintings and natural history. It also has a gallery dedicated to the famous Glaswegian architect, designer and artist, Charles Rennie Mackintosh.
Glasgow Science Centre
Interactive and hands-on exhibits to interest and entertain all the family.
Glasgow Cathedral
Built in the 13thcentury, on the site of the church where St Mungo Bishop of Strathclyde founded his religious community around AD550.
Explore halal-friendly hotels in Glasgow.
Just 2 hours' drive away from Edinburgh or Glasgow will take you to the town of Kinloch Rannoch, in the heart of the Scottish Highlands.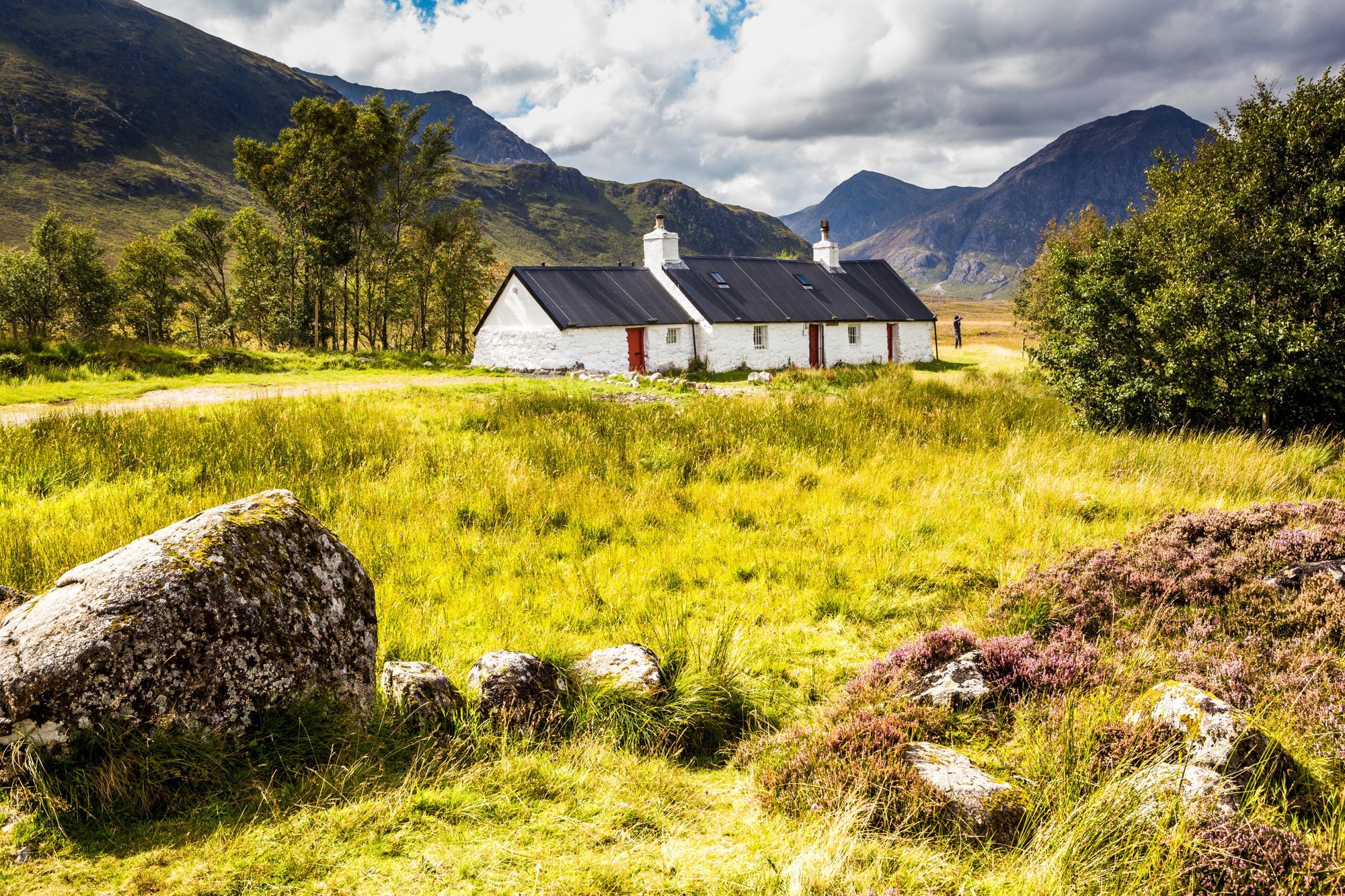 Kinloch Rannoch is also home to one of the finest halal-friendly hotels in the UK. Dunalastair Hotel Suites a luxury hotel catering for couples and families, which offers some of the finest halal dishes you can find anywhere. It offers a warm welcome to Muslim guests and is a favourite amongst HalalBooking customers.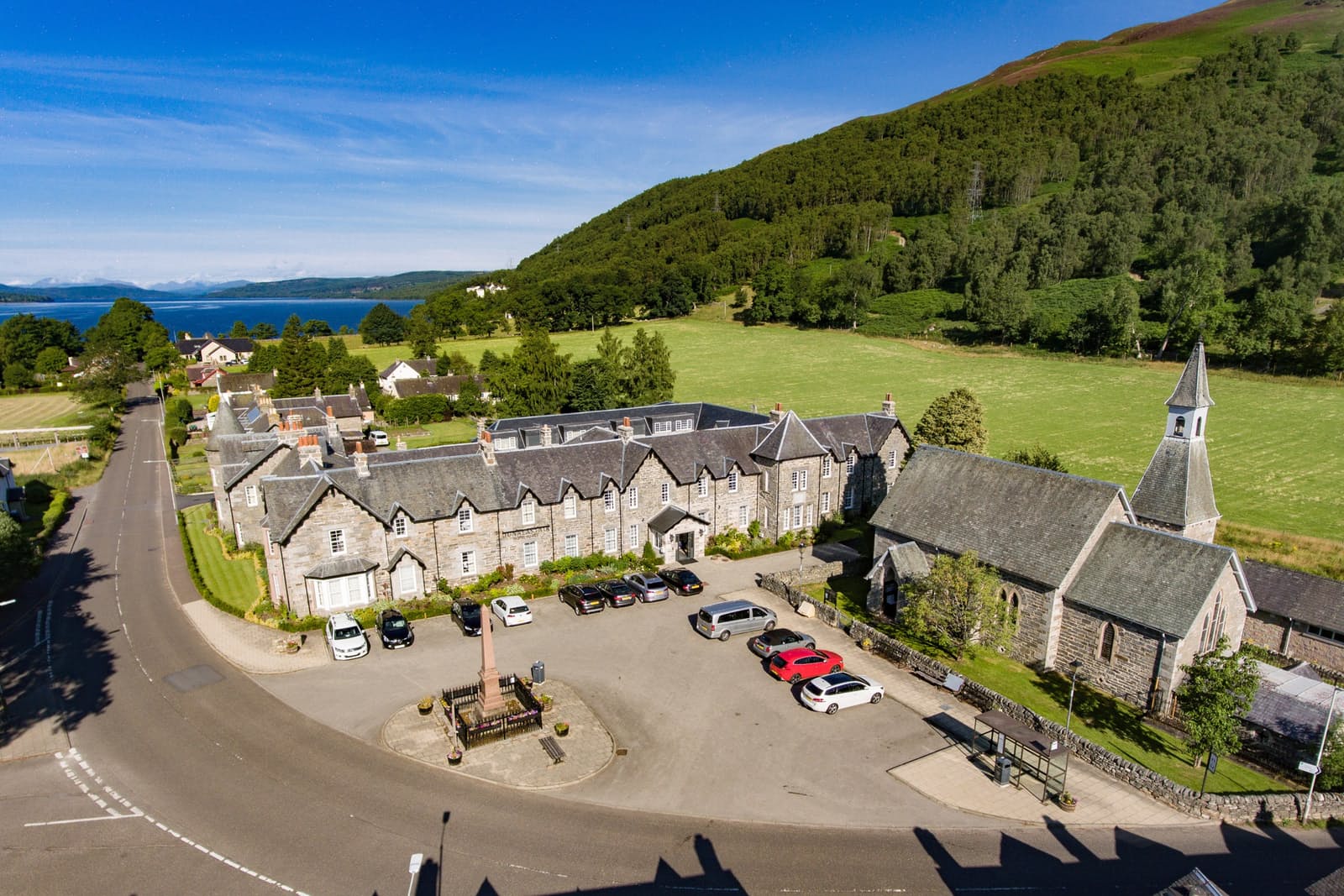 To find out more about this hotel, read our blog article: A Scottish Highland Getaway.
Alternatively you can take the renowned West Highland Line, the train which leaves from Glasgow Queen Street and is one of the most picturesque train journeys in the world. Those of you who are Harry Potter fans may recognise it as the railway which takes Harry to Hogwarts.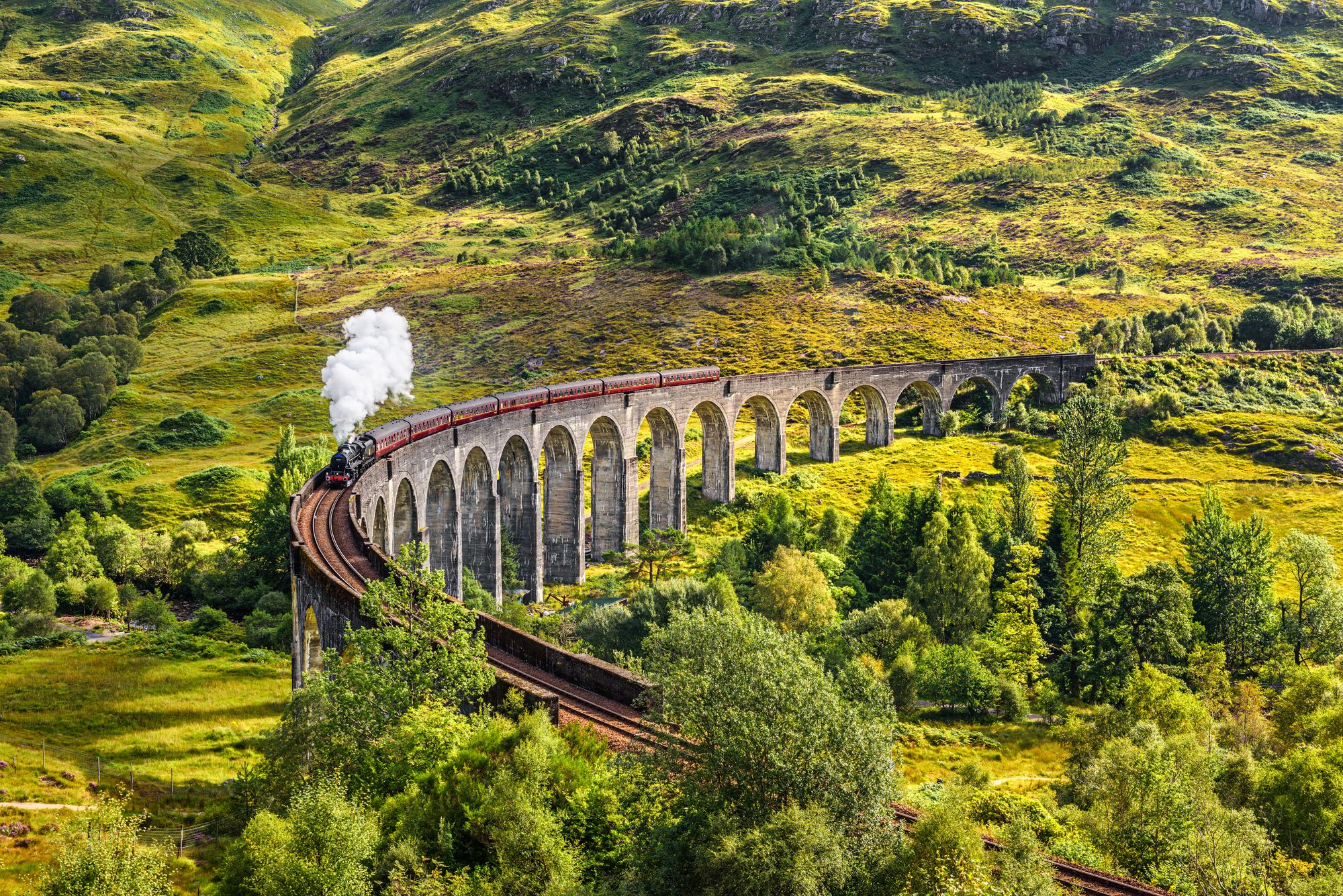 Use our halal filters to narrow your search and find a hotel which is halal-friendly enough for your own needs. Search for your destination, then open each halal filter to see how many hotels offer the halal-friendly features you need. Browse all our halal-friendly properties in Scottland.
Haste Ye Back!
Once you have visited Scotland, you are sure to want to return to see more of this beautiful country, or as the locals say so poetically 'haste ye back'!