An unforgettable holiday in a hotel with family pool
In order to spend more time with the family on holiday and to benefit from the facilities as a family, hotels with a private pool are a good choice. Choose the hotel that best suits your needs from a variety of alternatives - from hotels with in-room thermal pools to those with private family cabins - and enjoy the pool with your family members without compromising your privacy. These unforgettable experiences are suitable for all budgets as they offer excellent value for money.
Please note that some hotels may accept Euros, Dollars and Pound Sterling as a form of payment.
Spa and Wellness hotels with private pool
Spa and wellness hotels are among the favourite choices of travel enthusiasts who want to rest, relax and heal on holiday. Forget all your privacy concerns and take advantage of the effects of the thermal water, you can use the private pool in your room to rejuvenate.
●     Only 10 km away from Afyon city centre, Dundar Thermal Villa Hotel is perfect for big families and those who prioritise comfort. The suites and villas offer two different types of pools: standard pools and those with a jacuzzi. Take advantage of the thermal waters, which are known to be used for the treatment of arthritis, fibromyalgia and rheumatic diseases.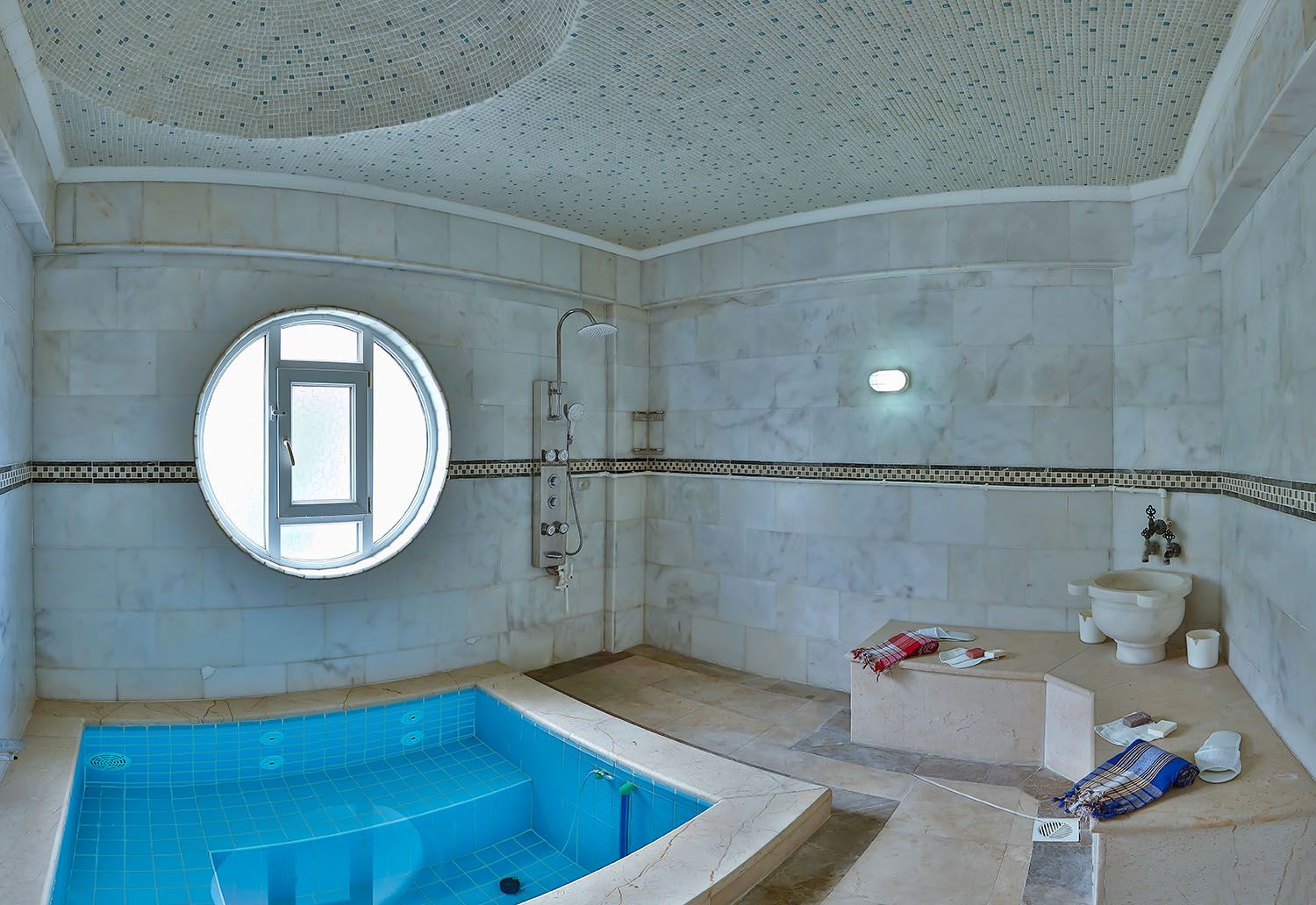 "The hotel has a convenient location. Both the room and the facility are quite clean and well-maintained. There is a live musical performance in the evening. Inside the property, there is a supermarket and a cafe. You can find anything you want. The private pool is big enough. Kitchen utensils are available. You can make your own breakfast and cook. We were very pleased with the hotel in general." Fazli, Turkey, Aug 2021 🇹🇷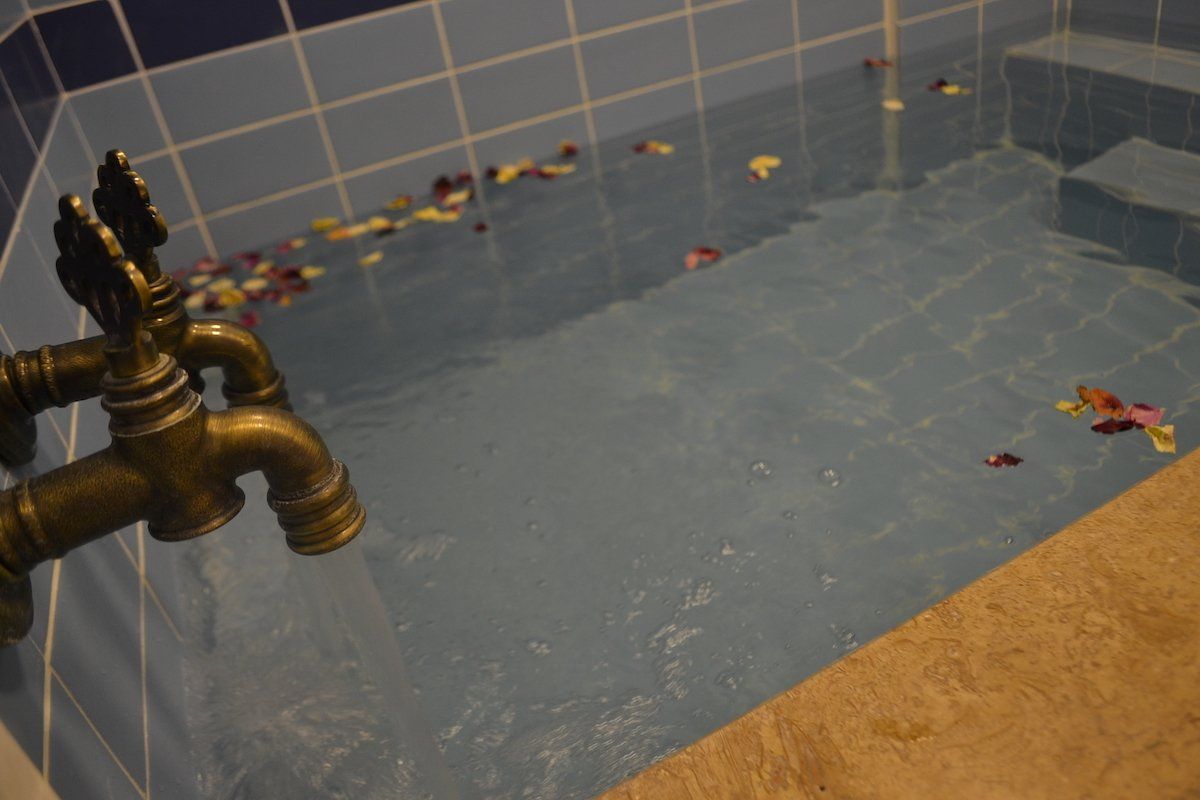 Located in the famous Terzikoy hot springs of Amasya, Fimar Life Thermal Resort Hotel is a 5-star alcohol-free thermal resort. The hot spring waters are known to be effective in treating nervous system disorders, chronic fatigue, asthma and blood pressure ailments. The suites offer a hot tub and the villas a private family pool.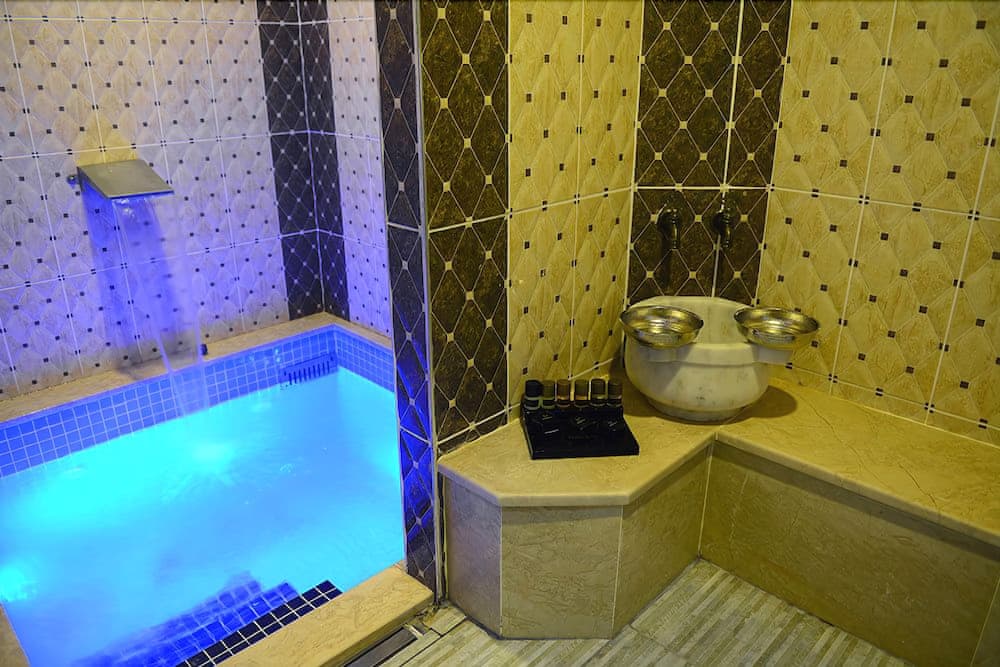 The 5-star Grand Özgül Termal Tatil Köyü, which also has an indoor pool and spa centre options for women, offers comfortable apartments with Standard room and Deluxe room options. You can also benefit from the healing spa waters by using the thermal jacuzzi in your room or the indoor pool.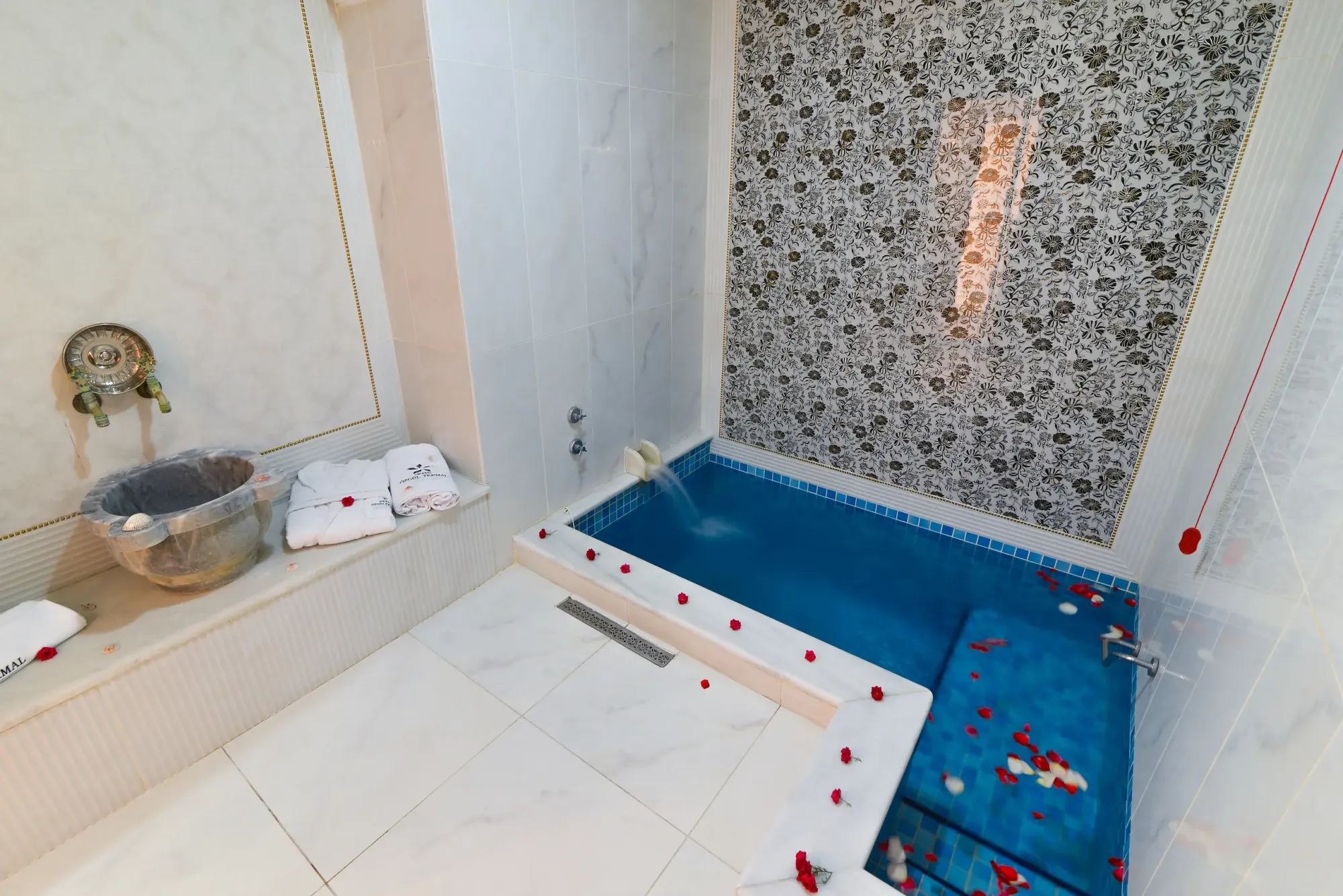 Distinguished with its different alternatives such as one and two-bedroom apartments, Basaranlar Thermal is located in Gazlıgol, Afyon, a place commonly visited for health purposes since the Phrygians. In this hotel, highly rated by HalalBooking guests, each room has a private family pool. There are also women-only indoor pools and spa centres.
"The hotel is marvelous. The staff is cool, hospitable and respectful. They care about their clients. It's very clean in and outside the rooms. The pool is limpid, too. I would definitely go there again! There is even a mosque inside the property, which I really appreciated. May ALLAH bless all those who contributed to the construction of this mosque. We did not have to look for one around for our Friday prayers. I would absolutely recommend this hotel to anyone because we were really pleased with our stay. Take care! Mukremin, Turkey, Feb 2021 🇹🇷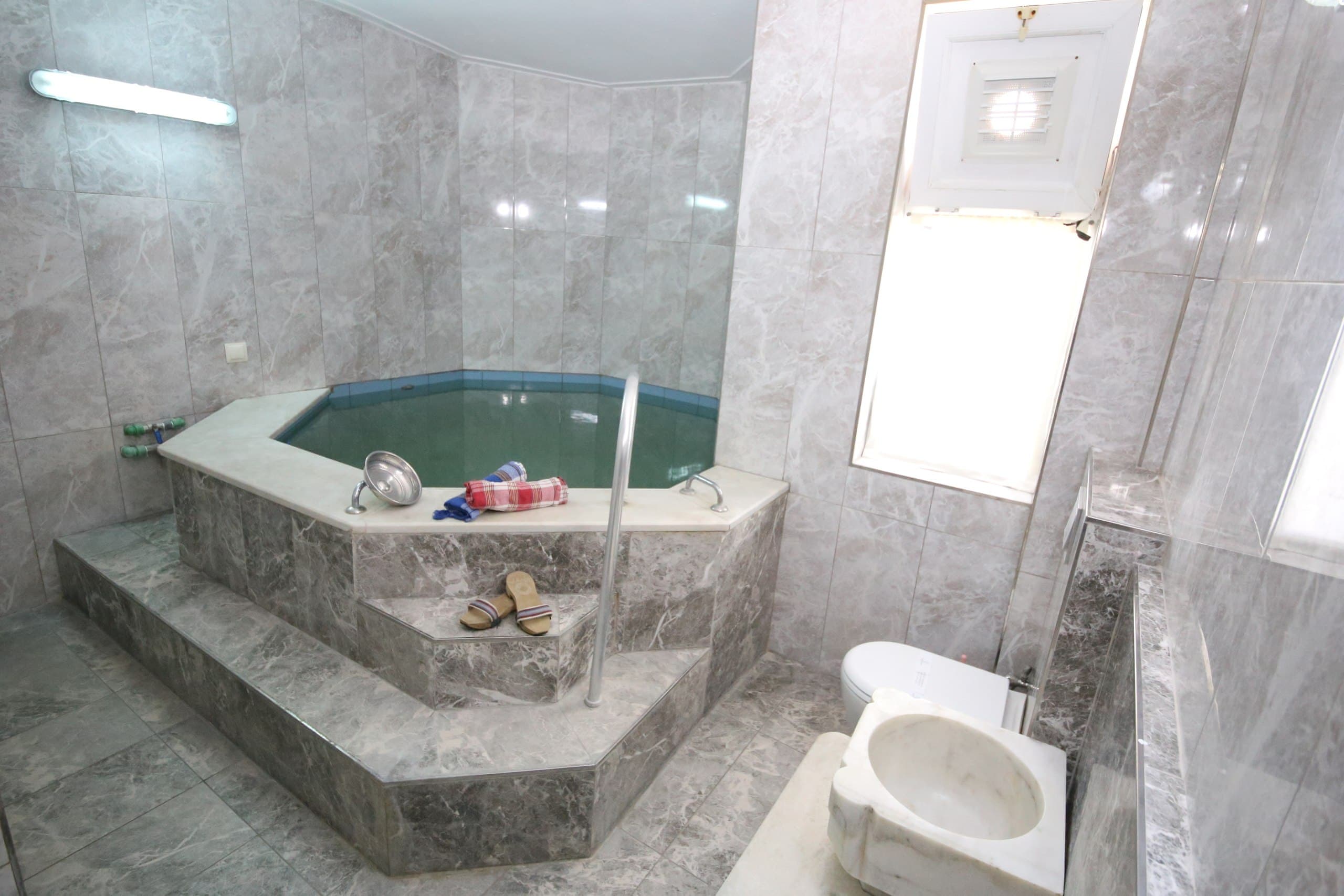 Spa and Wellness hotels with private family pool
While some hotels have a private thermal pool in the room, others have family pools located in a private area. Being allocated solely to families, these family pools can be booked in advance. In these private areas, guests are also offered amenities such as thermal pool, jacuzzi, sauna, steam room and hammam. For a wellness detox holiday, choose from one of our properties for the finest spa experiences.
●     Located in Kizilcahamam (Ankara), Cam Thermal Hotel & Spa is a 5-star alcohol-free hotel located among lush pine trees. It hosts women- and men-only pools and spa centres, as well as private family areas. Private family cabins (2 to 5 people) which you can book in advance are also available. Also, if you rent the tower VIP room, you can benefit from the private hot spring bath, the terrace and special treats.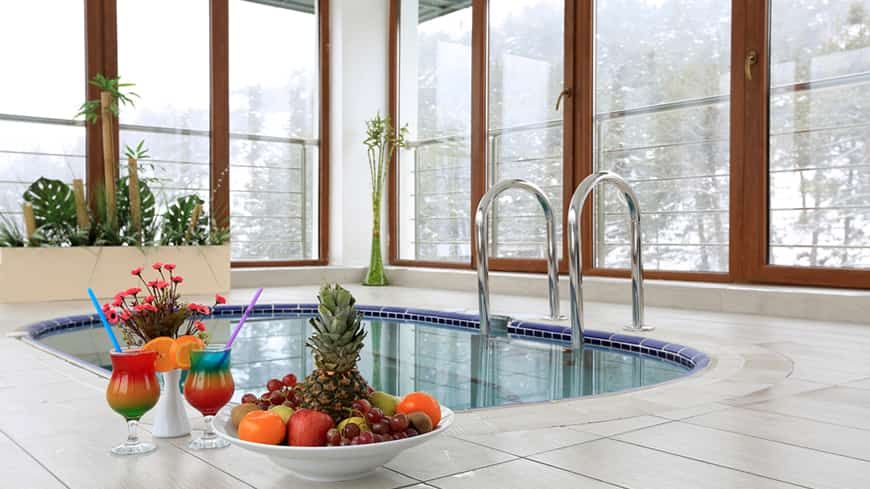 ●     Another alcohol-free thermal resort is the 5-star Korel Termal Resort & Spa,  which offers a women-only aqua park, indoor pool and spa centre. There is also a spa centre with a thermal pool with jacuzzi, sauna, steam room and hammam available for private use if booked in advance. The temperature of the pool water in the family spa centre can be adjusted on request.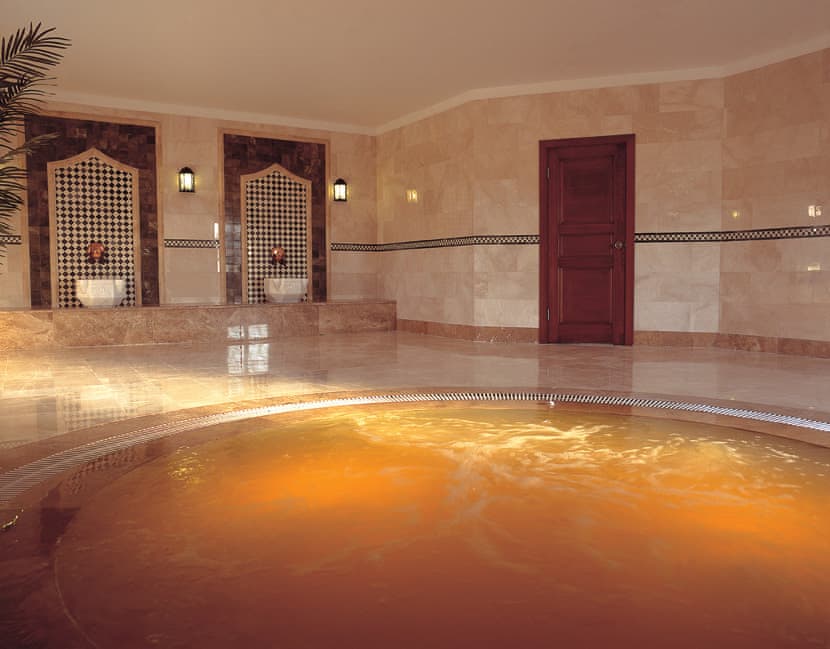 ●     Located in Balıkesir (Sındırgı), Obam Thermal Resort offers a women- and men-only outdoor pool, aqua park, indoor pool and spa centre. Healing thermal waters are especially effective in the treatment of certain diseases such as rheumatoid arthritis, tendinitis, chronic lower back and neck pain. Highly rated by HalalBooking customers, the resort also provides a private thermal family pool with pre-booked sessions.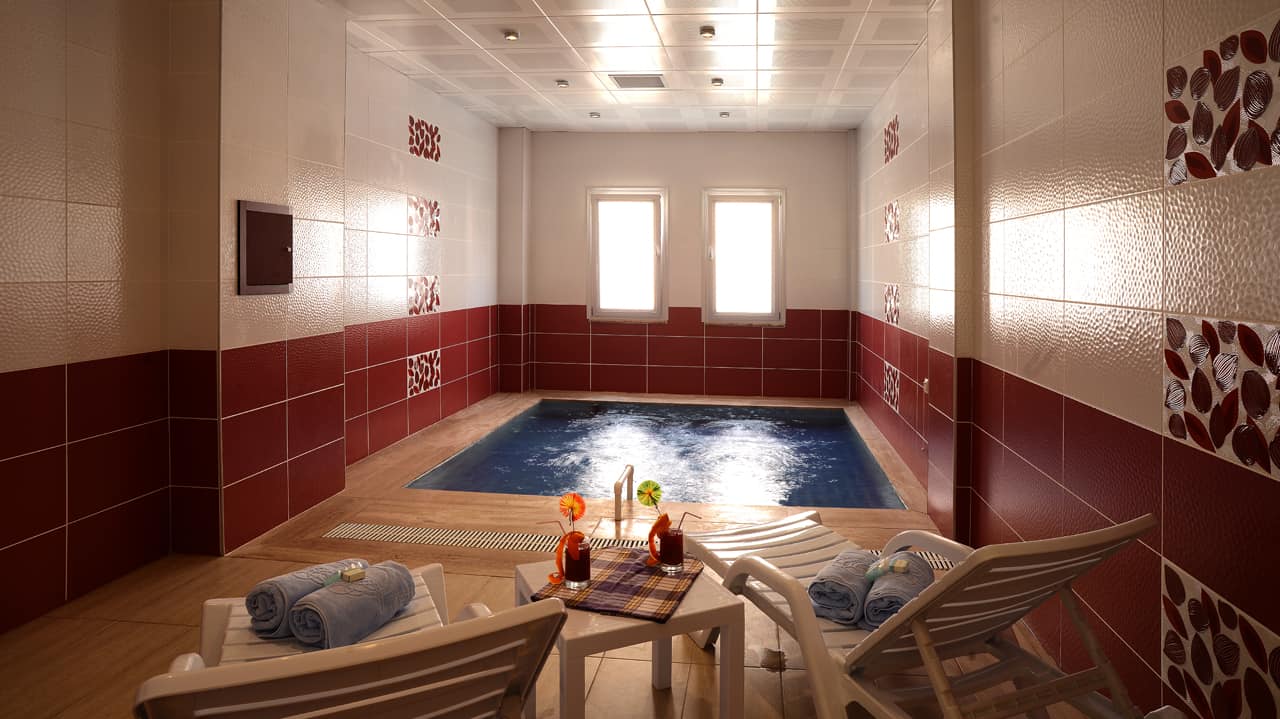 "The hotel is clean, the rooms are spacious and comfortable, the hotel staff is hospitable and adopts a meticulous approach to clients. The food is so delicious and varied that you might feel at home far away from home. Also, the pool and all the facilities are constantly cleaned. I will definitely come back as soon as I have the chance." Najla, Italy, Aug 2021 🇮🇹
●    With its mesmerising atmosphere in the awe-inspiring mountains of the Black Sea region, Ridos Thermal Hotel & Spa has a great location in a valley separating Rize from Trabzon. With its high ratio of minerals found in hot spring water, it is considered to be one of the 5 best thermal waters in the world. The hotel offers private family baths and VIP thermal pools to enjoy healing waters in complete privacy as a family.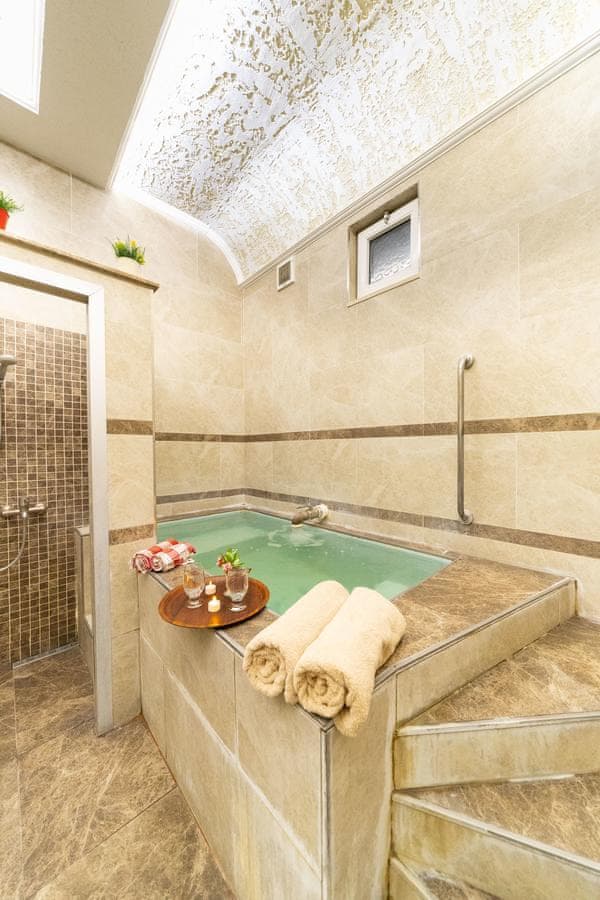 Before ending your Black Sea trip, we recommend that you stay a few nights at Hancioglu Orman Evleri (Bungalow) & Hotel, which is highly rated by HalalBooking customers. This 5-star alcohol-free hotel offers comfortable and authentic bungalow houses on the Trabzon coast, surrounded by a magnificent forest.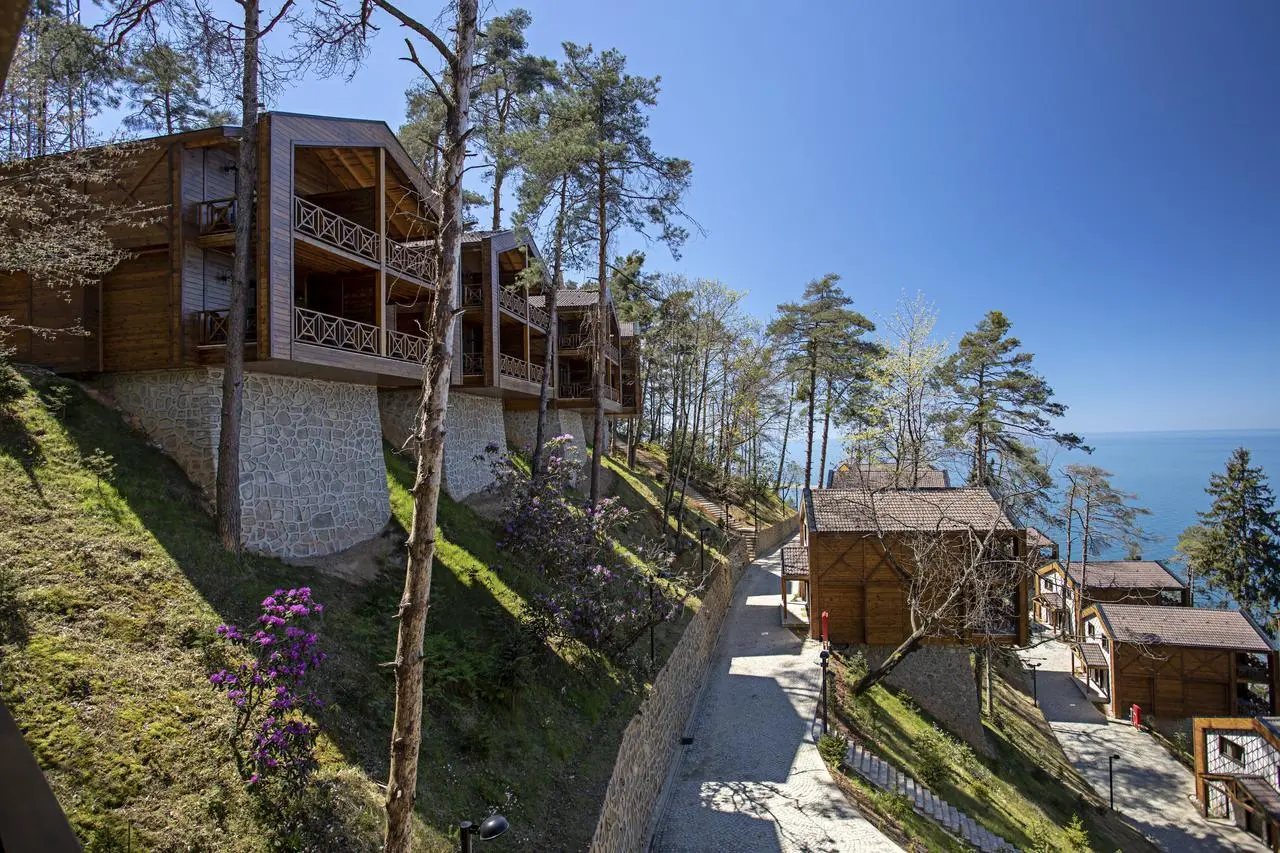 Located in Goynucek (Amasya), Fimar Life Thermal Resort Hotel is host to indoor/outdoor pools and spa centers that serve women and men in separate areas. For those who want to enjoy hot spring waters in a totally secluded place as a family, this hotel offers private family cabins of three different sizes: small, medium-sized and large . Inside these family cabins, there is a pool and jacuzzi varying in size, a living room , a TV room and a hammam.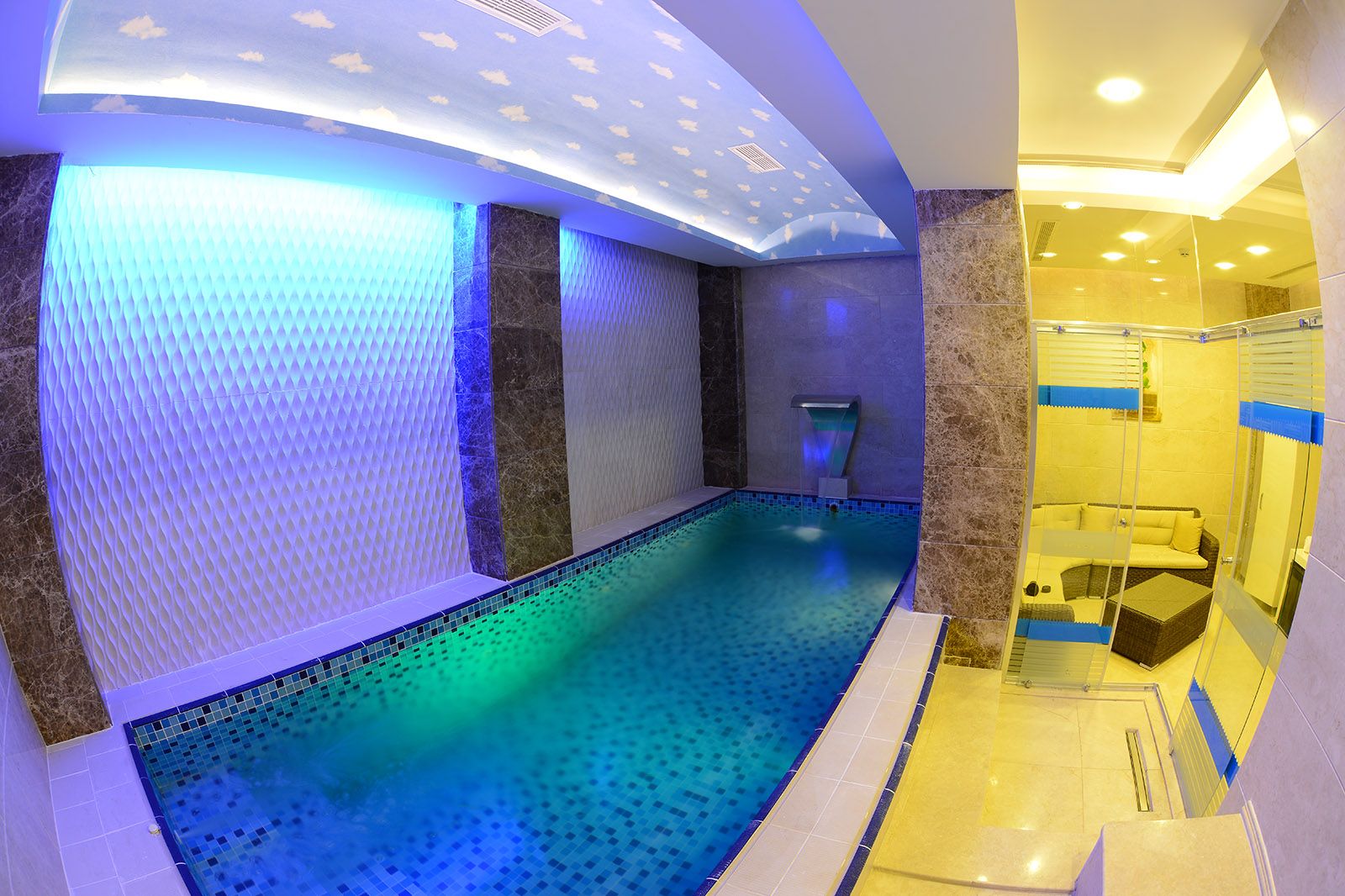 ●     Located in Yalova, Esila Thermal Hotel is ideal for a halal-friendly holiday as it provides a women-only indoor pool, spa facility and rooms with jacuzzi. There is no alcohol service at this 4-star, halal-friendly thermal resort, which features a totally secluded family hammam where there is an opportunity for each couple to benefit from a private family pool.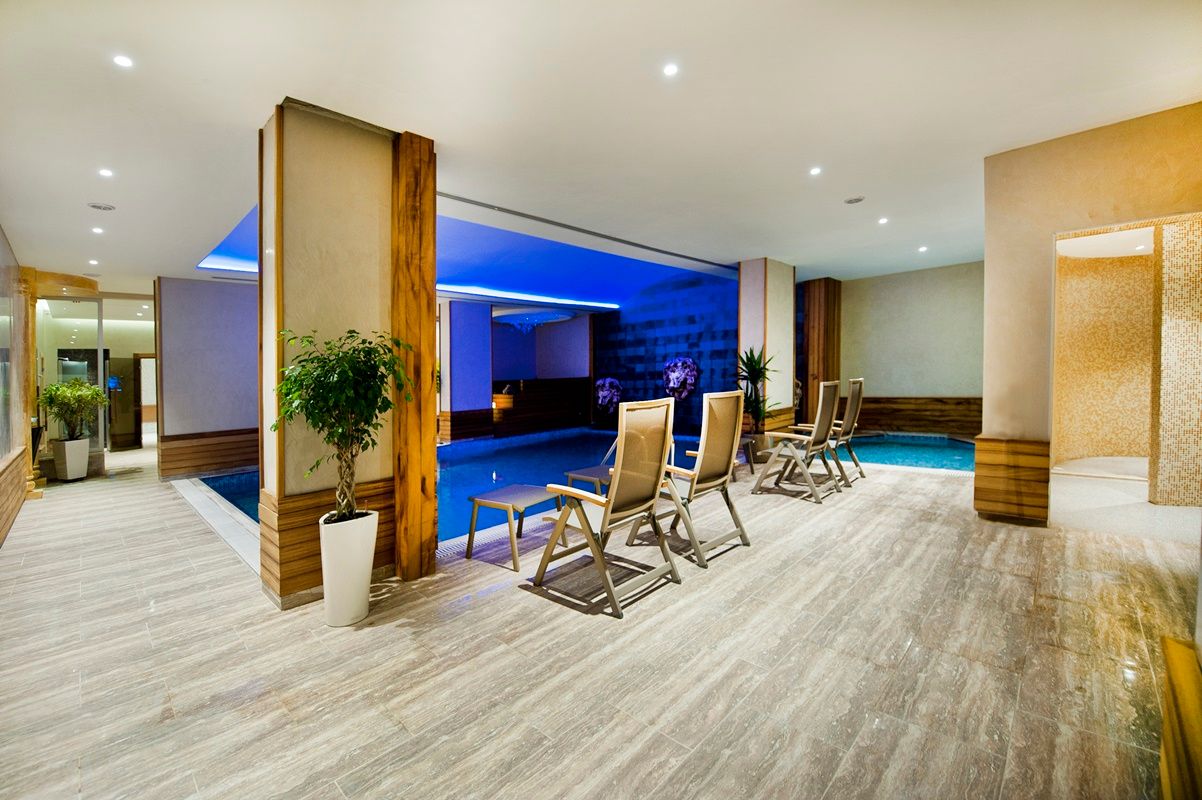 ●     Another classy thermal resort of Kizilcahamam is Eliz Thermal & Spa providing luxurious 5-star accommodation, including standard rooms, suites and apartments. With its women- and men-only pools, spa centres and children's entertainment areas, this resort has something for anyone. For families wanting to benefit from the healing effect of thermal waters in a secluded area, the resort offers a VIP pool option with a private family bath and a secluded family pool.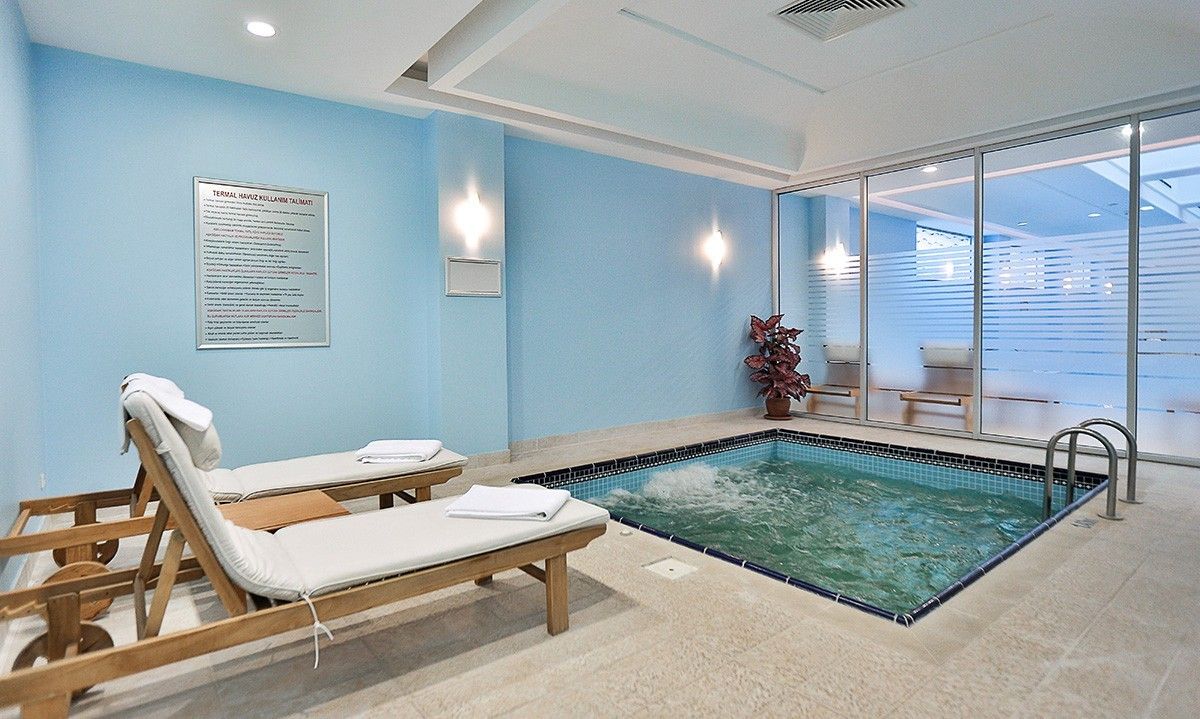 Discover all our spa and wellness hotels with family pools in Turkey.
Hotels with private family pool
Hotels with family pools are not limited to spa and wellness hotels. Many resorts now offer private pools for halal-conscious couples and families. Secluded VIP family rooms are also available in some properties while there are other similar accommodation alternatives, such as villas with private secluded outdoor and indoor pools by the seaside. Enjoy your stay, complete with the privacy you desire!
●     Located among lush forests in Sapanca, Cabir Deluxe Hotel Sapanca is a 5-star alcohol-free spa resort. There is a great variety of facilities such as women-only pools and spa centres, as well as pre-bookable VIP rooms that families can use. Serving its guests in a completely secluded area, this resort offers rooms with a jacuzzi pool, sauna and hammam.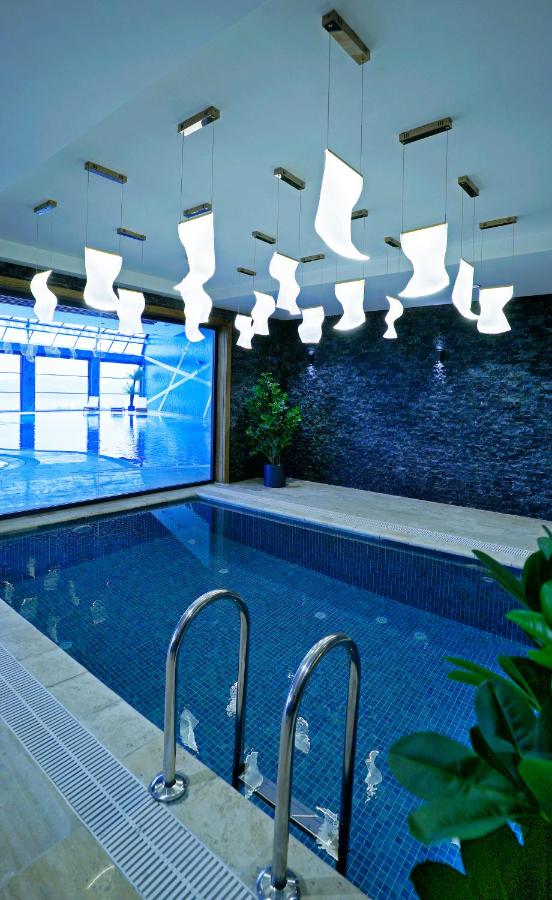 "The staff is very hospitable and has great respect for customer privacy. We were especially pleased with the cleanliness of the rooms and that of the facility. It was also very considerate of them to take each client's feedback on accommodation on the check-out day. I stayed at this resort with my mother and sister. We loved the spa and massage facilities. We did not have to spend hours thinking about where to go. We already know our next holiday destination. I would like to thank all the staff and managers for creating such a lovely atmosphere." Elif, Turkey, Jul 2021 🇹🇷
●    Adin Beach Hotel in Antalya is definitely one of the best halal-friendly hotels in the world. It has three separate women-only, men-only and mixed-use sections on its private beach. For those who would like to experience the comfort and luxury of Adin Beach Hotel with other family members in a secluded environment, the villa has a fully secluded pool as well as a secluded jacuzzi with sea views. The advantage is that you can keep on using the hotel's restaurant and other facilities while staying at the villa.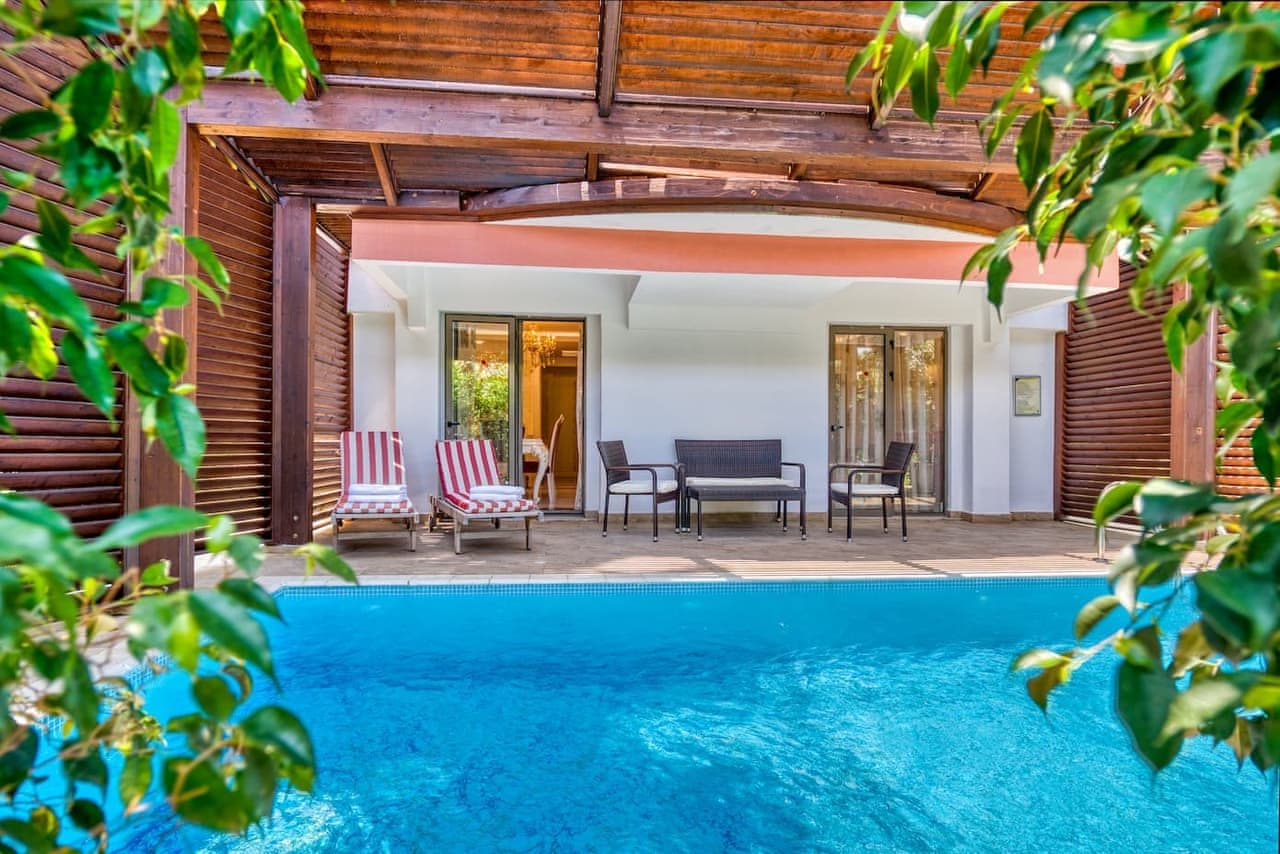 ●      Located in a private bay, Angel's Marmaris Hotel offers an inspiring natural atmosphere. It has the Aegean Sea on one side, and the lush forest on the other. Besides being an alcohol-free 5-star hotel, it offers opulent villas with pools in complete seclusion. In addition to these, those staying in a villa benefit from VIP services, private breakfast in the room, airport transfer, private beach cabanas and free dinner in the a la carte restaurant.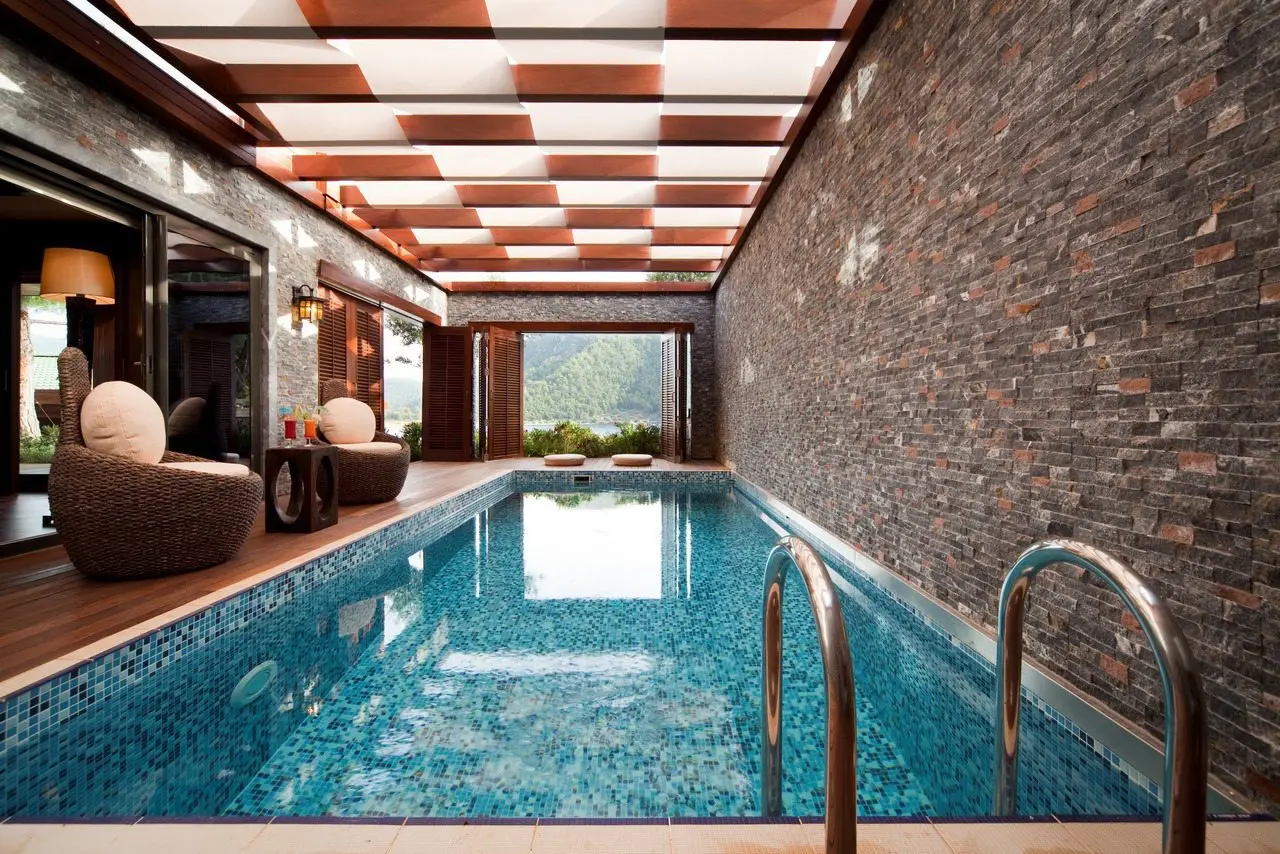 ●     Located in Cappadocia, Sah Saray Cave Suites offers a private indoor pool in some rooms. Enjoy spending time with your family in your secluded indoor pool in the authentic atmosphere of cave hotels.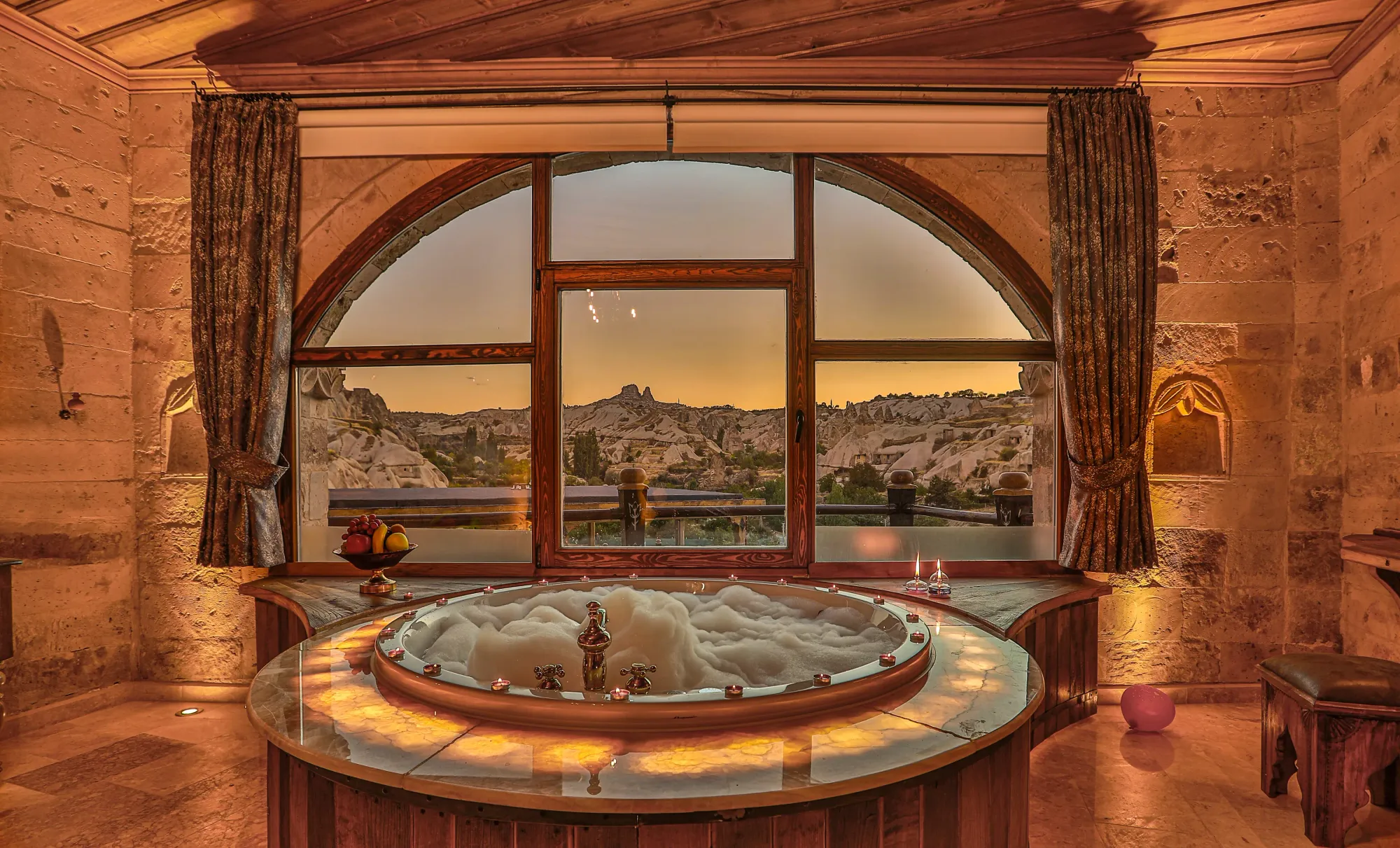 Other Thermal Hotels to choose from
Located in Tuzla, İstanbul Medikal Termal Hotel offers women-only and men-only indoor pools and spa centres, as well as a mixed outdoor pool where modest swimwear is allowed. Adding a visit to Istanbul while taking advantage of the healing thermal waters will make your holiday unforgettable.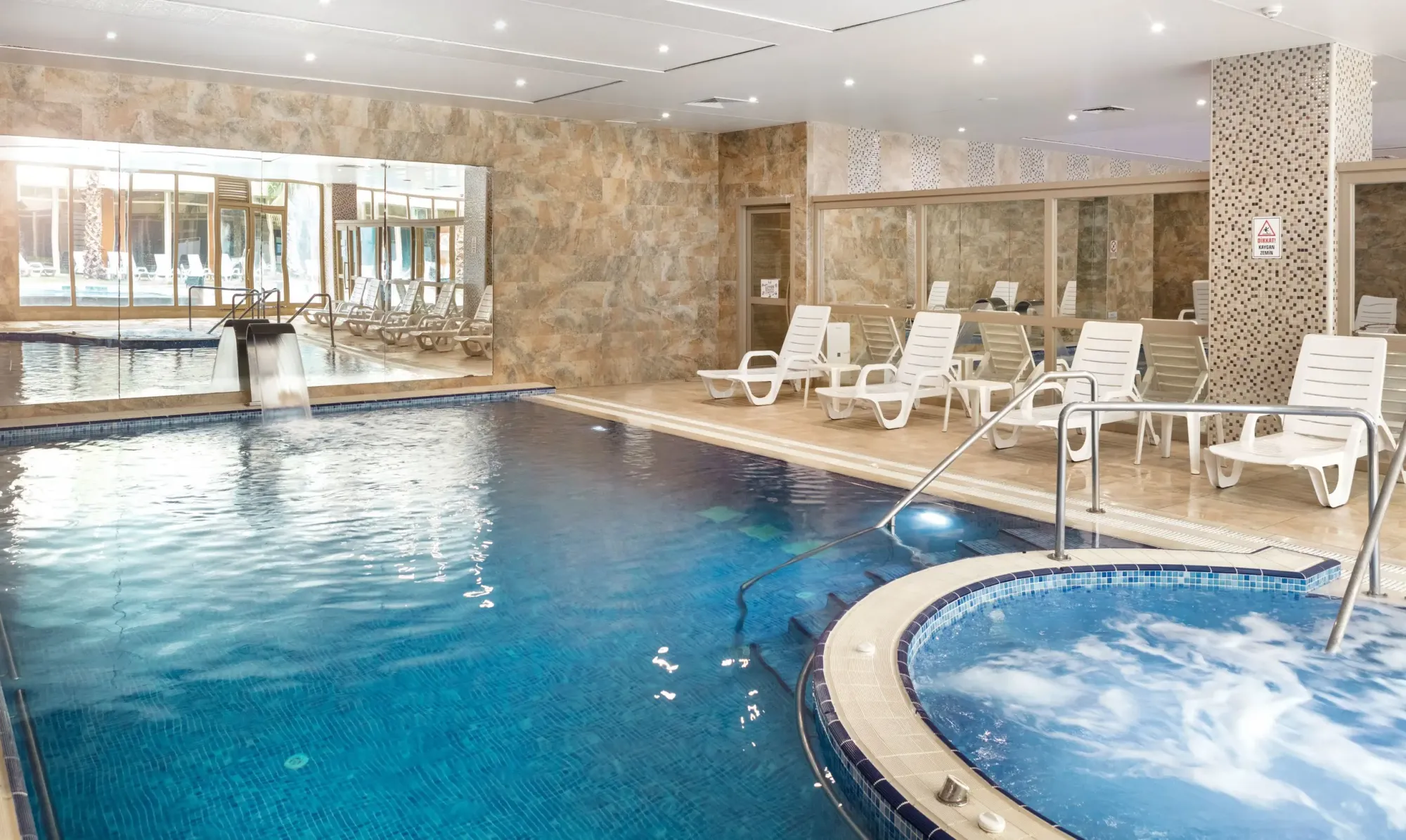 Royal Teos Thermal Resort Clinic & Spa, located on the seafront in Sığacık of Seferihisar, is a 5-star alcohol-free luxury thermal holiday village. In addition to a women-only indoor pool and spa centre, it offers excellent treatments such as hydromassage, Kneipp therapy, thermal mud therapy and seaweed skin care.