Belek: Antalya's Premier Resort
Just 40 kms from Antalya city centre, Belek is a holiday destination that offers many opportunities with its golf courses, hotels, restaurants, historic sites, natural beauty and unlimited shopping options. Belek means endless beaches, resort hotels, sun, blue sea and world-famous golf courses. Tens of thousands of local and foreign tourists visit Belek in summer. Belek, one of the most attractive holiday destinations in the Mediterranean, is very popular, especially during spring and summer.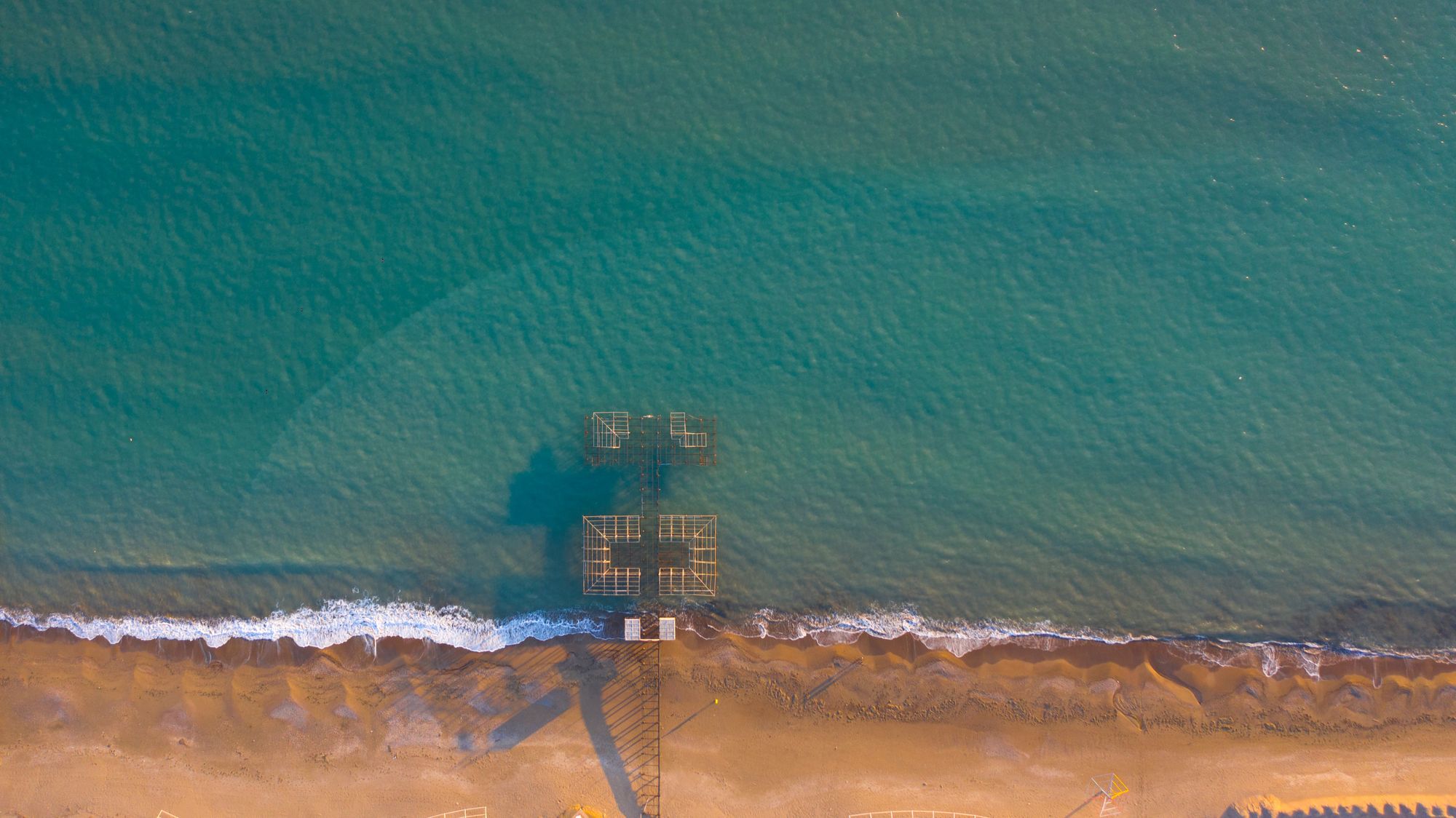 There are wonderful resort hotels in Belek for guests who want to have a halal-friendly holiday, to escape from the hustle and bustle of big city life for a while, somewhere which will cater for their Islamic needs and values. Altis Resort Hotel & Spa is an ideal hotel for anyone looking for a halal resort  offering a high quality holiday with separate pools for men, women and children, spa centre, massage facilities, saunas, Turkish baths and a huge beach where women may wear modest swimwear. You can click on the link below to find out more about the Altis Resort Hotel & Spa, a great choice for you and your family in Belek, and book at the special prices offered only to HalalBooking customers.
As soon as you walk into the Altis Resort Hotel & Spa you will feel the difference.
At the Altis Resort Hotel & Spa, you will be welcomed with Turkish hospitality from the very first moment, and will be enchanted by its location, set in the midst of the pine forest, which symbolise Belek, on a golden, sandy beach, lapped by turquoise sea. Altis Resort is set in an area of 100,000m2 and has 580 rooms. There are showers and dressing cabins in dedicated men-only and women-only areas on the 300-metre stretch of beach with golden sands glistening in the sun. There is also a fully secluded sunbathing area for women. Another advantage of the Altis Resort Hotel & Spa is that it can be booked on an "all-inclusive" basis. You can start the day with a wonderful open-buffet breakfast with traditional, local and international flavours that appeal to everyone's taste buds, continue the day with lunch and end the day with a delicious dinner menu. You can also enjoy snacks and beverages throughout the day in different areas of the hotel, including at the poolside.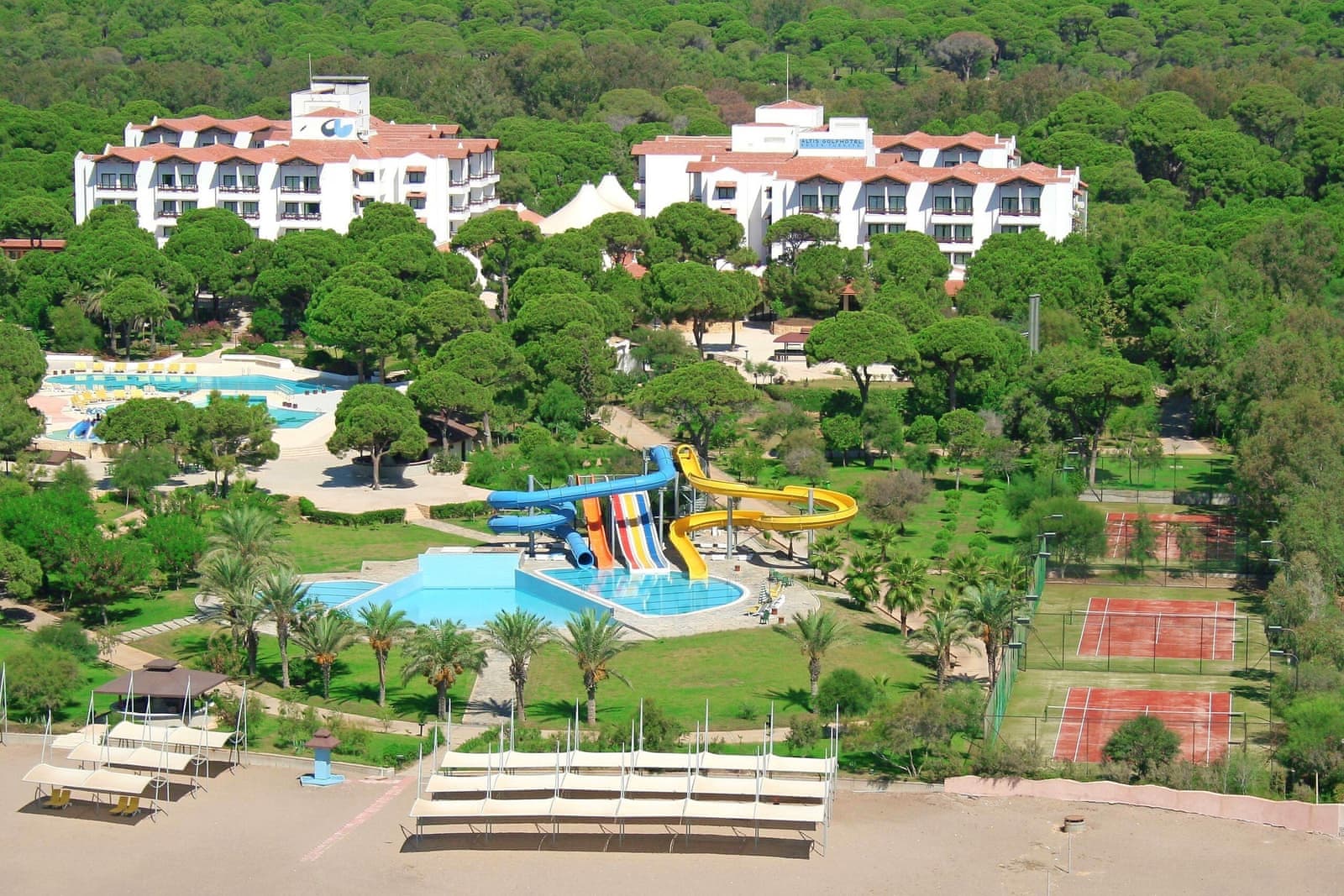 At Altis's patisserie, cakes, cookies, fruit juices, herbal teas, black tea, fizzy drinks, Turkish coffee, hot and cold drinks are served.
Altis Resort Hotel & Spa has many complimentary facilities and areas such as saunas, Turkish bath, fitness, beach volleyball, table tennis, tennis court, TV room, billiards, chess, darts, animation, and non-alcoholic minibar. Altis Resort Hotel & Spa is an alcohol-free family hotel. Free internet connection is available in common areas and rooms. There are many shops on the property. Parking spaces are also available for guests arriving by car. You can enjoy beautiful sea or forest views from the balconies in the rooms. You can enjoy delicious snacks from the snack buffets during the day.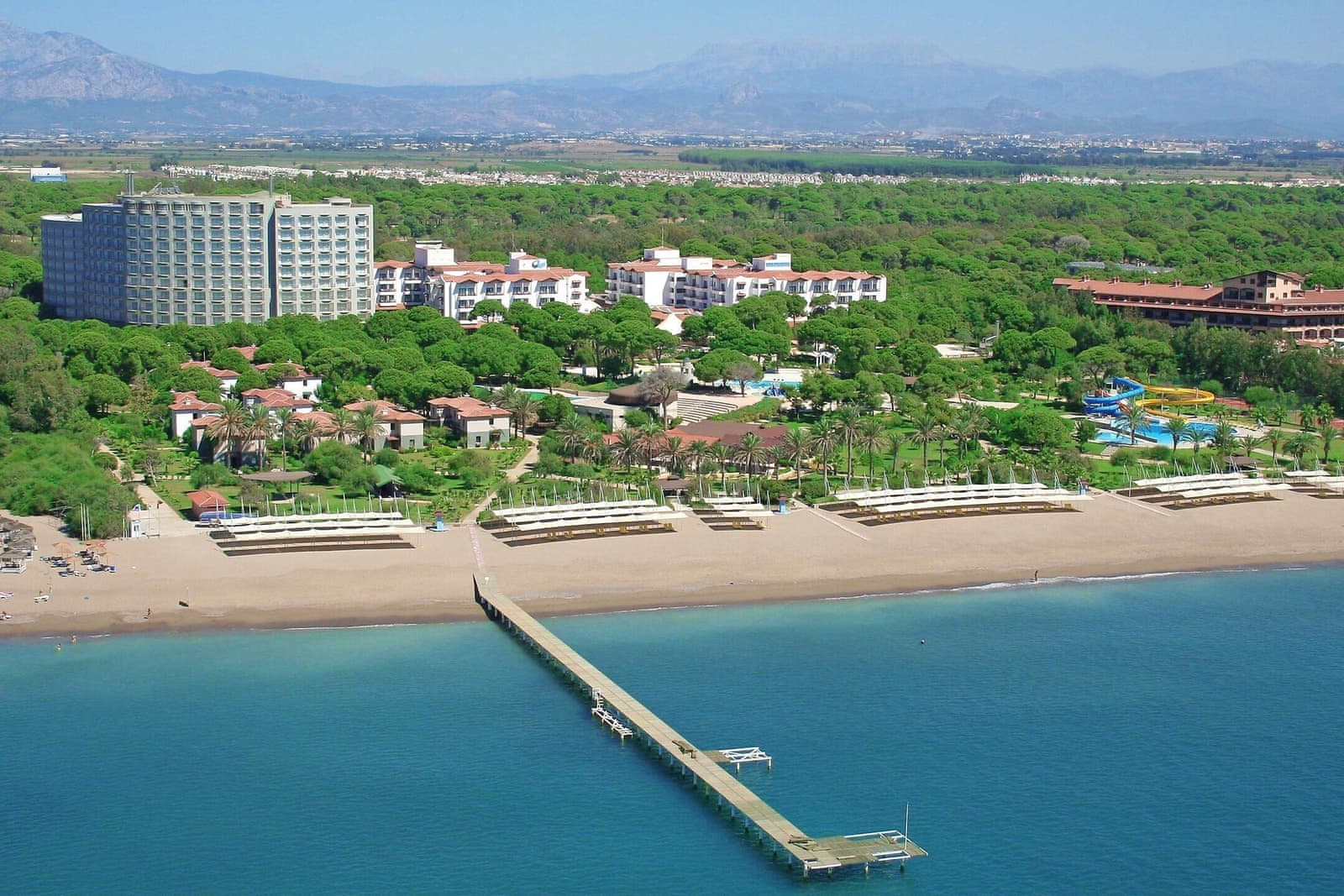 Guest Review - Belek Hotel - 9.1
"I recommend this hotel 100%, very clean, staff were very welcoming. Ideal for a family or group of friends. The buffet is so diverse: every day there was something new in terms of both dishes and desserts."
"Sea, sandy beach, women-only sunbathing area right on the beach. A beautiful hotel in the green of coniferous trees, the rooms with a sea view are simply gorgeous. This is our second stay at this hotel. There are staff speaking English, German and Russian. Highly recommended!"
France, 7 nights, Sep 2020
Location of Altis Resort Hotel & Spa
Altis Resort Hotel & Spa is the right choice for observant families with its excellent location, where you can enjoy a pleasant and relaxing holiday. It is only 15-20 minutes away from Antalya Airport and the city centre and is located very close to Expo 2016, the Land of Legends, which is one of the most popular entertainment and adrenaline centres in Belek and Europe, and the ancient city of Perge. Perge is one of the oldest and largest ancient cities in the world with its 13,000-seat amphitheatre, fountains, baths, water channels, towers and main streets with columns, and is one of the most important attractions close to the hotel.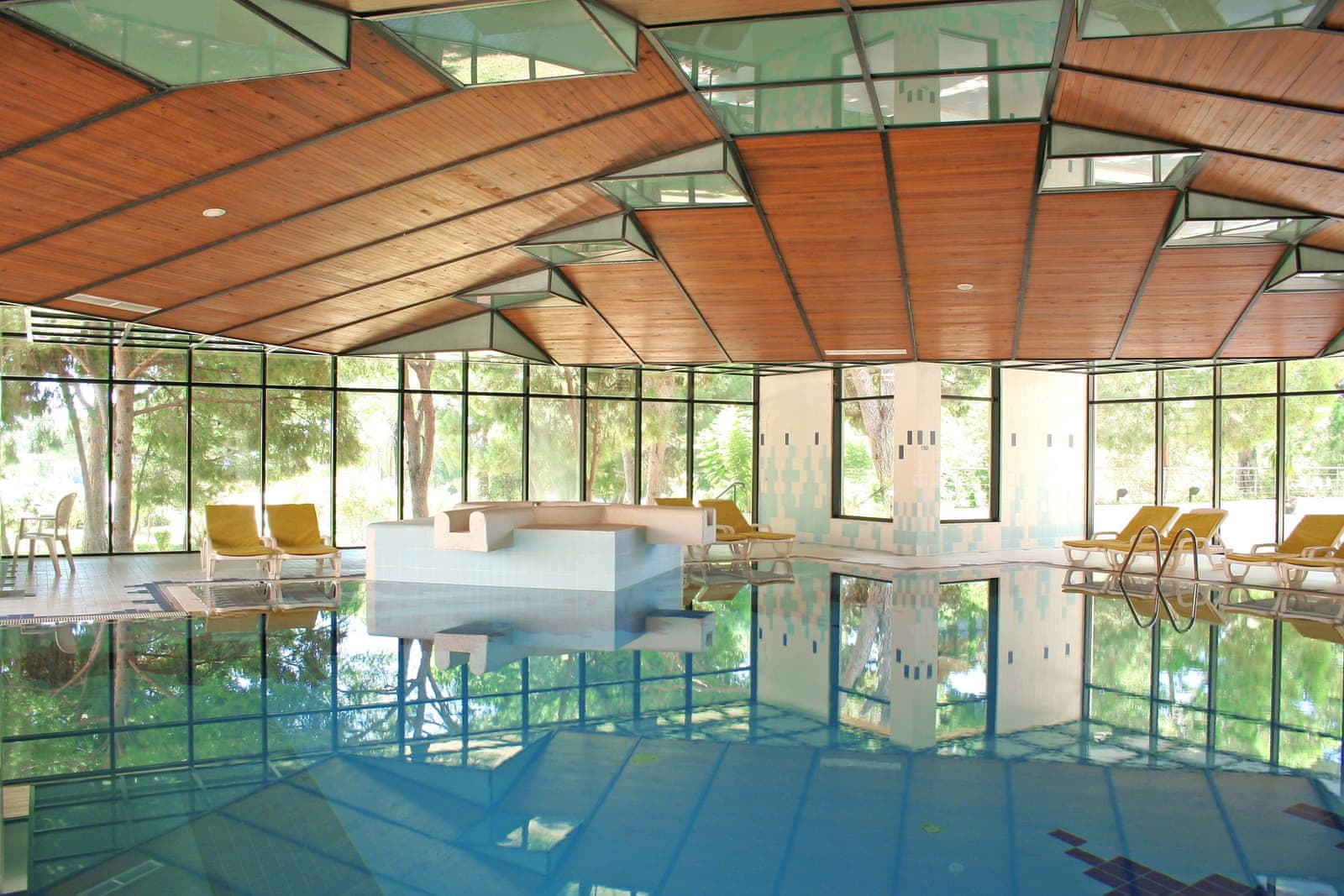 The Heart of Golf and Turkish Airlines Open Golf Tournament
Belek is an important centre for golf, attracting golfers from all over the world, with its new golf facilities and international golf tournament. Belek is home to Turkey's best, world-standard golf courses and the golf courses next to Altis Resort Hotel & Spa guarantee a wonderful golfing experience in a beautiful natural setting. There are 27 golf courses in Belek, which was selected as the "Best Golf Region of the Year" in Europe in 2008. Turkey is home to many international golf tournaments with its rapidly developing golf tourism and world-class facilities. Turkish Airlines Open Golf Tournament has become well-known amongst professional and amateur golfers, who come to Belek to play golf on these fantastic greens.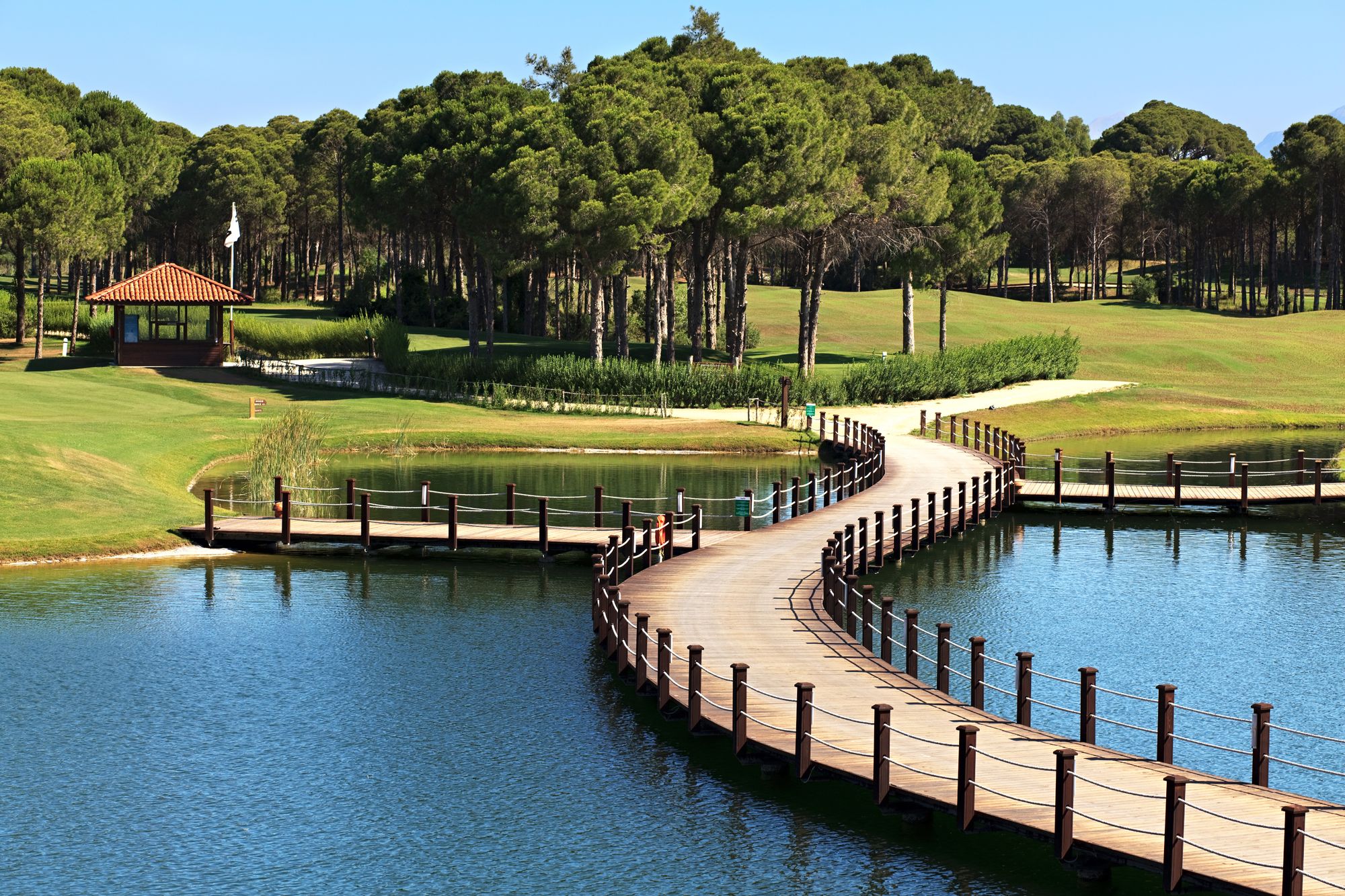 The Land of Legends
The Land of Legends, situated quite close to Altis Resort Hotel & Spa, was opened in 2016 to become Turkey's largest theme and amusement park, which became a symbol of Belek within a few years of its opening. The Land of Legends, appeals to visitors of all ages - from 7 to 70 - with something to suit all tastes. Thrill-seekers will have fun on the high-tech waterslides and enjoy its other attractions.. This wonderful entertainment world  provides special facilities for children as well as pools, water slides and many other activity areas for adults. There is also a small zoo where you can see tigers and penguins.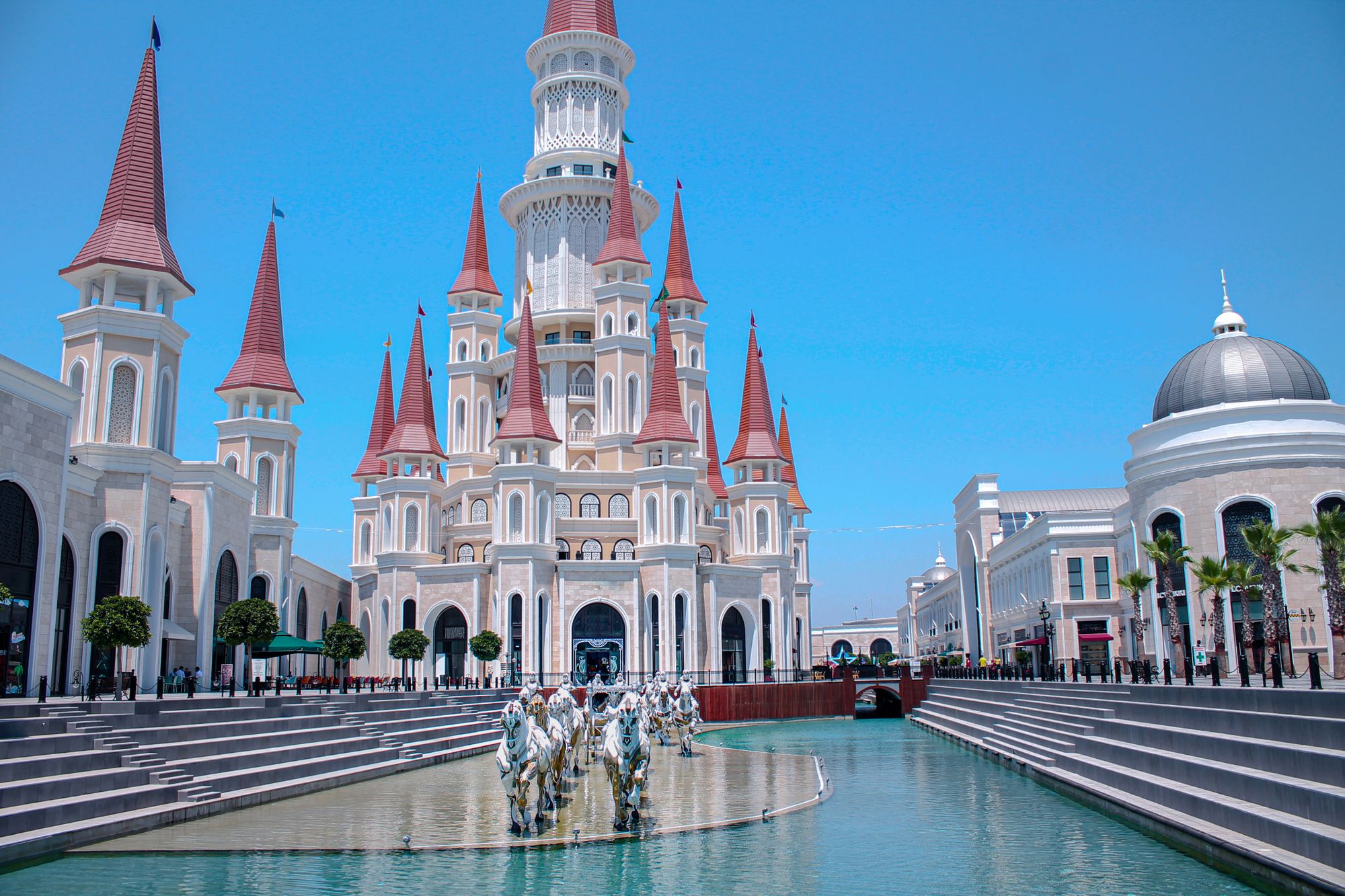 Kurşunlu Waterfall
Kurşunlu Waterfall, one of Turkey's most beautiful natural sights, welcomes an average of 500 thousand local and foreign tourists every year. The waterfall is also known as "the hidden paradise" among the locals and has been enchanting visitors with its untouched nature and fast-flowing waters for thousands of years. While parents enjoy its natural beauty from the viewing terrace, children will have fun in the playgrounds. The nature park, including the waterfall, is home to many animal species such as rabbits, squirrels, woodpeckers, and turtles, and you will often find yourself accompanied by cats and other small animals as you wander around the area.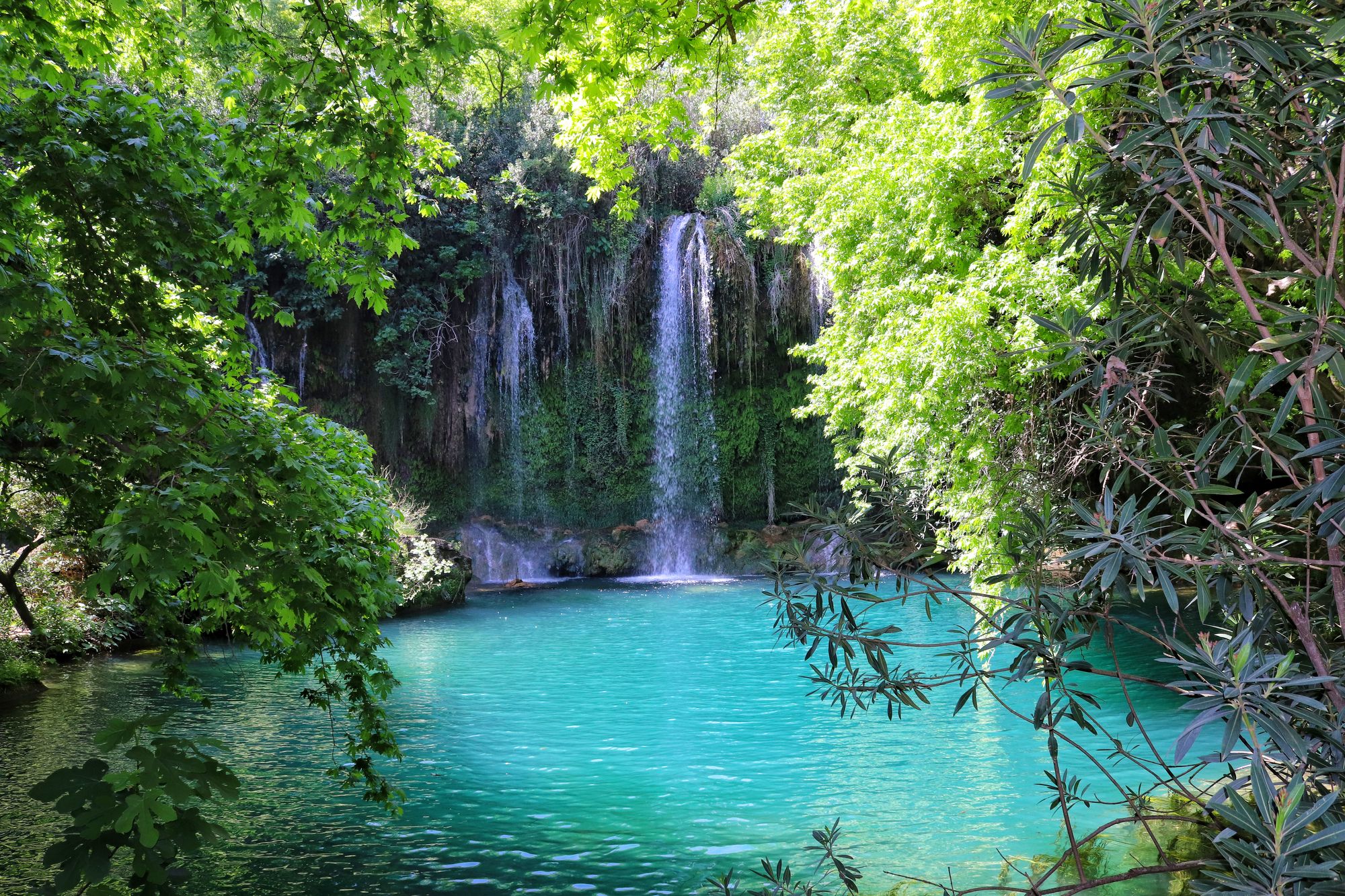 Ancient City of Perge
The ancient city of Perge, which was one of the most beautiful and magnificent cities of the Hellenistic period, was also the hometown of Apollonius, one of the first mathematicians. It was an important centre during the Hittite period, when it is believed to have been known as "Parha". Certainly, the city was accepted as one of the most organised ancient cities in Anatolia from the Roman Period onwards. The theatre, with an audience capacity of 15 thousand, has been well preserved. The two-storey stage building, located opposite the seats of the ancient theatre, was built in the 2nd century.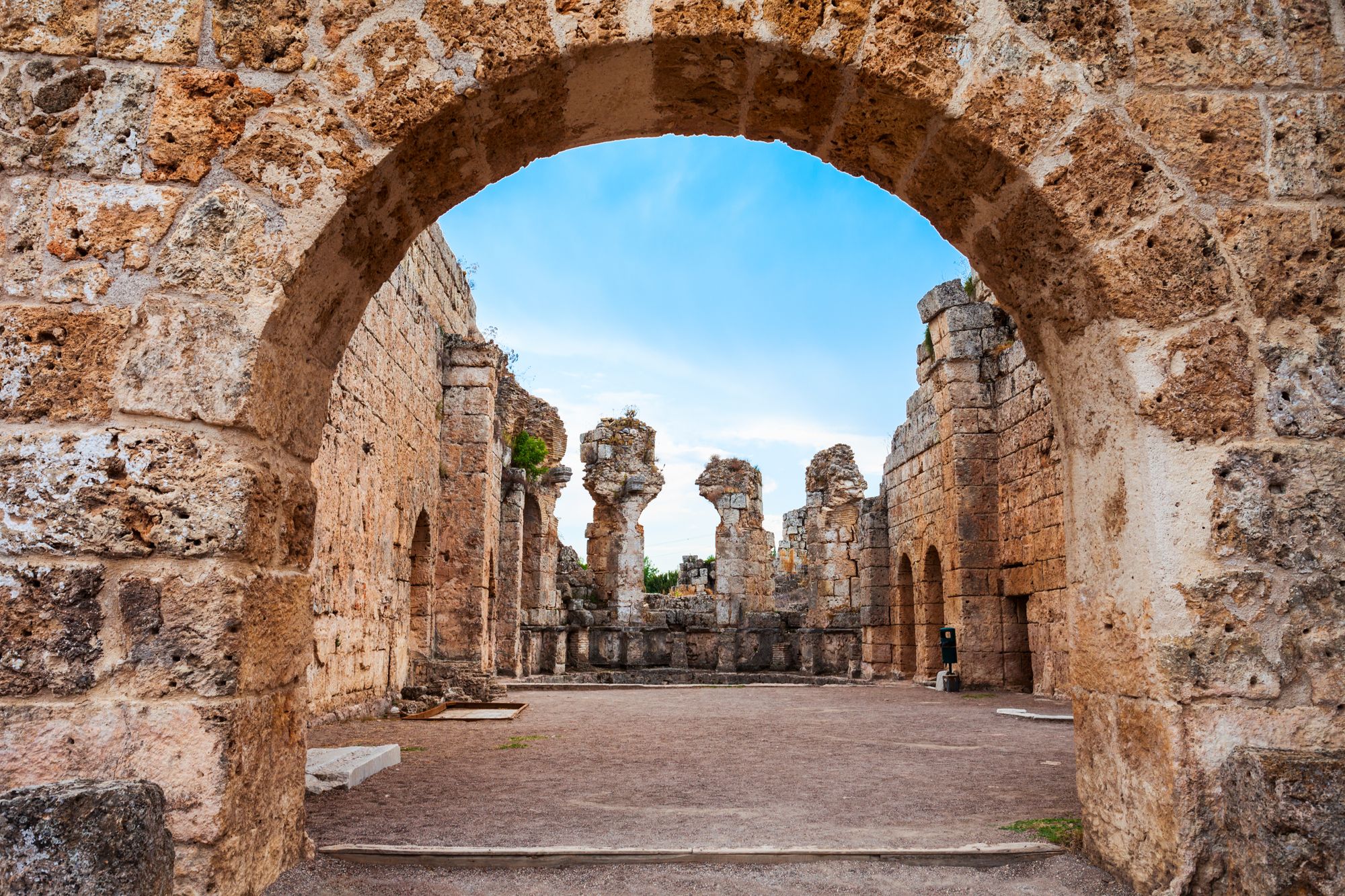 Expo 2016
The height of the Expo 2016 tower is 114 metres, and there are restaurants and observation decks on the upper floors. Its 18 floors can be reached by lifts. At the Turkish Airlines Science and Technology Center for Children, which was designed to make children love science and technology, various tools, demonstrations and models related to the functioning of science and technology are displayed. The Dinosaur Garden with life-sized, vocal and animated dinosaur species attracts visitors of all ages. The Planetarium has a capacity of 86 people, and offers the opportunity to watch unique space-related shows with its spherical structure. Guests who want to participate in the shows should check the schedule in advance.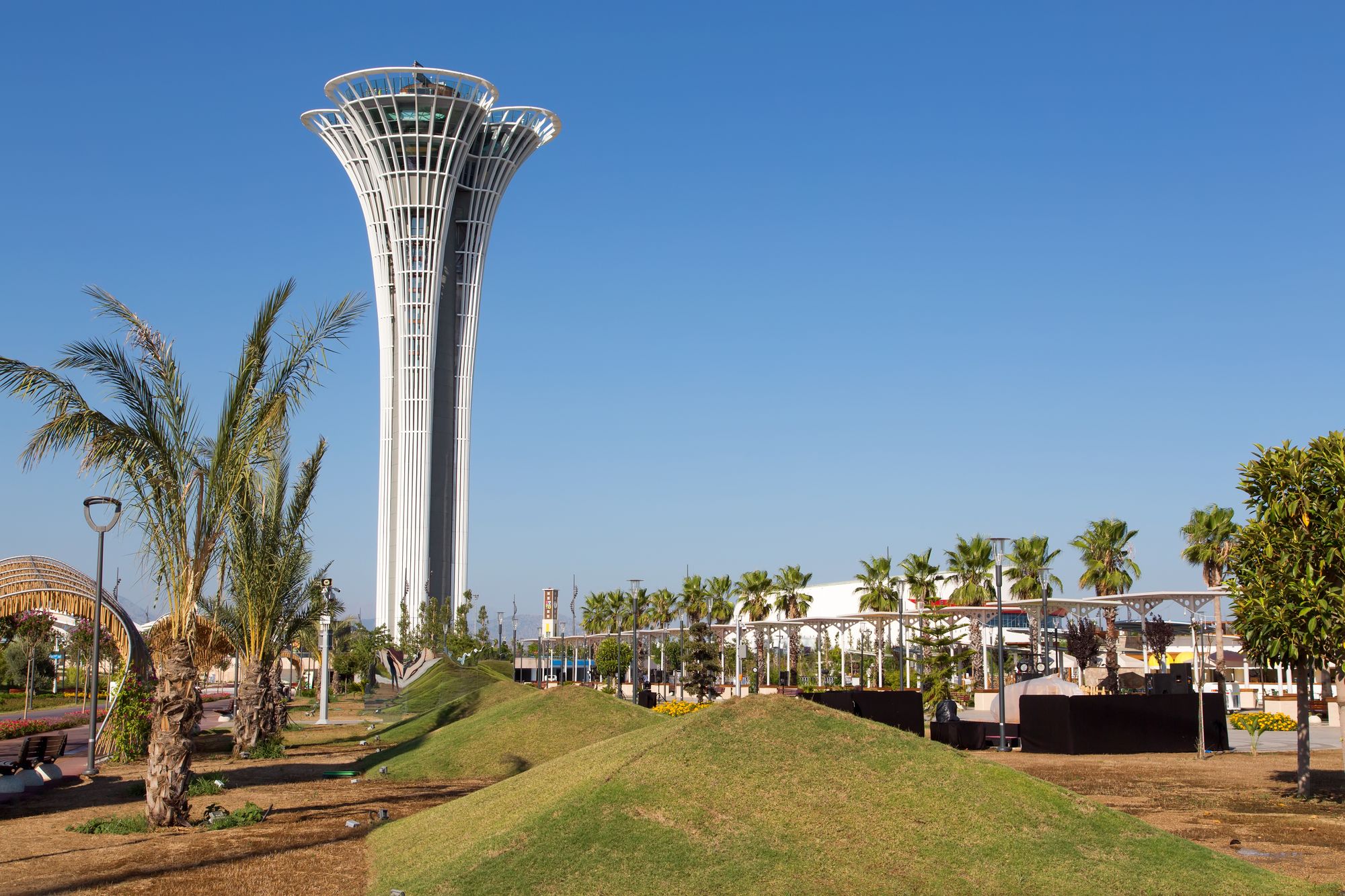 Historical and Natural Attractions of Belek
There are many historical and natural attractions in Belek including the ancient theatre of Aspendos, the ancient city of Perge, Garden of Religions, Düden Waterfall, Köprülü Canyon and numerous other beauties.. One of the most important of these is the ancient city of Aspendos with its well-preserved theatre. The ancient city, which was built in the 2nd century AD, boasts the oldest and most intact Roman theatre that has survived to the present day with its original stage. There are many archaeological structures, aqueducts and ramparts in the ancient city, as well as the 20 thousand-seat Roman theatre.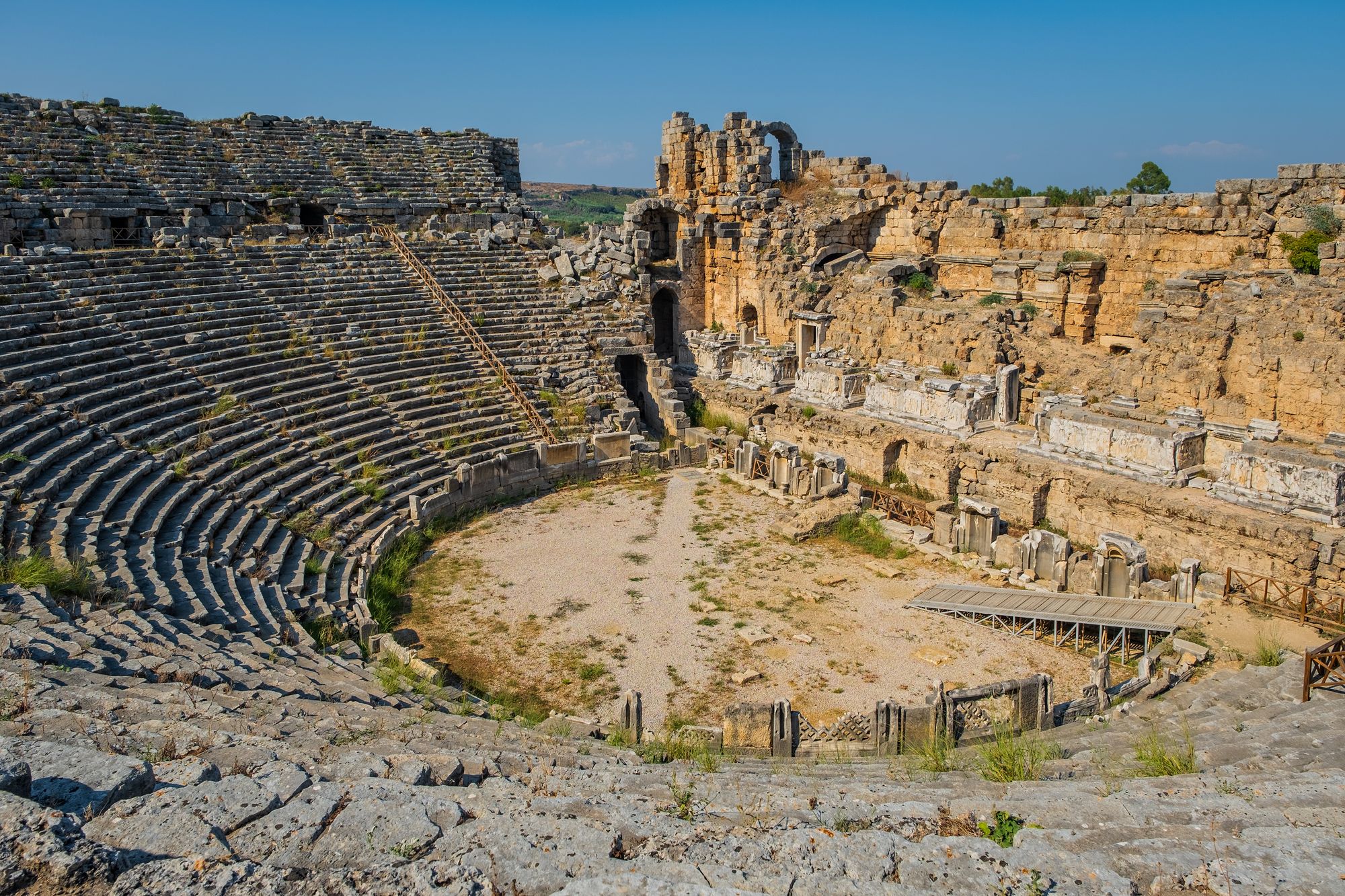 The construction of the Aspendos Bridge dates back to the 4th century. The first bridge was destroyed due to an earthquake, but since its foundations remained intact, it was rebuilt by the Seljuk ruler Alaaddin Keykubat in the following years. The bridge is 259 metres long and has 9 arches.
The Zeytintaşı Cave, which is believed to be 8 million years old,was discovered by chance during the work to open a quarry in 1997, it has two floors of 14 metres and many travertines.
Getting to Belek
Belek is conveniently located, only a short journey from Antalya Airport by shuttle bus or taxi. The transfer takes approximately 35 minutes. Those who want to use public transport can take the number 600 municipal bus from the airport to Antalya bus station, from where the dolmus (minibus) service to Belek departs. There are many international flights direct to Antalya from most European centres, as well as frequent domestic flight services from Istanbul and Ankara.