Journey to ancient lands: Ephesus-Selçuk
The ancient city of Ephesus has been home to many civilisations, dating back to ancient times, and is known as the world's largest open-air museum. Although there are ancient cities all over the Aegean Region, Ephesus holds a special place among them because the historic ruins here have survived quite intact.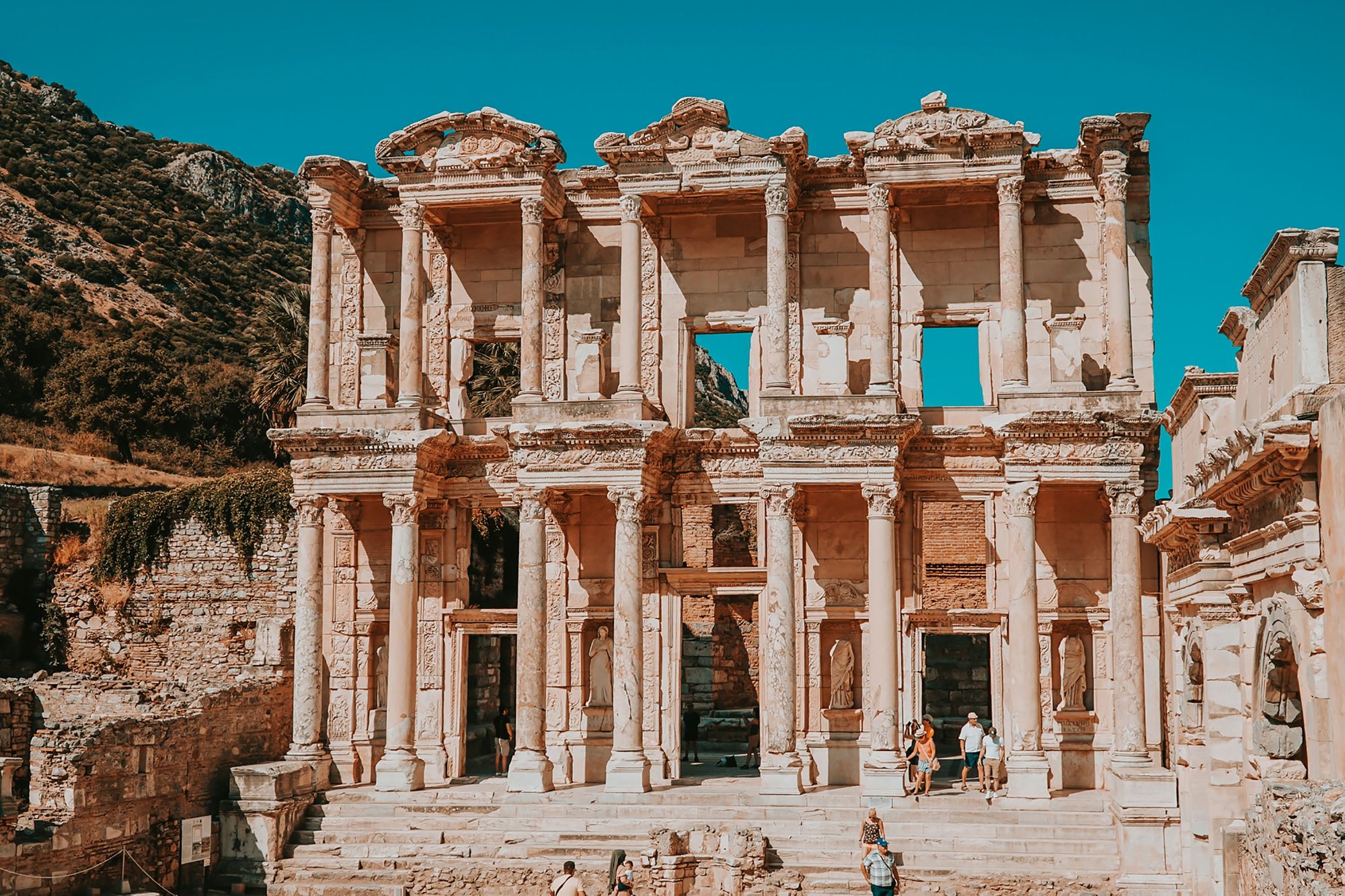 A visit to Ephesus, staying in nearby Selçuk, will change your perspective on your summer holiday - sun, sea and sand will no longer be the only highlights. You can go on a journey through time and find yourself in completely different lands, lose yourself in the warmth of the Aegean culture and enjoy a family-friendly and peaceful break.
Ephesus, one of the most important settlements of ancient times, is founded on arable land near the Menderes River and is the most significant site in the Selçuk region.
5 Reasons to Visit Ephesus-Selçuk
1. The Ancient City of Ephesus
Ephesus, dating back to the Neolithic era and the capital of the Asian state during the ancient Roman period, was an important port city of the time. However, what makes Ephesus especially important is that the Temple of Artemis, one of the Seven Wonders of the Ancient World, was situated here, together with many other historical artifacts that have survived intact. Only a few marble blocks have survived from the Temple of Artemis, which was built entirely of marble in the 7th century BC. In addition to this, the Celsus Library, dating from the Roman period, the House of the Virgin Mary, Cave of Seven Sleepers, also known as Ashab-al-Kahf, six-domed Basilica of St John and many more ancient ruins can be seen in the site. This unique archaeological site is a magnificent open-air museum that is unrivalled in the region.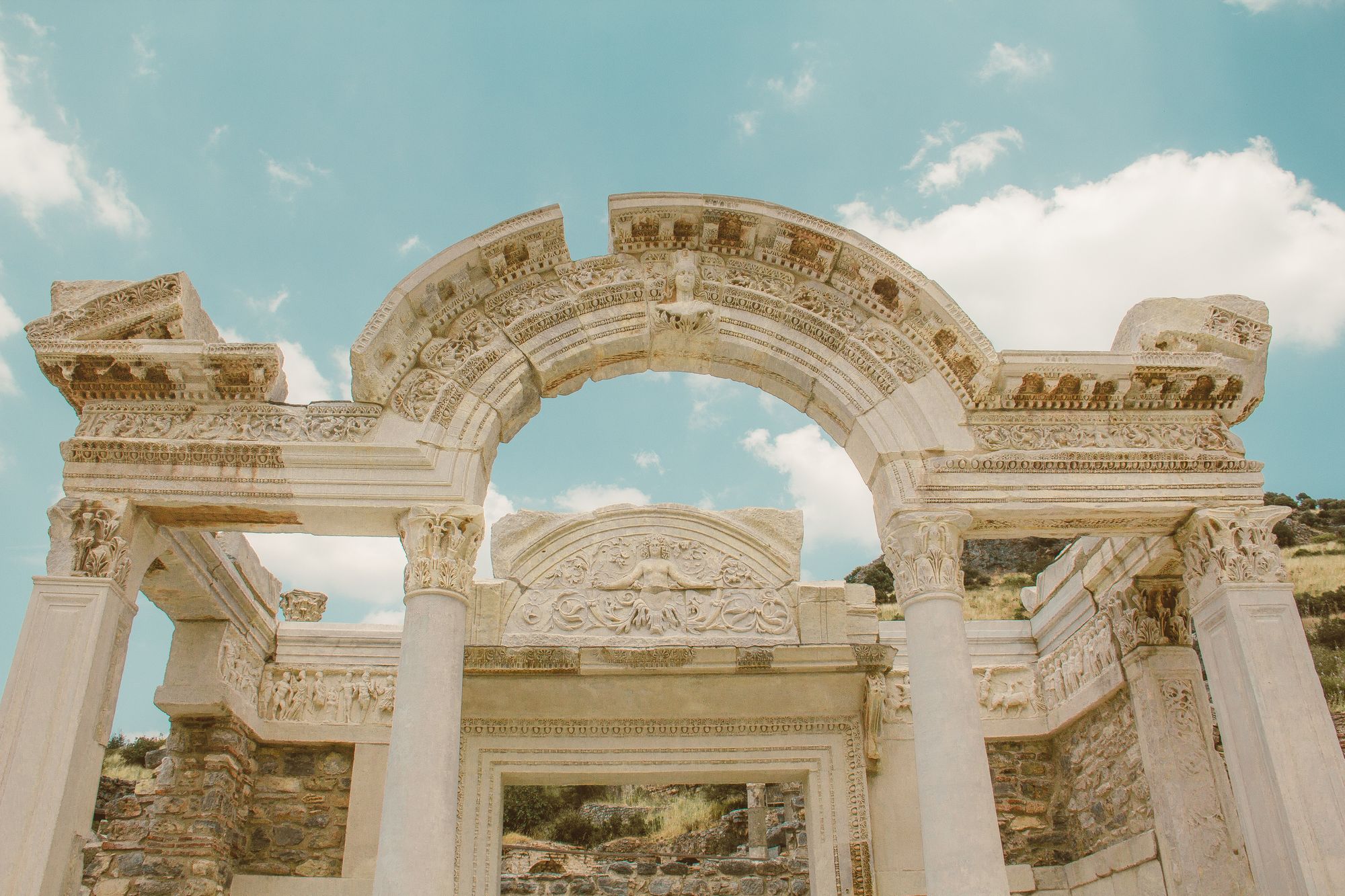 2. Historic Mosques
There are many historic mosques and masjids in Selçuk. The most popular among these is İsa Bey Mosque built by Aydınoğlu İsa Bey in 1375. With two entrances on the western and eastern facades, this historic mosque was used as a caravanserai or travellers' inn in the 19th century. Seljuk tiles were used for interior decoration. In addition to this, Ayasuluk Castle Mosque, which takes its name from the old name of Selçuk; Kuba-Kümbet Masjid, a 14th century building which is still open for prayer; Kılıçaslan Mosque; Aydınoğlu Mosque; Alparslan Mosque and Akıncılar Masjid dating from the Anatolian Beyliks period are just a few of Selçuk's impressive historic mosques and masjids.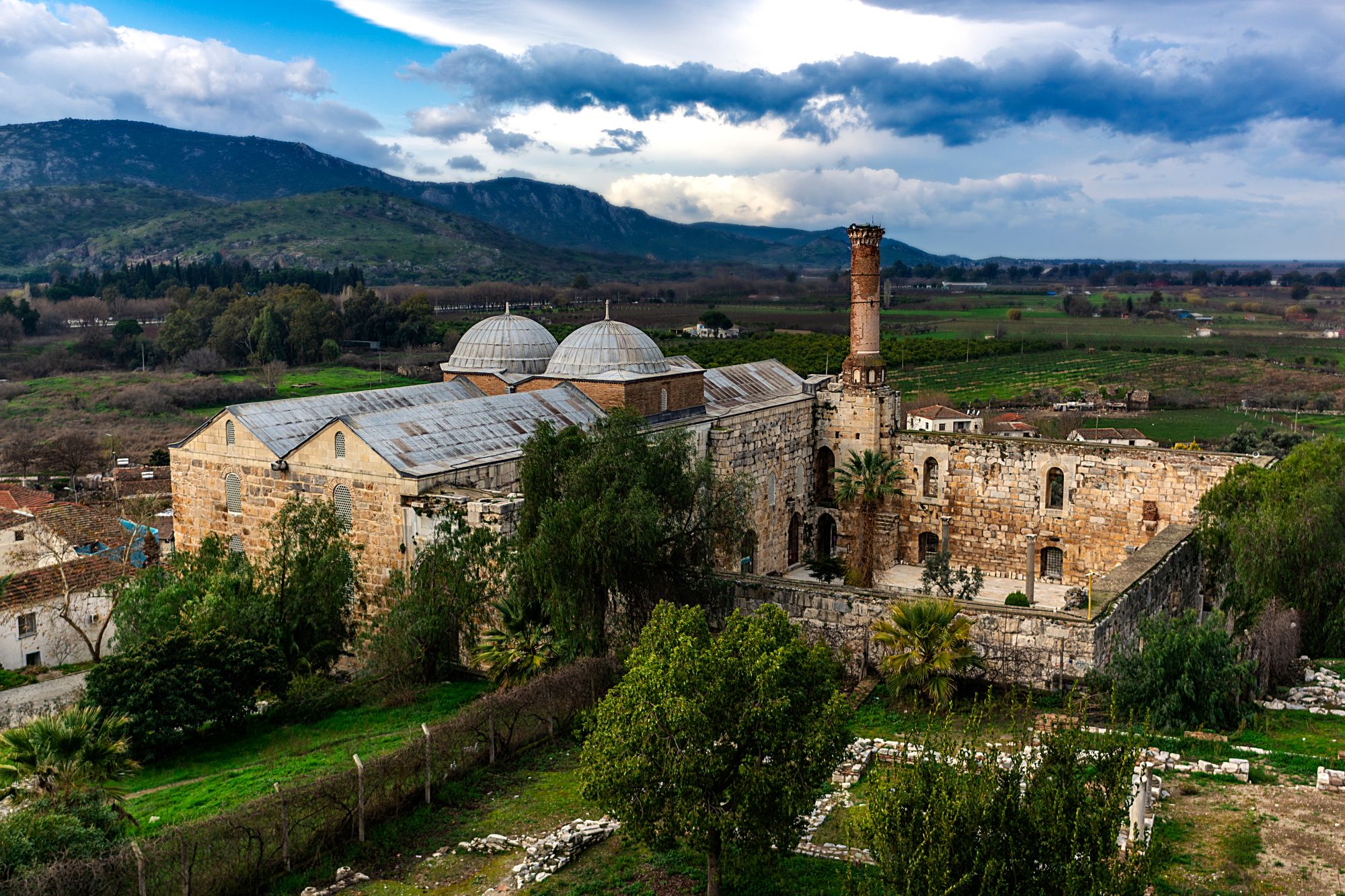 3. Ephesus Beach
Also known as Pamucak Beach, Ephesus Beach is 11 kilometres in length and one of Turkey's longest beaches. Located 6 kilometres from the ancient city of Ephesus, the coast has three blue flags. The swimming season starts in Ephesus in May and continues until October. Since the beach is under protection, it is forbidden to build other than with special permission from the authorities, so the natural beauty of the beach has not been spoiled. You can still see sea daffodils while walking on the beach. You can also enjoy water sports such as windsurfing, canoeing, go to water parks or  participate in activities such as jeep and horse safaris.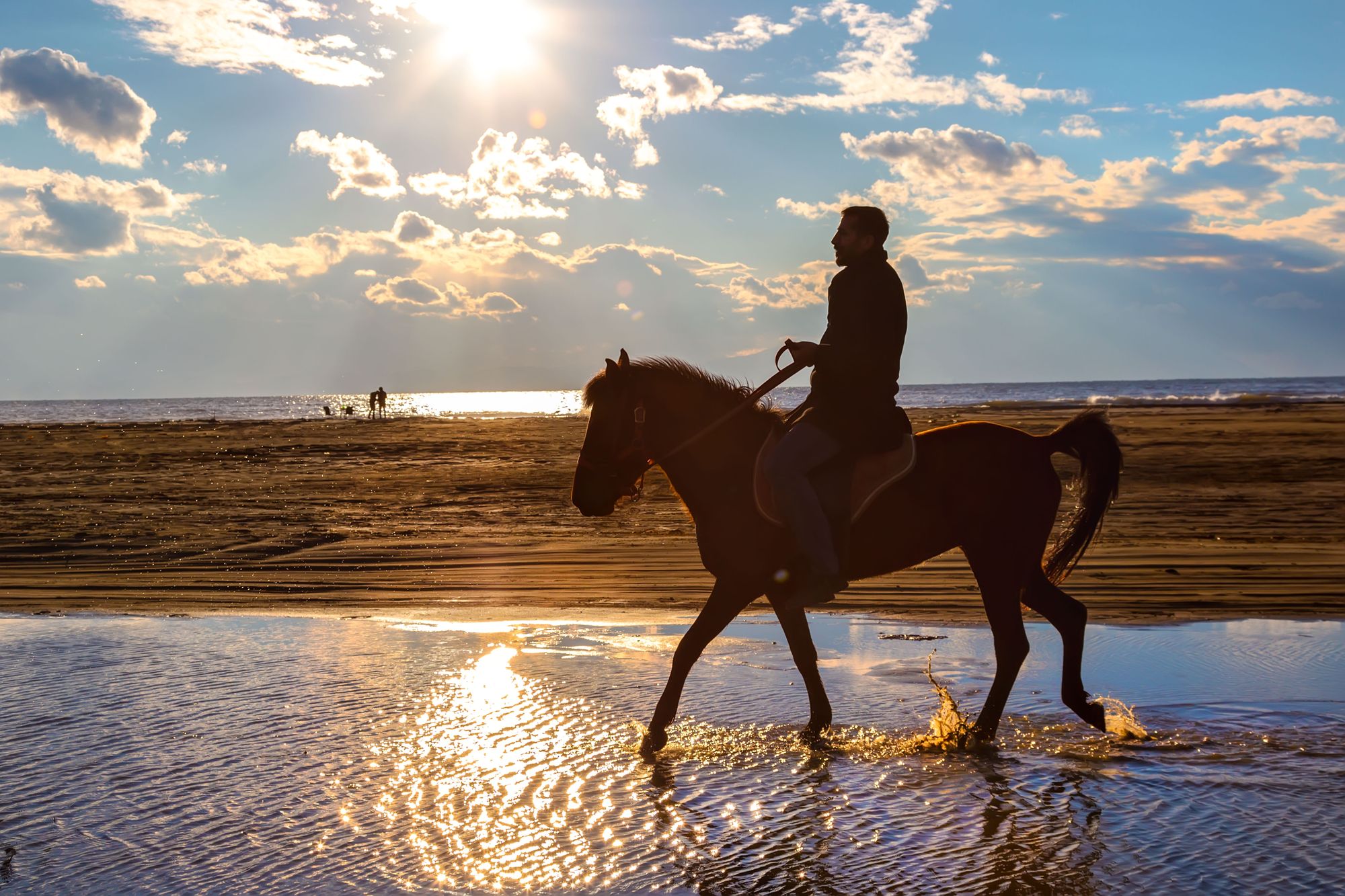 4. Other Historic and Cultural Buildings
The first settlement in Selçuk dates back 8000 years, which is why the town is known as a huge open-air museum. One of the most valuable buildings of the museum is Selçuk Castle, located on the highest hill of the town. The walls of the castle belong to three different periods; they were first built in the Byzantine period, and were repaired many times during the periods of the Aydinid Dynasty and Ottoman Empire. Other important buildings include the St. John Church, Byzantine aqueducts, Keçi Kalesi (Goat Castle), and Ayasuluk Castle. Other artifacts found in the excavations of Ephesus itself and in the other excavations in the region are exhibited in the Ephesus Museum. In the museum, there are statues and busts of characters from mythology, as well as copper coins and jewellery from the Ottoman period.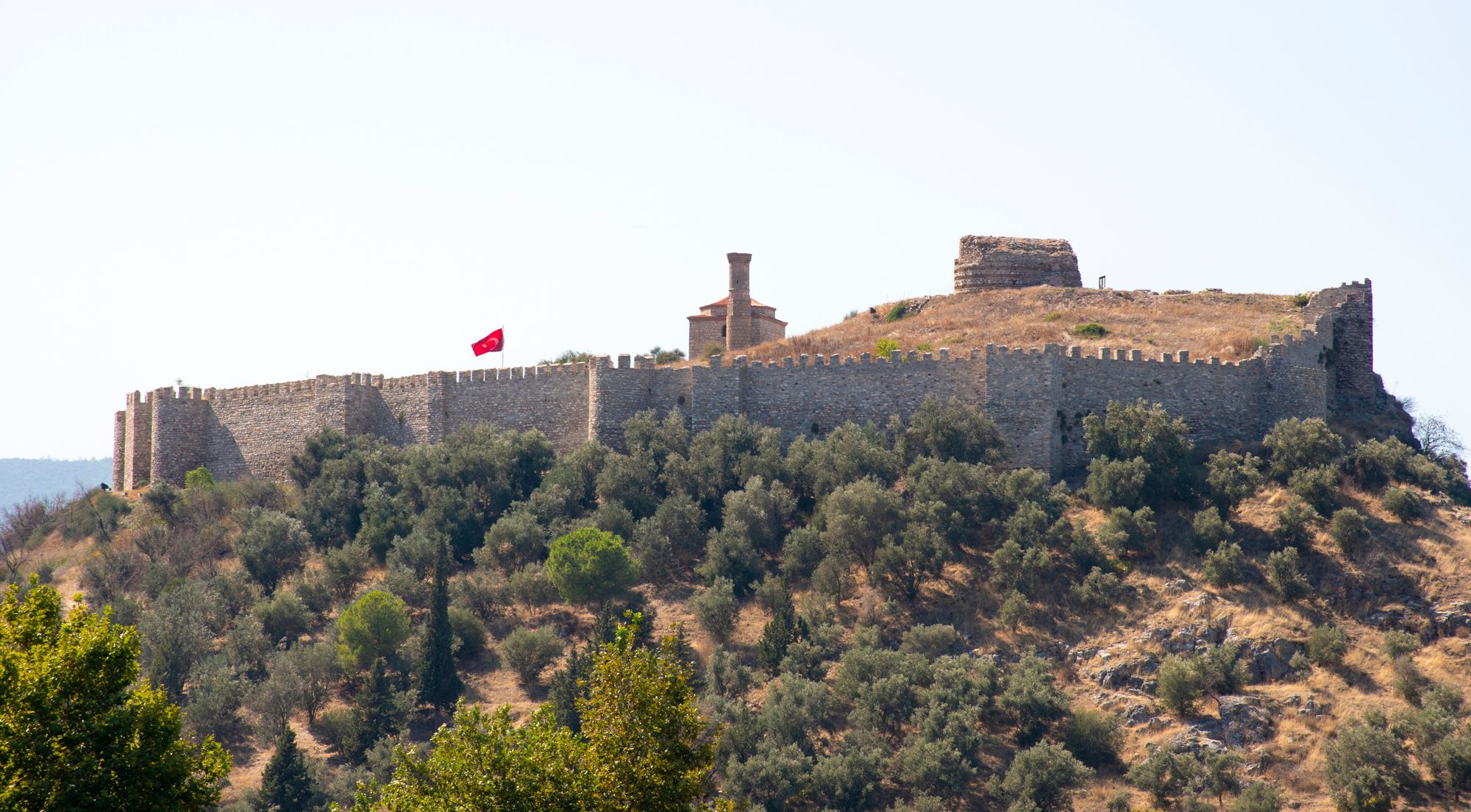 5. Festivals and Entertainment in Selçuk
You can find both big and small festivals and other entertainment taking place in the Aegean Region at any time of the year. Selçuk is very rich in this respect with its cultural and historic background. Among the festivals held in Selçuk, the best known is the Selçuk Efes Festival, which is held each year at the end of summer - a five-day festival of culture and entertainment for children filled with educational activities, local delicacies, handicrafts and concerts. Efes Theatre Festival with music and theatre performances, and Gökçealan Grape Festival are other noteworthy festivals in the region. While you are in Selçuk, we definitely recommend you to go to other Aegean towns and participate in local festivals and other activities.
Where to stay
⭐⭐⭐⭐
📍 Ephesus - Selçuk, Izmir
Located on the coast of Pamucak Beach, famous for its golden sand, Hedef Beyt Hotel offers an unforgettable holiday experience with its women-only and men-only indoor and outdoor swimming pools, children facilities and spa, available at dedicated times.
Enjoy your holiday in Hedef Beyt Hotel with its lush gardens, delicious food, alcohol-free environment and extensive entertainment programmes.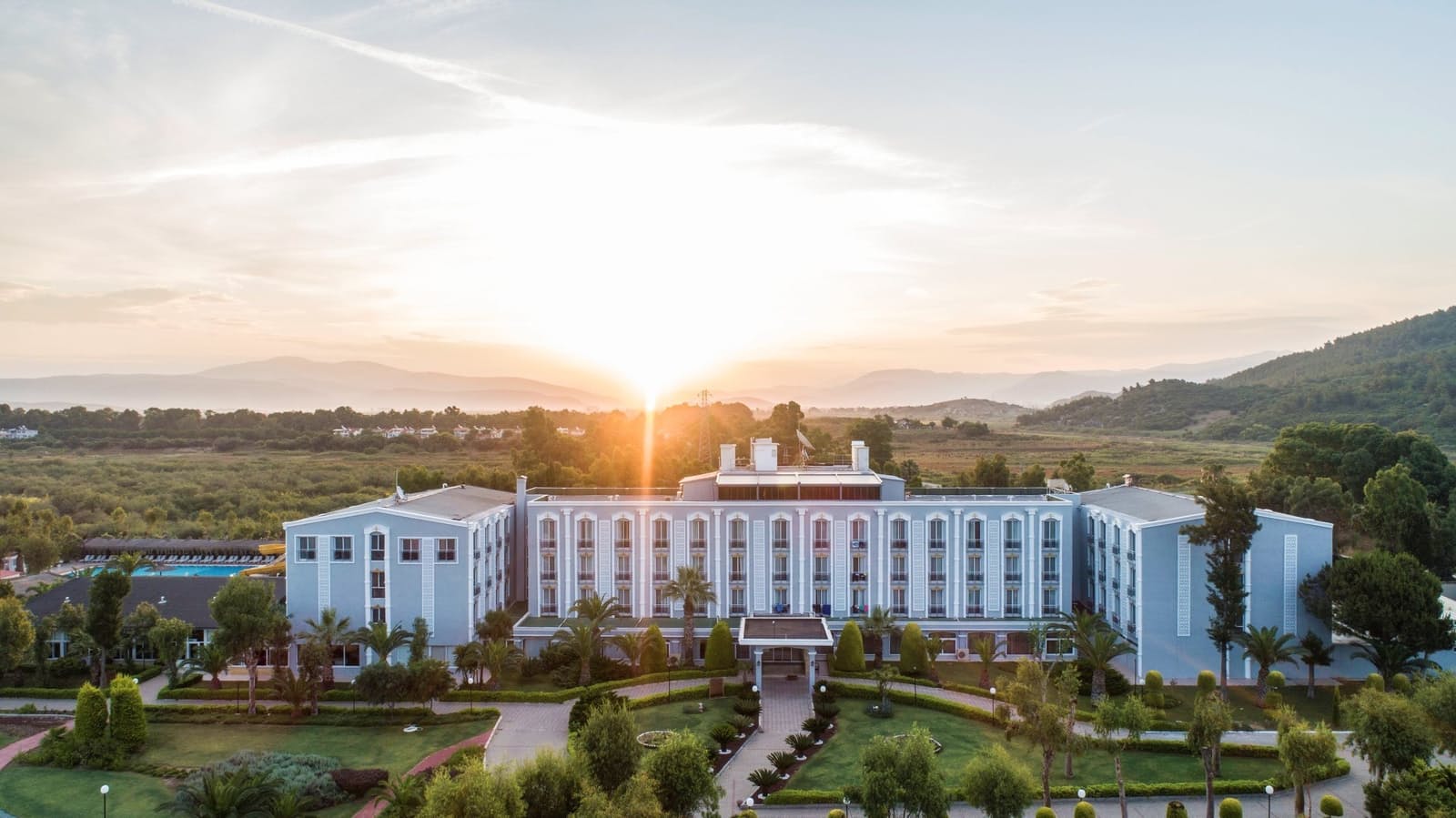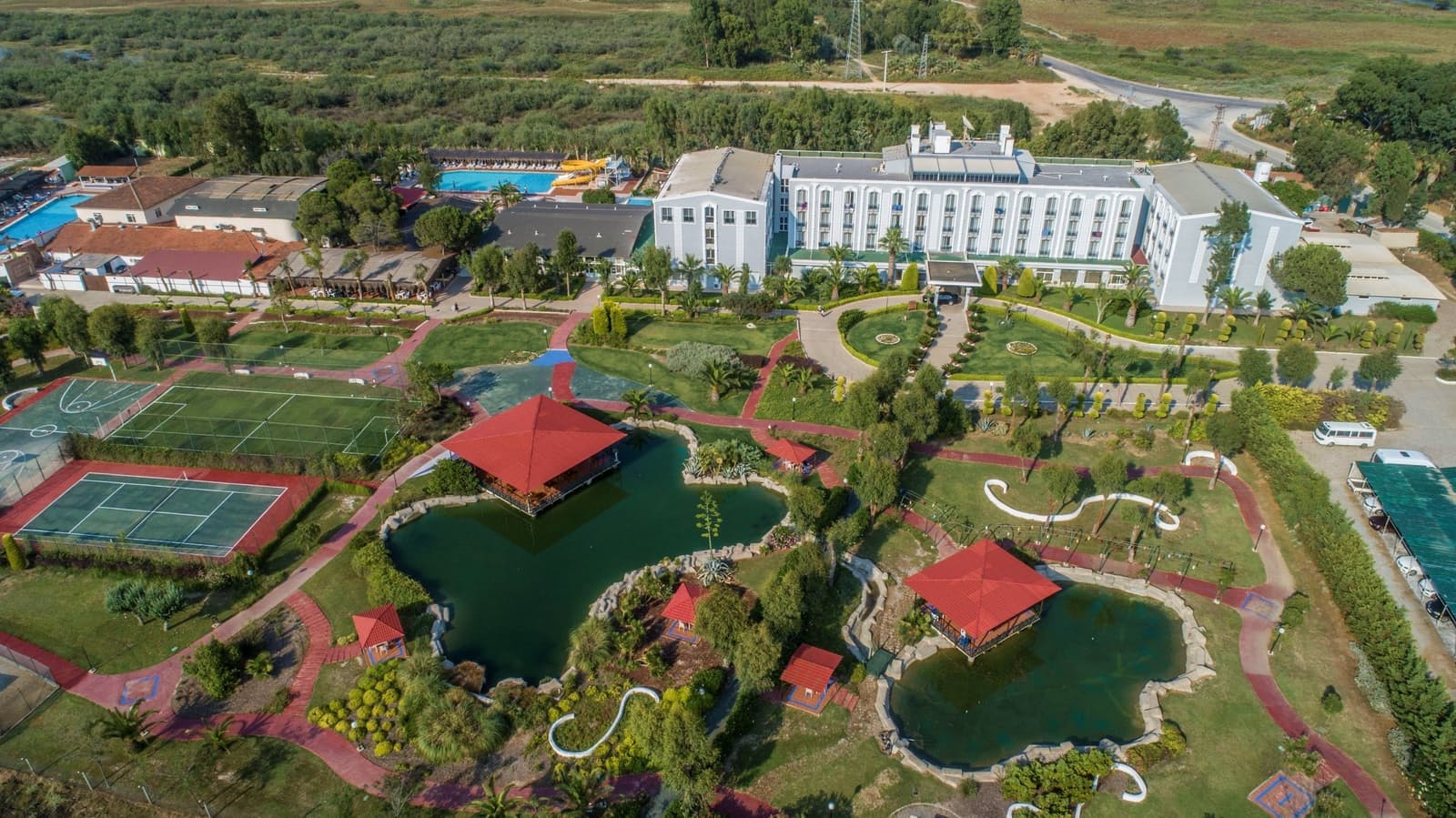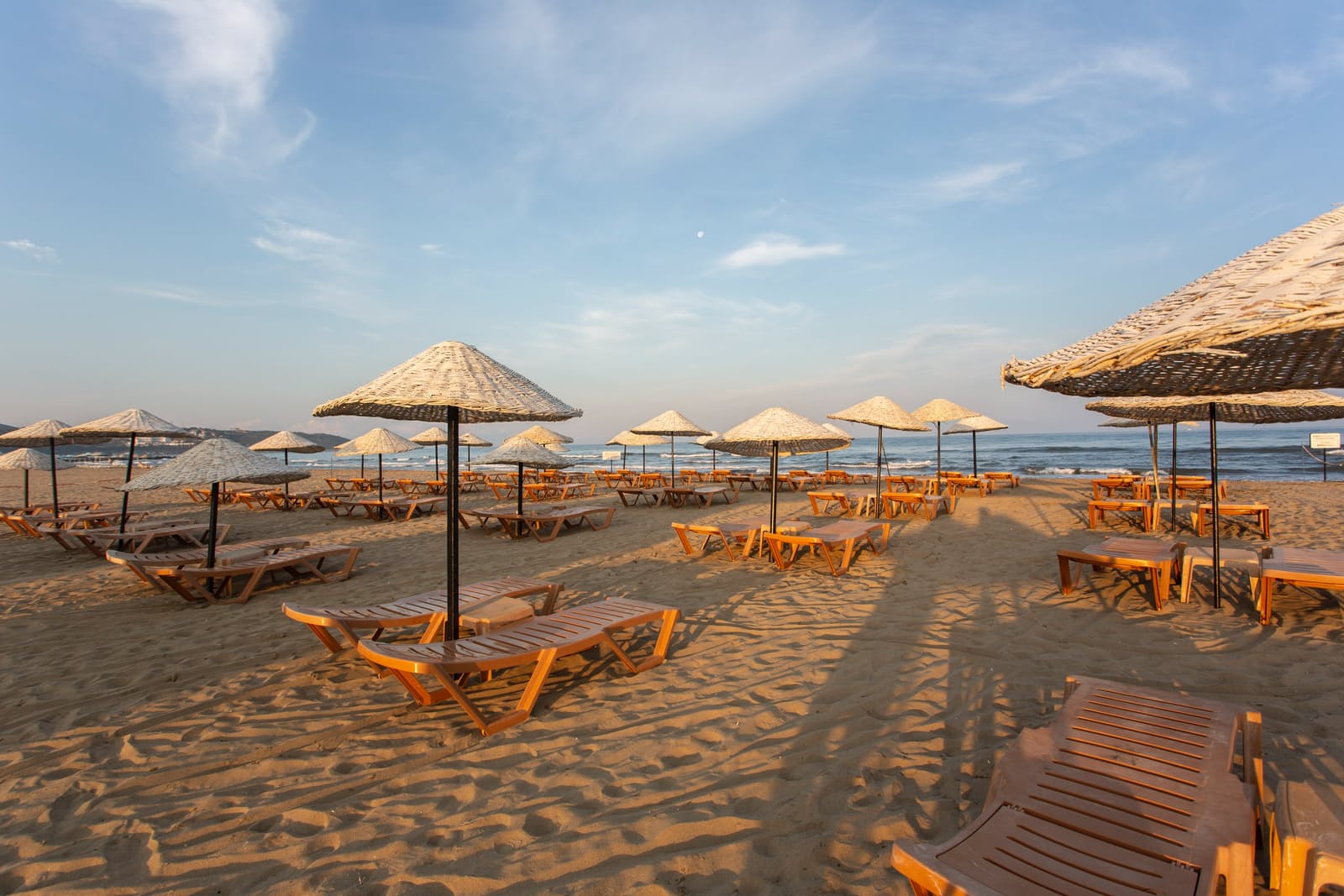 What HalalBooking guests say about the Hedef Beyt Otel:
"It was an enjoyable holiday suitable for Islamic requirements. Thank you for everything." Anonymous, Turkey, 3 nights, Sep 2019
"The hotel surroundings are very nice for walking, close to the sea and in an easily accessible location, a large amount of food and varied, and the staff are very friendly." Anonymous, Belgium, 7 nights, Sep 2019
"Cleanliness, child friendly area, very nice yard, very nice private beach area, very nice accommodating staff especially the girls at reception and the spa staff." Anonymous, Sweden, 11 nights, Aug 2019
📍 Ephesus - Selçuk, Izmir
Within a 10-minute drive of the Temple of Artemis and Basilica of St. John, Nea Efessos offers luxury accommodation as well as stunning views from its terrace restaurant, which are particularly impressive at sunrise and sunset.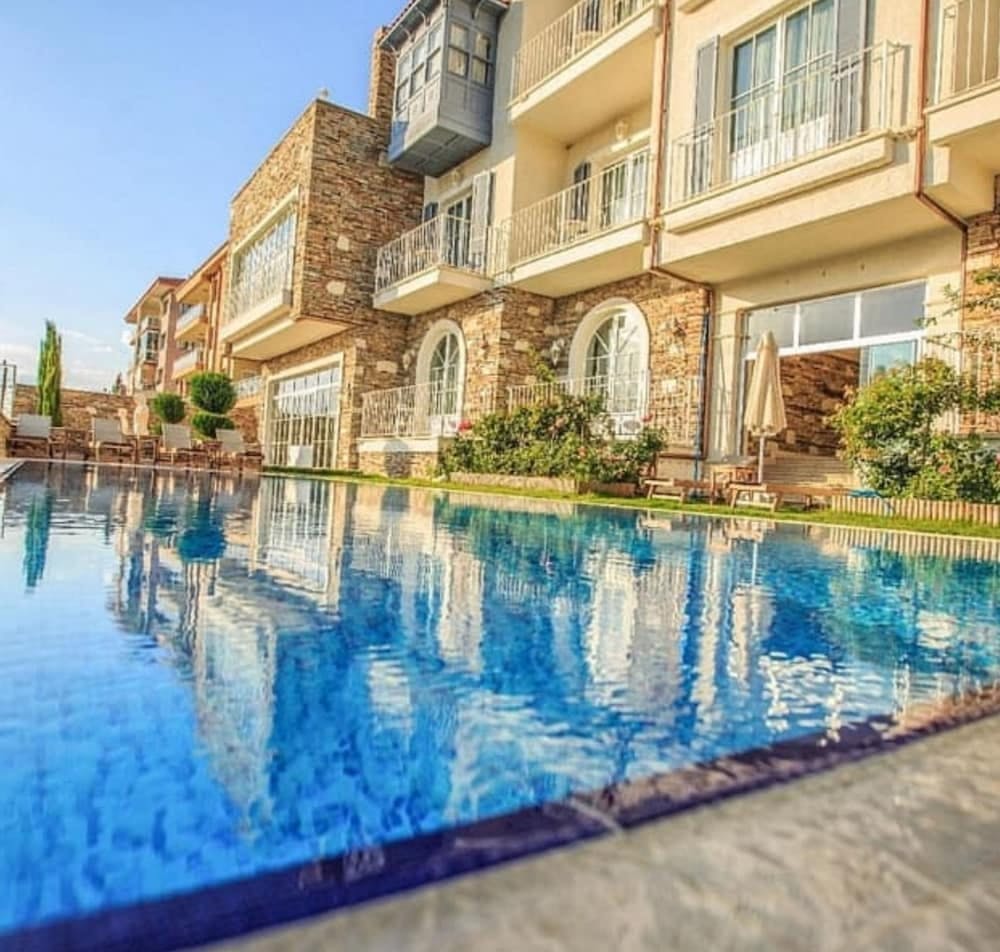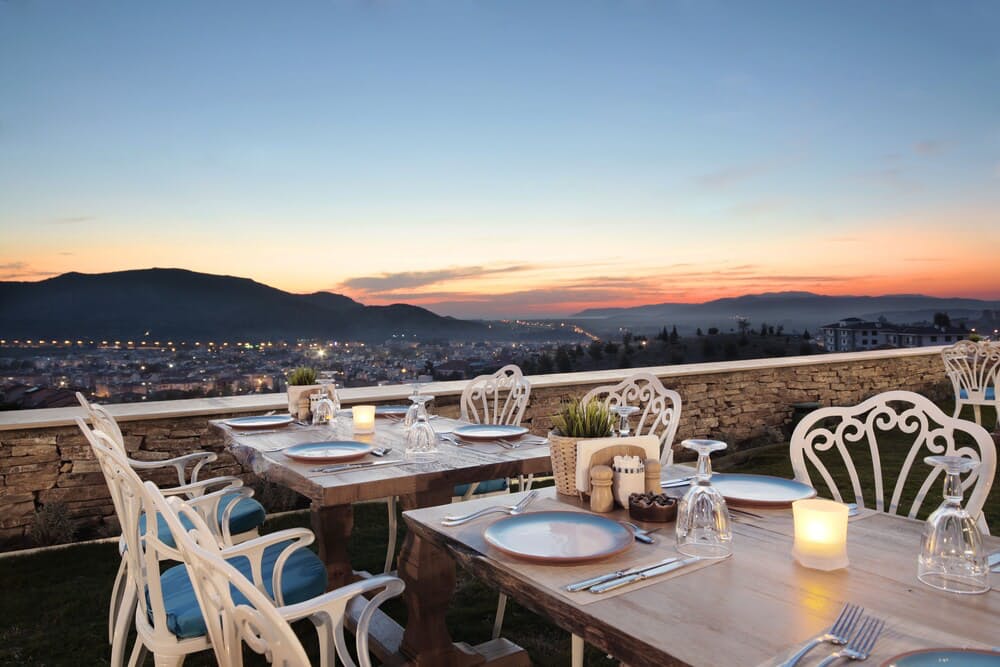 📍 Ephesus - Selçuk, Izmir
You will experience the Aegean culture in Hotel Kalehan with its authentic design and friendly atmosphere. After spending a day visiting the ancient city of Ephesus, you can relax among the lush fruit trees in the hotel's garden and soak up the nostalgic ambience, thanks to the hotel's atmospheric interior design inspired by history.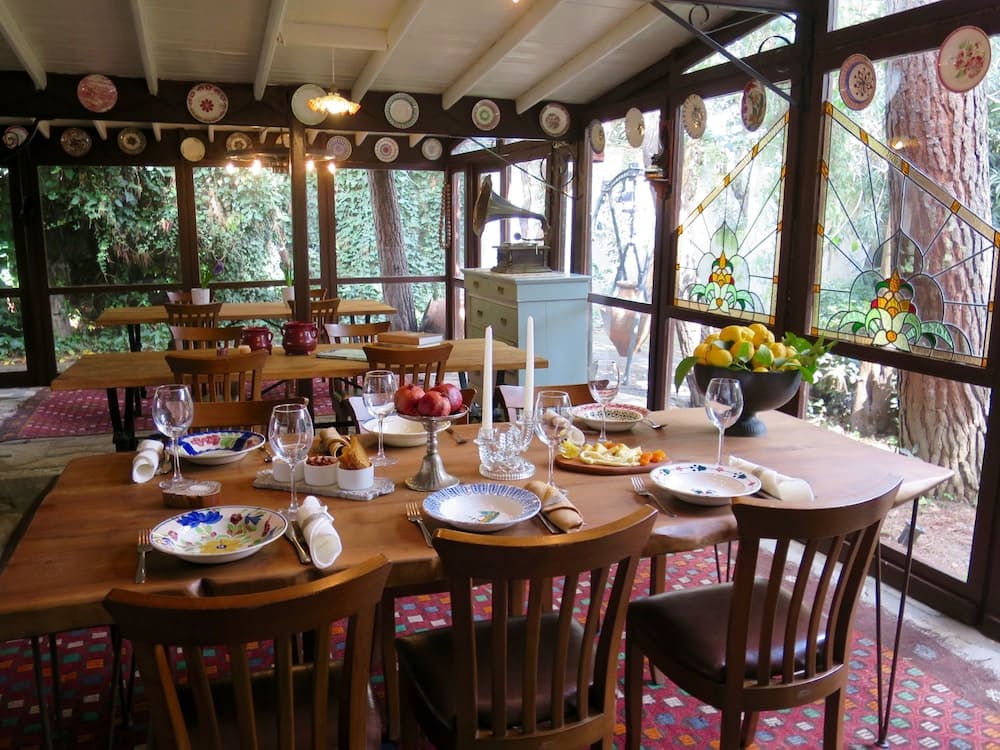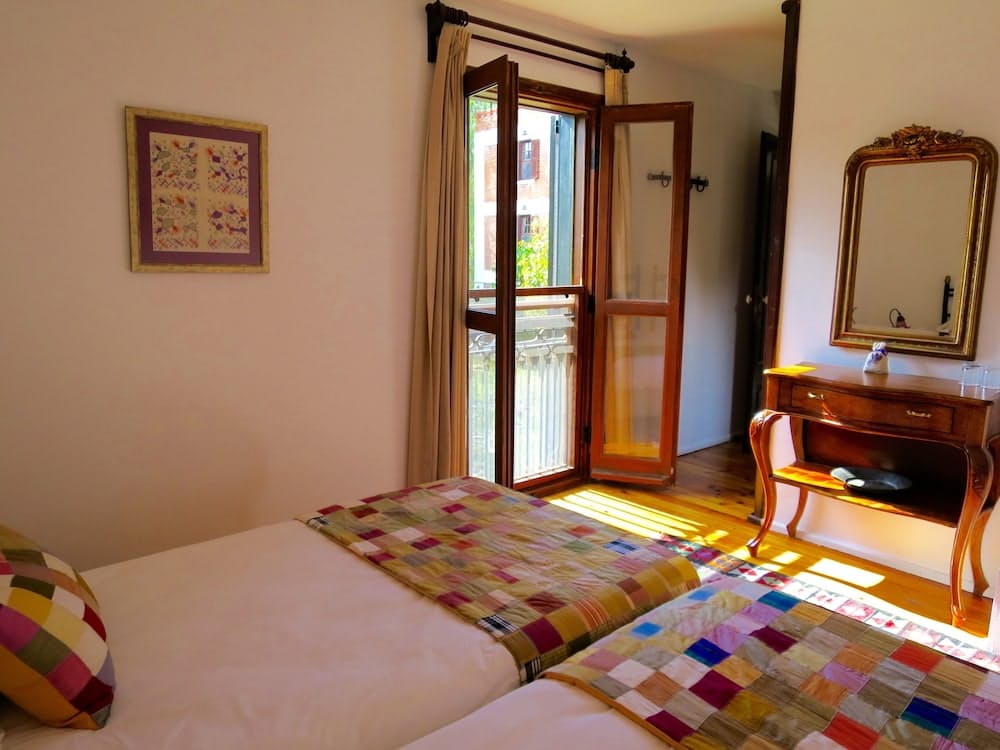 How to get to Ephesus/Selçuk:
Selçuk, one of the most popular towns in the Izmir region, can be reached by road, airline or railway. Selçuk is located 60 kilometres from Izmir Adnan Menderes Airport. You can rent a car from the airport or you can reach Selçuk by taking the Kuşadası-Söke Havaş buses departing from the airport.
Located to the far south of İzmir, Selçuk is a neighbour to the popular resort of Kuşadası. You can get to Selçuk by buses departing from İzmir to Aydın or you can choose to travel by suburban trains departing from İzmir, Tepeköy.
You can use our halal filters to choose the most suitable accommodation for you and your family on HalalBooking.com for a halal friendly holiday in Ephesus-Selçuk. HalalBooking offers a best price guarantee.