A Tourist In My Homeland: Enjoy Staycations and Re-Discover The UK
When we think of the word 'holiday', visions of passports, flying airplanes and busy airports immediately come to mind. Often, we forget to appreciate how much is on offer to explore in our own country - closer to home than we may think. Events in the world and restrictions on travel have forced our mindsets to change and become accustomed to a different form of getaway. What it has brought to light is that we need to open our minds to travelling, to see is to believe and what better way to start than with what's on our doorstep.
We generally associate tourist hotspots with popular UK city hotspots, but in reality it's much more - the hidden gems, the inspirational landscapes, legendary tales, the secret views, picturesque scenery and picnic spots are all there to create an amazing holiday experience in our homeland. So pack your bags and plan to travel the UK in a way you haven't before. A holiday doesn't always have to be on foreign soil, it can be found in the history, culture, attractions and local charm of the town and cities we visit. We like to take inspiration in the words of G.K.Chesterton:
"The whole object of travel is not to set foot on foreign land; it is at last to set foot on one's own country as a foreign land."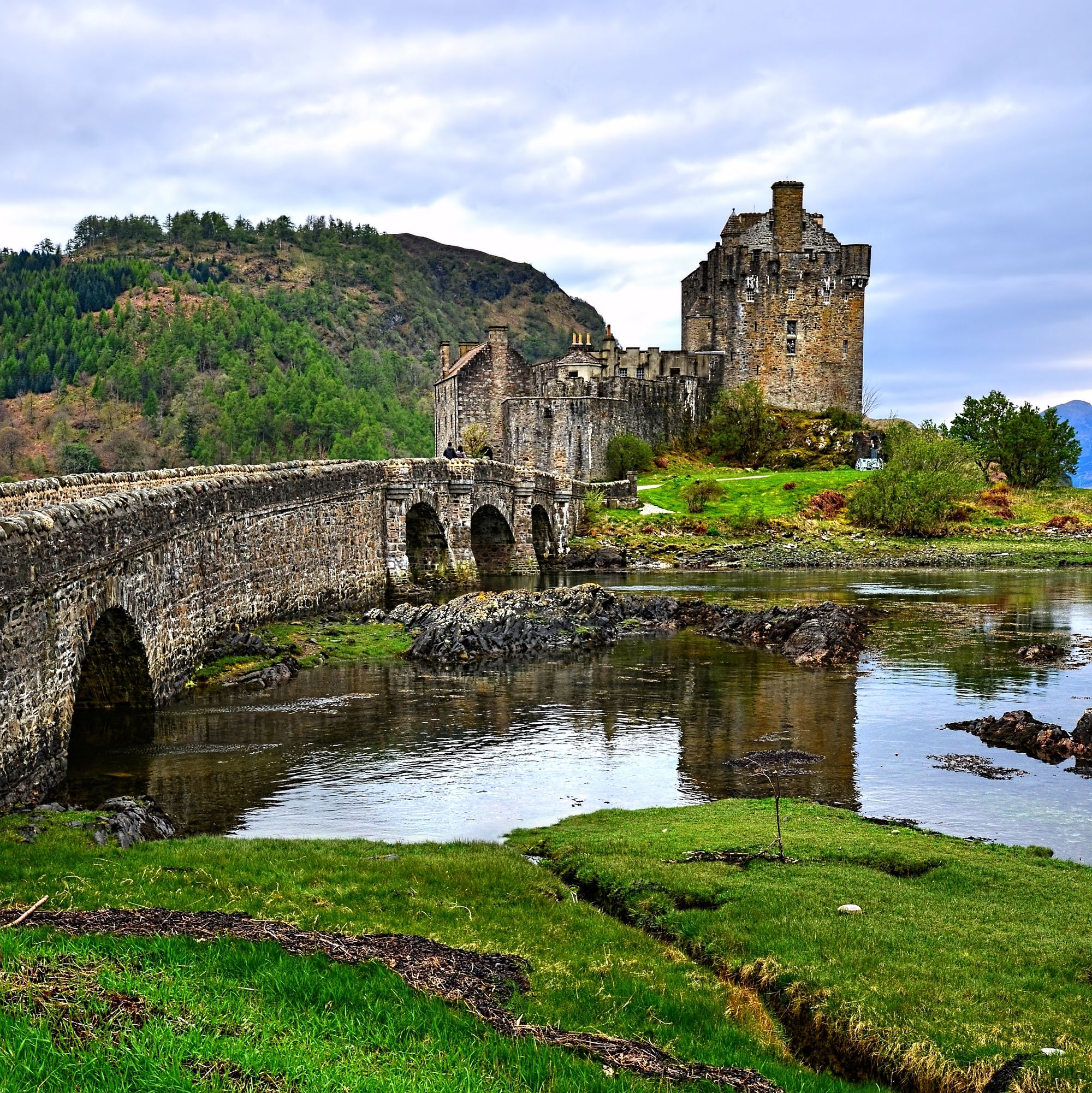 Homeland Holidays
We have handpicked our favourite locations to help you choose a getaway in the United Kingdom, giving you the right balance of trying something new combined with nostalgic memories of a trip down memory lane.
For the Halal-conscious Traveller:
As famous traveller Ibn Battuta once said "Travelling - it leaves you speechless, then turns you into a storyteller." Apply this to travel within the UK and be inspired by the beautiful cities with mosques, diversity, halal food and breathtaking beauty we have never before appreciated. Many areas also offer cottages in remote settings with self-catering facilities: travel differently and enjoy cooking together as a family without the stress of everyday life. Add these ideas to create your own story of holidaying in your homeland.
Coastal Escapes
Cornwall
The glorious county of Cornwall is formed of landscapes of magnificent cliffs, soft sweeping beaches, quaint villages, paired with a moderately warm climate with beautifully sunny days in the summer months. With plenty of beautiful beaches and charming seaside towns and villages to explore, Cornwall makes one of the most popular hotspots in the UK. Families can go and escape with plenty of halal-friendly accommodation in Cornwall available to book on HalalBooking. This proud county of stunning landscapes also has a proud heritage of art, which can conjure inspiration for all. Visit the Tate St Ives and the Barbara Hepworth Museum and Sculpture Garden to see how local artists have been inspired by the Cornish landscape. Alongside its beautiful beaches, the top attraction in Cornwall is the Eden Project - biomes with tropical plants, a mini rainforest, and various exhibitions. You can even zoom across the biomes in England's fastest zip line! Unfortunately, it's tricky to find a halal version of the local delicacy, the Cornish pasty, pastry filled with meat and vegetables, which was once a staple of the miners who worked in the Cornish tin mines, but fish and seafood is in abundant supply, with some wonderful local restaurants.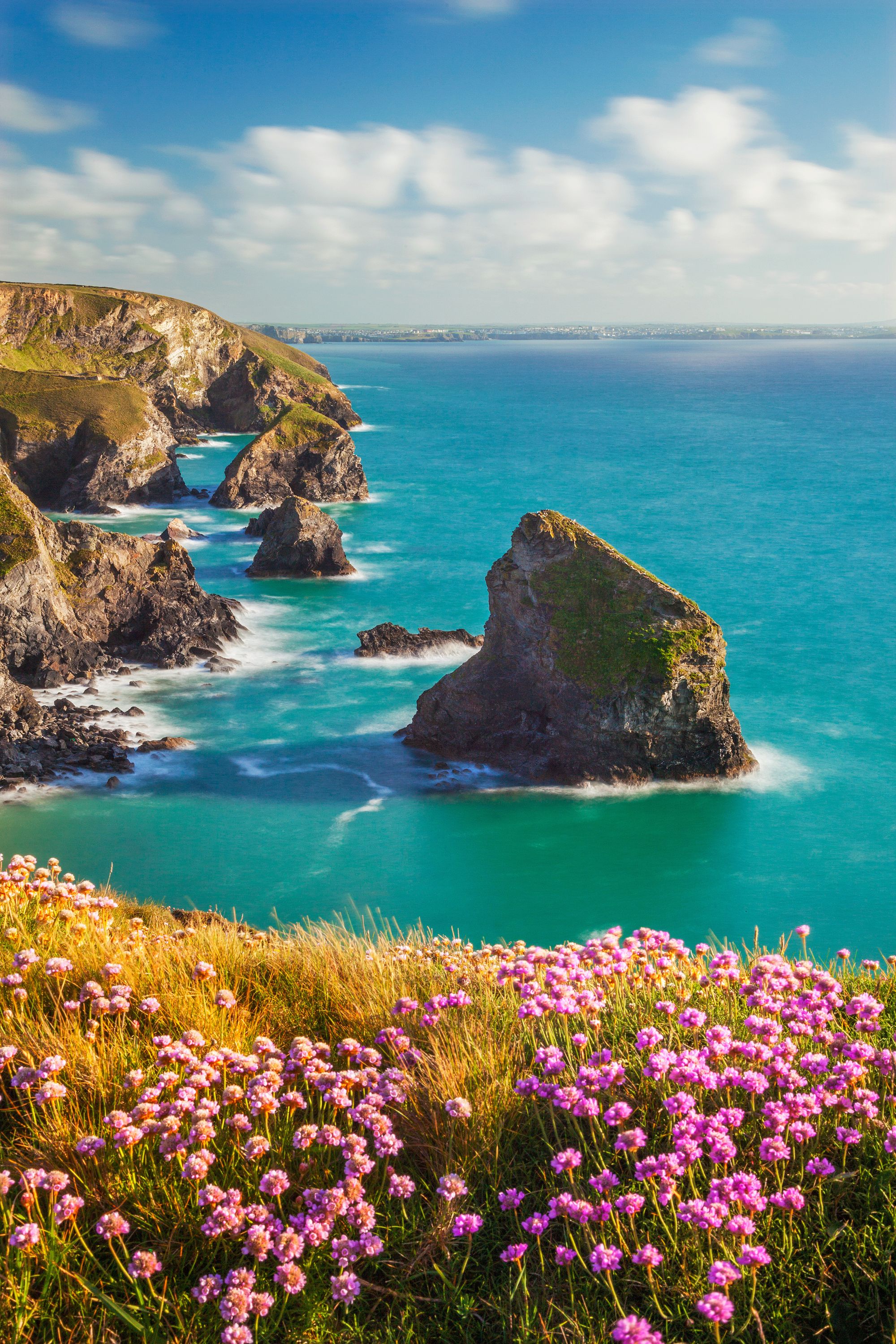 More about halal-friendly holidays in Cornwall.
Northumbria
Northumbria is the perfect alternative to the busier Cornwall. All the way in the North East of England, Northumbria including Northumberland, is an area filled with ancient castles such as the impressive Bamburgh Castle, rolling hillsides and craggy coastlines with vast, sandy bays. The picturesque market towns surrounded by the bigger cities can help you build on your travel experiences. Enjoy activities such as kite surfing, hiking, cold water swimming, stargazing and even pay a visit to the famous Hadrian's Wall! Northumbria is also home to a good variety of halal food including vegetarian and vegan options. Be sure to try the Indian and Asian cuisine.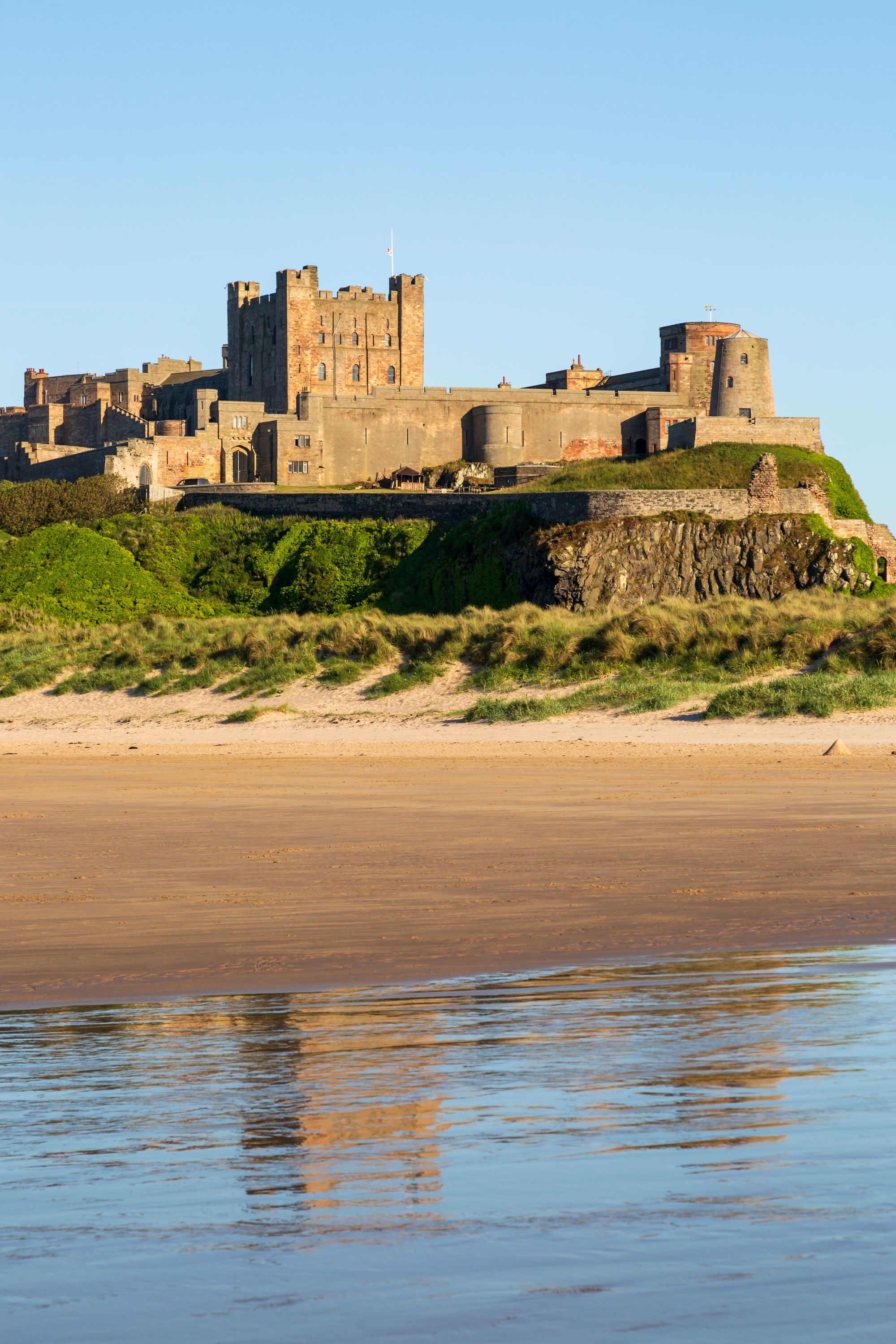 Adventure Trails
Snowdonia
Snowdonia is an area packed to the brim with activities and adventure. It takes its name from the stunning Mount Snowdon, which is the highest mountain in England and Wales at 1,085 metres above sea level. The area itself is an undisputed beauty creating nature's very own adventure park! With culture deep rooted in the area you can explore the monuments and museums that are well-loved and enjoy activities such as cycling, hiking, horse riding, golfing, and water sports, zip lines. You can choose whether to walk or take the more relaxed railway up and down the mountainside where you can take in and appreciate all nature has to offer, and find peace in the natural prayer spots. Whichever option you choose, don't forget to go well prepared for the weather, which can change swiftly. Stay at the base of Dolgellau and become a traveller in Snowdonia.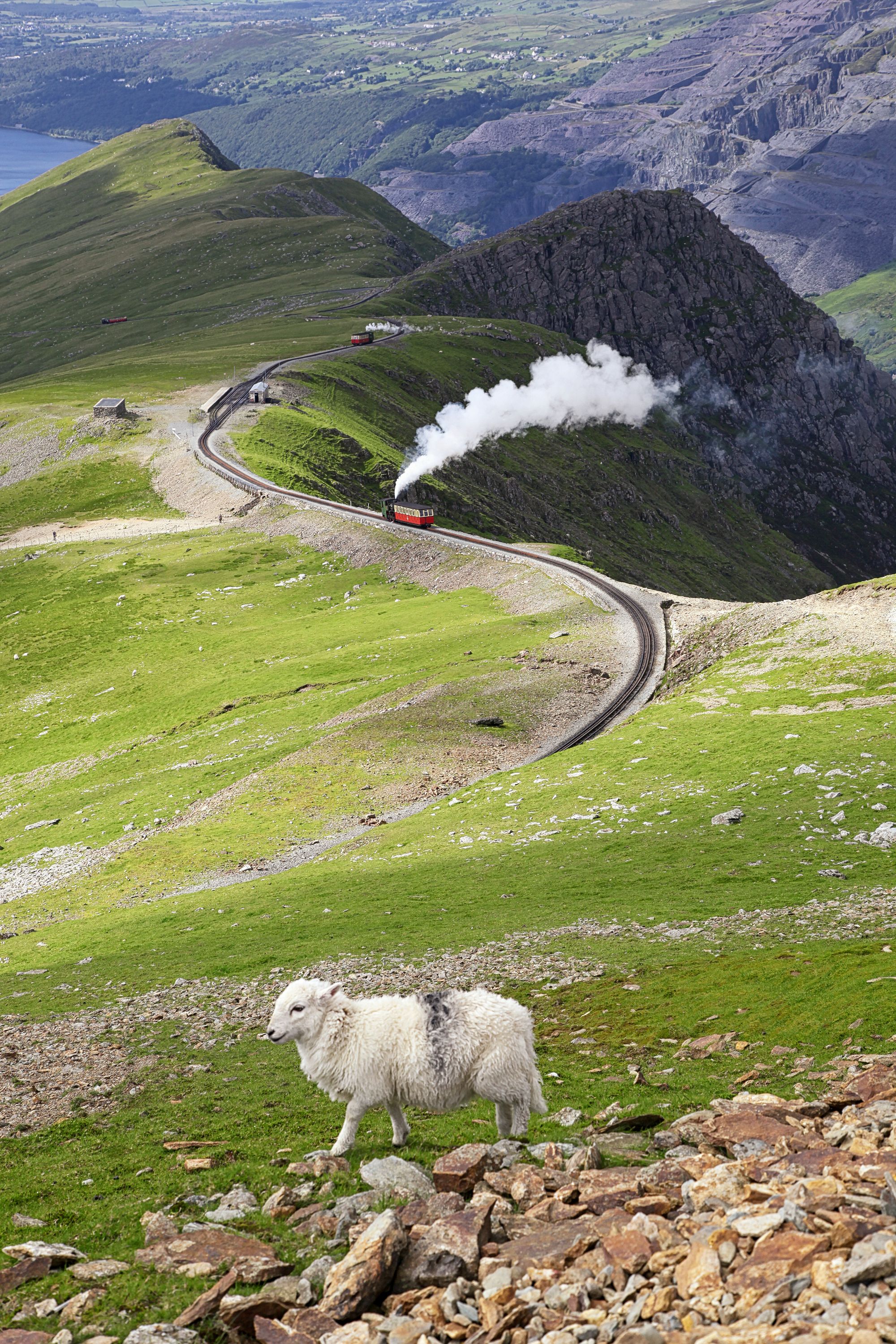 Trough of Bowland
The Trough of Bowland is a hidden gem for those who have already been to Snowdonia or looking for something a little less well known. Situated in Lancashire and partly owned by the Queen, the Trough is one of the most beautiful wild swathes of land left in England. With its river and forests, this secluded area offers the best way to escape the hustle and bustle of the bigger cities. Enjoy the unique villages and fresh produce, whilst taking a peaceful walk or cycle through the valley. Get your taste of serenity, and in the nearby town of Preston, a taste of the many halal food options. This is a perfect area for a lovely weekend break.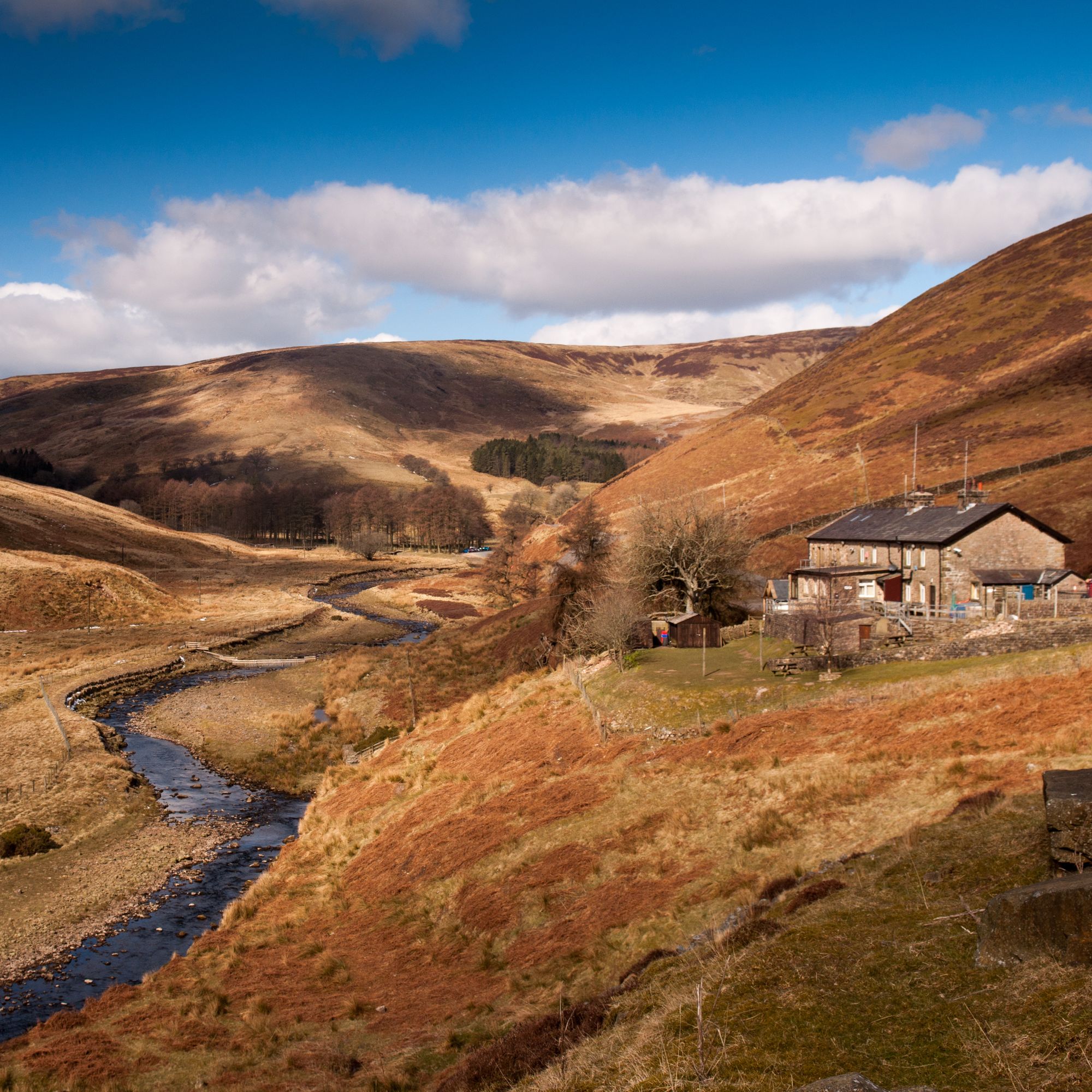 Historic Cities
The ancient city of York oozes history and tales whispering in your ear in each of its cobbled streets. The perfect escape to a quaint city where you can find independent shops and lovely food, combined with views of the river and an all-round welcoming atmosphere. In the perfect location in the north of England, it's easy to get to and is surrounded by nature! Explore the museums, visit the castle, Clifford's Tower, walk around the city walls, visit York Minster, have a fun day at the racecourse or soak up the vibrant arts scene. York's location means that it is used to visitors from diverse northern cities such as Bradford and Manchester so halal food is readily available throughout Yorkshire.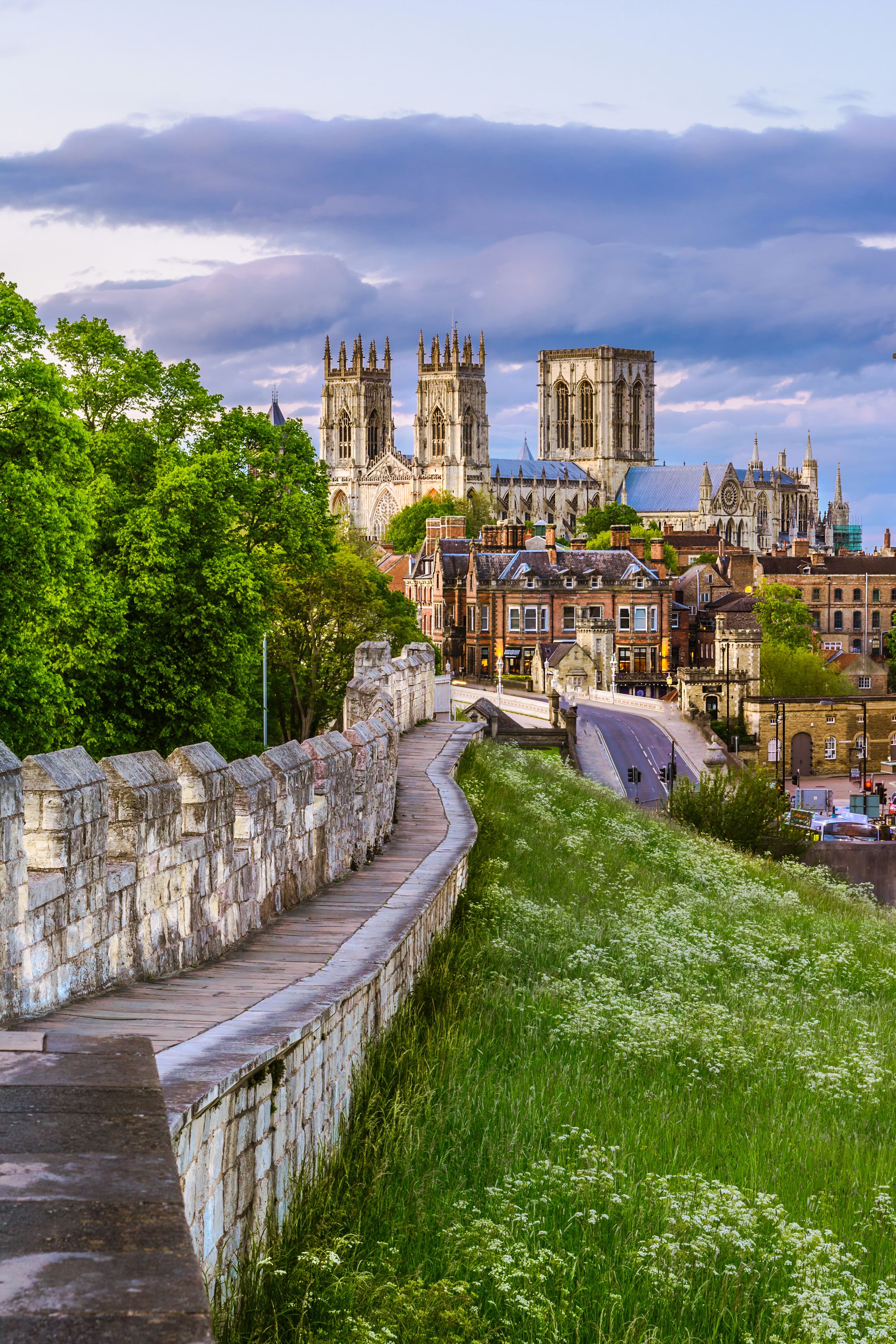 Situated in the North East of England, Durham is another beautiful cathedral city. Home to England's most beautiful Romanesque cathedral, Durham shares the same cobbled streets as York and is home to markets, a river where you can kayak, breathtaking scenery, and Durham castle - a UNESCO heritage site. Enjoy the tranquillity of Durham and create a weekend break by visiting the surrounding scenery, and the neighbouring city of Newcastle where you can find halal Asian and Middle Eastern cuisine.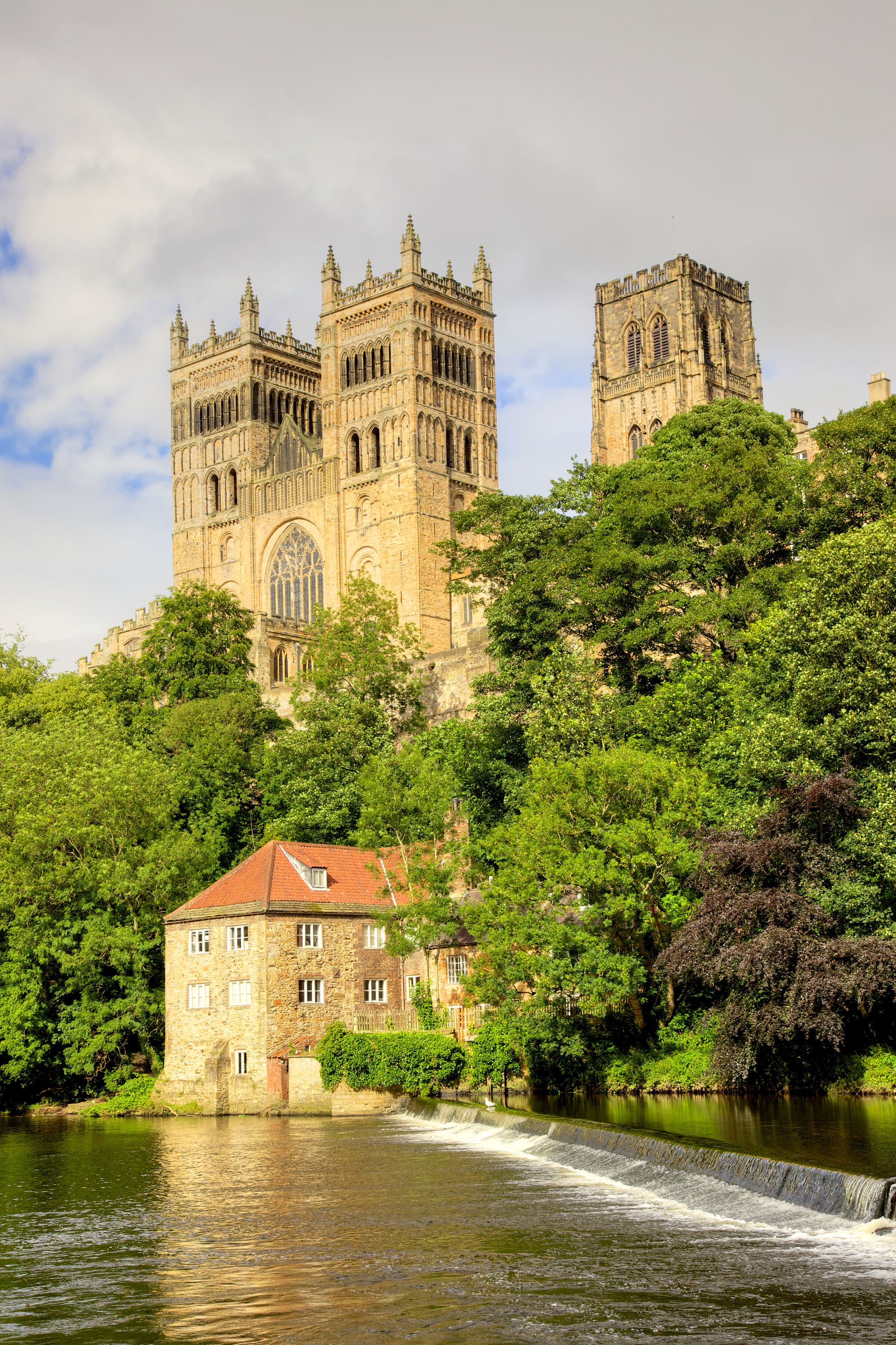 Countryside Cabin Getaway
Lake District
Explore the natural beauty of the Lake District National Park, Cumbria has to offer. With over 3,000km of land, you can tailor your getaway to whatever you like. Many opt to stay near the towns of Ambleside or Keswick, but you are not limited to these. Find refuge in this popular tourist destination of scenic lakes and wildlife, and entertain yourself through the likes of picnics, paddle boarding, hiking, swimming or star gazing - there really is something for everyone. For families and groups, we recommend going to Go Ape - a nature activity park in Ambleside although there are many all over the UK. You will never get bored with the sunset zip lines, forest segways and enjoying the views from amongst the treetops.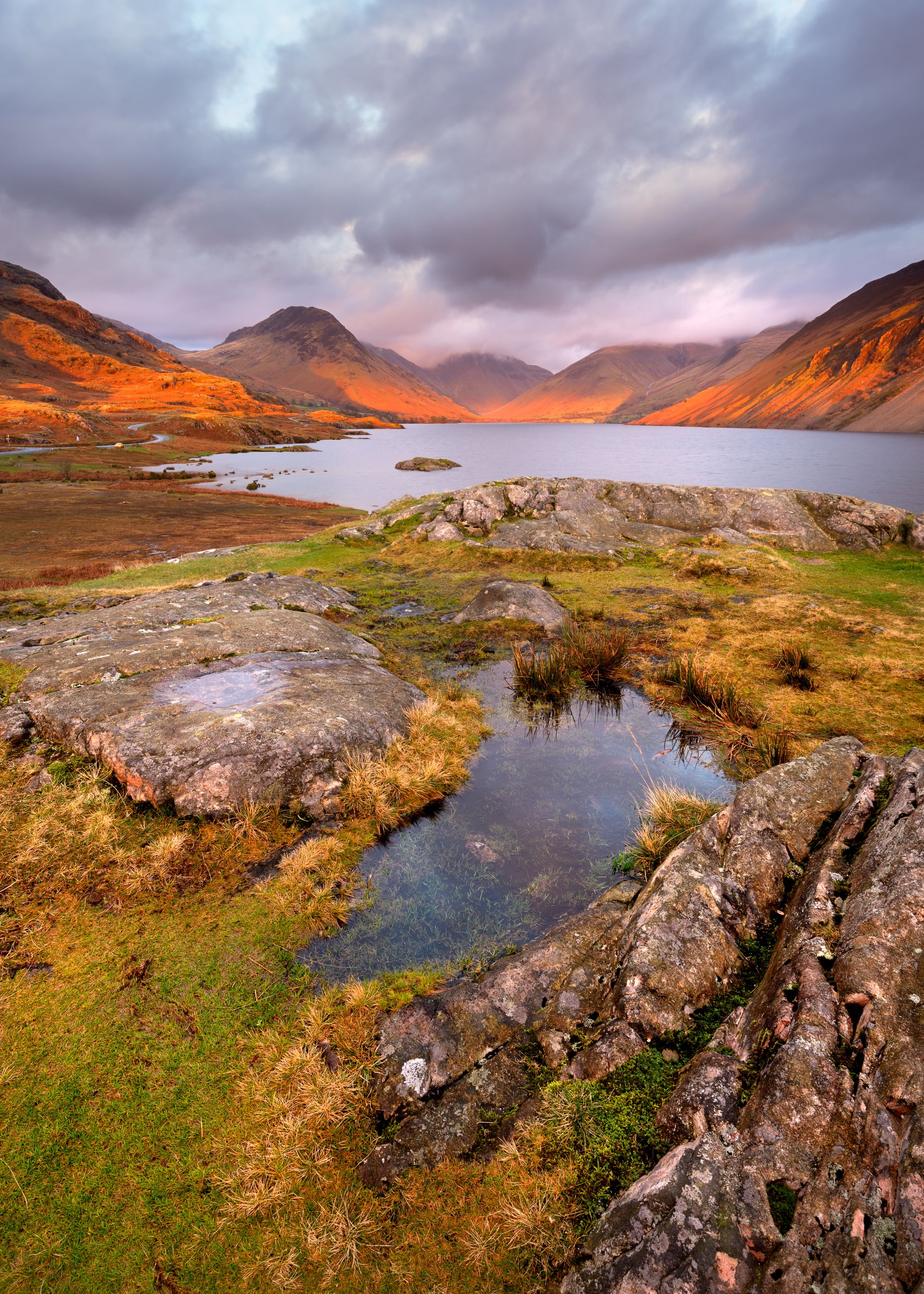 Like the Lake District, the Scottish Highlands is a nature retreat to an area of beauty, fun and serenity. The mountainous regions have inspired tales over time, but are not as busy as the aforementioned Lake District. With the enchanting lochs and fascinating sunsets, we can see why it is quite often described as the romantic side of Scotland. You can even find halal friendly accommodation and food in the form of the Dunalastair Hotel Suites. What better way could there be, to escape everyday life, and take time to yourself and reflect on the beauty of Allah!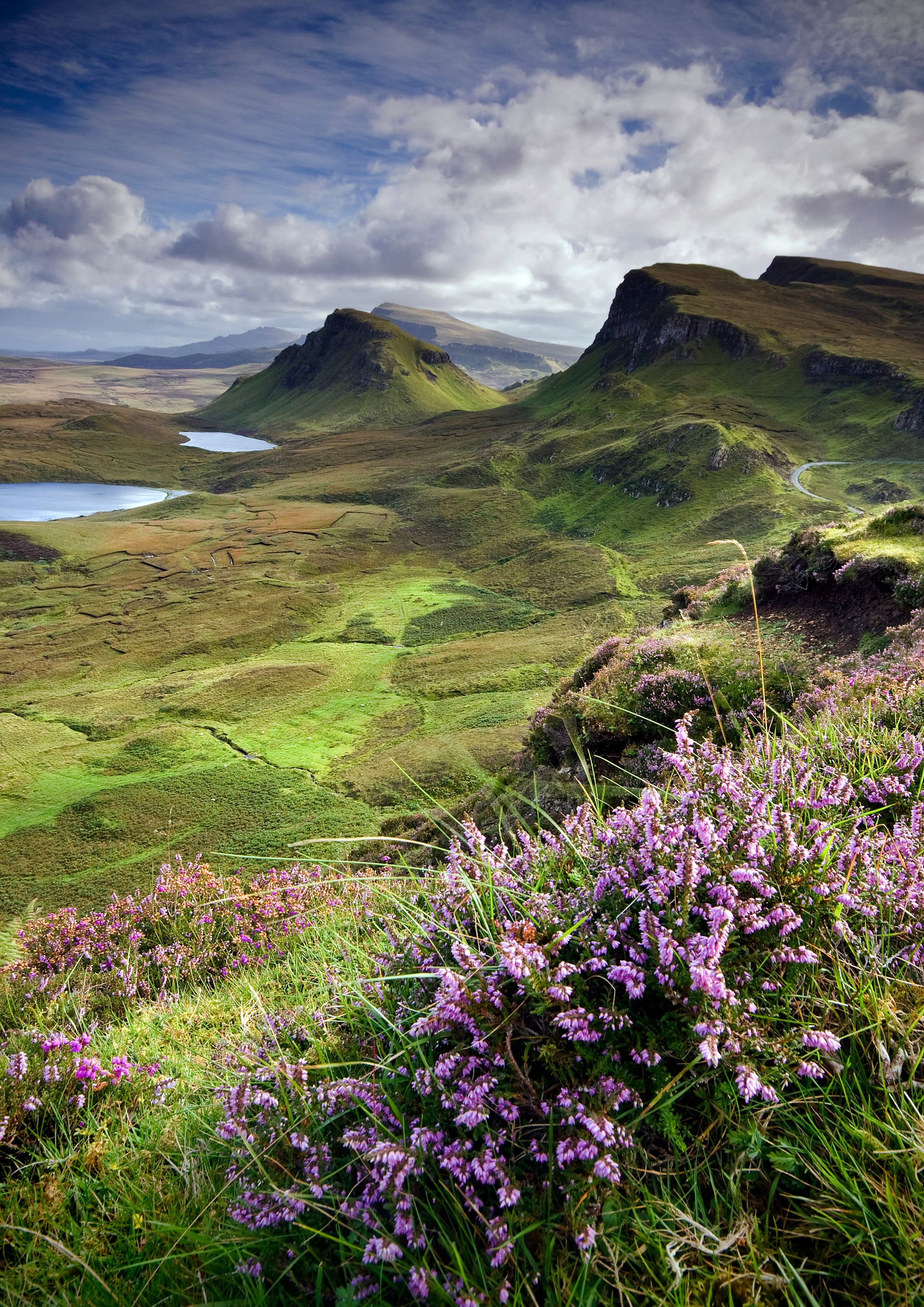 You can incorporate a glamping experience to your stay, allowing you to be in the prettiest of settings, at one with nature, without compromising on luxury accommodation. Many places offer hot tubs to make your stay unique and enjoy your break with family. You are sure to find yourself appreciating the beauty of the world and praying amongst serene settings we often don't find in our everyday lives.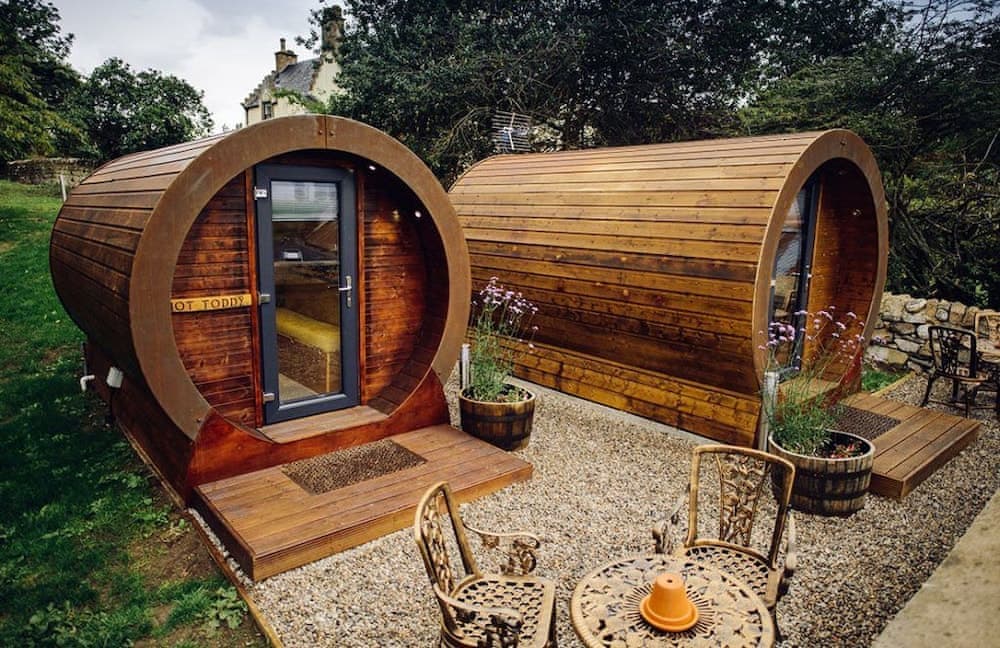 City Breaks
Little introduction is needed to the capital however, London has lots of hidden gems to add to the top picks and create your bespoke travel plans. After a day of sightseeing, enjoy excellent halal food with the pick of world cuisine which this diverse city has to offer, whether you are in  Edgware road or Bayswater. Keen shoppers should visit Neals Yard to discover a great setting of artisan shops and cafes just a stone's throw from the bustling streets of the West End. Find yourself in a maze of culture and diversity in Portobello Road and Camden Market. In a nutshell London is what you make of it with plenty to do.  Take your pick from the wide choice of accommodation to suit all budgets, from luxury to more modest accommodation, which HalalBooking has to offer!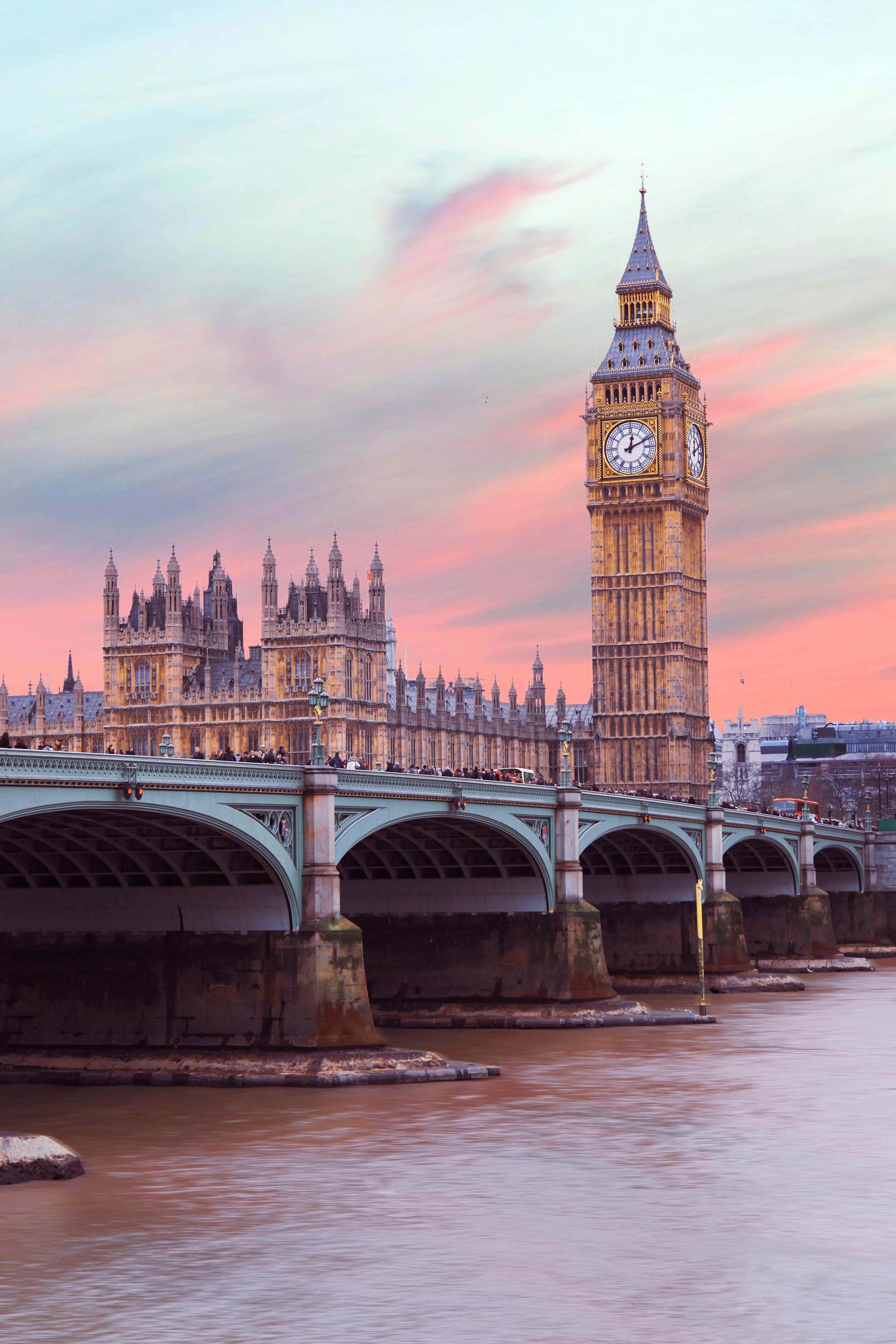 Edinburgh and Glasgow
Another one of Scotland's treasures is Edinburgh - a city where you can experience lots of different activities and entertainment. With royal history, museums, castles, culture and Harry Potter sets coming to life, it is definitely a place you will want to experience. Enjoy halal food and even pray in the beautiful Edinburgh Central Mosque. If you can stay in Scotland for longer, try to visit the city of Glasgow. The thriving metropolis is home to a Cathedral, Lighthouse and many art galleries. Both cities are home to a vibrant halal food scene and will make for a perfect break in one of the halal-friendly hotels available.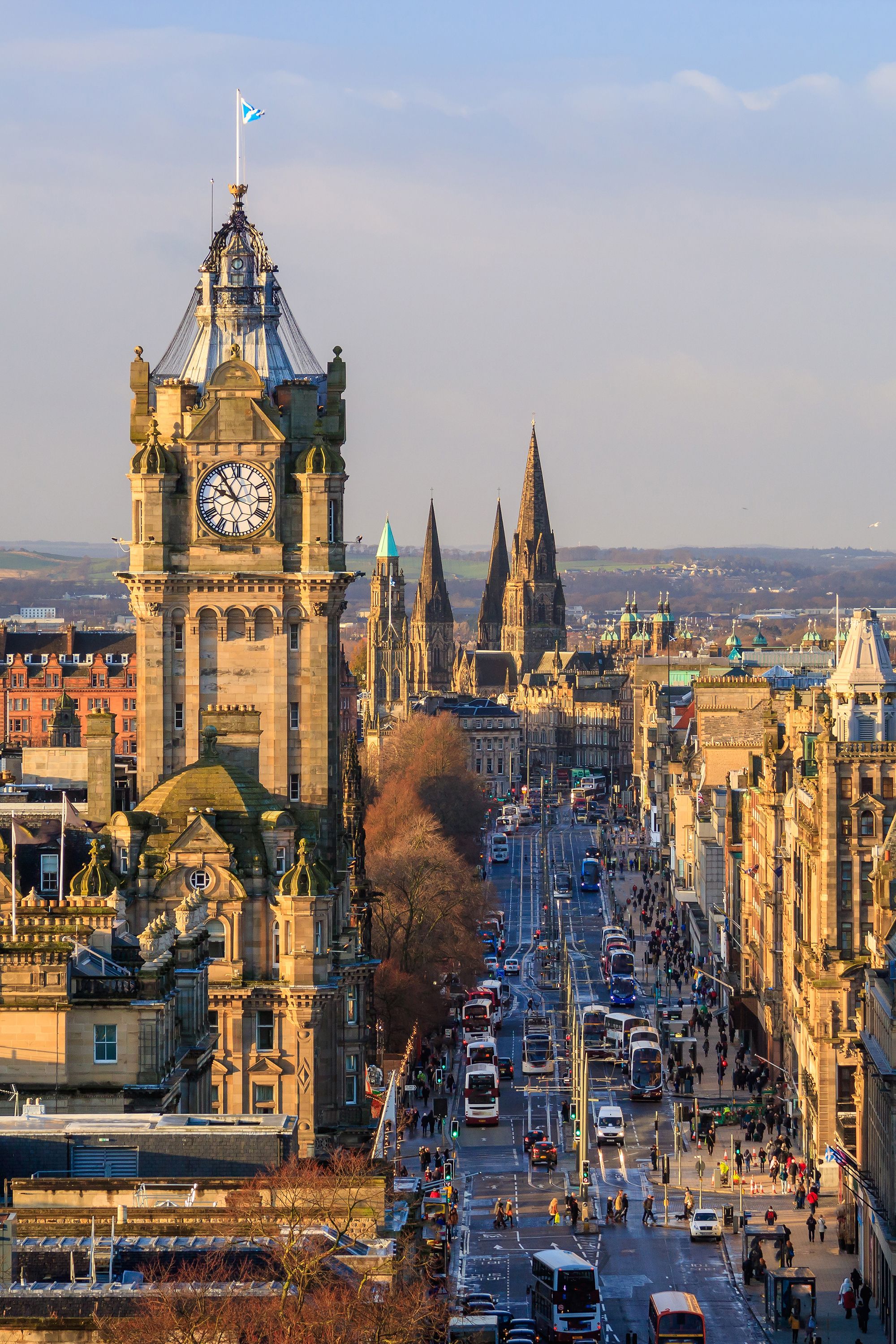 To find out more about halal-friendly holidays in Scotland and learn more about halal food options and mosques in Edinburgh and Glasgow, read our other blog articles:
Visit Scotland – Historic Cities & Highlands
Choose to holiday locally and discover a wealth of new experiences
There's something about staying local, rather than travelling abroad, which allows you to see the familiar with fresh eyes. Start your days watching the sun rise in beautiful locations and chasing the golden hour in places you had thought about but never quite got round to visiting. Change your outlook and think of the positives from staying at home and travelling locally - become more eco-conscious and boost the local economy and tourism for small towns and businesses. Prepare family picnics together, hike along nature trails or take a short drive to enjoy family fun days. Visit the UK with a fresh outlook as a tourist and remember:
'One's destination is never a place, but a new way of seeing things' - Henry Miller.